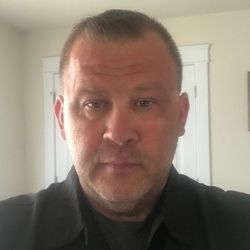 Michael Ware
Business Development Representative, Engagement
A little about Michael
I am a funny straightforward guy, I love my family, my job, and God. Serving veterans is what I am currently about.
I am a Marine Corps Combat Vet 88-92, I started working for the Post Office upon exit from the Suck. I went from Janitor to Letter Carrier to Supervisor to Postmaster, during my time with the Post office I joined the Air National Guard 04-20 (RET) to break the grind of everyday life. Resigned from the Post Office to do some full-time Guard, filled that goal, and changed Federal jobs two more times to complete my retirements.  Joined DECA ( Commissary) for 2 years then switched to being a Meat Grader with the USDA. I have accomplished many things in life, but working for VACI and serving veterans is defiantly the highlight of my career.
VACI took me to 100% T&P in 60 days, this was life-changing. I want to share this experience with the many underrated veterans out there who deserve an increase.