In this guide, we've compiled a list of Military Burn Pit Locations.
We'll also explain burn pit exposure symptoms, service requirements to be eligible for burn bit presumptive conditions, and other frequently asked questions about the Burn Pits Registry.
Let's take a look!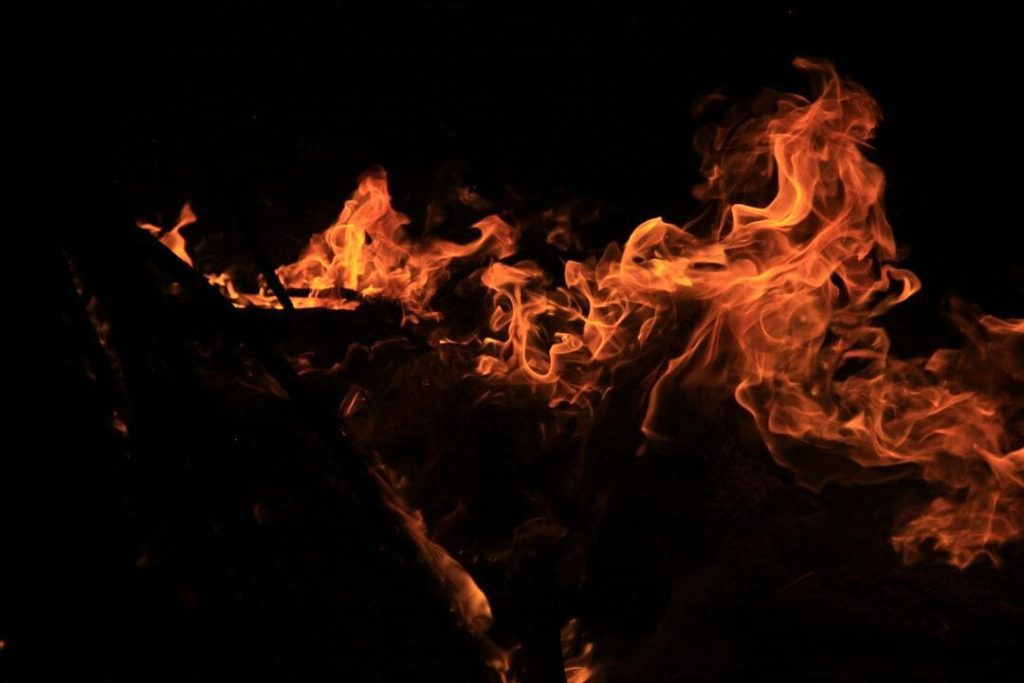 Military Burn Pit Locations
These are the burn pit regions recognized by the DoD and the VA.
The specific installations that are listed below a few of the regions are sourced from several web databases. The DoD or VA may not recognize some of them as having had burn pits. The DoD has yet to publish its officially recognized list of installations with burn pits.
If you served in one of the following Military Burn Pit Locations during a qualifying time period and you developed any of the burn pit presumptive conditions due to your exposure, you could qualify for VA benefits and compensation.
Afghanistan Burn Pit Locations
Bagram Air Base
Camp Bastion Airfield
Camp Blessing, Kunar Province
Camp Clark, Khost Province
Camp Dwyer, Helmand Province
Camp Eggers, Kabul
Camp Kabul, Kabul
Camp Leatherneck, Helmand Province
Camp Nathan Smith, Kandahar City
Camp Nolen, Kandahar
Camp Phoenix, Kabul
Camp Spann, Balkh Province
COP Able Main, Kunar Province
COP Bak, Khost Province
COP Bakwa, Farah Province
COP Baylough, Zabul Province
COP Chergotah, Khost Province
COP Comanche, Sherzad
COP Ghundy Ghar, Kandahar Province
COP Miri, Ghazni Province
COP Monti, Kunar Province
COP Munoz, Paktika Province
COP Najil, Laghman Province
COP Reilly, Helmand Province
COP Sayed Abad, Wardak Province
COP Senjaray, Senjaray
COP Sherzad, Nangarhar Province
COP Sperwan Ghar, Panjwai District
COP Spin Ghar, Nawa-i-Barakzai
COP Talukan, Panjwai Province
COP Tere Zayi, Khost Province
COP Xio Haq, Laghman Province
COP Yousef Khel, Paktika Province
COP Zerok, Paktika Province
COP Zormat, Paktika Province
Firebase Nawa, Ghazni Province
Firebase Saenz, Helmand Province
Firebase Tycz, Uruzgan Province
FOB Airborne, Wardak
FOB Altimur, Logar Province
FOB Anaconda, Uruzgan Province
FOB Andar, Ghazni Province
FOB Apache, Zabul Province
FOB Arian, Ghazni Province
FOB Asadabad, Kunar Province
FOB Azizullah, Kandahar Province
FOB Bostick, Kunar Province
FOB Baylough, Zabul Province
FOB Camp Wright, Asadabad
FOB Chapman, Khost Province
FOB Cobra, Uruzgan Province
FOB Delaram, Delaram District
FOB Delhi, Garmsir
FOB Edinburgh, Helmand Province
FOB Farah Airfield, Farah Province
FOB Fenty, Jalalabad
FOB Geronimo, Helmand Province
FOB Ghazni, Ghazni Province
FOB Hansen, Marja District
FOB Hero, Helmand Province
FOB Howz-E-Madad, Kandahar
FOB Joyce, Kunar Province
FOB Kalagush, Nuristan Province
FOB Lagman, Qalat
FOB Lightning, Paktika Province
FOB Lwara (also known as FOB Tillman)
FOB Maimane, Faryab Province
FOB Marjah, Helmand Province
FOB Mehtar Lam, Northern Laghman
FOB Morales-Frazier, Kapisa Province
FOB Orgun-East, Paktika
FOB Pasab, Kandahar Province
FOB Payne, Helmand Province
FOB Price, Helmand Province
FOB Qalat, Zabul Province
FOB Ramrod, Kandahar
FOB Rhino, Registan Desert
FOB Salerno, Khost Province
FOB Shank, Logar Province
FOB Sharana, Paktika Province
FOB Shukvani, Sangin District
FOB Shindand, Herat Province
FOB Smart, Zabul Province
FOB Tarin Kowt, Uruzgan Province
FOB Thunder, Paktika Province
FOB Tiger II, Kandahar Province
FOB Torkham, Nangarhar Province
FOB Walton, Kandahar
FOB Waza Kwah, Paktika Province
FOB Wilson, Kandahar
FOB Wolverine, Qalat
FOB Wright, Kunar Province
ISAF HQ, Kabul
Jalalabad
Kabul
Kandahar Airfield, Kandahar
Patrol Base Boldak, Helmand Province
PRT Lashkar Gah, Helmand Province
Shindand Air Base, Herat Province
Bahrain
Djibouti
Egypt Burn Pit Locations
MFO North Camp, Sinai Peninsula, Egypt (1991)
MFO North Camp, Sinai Peninsula, Egypt (1994 and 1995)
MFO South Camp, Sinai Peninsula, Egypt (1991 and 1992)
MFO South Camp, Sinai Peninsula, Egypt (2010 and 2011)
Gulf of Aden
Gulf of Oman
Iraq Burn Pit Locations
Abu Ghraib Prison
Al Asad Air Base
Al Basra Air Base
Al Hillah
Al Kasik
Al Qaim
Al Quo
Al Taqaddum (Ridgeway)
Al Taqaddum Air Base, Fallujah
Ali Air Base (formerly Tallil Air Base)
Al-Sahra aka Camp Speicher
Ar-Rutbah, Al Anbar Governorate
Baghdad Green Zone
Baghdad International Airport (BIAP)
Baiji Oil Refinery
Balad Air Base
Camp Adder, Tallil Air Base
Camp Al Taji (Army Airfield)
Camp Anderson, Diwaniyah
Camp Ar Ramadi
Camp Babylon, Al Hillah
Camp Baharia, Fallujah (also known as FOB Volturno)
Camp Blue Diamond
Camp Bucca, Umm Qasr
Camp Cedar I and II, Tallil Air Base
Camp Chesty, Kut Al Hayy Air Base
Camp Corregidor, Ramadi
Camp Courage, Mosul
Camp Cropper, BIAP
Camp (FOB) Delta, Al Kut
Camp Dogwood, al-Iskandariyah Air Base (also known as FOB Chosin)
Camp Echo, Diwaynia
Camp Fallujah, Fallujah
Camp Gannon, Husaybah
Camp Geiger
Camp Habbaniyah, Al Taquaddum
Camp Hurricane Point, Ar Ramadi
Camp Liberty (aka Camp Trashcan)
Camp Loyalty, Al Rasheed Air Base
Camp or LSA Anaconda
Camp Ridgeway, Al Taquaddum
Camp Rustamiyah (formerly Muleskinner)
Camp Sather, Baghdad
Camp Scania, Nippur
Camp Shield, Baghdad
Camp Slayer, Baghdad
Camp Speicher, aka Al Sahra Airfield (formerly FOB)
Camp Striker, BIAP
Camp Victory, BIAP
Combat Outpost, Ramadi
COP 763, Sadr City
COP Apache, Adhamiyah
COP Carver, Salman Pak
COP Ellis, Barwana
COP Falcon, Ramadi
COP Knight/IMN, Mosul
COP Meade, Camp Liberty
COP Milladge, Diyala
COP North, Iraq-Syria border
COP Nepsa, Hechel
COP Ocotal, Anah
COP Rawah, Al Anbar Province
COP Rock, Mosul
COP Sword, Ramadi
COP Viking, Al Anbar
COS Garry Owen, Maysan Province
Diwaynia
Fallujah
FOB Al Walid
FOB Bernstein, Tikrit
FOB Black, Fallujah
FOB Brassfield-Mora, Samarra
FOB Caldwell, Diyala Province
FOB Cedar II, Nasiriyah
FOB Cobra, Diyala Province
FOB Danger, Tikrit
FOB Delta, Kut
FOB Dibis (outside Kirkuk)
FOB Dogwood (between Fallujah and Karbala)
FOB Endurance (Qayyarah Airfield West/Saddam Air Base)
FOB Falcon, Camp Al-Saqr
FOB Freedom, Kirkuk
FOB Gabe, Baqubah
FOB Gaines Mills, Kirkuk
FOB Garry Owen, Al Amarah
FOB Grizzly / Camp Ashraf
FOB Hammer, Besmaya District
FOB Headhunter (renamed FOB Independence, 2004)
FOB Hit, Al Anbar
FOB Hope, Sadr City
FOB Hotel, Najaf
FOB Hunter, Maysan Province
FOB Independence, Baghdad (formerly FOB Headhunter)
FOB Iskandariyah, Babil Governorate
FOB Iskan, Iskandariva
FOB Kalsu, Iskandariya
FOB Loyalty, Baghdad
FOB MacKenzie, Samarra
FOB Mahmudiyah
FOB Marez, Mosul
FOB McHenry, Hawija
FOB Normandy, Muqdadiyah
FOB O'ryan, Balad
FOB Packhorse, Tikrit (later renamed FOB Remagen)
FOB Paliwoda, Balad
FOB Razor, Samarra
FOB Rough Rider, Kirkuk
FOB Rustamiyah, Baghdad
FOB Summerall (Bayji and Taji)
FOB Sykes (Tall' Afar)
FOB Viking, Fallujah
FOB Warhorse, Baqubah
FOB Warrior, Kirkuk
Green Zone or International Zone
Habbaniyah Air Base
Haditha Dam
Haditha City
Jalibah Airfield
JSS Babil
JSS Tarmiyah
JSS Zafaraniyah
Kalsu
Kirkuk
Kurdish Support Camps, No. Iraq
Kut Al Hayy Airbase
Logistics Base Seitz (aka Log Base Seitz near Baghdad International Airport)
LSA Bushmaster, Najaf
Mosul
Navstar
OP Horea, Ar Ramadi
Patrol Base Andrea, Sulaimaniya
Patrol Base Dolby, Adwaniyah
Patrol Base Doria, Kirkuk
Patrol Base Dragon, Rushdi Mullah
Patrol Base Hamiyah, Babil
Patrol Base Lion's Den, Babil
Patrol Base Murray, Baghdad Province
Patrol Base Olson, Samarra
Patrol Base Stone, Kalsu
Patrol Base Uvanni, Samarra
Patrol Base Woodcock, Ad Dawr
Q-West, Qayyarah Airfield West/Saddam Air Base
Radio Relay Point 9, So. Iraq
Radio Relay Point 10, So. Iraq
Radio Relay Point 11, So. Iraq
Radio Relay Point 12, So. Iraq
Sahl Sinjar Airfield, Nineveh
Scania
Taji
Tallil Air Base (now Ali Air Base)
Tall' Afar
Kuwait Burn Pit Locations
Ali Al Salem
Camp Arifjan (Camden Yards)
Camp Buehring (formerly Camp Udairi)
Camp Commando
Camp Coyote
Camp Doha
Camp Matilda
Camp New York
Camp Pennsylvania
Camp Spearhead
Camp Victory
Camp Victory South
Camp Virginia
Kuwait Naval Base
Oman
Qatar Burn Pit Locations
Doha, Qatar
Al Udeid Air Base, Qatar
Syria
United Arab Emirates Burn Pit Locations
Al Dhafra Air Base, United Arab Emirates
Uzbekistan
Other Burn Pit Locations
Albania (Operation NOBLE ANVIL)
Batman, Turkey
Bosnia-Herzegovina (Operation Joint Endeavor, HHC 17th Signal Battalion, 22nd Signal Brigade, 1995-96)
Camp Able Sentry, near Skopje, former Yugoslavian Republic of Macedonia
Camp Bondsteel, Ferizaj, Kosovo
Camp Monteith, Gnjilane, Kosovo
Diego Garcia (near U.S. Navy Support Facility)
Ganci Air Base, Bishkek, Kyrgyzstan (also known as Manas Air Base and Transit Center at Manas)
Haiti (Operation Uphold Democracy, 1994)
Incirlik Air Base, Adana, Turkey (Operation Northern Watch)
King Abdul Aziz Airbase, Dhahran, Saudi Arabia
King Khalid Military City, Saudi Arabia (Oct. 1990 to June 1991)
Jordan (FOB at a classified location during the Iraq War)
Morón Air Base, Sevilla, Spain (Operation Desert Storm/Shield, 1991)
National Training Center, Fort Irwin, California (reported between 1993-96)
Shahbaz Air Base, Jacobabad, Pakistan
Shamsi, Pakistan
Muzaffarabad, Pakistan (Earthquake relief, Naval Mobile Construction Battalion 74, 2005)
Taif Air Force Base, Saudi Arabia
Tuzla Air Base, Bosnia-Herzegovina
Waters of the Arabian Sea, Persian Gulf, and Red Sea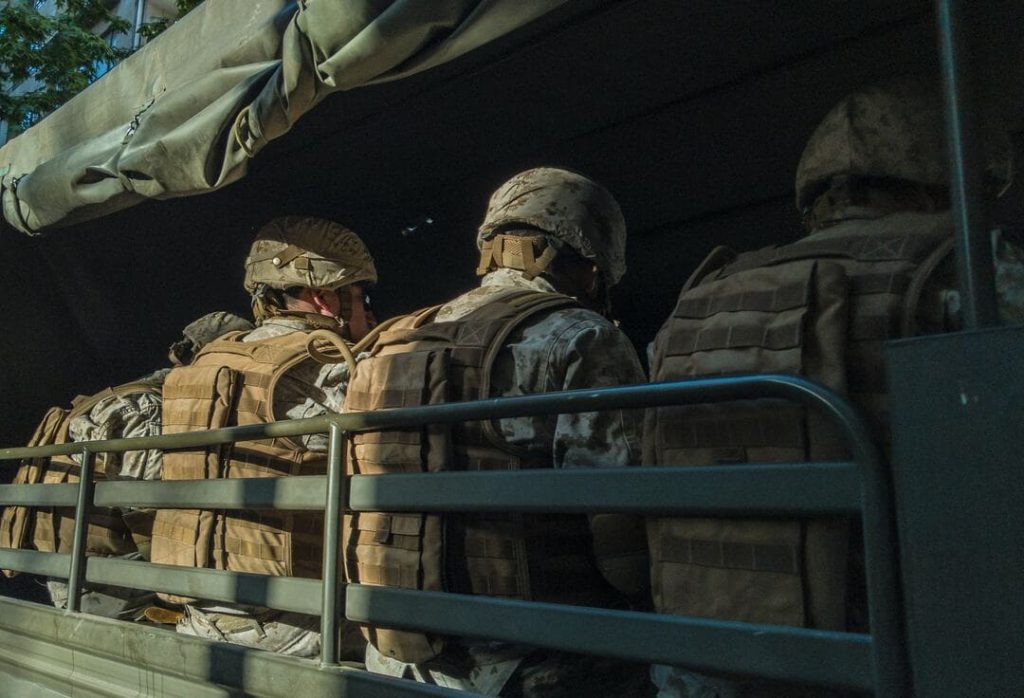 Exposure Requirements
You don't need to have served on a specific installation listed above to have been exposed to a burn pit.
If you served in any one of the regions above, the VA assumes you were exposed, even if you don't remember living or working near a burn pit. This is called presumptive exposure.
But there are a few date requirements your time in service must meet to be eligible for a burn pit presumptive. You also must have been on active duty when in these regions:
Deployed in these regions on or after September 11, 2001
Afghanistan
Djibouti
Egypt
Jordan
Lebanon
Syria
Uzbekistan
Yemen
The airspace above any of these locations
Deployed in these regions on or after August 2, 1990
Bahrain
Iraq
Kuwait
Oman
Qatar
Saudi Arabia
Somalia
United Arab Emirates (UAE)
The airspace above any of these locations
Deployed in these regions on or after August 2, 1990, but not including the airspace above
Arabian Sea
Gulf of Aden
Gulf of Oman
Neutral zone between Iraq/Saudi Arabia
Persian Gulf
Red Sea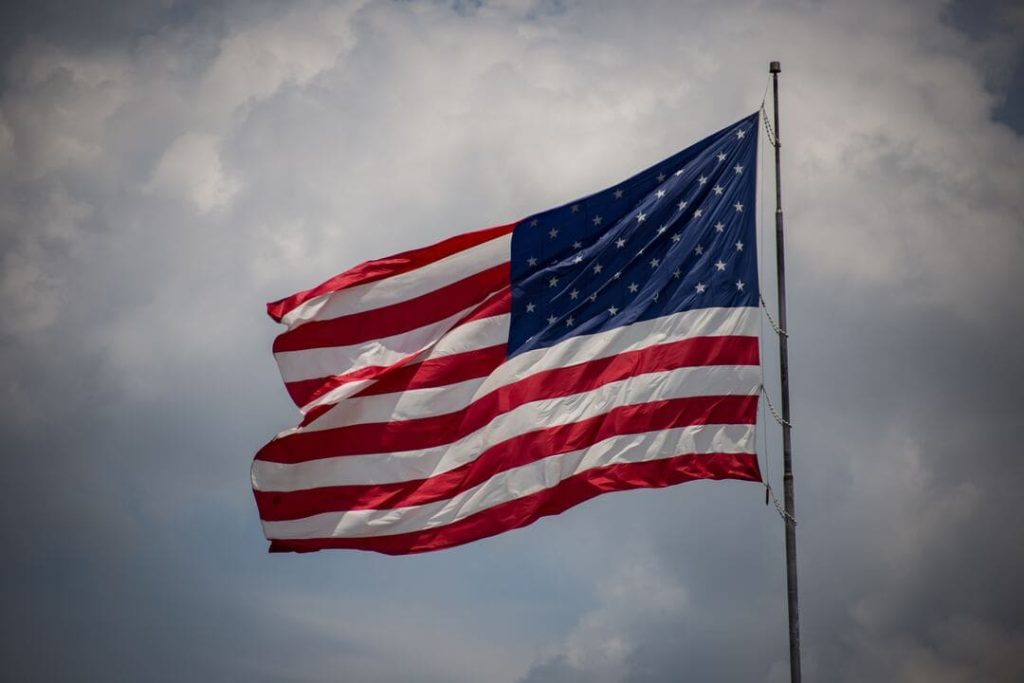 Burn Pits Registry
The VA Burn Pit Registry is a national database of Veterans who were exposed to burn pits during their time in the military. It's a voluntary questionnaire the VA set up to help identify health conditions related to burn pits and other airborne hazards.
You can join the registry even if you haven't experienced any symptoms or illnesses you think are related to burn pit exposure during your military service.
Burn Pit Registry (FAQs) Frequently Asked Questions
How to Join the Burn Pits Registry
To participate in the Burn Pits Registry, you need to log on to the secure registry portal using your DSLogon credentials. You can also log in at Login.gov, ID.me, or My HealtheVet, or you can join the registry here.
Should I Join the Burn Pits Registry?
It's recommended. Joining the registry can help you stay ahead of health concerns associated with burn pit exposure.
How Do I Know if I'm on the Burn Pits Registry?
You can see if you're on the registry directly from the registry home screen. You can also see if you're on the registry from the eBenefits portal after you are logged in.
Do I have to complete it in One Sitting?
You can complete the questionnaire in one sitting or save it and return to it later.
Can I Keep a Copy of the Questionnaire?
Yes. When you finish, you can save and/or print your questionnaire responses for yourself.
Can Completing the Questionnaire Help My VA Claim?
It doesn't hurt. You can share your questionnaire responses with your healthcare provider or submit them as documentation to support your VA claim if you choose.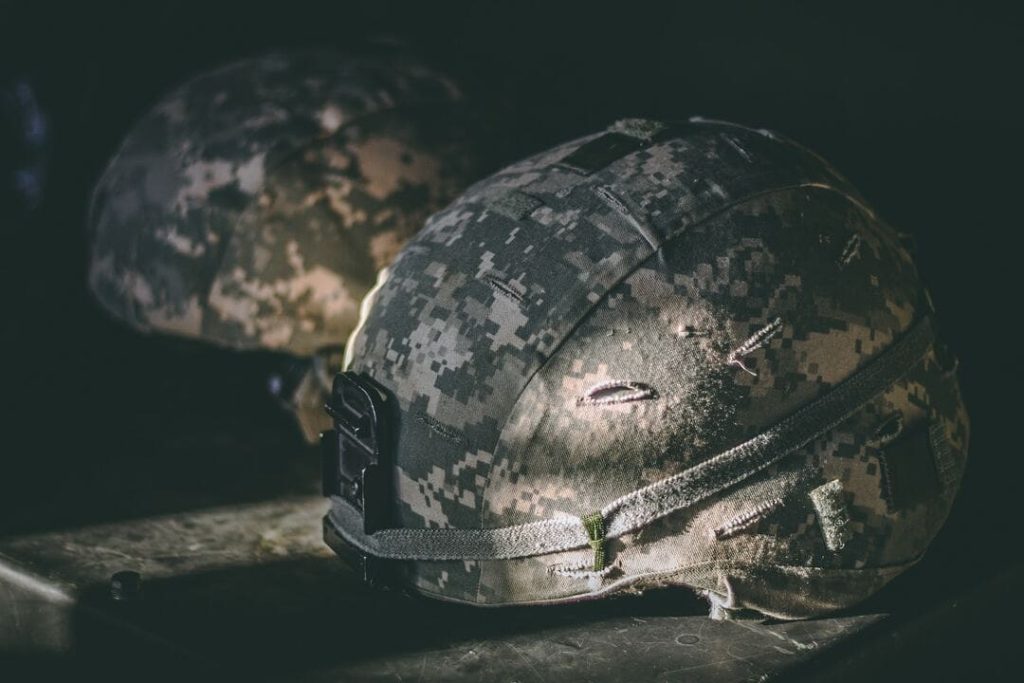 Were You Exposed to Airborne Hazards?
In 2010, CENTCOM estimated there were more than 221 burn pits in Afghanistan and 22 in Iraq.
It was discovered these burn pits threw massive amounts of toxic material into the air. These airborne toxins have caused substantial health problems for thousands of veterans.
The 2022 passing of the VA PACT Act (or 'Burn Pits Bill') added 23 Burn Pit Presumptive Conditions to the VA presumptive list.
What was Burned in Military Burn Pits?
A burn pit is a landfill that is burned rather than buried. These pits were initially set up out of necessity because during the early invasions of Iraq and Afghanistan, waste disposal services were unavailable due to the challenging environment.
All of the garbage, dead batteries, medical waste, UXO, and other hazardous materials ended up in huge pits that were later set to a controlled burn. Eventually, the DoD hired defense contractors to manage the waste on overseas installations. Many continued burning pit practices.
Several products commonly disposed of in open burn pits include:
Chemicals, paint, medical and human waste
Metal and aluminum cans
Munitions and unexploded ordnance
Petroleum and lubricant products
Plastics, rubber, wood, and food waste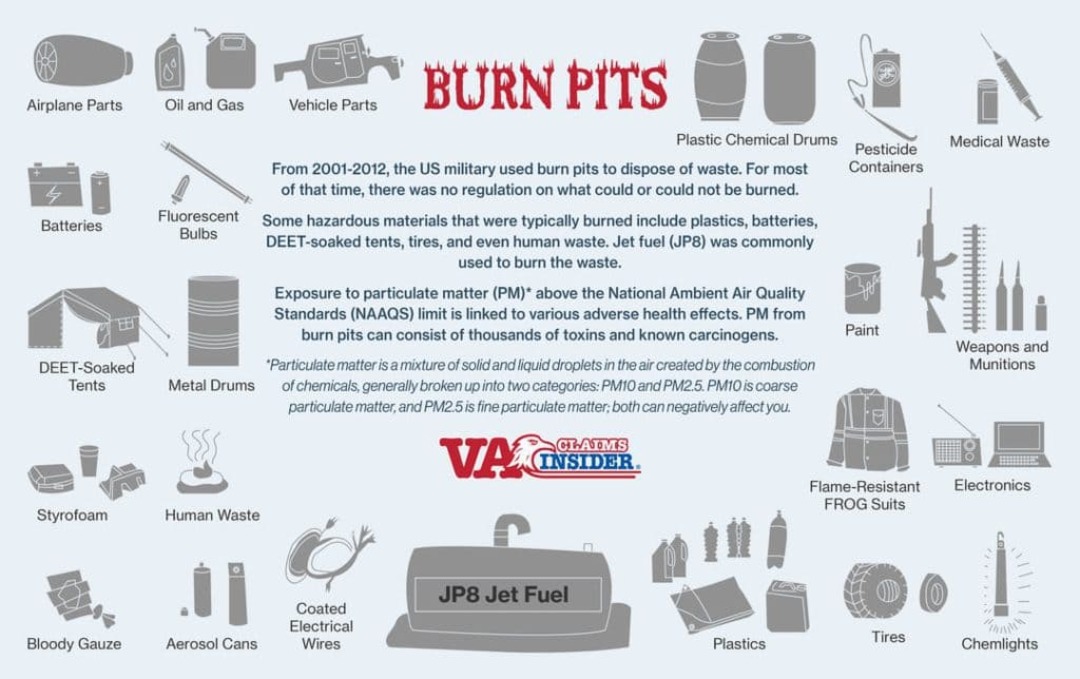 Figure 1. List of toxic materials that were disposed of in military burn pits
Companies like Houston-based KBR, Inc. (formerly known as Halliburton) were recently sued more than 60 times for their role in operating burn pits. But these suits lost their case. In 2019, the U.S. Supreme Court refused to hear an appeal on the suits, saying KBR's burn pit liability is a political issue the President or Congress needs to address, not the court.
Military Burn Pit Symptoms
Symptoms of burn pit exposure vary widely depending on:
How close you were to a burn pit
How long you were exposed to a burn pit
How often you were exposed to a burn pit
Wind direction
What was burned
The longer, more frequent, and more direct your exposure was, the greater the risk of short or long-term health effects you may have.
Some of the immediate symptoms of burn pit exposure include:
Eye irritation and burning
Coughing and throat irritation
Breathing difficulties
Skin itching and rashes
Thanks to the passing of the VA PACT Act, there is now a list of 24 health conditions that are considered presumptive to burn pit exposure. If you have any of these conditions and meet the service requirements, you could be eligible for VA disability compensation:
Asthma (cannot have been diagnosed before discharge)
Constrictive or obliterative bronchiolitis
Emphysema
Granulomatous disease
Interstitial lung diseases
Pleuritis
Chronic Sinusitis
Chronic Rhinitis
Glioblastoma
Head cancer
Neck cancer
Respiratory cancer (such as lung, bronchus, larynx, or trachea)
Gastrointestinal cancer
Reproductive cancer
Lymphoma
Lymphomatic cancer
Kidney cancer
Brain cancer
Melanoma
Pancreatic cancer
Additional Burn Pit Resources
The PACT Act Presumptive Conditions List [2023 UPDATE]
Maximizing Your PACT Act Compensation [2023 Guide]
Breaking Down The PACT Act: Key Changes and Benefits for Veterans With Toxic Exposure
The PACT Act and your VA benefits
(Video) Burn Pit Exposure Presumptive Conditions Revealed: Burn Pit VA Disability Rating Explained
Conclusion
Burn pits have had devastating effects on veterans exposed to them.
If you served in one of these Military Burn Pit Locations and have been exposed to burn pit emissions, make sure you aren't leaving money on the table. Your military service could make you eligible for a VA disability rating for a burn pit presumptive condition.
If the VA claims process intimidates you, you're not alone. Many veterans second-guess themselves when going up against the behemoth bureaucracy that is the VA. The good news is that our expert Veteran Coaches can help support you in getting the VA benefits and compensation you deserve.
You DESERVE a HIGHER VA rating.
WE CAN HELP.
Take advantage of a FREE VA Claim Discovery Call with an experienced Team Member. Learn what you've been missing so you can FINALLY get the disability rating and compensation you've earned for your service.
NEED MORE ASSISTANCE?
We've supported more than 25,000 veterans in getting an increased VA rating!
Reach out today and schedule your FREE VA Claims Insider Discovery Call.
This is a free, no-obligation, 20-minute call with a VA claims expert where we'll discuss what options you have and the best path forward to getting you the disability compensation you've earned and deserve!