Today, Brian Reese reveals and explains 27 disabilities on the PACT Act Presumptive Conditions List.
A few of these conditions aren't listed in the law because they have different names.
The PACT Act is a new law that expands VA care and benefits, including disability compensation for veterans exposed to burn pits, agent orange, and other toxic substances.
What is a PACT Act Presumptive Disability?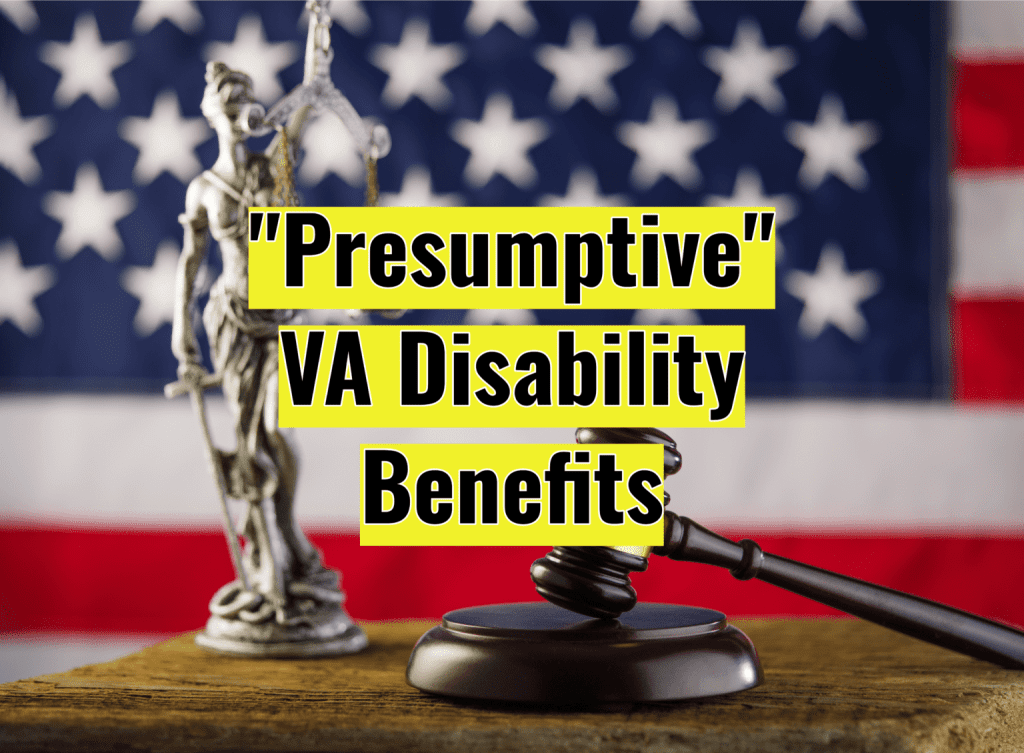 A PACT Act presumptive disability is one that the VA "presumes" to be service connected, even if there's no specific Nexus (meaning "link" or "connection") for service connection.
Presumptive disability works like this: If you served at X location during the qualifying period and developed Y condition as a result, then X + Y = automatic service connection.
Instead of having to prove a service-connected disability, you only need to show on your DD 214 that you were in an eligible location during a specific period and that you developed a qualifying condition as a result.
What are the PACT Act Qualifying Locations and Periods?
If a veteran served in Bahrain, Iraq, Kuwait, Oman, Qatar, Saudi Arabia, Somalia, the UAE, or the airspace above these locations on or after August 2, 1990, or served in Afghanistan, Djibouti, Egypt, Jordan, Lebanon, Syria, Uzbekistan, Yemen, or the airspace above these locations on or after September 11, 2001, it will be "presumed" that they were exposed to the following airborne particulates:
Fuel, jet fuel, exhaust, and mechanical fumes
Smoke from oil well fires
If any of the following conditions develop anytime after the veteran's date of discharge, they will be considered automatically service-connected.
27 PACT Act Presumptive Conditions List Explained!
These 27 PACT Act claims (sorted from A to Z) are now "presumed" to be service connected for veteran's exposure to burn pits and other airborne hazards:
Asthma, code 6602 (cannot have been diagnosed before discharge)
Chronic bronchitis, code 6600
Chronic obstructive pulmonary disease, code 6604
Chronic rhinitis, code 6522
Constrictive or obliterative bronchiolitis, code 6600
Gastrointestinal cancer, code 7343
Granulomatous disease, code 6524
Head cancer, various codes
Pancreatic Cancer, code 7343
Pulmonary fibrosis, code 6825
Respiratory cancer, code 6819
About the Author
Brian Reese
Brian Reese is one of the top VA disability benefits experts in the world and bestselling author of You Deserve It: The Definitive Guide to Getting the Veteran Benefits You've Earned (Second Edition).
Brian's frustration with the VA claim process led him to create VA Claims Insider, which provides disabled veterans with tips, strategies, and lessons learned to win their VA disability compensation claim, faster, even if they've already filed, been denied, gave up, or don't know where to start.
As the founder of VA Claims Insider and CEO of Military Disability Made Easy, he has helped serve more than 10 million military members and veterans since 2013 through free online educational resources.
He is a former active duty Air Force officer with extensive experience leading hundreds of individuals and multi-functional teams in challenging international environments, including a combat tour to Afghanistan in 2011 supporting Operation ENDURING FREEDOM.
Brian is a Distinguished Graduate of Management from the United States Air Force Academy, Colorado Springs, CO, and he holds an MBA from Oklahoma State University's Spears School of Business, Stillwater, OK, where he was a National Honor Scholar (Top 1% of Graduate School class).