Gastrointestinal disease in veterans cover a wide variety of conditions and symptoms that Veterans may be suffering from. Gastrointestinal diseases cause symptoms due to issues from the digestive tract as well as organs that assist in the digestive process.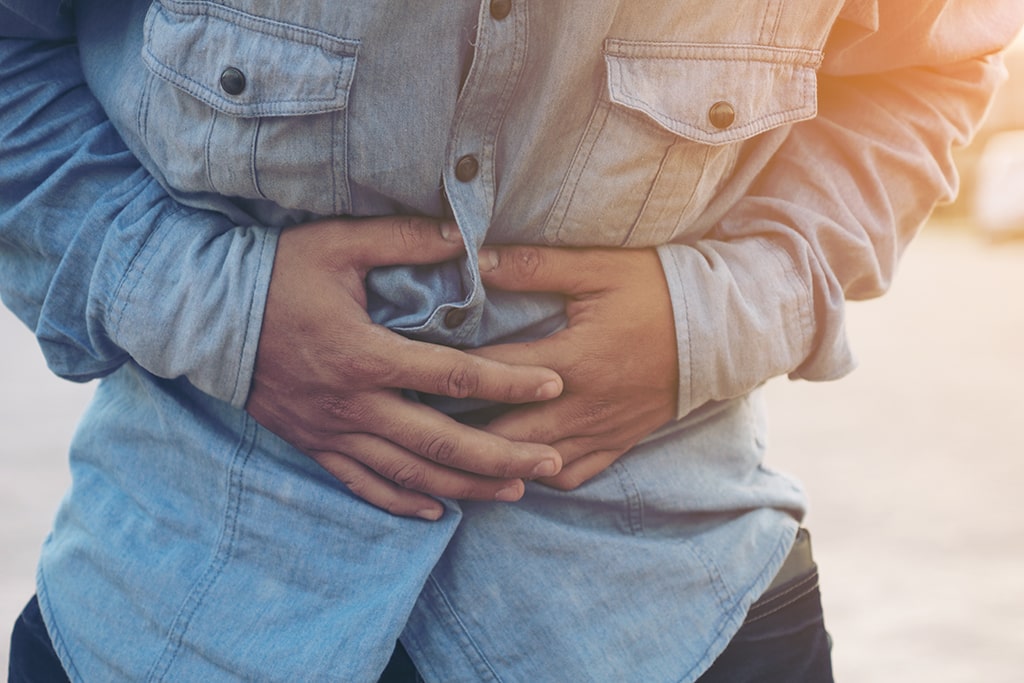 Gastrointestinal disorders cover the organs that support the body's digestive system. These are the small and large intestines, stomach, esophagus, rectum, liver, pancreas, gallbladder as well as several others. Considering food enters the body through the mouth and throat, they are also considered a part of the Gastrointestinal system.
Presumptions of Service Connection
What is the presumption of service connection, and what does it mean for me and what does it have to do with gastrointestinal disease in veterans? According to the U.S. Department of Veteran Affairs, the VA presumes that specific disabilities were caused by military service. Presumptive Conditions are due to the unique circumstances of a particular Veteran's military service. If the alleged condition is diagnosed in a Veteran, in a specific group, they can be awarded disability compensation. Filing for a disability is easier for the Veteran who is seeking compensation because it is an assumed condition.
What are the Presumptive Conditions?
Presumptive Conditions relating to Gastrointestinal disease in Veterans affect two groups of veterans the most. According to the U.S. Department of Veteran Affairs; "The list of Veterans who classify as "Atomic Veterans" are as follows and are eligible for Presumptive Conditions:
Participated in atmospheric nuclear testing,
Were occupied or were prisoners of war in Hiroshima or Nagasaki or
Served before Feb. 1, 1992, at a diffusion plant in Paducah, Kentucky, Portsmouth, Ohio or Oak Ridge or Tennessee
According to the Michigan Veterans website, there is a second group of veterans listed which qualify for presumptive conditions for gastrointestinal diseases. This group is known as Gulf War Veterans. They served in the Southwest Asia Theater of Operations OR have a condition rated at least 10% disabled by Dec. 31, 2021.
Secondary Claims
Secondary claims can be service-connected for a condition that resulted from another service-connected condition. This means the "rated condition" caused the "condition" you are claiming and seeking compensation. A perfect example of how a secondary claim relates to Gastrointestinal disease in Veterans is irritable bowel syndrome. According to the International Foundation for Gastrointestinal disorders, stress is a crucial contributor to irritable bowel syndrome. When a Veteran is under extreme pressure while serving their country, they may also cause damage to their intestines, contributing to irritable bowel syndrome. Another contributor to Gastrointestinal conditions is the prolonged use of medications. Many of the over-the-counter and prescribed medications are very harsh on your digestive tract, Ibuprofen is a prime example.
What are some of the most common gastrointestinal claims for Veterans?
Some of the most common gastrointestinal disease in Veterans claims seek compensation for are ulcers, gastroesophageal reflux disease, also known as (GERD), colon cancer, other forms of cancers, hernias, and hemorrhoids. Irritable bowel syndrome is very common among gastrointestinal claims; however, Irritable bowel syndrome or IBS are conditions associated with Gulf War Syndrome.
Are Military Personnel Affected at a Disproportionate rate?
According to the International Foundation for Gastrointestinal Disorders also known as IFFGD,
"The onset of a functional gastrointestinal disorder (FGID) can be triggered by severe stress and infections of the digestive tract. Deployed military personnel face an elevated chance of experiencing these risk factors and developing FGIDs as a result of their service. The challenges of deployment and combat situations can be incredibly stressful. In addition, digestive tract infections are common in areas outside the U.S., where living conditions may be less than ideal. The service connection of these conditions has been studied extensively. They're most recently identified as "Functional GI Disorders," along with three (3) other multi-symptom illnesses, are present in Veterans as related to their service during the Gulf War.
What Do I Need to Claim Gastrointestinal Disease?
The most common way a Veteran can make a gastrointestinal claim and receive VA benefits is to present evidence. This evidence must show that there is a direct connection with their service time and their symptoms. The first step to getting compensation is to make sure the Veteran has an up to date diagnosed Gastrointestinal Disease from a Medical Doctor. The second step is the evidence; a proven link is needed to present the pertinent information on an in-service injury or sickness that may have caused or contributed to the gastrointestinal disease. The third step and perhaps most crucial step is to have a medical connection that links their current symptoms to their service injury or sickness. These official medical evidential documents are Nexus Letters. Having trouble getting a doctor to fill out your Nexus letter? That's one of our specialties, reach out here to get started!
How can VA Claims Insider coach you through your Gastrointestinal Disease Claims?
Gastrointestinal claims can sometimes be tricky to deal with due to the number of organs that are involved in the digestive system. One thing you do not want to do is accidentally pyramid your claims. This happens when you file for multiple claims from the same symptoms. Having a Veteran Coach to guide you through this process is imperative. Our Veteran Coaches give you the tools to file the first time correctly, instead of waiting months or years for a decision.
Remembering with Gastrointestinal Disease in Veterans
Gastrointestinal Disease in veterans covers a broad spectrum of symptoms and conditions. Gastrointestinal Diseases include anything from when food enters the mouth to when it exits the body. Evidence is the best way to get your claim approved, having documentation from doctors, i.e., a Disability Benefits Questionnaire.
Most importantly, connecting your symptoms to your time in service by supplying a solid Nexus Letter is the best way to win your claim. Interested in initial filing, appealing, or consulting? Ensure you're not leaving benefits or compensation on the table through the Elite Membership. The team of coaches will set up your strategy meeting within 96 hours of joining, and start you on your journey of winning.
Have membership questions? Reach out to our Veteran Engagement Manager here to get all the information you need!
Are you STUCK, FRUSTRATED and UNDERRATED?
You are not alone! We are Veterans helping Veterans!
Become an Elite Member and work with our Veteran Coaches to get the rating you deserve! 
---
About the Author
About VA Claims Insider
VA Claims insider is an education-based coaching/consulting company. We're here for disabled veterans exploring eligibility for increased VA disability benefits and who wish to learn more about that process. We also connect veterans with independent medical professionals in our referral network for medical examinations, disability evaluations, and credible independent medical opinions and nexus statements (medical nexus letters) for a wide range of disability conditions.