Many disabled veterans worry about receiving a service connection without va medical records. As with every job, it's nearly impossible to keep perfect records of everything that occurs in the military during your service time. Unfortunately, this can cause issues if a veteran received an injury or debilitating condition due to an event occurring while they served.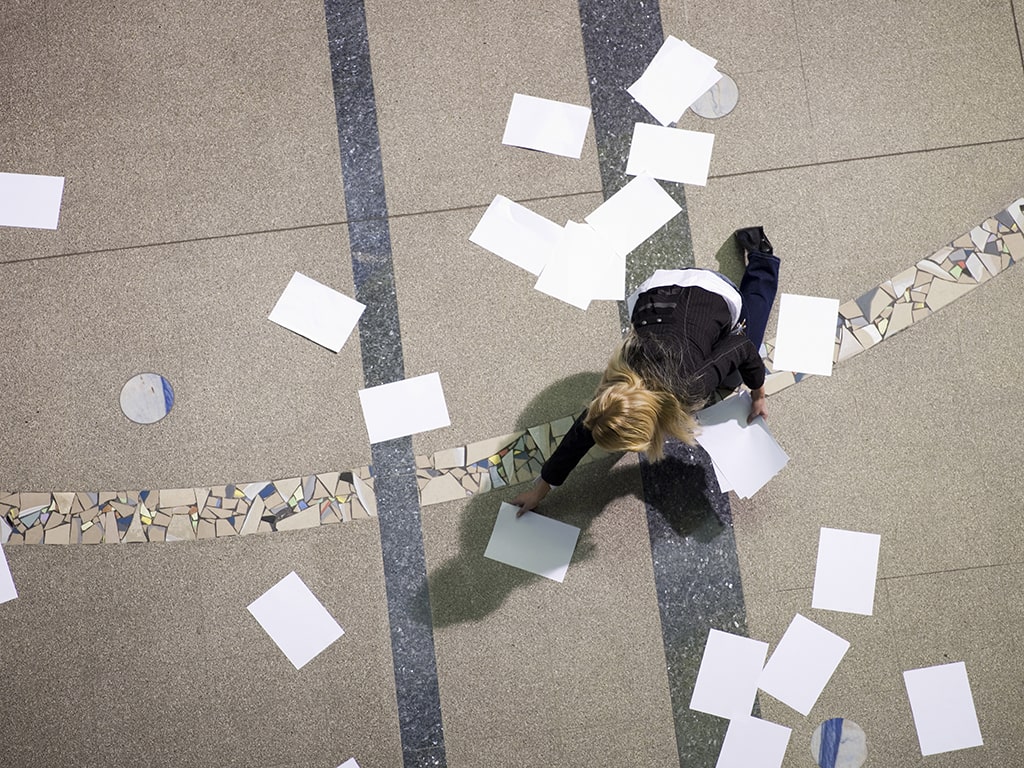 So if you are suffering from a service-connected condition but do not have the records to prove it, what kind of options do you have when submitting your claim to the VA for disability compensation?

First of all, don't panic. You're not the first to experience trying to get a service connection without va medical records.

Records may not be present for a number of reasons. Sometimes they get lost, you may have been treated at a civilian medical center and the records got mishandled or destroyed, or you may not have reported your condition for fear of being medically discharged. These situations have happened to many veterans.

Thankfully, it doesn't always mean the disability can't be service-connected. You may still be able to get a service connection without va medical records.

Understanding Service-Connection

First of all, what is a service-connection, and why is it needed?

Service-connection is the term often used by the VA meaning that there is a link between the current status of a debilitating condition to an event or incident that occurred during a veteran's time in military service. Another word for this link that may be used is "nexus."

For the vast majority of claims, the VA requires proof of service-connection to the veteran's condition before even beginning to favorably decide on a claim.

The VA will determine the service-connection of a condition in the following five ways:

Direct Service Connection– This is when there is a clear link between an incident in the military and the current condition the veteran is suffering from. These are generally the easiest VA claims to be decided favorably.
Presumed Service Connection– This type of service-connected disability is assigned to conditions the VA automatically expects to be from military service. A good example of this is from the Vietnam War, where every troop that spent time in the country of Vietnam is automatically presumed to have been impacted by Agent Orange. This means that any condition they experience linked to Agent Orange is to be automatically approved.
Pre-Existing Injury Aggravated by Military Service– This applies to any disability that grew noticeably worse during service time.
Secondary Service Connected Connection- These are conditions occurring because of the disability that has a Direct Service Connection. These are very important to report for veterans experiencing them as they often make up the majority of a veteran's VA rating for compensation.
VA Medical Malpractice– Any injury or condition worsened or caused by the negligence or malpractice of the VA.
How to get VA medical records?

This actually happens more than you would think. For example, in 1973 there was a fire at the National Personnel Records Center in St. Louis, MO, where a great number of discharged Army and Air Force veterans had their medical records stored. Many of the records were destroyed in the fire, leaving those veterans to figure out other ways to validate their VA claims.

The VA is bound by law with a "duty to assist". This means that the VA is supposed to be on the side of the veteran in helping them prove a service connection to their condition. This is good new if you are Veteran pursuing a service connection without va medical records.

Because of this, the VA will consider other evidence outside of direct records. One aspect the VA will consider is Lay Evidence.

Lay Evidence is the term applied to any evidence not provided by professional sources. Basically, it is witness testimony. The VA will look to people who knew the veteran during their time of service that can testify to the health of the veteran before and after an event that occurred during service.

Another form of evidence comes from "buddy statements." Buddy statements are official statements given by fellow service-members who served with the veteran making the claim to the VA. These statements are their testimonies of an event and the injury related to the event that the veteran making the claim suffers from.

In order for the VA to accept lay evidence or buddy statements, certain criteria must be met. It must come from a competent and credible source. Meaning it must not only be believable but also be corroborated by other evidence, such as current medical records. If the current evidence disputes the testimony, then it will be refuted. The VA will also look to see if the event described has been exaggerated, and, if so, will not consider the lay evidence credible.

Regarding mental illness claims, the VA will consider the report of psychologists. These have been found to be very helpful in helping veterans receive VA compensation.

Another avenue taken is to use other records to prove the probability that injury or illness took place. This can be from a number of sources, including veteran newsgroups, deck logs, ship yearbooks, installation newspaper articles, and any other researchable places where there may be circumstantial evidence. Some veterans have even submitted photos taken during the incident they suffered from, which helped them win a favorable decision in their claim.

Don't give up on your VA Claim

The worst thing a veteran pursuing a service connection without va medical records can do is avoid trying. Over the years a substantial number of veterans have filed disability compensation claims with the VA despite missing official records, and they have successfully received a rating.

With due diligence, there is a strong chance of getting the help you need. Gather as much current evidence as possible with professional records (medical, psychological) then get official statements from as many friends, family, and other veterans you served with as possible.

Just don't quit before trying.

Know this, our mission is to help Veterans. We have a wealth of free information on our blog and YouTube channels for you to utilize and file your claim. Or, if you're tired of fighting this battle on your own, then this is the fastest way to do so!

Learn more about getting a Service Connection Without VA Medical Records
We're Veterans helping Veterans Worldwide™, and since 2016 we've helped 10,000+ Veterans just like you INCREASE their VA disability rating!
---
About the Author
About VA Claims Insider
VA Claims insider is an education-based coaching/consulting company. We're here for disabled veterans exploring eligibility for increased VA disability benefits and who wish to learn more about that process. We also connect veterans with independent medical professionals in our referral network for medical examinations, disability evaluations, and credible independent medical opinions and nexus statements (medical nexus letters) for a wide range of disability conditions.