VETERANS! Let's learn about the VA Supplemental Appeal Claim. Many of you are already familiar with the RAMP program, especially if you've been previously denied. What we will be going over today is how ONE document, a sworn declaration, could be the deciding factor between you WINNING your VA supplemental appeal claim!
After you have been denied, you will be given three options to appeal the decision through the Rapid Appeals Modernization Program or RAMP (38 CFR 19.2) that went into effect on February 2019.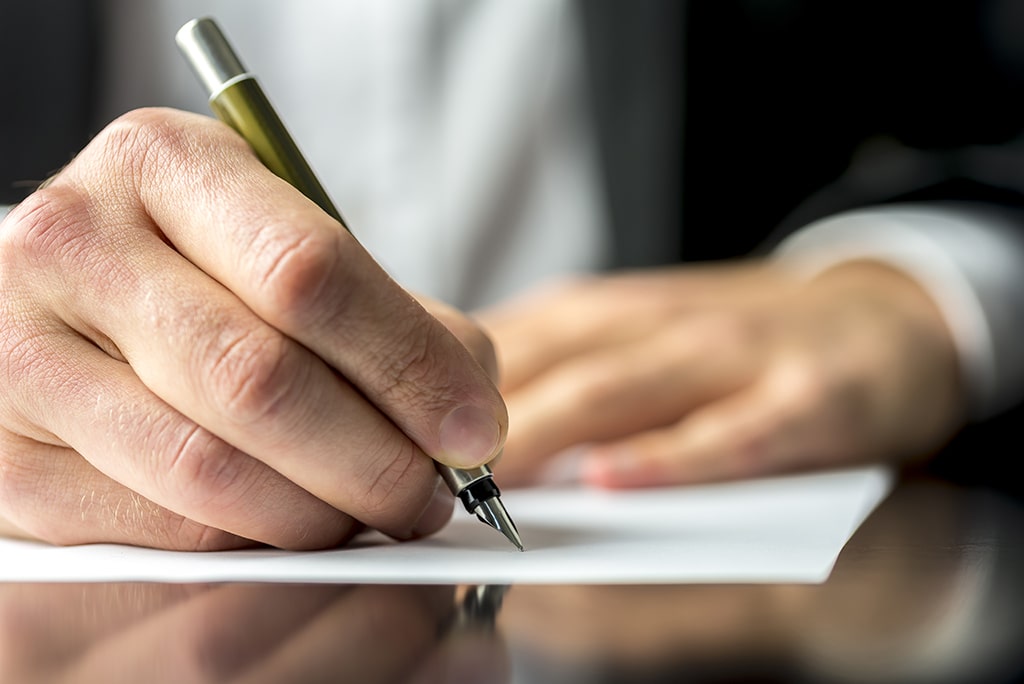 Here is a brief description if you are unaware of your three options. However, you will see that Option 2, the Supplemental Claim Lane, is the more desirable option as it offers the most opportunities for relief. It is within this option that you can and should submit a Sworn Declaration or statement as a part of your NEW AND RELEVANT MEDICAL EVIDENCE.

Higher-Level Review: Under this option, you are asking the Veterans Benefits Administration (VBA) to have the same evidence reviewed, but by a more senior Rater. This is in the hopes that they will see something that the other Rater did not or might have failed to consider. This option is mostly reserved for when you believe that the original Rater made an explicit and erroneous error in your case. Therefore, this option is rarely recommended as the chances of them returning a favorable decision are very low.
Supplemental Claim: With this option, you are asking the VBA to reconsider your case based on new and relevant medical evidence without a hearing. You would use this option to submit evidence that wasn't previously available. This is an excellent place to provide additional medical evidence, buddy letters, or Sworn Statements which can attest to the service connection or severity of the disability you are claiming.
Court of Appeals for Veterans Claims (CAVC): With this option, you are asking that your file be submitted to the CAVC to present new and relevant medical evidence with a hearing. This lane is not recommended because once a decision is made, it is final.
To find out more about supporting your VA Supplemental Appeal Claim, read our article New and Relevant Evidence? How to adequately support your VA Supplemental Claim

What is a Sworn Declaration?
A Sworn Declaration is written on VA Form 21-4138 and is much like a Buddy Letter. It is a letter in support of your assertion of your disability, usually written by a layperson or someone without medical expertise. This person can be a relative, spouse, friend, or someone with whom you served. The purpose is to find someone who can speak to your situation because they have direct knowledge of or witnessed the incident that leads to the disability. Alternatively, they currently know the severity of your disability and how it affects your daily life. Likewise, you can submit your statement or declaration wherein you assert the same but also certify that your testimony is true and accurate.

Two significant differences set a Sworn Statement apart from a Buddy Letter

1) Sworn Statement needs to be on the VA's form 21-4138 to be considered formal. Whereas a Buddy Letter can be handwritten on a regular piece of paper
2) A Sworn Statement certifies the contents because it has the wording "under penalty of perjury" added to it. This means that you legally attest and certify the statement therein. This is similar to the promise you say under oath. The purpose is to guarantee that what you are saying is true in the eyes of the law.

Because it has those 4 little words – "under penalty of perjury," it holds much more weight in the eyes of the Rater than a simple Buddy Letter. It says to the VA Appeals Board that you or the author fully believe that the information you are providing in your statement is accurate. Additionally, that you are willing to risk "penalty of perjury" or serious legal trouble to have the statement considered. Knowing that the Rater will assign credibility to the statement and weigh it against all other official medical evidence.

(NOTE: The statement does not need to be notarized to be considered official. The certification alone is enough.)

How can it be used in support of my Supplemental Claim?
A Sworn Declaration can help to achieve your goal of winning your appeal. Any extra evidence you can include will always aid you in creating the service-connection.

No. 1: To Establish Service Connection

Sometimes it's hard to establish that a disability is the direct result of your time in the military. This may be because the incident occurred while you were in the middle of an overseas tour and while out on a mission, you were running, twisted your ankle, hit your knee, and fell. Well, in the middle of a mission, it isn't always easy to stop and seek out medical assistance. And let's face it, most of the time for something that insignificant, chances are that you will "suck it up and drive on." The problem is you that today you find yourself experiencing severe plantar fasciitis that is debilitating to the point that you are unable to function at 100%. But, the challenge is that there is no proof that you twisted your ankle in mission because you didn't see a doctor.
In situations as these, the best option to establish service-connection is to obtain a statement or Sworn Declaration from an individual who was there at the time of the incident. Let's say your Battle Buddy stopped to help you up when he/she saw that you had fallen. That person would have direct knowledge of the incident and can confirm your story.

Be sure the statement includes all the details of what he/she witnessed with as many specifics as possible. In the case where the individual cannot recall specifics, he/she should use phrasing such as "on or about," so they aren't locking you into anything that might contradict your statement. This, coupled with the subsequent medical evidence and your statement, will lend further credibility to your claim for the Rater. The Rater will have to weigh this statement against the medical evidence, and as was previously mentioned, because it's certified, it will be even more credible.
No. 2: To Give Your Testimony of the Incident and Fill in the Gaps

Chances are you've already given a statement within your original claim that provides details of why you think that your disability is service-related. To strengthen your claim, including Sworn Statements from other individuals would give you secondary proof of what you're claiming. This is especially beneficial if you haven't already gone into detail about how, where, and why the incident occurred. Some of the details you give may help fill in the gap for the Rater as to why you are claiming to be disabled.

For example, you may say something like "on or about June 3, I was running while on a mission in a combat area when I twisted my ankle on some rubble and fell, hitting my knee on another large piece of concrete. Thankfully my Buddy "John Doe" stopped to help me up. He commented later about how hard the fall looked and noticed the tear in my pants at the knee and that I was bleeding." Details like this will serve to confirm your buddy's story and explain why you now have severe ankle, foot, and knee issues. This is how you can fill in the gap for the Rater.

No. 3: To Support Lack of Medical Evidence

The law is on your side where this is concerned too. Based on 38 USC. 1154(a),(b), "the Secretary shall accept as sufficient proof of service-connection of any disease or injury alleged to have been incurred in or aggravated by such service satisfactory lay or other evidence of service incurrence or aggravation of such injury or disease, if consistent with the circumstances, conditions, or hardships of such service, notwithstanding the fact that there is no official record of such incurrence or aggravation in such service, and, to that end, shall resolve every reasonable doubt in favor of the veteran."

This simply means that in the instance that you weren't able to seek medical attention because you were in combat conditions the lay evidence or Sworn Declaration will be sufficient, provided that you can prove that it was in said conditions. In other words, show that you were actually in that combat area at that time. Your service record should support this assertion.
The law further states that the "absence of an official record of disease, injury, or treatment" Dambach v. Gober, 223 F.3d 1376, 1380 (Fed. Cir. 2000) does not authorize the VA to deny a claim based solely on the lack of medical evidence where lay evidence or Sworn Declarations can help support your claim, and where the circumstances around how, when and where coincide with the timing of a known combat in a known combat area. Satisfying these two steps requires the VA to adhere to the third step, which is that the VA "shall accept" the veteran's evidence as "sufficient proof of service-connection," even if no official record of such incurrence exists. Thus, if a veteran satisfies both of these inquiries mandated by the statute, a factual presumption arises that the alleged injury or disease is service-connected" Collette v. Brown, 82 F.3d 389, 393 (Fed. Cir. 1996) and therefore, award you benefits.
No. 4: To Speak to the Severity or Worsening of the Disability

Maybe you're seeking out appealing a decision to increase your rating due to your condition worsening. In this case, a Sworn Declaration from you or your family members will help to support that claim. The statement will need to speak to how your disability has worsened since sustaining it or since your last benefits awarded. You should sit down with your family members to create a list of how and why the condition has worsened. Identify incidents that occurred where the disability negatively impacted your life. These are good examples of how your situation has only led to further degradation of your quality of life.
Example: Let's take the combat disability example already discussed. Perhaps there was an occasion where you and your family were on vacation, and lots of walking was required. Because of your feet and knee injuries, you had to stop often to rest to prevent yourself from falling. You can give these details in your statement, and your family members can provide their version of the occurrence and what they witnessed to support it.
You should give several instances such as these with corresponding dates to show how your situation has become more severe as time goes on. As many instances that you can give in support of the worsening condition will only lend further support to your claim for a higher rating.
And of course, if you subsequently went to see the doctor after an event, that would help to show new and relevant medical evidence which will also support the request for a higher rating.

No. 5: To Correct or Clarify the Record
In all 4 of the above-mentioned instances where you can use Sworn Declarations in support of your Supplemental Claim, you should review the entirety of your records. Review both the VA file record and any medical records you have; to ensure that you are not saying anything contrary to what's already considered in the official file.
Especially because you are swearing to the testimony in the declaration, you want to be sure that you are not giving any information that would contradict or incorrectly state what you have already claimed. So, a good review by both you and anyone gives a Sworn Declaration of those records is always advised.
Additionally, upon reviewing the records, you and/or your family and friends may come across an error or misinformation within the medical records or official file. This is another reason that submitting a Sworn Declaration is beneficial. You can help to set the record straight by testifying as to the incorrectness of the record and give reasons why. Any and all evidence that can be given to support your correction or clarification should also be submitted and/or noted within your statement.
Example: Let's say you told the doctor that you had severe pain in your heel and ankle due to the fall sustained in combat AND you suffered a knee injury. But in the record, the doctor only records the heel and ankle injury and ONLY gives a diagnosis for those, completely disregarding the knee injury. By including a sworn statement, you will get that secondary evidence needed to support your claim and win your appeal.

Sworn Declaration with Friends and Family
Sworn Declarations from family and friends can correct the record and show that the knee injury was, in fact, service-connected and that it has worsened over the years.
THE BEST resource for helping you with your Sworn Declaration if you're stuck on the process! It is a fillable template for form VA 21-4138, Sworn Declaration Generator Tool and a GAME CHANGER! If you use this form or any of our tricks, tag us on Facebook! I want to chat with you and see!
So, as you can see the Sworn Declaration can be a very powerful tool to help sway the Raters at the VA and help you win your Supplemental Claim and award you the benefits you've earned through your service!
Help with Your VA Supplemental Appeal Claim
As always, we here at VA Claims Insider would love the opportunity to assist you in winning your Supplemental Claim with supporting Sworn Declarations. When you are ready to learn more about how VA Claims Insider can help, please join our VA Claims Insider Elite. Do so by following just 3 easy steps, we've shown thousands of veterans our inside secrets to WINNING their claim, and can't wait to see you on the inside!

We're Veterans helping Veterans Worldwide™, and since 2016 we've helped 10,000+ Veterans just like you INCREASE their VA disability rating!
---
About the Author
About VA Claims Insider
VA Claims Insider is an education-based coaching/consulting company. We're here for disabled veterans exploring eligibility for increased VA disability benefits and who wish to learn more about that process. We also connect veterans with independent medical professionals in our referral network for medical examinations, disability evaluations, and credible independent medical opinions and nexus statements (medical nexus letters) for a wide range of disability conditions.