Chronic pain and depression are common conditions among veterans, often occurring together. In fact, nearly 33% of veterans visiting VA clinics exhibit symptoms of depression. The VA only started rating chronic pain in 2018, so many veterans may not be aware that they can also file for a VA depression secondary to chronic pain rating.
You aren't alone if you're dealing with chronic pain and depression. Chronic pain is one of the most common issues veterans deal with daily. The VA reports:
Persistent pain – 1 out of 5 veterans
Severe persistent pain – 1 out of 10 veterans
Chronic pain – 1 out of 3 veterans
Chronic pain has the potential to create a variety of issues that lead to depression, such as sleeplessness and stress. Chronic pain and its consequences can wear you down over time, affecting your mood. Read on to learn more about how you can file a winning VA claim if your pain has led to depression.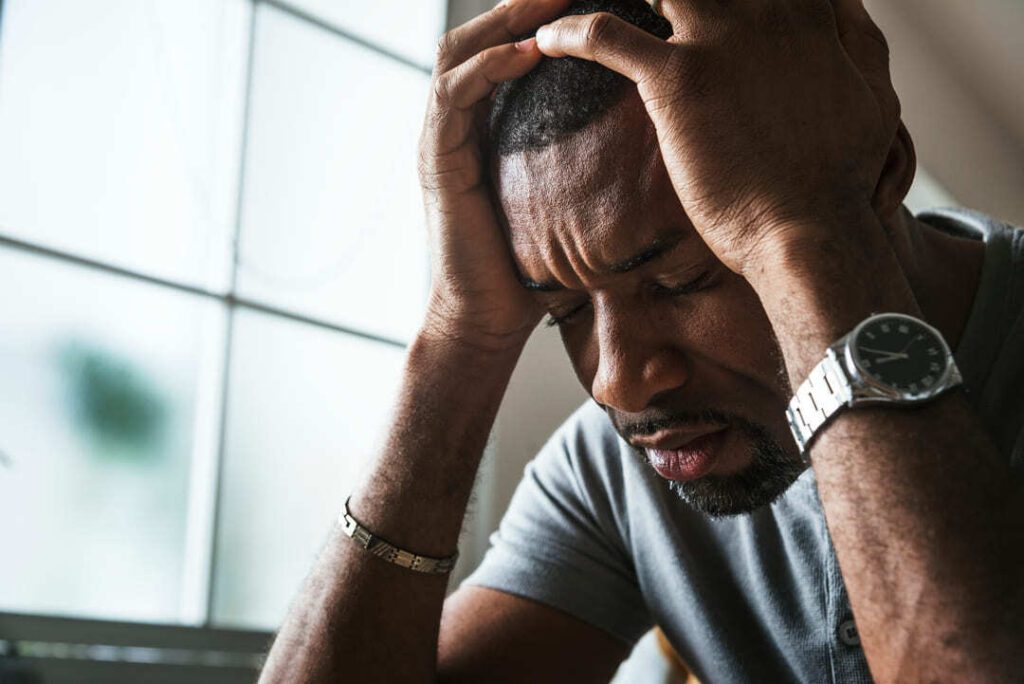 We're Veterans helping Veterans Worldwide™, and since 2016 we've helped 10,000+ Veterans just like you INCREASE their VA disability rating!
Is depression secondary to chronic pain?
Yes, depression can absolutely be rated by the VA as secondary to chronic pain.
Many veterans who experience chronic pain also suffer depression due to their chronic pain. This is called secondary service connection when dealing with depression that isn't directly caused by your military service but instead caused by your chronic pain.
If you're taking medications to help deal with your chronic pain, you could be at a higher risk of developing depression. The University of Alabama has connected the long-term use of opioids with an increased risk of depression.
If a veteran can show that their chronic pain led to the development of depression, they may be eligible for secondary service connection. So, if you have a service-connected condition that causes pain, and the pain leads to depression, the VA will rate you for your depression accordingly.
To win your claim for depression secondary to chronic pain, you must show that your service-connected chronic pain directly led to your depression. But first, let's define what the VA considers chronic pain.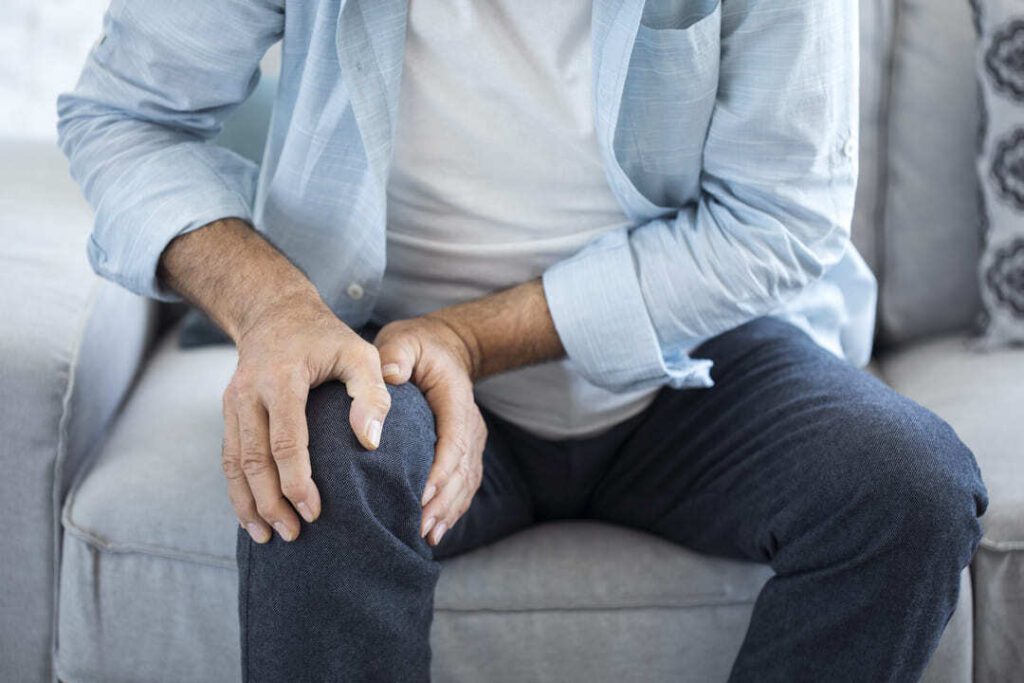 What is the VA disability rating for chronic pain?
Chronic pain is usually caused by an injury or illness that left complications. The pain can be constant or intermittent and range from mild to severe. Chronic pain can significantly impact a veteran's quality of life and lead to depression.
To be considered chronic, your pain must last between three to six months (minimum).
Chronic pain can include, but isn't limited to:
Joint pain, including arthritis
Back pain
Neck pain
Pain due to cancer
Headaches, including migraines
Testicular pain
Pain in scar tissue
Muscle pain all over, including fibromyalgia
Until recently, the VA didn't recognize chronic pain as a ratable disability. This is because pain is hard to measure, and it can be challenging to confirm pain intensity, frequency, and daily impact.
However, this all changed in 2018. The U.S. Court of Appeals declared the VA must provide VA disability benefits for veterans with chronic pain and chronic pain syndrome even if you can't specify the specific cause of the pain as long as the pain is connected to an in-service event.
This is great news for veterans dealing with chronic pain, as living in pain can take a severe toll on you physically and mentally.
Your rating will vary based on the body part where you're experiencing chronic pain.
You won't receive a VA rating for "chronic pain," as this isn't considered a disability on its own. Instead, you'll be rated for your symptoms related to the body part where you're experiencing the pain. For example, you could have a service-connected knee condition if you're dealing with chronic knee pain.
The VA can award you a disability rating for chronic pain anywhere from 0-100%, depending on several factors.
These factors include:
How your pain impacts your daily life based on your symptoms

Sleeplessness
Joint pain
Muscle aches
Fatigue
Mood
Loss of mobility
Irritability
Anxiety
Social withdrawal
Relationship issues

Range of motion measurements
For example, if chronic pain limits your range of motion in certain body parts, you'll be rated accordingly. The maximum rating for a range of motion limitation in your thigh is 40%, while knees range of motion limitations can be rated up to 60%.
Read our article on chronic pain to learn more about the criteria you must meet to earn a chronic pain VA rating.
Remember, once you're rated for chronic pain, you can always file secondary claims for new conditions your chronic pain causes. If you're dealing with constant pain, this pain can take a toll on your mental health. Let's look at how the VA rates depression from chronic pain.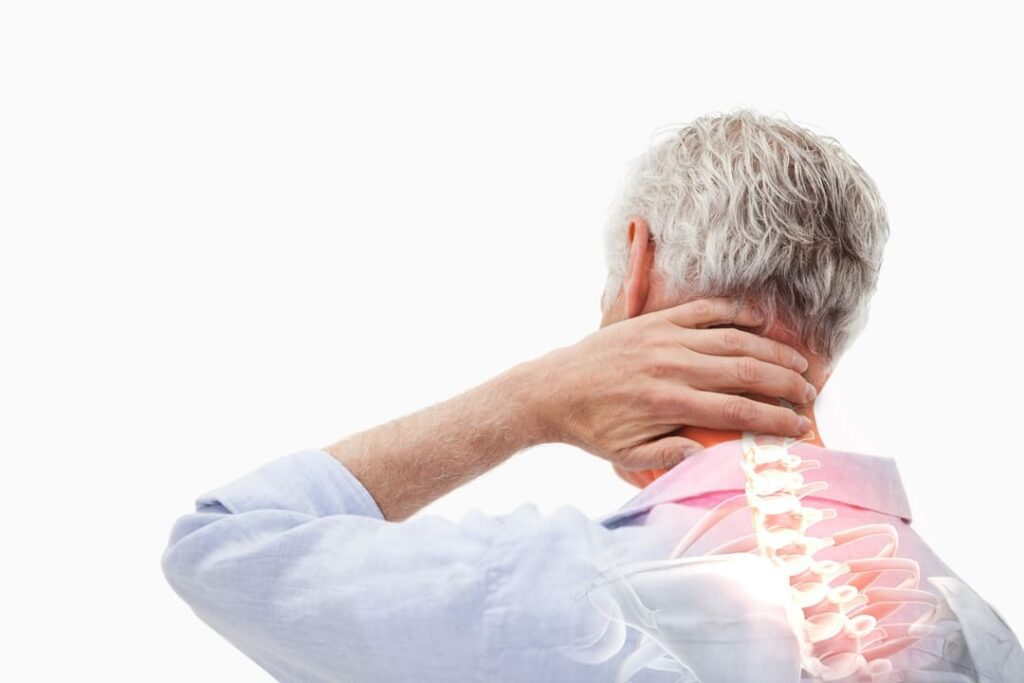 How does the VA rate depression secondary to chronic pain?
The VA rates depression just like other mental health conditions. Depression is rated at 0%, 10%, 30%, 50%, 70%, and 100% according to your ability to function.
You'll receive a rating based on how much your depression interferes with your ability to have an everyday social life and your ability to work (the VA calls this occupational and social impairment). We can take the qualifying levels and apply them directly to a VA depression secondary to chronic pain rating.
According to the method the VA uses to rate depression, at the 0% rating level, you may have a diagnosis of depression, but your symptoms don't rise to the level where they impact your life.
If you're given a 0% rating for depression, you won't qualify for monthly compensation for your depression. However, at this rating, you'll still be eligible for other benefits, including healthcare, travel reimbursement, employment, and life insurance.
On the other hand, a 100% rating usually means you aren't able to function socially or maintain a job, period.
Here are the thresholds you need to meet for each rating level:
0% secondary service connection rating for depression

Even though you are diagnosed with depression, your symptoms aren't interfering with work or your ability to function socially.

10% secondary service connection rating for depression

At this level, the VA considers your symptoms mild. Mild, meaning your work efficiency and ability to perform occupational tasks only suffers during significant stress.
If you're taking medication continuously to control your symptoms, you may qualify for a 10% rating at a minimum.

30% secondary service connection rating for depression

You have occasional impairment socially and at work because of your depression. This includes anxiety, depressed moods, or panic attacks (at least once weekly).

50% secondary service connection rating for depression

You have difficulty in establishing and maintaining work and social relationships.
You can also have difficulty understanding complex commands and have impaired short and long-term memory.
You may also see disturbances in your mood and motivation.
Panic attacks that occur more than once a week could qualify you for a 50% rating.

70% secondary service connection rating for depression

You have frequent impairment socially and at work. This impairment would appear in most of your day-to-day activities, and would affect family relations, judgment, thinking, or mood.
You have severe depression symptoms such as suicidal thoughts or obsessive rituals that interfere with your everyday life. This includes near-continuous panic attacks and the ability to function independently.
If you have frequent difficulties establishing and maintaining effective relationships, you could qualify for a 70% rating.

100% secondary service connection rating for depression

You have total impairment socially and at work.
You may have delusions or hallucinations.
You are in constant danger of hurting yourself or others.
You also only have an intermittent ability to function and perform day-to-day activities.
Memory loss of names of close relatives, time, or place may also qualify you for a 100% VA disability rating for depression.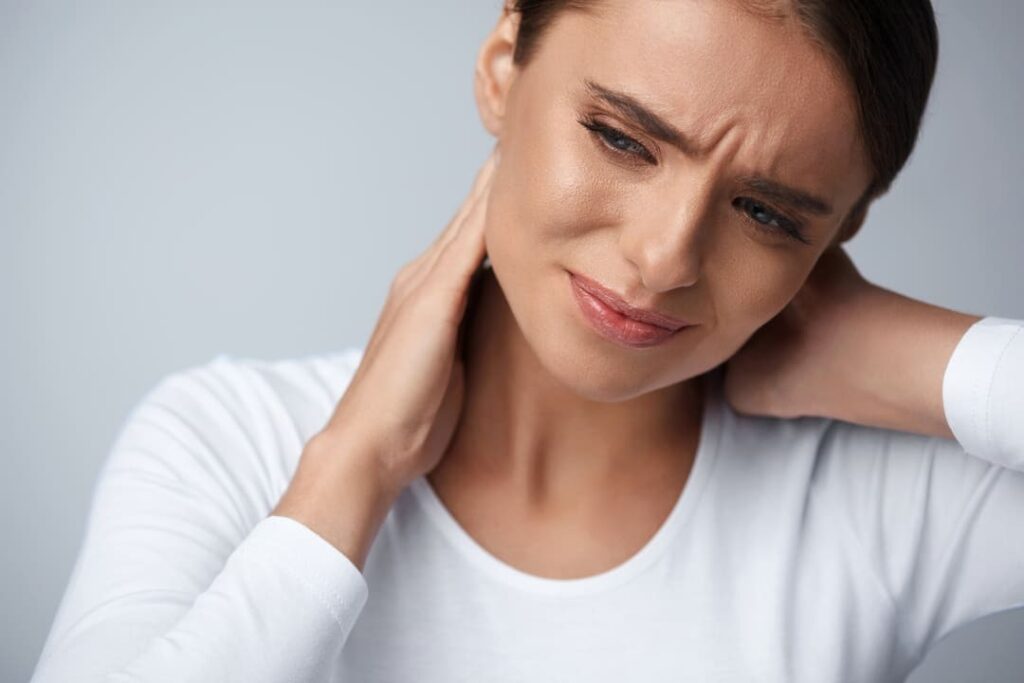 How to Win your Claim for VA Depression Secondary to Chronic Pain Rating
Remember, there are three criteria you must provide to the VA to prove service connection. These include:
A current diagnosis of your disability
An in-service event, injury, or illness that caused or aggravated the injury
A medical link (or nexus) between your current diagnosis and the incident
You need all three criteria above to be granted a rating for chronic pain. To be approved for secondary service connection for depression, you must prove:
Your chronic pain is a service-connected disability
You have a diagnosis of depression that isn't already service-connected
A doctor has medically linked the two conditions together with a nexus
Your goal when filing a VA depression secondary to chronic pain is to link the chronic pain you're already rated for to your depression. You must show that the pain you experience is causing your depression.
We need medical evidence linking your depression to your chronic pain to prove this claim.
What type of evidence do you need to win a secondary service connection claim for depression?
Documentation of the depression symptoms you're dealing with right now that aren't resolving is critical to winning your VA claim. This documentation must include medical evidence.
A few different types of medical evidence can be used to support a VA claim for depression secondary to chronic pain. First, you will need to have a diagnosis of depression from a qualified mental health professional. This diagnosis can be in the form of a psychological evaluation or psychiatric assessment.
This could come from your private doctor or a VA doctor.
When submitting your claim, it will be helpful to provide a nexus from a qualified medical professional who links the development of your depression to your chronic pain. You'll also need to show how your chronic pain has impacted your life and led to the development of depression. You can submit a personal statement that discusses the impact on your life.
Timing is also an important consideration. If medical evidence shows you developed depression before you began experiencing chronic pain, it will be difficult for you to prove that your chronic pain caused the depression. However, some veterans experience chronic pain and don't get seen for this until symptoms of depression begin to develop.
Make sure you're going to the doctor to get your chronic pain diagnosed and alleviated if possible. This includes current service members. If you're currently serving on Active Duty and experiencing pain, now is the time to be seen by a provider. Waiting until after separation could make it challenging to prove service connection.
What happens if the VA doesn't approve my depression secondary to chronic pain claim?
If your claim for a VA depression secondary to chronic pain rating doesn't get approved, or you disagree with their decision, you have options.
Here are your choices when the VA comes back with its decision. You can:
Accept the decision as is
File one of three ways to get the VA to review your initial claim
Accept the decision but file a new VA claim for new or additional disabilities
The rationale the VA gives you in your decision letter can help you choose what to do next.
Remember that many veterans wish to have their case reviewed by a Veterans Law Judge, but wait times with the VA Board of Appeals are significantly longer than a Higher Level Review or a Supplemental Claim.
If you're a veteran suffering from depression secondary to chronic pain, the expert coaches at VA Claims Insider can help you file for a VA rating. We will work with you to gather the necessary evidence and documentation and help you present your case in the most favorable light possible. Contact us today to learn more about how we can help.
NEED MORE ASSISTANCE?
Most veterans are underrated for their disabilities and therefore not getting the compensation they're due. At VA Claims Insider, we help you understand and take control of the claims process, so you can get the rating and compensation you're owed by law.
Our process takes the guesswork out of filing a VA disability claim and supports you every step of the way in building a fully-developed claim (FDC)—so you can increase your rating fast!
If you've filed your VA disability claim and have been denied or have received a low rating—or you're unsure how to get started—reach out to us! Take advantage of a FREE VA Claim Discovery Call. Learn what you've been missing—so you can FINALLY get the disability rating and compensation you deserve!
About the Author
Brian Reese
Brian Reese is one of the top VA disability benefits experts in the world and bestselling author of You Deserve It: The Definitive Guide to Getting the Veteran Benefits You've Earned (Second Edition).
Brian's frustration with the VA claim process led him to create VA Claims Insider, which provides disabled veterans with tips, strategies, and lessons learned to win their VA disability compensation claim, faster, even if they've already filed, been denied, gave up, or don't know where to start.
As the founder of VA Claims Insider and CEO of Military Disability Made Easy, he has helped serve more than 10 million military members and veterans since 2013 through free online educational resources.
He is a former active duty Air Force officer with extensive experience leading hundreds of individuals and multi-functional teams in challenging international environments, including a combat tour to Afghanistan in 2011 supporting Operation ENDURING FREEDOM.
Brian is a Distinguished Graduate of Management from the United States Air Force Academy, Colorado Springs, CO, and he holds an MBA from Oklahoma State University's Spears School of Business, Stillwater, OK, where he was a National Honor Scholar (Top 1% of Graduate School class).