You can now request a VA Higher Level Review (HLR), and a senior rating specialist will re-examine your claim. So, if you had your VA benefits claim denied? Don't panic!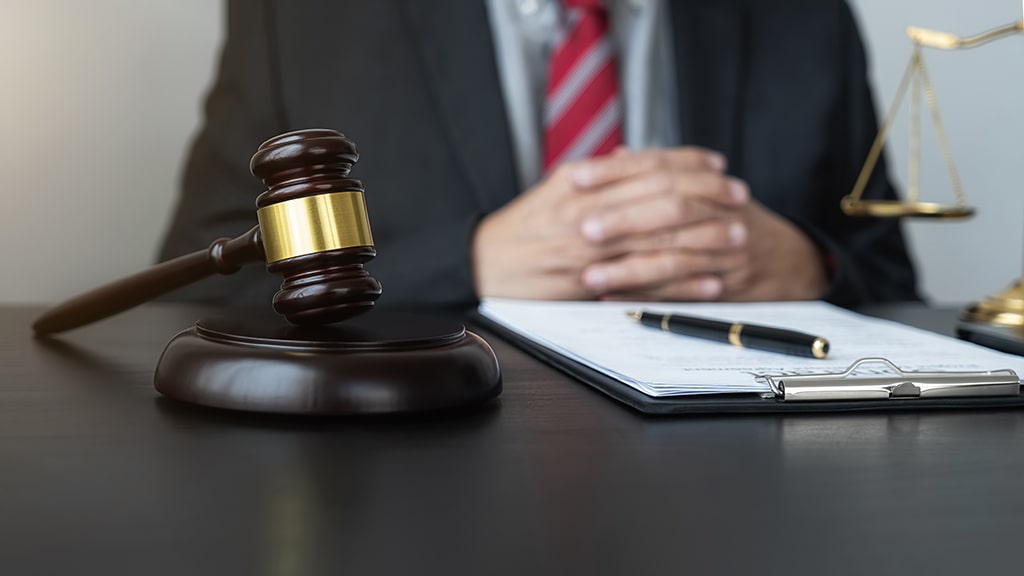 The VA has updated its appeals system. As of February 19, 2019, you have the option of having your first-time claim or a supplemental claim reviewed without filing an appeal with the Board of Appeals. This helps minimize the time for claims to be processed in the appeal system.
In the new appeal system if you disagree with a decision, you have the following options:
Decision Review Request: Supplemental Claim (VA Form 20-0995)
Decision Review Request: Higher-Level Review (VA Form 20-0996)
Decision Review Request: Board Appeal (VA Form 10182)
For now, let's focus on the Higher Level Review.
How do I request a Higher Level Review?
Do not request a Higher level review until you have received your decision letter from the VA in the mail!
The decision letter will contain the information on exactly why your claim was denied. You will need this information to form your appeal and arguments for the HLR rater.
To request a Higher Level Review, you fill out VA Form 20-0996. After filling out your personal information, you will be asked to select a benefit type. You will pick "compensation" since you are asking for a review of a compensation claim. Then you will be asked to check a box to ask for an informal conference and give a two-hour window (you will be able to pick two options) that you would prefer to have the conference call.
You must be available and able to answer these calls. The Senior rater will only make two attempts. If you don't answer or respond to their call, the evaluator will proceed with their review and decision without you.
You should expect a call between two and four weeks after the VA receives and processes your request.
You may submit your Higher Level Review request in person at your local VA facility, by mail, or by fax.
Mail:
Department of Veterans Affairs
Claims Intake Center
PO Box 4444
Janesville, WI 53547-4444
FAX: 844-531-7818
VA Higher Level Review, Good or Bad? [NEW TIPS]
What does an Informal Conference call Entail?
This conference is the chance for you to talk to the rater about why you think the decision should be changed, and identify any errors that you believe were made.
Please note: You can not submit any new evidence in this process.
It is important to remember that this is an independent review from a more senior VA adjudicator. They will be reviewing your case without regard to any prior decision. They will make their decision based on all the evidence they see, and you present.

In your conference call, you will have 15 minutes per issue to present your case on any errors that were made in the initial decision. This is your opportunity to present any case law or duty to assist errors, you have researched to the rater.
Example 1: The original rater failed to take into account a Veterans' private DBQ. This can be argued because sometimes Veterans may be evaluated at a C&P exam by a nurse, a nurse practitioner, or a physician's assistant, rather than a licensed medical doctor. If your private DBQ is by a licensed medical doctor, it has to be considered. A Veteran can challenge the qualifications of a VA expert and request clarification of the experts' statements and question the validity of their opinion.
Example 2: The VA examiner may not use the lack of medical treatment records to deny a claim. The absence of medical treatment records is not negative evidence. In this case, the VA failed in its Duty To Assist by not acquiring the Veterans Medical treatment records before making a decision.
In both of these examples, the VA rater created a Clear and Unmistakable Error. The Higher Level Review will see these errors and take action.
If the Higher Level Review determines that a mistake was made, two things can happen.
A letter with the new decision is outlined and sent back to the case manager for immediate action.
A Duty To Assist error is identified, and the claim is sent back to request the missing information with a 30-day timeline with a need to decide the claim.
It is essential to know that Higher Level reviews are governed by Title 38 Part 3 → Subpart D → §3.2601.

This part of the 38 CFR states:
"The higher-level adjudicator may grant a benefit sought in the claim under review based on a difference of opinion (see §3.105(b)). However, any finding favorable to the claimant is binding except as provided in §3.104(c) of this part. In addition, the higher-level adjudicator will not revise the outcome in a manner that is less advantageous to the claimant based solely on a difference of opinion. The higher-level adjudicator may reverse or edit (even if disadvantageous to the claimant) prior decisions by VA. These include the decision being reviewed or any previous decision on the grounds of clear and unmistakable error under §3.105(a)(1) or (a)(2), as applicable, depending on whether the prior decision is finally adjudicated."
Conclusion
With the Higher Level Reviews which we have seen, some are coming back with favorable decisions in less than a week. This process is increasing the time it takes to get a decision for those veterans who have previously applied. Getting this done correctly could be an option for you moving forward with your claim appeal.
These are only a few examples of Higher Level Reviews and how they work. If you are confused or frustrated with your claim, let VA Claims Insider help. We have the coaches that can help you with a winning strategy to get the compensation you deserve!
Are you STUCK, FRUSTRATED and UNDERRATED?
You are not alone! We are Veterans helping Veterans!
Become an Elite Member and work with our Veteran Coaches to get the rating you deserve! 
---
About the Author
About VA Claims Insider
VA Claims insider is an education-based coaching/consulting company. We're here for disabled veterans exploring eligibility for increased VA disability benefits and who wish to learn more about that process. We also connect veterans with independent medical professionals in our referral network for medical examinations, disability evaluations, and credible independent medical opinions and nexus statements (medical nexus letters) for a wide range of disability conditions.