If you've had your VA Claim Denied with Nexus Letter, stay tuned, because this post is for you.
Being denied VA benefits you rightfully deserve can feel like a gut-punch (we know—we've been where you are right now).
Stick with it fellow veterans—the VA claim process is never over unless you quit.
It's important to note that while a Nexus Letter can help strengthen your claim, especially in the absence of evidence in your service treatment records, it does not guarantee service connection.
Also, keep in mind that you might have done everything right and still got denied due to human error or a mistake—it happens all-the-time.
Or maybe you got a Bad C&P Exam and got denied even though you had a Nexus Letter from a private provider.
Whatever the reason for your VA claim denial, here's a 3-step process to fight back legally & ethically.
Deserve a HIGHER VA Rating? WE CAN HELP.
Join our premier education-based membership program, VA Claims Insider Elite, connect with an expert-level Veteran Coach (VC) within minutes, and finally get the rating you deserve. Click the button below to start for FREE.
VA Claim Denied With Nexus Letter Step #1: Review Your Rating Decision Letter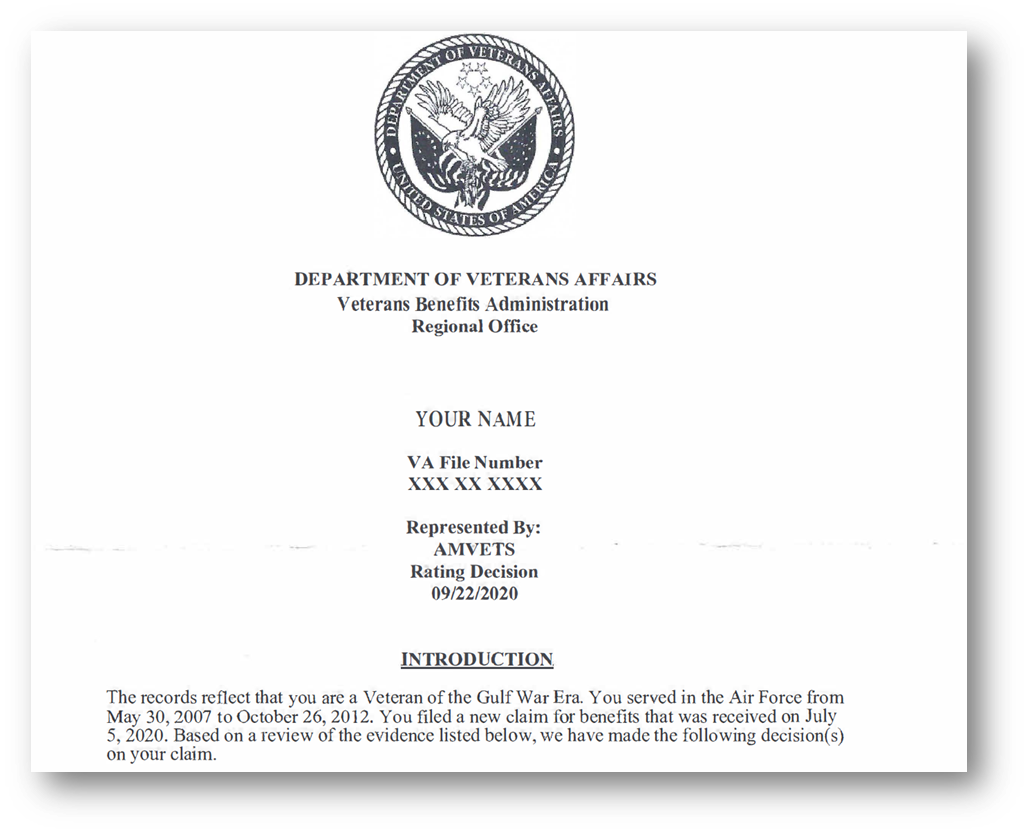 If your VA claim was denied with a Nexus Letter, the first thing you should do is review your VA rating decision letter in detail, specifically, the section headers marked "Evidence" and "Reasons for Decision."
In the "Evidence" section, make sure your Nexus Letter is listed and was considered by the VA rater.
For example, it's possible your Nexus Letter wasn't submitted or maybe it wasn't reviewed by the VA rater prior to making a rating decision.
Next, in the "Reasons for Decision" section, make sure to read in-detail the rationale and reason(s) for the denial.
Common errors include not considering some or all the evidence, discounting the probative value of the evidence, or making an illogical "less likely than not" argument against service connection by failing to consider all relevant facts.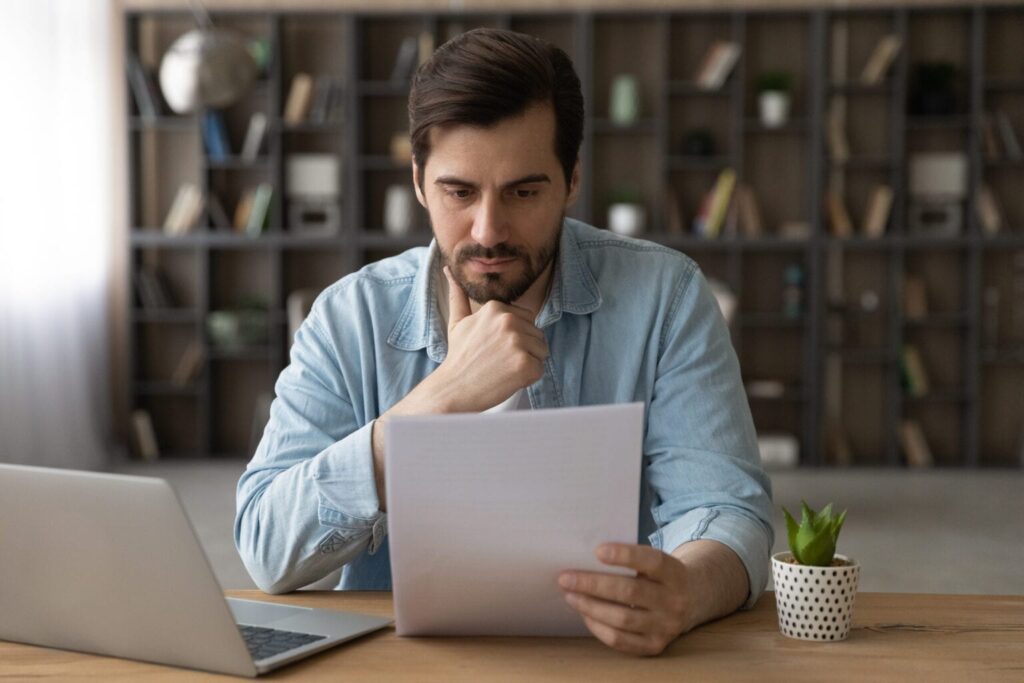 For example, let's say a veteran filed a claim for Sleep Apnea Secondary to PTSD with obesity / weight gain as an "interim" link for service connection.
The C&P examiner might write something like: "It's likely that the veterans Sleep Apnea is due to her obesity / weight gain, however, Sleep Apnea is not caused by PTSD, so it's less likely that the two are connected and the claim must be denied."
This is a classic logical error that's inapposite of the facts of the claim.
The veteran did NOT say her Sleep Apnea was "caused" by PTSD.
She said it was "aggravated" by Obesity / Weight Gain due to side effects of medications taken to manage her PTSD symptoms.
There's a huge difference between "causation" and "aggravation."
In this example, the C&P examiner completely missed the actual link for service connection and failed to address it in his exam.
In addition, the VA Rater simply copy and pasted the C&P examiners notes into the rating decision letter and denied the claim.
This claim should be awarded in favor of the veteran upon a Higher Level Review to correct the error made by the C&P examiner.
VA Claim Denied Step #2: File a Higher Level Review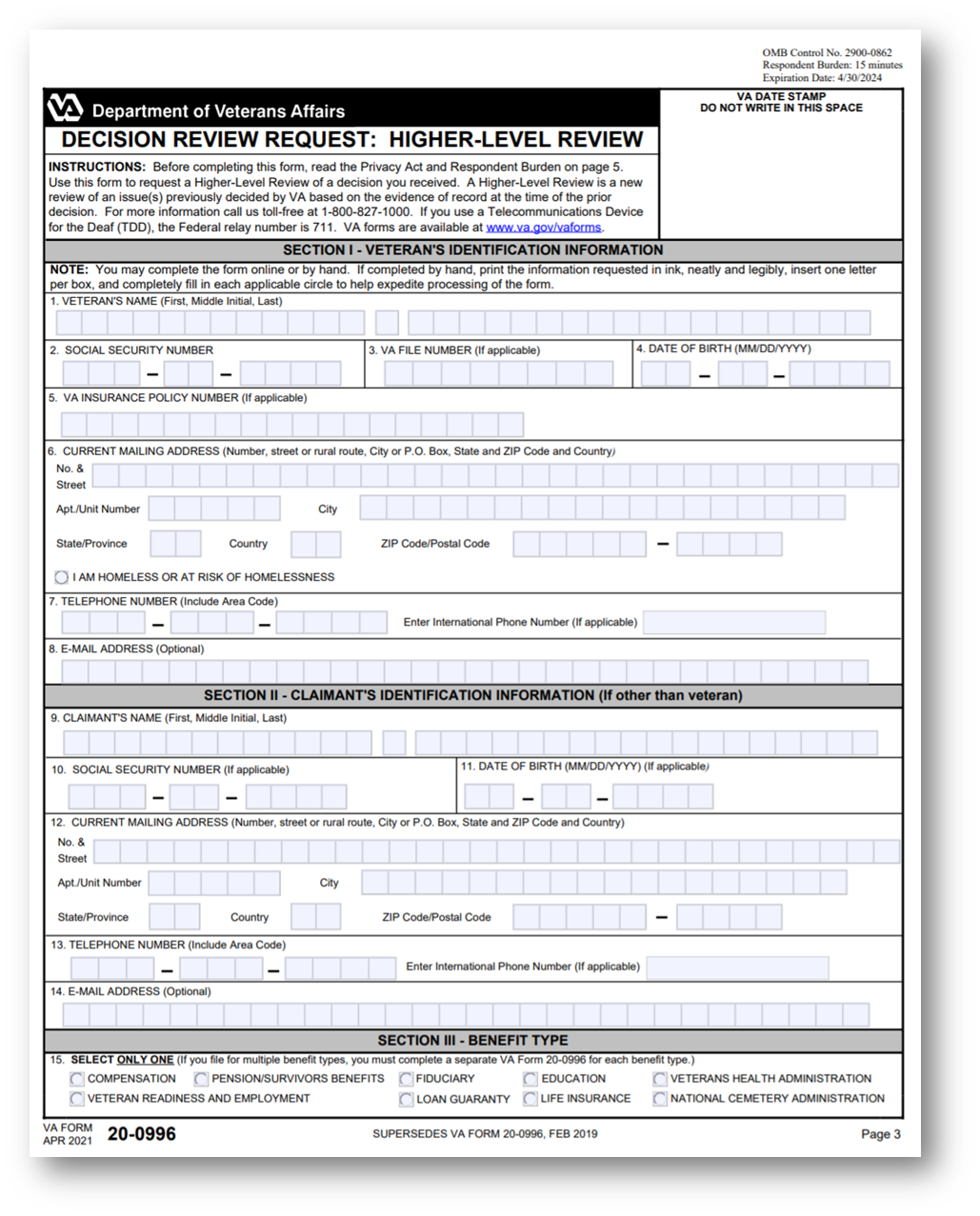 After following Step #1 and reviewing your rating decision letter, the next step is to file a Higher Level Review online on VA.gov.
The VA Higher Level Review (HLR) is the first of three appeal options under the Appeals Modernization Act.
It allows you to "challenge" a VA rating decision WITHOUT adding new and material evidence to the claim.
This is a good first step if your VA claim was denied with a nexus letter because it allows you to ask a more senior level adjudicator to review the previous decision, and possibly overturn the denial due to an error or omission.
In addition, the Higher Level Review can be helpful following a negative C&P exam in which you received the dreaded "less likely that not" (less than 50% chance) that your disability was caused or made worse by your military service.
Why?
Because the new claims adjudicator can order a new C&P exam, which gives you a fresh look from a new examiner.
With the Higher Level Review, we still recommend a veteran writes a 1-3 page Memorandum for Record detailing your claim position, making sure to address any legal facts and arguments relevant to your case.
Are you STUCK, FRUSTRATED and UNDERRATED?
You are not alone! We are Veterans helping Veterans!
Become an Elite Member and work with our Veteran Coaches to get the rating you deserve! 
Step #3: File a Supplemental Claim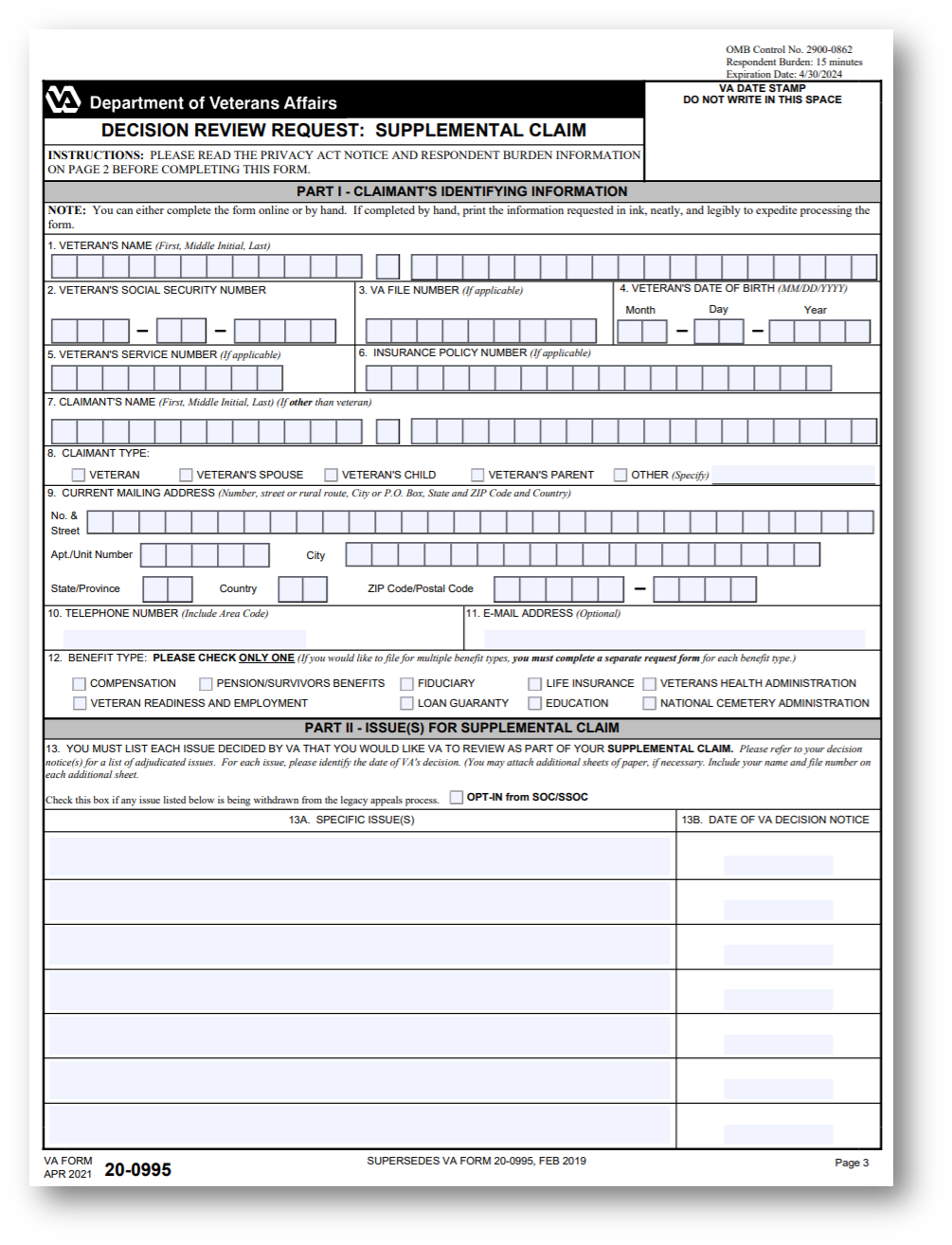 If your higher level review gets denied, the next step is to file a Supplemental Claim using the VA Form 20-0995 and the VA Direct Upload Tool.
Unlike the Higher Level Review, the Supplemental Claim option allows you to submit "New" and "Relevant" evidence not previously considered.
New evidence is information the VA didn't have before the last claim decision.
Relevant evidence is information that could prove or disprove something in your claim.
For example, maybe your Nexus Letter wasn't actually uploaded to your claim the first time.
Or maybe you want to submit a new Buddy Letter from a competent and credible first-hand witness who can describe when and how your disability began in the military.
Using the Supplemental Claim option, you can attach documents to your Decision Review Request: Supplemental Claim (VA Form 20-0995) and submit them to the VA for consideration.
With the Supplemental Claim, we still recommend a veteran writes a 1-3 page Memorandum for Record detailing your claim position, making sure to address any legal facts and arguments relevant to your case.
Final Thoughts: Probative Value Matters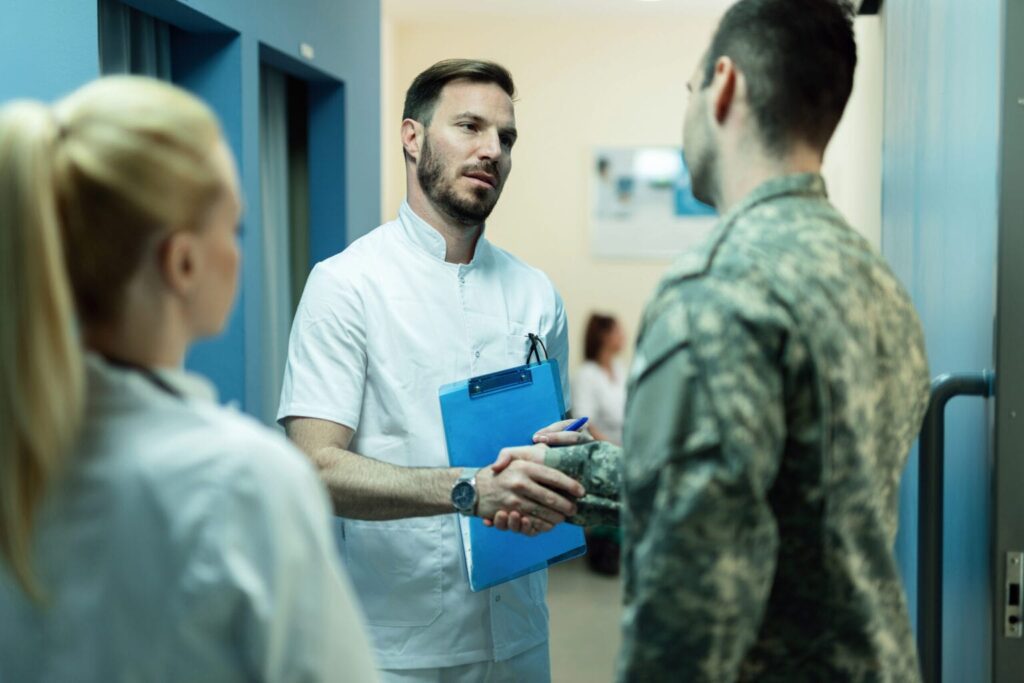 Not all Nexus Letters are created equally nor are they offered equal weight by the VA.
Thus, a privately prepared Nexus Letter does NOT guarantee service connection.
Veterans must ensure their Nexus Letter has high probative value:
"For a Nexus Letter to have high probative value in support of a veteran's claim for VA disability benefits, it should be thorough, factual, and include convincing, evidenced-based rationale. The letter should also include all records reviewed as well as relevant medical research reports and BVA decisions used to help support the doctor's independent medical opinion. The strongest nexus letters include a nexus statement with the words "at least as likely as not" assuming the independent medical provider believes the veteran's condition is due to their military service (or another service connected disability)."

– Brian Reese, VA Benefits Expert and #1 Amazon Bestselling Author of You Deserve It: The Definitive Guide to Getting the Veteran Benefits You've Earned.
What evidence has high probative value?
Evidence may have more (or less) PROBATIVE VALUE.
Medical evidence is medical evidence.
All competent and credible evidence of record must be reviewed by the VA Rater (and considered) prior to making a VA claim decision.
However, not all evidence is created or weighted equally.
According to M21-1, Adjudication Procedures Manual, evidence has high Probative Value if it:
Makes a matter material to the determination and
Has sufficient weight, either by itself or in combination with other evidence, to persuade the decision maker about a fact.
What factors determine the probative value of evidence?
The following factors are important considerations for VA Raters in determining the probative value of evidence:
Competency
Credibility
Thoroughness
Precision
Relevancy, and
Date of the evidence
In addition, VA Raters must consider the key elements listed below when evaluating the probative value and relative weight of medical evidence such as a diagnosis/assessment, prognosis, or opinion on etiology/onset:
Physician's qualifications

Expertise/specialty, and
Experience

Physician's knowledge of the relevant history

The accuracy or validity of history provided by the patient or examinee
Review of records and other evidence, or
Length of time the physician has treated the Veteran

Context in which the medical evidence was created

Treatment, or
Substantiation of a medical disability claim

Reasoning employed by the physician

Theory
Observation
Practice
Clinical testing
Subjective report, and
Conjecture

Degree of specificity, and
Degree of certainty
Are You Stuck, Frustrated, and Underrated? WE CAN HELP!
At VA Claims Insider, we help fellow Veterans celebrate LIFE CHANGE by getting them the VA disability rating and compensation YOU DESERVE by law.
And, you'll get to work with a Veteran Coach (VC) who will lead you to VA claim success.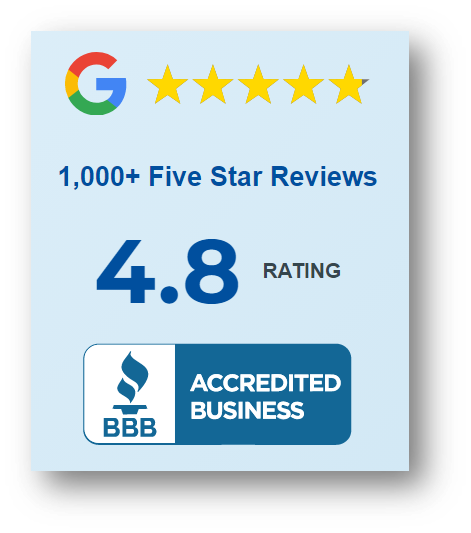 We're a company OF Veterans, BY Veterans, FOR Veterans! FOR Veterans, BY Veterans. We're the largest community of Veterans Helping Veterans Worldwide™
15,000+ disabled veterans served in our Elite Membership program since 2016 with and average VA disability rating increase of >30%
Better Business Bureau (BBB) Accredited Business
4.8/5.0 Google Reviews rating across 2,000+ total reviews
Click HERE to Join the #1 Rated VA Claims Insider Elite Program and Start Today for FREE.
About the Author
Brian Reese
Brian Reese is one of the top VA disability benefits experts in the world and bestselling author of You Deserve It: The Definitive Guide to Getting the Veteran Benefits You've Earned (Second Edition).
Brian's frustration with the VA claim process led him to create VA Claims Insider, which provides disabled veterans with tips, strategies, and lessons learned to win their VA disability compensation claim, faster, even if they've already filed, been denied, gave up, or don't know where to start.
As the founder of VA Claims Insider and CEO of Military Disability Made Easy, he has helped serve more than 10 million military members and veterans since 2013 through free online educational resources.
He is a former active duty Air Force officer with extensive experience leading hundreds of individuals and multi-functional teams in challenging international environments, including a combat tour to Afghanistan in 2011 supporting Operation ENDURING FREEDOM.
Brian is a Distinguished Graduate of Management from the United States Air Force Academy, Colorado Springs, CO, and he holds an MBA from Oklahoma State University's Spears School of Business, Stillwater, OK, where he was a National Honor Scholar (Top 1% of Graduate School class).