In this post, veterans will learn the Top 3 Reasons to Get a Nexus Letter, to include why a credible Independent Medical Opinion is often the missing link between winning and losing your VA claim.
By the way: The term "Nexus Letter" and "Independent Medical Opinion" are synonymous with one another – they mean the same thing.
Okay, but first, let's discuss the basic eligibility criteria for VA disability benefits.
Three Key Eligibility Criteria for All VA Disability Claims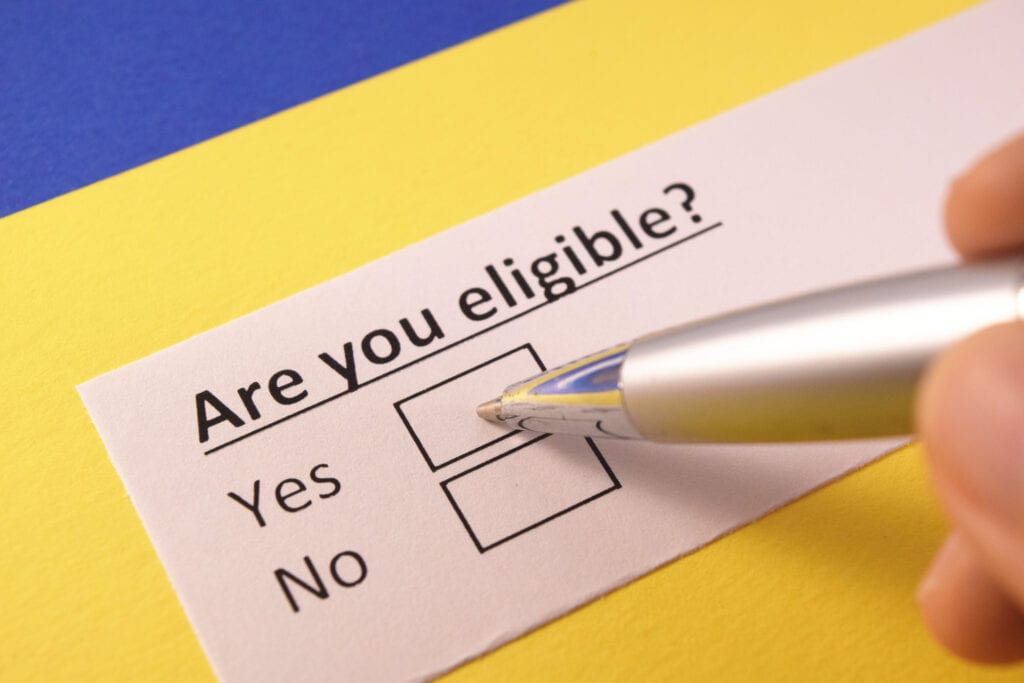 In order to be eligible for VA disability benefits, a veteran must prove three essential elements:
#1. Medical Diagnosis of the disability condition in a medical record
#2. Medical Nexus Evidence between the diagnosed disability condition and the veteran's active-duty military service (Direct Service Connection) OR how the diagnosed disability condition is "proximately due to" or "aggravated by" another service-connected disability (Secondary Service Connection)
#3. Current Symptoms of the disability condition that negatively affect your work, life, or social functioning ("Severity of Symptoms")
If you've ever been denied service connection, it's most likely because you failed to prove a "Nexus" exists on an "at least as likely as not" basis.
Pro Tip: "Nexus" simply means "link" or "connection."
After claim submission, the VA will likely schedule you for a Compensation and Pension (C&P) exam from a VA contracted examiner to determine if there is a link or "Nexus" between your claimed disability condition and your military service.
However, you can meet this requirement independently, and typically make a much stronger case for service connection, by having a private medical professional write a credible Nexus Letter in support of your claim.
What is a Nexus Letter?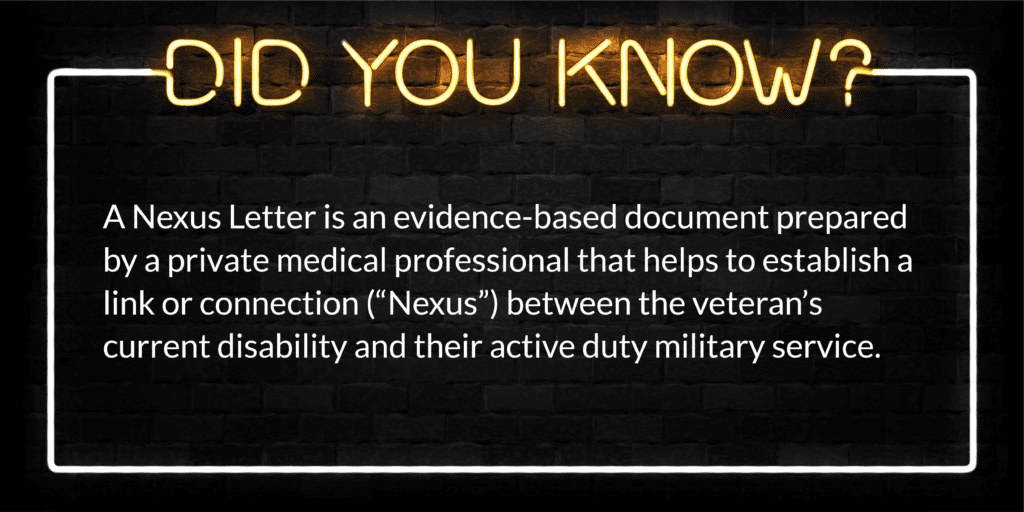 According to Veteran Benefits Expert, Brian Reese:
A Nexus Letter is an evidence-based document prepared by a private medical professional that helps to establish a link or connection ("Nexus") between the veteran's current disability and their active duty military service.
But not all Nexus Letters are created equally nor are they offered equal weight by the VA.
Thus, a Nexus Letter does NOT guarantee service connection.
Veterans must ensure their Nexus Letter has high probative value:
"For a Nexus Letter to have high probative value in support of a veteran's claim for VA disability benefits, it should be thorough, factual, and include convincing, evidenced-based rationale. The letter should also include all records reviewed as well as relevant medical research reports and BVA case law decisions used to help support the doctor's independent medical opinion. The strongest nexus letters include a nexus statement with the words "at least as likely as not" assuming the independent medical provider believes the veteran's condition is due to their military service."

– Brian Reese, #1 Amazon Bestselling Author of You Deserve It: The Definitive Guide to Getting the Veteran Benefits You've Earned.
While Nexus Letters can be submitted at any time during the VA claim process, we recommend veterans provide them to the VA at claim submission – either the initial claim, increase claim, or during the appeals process.
Do I Need a Nexus Letter? Here's a 3-Part Litmus Test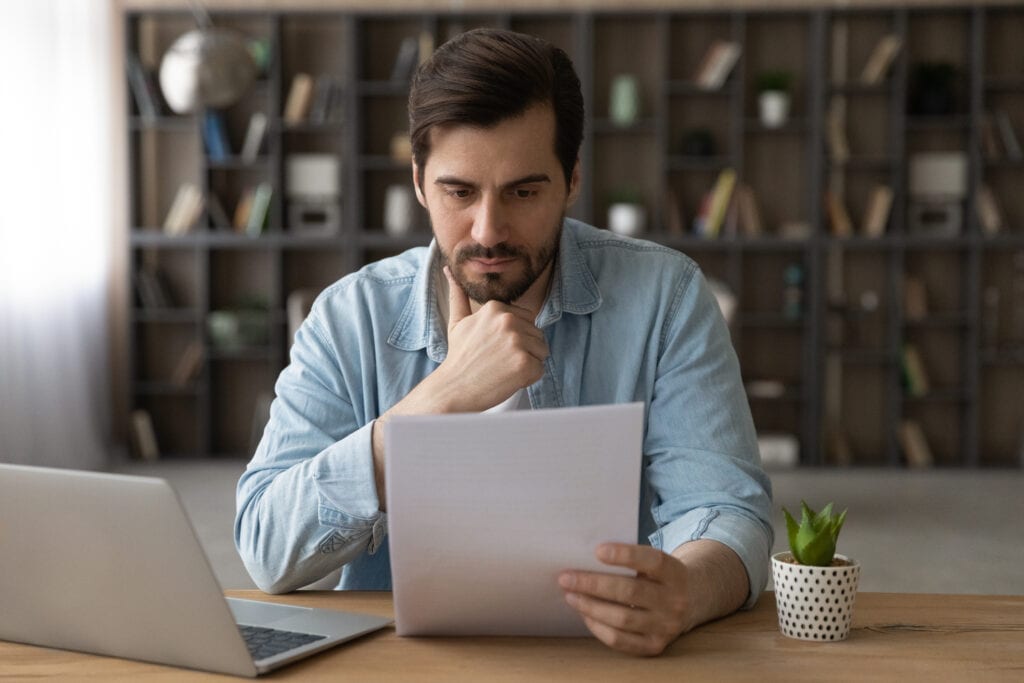 A Nexus Letter is never required; however, here's 3 reasons why a veteran might want to get one.
If your disability was diagnosed during service, and it's in your military medical records (Service Treatment Records), you probably don't need a Nexus Letter. Why? Because you have medical evidence that the disability existed during your military service. However, you still need to ensure your disability symptoms are properly documented in medical records. If they aren't: GET YOUR BUTT TO THE DOCTOR!
If your disability was not diagnosed during service or if there are no documented symptoms in your military medical records, you probably do need a Nexus Letter. Why? Because you don't have medical evidence that the disability existed during service.
If you're attempting to service connect a previously denied VA claim or you're trying to file for secondary service connection, a Nexus Letter is highly recommended. Why? Because you need a powerful argument to overcome a previous VA claim denial (tip the scales in your favor). In addition, secondary service connection requires Medical Nexus Evidence that your new disability is "proximately due to" or "aggravated by" a current service-connected disability. For example, Sleep Apnea secondary to PTSD.
What is a Bad C&P Exam?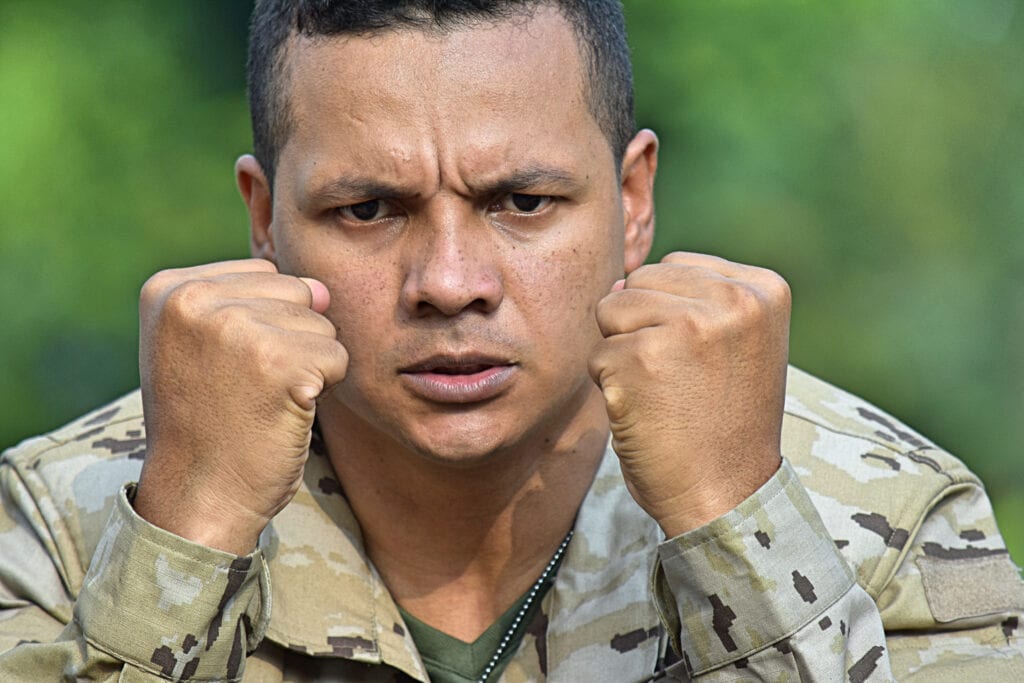 A bad C&P exam is one in which the examiner has stated it is "less likely than not" that the veteran's disability is due to their military service.
This means the VA contracted C&P examiner found that it is less than 50% likely that the veteran's condition is linked to their active-duty service.
A Nexus Letter from a private doctor is especially useful following an unfavorable C&P exam, in which a VA contracted examiner concludes there is no medical Nexus evidence between a veteran's claimed disability condition and their active-duty military service.
Are you STUCK, FRUSTRATED and UNDERRATED?
You are not alone! We are Veterans helping Veterans!
Become an Elite Member and work with our Veteran Coaches to get the rating you deserve! 
5 Key Elements of a Nexus Letter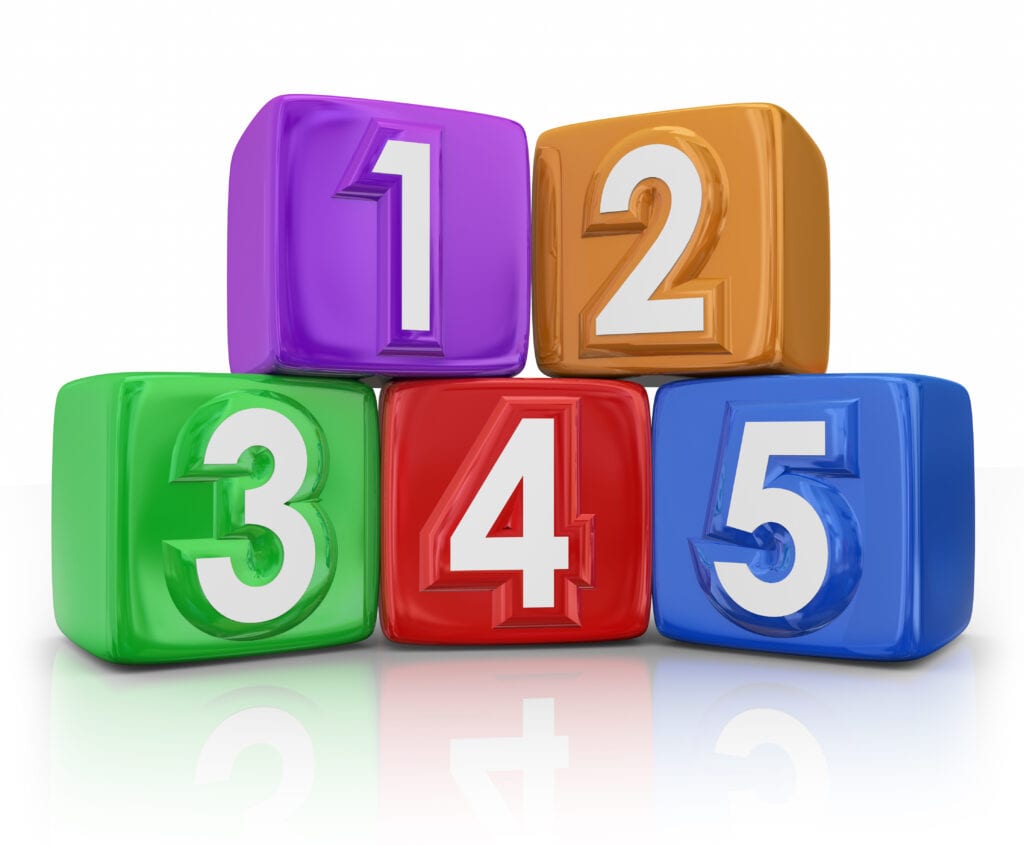 When requesting a Nexus Letter from a private medical professional, veterans should be on the lookout for 5 key elements:
The best nexus letters are short, factual, and evidence-based
The doctor should review the veteran's entire C-File and explain any records reviewed
The doctor should cite applicable medical research studies and BVA Case Law decisions to back-up their assertions
At a minimum, the doctor must express their nexus opinion for service connection with "at least as likely as not" (if warranted based upon the medical evidence, medical research, and/or case law)
The letter must be signed and dated, list the doctors' medical credentials, and include contact information
Standard of Proof for VA Disability Claims
Unlike the incredibly high standard of proof in criminal cases, veterans do not need to show "beyond a reasonable doubt" that their disability was caused by service.
Nor do veterans need to meet the standard of proof in civil cases, which is "preponderance of the evidence" or 51% or greater possibility.
Rather, veterans only need to show that their disability is "at least as likely as not" caused by their service, meaning there is a 50% chance or greater that the disability was incurred in or caused by military service.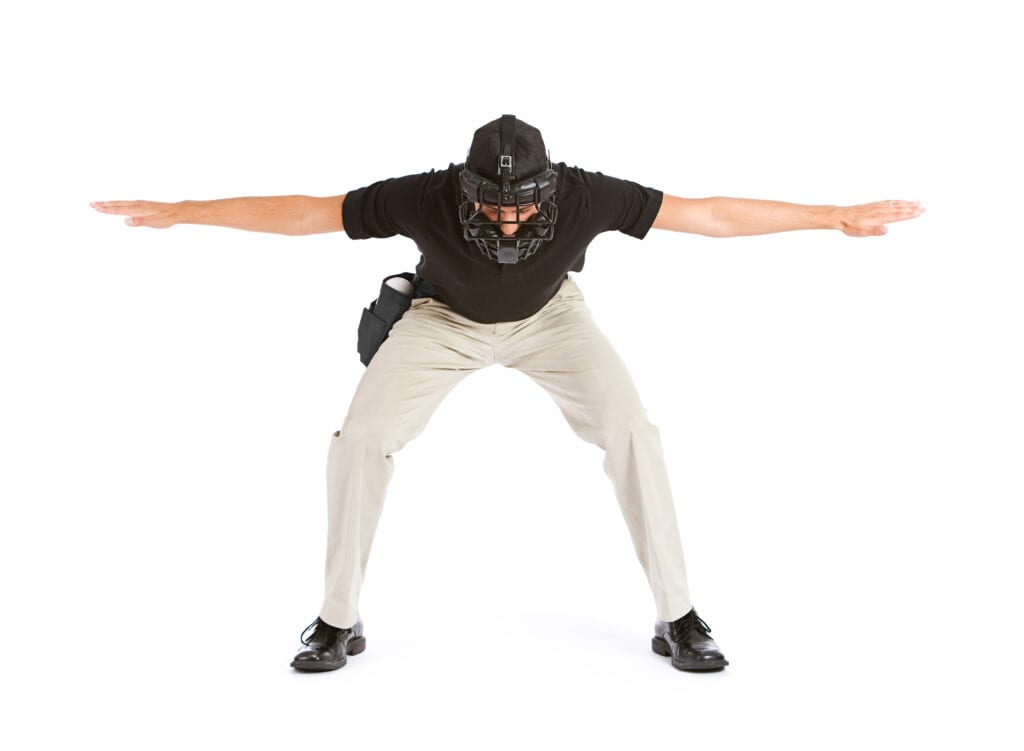 So, using the nexus statement "at least as likely as not" is especially important as it represents the minimum legal standard of proof for the VA to award service connection.
The courts have explained that the term "at least as likely as not" does not mean "within the realm of medical possibility."
Rather, it means that the weight of medical evidence both for and against a conclusion is so evenly divided (50/50) that it is as medically sound to find in favor of causation as it is to find against causation.
If the evidence is equally weighted both for and against the veteran, the tie goes to the runner (just like in baseball), meaning service connection should be granted.
But the VA Raters get this wrong all-the-time, and a veteran should be prepared to fight a poor rating decision with a Higher Level Review (HLR) or Supplemental Claim—WITH a Nexus Letter!
Can VA Doctors Write Nexus Letters for Veterans?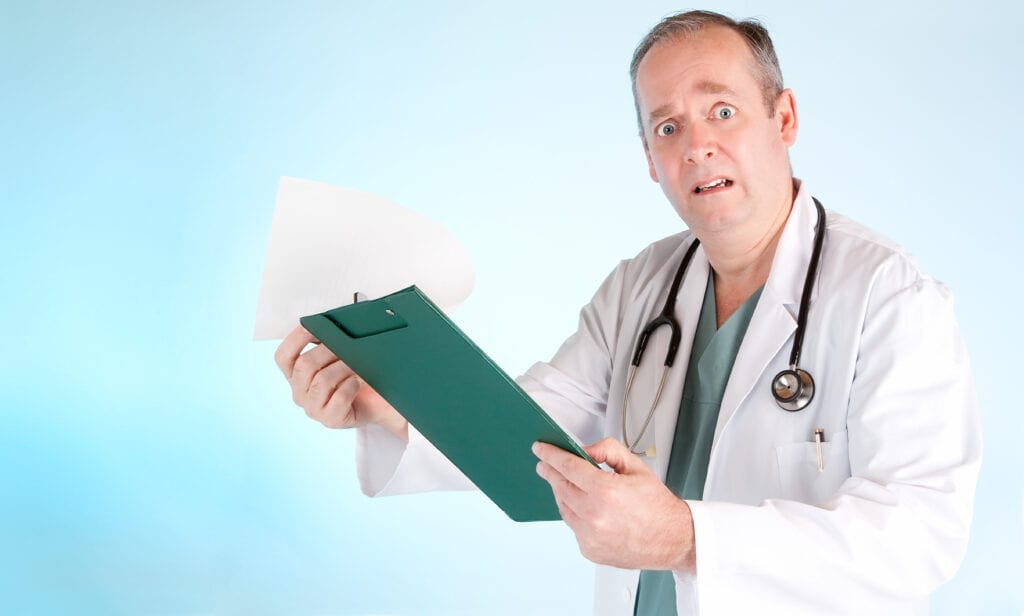 No, neither VA Doctors (employees) nor VA contracted doctors (private contractors) can write Nexus Letters for veterans.
Why?
Because they are not "independent."
Since VA doctors and VA contracted doctors are "hired in the service of VA," by regulation, they are not appropriate medical experts for the purposes of providing an Independent Medical Opinion for a veteran.
Again, because they aren't "independent."
In fact, they are "dependent" on the C&P examination system in which they work.
Medical Opinion vs. Independent Medical Opinion
A "Medical Opinion" is what a veteran receives from a VA-contracted examiner at the C&P exam.
An "Independent Medical Opinion" is a type of advisory report that a veteran can receive from a private medical professional, preferably an expert in their field.
Accordingly, if a veteran wants an expert-level Nexus Letter, he/she must get one from a private medical professional who is NOT a C&P examiner.
How Much Does a Nexus Letter Cost?
In 2021, the average cost for a Nexus Letter from a private doctor is around $1,500; however, they can cost more or less depending on the doctors education, training, experience, and medical specialty.
There are some doctors and companies who offer FREE Nexus Letter services up-front, but later charge the veteran a certain percentage or flat fee when the veteran receives a disability increase.
How Do I Get a Nexus Letter?
The best way to get a Nexus Letter for your VA claim is to do some online research into doctors who write VA Nexus Letters for veterans.
However, keep in mind that not all medical professionals are capable of writing a highly probative Nexus Letter with all the required elements necessary to help a veteran prove VA service connection under the law.
So, if you're looking for the best doctors who write Nexus Letters for veterans in 2021, we made a list of providers to help simplify your search.
Deserve a HIGHER VA Rating?
Learn more about how VA Claims Insider can help you get the rating you DESERVE!
Speak with a VA Disability expert and start for FREE! 
List of Nexus Letter Doctors Near Me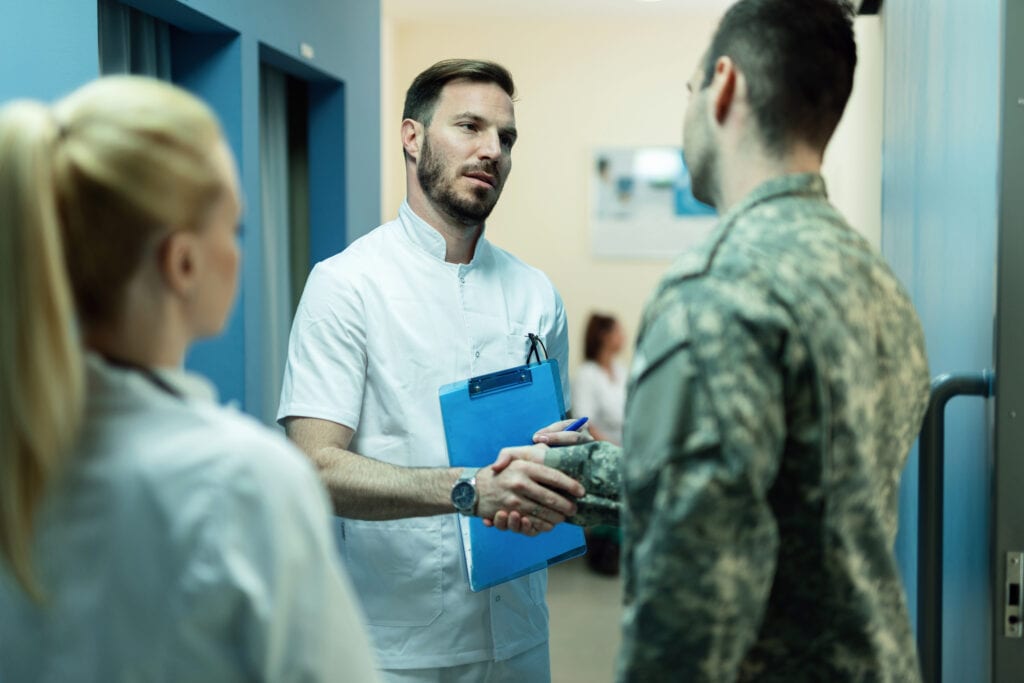 Pros: 61-67% OFF (discounted rates) for access to highly qualified independent medical providers, including Medical Doctors (MDs), Certified Physicians Assistants (PA-C), and U.S. Board Certified Psychologists for independent disability examinations, Disability Benefit Questionnaire (DBQ) reviews, and credible Nexus Letters. Offers both in-person and virtual medical examinations. VA Claims Insider Elite membership program also offers $13,119 worth of proprietary education-based resources to help veterans win their VA disability claim in less time. Also offers free 1-year access to the VA Claims Insider Mastermind group for 24/7 live questions & answers from other disabled veterans and Veteran Coaches. Join the #1 VA Claims Insider Elite Program in the next 90 days and get free 1-year access to the Military Disability Made Easy All-Access Program.
Click HERE to see the current VA Claims Insider "Members Only" Price List
Cons: Lack of specialty medical fields.
Location: Austin, Texas, but services veterans worldwide with a staff of 200+ Veteran Coaches and a large network of independent medical professionals.
Pros: High-quality firm with decades of experience helping veterans with Nexus Letters. Also offers complete case reviews, in-person witness testimony, independent medical opinions, and independent medical examinations (in-person exams) from its network of specialty medical providers. Also offers rush services for a higher fee.
Cons: Expensive. Can be $2,000 or more for a complete case file review and Nexus Letter. $695 (to start) for a complete case review and $995 (to start) for an expert witness report. See their current fee schedule HERE.
Location: Nationwide network of independent medical professionals.
Pros: Quality medical documentation supporting veteran disability claims with access to specialty medical providers. Audiologist and Podiatrist access.
Cons: Can get expensive quickly. $150 records review per condition. $400 fee for active duty or discharged in the last 12 months medical record review. $150 per DBQ. $600 per nexus letter. $900 for a combined exam, DBQ, and nexus statement for mental health conditions.
Location: Waverly, Ohio, but can service veterans in numerous locations.
Pros: Very experienced, highly specialized, and offers in-person exams to include Independent Medical Examinations and expert witness testimony for appeals.
Cons: Can be very expensive. $1,500-$2,000 per nexus letter. Additional fees for medical records reviews and additional services, such as in-person testimony for an appeal.
Location: Bethesda, Maryland
Pros: Very experienced, high-specialized, and dual-hatted as a Medical Doctor (MD) and an accredited VA attorney. He has provided IMOs and representation for Sleep Apnea on more than 100 cases with a high success rate. He's the author of a top-rated book about the importance of Medical Evidence in VA Disability Claims (a solid read).
Cons: Can be very expensive. $1,500+ per nexus letter. Does not offer physical exams.
Location: Tucson, Arizona
Conclusion
What's the bottom line?
If you have no evidence of a disability in your Service Treatment Records or if your VA claim was previously denied service connection, you should get a Nexus Letter from a private doctor.
You should also consider getting a Nexus Letter if you're planning to file for secondary service connection.
While a Nexus Letter does not guarantee service connection, it can serve as the missing link for veterans trying to establish service connection for their VA disability conditions.
A VA Nexus Letter is incredibly powerful to combat a bad C&P exam, especially if a veteran has been denied service connection for a condition, in which he/she believes it should be service connected.
About the Author
Brian Reese
Brian Reese is one of the top VA disability benefits experts in the world and bestselling author of You Deserve It: The Definitive Guide to Getting the Veteran Benefits You've Earned (Second Edition).
Brian's frustration with the VA claim process led him to create VA Claims Insider, which provides disabled veterans with tips, strategies, and lessons learned to win their VA disability compensation claim, faster, even if they've already filed, been denied, gave up, or don't know where to start.
As the founder of VA Claims Insider and CEO of Military Disability Made Easy, he has helped serve more than 10 million military members and veterans since 2013 through free online educational resources.
He is a former active duty Air Force officer with extensive experience leading hundreds of individuals and multi-functional teams in challenging international environments, including a combat tour to Afghanistan in 2011 supporting Operation ENDURING FREEDOM.
Brian is a Distinguished Graduate of Management from the United States Air Force Academy, Colorado Springs, CO, and he holds an MBA from Oklahoma State University's Spears School of Business, Stillwater, OK, where he was a National Honor Scholar (Top 1% of Graduate School class).