Do you ever wake up feeling like you just competed at Wimbledon? Or have trouble gripping a cup or door knob because of a shooting pain that runs from your elbow to your wrist? If only there was a VA rating for elbow problems.
Lucky you, there is!
If your elbow gives you trouble because of your military service, you could be eligible for a Tennis Elbow VA rating.
Check out the rest of this Ultimate Guide to learn more.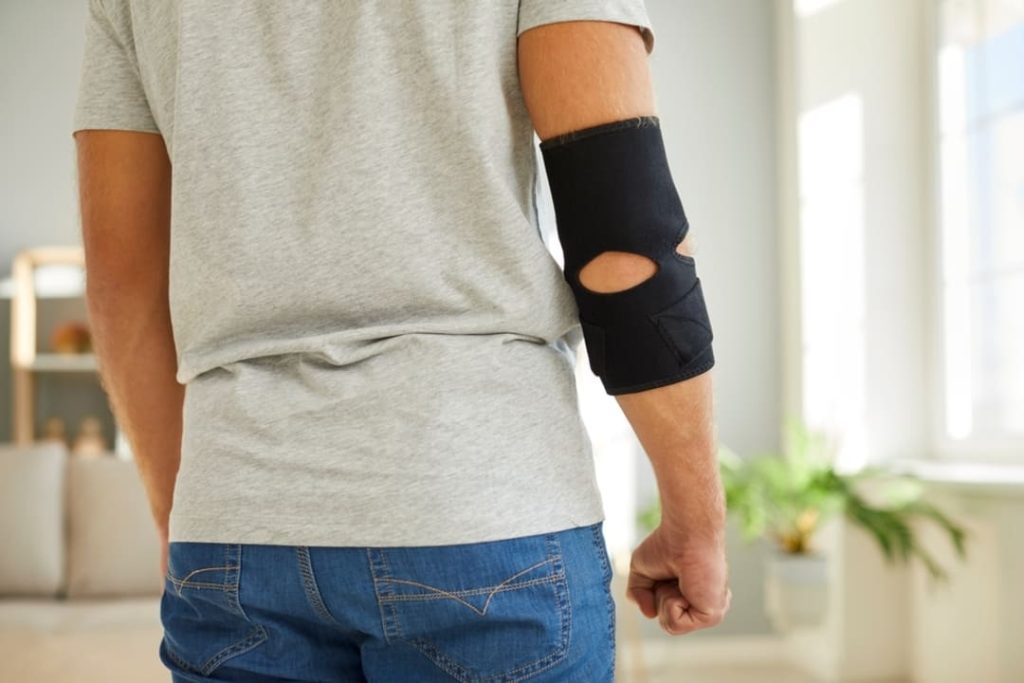 Bottom Line Up Front
Tennis Elbow, or elbow tendonitis, is usually caused by overusing the joint and can often be cured by rest and ice.
Yes, you can get a Tennis Elbow VA rating.
The VA Rates Tennis Elbow under diagnostic codes 5206, 5207, or 5208.
The VA Rates Tennis Elbow from 0%-50%.
A Tennis Elbow VA rating could help you qualify for TDIU.
Doing well on your C&P Exam is important for getting a Tennis Elbow VA rating.
What is Tennis Elbow?
Tennis Elbow is inflammation of the muscles that connect the forearm to the elbow. It is similar to tendonitis, in that it's usually caused by overusing the joint and stressing the muscles surrounding it.
While it's associated with tennis, Tennis Elbow can happen to anyone. Professions such as artists, home painters, musicians, and carpenters tend to develop tennis elbow because of the repetitive nature of their jobs.
Tennis Elbow is usually diagnosed in men and women between the ages of 30 and 50.
Symptoms of Tennis Elbow
The primary symptoms of Tennis Elbow are pain, stiffness, and weakness. You might have a hard time doing simple things like picking up a drink or twisting a door knob because of the pain it causes or because your grip is weak.
The pain from Tennis Elbow can also cause what's called "referred pain." This is when pain radiates from one part of the body to another.
For example, you could have a sore wrist that's actually caused by your Tennis Elbow.
Treatments for Tennis Elbow
Tennis Elbow often goes away with some simple ice, rest, and time. Tennis Elbow symptoms can be treated with over-the-counter painkillers, like Tylenol. But if rest and painkillers don't get the job done, corticosteroid shots could be an alternative.
According to the Mayo Clinic, severe cases of Tennis Elbow could require surgery or physical therapy. If your symptoms last longer than 6-12 months, a doctor might want to go in and cut out some of the damaged tissue.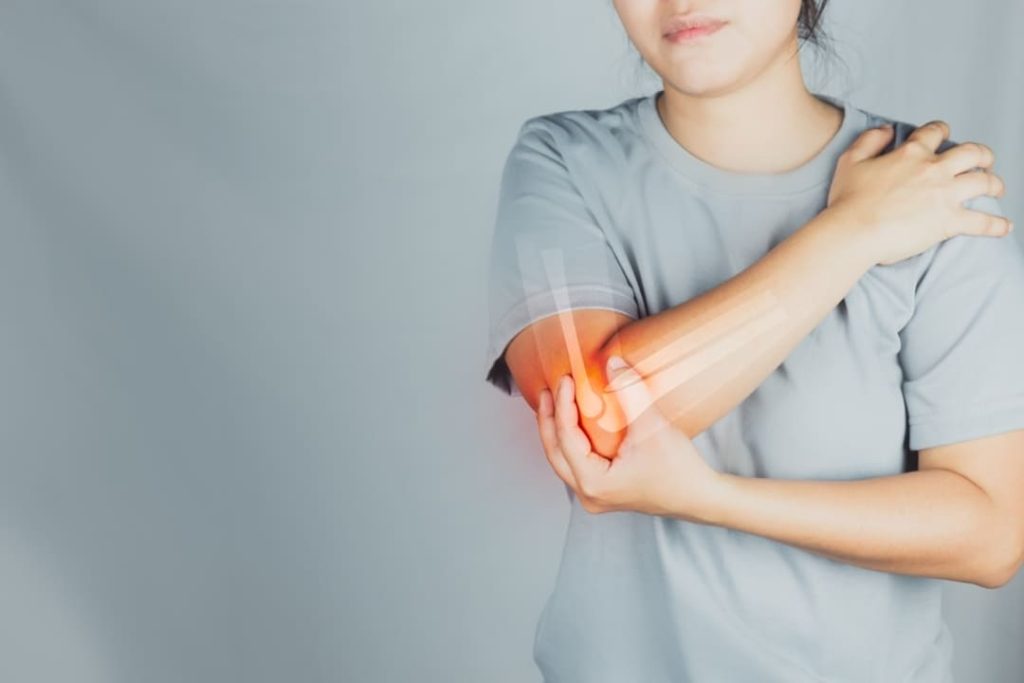 You DESERVE a HIGHER VA rating.
WE CAN HELP.
Take advantage of a FREE VA Claim Discovery Call with an experienced Team Member. Learn what you've been missing so you can FINALLY get the disability rating and compensation you've earned for your service.
Can You Get a Tennis Elbow VA Rating?
Yes! You can get a VA disability rating for Tennis Elbow.
Filing a VA claim for Tennis Elbow will look the same as it does for every other disability. To get a tennis elbow VA rating, you'll need:
A current medical diagnosis
Qualifying military service
A nexus showing your military service caused or made your Tennis Elbow worse. This is known as service connection.
BUT, the first thing you should do, even if you don't have an official diagnosis yet, is submit an Intent to File. This will ensure you have the earliest effective date possible.
Your effective date is the date you become eligible to receive VA benefits. The earlier your effective date, the more back pay you could have coming your way.
To support your claim, you'll need to provide sufficient evidence. To decide your claim, the VA requires evidence such as:
Any relevant private medical records
Any relevant VA or military medical records
Proof of service (DD214)
Personal and buddy statements (not required, but helpful)
Nexus letter (not required, but highly recommended)
A DBQ (also highly recommended l, but not required)
You don't need to have all of the evidence above collected and ready to go to file a claim. You can file a Standard Claim, and the VA will help you locate records you couldn't get on your own.
If your medical evidence is insufficient, the VA will also schedule medical appointments, such as a C&P Exam, to help gather more evidence that will support your claim.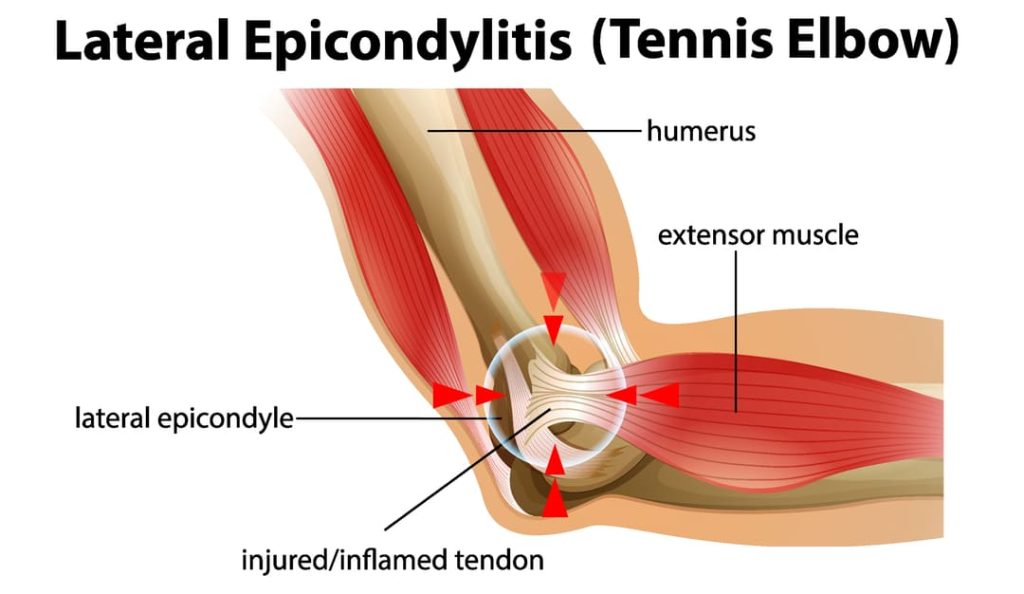 How Does the VA Rate Tennis Elbow?
The VA rates Tennis Elbow at 0%, 10%, 20%, 30%, 40%, or 50%. Depending on your exact symptoms, the VA could rate your Tennis Elbow under diagnostic code (DC) 5206, 5207, or 2508.
All VA rating percentages are decided based on the severity of your symptoms. The more your symptoms negatively impact your life, the higher the percentage you could receive.
When it comes to a Tennis Elbow VA rating, the more limited your range of motion, the higher your rating.
The VA evaluates range of motion for Tennis Elbow based on flexion and extension. Flexion means your ability to bend your arm at the elbow and move your hand toward your shoulder. Extension means your ability to move your hand away from your shoulder.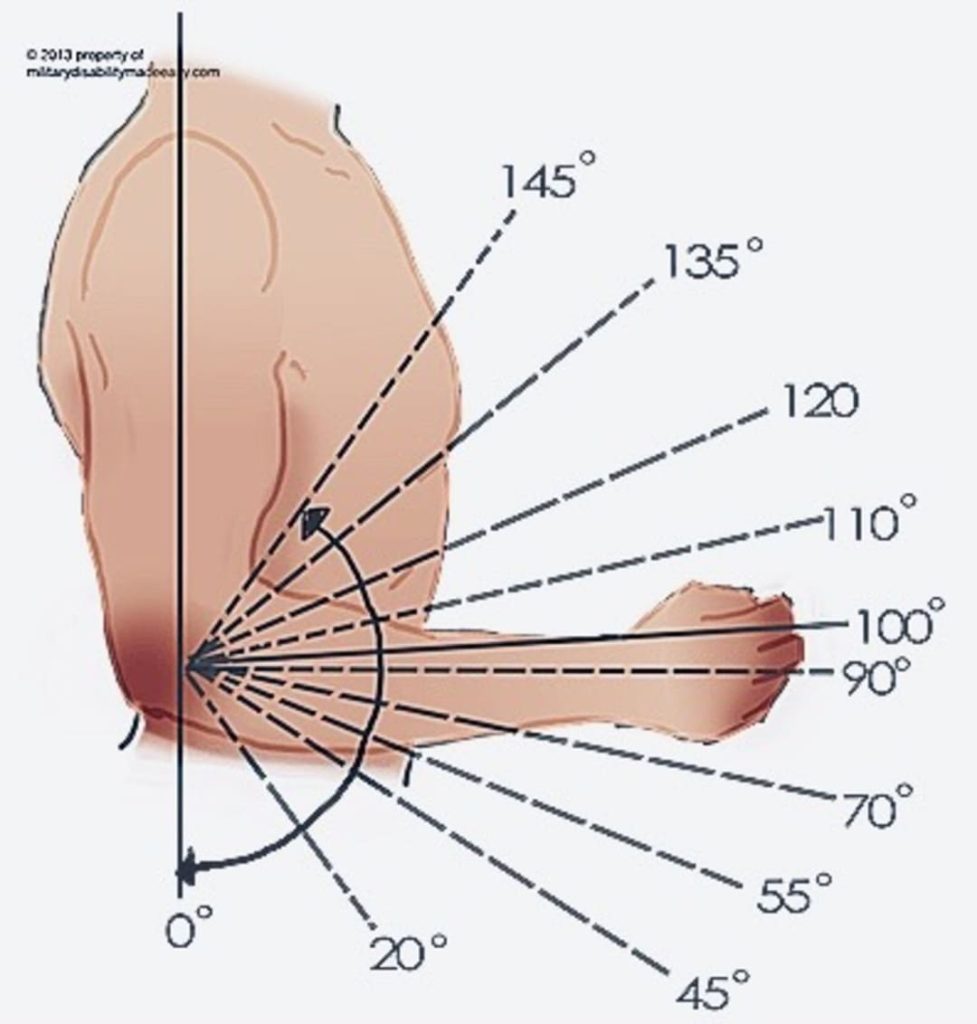 Figure 1. Elbow range of motion
2023 VA Elbow Rating Chart
Below are the rating percentages the VA assigns to different ranges of motion.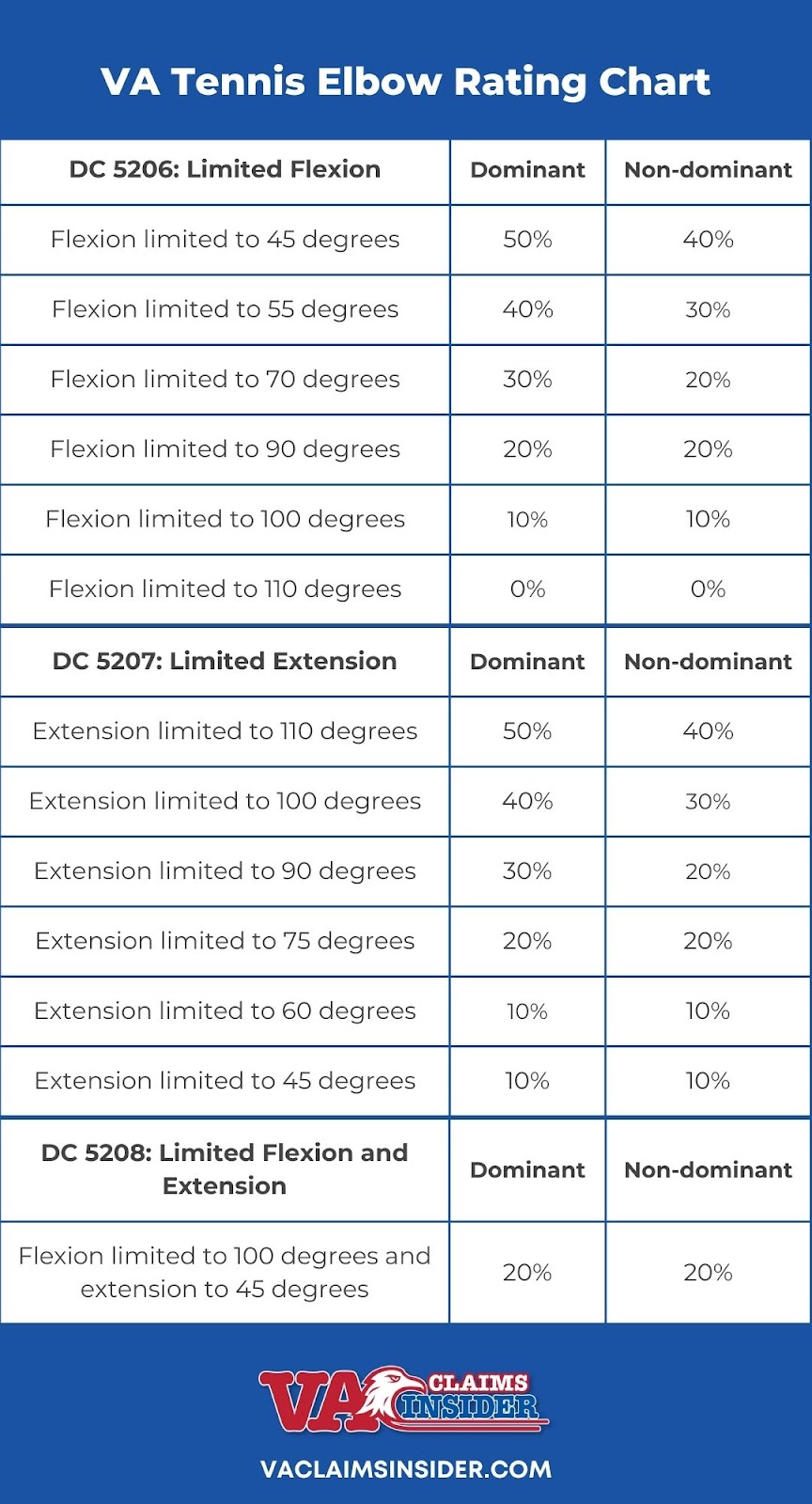 Figure 2. 2023 VA Tennis Elbow Rating Chart
Check out our post 2024 VA Disability Pay Chart to see what these rating percentages can get you each month!
The Bilateral Factor and a Tennis Elbow VA Rating
It's possible you could get a boost to your rating if you have service-connected Tennis Elbow in both elbows. This is because of the bilateral factor.
The bilateral factor is a 10% rating increase the VA puts on top of your regular schedular rating when both your arms, both your legs, or all four limbs are affected by a service-connected disability.
The purpose of the bilateral factor is to account for the inability of a mirroring appendage to compensate for the other when it can't function properly.
For example, normally, if your left leg is injured, your right leg will do more work to compensate for the injury. This is why we develop a limp when just one leg is injured. But if your right leg is also injured, neither leg will be able to compensate for the other, making the injury much more inconvenient.
TDIU for Tennis Elbow
It's possible your Tennis Elbow could be so bad that you can't work.
For these instances, the VA created Total Disability Based on Individual Unemployability (TDIU).
TDIU is a program that allows the VA to pay veterans at the 100% monthly rate without having a disability rated at 100%. They're meant to help veterans who can't work because of their service-connected disability, regardless of their rating.
How Do You Get TDIU for Tennis Elbow?
To apply for TDIU, you need to submit VA Form 21-8940. This form has almost all the information the VA needs to determine if you're eligible for TDIU. 
After you submit form 21-8940, the VA will automatically generate and mail VA Form 21-4192 to your recent employers. The VA uses Form 21-4192 to collect more information about your time with a previous employer.
Based on the answers provided on forms 21-4192 and 21-8940, the VA will decide if you qualify for TDIU.
TDIU Requirements
To be eligible for TDIU for Tennis Elbow, you need to meet a few requirements.
You must be unable to maintain "substantially gainful employment." To be substantially gainful, a job must:
Be competitive. This means that it's possible for you to lose the job. Guaranteed jobs (such as jobs with a family company) are not competitive.
Pay above the poverty line
You must have one disability that is rated at 60% or more. Or, you must have multiple disabilities, with one rated at 40% or higher, and a total rating of 70% or more.
Some quick math shows us that it is indeed possible for Tennis Elbow to help you qualify for TDIU. If one elbow can't flex beyond 45 degrees, or can't extend beyond 110 degrees, you could win a 50% rating, which means you only need one other disability rated at 40% or more to meet criteria #2 above (this is because of the way the VA calculates combined ratings).
C&P Exam Tips for a Tennis Elbow VA Rating
The Compensation and Pension (C&P) Exam helps the VA determine if your disability is service-connected. So, crushing it is key to getting the tennis elbow VA rating you deserve.
During the exam, the provider will ask you questions about your life, your time in service, your symptoms, and what caused your disability. Based on the answers your doctor records, as well as a few test results, the VA will decide if you get a disability rating or not.
All good C&P Exams have 3 things in common:
You were honest
You gave the doctor an accurate picture of how your disability negatively affects your life
And you knew your story
Being honest is essential. You don't want the VA coming after you for fraud because they discovered you embellished some of your symptoms.
But honesty can also play in your favor. Don't try to be the tough guy/gal during the exam and hide or diminish your struggle with your condition. The doctor can only take your word for it and will fill out your records accordingly. If you make it seem like your symptoms don't bother you, that's what will go in the report.
Just tell them the vulnerable truth.
During your C&P Exam, the more detail the better. Don't come into the exam unprepared without any anecdotes about your symptoms. It will not help you to say, "yeah my elbow hurts pretty bad sometimes." More detail!
It's much better to tell the doctor, "I had to take 2 half days off work this week because my elbow hurt so bad and I couldn't extend it past 90 degrees." That's what an accurate picture of how your disability negatively affects your life looks like.
And you want to make sure you have your story straight when it comes to what caused your disability. This is how you develop your nexus. Remember, the nexus is the link between the injury or illness that happened because of your military service and your disability. It is the hardest part of establishing service connection.
Come prepared with the details of the injury or illness you claim caused your disability. Don't say "We used to swing sledgehammers a lot when I was enlisted." Not enough detail. Rather, tell the doctor "We used to set up field tents several days a week when I was enlisted. I probably nailed upwards of 1,000 tent stakes into the ground with a sledgehammer and now I have Tennis Elbow."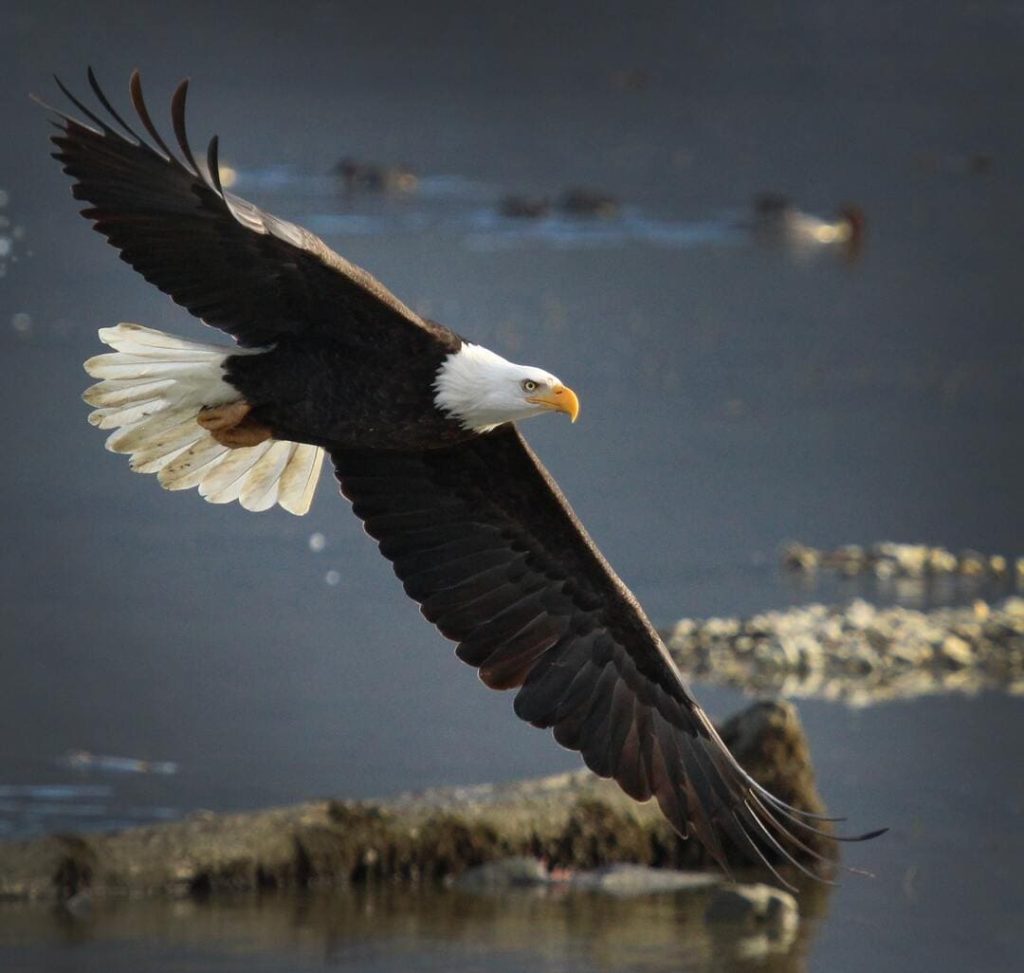 NEED MORE ASSISTANCE?
This country has made a promise to take care of injured veterans. So, don't let your Tennis Elbow derail your daily life. Get the compensation you deserve!
All you have to do is file your VA claim. If that sounds intimidating, you're not alone. All veterans second-guess themselves when going up against the massive VA bureaucracy. But we've got your 6!
Schedule your FREE VA Claims Insider Discovery Call to can talk with a VA claims expert who can help you get the VA rating you've earned.