Mental health is a serious topic that impacts a staggering number of veterans. In addition to the stress of readjusting to civilian life, many veterans also struggle with PTSD, anxiety, depression, or other mental health issues. In this article, we'll explain the top mental health VA rating tips for 2022.
Too often, our vets experience significant trauma during service, yet their mental damage goes undiagnosed or is misdiagnosed. The stigma of getting care for mental health is still unfortunately present, and it prevents many veterans from seeking the help they so desperately need.
We're here to break through that stigma and help veterans like you learn our top 7 tips on how to get the care and the compensation you deserve for your mental health condition.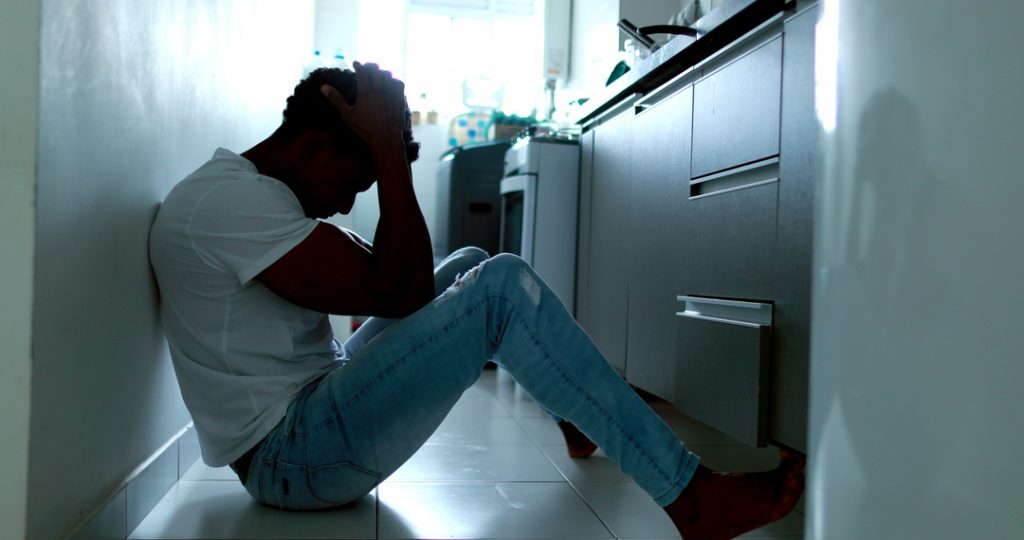 1. There's no shame in admitting that you need help
The first and most important step is admitting that you're struggling. This step can be difficult, but it's vital to getting the help you need. Only 50% of veterans who need mental health treatment pursue treatment. We're on a mission to help veterans get their life back.
If you're feeling lost, hopeless, or helpless, please reach out for help. The Veterans Crisis Line is a free and confidential resource available 24/7. It connects veterans, service members, National Guard and Reserve, and their family members with qualified, caring responders. You can contact the crisis line by:
If you or a veteran you know is suffering from a mental health condition, we want you to know that your mental health is just as important as your physical health, and it's vital to take care of both. By filing a VA claim, you're giving yourself access to care and compensation to improve your quality of life.
2. Many different conditions qualify a veteran for a mental health VA rating
The most common mental health disorders impacting veterans are PTSD, depression, and traumatic brain injury. However, many more mental health conditions can qualify a veteran for a VA disability rating.
Here is a list of all VA-eligible mental health conditions:
Depression

Major depressive disorder
Persistent depressive disorder (dysthymia)

Schizophrenia, delusional disorder, and other psychotic disorders
Schizoaffective disorder
Delirium
Major or mild neurocognitive disorder due to:

HIV
Infection
Alzheimer's disease
Substance/medication-induced
Unspecified neurocognitive disorder
Another medical condition

Major or mild vascular neurocognitive disorder
Anxiety

Other specified or unspecified anxiety disorder
Social anxiety disorder (social phobia)
Illness anxiety disorder

Specific phobia
Obsessive-compulsive disorder
Panic disorder or agoraphobia
Dissociative amnesia
Dissociative identity disorder
Depersonalization/Derealization disorder
Conversion disorder (functional neurological symptom disorder)
Cyclothymic disorder
Personality disorders and substance abuse generally can't be service connected. Although, substance abuse can be granted a rating secondary to another mental health condition.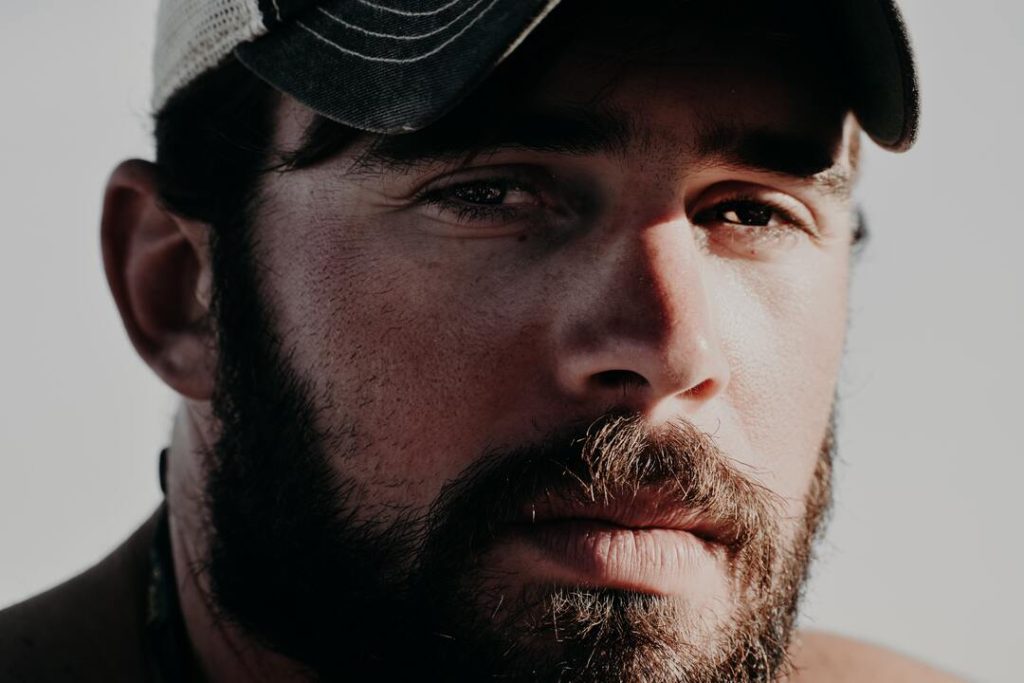 You DESERVE a HIGHER VA rating.
WE CAN HELP.
Take advantage of a FREE VA Claim Discovery Call with an experienced Team Member. Learn what you've been missing so you can FINALLY get the disability rating and compensation you've earned for your service.
3. You need a diagnosis to win your mental health VA claim
To receive a VA rating for mental health, you need to have a diagnosis from a mental health professional. The mental health professional will need to provide documentation of your diagnosis to support your claim. This could be from your active duty military medical records, your private doctor, or a VA health care provider.
You must also show that your service caused or aggravated your mental health condition to be granted service connection. Service connection is required to earn a mental health VA rating.
In addition to a current medical diagnosis, you need to provide the VA with:
Documentation of the severity of your symptoms (from a doctor)
A medical nexus from a doctor that links your mental health condition to your service, or another service-connected disability
4. Most mental health conditions are rated using the same VA rating formula
The main mental health condition that isn't rated under the general VA rating for mental health formula is if you have an eating disorder. Otherwise, all the mental health conditions we listed above fall under one formula: the General Rating Formula for Mental Disorders.
Once you meet the necessary criteria to earn a rating, you'll be assigned a percentage rating. The higher the percentage, the more severe your symptoms and the greater the mental health condition impairs your ability to live your daily life.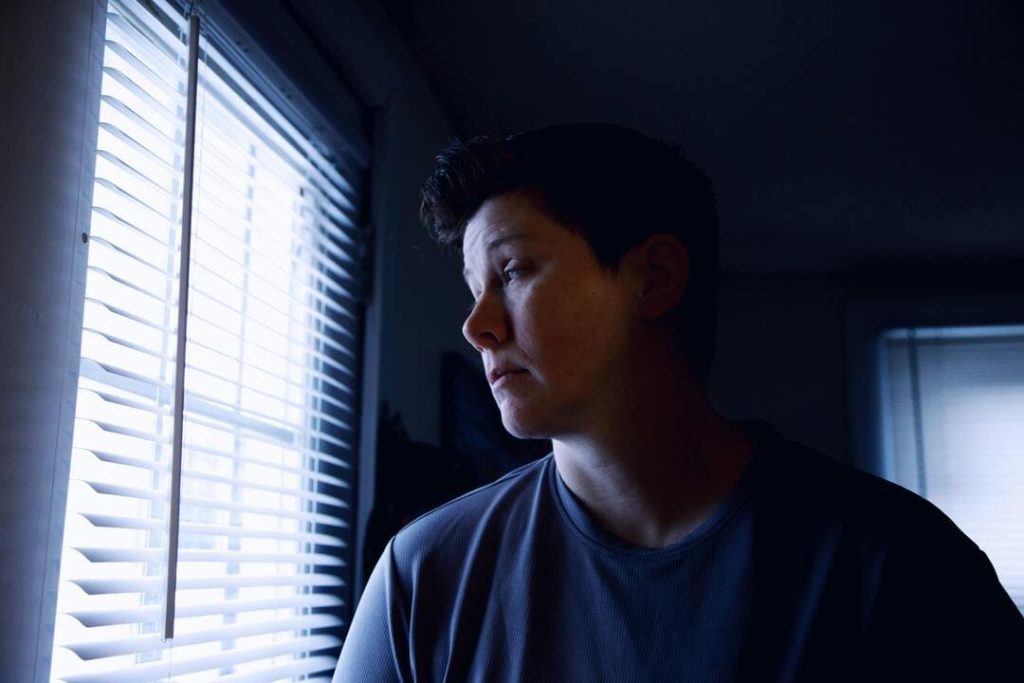 5. You could earn a 100%, 70%, 50%, 30%, 10%, or 0% mental health VA rating depending on the severity of your symptoms
Let's break out the General Rating Formula for Mental Disorders so you understand the symptoms you need to show the VA to earn the rating you deserve. When it comes to VA mental health ratings, most veterans fall in the 30% to 70% range.
The percentages are broken down into 100%, 70%, 50%, 30%, 10%, and 0%.
At each of the six mental health VA ratings explained below, we list symptoms you must be experiencing to earn a rating at that percentage. It's important to note that you don't have to meet every symptom to be granted a rating.
100% Mental Health VA Rating
To be rated at the 100% rating level for your mental health condition, your symptoms must be so severe that they prevent you from being able to take care of yourself. Your mental health condition would need to interfere significantly with your daily life.
Examples of symptoms that meet the VA's criteria of "total occupational and social impairment" include:
Gross impairment in your thought processes or communication
Having delusions or hallucinations that continue for a long time
Grossly inappropriate behavior
The Persistent danger of hurting yourself or others
Unable to take care of yourself (maintaining your personal hygiene, as an example)
Confusion about your current time and location
Memory loss for names of close relatives, your job, or your name
Delusional thoughts, hallucinations, and grossly inappropriate behavior are only at the 100% level.
70% Mental Health VA Rating
Veterans with a 70% mental health VA rating often have difficulty succeeding in work and maintaining friendships. They commonly face challenges across various aspects of their lives, both in social and work.
You'll need to have deficiencies in most of these example symptoms to earn this rating. Examples that meet the VA's criteria at 70% include:
Suicidal ideations
Obsessive rituals which interfere with routine activities (like skin picking, checking windows and doors, etc.)
Speech tends to be illogical, obscure, or irrelevant
Constant panic or depression affecting the ability to function independently, appropriately, and effectively
Lack of impulse control (often leading to violence)
Spatial disorientation
Neglect of personal appearance and hygiene
Difficulty in adapting to stressful circumstances (including work or a work-like setting)
Inability to establish and maintain effective relationships
50% Mental Health VA Rating
At 50%, you have moderately severe symptoms with reduced reliability. You may be fine most days, but perhaps you're impacted a few weeks each month.
If you're repeating yourself often and talking around concepts, this is a common symptom of earning at least a 50% rating.
Examples of symptoms that meet the VA's criteria at 50% include:
Flattened affect (showing little or no emotion)
Your speech is impacted
You take a long time to make your point
You repeat yourself often
Experience panic attacks more than once each week
Difficulty in understanding complex commands
Your short-term and long-term memory are both affected (for example, you forget to complete tasks)
Impaired judgment
Difficulty thinking about abstract concepts
Motivation and mood are altered
Difficulty in establishing and maintaining relationships at work and in your personal life
30% Mental Health VA Rating
To qualify for a VA mental health rating at 30%, you must have fairly mild symptoms.
Most days, you function socially with normal self-care and conversation. Still, sometimes you can't accomplish things for work or during your social life.
Examples of symptoms that meet the VA's criteria at 30% include:
Depressed mood
Anxiety
Suspiciousness
Experience panic attacks weekly or less often
Chronic difficulty sleeping
Mild memory loss (such as forgetting names, directions, or recent events)
10% Mental Health VA Rating
At 10%, you have very mild symptoms.
If your symptoms aren't very severe and don't impact your life daily, you'll likely be granted a 10% VA rating. The VA defines symptoms at the 10% level as mild or transient.
You'll be rated at this level if you can take daily medication to manage your symptoms. You may also be rated at 10% if your work efficiency and ability to accomplish tasks are only significantly impacted when you're under large amounts of stress.
0% Mental Health VA Rating
If you have a diagnosis of a mental health rating, but you don't have symptoms severe enough to interfere with your daily life or require medication, you'll be granted a 0% mental health VA rating.
If the VA grants you VA disability for mental health with a 0% rating, we understand this can be frustrating as there is no monthly compensation. However, there is good news with a 0% rating. At the very minimum, the VA has acknowledged that your mental health condition is related to your service. This is a big deal, as it will be a much easier process to increase your rating in the future if your symptoms worsen.
On top of that, benefits are still available with a 0% VA rating, including medical care for your service-connected mental health condition. The mental health care you receive through the VA can be beneficial, and we encourage you to take full advantage of these services.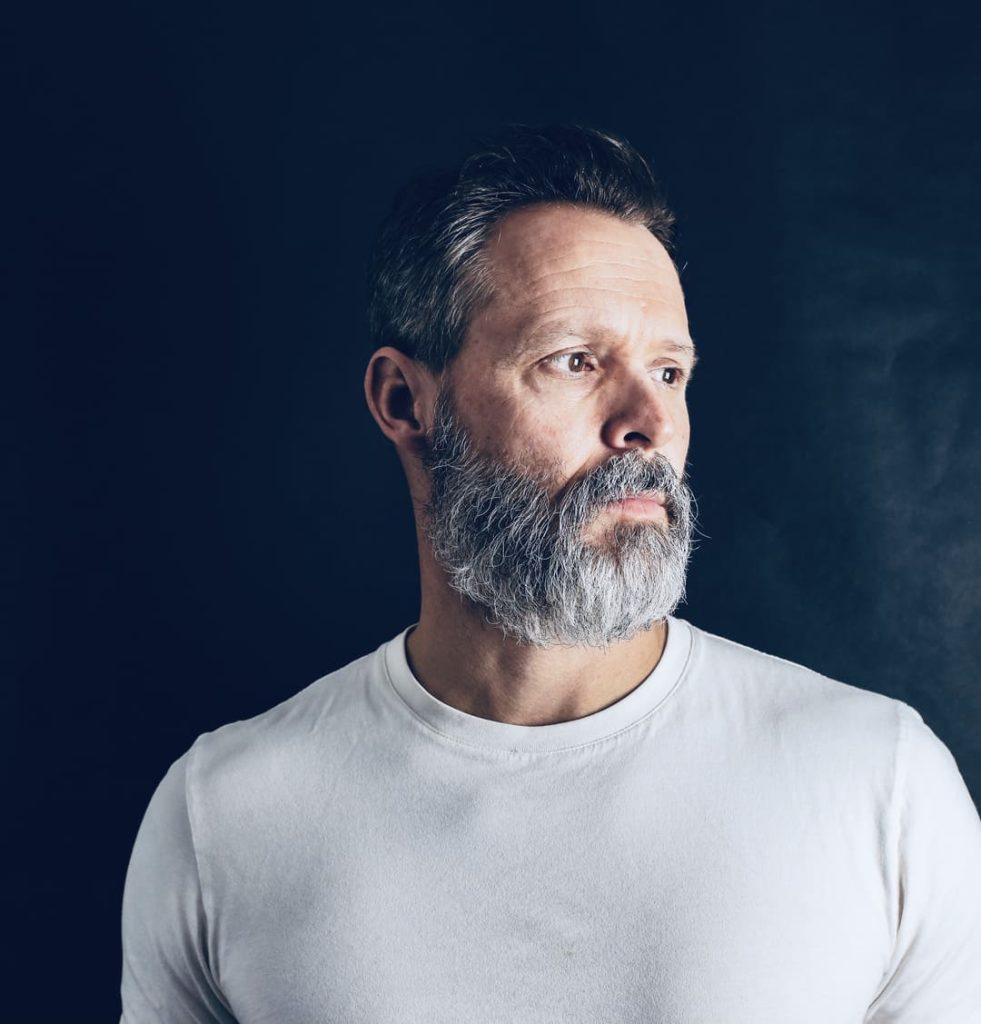 6. You can only earn one mental health VA rating
Unfortunately, veterans often suffer from more than one mental health disorder. For example, a veteran might be battling both PTSD and depression at the same time.
The VA will not award separate ratings for each mental health diagnosis. Instead, the VA will give the veteran the higher rating based on which symptoms impact a veteran's life more severely. So, if a veteran has a 50% rating for PTSD and a 30% rating for depression, the VA will award the veteran a 50% mental health rating.
7. Secondary service-connected mental health conditions are common
If you have other service-connected conditions and they lead to your mental health condition, you could also be eligible for a mental health VA rating. One common example is if you're dealing with tinnitus, which leads to depression. Constant tinnitus can make it difficult to accomplish routine tasks every day.
If you have any questions about mental health VA ratings or how to win your VA disability claim, don't hesitate to contact us. We're here to help in any way we can. This rating can provide you with much-needed benefits and resources from the VA.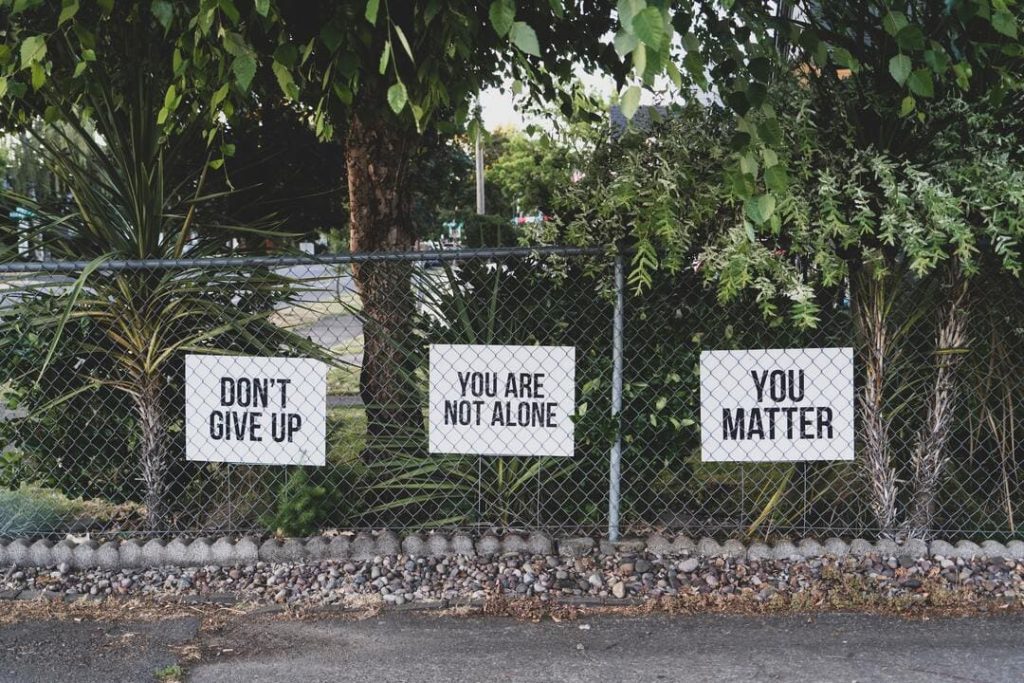 NEED MORE ASSISTANCE?
Most veterans are underrated for their disabilities and therefore not getting the compensation they're due. At VA Claims Insider, we help you understand and take control of the claims process, so you can get the rating and compensation you're owed by law. Our process takes the guesswork out of filing a VA disability claim and supports you every step of the way in building a fully-developed claim (FDC)—so you can increase your rating FAST!
If you've filed your VA disability claim and have been denied or have received a low rating—or you're unsure how to get started—reach out to us! Take advantage of a FREE VA Claim Discovery Call. Learn what you've been missing—so you can FINALLY get the disability rating and compensation YOU DESERVE!
Brian Reese
Brian Reese is one of the top VA disability benefits experts in the world and bestselling author of You Deserve It: The Definitive Guide to Getting the Veteran Benefits You've Earned (Second Edition).
Brian's frustration with the VA claim process led him to create VA Claims Insider, which provides disabled veterans with tips, strategies, and lessons learned to win their VA disability compensation claim, faster, even if they've already filed, been denied, gave up, or don't know where to start.
As the founder of VA Claims Insider and CEO of Military Disability Made Easy, he has helped serve more than 10 million military members and veterans since 2013 through free online educational resources.
He is a former active duty Air Force officer with extensive experience leading hundreds of individuals and multi-functional teams in challenging international environments, including a combat tour to Afghanistan in 2011 supporting Operation ENDURING FREEDOM.
Brian is a Distinguished Graduate of Management from the United States Air Force Academy, Colorado Springs, CO, and he holds an MBA from Oklahoma State University's Spears School of Business, Stillwater, OK, where he was a National Honor Scholar (Top 1% of Graduate School class).