Addiction Among Veterans and Military Members
Millions of veterans have returned home from deployments over the two decades, only to find themselves struggling with addiction. Substance abuse is a serious problem among veterans and military members. The stigma against getting help for mental health and reliance on opioids has led to one in ten veterans struggling with substance abuse disorder.
In this article, we discuss how to make sure you build a claim the right way to help you earn a VA disability rating for substance abuse. We also discuss what treatment options are available for veterans who struggle with substance abuse.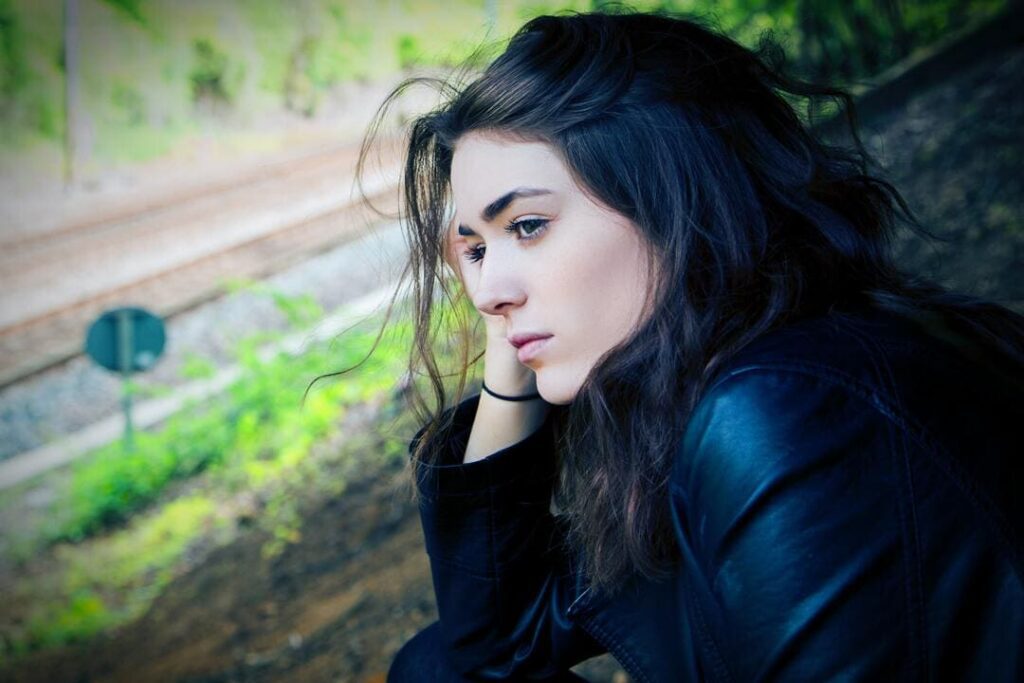 ---
What is substance abuse disorder?
Substance abuse disorder is a medical condition in which individuals have trouble controlling their use of alcohol, drugs, and other substances, including opioids. The disorder is a chronic, relapsing condition that can cause severe problems in all areas of life: physical, mental, and social.
Veterans can abuse many different types of substances, most of which are either alcohol or drugs. There are two types of substance abuse of drugs: illicit drugs and prescription drugs. Illicit drugs include heroin, cocaine, meth, and other drugs that aren't legal.
While illicit drug abuse is a problem in the community, it's much more common for veterans to develop substance abuse of prescription drugs. This typically happens when one or more drugs are prescribed by a doctor but are used in a way that's not intended, such as taking more pills than prescribed or taking someone else's medication. The most commonly abused prescription opioids are hydrocodone, oxycodone, codeine, and tramadol.
---
How does substance abuse impact veterans?
If you're dealing with substance abuse, you're not alone. Nearly 1.1 million veterans are living with substance abuse disorder. 80% of these veterans have abused alcohol, and 25% have abused drugs. Over 70,000 veterans have recently been treated for abusing both pills and alcohol.
Substance abuse disorder can lead to many problems, both for veterans and those around them. It can cause health problems, financial problems, relationship difficulties, difficulty maintaining employment, and legal problems. In severe cases, it can lead to homelessness or death.
There are many reasons why veterans develop substance abuse issues. Some may turn to drugs or alcohol to self-medicate in order to cope with post-traumatic stress disorder (PTSD), depression, anxiety, or chronic pain. Others may develop an addiction after being prescribed pain medication for an injury. Whatever the cause, substance abuse is a serious problem that requires treatment.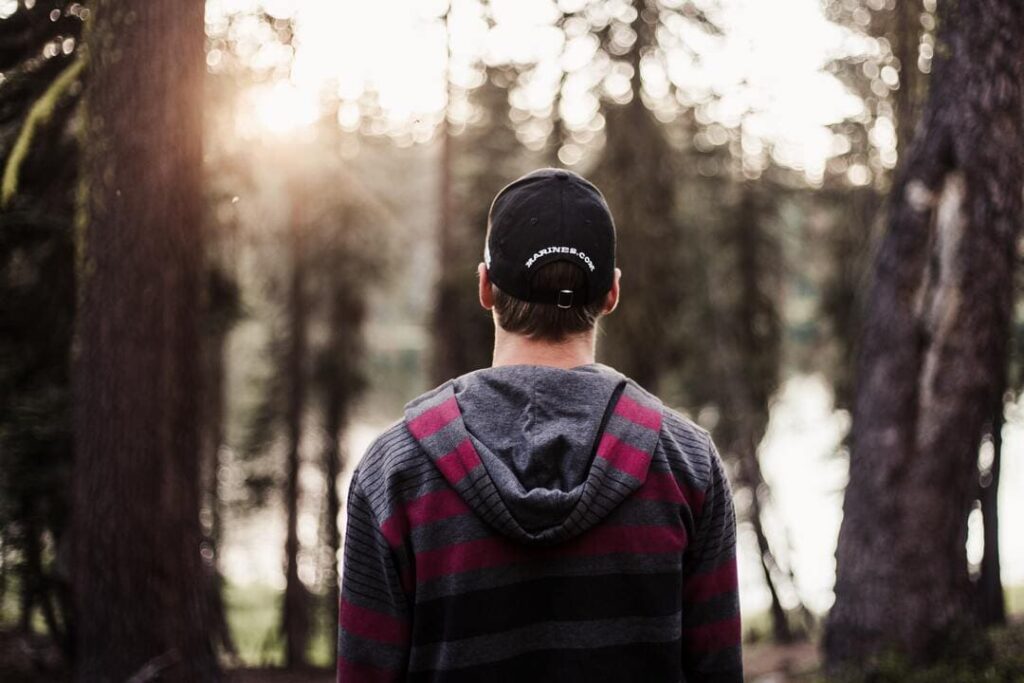 Symptoms of Substance Abuse Disorder
Some signs that someone might be struggling with substance abuse are if they:
Have an increased urge to drink or use drugs
Are unable to stop even though it's causing negative consequences
Have changed their relationships because of their drinking or drug use
Feel depressed or anxious about using substances
Feel sick when they try to stop
Develop tolerance, needing more and more of the substance to get the same effect
If you notice any of these signs in yourself or someone you know, it's important to get help.
---
Is substance abuse a VA disability?
The VA doesn't consider veteran substance abuse alone a disability. However, if you develop substance abuse as a result of dealing with a service-connected physical or mental health disability, you may be eligible for increased disability benefits.
You don't need a VA rating to get help for substance abuse. Even if you aren't given a VA disability rating for substance abuse, help is available to you. We've listed all the resources available to veterans at the end of this article.
Service-Connection and Substance Abuse
Just because you're dealing with substance abuse doesn't mean you'll automatically be granted a service-connected VA rating.
Typically, veterans dealing with substance abuse will either be rated using a secondary service connection or an aggravated service connection.
There are five types of service connection:
Direct service connection: When there's clear evidence that your injury was caused by something that happened during your military service (such as being exposed to toxic chemicals or being in a combat zone)
Secondary service connection: A service-connected injury causes a new disability
Presumptive service connection: Certain disabilities that are presumed to be service-connected for certain groups of veterans (such as Agent Orange exposure)
Aggravated service connection: An injury that happened before service has gotten worse as a result of your service
Injuries caused by VA health care
First, it's essential to understand that the VA will not rate your substance abuse disorder as a direct service-connected disability. This means you can't claim substance abuse alone as a disability. You must prove that your substance abuse was caused by or contributed to by your service.
While substance abuse is not a disability that can be directly rated, it can worsen the symptoms you're experiencing in a different disability or impair you from working and being social. Let's look at some of those secondary conditions.
---
Substance Abuse Disorder Secondary to Other Conditions
In most cases, your substance abuse will be treated as a coping mechanism for a service-connected issue. You may be awarded a secondary service connection in this case. Some of these conditions that could be rated secondary for a VA disability rating for substance abuse include:
Substance Abuse and Mental Health
Substance abuse disorder is a common symptom of mental illness. Veterans dealing with mental illness are much more likely to abuse substances than other veterans. Of the 3.1 million veterans dealing with a mental illness in 2019, over 481,000 also dealt with a substance abuse disorder. That's over 15%!
Drinking is often more socially acceptable than seeking mental health treatment. The Substance Abuse and Mental Health Services Administration (SAMHSA) estimates that nearly half of all veterans don't seek treatment for mental health conditions. This leads many veterans down a path of substance abuse.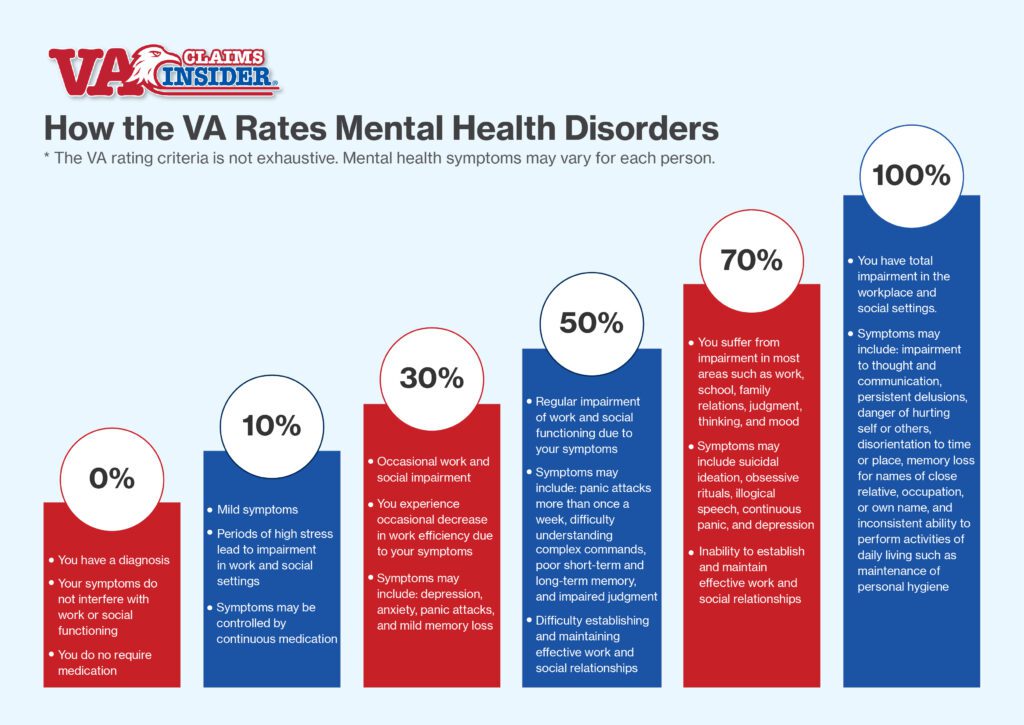 What type of substance abuse qualifies for a VA rating?
The VA will rate any substance abuse caused or contributed to by your military service. This includes alcohol, drugs, and tobacco. However, the VA will only give a rating if the substance abuse is symptomatic.
---
How to File for a VA Disability Rating for Substance Abuse
When filing for VA disability rating for substance abuse you must show that your substance abuse disorder either worsens your symptoms for another service-connected disability or has led to a different secondary disability.
To file for substance abuse, you must have the following:
Diagnosis for a primary service-connected condition
Diagnosis for substance abuse disorder
Medical nexus linking the substance abuse disorder as a secondary condition to the primary service-connected condition
Your substance abuse is not considered willful misconduct
To receive VA benefits for substance abuse, you must first be diagnosed with a substance abuse disorder by a doctor. Medical evidence is key. Once you've been diagnosed, you will be eligible for various VA benefits and services, including treatment, counseling, and medication.
As part of the medical nexus, you must also show that your substance abuse disorder began after your primary service-connected disability.
The VA won't award a secondary substance abuse rating for "willful misconduct." Willful misconduct is abuse that's "intentional and deliberate" and goes against VA policy.
What meets the VA's definition of willful misconduct?
This term means that, as a veteran, you knew you were doing something wrong without caring about the consequences.
Drinking or using drugs alone isn't enough to be considered willful misconduct. You must be abusing these substances (using them for an extended period or in ways not prescribed).
The VA must have evidence to determine that substance abuse is "willful misconduct." If you're abusing drugs or alcohol and there's no underlying cause, the VA has to prove this fact. However, if you're self-medicating to address a service-connected issue, your substance abuse isn't willful misconduct.
Filing for Alcohol Abuse
Many veterans drink. Drinking alone doesn't necessarily mean there's alcohol abuse. However, often veterans' drinking habits can change over time. Here are some items to document to show that you've developed alcohol abuse:
You drink more frequently than you used to
You drink stronger types of alcohol (liquor instead of beer, etc.)
You drink larger amounts than you used to
Rarely are these facts in your military records, even if you developed a drinking problem during service. You can use testimony from your friends and family (buddy letters) to show that you developed a problem over time as a result of your service.
Filing for Opioid Abuse
In response to the staggering number of veterans suffering from opioid addiction, fewer providers prescribe as many opioids as they once did.
The most important aspect of an opioid VA disability rating for substance abuse is to document the impact of the abuse on your life. If you're abusing prescription opioids, there's likely already a primary service-connected disability you're taking the opioids for.
Document as much as possible the impacts on your life, including relationships, financial issues, legal issues, or your ability to work. A medical nexus is also critical to link these issues to your opioid abuse and primary service-connected issue.
Filing for Substance Abuse Secondary to Mental Health
It's important to link clearly how your substance abuse and mental health relate to each other. More importantly, you must show that the substance abuse developed as a result of the mental health condition and not the other way around. The quality of your nexus letter is critical in proving this point.
When it comes to the VA, it's essential to have documentation that shows that your substance abuse is a symptom of another underlying condition.
If your doctor has diagnosed you with both a mental health disorder and substance abuse disorder, make sure they clearly state in your medical history which issue came first. It's important to be working with a provider who understands that substance abuse and mental health often go hand in hand, with substance abuse as a coping mechanism.
Not all providers understand the complex link between substance abuse and mental health. If yours doesn't, find another provider who does.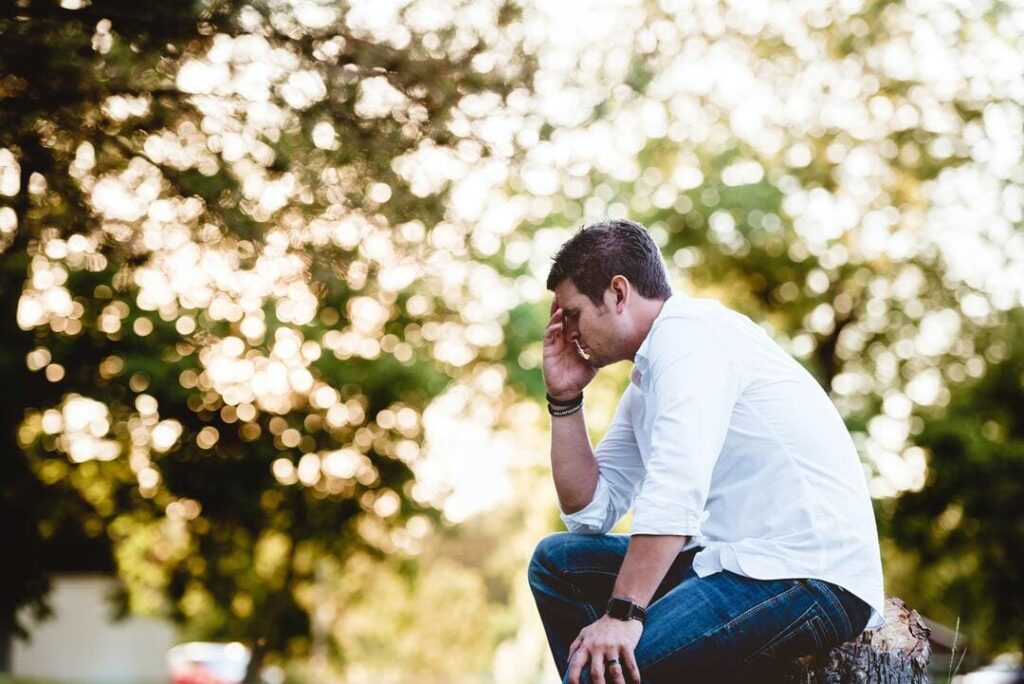 ---
What are the VA disability ratings for substance abuse?
The VA most commonly rates substance abuse disorder as a secondary service-connected disability.
The VA disability rating for substance abuse depends on how your symptoms impact your life and vary significantly from veteran to veteran depending on the substance.
For instance, veterans struggling with alcohol could be granted a secondary service-connected rating for cirrhosis of the liver for their alcohol use if the alcohol abuse arose as a result of a mental disorder (like PTSD). Alcohol links the primary service-connected disability and the secondary service-connected disability. In this case, PTSD and cirrhosis.
Substance abuse can impact the mental capacity of a veteran to the point where he or she can't work. In this case, the veteran may be eligible for Total Disability Individual Unemployability (TDIU), compensating the veteran at the 100% disability benefit level.
Veteran Substance Abuse Treatment Options
The good news is that if you're a veteran struggling with substance abuse (or know a veteran who is), there are excellent resources available to help you get the care and treatment you need. The VA provides several different treatment options for veterans, including:
Short-term outpatient counseling
Intensive outpatient treatment
Marriage and family counseling
Self-help groups
Residential or live-in care
Continuing care and relapse prevention (making sure you don't slip back into the same substance use problems)
Special programs for Veterans with specific concerns (including homeless Veterans)
The programs help veterans dealing with all types of substance abuse, ranging from unhealthy alcohol use to life-threatening addiction.
Note: You must apply for VA healthcare to access these programs.
You can use this tool to find a substance abuse disorder treatment program near you.
Will the VA pay for substance abuse treatment/rehab?
Substance abuse disorder care is often free or very affordable if you qualify for VA healthcare. The cost depends on your VA health care priority group. If your disability rating is at least 10%, your outpatient care visits will be free.
How to Get Help Now
If you're concerned that you or someone you care about is at risk of overdose, contact a professional right away. The following resources provide free, confidential help 24/7, 365 days a year.
Veterans Crisis Line – Connect with caring, qualified VA responders for confidential help. Veterans and their loved ones can call 1-800-273-8255 and Press 1.
National Call Center for Homeless Veterans – VA's national hotline supports homeless veterans and those at risk of becoming homeless. You'll get information about homeless programs, health care, and help with substance abuse. Call 877-424-3838.
SAMHSA National Helpline – The Substance Abuse and Mental Health Services Administration can help you with a referral to a local treatment facility, support group, or other community organization. Call 1-800-662-4357.
---
Can I lose my disability rating for substance abuse?
You must not have a dishonorable discharge to be eligible for a VA rating.
Reasons you could lose your VA rating include:
Committing fraud
If you're incarcerated or become a fugitive
The VA proves willful misconduct on your part
If you're receiving VA disability benefits for a service-connected condition, your benefits can't be taken away because of substance abuse. However, if you're convicted of a felony related to your substance abuse, your benefits may be suspended.
If the VA proves willful misconduct on your part, you won't be eligible for any illnesses or injuries you are dealing with due to your substance abuse. You won't lose your primary service-connected rating (PTSD, for example), but you may lose the increase you received associated with the PTSD rating.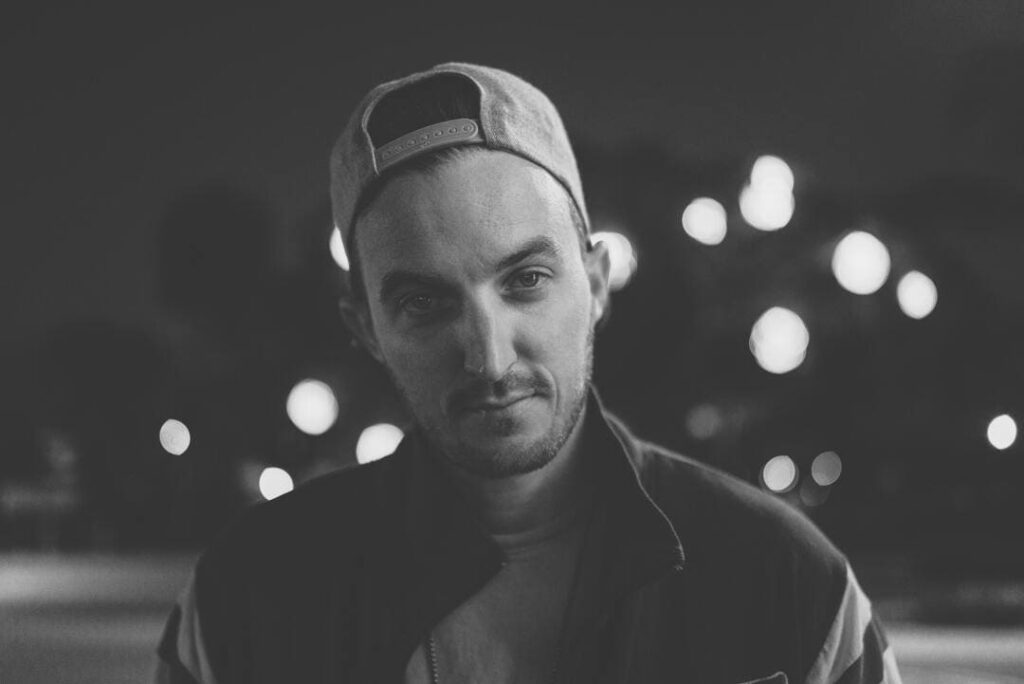 ---
How to Talk to a Veteran with Substance Abuse Issues
If you're worried about a friend or loved one struggling with substance abuse, it can be tough to know how to help. Here are a few tips:
Listen without judgment
Offer support and encouragement
Help connect them with resources like the VA
Be patient and understanding
If you know a veteran who may be struggling with substance abuse, reach out and offer your support. With the right help, veterans can overcome this difficult challenge.
---
NEED MORE ASSISTANCE?
Most veterans are underrated for their disabilities and therefore not getting the compensation they're due. At VA Claims Insider, we help you understand and take control of the claims process, so you can get the rating and compensation you're owed by law.
Our process takes the guesswork out of filing a VA disability claim and supports you every step of the way in building a fully-developed claim (FDC)—so you can increase your rating fast!
If you've filed your VA disability claim and have been denied or have received a low rating—or you're unsure how to get started—reach out to us! Take advantage of a FREE VA Claim Discovery Call. Learn what you've been missing—so you can FINALLY get the disability rating and compensation you deserve!
We've supported more than 15,000 veterans to win their claims and increase their ratings. NOW IT'S YOUR TURN.
---
About the Author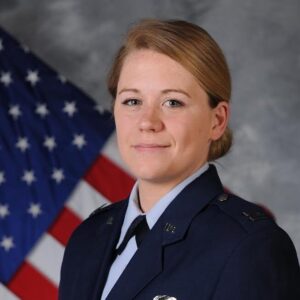 Trisha Penrod
Trisha Penrod is a former active-duty Air Force officer. As an Intelligence Officer, she led teams of analysts to apply advanced analytic skills to identify, assess, and report potential threats to U.S. forces.
Trisha attended the U.S. Air Force Academy and holds an MBA from Webster University. After receiving an honorable discharge in 2018, Trisha worked as a growth marketer and utilizes her analytic skills to help others accomplish their business goals.