This is a major topic and one I encounter on an almost daily basis. The sad truth of the matter is that the lifestyle of our active duty military leads to a staggering amount of psychological damage that all too often goes misdiagnosed or undiagnosed. All the evidence is there; divorce, alcoholism, homelessness, and suicide are all disproportionately higher in the Veteran community. Yet so many Vets end up denied or VERY underrated for their mental health claims.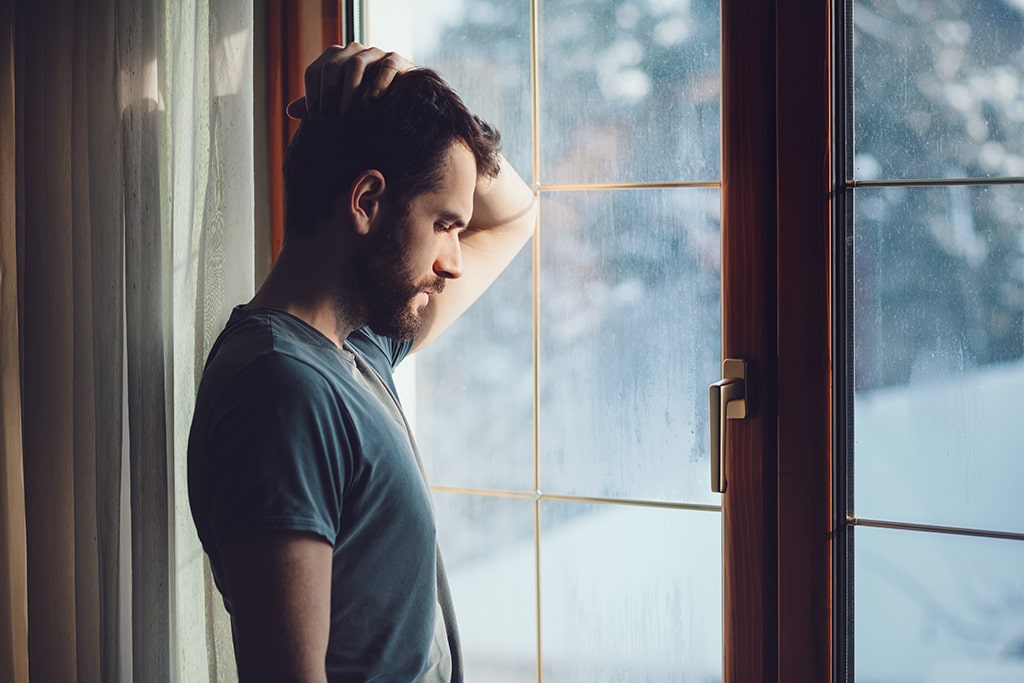 The Why Behind Mental Health Claims
A lot of this is due to the stigma around seeking mental health support. The "Soldier" inside mentality prevents so many Vets from going and getting the help they need while they're on active duty. But it's not just that. It's also the fact that, more often than not, it can take years for the symptoms to become pronounced enough to become an issue. Let's be honest, the military culture is all too often a drinking culture, and many, many Vets hide from their inner turmoil by self-medicating through drinking–until they can't.
More often than not, most Vets don't even start seeking any sort of support until years after they've left the military. The sad truth is that most Vets don't start seeking any help until all other options have stopped working. Then, when they finally do reach out for help, the first thing they run up against is a compensation and pension exam at the VA where they feel like they're being put on trial and many times that's enough for them to want a change or just give up out of frustration.
I can't tell you the number of combat Vets I've personally spoken with who have been denied their PTSD claim or ended up way underrated. This is something I take issue with. No Vet should feel like they're being put on trial just to get the help they deserve.
Applying for PTSD mental health claims
So let's get clear on why most mental health claims end up either denied or underrated. The first is easy to clarify. The reason most mental health claims get denied is because there is no diagnosis. Just like with migraine headaches, or a lumbar strain, PTSD, or Chronic Pain (Somatic Symptom Disorder) has to have a diagnosis, and that has to come from a board-certified psychologist. Not only do mental health claims require a diagnosis, but it also requires a Nexus letter linking it to the Veteran's military service. With those two things in place, there is no reason a Vet should up with their mental health claims denied.
Now to the second point. This confuses a lot of Vets. Why so many Vets end up underrated for their mental health claims is that most Vets focus on the severity of the events that happened to them and think that the VA will use the severity of the incident that caused their PTSD as the basis for their rating. But that is simply not how the VA determines its ratings.
This is KEY to understand on any mental health claims! It is not the severity of the incident that caused the PTSD, (somatic symptom disorder, etc.) that the VA will evaluate–it is the severity of the symptoms.
I have many Vets I have personally worked with who survived IED explosions, being shot, helicopter crashes in Vietnam, etc.… and only ended up with a 10% PTSD rating before working with us. The first conclusion people jump to is that the VA just screws Vets over, or just doesn't care. However, very often, upon closer examination, what you'll find is that the Vet didn't properly communicate the severity of their symptoms. Instead, because of the severity of the event, they assumed they would just get a fair rating. And unfortunately, that's not how it works.
Your symptoms
Please understand this; it is not the severity of the event that causes the trauma that merits the rating–it is the severity of the symptoms. And for this, most Vets are simply not able to clearly articulate this. But that is not a knock against them! Why should they be? It's not as if they have years of experience or education as a psychologist.
For the average Vet, PTSD is just their new normal. No one just wakes up one day and says, yes, I have PTSD, and these are clearly the symptoms of it. Other than anger and depression what do most Vets actually know about PTSD? PTSD is so, so much more involved and nuanced than angry outbursts or major depression. It is a complex issue that needs and deserves an in-depth analysis by a professional.
Not only that, but no one is truly capable of self-diagnosing. And this is where it becomes so crucial to get an evaluation from a psychologist who understands mental health claims and can help articulate not only what rate a Veteran should get, but why.
The Reason
In short, why most mental health claims end up denied or underrated is simply lack of clear and convincing medical evidence. In order to get that you must get the support of a board-certified psychologist who not only understands mental health as it pertains to Veterans but is qualified and capable of providing a thorough evaluation of the symptoms, the severity of the symptoms and a clear rationale that explains why the Vet should be rated for the appropriate rating.
Are you STUCK, FRUSTRATED and UNDERRATED?
You are not alone! We are Veterans helping Veterans!
Become an Elite Member and work with our Veteran Coaches to get the rating you deserve! 
---
About the Author
About VA Claims Insider
VA Claims insider is an education-based coaching/consulting company. We're here for disabled veterans exploring eligibility for increased VA disability benefits and who wish to learn more about that process. We also connect veterans with independent medical professionals in our referral network for medical examinations, disability evaluations, and credible independent medical opinions and nexus statements (medical nexus letters) for a wide range of disability conditions.