As we get to know our veterans' stories, as they open up to us about their military experience, we always ask that question. "Have you considered the possibility to apply for PTSD claim or other mental health claim?" None of us here at VA Claims Insider will dispute the simple fact that there is a stigma associated with both PTSD and mental health today in America. Thankfully, the negative connotations typically associated with mental health issues stem more from a lack of knowledge than fact.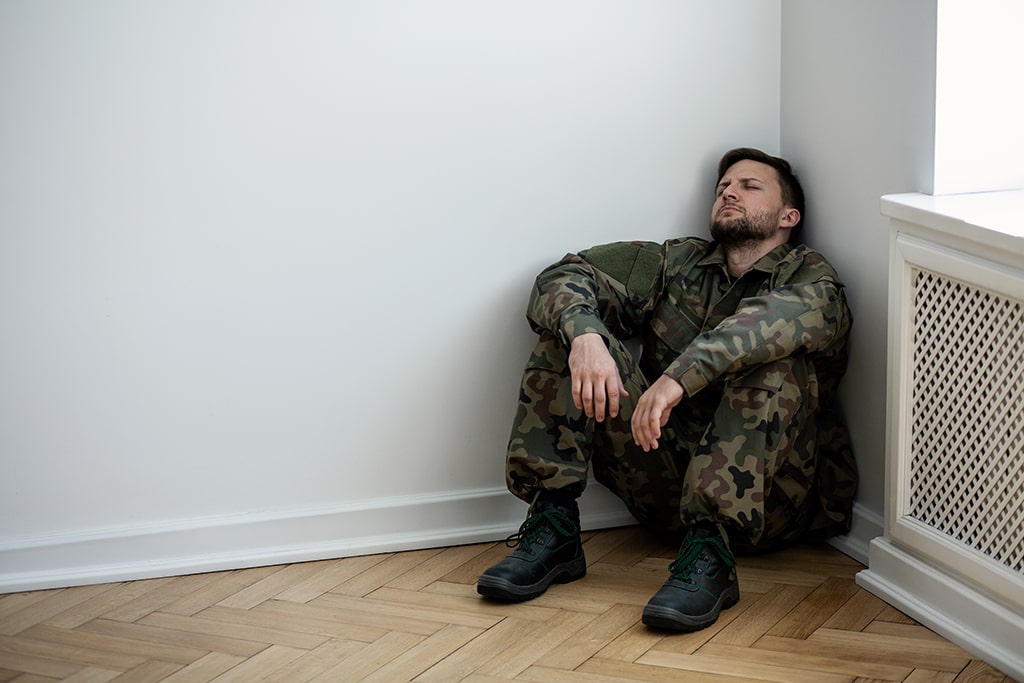 How to apply for PTSD claim?
We should start by discussing what is PTSD. First what it is not, is only combat related. According to the American Psychiatric Association, Post Traumatic Stress Disorder is simply "a psychiatric disorder that can occur in people who have experienced or witnessed a traumatic event such as a natural disaster, a serious accident, a terrorist act, war/combat, rape, or other violent personal assault."
In simple terms, PTSD can develop when someone experiences an event in their life that has a permanent negative impact. For example, you were in a car accident and ever since that accident, you are terrified to drive. It really is that simple. Now just because you witnessed a traumatic event, does not mean that you will automatically have PTSD. The other side of the mental health coin is resiliency. That is our ability to cope and deal with events we witness and or are a part of.
There are many misconceptions about PTSD that you can get clarification about here.
What is a Mental health claim
Let's put PTSD aside for the moment and talk about mental health. We are fully aware that if we break a leg, we need to have the bone set and a cast put on. Or if we develop an infection, we need antibiotics to treat it. Our minds are powerful and are also subject to having issues that need to be addressed as well. Issues like depression or anxiety for example. Did you know that research has proven that chronic pain can cause depression?
According to a paper published by Harvard Medical School, "the nervous system interacts with other parts of our bodies and pain shares some of the biological mechanisms with anxiety and depression" (Robb-Nicholson). Many of our veterans, after a career of running, physical training, overseas deployments and less than ideal work conditions have some form of chronic pain. Many of our clients spent most of their adult lives, "powering through" pain. That physical pain will have a psychological impact on our daily lives.
What's the difference between a Mental Health and PTSD claim?
Should you file for PTSD or Mental Health? In one word, yes. First, as a client with VA Claims Insider, you are not alone. Secondly, if you were to candidly ask your spouse, family or close friends if you seem different from your time in service their answer would likely be yes. Being diagnosed with PTSD, depression or anxiety will not affect your daily life. It will not affect your job. Your medical records are considered protected information under the Health Insurance Portability and Accountability Act (HIPPA). Your employer has no right to know, your friends have no right to know and you never have to share it with anyone you do not want to.
Consider speaking with one of our Veterans Coaches. We can relate to many of your questions and your concerns. Being diagnosed is not a sign of weakness, but a step in the right direction to ensure you get not only the help you deserve but also the compensation you and your family need. Reach out to us today, let us support you in your journey!
Are you STUCK, FRUSTRATED and UNDERRATED?
You are not alone! We are Veterans helping Veterans!
Become an Elite Member and work with our Veteran Coaches to get the rating you deserve! 
---
About the Author
About VA Claims Insider
VA Claims Insider is an education-based coaching/consulting company. We're here for disabled veterans exploring eligibility for increased VA disability benefits and who wish to learn more about that process. We also connect veterans with independent medical professionals in our referral network for medical examinations, disability evaluations, and credible independent medical opinions and nexus statements (medical nexus letters) for a wide range of disability conditions.