HEY VETERANS! We've got some important news about the PACT Act—the game-changing bill for those exposed to toxic substances during military service.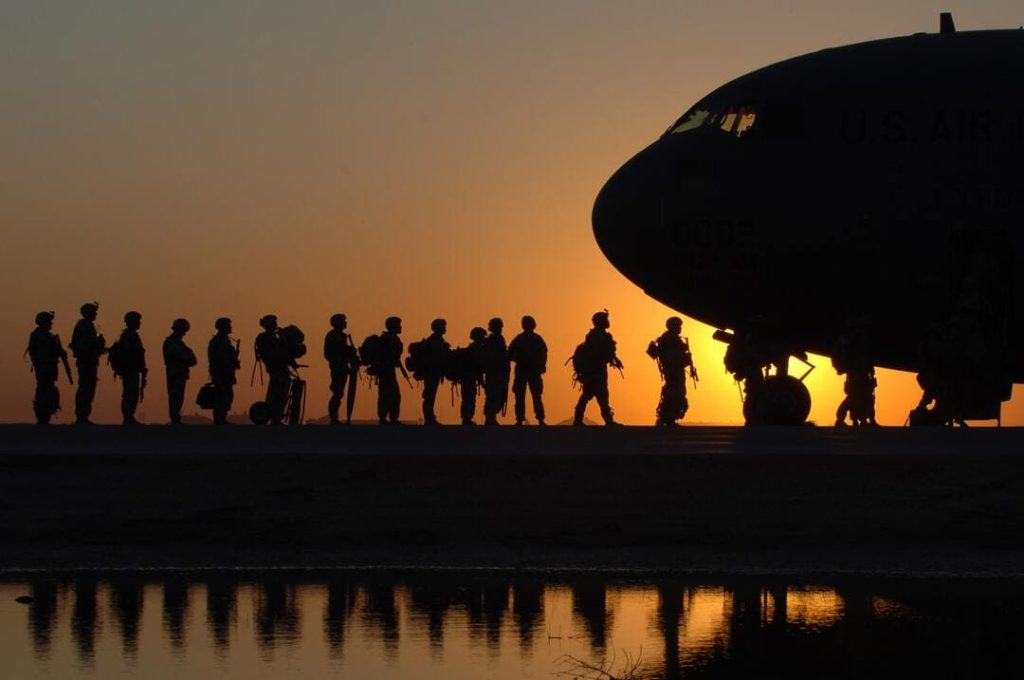 The PACT Act, short for "Sergeant First Class Heath Robinson Honoring our Promise to Address Comprehensive Toxics Act of 2022," is a bill designed to help you and other veterans exposed to toxic substances during military service.
The bill addresses all of the following related to toxic exposure:
Healthcare and treatment
The VA presumes certain conditions were caused by toxic exposure
Required screening for veteran toxic exposure
VA research on exposure
Resources for veterans and VA staff
The law aims to make it easier for you to access VA medical care, including mental health services and counseling. It expands healthcare and presumption of toxic exposure for certain veterans, adds new conditions to the list of service presumptions, and strengthens research on toxic exposure.
The PACT Act also helps veterans like you if you don't have sufficient evidence to win your VA claim, incorporates clinical questionnaires in initial screenings, and establishes outreach and education programs to better inform you and VA personnel about toxic exposure-related benefits and support.
We know dealing with these complex topics can be challenging, so we're here to break it down for you. Let's dive into what the PACT Act is all about, and how it can benefit you as a veteran.
Expanded Health Care for Veterans
The PACT Act brings some much-needed changes to the health care available for veterans exposed to toxic substances during their service. First, let's break down exactly what toxic exposure looks like for veterans and how this law expands care.
What is toxic exposure?
Toxic exposure refers to contact with harmful substances that can lead to adverse health effects. Service members often face higher risks of exposure to toxic substances due to the nature of their military duties. The PACT Act addresses several different types of toxic exposures, including:
Toxic exposure risk activities: These activities involve exposure to hazardous substances during military service, such as handling or disposing of chemicals, working with contaminated equipment, or being stationed near areas where toxic materials were used or stored. The PACT Act aims to provide healthcare and support for veterans who participated in these activities and experienced health issues as a result.
Agent Orange exposure: Agent Orange is a toxic herbicide used by the U.S. military during the Vietnam War and in other locations for defoliation purposes. Exposure to Agent Orange has been linked to numerous health problems, including various cancers, respiratory issues, and birth defects. The PACT Act expands the presumption of service connection for Agent Orange exposure to include additional locations like Thailand, Cambodia, Laos, Guam, American Samoa, and Johnston Atoll.
Burn pits and airborne hazards: Burn pits were used by the U.S. military to dispose of waste materials in Iraq, Afghanistan, and other locations. Exposure to the smoke and fumes produced by burning waste in these pits has been linked to respiratory illnesses and cancers. The PACT Act adds 23 respiratory illnesses and cancers related to burn pit and airborne hazard exposure to the VA's list of service presumptions, making it easier for affected veterans to access healthcare and benefits. You can also check out our guide on the burn pit registry here.
Radiation exposure: Some veterans were exposed to ionizing radiation during their military service, such as those who participated in nuclear testing, cleanup activities in Enewetak Atoll, or nuclear response missions near Palomares, Spain, and Thule, Greenland. The PACT Act creates a presumption of exposure to radiation for these veterans, helping them access healthcare and support for radiation-related health issues.
Based on these exposures, the VA is offering veterans expanded access to medical care.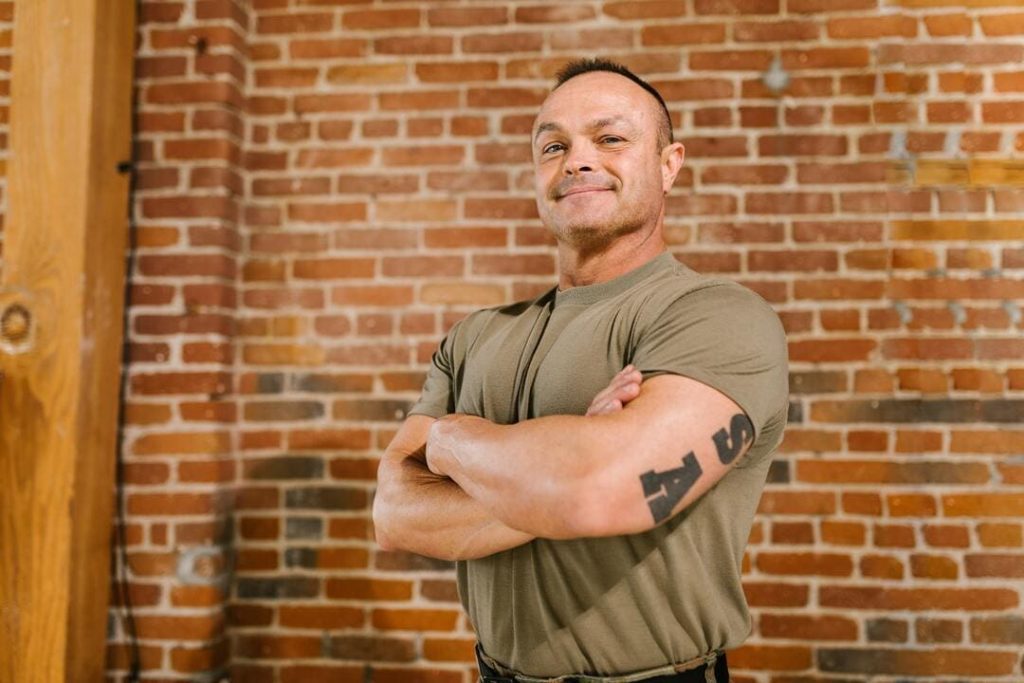 Who is Eligible for VA Medical Care?
The PACT Act expands the eligibility for VA medical care, including mental health services and counseling, to veterans who have either participated in a toxic exposure risk activity, served in specific locations on specified dates (listed below), or deployed in support of a specified contingency operation.
This means that more veterans who've been exposed to harmful substances during their service can now access the care they need.
Expanded Health Care for Toxic Exposed Veterans
Veterans who have been exposed to toxic substances during specific operations will now have access to expanded healthcare services, including:
Operation Enduring Freedom
Operation Freedom's Sentinel
Operation Iraqi Freedom
Operation New Dawn
Operation Inherent Resolve
Resolute Support Mission
In addition, all veterans enrolled in VA health care will be automatically screened for toxic exposure.
Extended Eligibility for Health Care for Certain Combat Veterans
The PACT Act also extends the period of eligibility for health care for veterans with combat service. Previously, these veterans had only 5 years to access health care, but now they'll have up to 10 years, with a one-year open enrollment period for those who missed their window. This gives you more time to get the care you need after service.
Presumptions of Toxic Exposure
The PACT Act is dedicated to helping veterans by expanding presumptions of toxic exposure for those who served in specific locations and dates or participated in certain activities.
Specific Locations and Dates
The PACT Act recognizes that Gulf War and Post-9/11 veterans who served in these locations may have been exposed to toxic substances:
On or after August 2, 1990

In Bahrain, Iraq, Kuwait, Oman, Qatar, Saudi Arabia, Somalia, United Arab Emirates

On or after September 11, 2001

In Afghanistan, Djibouti, Egypt, Jordan, Lebanon, Syria, Yemen, Uzbekistan
Any other country determined relevant by the Secretary
By including these locations and dates, more veterans can access the benefits they deserve.
Agent Orange Exposure
Agent Orange exposure is a significant concern for many veterans, and the PACT Act expands presumptions related to this toxic chemical. The following locations have been added as recognized areas for Agent Orange exposure:
Thailand
Cambodia
Laos
Guam
American Samoa
Johnston Atoll
Additionally, hypertension (high blood pressure) and monoclonal gammopathy of undetermined significance (a condition where an abnormal protein is found in your blood) are two conditions that have been added to the Agent Orange presumptive list.
This means that veterans who served in these areas are now eligible for benefits related to Agent Orange exposure.
Radiation Exposure
Veterans who participated in cleanup activities in Enewetak Atoll or took part in nuclear response activities near Palomares, Spain, and Thule, Greenland, are now presumed to have been exposed to radiation. This helps streamline the process for these veterans when seeking benefits related to their service.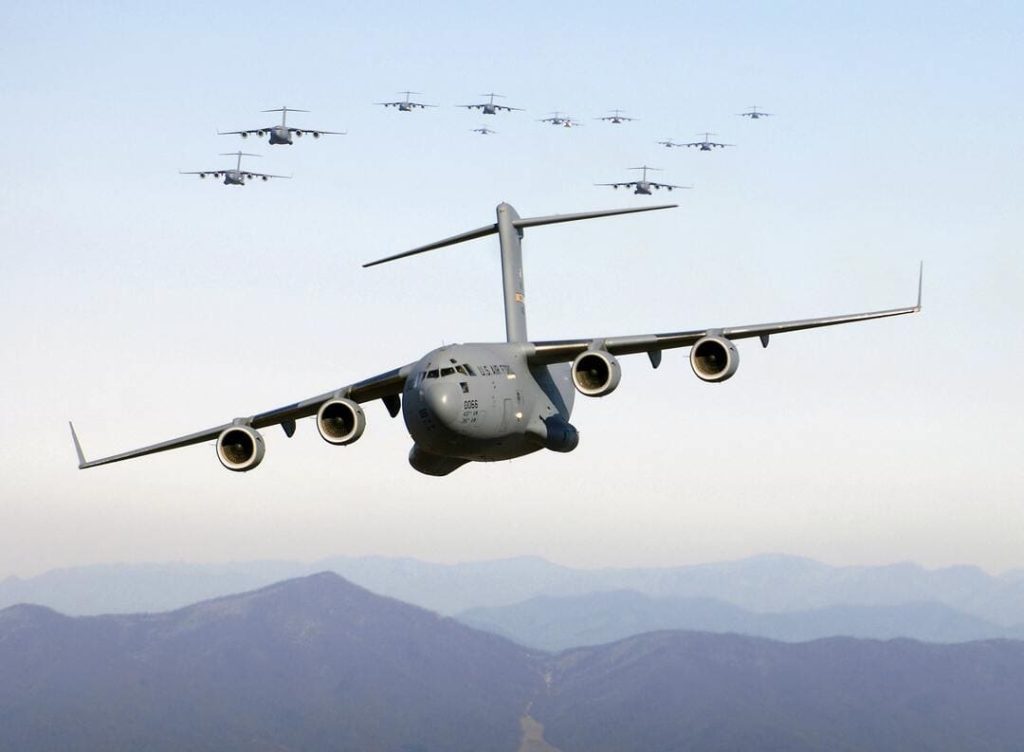 Assistance for Veterans with Insufficient Evidence
The PACT Act recognizes that some veterans might not have enough evidence to support their claims for disability compensation related to toxic exposure. To address this issue, the Act introduces additional assistance measures to help veterans gather the necessary information for their claims.
Medical Examinations for Disability and Toxic Exposure Risk Activity
One of the PACT Act benefits is that it provides veterans with a medical examination if they submit a disability compensation claim for a service-connected disability but lack sufficient evidence. This examination aims to establish the connection between the veteran's disability and the toxic exposure risk activity they participated in during their service.
Clinical Questionnaires in Initial Screenings
Another benefit of the VA PACT Act is the incorporation of clinical questionnaires into the initial screening process for veterans who seek care from a VA primary care provider. These questionnaires are designed to help determine potential toxic exposures experienced by the veteran during their service. By including this step in the initial screening process, the VA can better identify veterans who may be eligible for additional benefits and support related to toxic exposure.
Outreach and Education
The PACT Act of 2022 focuses on providing better support and information to veterans and VA personnel regarding toxic exposure benefits. This includes the establishment of outreach programs and additional training for VA staff.
Outreach Program for Veterans on Toxic Exposure Benefits
The VA PACT Act update includes the establishment of an outreach program specifically for veterans regarding toxic exposure-related benefits and support. This program is designed to help veterans understand their rights and the resources available to them, making it easier for them to access the assistance they need.
Education and Training for VA Personnel
The PACT Act also requires additional toxic exposure-related education and training for VA personnel. This training ensures that VA staff are better equipped to identify and assist veterans who may have been exposed to toxic substances during their service.
By investing in the knowledge and skills of VA personnel, the PACT Act aims to improve the overall quality of care and support provided to veterans affected by toxic exposure.
Improving the VA Workforce and Facilities for Veterans
As a veteran, you deserve accessible and quality healthcare, no matter where you live. The PACT Act of 2022 acknowledges this need by working to improve VA workforce and healthcare facilities in rural and highly rural areas.
This means better services and resources at community-based outpatient clinics, making getting the care you need closer to home easier. The VA also has additional funding to improve the training and education of VA staff, particularly in toxic exposure-related benefits and support.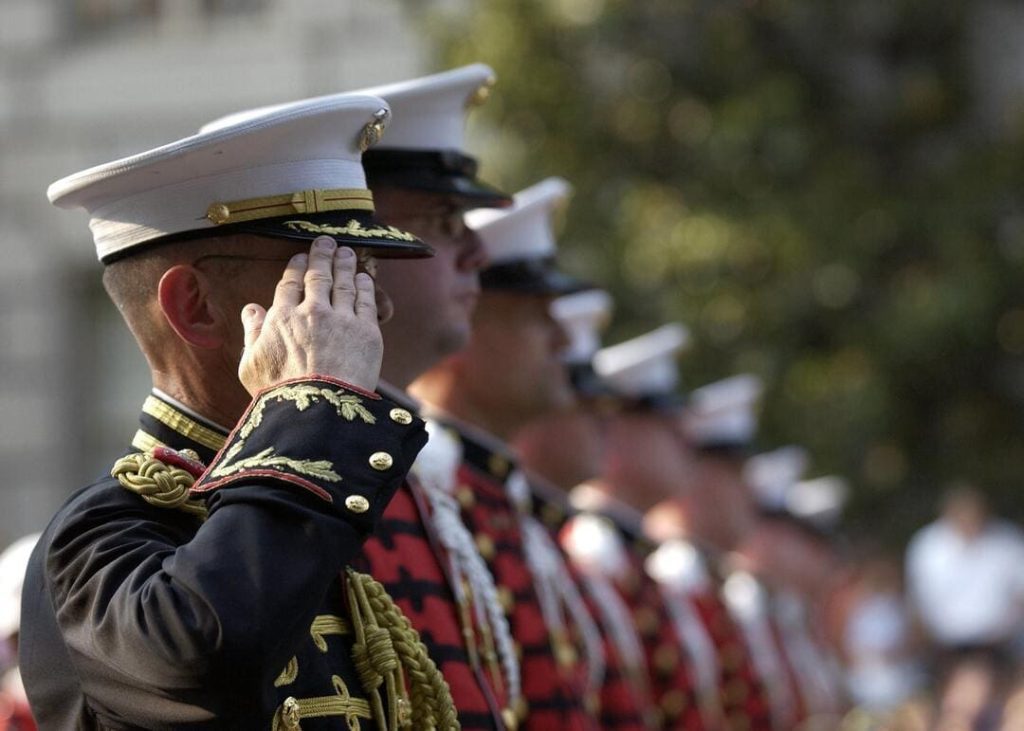 Take Action on a Previously Denied VA Claim
If you're a veteran who was previously denied for a condition that is now eligible under the PACT Act, it's important to take action and reapply for benefits. Here's a step-by-step guide on what you can do to ensure you receive the benefits you deserve:
1. Review the PACT Act Provisions
First, familiarize yourself with the new presumptions and provisions under the PACT Act, as detailed above. This will help you understand which conditions are now eligible and how they apply to your specific situation.
2. Gather Relevant Documentation
Collect any relevant medical records, service records, or other supporting documents that demonstrate your exposure to toxic substances and the development of your condition. This evidence will be crucial in supporting your supplemental claim.
3. File a Supplemental Claim
Submit a supplemental claim to the VA, requesting a review of your previously denied claim based on the new presumptions under the PACT Act. Make sure to include all relevant documentation and evidence to strengthen your case.
If a claim was not continually pursued, and a supplemental claim is filed for anything in this new law, the effective date will be the date the supplemental claim was filed.
If a claim was previously denied, you should submit a supplemental claim if any new presumptions were granted in this bill that apply to you.
The VA is reaching out to veterans who they think may qualify for benefits when their claims were previously denied, but you don't have to wait. You can file a supplemental claim without notification from the VA.
For more information on how to file a supplemental claim and the required forms, please refer to our article on how to file a winning supplemental claim.
Stay Informed and Seek Help with Pact Act Updates
Keep yourself updated on any changes or updates to the PACT Act and the VA's procedures. It's also a good idea to seek assistance from our expert coaches at VA Claims Insider, who can guide you through the process and ensure your claim is handled correctly.
By following these steps and being proactive, you can increase your chances of receiving the benefits you deserve under the PACT Act. Stay informed, be prepared, and don't hesitate to seek help when needed.

Added Resource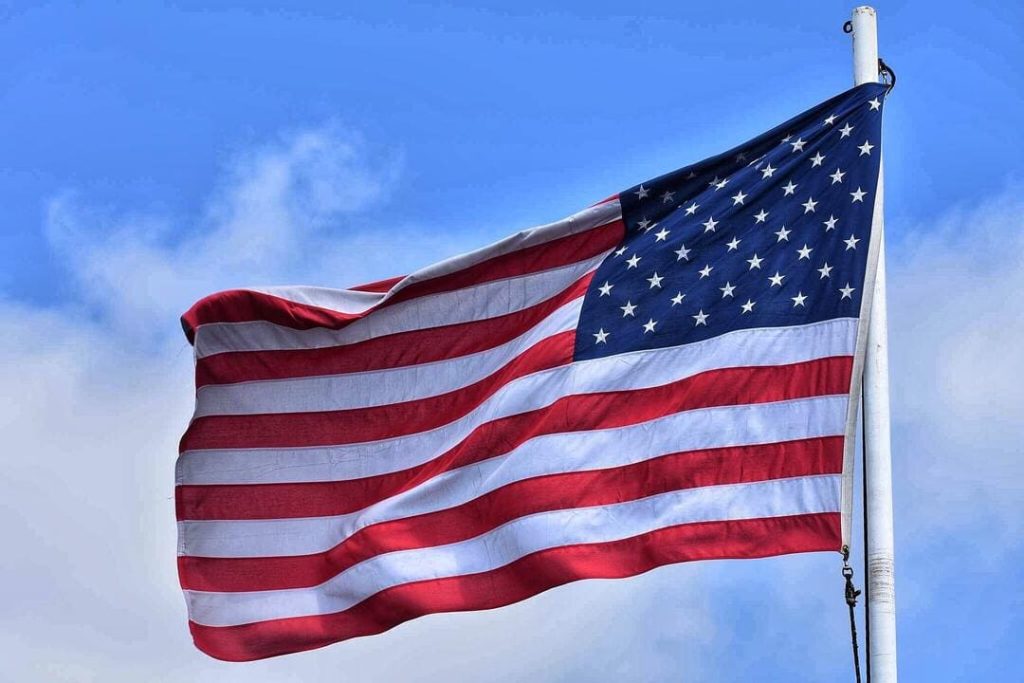 NEED MORE ASSISTANCE?
Most veterans are underrated for their disabilities and, therefore, not getting their due compensation. At VA Claims Insider, we help you understand and take control of the claims process, so you can get the rating and compensation you're owed by law.
Our process takes the guesswork out of filing a VA disability claim and supports you every step of the way in building a fully-developed claim (FDC)—so you can increase your rating FAST! If you've filed your VA disability claim and have been denied or have received a low rating—or you're unsure how to get started—reach out to us! Take advantage of a FREE VA Claim Discovery Call. Learn what you've been missing—so you can FINALLY get the disability rating and compensation YOU DESERVE!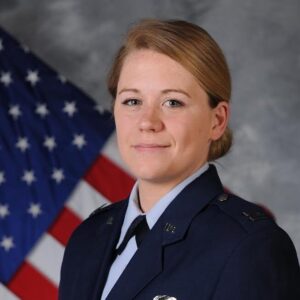 Trisha Penrod
Trisha Penrod is a former active-duty Air Force officer. As an Intelligence Officer, she led teams of analysts to apply advanced analytic skills to identify, assess, and report potential threats to U.S. forces.
Trisha attended the U.S. Air Force Academy and holds an MBA from Webster University. After receiving an honorable discharge in 2018, Trisha worked as a growth marketer and utilizes her analytic skills to help others accomplish their business goals.