In recent years, the Veterans Administration has acknowledged the link between Agent Orange exposure and certain health conditions and has provided benefits to those who were exposed. This guide will explain how this may impact you, as well as provide a comprehensive list of Agent Orange exposure locations.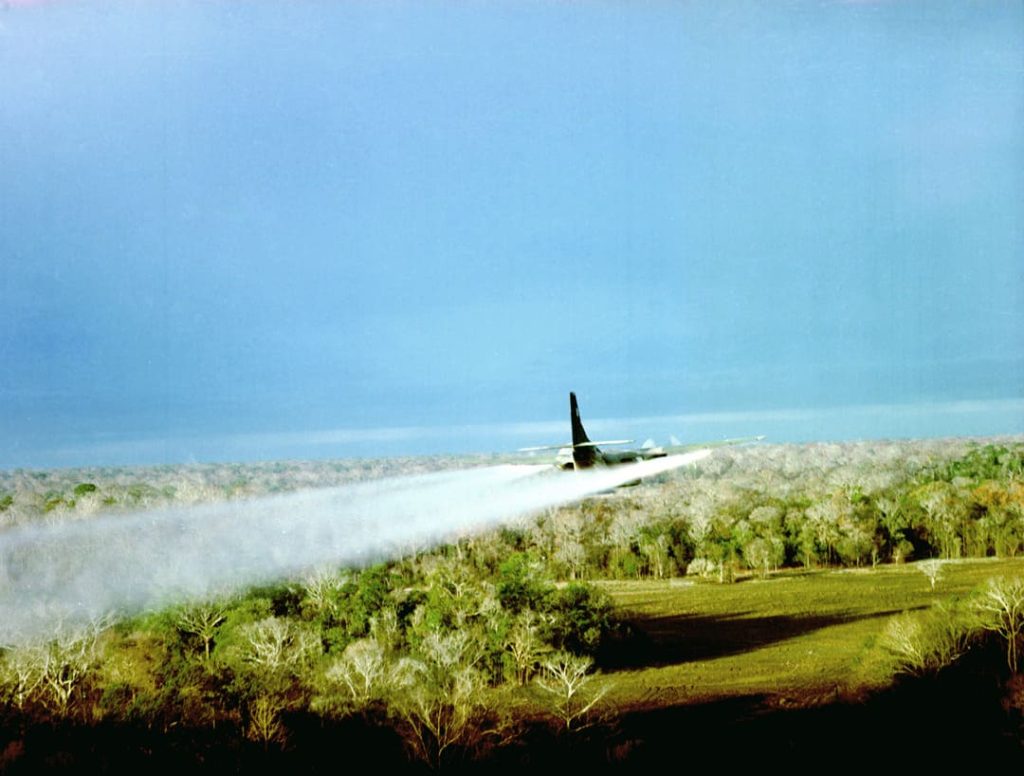 You DESERVE a HIGHER VA rating.
WE CAN HELP.
Take advantage of a FREE VA Claim Discovery Call with an experienced Team Member. Learn what you've been missing so you can FINALLY get the disability rating and compensation you've earned for your service.
The Honoring Our PACT Act expands the list of presumptions for Agent Orange exposure, making it easier for those who may have been exposed to herbicides during their time in service to receive benefits. The new law includes presumptions for Agent Orange exposure locations in Thailand, Cambodia, Laos, Guam, American Samoa, and Johnston Atoll.
If you served in any of these locations during the Vietnam War and have since been diagnosed with a disease linked to Agent Orange exposure, you may now be eligible for disability benefits.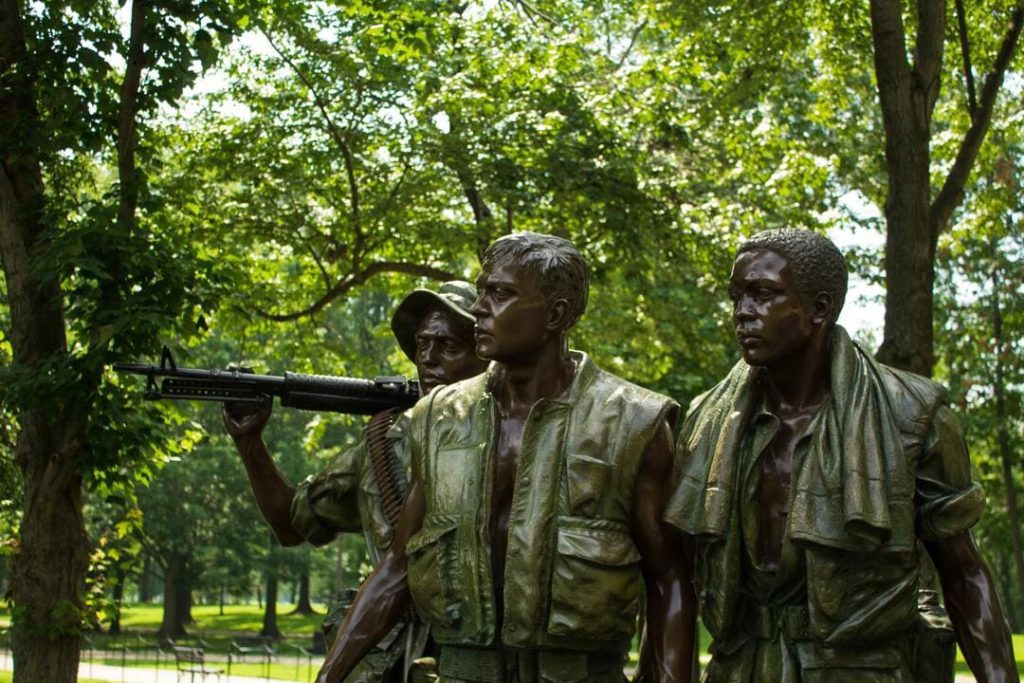 Agent Orange Use: Most Commonly Recognized in Service Environmental Exposure During the Vietnam War
Agent Orange is a herbicide that was used during the Vietnam War to clear vegetation. It was later found to contain dioxins, which are highly toxic and can cause cancer, birth defects, and other health problems. 
Although Agent Orange was used throughout Southeast Asia during the war, it is most commonly associated with the Vietnam War. The U.S military sprayed over 19 million gallons of Agent Orange in Vietnam, Cambodia, and Laos from 1962-1971.
As a result, many war veterans have developed health problems related to their exposure to the toxic herbicide.
VA Releases Updated List of Agent Orange Exposure Locations
The VA has updated its list of Agent Orange exposure locations where service members may have come in contact with the dangerous herbicide.
This information is important because it will help veterans get the necessary care and benefits. Service members exposed to Agent Orange may be at risk for various health problems, including cancer and other diseases.
The VA will provide medical care and benefits to veterans who develop these conditions.
The list of Agent Orange exposure locations includes Thailand, Cambodia, Laos, Guam, American Samoa, and Johnston Atoll. With this updated information, veterans can get the care and benefits they need and deserve.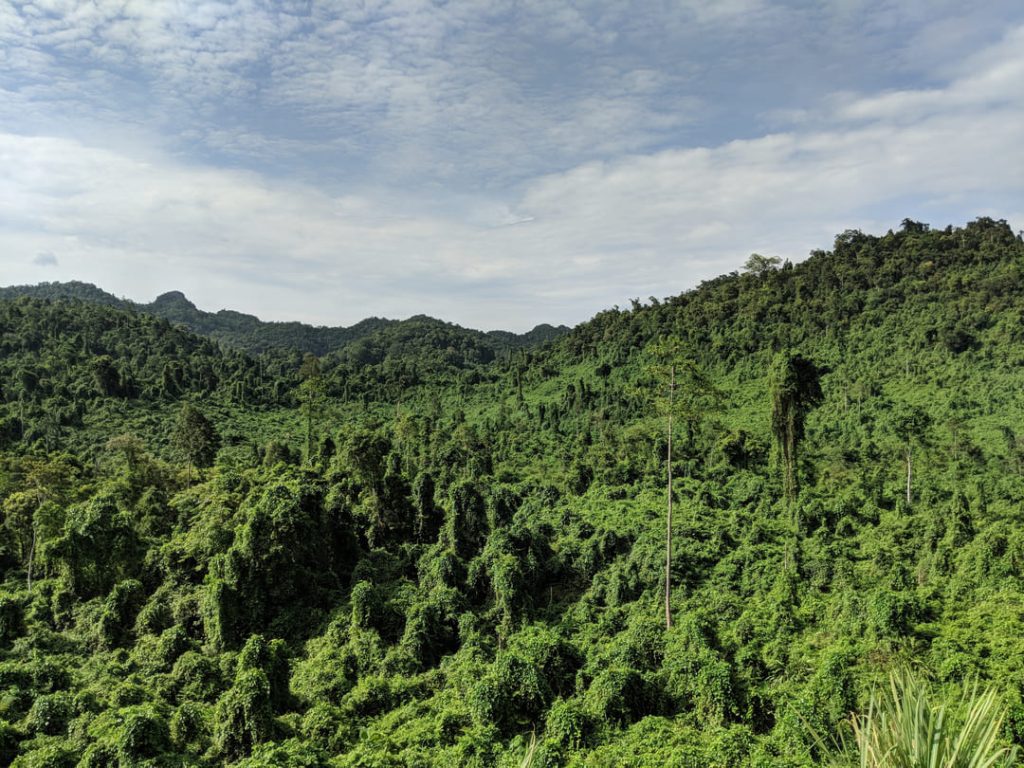 Thailand
The Pesticide Control Act of Thai Law bans Agent Orange and other toxic chemicals in Thailand. In particular, the PACT Act recognizes service members who served in any U.S. or Royal Thai military base in Thailand between January 9, 1962, through June 30, 1976, who were most likely exposed to Agent Orange. It is a welcome measure for the many veterans exposed to these dangerous chemicals while serving in the country during the Vietnam War.
Cambodia
In late April 1969, about 270 square miles of French and Cambodian rubber plantations in Kampong Cham Province were covered by sprayed Agent Orange. This spraying was a part of the United States Secret War in Cambodia, which lasted from 1969 until 1973. The purpose of the spraying was to defoliate the area around the Ho Chi Minh Trail, which the North Vietnamese Army used to transport supplies and troops into South Vietnam. However, spray drifts from the spraying-affected areas outside the target zone, including Cambodian villages.
Laos
Agent Orange was used extensively in Laos, but little testing has been conducted so the full extent of its usage is not yet known. The War Legacies Project did conduct a study that showed the rate of birth defects in Laos villages sprayed with chemicals was similar to the rates found in heavily sprayed Vietnam villages.
Guam or American Samoa
Despite previous denials and debates about whether Agent Orange was used in Guam, there's evidence that certain Agent Orange components were used during the Vietnam War. Although the full extent of its use is unknown, veterans stationed in Guam or American Samoa during the war were likely exposed to Agent Orange.
Johnston Atoll
In April 1972, the U.S. Air Force began storing Agent Orange on Johnston Island, a small island located off Hawaii's southern shoreline. The Air Force continued to store Agent Orange on the island until September 1977. During this time, approximately 1.5 million gallons of Agent Orange were shipped to Johnston Island. While most of the barrels were properly stored and sealed, some of them leaked, causing contamination of the island's soil and water.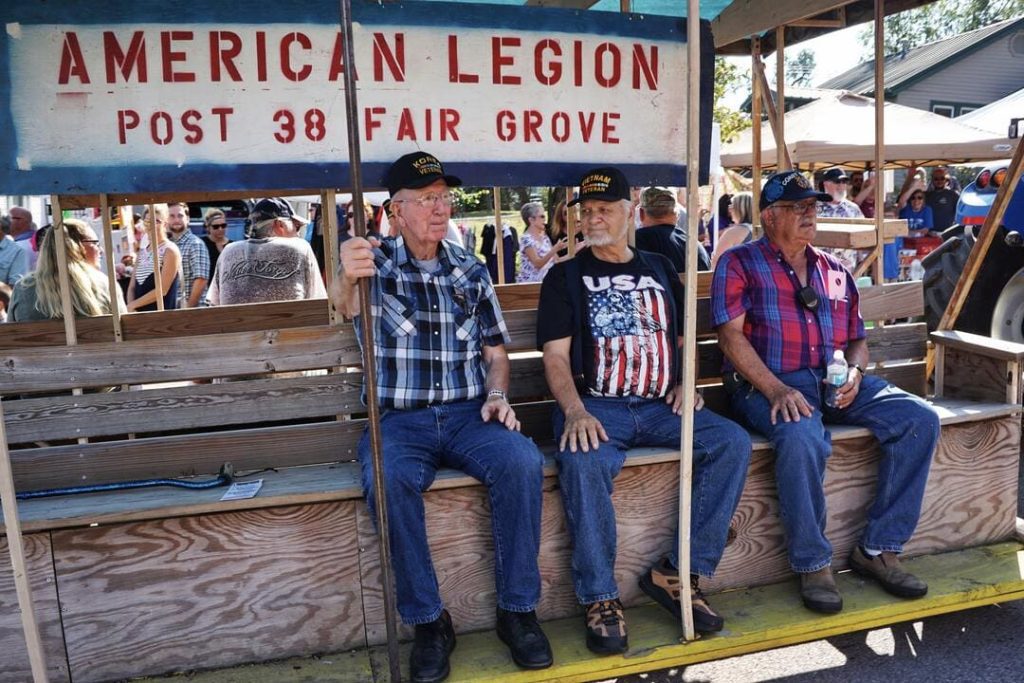 Other Benefits From the PACT Act for Veterans
In addition to the updated list of locations where service members may have been exposed to Agent Orange, The PACT Act expands eligibility for VA health care to post-9/11 combat veterans. It creates a framework for establishing future presumptions of service connection related to toxic exposure.
Additionally, the PACT Act adds 23 burn pits and toxic exposure-related conditions to the VA's list of service presumptions, including hypertension.
The PACT Act also strengthens federal research on toxic exposure and improves VA's resources and training for toxic-exposed Veterans.
With the PACT Act, veterans exposed to toxic substances will finally have the support they need to get the care and benefits they deserve.
Benefits Eligibility for Agent Orange Exposure
If you were stationed in a location with Agent Orange, you may qualify for VA disability compensation benefits, based on a presumption of exposure. If you have a condition associated with Agent Orange exposure, you do not need to provide evidence that your condition is connected to your service.
You may be presumed to have been exposed to herbicides like Agent Orange for VA benefits purposes if you meet at least one of these service requirements:
From January 9, 1962 – May 7, 1975, you served :

in the Republic of Vietnam or on a U.S. military vessel that was used in the inland waterways of Vietnam, OR
on a vessel not exceeding 12 nautical miles from the Vietnam-Cambodia border.

Based on the PACT Act, you served in:

Any U.S. or Royal Thai military base that was in Thailand at any point between January 9, 1962 – June 30, 1976, OR
Laos from December 1, 1965 – September 30, 1969, OR
Cambodia at Mimot or Krek, Kampong Cham Province from April 16, 1969 – April 30, 1969, OR
Guam or American Samoa, or in the territorial waters off either of those locations from January 9, 1962 – July 31, 1980, OR
Johnston Atoll or on a ship called Johnston Atoll from January 1, 1972 – September 30, 1977.

Or one of these is true:

You served in or near the Korean Demilitarized Zone between September 1, 1967, and August 31, 1971, OR
You served on active duty in a regular Air Force unit where a C-123 aircraft with traces of Agent Orange was assigned and had repeated contact with this aircraft due to your flight, ground, or medical duties, OR
You were involved in any aspect of Agent Orange's transportation, storage, or testing, OR
You were assigned as a Reservist to certain flight, medical crew, or ground duties at one of the locations listed below:
The eligible Reserve locations, time periods, and units include:
Lockbourne/Rickenbacker Air Force Base (Ohio), 1969 to 1986 (906th and 907th Tactical Air Groups OR 355th and 356th Tactical Airlift Squadrons)
Pittsburgh International Airport (Pennsylvania), 1972 to 1982 (758th Airlift Squadron)
Westover Air Force Base (Massachusetts), 1972 to 1982 (731st Tactical Air Squadron and 74th Aeromedical Evacuation Squadron, or 901st Organizational Maintenance Squadron)
By reading our detailed article, you can learn more about the over 40 conditions on the presumptive list for Agent Orange Exposure and their VA service connection ratings.
Get Help With Your Agent Orange Claim
If you served in the military during the Vietnam war era, you may be entitled to disability benefits for health problems connected to your time in service. These benefits are available regardless of whether or not you were exposed to Agent Orange, and they can make a big difference in your quality of life.
At VA Claims Insider, we specialize in helping veterans get the disability benefits they deserve. We understand the claims process inside and out and know how to navigate the system to get you the maximum compensation you're owed.
If you're struggling with a disability connected to your military service or want support on disability claims based on exposure to herbicides, don't give up. Let us help you get the benefits YOU DESERVE.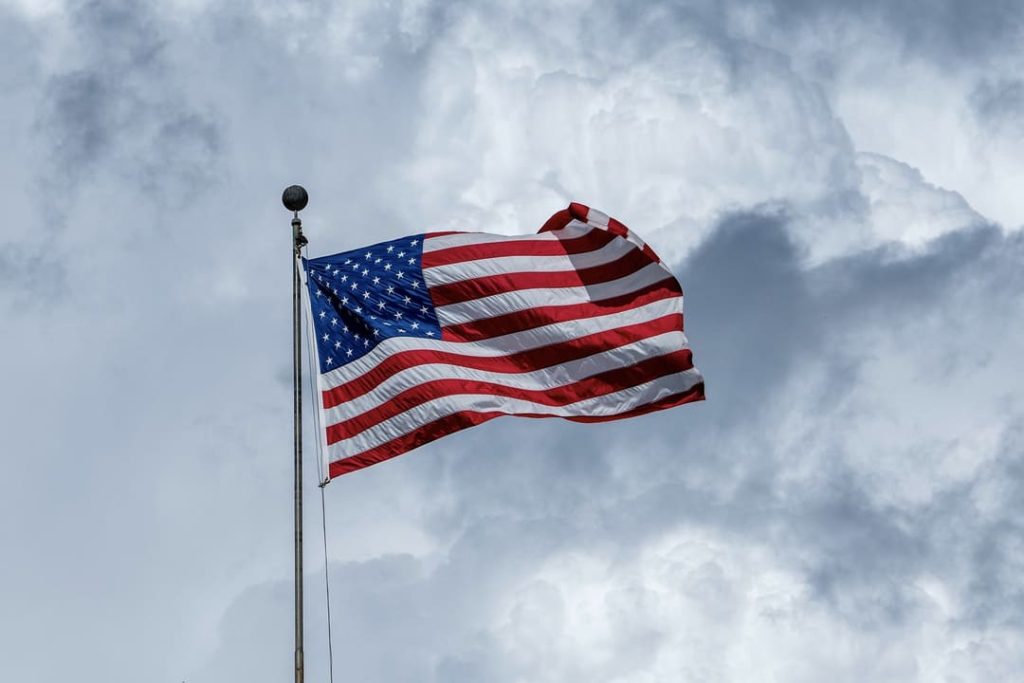 NEED MORE ASSISTANCE?
Most veterans are underrated for their disabilities and, therefore, not getting their due compensation. At VA Claims Insider, we help you understand and take control of the claims process, so you can get the rating and compensation you're owed by law.
Our process takes the guesswork out of filing a VA disability claim and supports you every step of the way in building a fully-developed claim (FDC)—so you can increase your rating FAST! If you've filed your VA disability claim and have been denied or have received a low rating—or you're unsure how to get started—reach out to us! Take advantage of a FREE VA Claim Discovery Call. Learn what you've been missing—so you can FINALLY get the disability rating and compensation YOU DESERVE!
Brian Reese
Brian Reese is one of the top VA disability benefits experts in the world and bestselling author of You Deserve It: The Definitive Guide to Getting the Veteran Benefits You've Earned (Second Edition).
Brian's frustration with the VA claim process led him to create VA Claims Insider, which provides disabled veterans with tips, strategies, and lessons learned to win their VA disability compensation claim, faster, even if they've already filed, been denied, gave up, or don't know where to start.
As the founder of VA Claims Insider and CEO of Military Disability Made Easy, he has helped serve more than 10 million military members and veterans since 2013 through free online educational resources.
He is a former active duty Air Force officer with extensive experience leading hundreds of individuals and multi-functional teams in challenging international environments, including a combat tour to Afghanistan in 2011 supporting Operation ENDURING FREEDOM.
Brian is a Distinguished Graduate of Management from the United States Air Force Academy, Colorado Springs, CO, and he holds an MBA from Oklahoma State University's Spears School of Business, Stillwater, OK, where he was a National Honor Scholar (Top 1% of Graduate School class).