Are you eligible for a 100% VA Rating for PTSD Caused by MST?
It is estimated that 1/4 women veterans and 1/100 male veterans experienced MST, according to the DAV. With this alarming statistic, it is crucial to know what to do to get a VA rating for Military Sexual Trauma (MST) and PTSD today. If you have PTSD as a result of MST, we are here to help you get the disability rating you deserve. In this article, you will learn exactly how to get a 100% VA rating for PTSD caused by MST.
What is Military Sexual Trauma (MST)?
The definition used by the VA for MST comes from Title 38 U.S. Code 1720D. It states that it is "psychological trauma, which in the judgment of a VA mental health professional, resulted from a physical assault of a sexual nature, battery of a sexual nature, or sexual harassment which occurred while the Veteran was serving on active duty, active duty for training, or inactive duty training."
Conclusively, MST includes any sexual activity where the enlisted is involved against their will. They may have been:
Pressured into sexual activity
Engaged without consent (i.e. when intoxicated)
Physically forced
The latest annual report issued by the Department of Defense regarding MST was released in May of 2019 and covers the prevalence of sexual assault in the military over the year of 2018. Some of the findings are shocking.
6,676 total MST reports were filed by service members

That's a 13% increase over 2017

6,053 of those reports were for incidents that occurred during military service

572 of those concerned for rape
1,527 of those reports concerned sexual assault and aggravated sexual assault
2,051 of those reports concerned abusive sexual contact

It is estimated that nearly 20,500 service members experienced a form of sexual assault in 2018

Of all service-members, it is estimated that 6.2% of enlisted women experienced sexual assault in the past year
Of all service-members, it is estimated that 0.7% of enlisted men experienced sexual assault in the past year
According to the VA, nearly 1 in 4 women and 1 in 100 men using VA healthcare reported that they experienced MST
For the statistics of the entire report, you can click on this link.

These numbers make a few things clear. First of all, if you have experienced MST, you are nowhere near alone.

Secondly, it's estimated that more than two-thirds of all occurrences go unreported.
To read more about MST in veterans and your options, click HERE.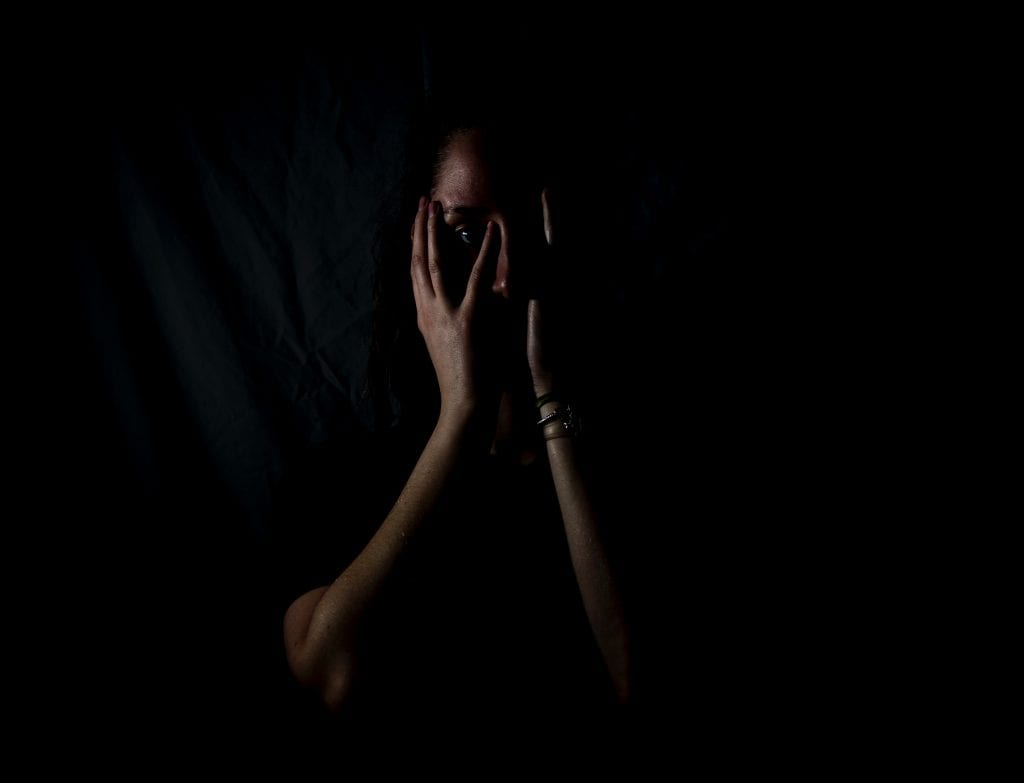 What are the feelings associated with MST?
While trauma does affect everyone differently, these are some of the conditions associated with MST according to the VA's website:
Feelings of depression
Sudden bursts of anger
Feeling irritable all the time
Feelings of numbness, inability to feel strong emotions such as happiness
Difficulty falling or staying asleep
Nightmares
Difficulty with concentration and memory
Turning to alcohol or drugs to cope
Trouble feeling safe
Difficulty with relationships and trusting others
Sexual difficulties
Chronic pain
Weight or eating issues
Post Traumatic Stress Disorder and Military Sexual Trauma
As of 2014, 94% of claims connected to MST were for PTSD (major depressive disorder and anxiety disorder were the second and third most common).
Fortunately, the VA has relaxed its standards its evidence standards for claims of PTSD resulting from MST. This is, in large part, due to the fact that it can often be hard to fully prove the event where the sexual trauma occurred.
Where once there was a large gap between the percentage of PTSD claims granted for MST and non-MST related claims, that gap has narrowed significantly. Just as of 2011, nearly 60% of all claims for PTSD not related to MST were granted, compared to just 35% for MST related PTSD. Today they both are granted at around a 55% success rate.
Because MST is often not reported, especially not at first, the evidence standards for proving PTSD have been relaxed to include "markers." Markers may be signs, events or circumstances which provide circumstantial evidence of the MST occurrence. Examples of markers are:


Records from official sources including law enforcement, rape crisis centers, hospitals, physicians, counseling centers
Pregnancy tests
Tests for sexually transmitted diseases
Decreases in work performance
Requests for transfer to another duty assignment
Statements from others

Roommates
Family
Fellow service members
Counselors
Clergy

Substance Abuse
Depression, panic attacks, and anxiety without clear causes
As this focus on increasing the awareness of MST issues did not receive a big push until 2011, it's recommended that anyone who filed an MST-related PTSD claim before December 2011 takes the time to refile. Many more claims have been approved since.
How to get a 100% Disability for PTSD Resulting from MST
PTSD can be so disabling that the VA will officially award full disability with a 100% rating for those suffering enough. As discussed previously, it used to be harder to get approved, at all, for PTSD suffered as a result of MST. While that gap has narrowed substantially, it is is still important to have a confident strategy while filing your claim, especially in order to get a full 100% rating.
In regards to PTSD, a 100% rating is assigned when you are considered to be totally socially and occupationally impaired. This can be from symptoms such as
Gross impairment in thought processes or communication
Persistent delusions or hallucinations,
Grossly inappropriate behavior
The danger of hurting oneself or others
Inability to perform activities of daily living (like personal hygiene)
Disorientation
Memory loss of names, work, and other relevant knowledge
Fortunately, you don't have to meet all the subjective symptoms under the rating criteria for PTSD in order to get the 100% disability rating. Your Rating Service Rep (RVSR) will take all the evidence into consideration and will usually assign a rating that includes the "preponderance of symptoms."
More good news is that PTSD is one of the easiest VA claims to win. It is in the top 3 of the granted claims. In fact, 13.1% of all veterans who have been granted a VA disability claim for PTSD have received a 100% rating. This is much higher than most other disability claims.
To read a list of my TOP 10 VA Disability Claims, click HERE!
If you are planning to file a claim, do so as soon as possible. One of the main hindrances to receiving benefits for issues concerning sexual assault is that many assaults are underreported or reported so long afterward.
HOW do I file a VA Disability claim for MST?

Since MST is the cause of your condition, not the condition itself, you must first be diagnosed with PTSD. Be sure to visit your medical professional and be as detailed as possible about your symptoms, the frequency of those symptoms, and how they impact your day-to-day life.
To receive a 100% rating, the VA will be looking for specific details to determine you are fully disabled.
Next, you will need your nexus letter from the medical professional. This is the letter that explains how your PTSD is linked to MST. Remember, the specific proof isn't necessary but the note must explain how it is "more likely than not" that your PTSD was caused by the traumatic event you experienced.
Finally, it's time to gather and submit the evidence necessary to substantiate your claim. As discussed earlier in this article, the linking of PTSD to MST now has a relaxed standard regarding specific evidence as MST can be difficult to prove definitively. This is where it will be important to record all the "markers" discussed earlier and submit them in your claim.

This is where it will be helpful to gather as many buddy letters as possible from those who knew you before and after the event. Whether family, friends, or fellow service members, they will be able to testify to the markers they've noticed since your trauma occurred. These letters can greatly help substantiate your claim.
In all claims, the VA will look for evidence that establishes the event (of assault or harassment), proof that the event caused or aggravated your condition, and final proof that you are still suffering from PTSD.
It will definitely be helpful if the incident was reported while still serving in the military, for the records of the event will assist the VA in determining the connection. However, the VA now recognizes that many events are so traumatic they are not reported until much later, so not having a military record of the event will not derail your claim.
When you're preparing to submit your evidence for the claim, you will want to fill out VA Form 21-0781a. This form is specifically for those who are filling a claim based on MST. The information requested in this form will assist you in supplying the evidence needed for your claim.
In conclusion, when filing your claim for MST, ensure that you have:
Current diagnosis from a medical provider of PTSD
Personal statements written by you with credible supporting evidence
Buddy letters describing the PTSD symptoms
Medical evidence for the purpose of your rating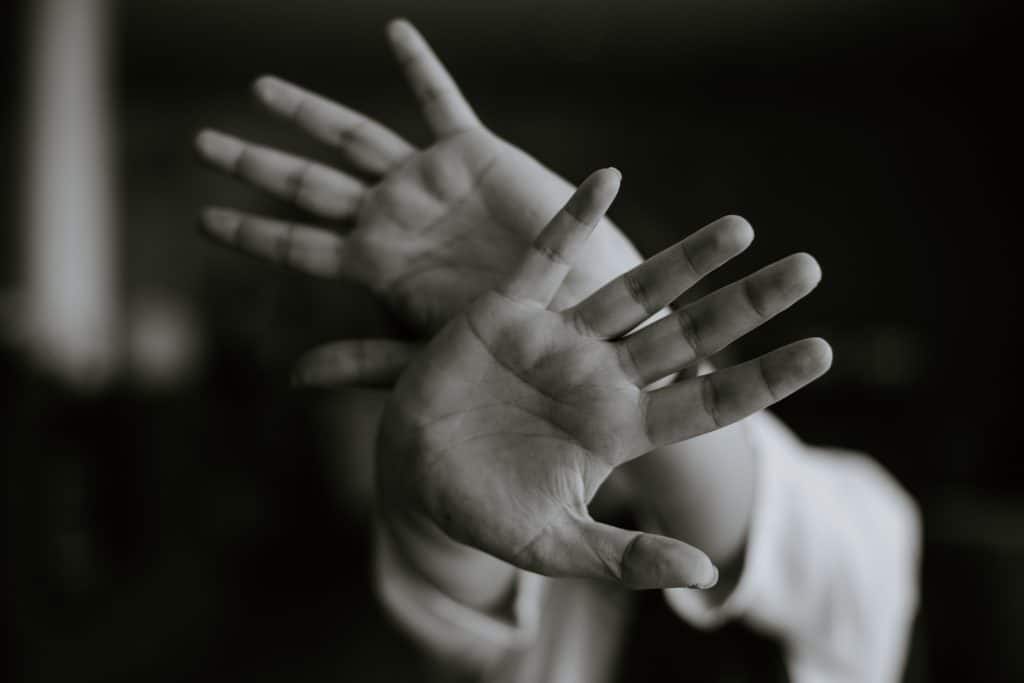 Need help with your VA Claim for PTSD caused by MST?
MST is a terrible reality for many veterans. It is a persistent problem and the effects this trauma has on its victims is still far from being fully understood.
While PTSD is one of the main conditions caused by MST, it can also cause depression, anxiety, and a number of other conditions.

Today the VA is working better than ever with victims of MST to get them the benefits they deserve. If you'd like further help with your claim, the team here at VA Claims Insider would be happy to assist you.
Are you STUCK, FRUSTRATED and UNDERRATED?
You are not alone! We are Veterans helping Veterans!
Become an Elite Member and work with our Veteran Coaches to get the rating you deserve! 
---
About the Author
About VA Claims Insider
VA Claims insider is an education-based coaching/consulting company. We're here for disabled veterans exploring eligibility for increased VA disability benefits and who wish to learn more about that process. We also connect veterans with independent medical professionals in our referral network for medical examinations, disability evaluations, and credible independent medical opinions and nexus statements (medical nexus letters) for a wide range of disability conditions.