Sadly, the need for filing Veterans MST PTSD Claims due to an in-service incident, such as a rape, assault, battery, robbery, mugging, stalking, or other form of harassment is on the rise.
For VA disability purposes, PTSD MST VA claims are an extremely personal and sensitive issue, and oftentimes lack sufficient evidence to prove that the in-service stressor event occurred.
In compliance with 38 CFR 3.159(c)(4), an examination for MST PTSD will always be needed when a thorough review shows:
A current medical diagnosis of PTSD or the veteran's lay statements, aka, Buddy Letter for PTSD, describing PTSD symptoms (VA Claims Insider recommends at least one Buddy Letter to support your MST PTSD VA claim).
Credible supporting evidence of the personal trauma incident or evidence of a marker in the in-service or post-service records
Indication that the PTSD symptoms may be associated with the claimed MST stressor (established by applying a low threshold and liberal approach satisfied by virtue of a current diagnosis or symptoms and the presence of a marker), and
Medical evidence adequate for rating purposes is not already on record.  
Veterans MST PTSD Claims Information
Personal trauma for the purpose of VA disability compensation claims based on PTSD refers broadly to stressor events involving harm perpetrated by a person who is not considered part of an enemy force.
Examples: Assault, battery, robbery, mugging, stalking, harassment.
Military sexual trauma (MST) is a subset of personal trauma and refers to sexual harassment, sexual assault, or rape that occurs in a military setting.
Reference:  For more information on processing claims for PTSD based on personal trauma, see
The PTSD Personal Assault Information site on the Compensation Service Intranet, and
When a veteran claims SC for PTSD based on in-service personal trauma, undertake the required development of the claim for credible evidence to support the veteran's assertion that the stressful event occurred.
Click HERE to learn about how to prove your MST PTSD stressor.
Because personal trauma is an extremely personal and sensitive issue, 
Many incidents of personal trauma are not officially reported, and
The victims of this type of in-service trauma may find it difficult to produce evidence to support the occurrence of the stressor.
Important:
Identifying possible sources of evidence to support the claim may require asking the Veteran for information concerning the traumatic incident. Make this request as compassionately as possible in order to avoid causing further trauma.
Although personal trauma is most often thought of as involving female Veterans, male Veterans may also be involved. Be sure requests for evidence/information reflect the appropriate gender of the Veteran.
Notes:  The development activity must work closely with the rating activity when developing personal trauma cases. The procedures identified throughout this section are intended to supplement the general procedures for the development of PTSD claims provided in M21-1, Part VIII, Subpart iv, 1.A.
References: For more information on applying the benefit-of-the-doubt rule, see:
Negative evidence, see
Absence of military documentation of an in-service sexual assault, see
In cases where the only evidence of the personal trauma stressor are behavioral changes that may be markers of the claimed trauma, an examination is almost always needed because the marker itself does not establish the occurrence of the stressor, but the opinion of the qualified examiner can provide credible and probative evidence to make that determination.
The examination is needed specifically to determine:
Whether a medical opinion can provide evidence for occurrence of the claimed in-service personal trauma stressor based on the marker and the Veteran's lay statement, and
Whether that claimed stressor is related to current PTSD symptoms.
Important: In order to ensure the examination request language is adequate, use the existing examination request tools to generate the necessary PTSD MST or PTSD personal trauma (non-MST) medical opinion based on the nature of the claimed stressor.
References:  For more information on:
Medical opinions to interpret evidence of behavioral changes, see:
For MST PTSD claims, VA Raters, also known as RVSRs, must request a medical opinion based on MST, and the only evidence of the MST stressor are behavioral changes that may be markers of the claimed trauma.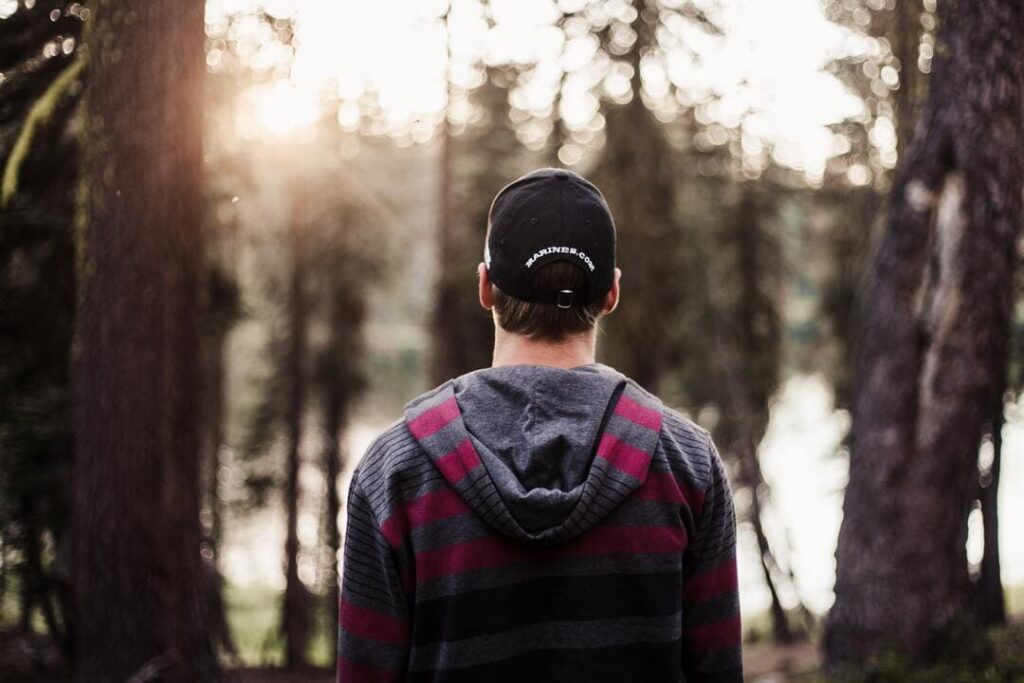 PTSD MST Compensation Rating Criteria
100 Disability Ratings for PTSD due to MST
Total occupational and social impairment due to such symptoms as gross impairment in thought processes or communication; persistent delusions or hallucinations; grossly inappropriate behavior; persistent danger of hurting self or others; intermittent inability to perform activities of daily living (including maintenance of minimal personal hygiene); disorientation to time or place; memory loss for names of close relatives, own occupation, or own name.         
70 VA Disability Rating for PTSD MST
Occupational and social impairment, with deficiencies in most areas, such as work, school, family relations, judgment, thinking, or mood, due to such symptoms as: suicidal ideation; obsessional rituals which interfere with routine activities; speech intermittently illogical, obscure, or irrelevant; near-continuous panic or depression affecting the ability to function independently, appropriately and effectively; impaired impulse control (such as unprovoked irritability with periods of violence); spatial disorientation; neglect of personal appearance and hygiene; difficulty in adapting to stressful circumstances (including work or a work like setting); inability to establish and maintain effective relationships.
50 VA Disability Rating for PTSD MST
Occupational and social impairment with reduced reliability and productivity due to such symptoms as: flattened affect; circumstantial, circumlocutory, or stereotyped speech; panic attacks more than once a week; difficulty in understanding complex commands; impairment of short- and long-term memory (e.g., retention of only highly learned material, forgetting to complete tasks); impaired judgment; impaired abstract thinking; disturbances of motivation and mood; difficulty in establishing and maintaining effective work and social relationships.
30 VA Disability Rating for PTSD MST
Occupational and social impairment with occasional decrease in work efficiency and intermittent periods of inability to perform occupational tasks (although generally functioning satisfactorily, with routine behavior, self-care, and conversation normal), due to such symptoms as: depressed mood, anxiety, suspiciousness, panic attacks (weekly or less often), chronic sleep impairment, mild memory loss (such as forgetting names, directions, recent events).
10 VA Disability Rating for PTSD MST
Occupational and social impairment due to mild or transient symptoms which decrease work efficiency and ability to perform occupational tasks only during periods of significant stress, or symptoms controlled by continuous medication.
0 VA Disability Rating for PTSD MST
A mental condition has been formally diagnosed, but symptoms are not severe enough either to interfere with occupational and social functioning or to require continuous medication.
Need Help With Your Non-Combat PTSD VA Claim?
VA Claim's Insider's Preferred Provider Network hasU.S. Board Certified Psychologists who are trained and experienced in handling sensitive MST PTSD VA claim situations. They can help conduct an independent evaluation of your current PTSD symptoms to determine the markers for your MST PTSD compensation claim.
✔️Join VA Claims Insider Elite, get instant access to more than $13,000 of proprietary VA claim resources TODAY, and obtain an IMO and Medical Nexus.
We're Veterans helping Veterans Worldwide™, and since 2016 we've helped 10,000+ Veterans just like you INCREASE their VA disability rating!
---
About the Author
Brian Reese
Brian Reese is one of the top VA disability benefits experts in the world and bestselling author of You Deserve It: The Definitive Guide to Getting the Veteran Benefits You've Earned (Second Edition).
Brian's frustration with the VA claim process led him to create VA Claims Insider, which provides disabled veterans with tips, strategies, and lessons learned to win their VA disability compensation claim, faster, even if they've already filed, been denied, gave up, or don't know where to start.
As the founder of VA Claims Insider and CEO of Military Disability Made Easy, he has helped serve more than 10 million military members and veterans since 2013 through free online educational resources.
He is a former active duty Air Force officer with extensive experience leading hundreds of individuals and multi-functional teams in challenging international environments, including a combat tour to Afghanistan in 2011 supporting Operation ENDURING FREEDOM.
Brian is a Distinguished Graduate of Management from the United States Air Force Academy, Colorado Springs, CO, and he holds an MBA from Oklahoma State University's Spears School of Business, Stillwater, OK, where he was a National Honor Scholar (Top 1% of Graduate School class).