This post will cover what you should expect at your MST C&P exam, how to prepare, and what happens when it's over. 
Veterans who experienced military sexual trauma (MST) during their military service generally must attend a compensation and pension exam (C&P). 
The MST C&P exam helps the Department of Veterans Affairs (VA) form a service connection between your military service and event, injury, or illness. 
Your mental health matters, and we are here to help you get the VA rating you deserve. 
Let's get started.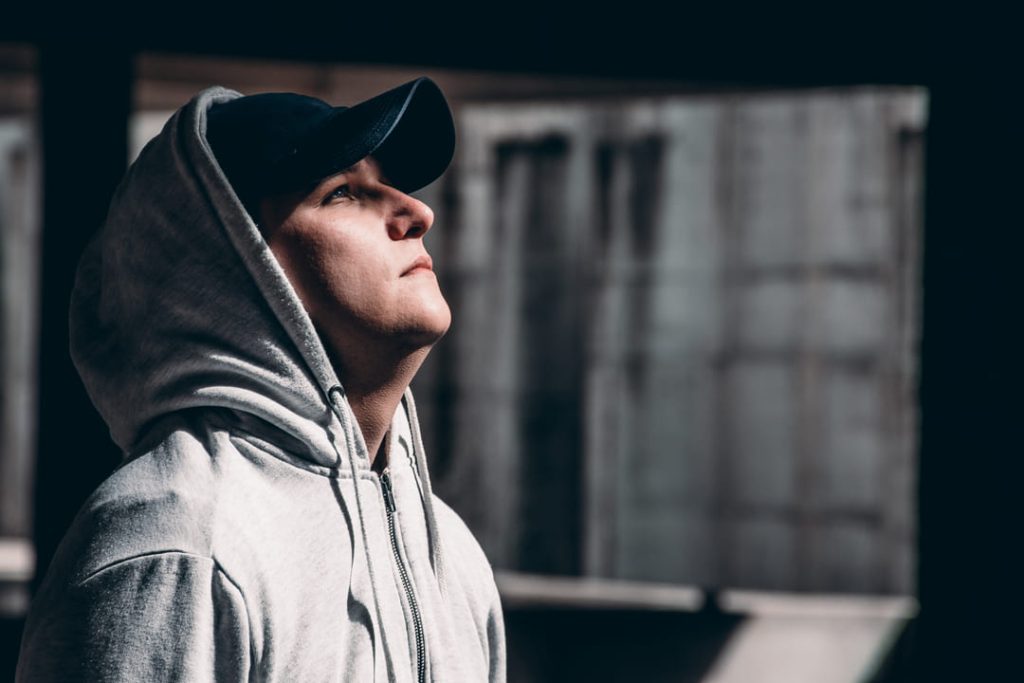 What to Expect at Your PTSD MST C&P Exam
The VA will contact you to schedule your MST-related PTSD C&P exam, and it's crucial you don't miss your appointment.
Unfortunately, missing your exam could mean the end of your disability claim without putting a dime in your pocket.
At the beginning of your exam, the physician will confirm which disabilities they are evaluating, which helps avoid unnecessary talk about a different condition.
Understandably, reporting MST and discussing sexual assault isn't easy, but your compensation and pension examination is a huge step in receiving what you deserve.
How to Prepare For Your MST C&P Exam
While military sexual trauma is not a diagnosis, you can be eligible for VA compensation if the event leads to a ratable condition, like mental health conditions.
Victims of MST commonly develop posttraumatic stress disorder (PTSD). A PTSD diagnosis is a mental health condition that frequently provides disability compensation to eligible veterans.
The VA will reach out to you to schedule your PTSD MST C&P exam, which is used to assess the scope of your mental health issues and determine whether your condition is connected to your service.
Feeling nervous about your Compensation and Pension exam is natural, especially concerning your sexual trauma. You can help reduce anxiety by being prepared with the tips listed below. 
MST C&P Exam Tips
Be Open and Honest
Be ready to share the details of the assault. Even though it may be painful to revisit them, they will strengthen your case.
You can detail the PTSD symptoms you experience because of the assault and whether it led to additional conditions, including an anxiety disorder or depression.
In addition, you should mention the medical treatment you have received because of the incident.
Create a List of How Life Has Changed
List how the traumatic event has affected your daily life, including any occupational and social impairment.
Explain how things changed after the sexual assault. It will be uncomfortable, but the more details you provide, the clearer picture it paints for the VA.
Be Authentic
Present yourself authentically. If your mental state is so bad that you can barely run a comb through your hair, that should be reflected in how you show up.
Reporting MST isn't easy, but you deserve disability benefits, so it's important to relay the events surrounding your sexual harassment.
This is not the time to pretend to be something you're not. Allow your physician to see you where you're at.
Be Honest
Be honest about the details of the sexual assault and its effect on your life because dishonesty could come back to bite you.
While you don't want to exaggerate, you also don't want to downplay the seriousness of the event. 
You don't need to have your best day. Be candid about the difficulties you face because of the trauma. If it affected your sex life, share this information. If you can barely leave the house and don't have the energy to shower, relay this, too.
Bring Notes
It's easy to get rattled when seeing your doctor and forget what you wanted to say, mainly when the trauma occurred.
Writing down bullet points to reference during your exam is highly recommended. That way, you can make sure to discuss all relevant details with your C&P examiner.  Get more C&P exam tips here.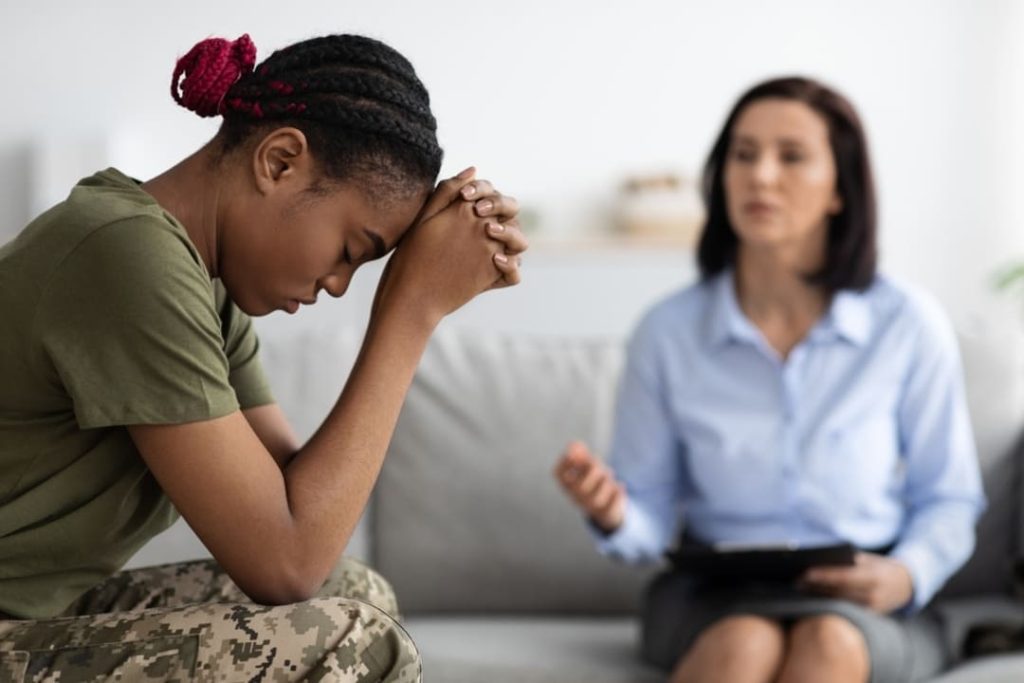 What Happens After Your PTSD MST C&P Exam
When it's finished, it's a good idea to jot down a few notes about your C&P exam. This way, you can recall if you thought you were treated fairly and given enough time to speak.
You will receive your results from the VA, letting you know if your VA disability claim was approved or denied. 
If your claim was approved, you'll be assigned your VA rating, including the compensation amount and the date you should expect to start receiving your disability benefits. 
You can appeal a denied claim if you feel entitled to disability benefits. You must file a Notice of Disagreement with your local VA regional office within one year of receiving your determination letter.
More Info on MST VA Ratings and MST.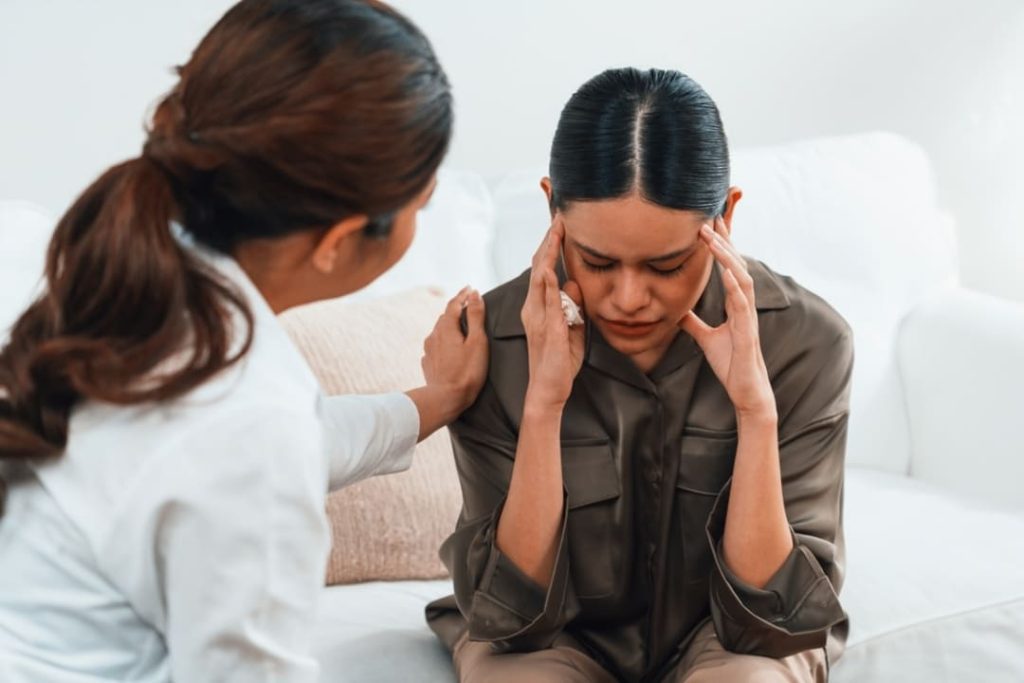 You DESERVE a HIGHER VA rating.
WE CAN HELP.
Take advantage of a FREE VA Claim Discovery Call with an experienced Team Member. Learn what you've been missing so you can FINALLY get the disability rating and compensation you've earned for your service.
NEED MORE ASSISTANCE?
Most veterans are underrated for their disabilities and, therefore, not getting their due compensation. At VA Claims Insider, we help you understand and take control of the claims process, so you can get the rating and compensation you're owed by law. Our process takes the guesswork out of filing a VA disability claim and supports you every step of the way in building a fully-developed claim (FDC)—so you can increase your rating FAST!
If you've filed your VA disability claim and have been denied or have received a low rating—or you're unsure how to get started—reach out to us! Take advantage of a FREE VA Claim Discovery Call. Learn what you've been missing—so you can FINALLY get the disability rating and compensation YOU DESERVE!