VA service dog training is an excellent way to support veterans with many kinds of conditions.
From diabetes and mobility issues to object retrieval, VA service dog training provides a reliable and proven way to support people without ever hiring a nurse.
VA Claims Insider recently had a conversation about what it can really mean for a disabled veteran to have a trained service dog.
WATCH: How a Service Dog Helps This Disabled Veteran Deal With PTSD
However, VA Service Dog training isn't currently available for people dealing with other issues, like PTSD.
This is despite the fact that a Kaiser Permanente (KP) study found that service dogs are mainly helpful for supporting veterans during nightmares, with harmful thoughts or struggling with anxiety.
Given this evidence, VA service dog training should be commonplace.
The KP study also noted significant improvements in many areas like mood, activity level and quality of life.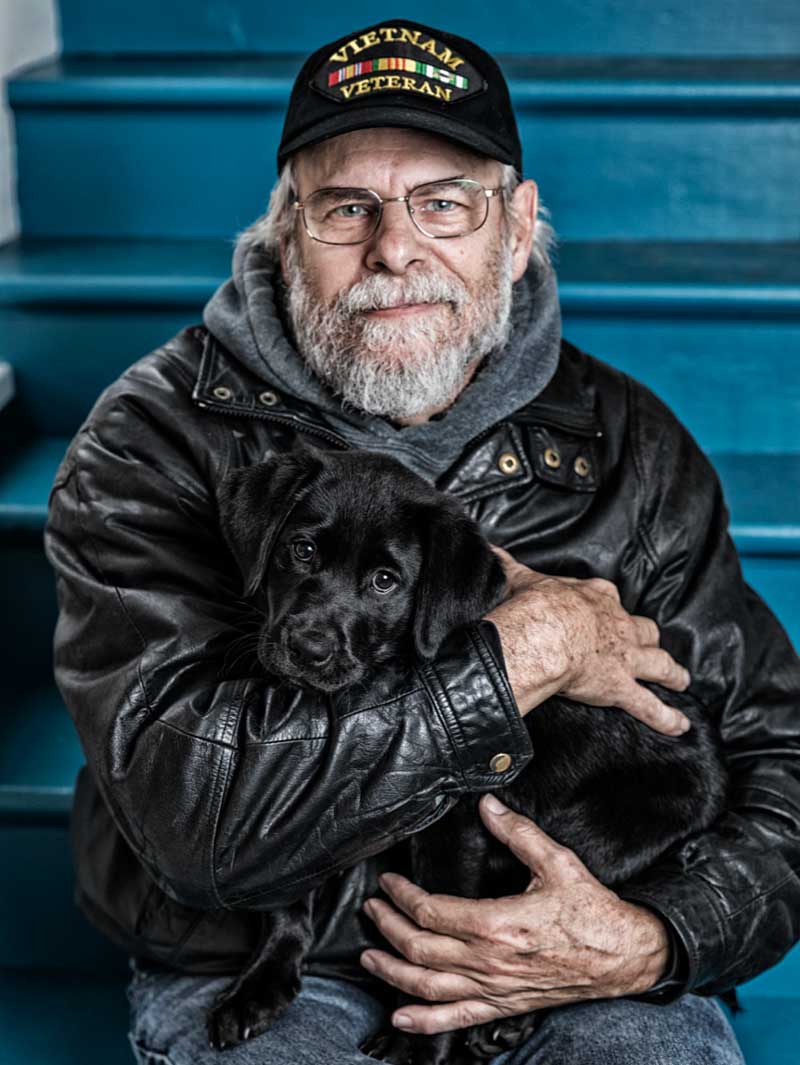 The absence of VA service dog training for Veterans with PTSD is also supported by a different study conducted on service members who were paired with random shelter K-9s.
Participants showed signs of reduced stress. In this exercise, the only task was for the PTSD patients to go for a walk with a dog, and yet that simple act had a profound effect.
In another study conducted by Purdue University, they found the most important task for a PTSD service dog is to reduce or disrupt anxiety. Purdue also discovered there is a clear distinction between service dogs and emotional support animals.
"There has been some debate on what kind of training PTSD service dogs need to be effective and how their assistance may be different than what a pet dog can provide," said Kerri Rodriguez, a human-animal interaction graduate student and a lead author on the Purdue study.
"This study suggests that veterans are, in fact, using and benefiting from the specific trained tasks, which sets these dogs apart from pet dogs or emotional support dogs."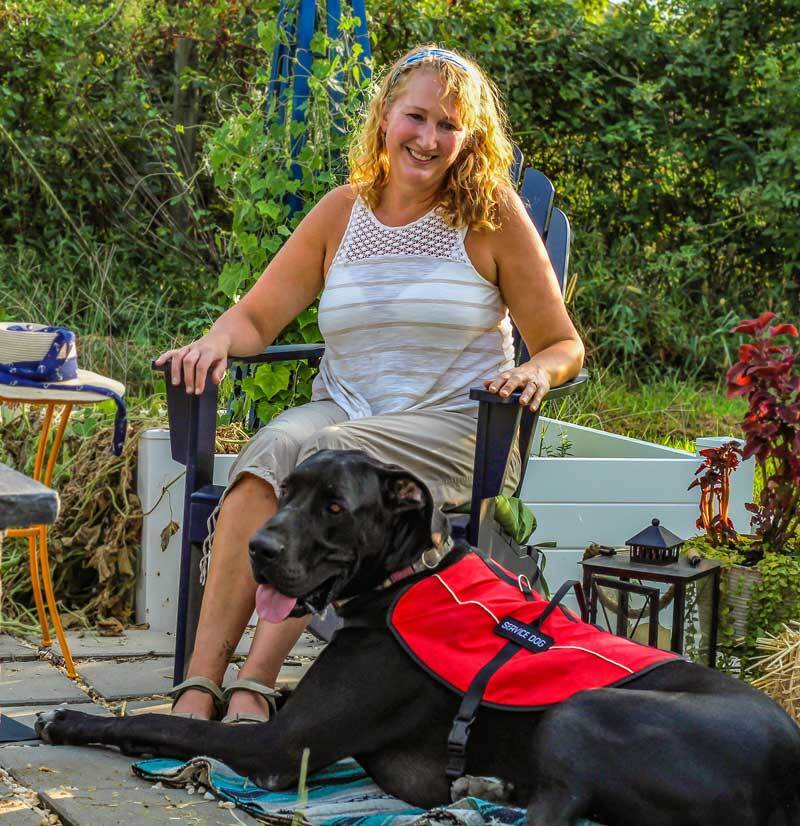 Rather than offer VA service dog training, the VA has streamlined what techniques will be used to manage their patients.
Generally, they use Cognitive Behavioral Therapy or Cognitive Processing Therapy along with a variety of pharmaceutical treatments with varying success.
In 2016, a review of the VA's psychotherapeutic remedies found that their prolonged exposure therapy was ineffective for 40% of its PTSD patients, and the medications weren't any better.
The VA's failure rate with its current treatments may inspire them to soon offer VA service dog training to all veterans.
While their treatment might work for some, it's painfully obvious the pills and intensive therapy don't work across the board: VA service dog training could be the alternative.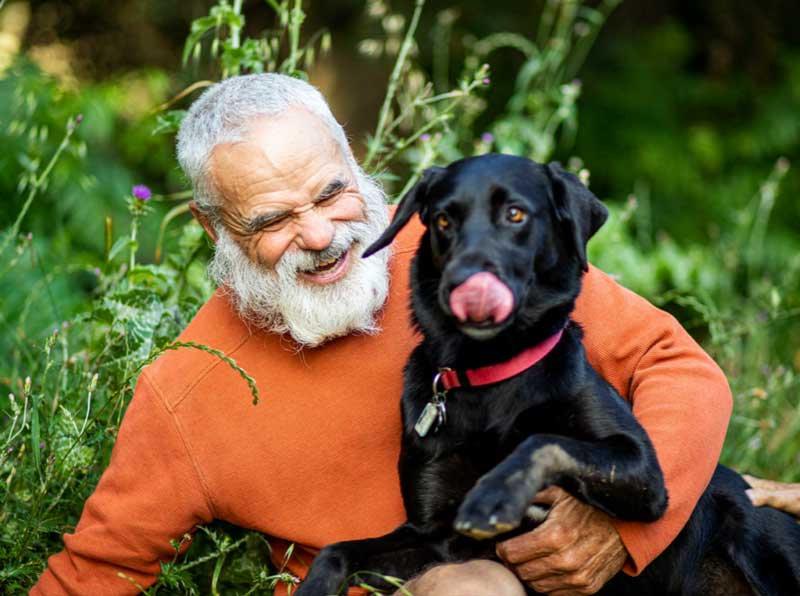 Those who suffer from PTSD began to seek out other methods of treatment and one of the most successful therapeutics happened to involve a service dog.
The capacity for dogs to help humans is well established with the VA, along with the knowledge of how life changing the relationship can be.
As it stands today, the VA service dog training is covered for ambulatory issues; any service member who's physically disabled can receive sponsored VA service dog training.
Veterans with a mental health condition, such as PTSD, are not afforded VA service dog training.
Eventually, with enough support, the VA will change its policies.
Until then, there are plenty of other funding opportunities out there and a plethora of Veteran-centric organizations that are here to help.
If I suffer from a mental health issue like PTSD, will I get VA service dog training?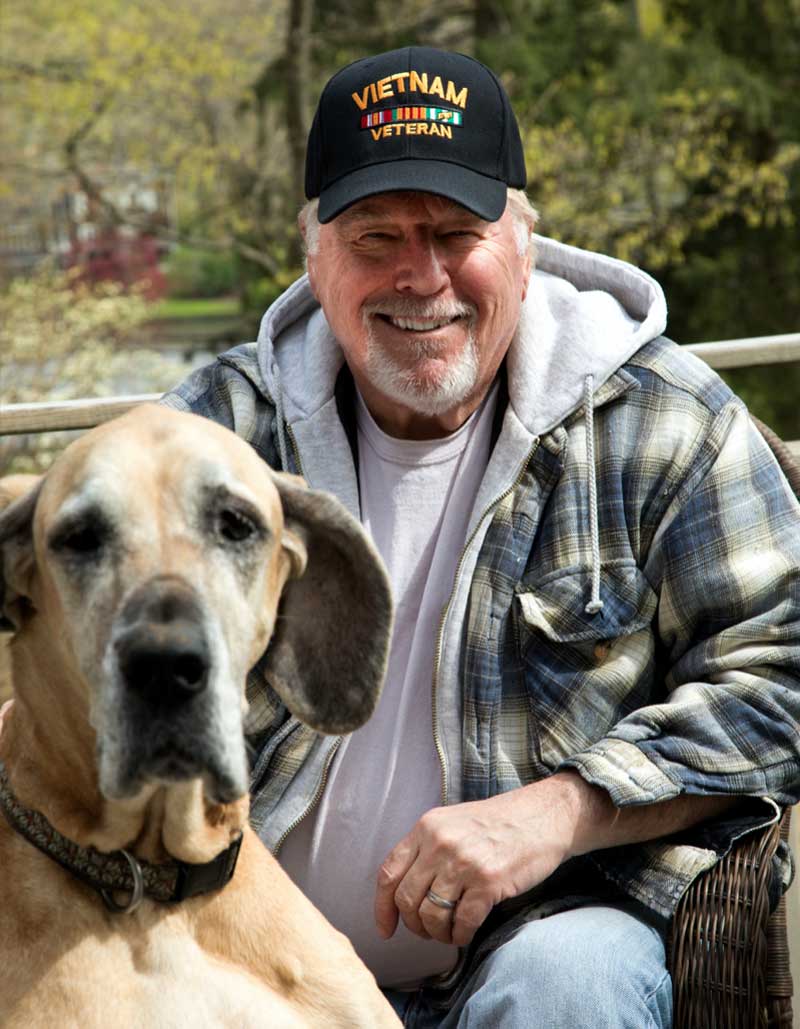 The VA won't pay for a dog or training for their patients suffering from mental disorders.
Luckily, there are many companies that are willing to help a disabled veteran by partially or completely covering the cost of a service animal.
In a previous VA Claims Insider article about service dogs for veterans with PTSD, many of those wonderful programs were highlighted.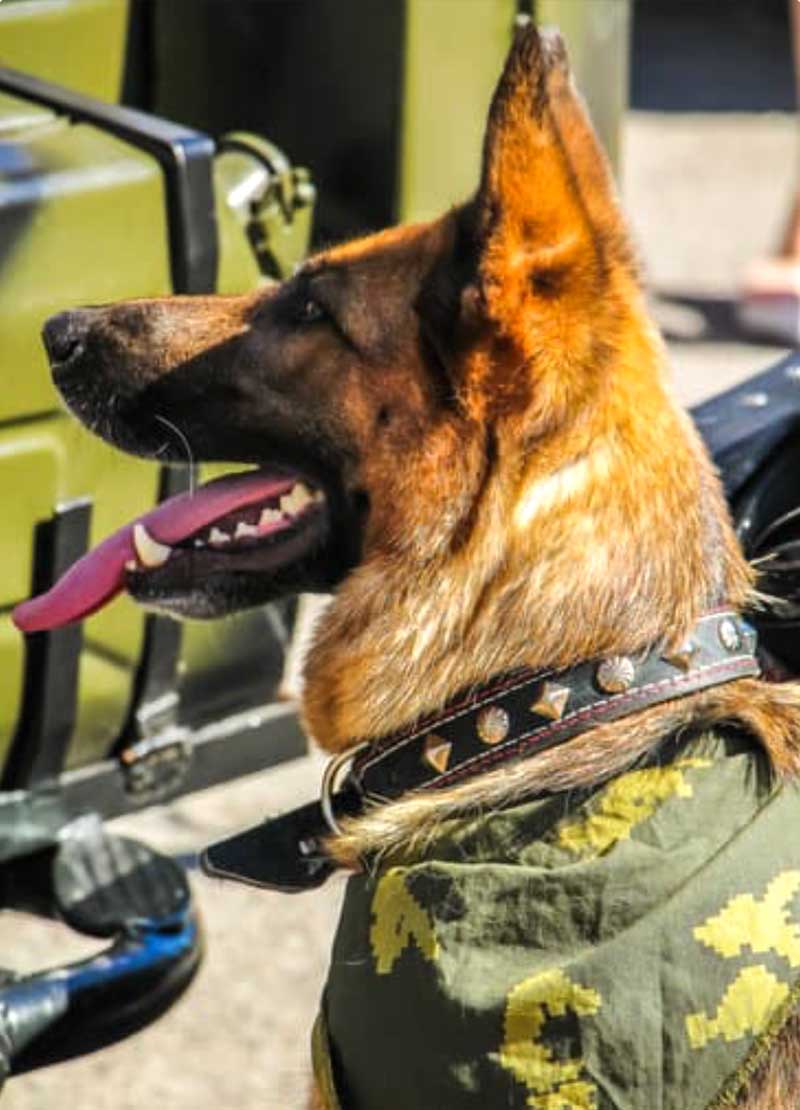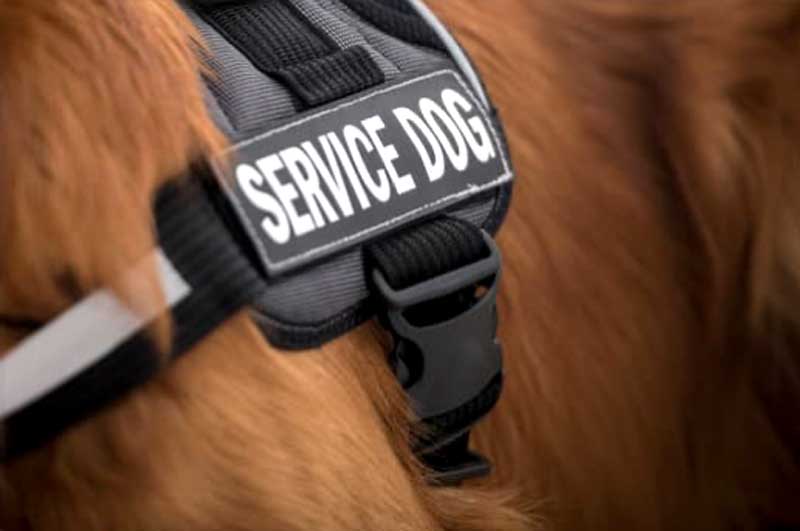 Including the cost of training, everything associated with a service dog can run up past $50,000.
If you qualify, reach out to one of these many providers to find the best solution.
What does the training consist of?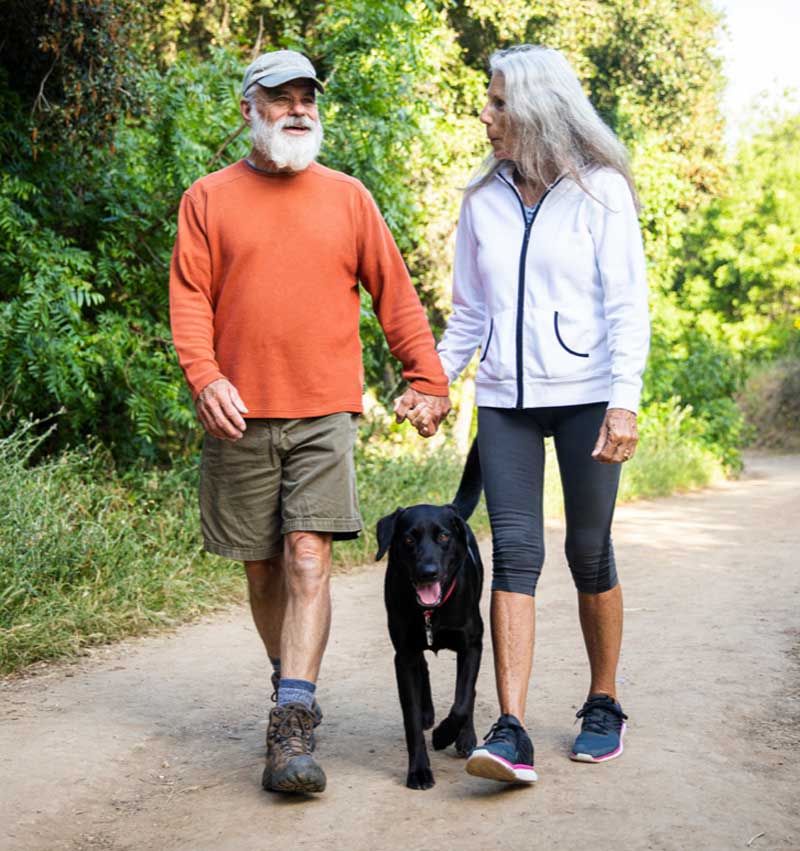 Service dog training isn't standardized.
Some organizations require a month or two of the owner being present and active with the service dog.
Others offer training that lasts two weeks or less.
The instruction varies widely, but, for the most part, the dogs are put through an extensive and intensive program, primarily to test their patience, empathy, observation skills, temperament, adaptability and cohesiveness with their potential owner.
To do so, trainers will develop exercises like a approaching an individual, interacting in a crowded area or waking a Veteran from a nightmare.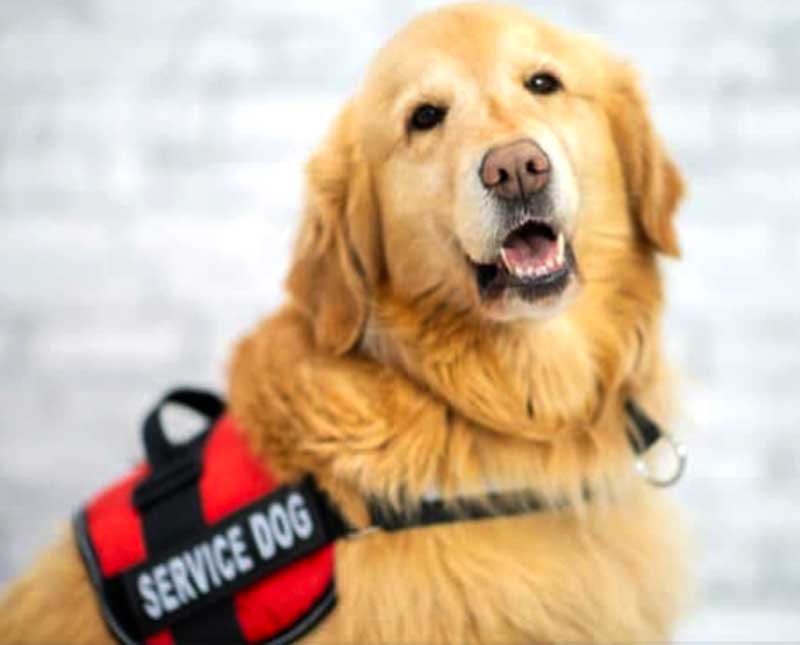 There may also be the simpler commands every dog should be proficient in, whether professional trained or not.
Commands such as sit, stay, and slightly more complicated instructions will be part of the curriculum.
This would also test the baseline for bonding.
Psychiatric Service Dog Partners is a service dog resource website that lays out seven stages to becoming a service dog owner.
7 Stages of Service Dog Ownership
Stage 1
You must have a disability and qualify for a service dog. Qualifications are different across organizations.
Stage 2
Find a reputable trainer. For those without a dog, it's best to find a business that trains puppies and continues until paired with a veteran. If you already have an animal, ensure they are temperament tested and suitable for this type of work.
Stage 3
Basic obedience, including wearing the service dog harness, starts at home. Socialization is making sure your dog is used to people of every color, shape and size, as well as other animals, etc.
Stage 4
Find the applicable state and federal laws. The ADA has a simple fact sheet that can be found here.
Stage 5
Service Dog in Training (SDIT) Manners Evaluation. Once that training is complete, the time has come to move onto more advanced challenges.
Stage 6
Training should be continuous and tests of the bond of the owner and service animal.
"If you do live in a state with service dog in training protection, spend another few months in training just to make sure you're both really comfortable with whatever comes up. Really, it's not a race!"
Stage 7
Conduct training on camera.
The VA won't help with a service dog, should I still go to them?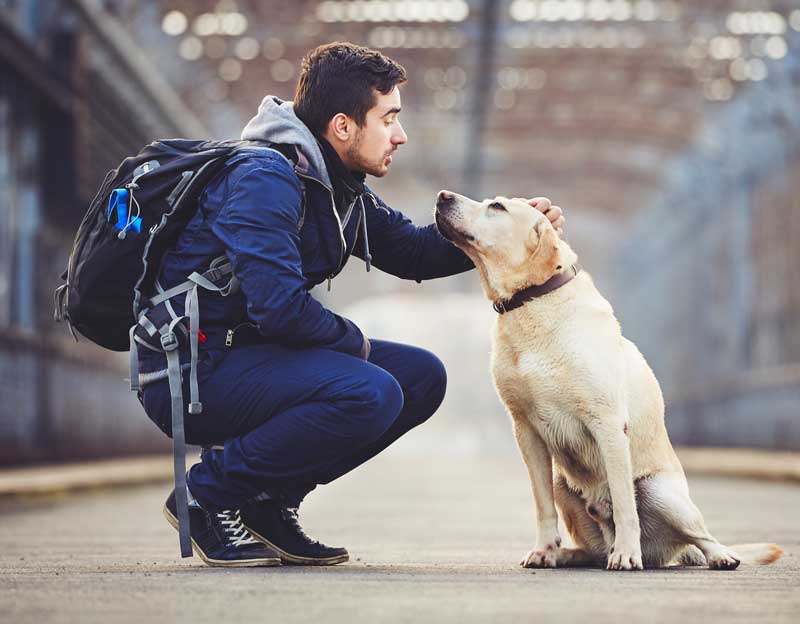 As noted in my VA Claims Insider post Supportive Communities Are Vital for Veterans in Crisis, VA mental health care out-performed the private sector by more than 30%.
"Both this research, as well as other related studies on PTSD service dogs, suggest that service dogs are not a standalone cure for PTSD," Dr. Maggie O'Haire, a professor who contributed to the Purdue study, said.
"Rather, there appear to be specific areas of veterans' lives that a PTSD service dog can help as a complementary intervention to other evidence-based treatments for PTSD."
Given the empirical evidence and anecdotal success of relationships with service dogs, Veterans should consider them as part of a comprehensive treatment plan.
If you're thinking about how a service dog fits in your life, consider Bankrate's guide on how to afford a service dog and check out our YouTube video where VACI's CEO Brian Reese and VACI's Director of Engagement David "DP" Pineda dive deep into service dog ownership, the responsibility and impact it can have on your family.
We're Veterans helping Veterans Worldwide™, and since 2016 we've helped 10,000+ Veterans just like you INCREASE their VA disability rating!
---
About the Author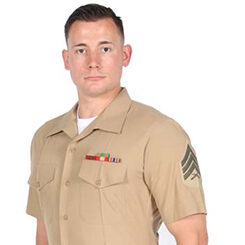 Matt Helmkamp
Matt Helmkamp spent ten years as an active duty United States Marine, all of which as law enforcement. Starting a Military Police Officer, Matt moved on to join the Special Reaction Team and spent the remainder of his career as a Detective in the Criminal Investigation Division.
While active duty, Matt earned his Bachelors in Homeland Security and Emergency Management and later completed his M.B.A. with a specialization in Public Administration. After receiving an honorable discharge in 2017, Matt joined the State Police as an Intelligence Analyst. Matt is also a disabled Veteran with a rating of over 50%.