If you're a veteran who suffers from hemorrhoids, you may be wondering if you can get a VA rating for hemorrhoids.
The answer is yes, but it depends on the severity of your symptoms. To receive a hemorrhoids VA disability rating, the hemorrhoids must be service-connected and chronic. Additionally, they must also be symptomatic in nature. If your symptoms meet these criteria, you may be eligible for a VA rating.
This article will help you understand how you may qualify for a VA rating for hemorrhoids.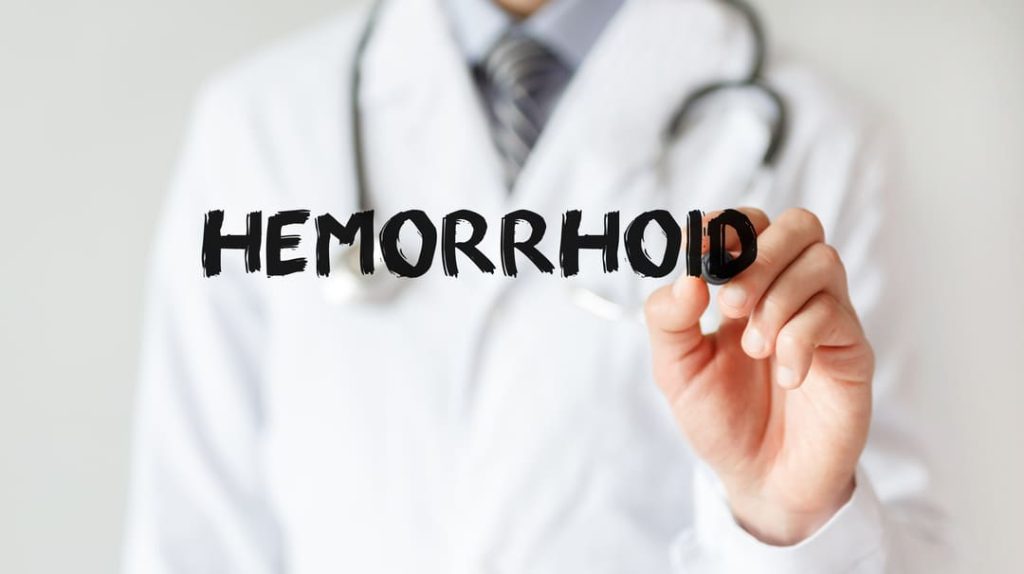 You DESERVE a HIGHER VA rating.
WE CAN HELP.
Take advantage of a FREE VA Claim Discovery Call with an experienced Team Member. Learn what you've been missing so you can FINALLY get the disability rating and compensation you've earned for your service.
What Are Hemorrhoids?
Hemorrhoids, also known as piles, are a common health condition among veterans or those in military service. These swollen, excess tissue masses can cause excessive and persistent bleeding and typically manifest around the anus or lower rectum.
Although they are more commonly referred to as "internal hemorrhoids", external hemorrhoids can also occur, causing persistent irritation and inflammation.
There are four types of hemorrhoids: internal, external, prolapsed, and thrombosed.
Internal hemorrhoids: Swollen veins form far inside the rectum. Internal hemorrhoids may bleed but don't generally hurt because there aren't many pain-sensing nerves located there.
External hemorrhoids: Swollen veins beneath the skin around the anus, where there are many pain-sensing nerves. External hemorrhoids can be itchy and painful, and, occasionally, they bleed.
Prolapsed hemorrhoids: Both internal and external hemorrhoids can prolapse (stretch and bulge) outside of the anus. These may cause pain and bleeding.
Thrombosed hemorrhoids: External or internal hemorrhoids where the blood pooled inside has clotted; thrombosed external hemorrhoids can be painful.
While the exact causes of hemorrhoids are unknown, it is believed that factors such as excessive strain during bowel movements, poor diet, and genetics may play a role.
For this reason, maintaining healthy habits is key in preventing or managing this condition. Strategies like eating a balanced diet high in fiber and staying well-hydrated can help ensure that excessive redundant tissue formation doesn't become a problem.
Whether you're a veteran or simply concerned about your loved ones serving our country, learning about the risks associated with hemorrhoids is an important step toward protecting your overall health and well-being.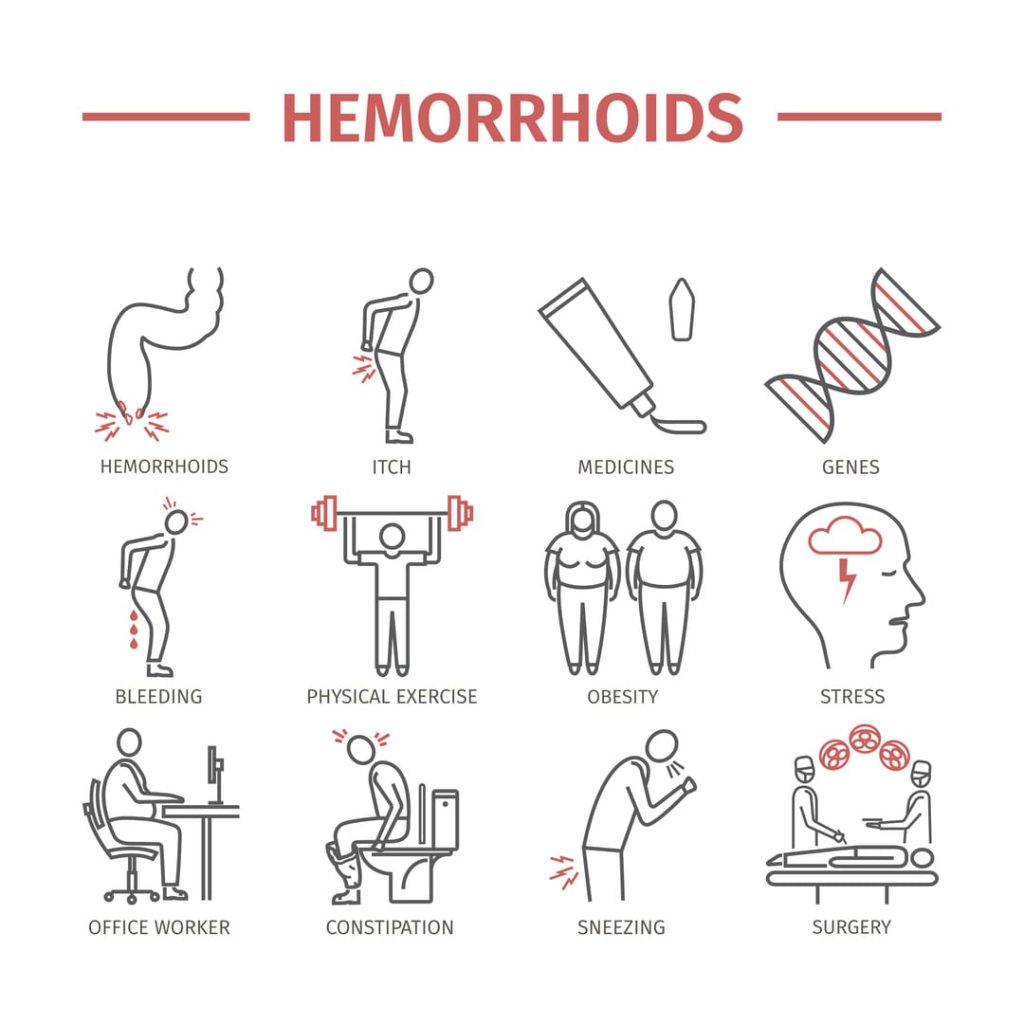 Symptoms of Hemorrhoids
Hemorrhoids are a common condition among veterans, especially those who have spent many years on active duty.
These swollen veins can be painful and cause severe symptoms, including severe itching, burning, and bleeding.
Additionally, hemorrhoids can also lead to frequent recurrences because the digestive system is often affected by prolonged exposure to physical stressors and intense physical activity.
If left untreated, these symptoms can interfere with daily functioning and make it difficult for veterans to engage in their normal routines.
There are various treatments available that can help to relieve pain and reduce discomfort from hemorrhoids. Whether it's taking medication or undergoing surgical intervention, veterans with hemorrhoids have several options for managing this condition so that they can get back on track fast.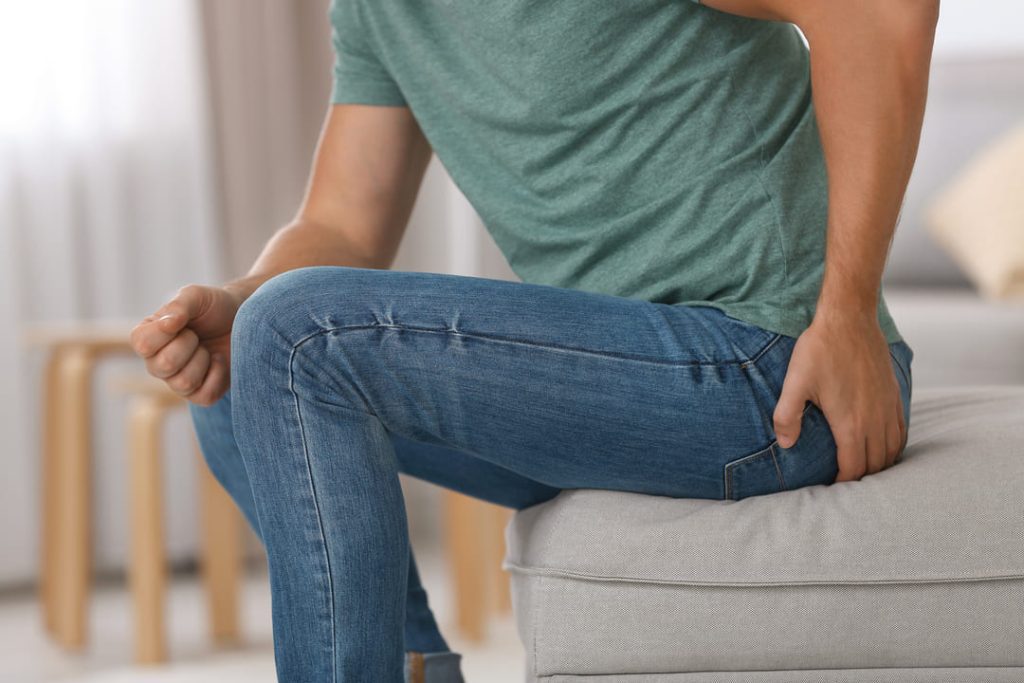 Getting a VA Rating for Hemorrhoids
When it comes to getting a VA hemorrhoids rating, there are a few important things to keep in mind.
First, it's important to ensure that your condition meets the criteria for a disability rating according to the VA's rating schedule. As long as you have a diagnosis, a nexus that will link your condition to your service or another service-connected condition and meets the rating criteria, then you're eligible.
In addition, you will need to provide proof of certain symptoms and factors that can affect your ability to work and interact with others – such as incontinence or severe pain during bowel movements.
If you're successful in getting a rating for your hemorrhoids, you may be eligible for certain VA disability benefits, such as disability compensation and access to specialized care through the VA health system.
Does the VA Rate Hemorrhoids as a Disability?
The VA is responsible for evaluating various disabilities, including those related to mental health, physical injuries, and medical conditions. The VA generally considers symptoms like pain, mobility issues, and cognitive impairment when determining a disability rating.
When it comes to hemorrhoids VA disability rating for disability purposes, several important factors must be considered.
Does the condition cause pain or other discomforts?
Are there any other pertinent physical findings, complications, conditions, signs, and symptoms related to the diagnosed condition?
How does the condition affect one's ability to engage in typical daily activities?
These are just some of the questions that must be analyzed when assessing a potential VA disability rating for hemorrhoids.
Ultimately, the ultimate determination will depend on an individual's unique circumstances and how their condition impacts the quality of life.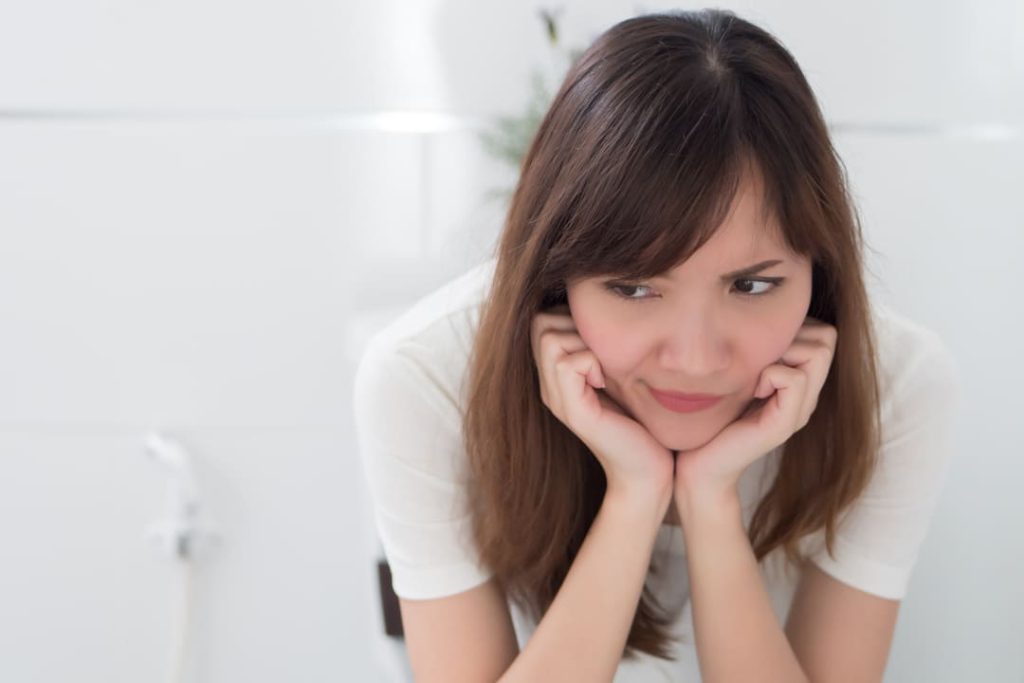 Qualifying for a VA Rating for Hemorrhoids
If you are trying to qualify for a VA rating for hemorrhoids, there are several key factors that you need to keep in mind.
First, it's important to note that VA disability claims for hemorrhoids can be caused by injury, illness, or an event in service. It means your condition must result from an injury, illness, or event in service. You will also need to provide medical evidence showing that you have developed a diagnosed condition like hemorrhoids due to your service.
With the right information and support, qualifying for disability benefits is possible.
Hemorrhoids as a Service-Connected Disability
Service connection for hemorrhoids is a condition that can occur due to military service or another service-connected condition.
To be eligible for service-connected compensation, veterans must have the following:
A diagnosis of the condition from a licensed medical professional
Evidence of an in-service event, injury, disease, or aggravation
A medical nexus letter or an independent medical opinion linking the first two
Severity of symptoms in terms of frequency, severity, and duration
Service connection for hemorrhoids requires extensive documentation and evidence in order to be considered valid. However, with sufficient justification and evidence, individuals with service-related hemorrhoids can potentially receive much-needed financial assistance and support through the VA system.
VA Disability Ratings for Hemorrhoids
There is often confusion among patients regarding VA disability ratings for hemorrhoids. It is because different levels of severity are associated with different levels of compensation, depending on various factors, such as the exact location of hemorrhoid and its impact on daily functioning.
Despite this complexity, patients need to know they have options when managing their condition and receiving support from the VA.
VA Rating Scale For Hemorrhoids
The VA rating scale for hemorrhoids is based on a range of symptoms and severity and rates each condition according to how much it impacts your daily life.
At the highest rate of 20 percent, your hemorrhoids must have persistent bleeding and other complications like secondary anemia or fissures.
At 10 percent, must have a large or thrombotic, irreducible, and characterized by excessive tissue that is prone to frequent recurrences. Hemorrhoids that are mild or moderate are rated at 0 percent.
Even if you don't reach these levels of severity, you may still be eligible for an extraschedular rating if the schedular rating criteria do not accurately reflect your level of disability. Even though you can file a claim for extraschedular rating, it can be difficult to get approved.
Whether you're struggling with minor discomfort or dealing with more serious symptoms resulting from your hemorrhoids, it's important to seek medical treatment and explore all of your options for support and relief.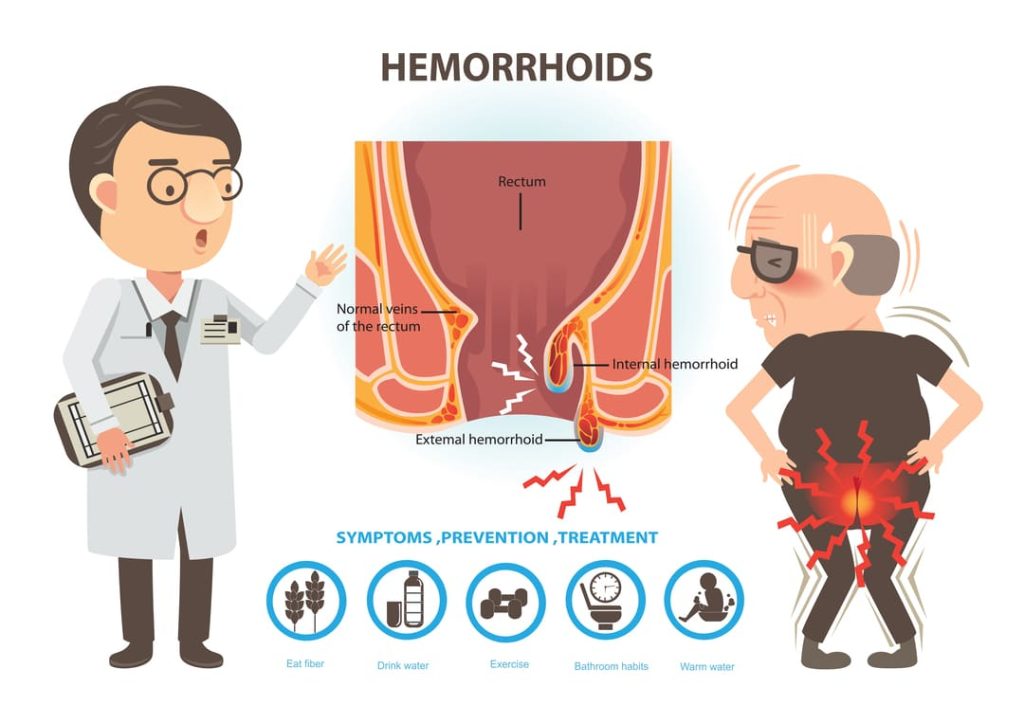 VA Rating for Hemorrhoids Secondary to IBS (Irritable Bowel Syndrome)
If you have been diagnosed with IBS or irritable bowel syndrome, you may wonder how your condition could affect your eligibility for VA disability benefits.
While it's true that IBS often does not meet the criteria for a compensable medical disability according to VA regulations, there may be instances where you do qualify for benefits due to additional conditions that are secondary to your IBS. For example, this additional condition can be rated and compensated under VA guidelines if you suffer from hemorrhoids due to your IBS flare-ups.
It is important to ensure that your application clearly specifies all related conditions to maximize your chances of receiving benefits based on this strategy.
Getting Help With Your VA Hemorrhoids Claim
At VA Claims Insider, we're here to walk you through everything you need to know, including how to file your VA claims. We hope this guide has been helpful. Remember, if you have any questions, we encourage you to contact us for support.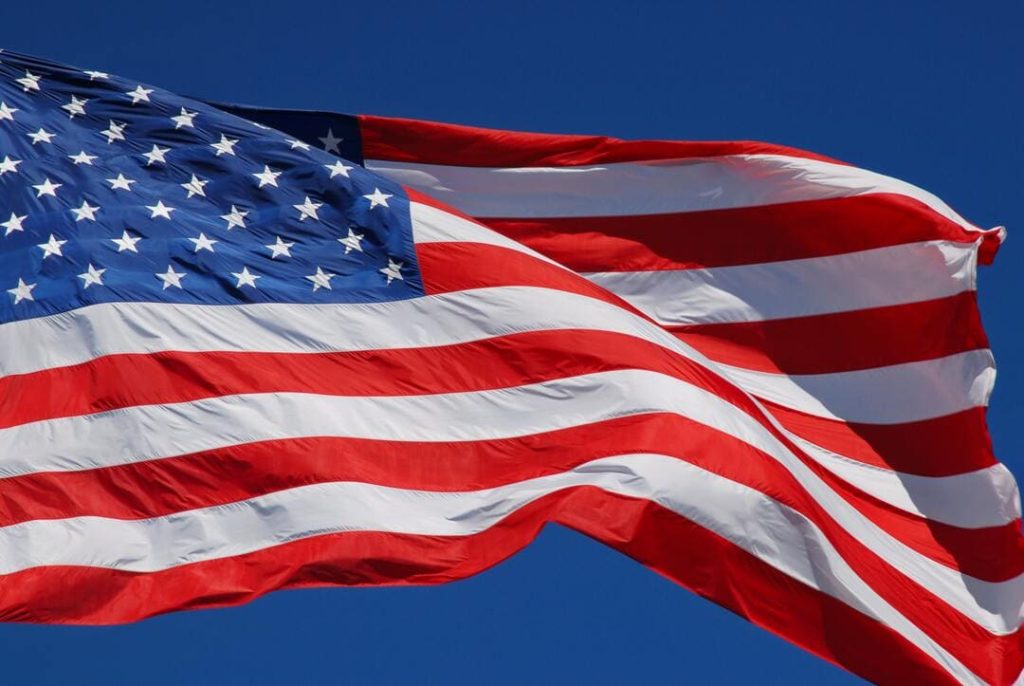 NEED MORE ASSISTANCE?
Most veterans are underrated for their disabilities and, therefore, not getting their due compensation. At VA Claims Insider, we help you understand and take control of the claims process, so you can get the rating and compensation you're owed by law.
Our process takes the guesswork out of filing a VA disability claim and supports you every step of the way in building a fully-developed claim (FDC)—so you can increase your rating FAST! If you've filed your VA disability claim and have been denied or have received a low rating—or you're unsure how to get started—reach out to us! Take advantage of a FREE VA Claim Discovery Call. Learn what you've been missing—so you can FINALLY get the disability rating and compensation YOU DESERVE!
Brian Reese
Brian Reese is one of the top VA disability benefits experts in the world and bestselling author of You Deserve It: The Definitive Guide to Getting the Veteran Benefits You've Earned (Second Edition).
Brian's frustration with the VA claim process led him to create VA Claims Insider, which provides disabled veterans with tips, strategies, and lessons learned to win their VA disability compensation claim, faster, even if they've already filed, been denied, gave up, or don't know where to start.
As the founder of VA Claims Insider and CEO of Military Disability Made Easy, he has helped serve more than 10 million military members and veterans since 2013 through free online educational resources.
He is a former active duty Air Force officer with extensive experience leading hundreds of individuals and multi-functional teams in challenging international environments, including a combat tour to Afghanistan in 2011 supporting Operation ENDURING FREEDOM.
Brian is a Distinguished Graduate of Management from the United States Air Force Academy, Colorado Springs, CO, and he holds an MBA from Oklahoma State University's Spears School of Business, Stillwater, OK, where he was a National Honor Scholar (Top 1% of Graduate School class).