Veterans, how would you like to learn about the new 2022 VA disability percentages for conditions, using actual Veteran Benefits Administration (VBA) data as your north star?
Brian Reese here, USAF & OEF Veteran, Veteran Benefits Expert, and founder of VA Claims Insider.
Part of the reason we call ourselves VA Claims "INSIDER" is because we get access to and make sense of data and information that nobody else does.
And in this high-value blog post, you'll learn the 10 most common VA disability percentages for individual conditions as well as how increase your VA rating in 2022, regardless of how stuck and frustrated you feel right now.
So, VA Claims Insider has data-mined the Top 10 VA Disability Percentages for Conditions in 2022 based on the Veteran Benefits Administration (VBA) Fiscal Year (FY) 2020-2021 report to Congress regarding VA disability compensation.
You might also like the following high-value blog posts:
List of the Top 10 VA Disability Percentages for Conditions in 2022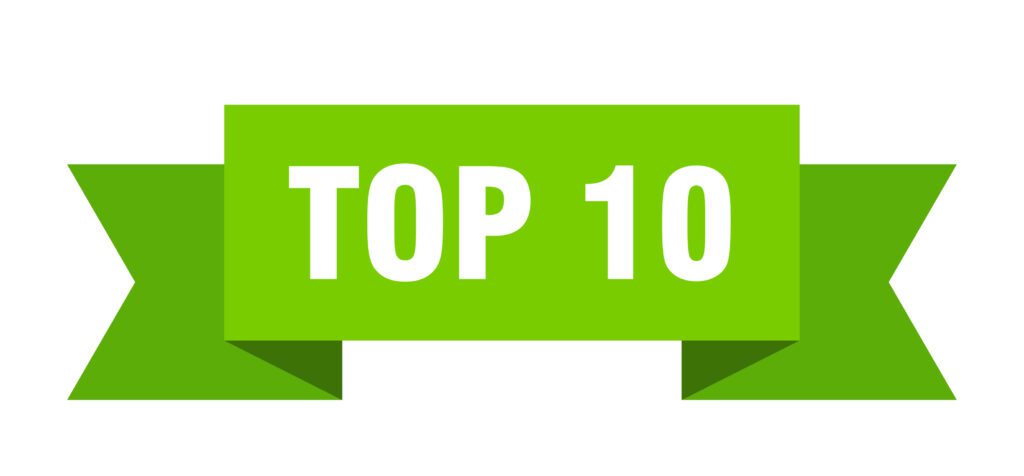 Combined VA Rating and Compensation for Conditions Pay Chart in 2022
| | | |
| --- | --- | --- |
| VA Disability Percentage (%) | *2021 VA Pay Rate ($) | *2022 VA Pay Rate ($) |
| 10% | $144.14 | $152.93 |
| 20% | $284.93 | $302.31 |
| 30% | $441.35 | $468.28 |
| 40% | $635.77 | $674.55 |
| 50% | $905.04 | $960.25 |
| 60% | $1,146.39 | $1,216.32 |
| 70% | $1,444.71 | $1,532.84 |
| 80% | $1,679.35 | $1,781.75 |
| 90% | $1,887.18 | $2,002.30 |
| 100% | $3,146.42 | $3,338.35 |
*The rates above assume Veteran Only, with the estimated 6.1% COLA increase for 2022. If you have dependents, your VA pay rate will be higher.
2022 VA Disability Percentages for Conditions
VA disability compensation is a tax-free monetary benefit paid to disabled veterans with service-connected disabilities that are the result of a disease or injury incurred or aggravated during their active duty military service.
2022 VA disability pay rates are determined by percentages for each service connected conditions according to a veteran's combined VA disability rating, which is currently rated on a scale from 10% to 100%, with breaks in 10 percent increments at 20%, 30%, 40%, 50%, 60%, 70%, 80%, and 90%.
While a 0% VA disability rating is still considered "service connected" with some VA benefits, the 0 percent VA rating is not eligible for monthly tax-free compensation benefits (the 0% VA rating is "non-compensable" by law).
Compensation may also be paid for VA disabilities that are secondary to disabilities occurring in service and for disabilities presumed to be related to circumstances of military service, even though they may arise after the veteran has left active duty military service.
Generally, the more severe a veteran's disability symptoms in terms of Frequency, Severity, and Duration, the higher the VA disability rating assigned, which means a higher tax-free monetary benefit each month.
How the VA Disability Rating System Works
Your combined VA disability rating percentage is incredibly important.
It could be the difference between receiving thousands of dollars and millions of dollars.
Every service-connected disability will receive a rating of 0%, 10%, 20%, 30%, 40%, 50%, 60%, 70%, 80%, 90%, or 100%.
The higher your VA rating, the more benefits you'll receive.
For example, a 10% VA rating is worth just over $150 per month in 2022, while a 100% VA rating is worth more than $3,000 per month.
Your final rating depends on the severity of your disability: the impact it has on your work and life.
However, some disabilities by nature impact you more than others and therefore might garner higher ratings.
VA Fuzzy Math: Calculating VA Disability Rating Percentage for Multiple Conditions
If you have one disability, then the rating for that disability and the rating for your total disability will be one and the same.
However, most of us have more than one service-connected disability.
So how does the VA consider all of them and wind up with one combined VA rating percentage?
If you receive several ratings for corresponding disabilities, they will not just be added together in a cumulative nature.
If you are rated at 70% for PTSD and 50% for Migraine Headaches, you won't be 70% + 50% = 120% disabled.
Why?
Because it's physically impossible to be more than 100% disabled.
Instead, the VA starts with your highest overall rating, multiplies the next highest rating into the previous one, adds it on, and so on.
In the example I just gave, the VA would take the highest rating first, the 70% for PTSD.
According to that number, they would assume that 100% − 70% = 30% of you is still "healthy."
Then they multiply that remaining 30% by the rating for your Migraine Headaches VA disability, which is 50%.
Take 50% of 30% and you wind up with 15%.
Add that 15% onto the original 70%, and you wind up with an 85% total disability rating, which would be rounded up to a 90% combined VA disability rating.
The process continues for each disability remaining from highest to lowest.
Is that clear?
Clear as mud!
But it's the system we have.
Now that you understand it, you can see how someone could have five or six disabilities, but if they're all low value, the rating won't reach anywhere close to 100%.
You'd have to layer in some 70s, 60s, 50s, 30s, etc.
Need help to calculate your combined VA rating?
Just use our FREE 2022 VA Disability Calculator HERE!
How Do I Get a 100% VA Disability Rating?
There are three possible ways to get a 100% VA disability rating:
#1. If the VA's "fuzzy math" calculation puts you at or above 95.00% or higher, the VA will round you up to 100%.
#2. One of your conditions might be rated at 100% out of the gate. (For example, your PTSD is rated at 100%, so your six other rated disabilities might not even come into play.)
#3. If your disability renders you unable to maintain substantial gainful employment, you may receive the pay and benefits of a 100% VA rating—even if your combined VA rating is below 100%. For example, a Vietnam veteran might have a 70% rating because they suffer from cancer due to Agent Orange. But if the chemotherapy and hospitalizations make substantially gainful employment impossible, they may instead be deemed 'Unemployable," which is also known as Total Disability Individual Unemployability (TDIU).
WATCH: How to Get a 100% VA Rating (Step-By-Step!)
In this free 45-minute video training you'll learn 3 Secret VA Disability Claim Tips that could get you a 100% VA Disabiltiy Rating in less time, even if you've already filed or been denied.
Here's what you'll learn in today's VA Claim SECRETS video training:
⭐️ VA Disability Claim Tip #1: "How to Get a VA Disability Increase, Take Control of YOUR claim, Get an Immediate VA Disability Rating Increase, and Have it Decided 6 Months FASTER."
⭐️ VA Claim Secrets Tip #2: "How to Legally, Morally, Ethically, and Medically Get a 100 Percent VA Disability Rating and Over $3,000/month, Tax-Free, for Life" (This One Is Easier Than You Might Think!)
⭐️ VA Rating Increase Tip #3: "How to Write Your Statement in Support of a Claim and Obtain Buddy Letters, So YOU Can Get the VA Rating and Compensation You Deserve."
Wan to Speak with a VA Disability Claim Expert?
At VA Claims Insider, we help fellow Veterans celebrate LIFE CHANGE by getting them the VA disability rating and compensation YOU DESERVE by law.
And, you'll get to work with a Veteran Coach (VC) who will lead you to VA claim success.
We're a company OF Veterans, BY Veterans, FOR Veterans! FOR Veterans, BY Veterans. We're the largest community of Veterans Helping Veterans Worldwide™
15,000+ disabled veterans served in our Elite Membership program since 2016 with and average VA disability rating increase of >30%
Better Business Bureau (BBB) Accredited Business
4.8/5.0 Google Reviews rating across 2,000+ total reviews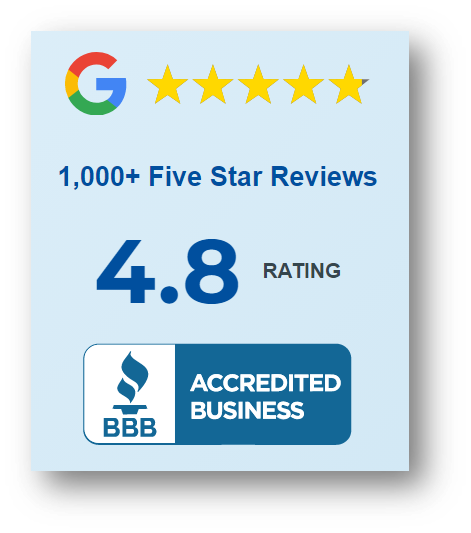 About the Author
Brian Reese
Brian Reese is one of the top VA disability benefits experts in the world and bestselling author of You Deserve It: The Definitive Guide to Getting the Veteran Benefits You've Earned (Second Edition).
Brian's frustration with the VA claim process led him to create VA Claims Insider, which provides disabled veterans with tips, strategies, and lessons learned to win their VA disability compensation claim, faster, even if they've already filed, been denied, gave up, or don't know where to start.
As the founder of VA Claims Insider and CEO of Military Disability Made Easy, he has helped serve more than 10 million military members and veterans since 2013 through free online educational resources.
He is a former active duty Air Force officer with extensive experience leading hundreds of individuals and multi-functional teams in challenging international environments, including a combat tour to Afghanistan in 2011 supporting Operation ENDURING FREEDOM.
Brian is a Distinguished Graduate of Management from the United States Air Force Academy, Colorado Springs, CO, and he holds an MBA from Oklahoma State University's Spears School of Business, Stillwater, OK, where he was a National Honor Scholar (Top 1% of Graduate School class).