How would you like to learn about the 3 easiest things to claim for VA disability, using SECRET VA disability claims data as your guide? Well, I've got some good news for you…Brian Reese here, USAF 100% disabled veteran, and founder of VA Claims Insider.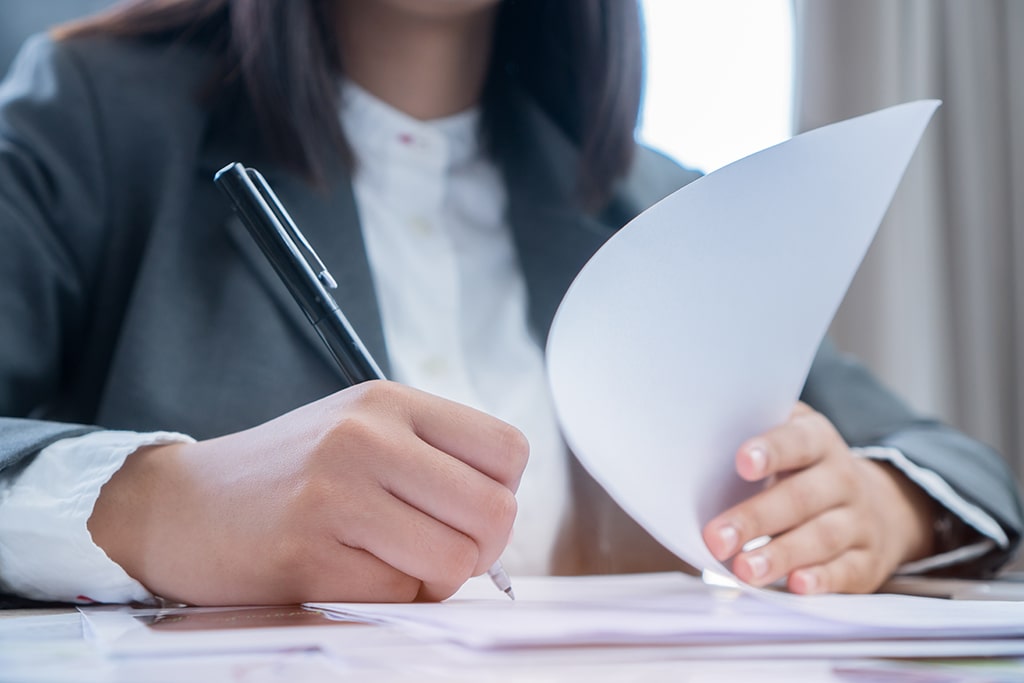 Part of the reason we call ourselves VA Claims "INSIDER" is because we get access to information that nobody else does…this blog post is no exception.
For the first time ever, VA Claims Insider reveals and explains the easiest things to claim for VA disability based on the Veteran Benefits Administration (VBA) FY 2018-2019 report to Congress regarding VA benefits and compensation.
#1 Easiest VA Disability Claim to Win: Tinnitus or "ringing in the ear syndrome"
According to the 2018-2019 disability claims data, Tinnitus was the most commonly claimed disability for all Veterans with 157,152 compensation recipients. 93.6% of Veterans were rated between 0% and 10%.
Tinnitus can only have one VA rating. It is either 10% or nothing. There is no lower VA rating and there is no higher VA rating. Therefore, we call it a "low-value" claim, because it is always rated at 10%, and 10% only, with no exceptions.
People most at risk of Tinnitus are those who work in loud conditions including musicians, elderly and the military personnel.
Tinnitus is not categorically a condition but a symptom of an underlying condition, such as age-related hearing loss, ear injury or a circulatory system disorder.
Tinnitus involves the sensation of hearing sound when no external sound is present. Tinnitus symptoms may include these types of phantom noises in your ears such as ringing, buzzing, roaring, buzzing, clicking, hissing or humming. The most common type of this is Subjective Tinnitus which is the kind the veteran can only hear.
If you're thinking about filing your VA Tinnitus claim as a secondary disability, the following conditions can cause or make Tinnitus worse: head and neck conditions, Meniere's disease, depression and anxiety, PTSD, TBI, hearing loss, Temporomandibular Joint Disorder (TMD) and high blood pressure, among others.
#2 Easiest Things to Claim for VA Disability: Musculoskeletal Conditions (Strains, Sprains, Joints, Painful Motion, Limitation of Flexion)
Based on the latest 2018-2019 VA data, Musculoskeletal conditions were in the Top 5 most compensated claims for all Veterans, across all demographics. 92.2% of Veterans were rated between 0% and 20%, once again making these low-value VA claims.
Musculoskeletal system conditions include issues with joints and muscles and must involve (1) limitation of range of motion (flexion) and/or (2) painful motion. Symptoms associated with musculoskeletal system conditions include limitation of range of motion (flexion), painful motion, arthritis, weakness, easily fatigued, loss of power, lack of coordination and decreased movement control.
Musculoskeletal disabilities can also be filed as secondary VA disability claims, and can be caused or made worse any of the following conditions: medication side effects, depression and anxiety, PTSD, TBI, Temporomandibular Joint Disorder (TMD), right side of body injuries affect left side of body (& vice versa) and spine, neck, back, hips, arms, legs, and feet, among others.
#3 Easy Things Claim for VA Disability: Mental Health Conditions
The 2018-2019 secret VA data shows that mental health conditions including PTSD were among the top three most compensated VA claims for all Veterans, across all demographics. For example, 90.7% of Veterans were rated at 30% or higher for mental health, while 41.1% of Veterans were rated at 70% or higher.
Therefore, mental health conditions, including PTSD, major depressive disorder, generalized anxiety disorder, somatic symptom disorder, among others, are "high-value" claims. We call mental health conditions high-value claims because they have a very high likelihood of getting rated at 30% or more.
Post-traumatic stress disorder (PTSD) is a mental health condition, which is "triggered" by a terrifying event—either experiencing it or directly witnessing it. Some mental health symptoms include flashbacks, nightmares, anxiety, depression, insomnia, suicidal thoughts, anger issues, work problems and relationship issues.
All VA mental health claims fall into one of three categories: 1) PTSD Combat, 2) PTSD Non-Combat / Military Sexual Trauma (MST), and 3) All Other Mental Health Conditions.
You might enjoy my post on How to File a VA Claim for PTSD.
PTSD always has in-service stressors, which cause or make the PTSD worse, such as exposure to death, threatened death (fear or hostility), actual serious injury, threatened serious injury, actual sexual violence and threatened sexual violence.
Non-combat PTSD stressors include things such as MST, service-member suicide, serious car accidents, training accidents, victim of rape and witnessing a rape, among others.
Moreover, PTSD can worsen if the Veteran has either of medication side effects, tinnitus, chronic pain, TBI, sleep apnea or insomnia.
To file a claim that will qualify you for the disability benefits due to PTSD or any other type of mental health condition (there are 37 ratable VA mental health conditions under the law.
Here are some mental health VA claim tips and evidence requirements for each:
PTSD First-Time Filer
If you are a Veteran filing a VA disability claim for PTSD for the very first time, you must meet the following evidence requirements: identification of in-service stress indicating the salient information such as dates, description, geographic location, unit assignment and dates of assignment; statement in Support of Claim for Service Connection for PTSD; Statement in Support of a Claim – VA Form 21-4138; Buddy letter/s (highly recommended; and C&P Examiner will complete the DBQ for PTSD Initial.
PTSD Increase
If you are already rated for PTSD by the VA, but believe you are underrated and deserve a higher VA rating based upon your symptoms, we highly recommend the following supporting evidence: DBQ for PTSD Review completed by a U.S. Board Certified Psychologist, Statement in Support of a Claim – VA Form 21-4138 and buddy letters.
These documents are important because you must show that your PTSD symptoms are worse, which means you qualify for the higher PTSD rating criteria under the law.
Other Mental Health Conditions
Anything that's not PTSD falls under the category of "Other Mental Health Conditions and include things such as major depressive disorder VA claim, generalized anxiety disorder VA claim, and somatic symptom disorder.
We recommend obtaining a DBQ for Other Mental Health Conditions completed by a U.S. Board Certified Psychologist, Medical Nexus letter for the first-time filer, Statement in Support of a Claim – VA Form 21-4138 and buddy letters.
Buddy letters are especially crucial if lay evidence is needed to further substantiate the approximate timeframe that your mental health condition was caused or made worse by your active duty military service. This is legally referred to as the "Nexus" to prove service-connection. In the absence of medical evidence, VA raters will consider first-hand witness testimony (buddy letters) to help make their decision.
Need more medical evidence to service-connect and get rated at the appropriate level in support of your VA disability claim or appeal? Join VA Claims Insider Elite and have our medical team get started on your VA disability claim for FREE:
Have questions about your VA disability claim?
We can help you win, service-connect, and get a higher VA disability rating from the VA. We can also help you with the medical evidence needed to WIN your appeal.
Please reach out to us at VA Claims Insider, and we'll get you the VA disability rating and compensation YOU deserve.
Listen to the VA Claims Insider Podcast:
Check out The VA Claims Insider YouTube channel!
Get the medical evidence you need from our medical staff of fellow disabled veterans inside VA Claims Insider Elite. Start now for FREE:
We're Veterans helping Veterans Worldwide™, and since 2016 we've helped 10,000+ Veterans just like you INCREASE their VA disability rating!
---
About the Author
Brian Reese
Brian Reese is one of the top VA disability benefits experts in the world and bestselling author of You Deserve It: The Definitive Guide to Getting the Veteran Benefits You've Earned (Second Edition).
Brian's frustration with the VA claim process led him to create VA Claims Insider, which provides disabled veterans with tips, strategies, and lessons learned to win their VA disability compensation claim, faster, even if they've already filed, been denied, gave up, or don't know where to start.
As the founder of VA Claims Insider and CEO of Military Disability Made Easy, he has helped serve more than 10 million military members and veterans since 2013 through free online educational resources.
He is a former active duty Air Force officer with extensive experience leading hundreds of individuals and multi-functional teams in challenging international environments, including a combat tour to Afghanistan in 2011 supporting Operation ENDURING FREEDOM.
Brian is a Distinguished Graduate of Management from the United States Air Force Academy, Colorado Springs, CO, and he holds an MBA from Oklahoma State University's Spears School of Business, Stillwater, OK, where he was a National Honor Scholar (Top 1% of Graduate School class).