Don't miss these mail-in voting tips!
How should Veterans vote in the 2020 elections? Or how do active duty service members vote? These are the two questions most veteran and active duty service members are asking themselves leading up to the general election on November 3, and many might want to consider mail-in voting.
With the added complication of this year's election being held during a global health crisis, more of the general public is considering a mail-in vote as well. Hence, they do have similar questions and concerns. About one-quarter of U.S. votes in the 2016 elections came via either absentee or universal mail ballots. With the COVID-19 pandemic keeping people away from the polls, that number will probably increase.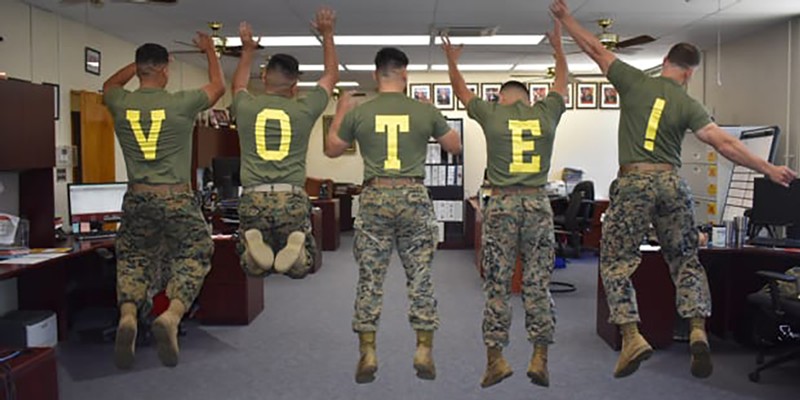 Did you know at least three-quarters of all United States Citizens will be eligible to cast their vote by mail? They will receive a ballot in the mail for the upcoming 2020 general elections, which is the highest ever in the history of U.S elections.
According to the Washington Post, if the current election trends hold and the public turnout increases – as predicted by political pundits, the U.S. can expect over 80 million mail-in votes in 2020. This number is twice as much as the number of mail-in votes in 2016.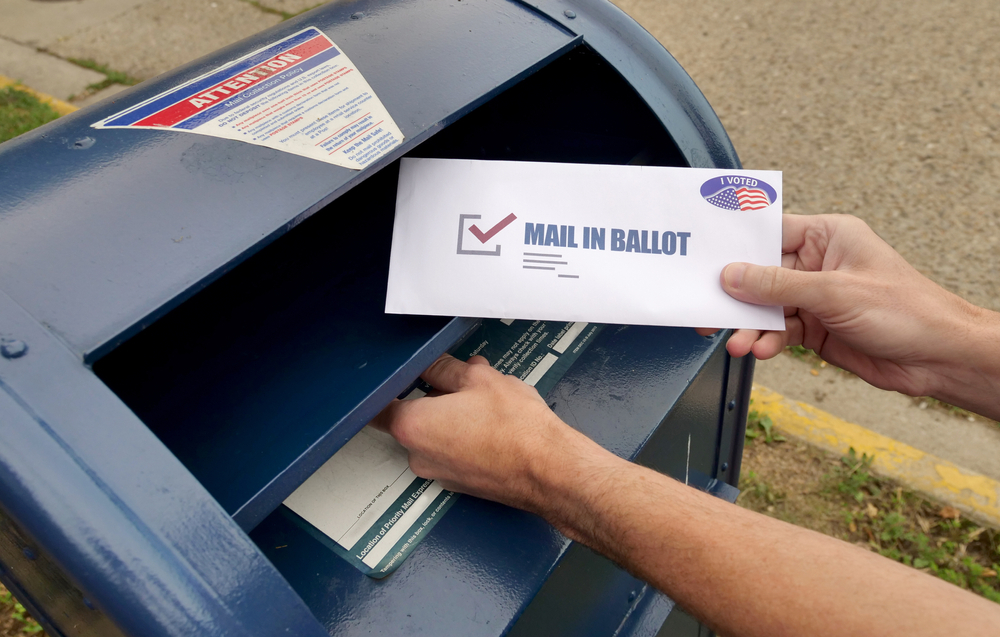 Nearly half (43%) of active duty voters voted outside of a traditional polling station in 2016. With mail-in voting in the 2020 elections being accessible to more U.S. citizens than any other in U.S. History, it is important to know current and former service members can make their voices heard.
1. Mail-in Voting: A Commonsense Solution for Active Duty Service Members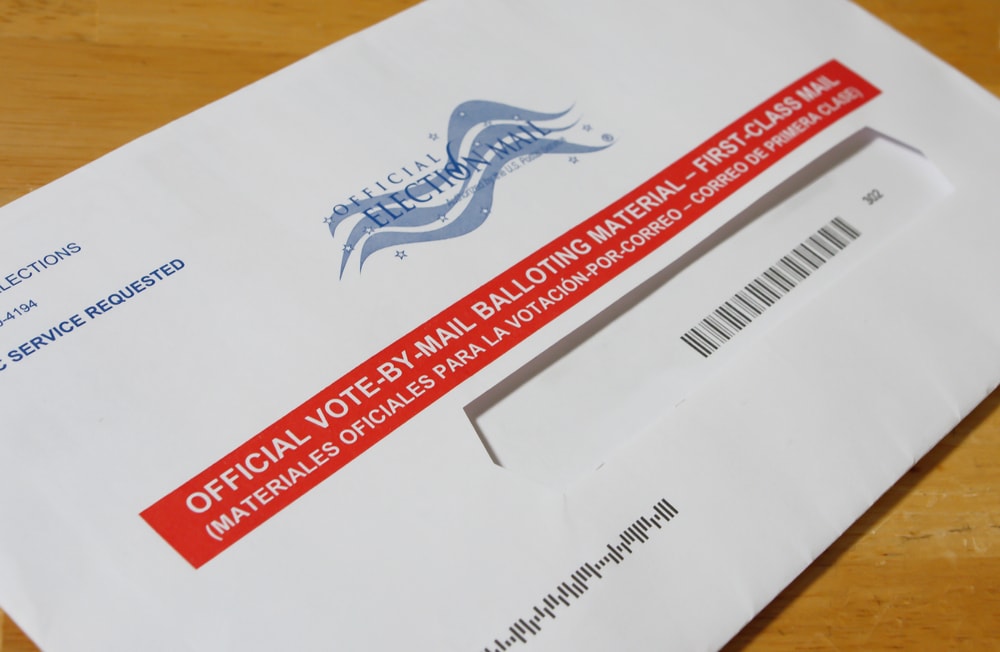 For many active duty service members and veterans, casting their vote by mail has been a customary practice. Mail-in voting has been a default method for the armed forces and veterans to participate in elections for quite some time now.
Retired U.S. Air Force Gen. Michael Hayden has served as a director of CIA and National Security Agency (NSA). He tweeted that he has been using mail-in voting for the last 40 years. In fact, active duty service members and veterans' reliance on mail-in voting has a 150 year-old history.
Around 150,000 union soldiers used an absentee ballot facility during the Civil war to cast their votes. In 1944, amidst World War II, the absentee balloting by the U.S. Army and veterans accounted for over 6 percent of overall votes for the presidential election.
The armed forces' proud and strong tradition of mail-in voting continues even today. In the general elections of 2012 and 2013 combined, over 821,000 ballots made their way overseas to the armed forces personnel.
Additionally, according to the United States' Election Assistance Commission official figures, about 80 percent of all overseas military forces voted via mail-in voting back in the 2018 elections. It is a trusted and established practice that reliably allows service members to participate in elections.
2. How do veterans vote by mail?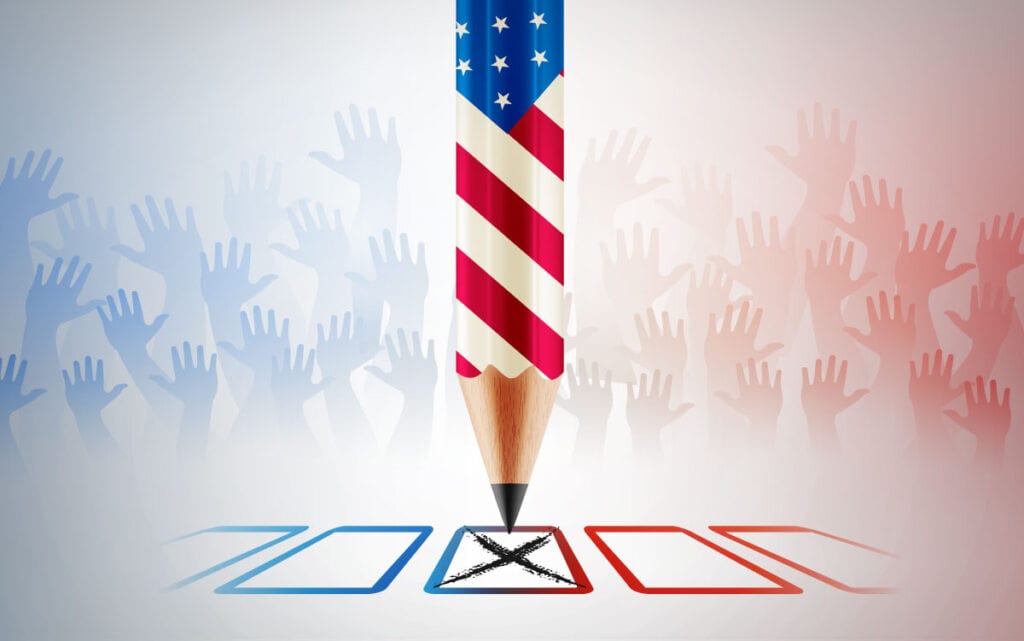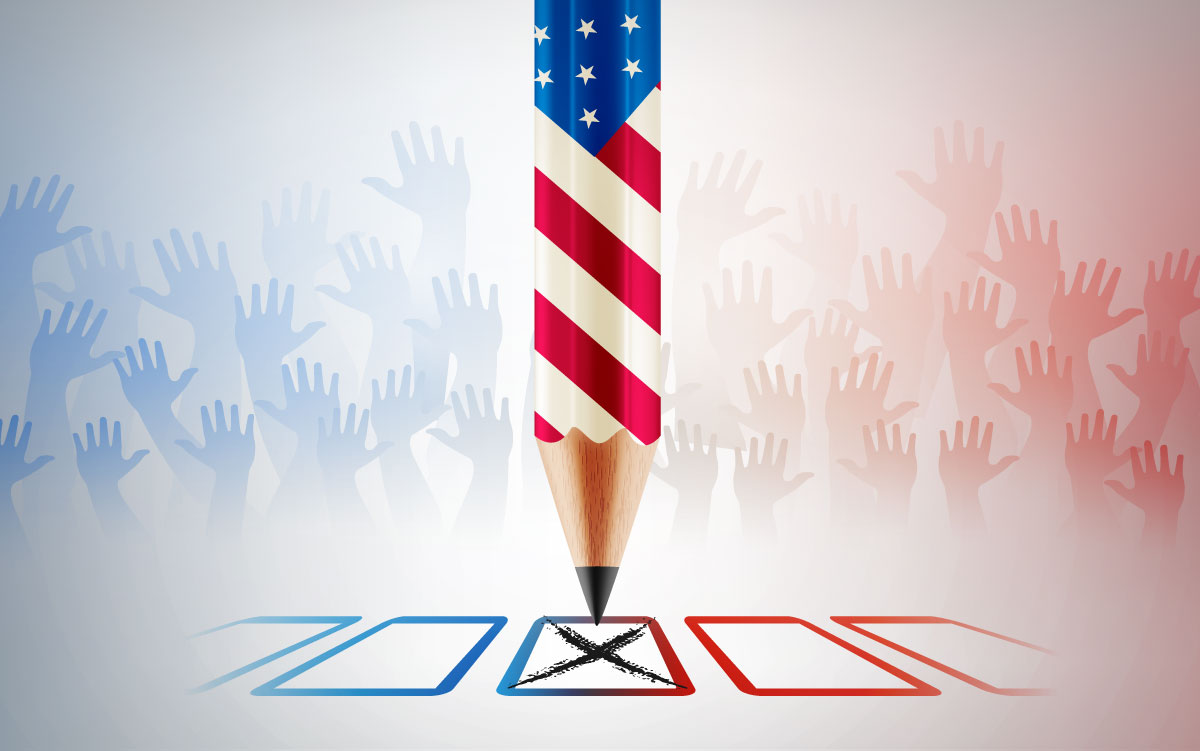 The mail-in voting process is relatively simple. First, a service member or a veteran has to download and print a standardized "Federal Post Card Application." This application is available from the "Federal Voting Assistance Program" website set by the United States Department of Defense.
The application helps make the entire process more efficient by offering military personnel several options, i.e., whether to register for voting or update their current information. They can even request an absentee ballot from their respective state of residence as well.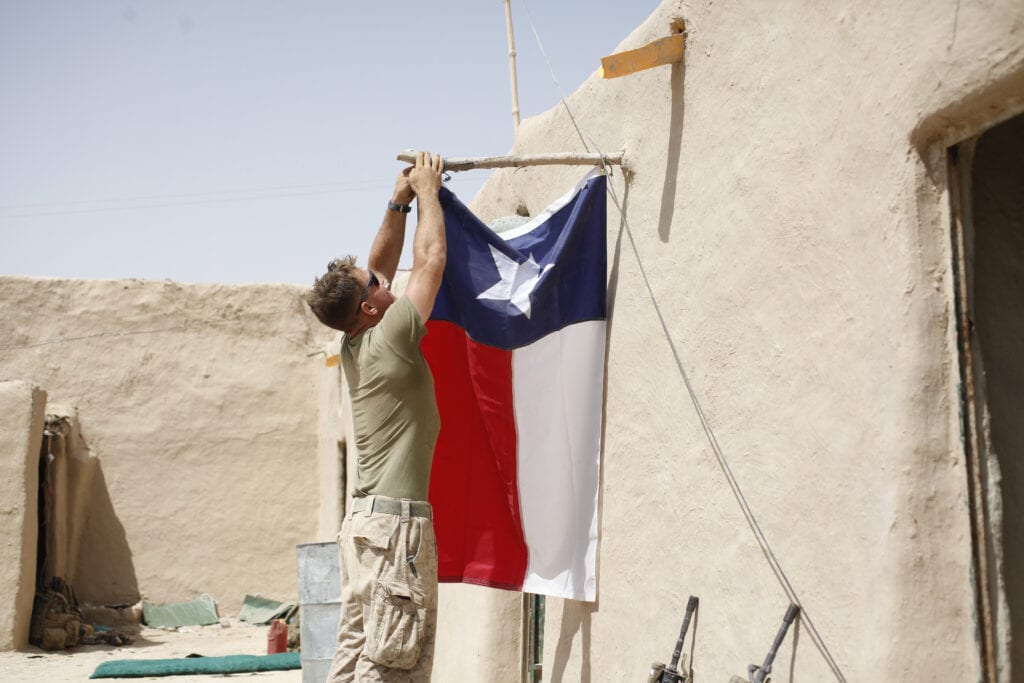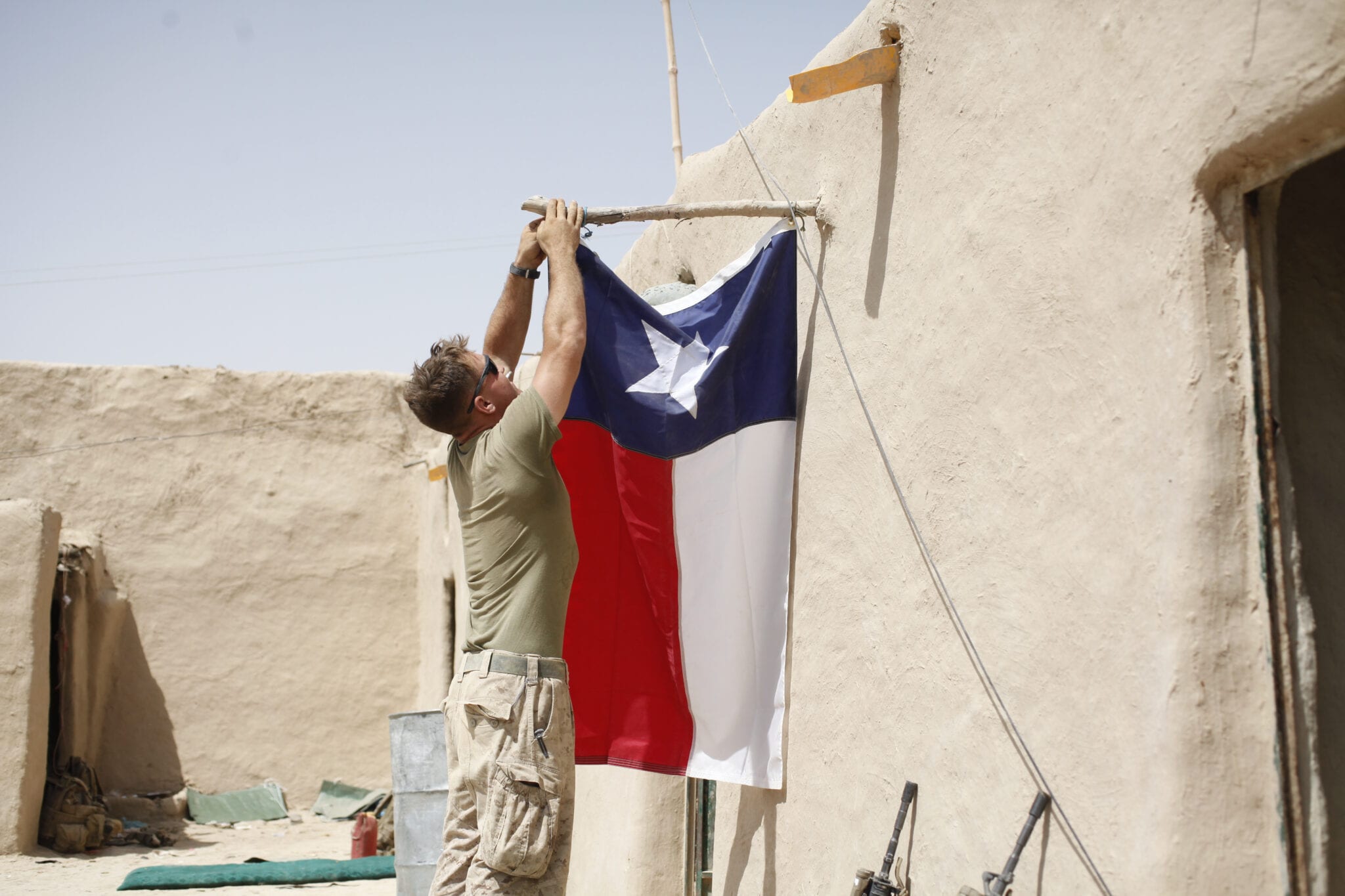 Both veterans and active duty service members can also sign up for receiving absentee ballots for current and all future elections.
According to the Federal Voting Assistance Program (FVAP), once the election commission receives and confirms an applicant's information, the election official will mail an absentee ballot to the active duty member or the veteran. The applicant will receive their ballot wherever they are stationed or residing, or the commission will transmit it electronically (if possible).
Finally, once the military personnel complete their ballot, they can mail it back to the designated election office, where they add the received mail-in vote to the general vote count. Although some states allow military personnel to return their ballots electronically, most active-duty members and veterans prefer to mail in their votes.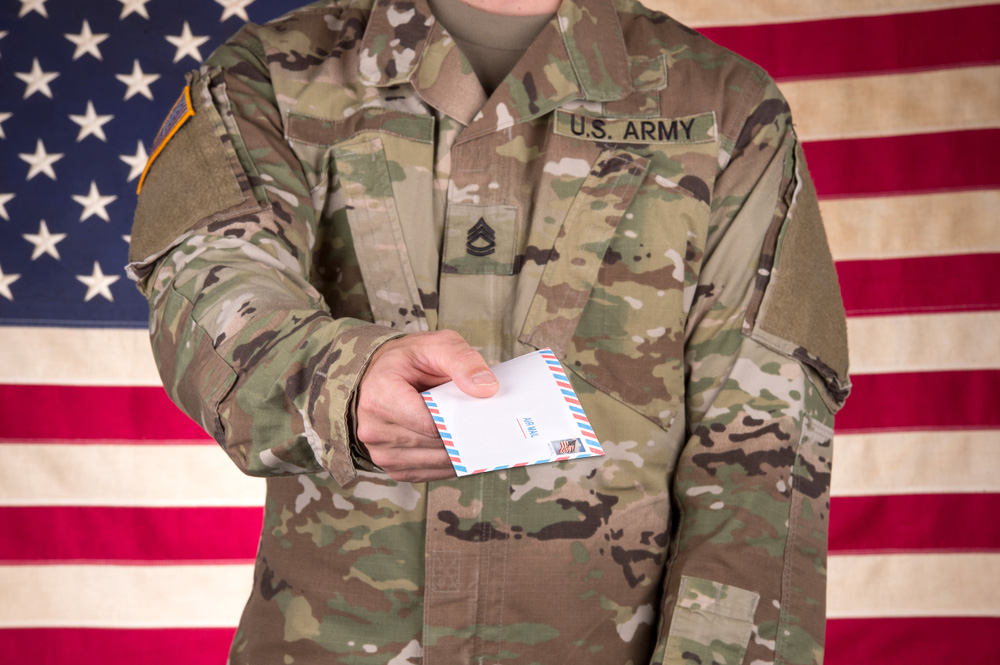 Members of the armed forces who prefer to use mail-in vote in 2020 must comply with certain voting requirements according to their home state. For example, some states require a witness to sign the absentee ballot along with a veteran or active duty service member.
Similarly, other states may have a deadline by which veterans must send their mail-in votes in order to be added in the vote count.
If you are active duty or a veteran who has not received their absentee ballots in time, you can use a backup option provided by the "Federal write-in absentee ballot."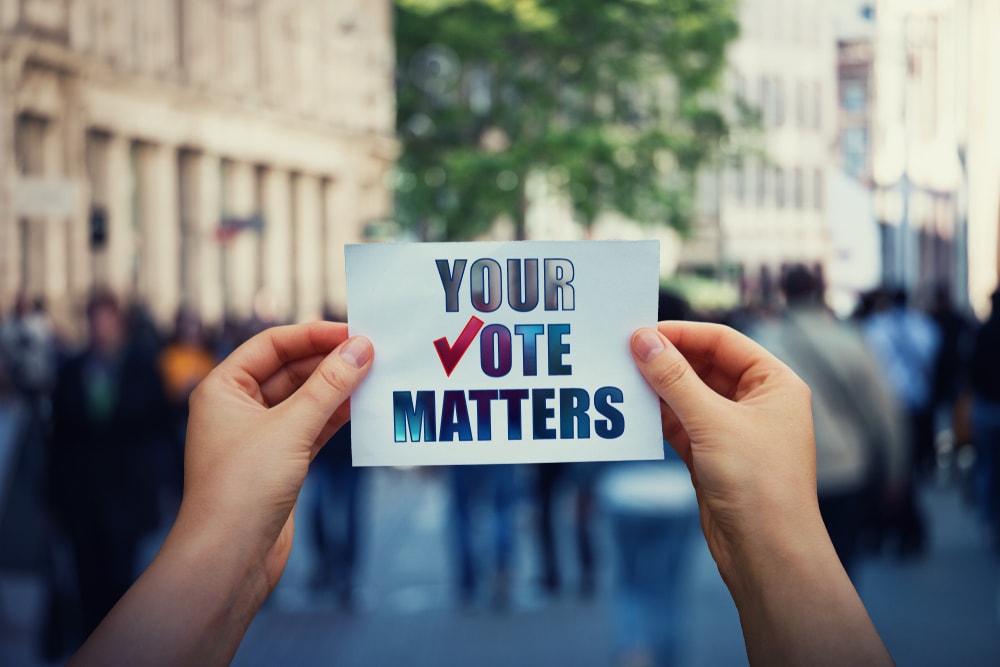 That said – mail-in voting is not a partisan issue for the members of the U.S. armed forces. It is, in fact, more of an indispensable channel to ensure that irrespective of their political affiliations, all service members, whether active duty or veterans, can practice their democratic right to vote.
Indeed the United States military encourages all its service members to vote. They have even established designated offices for voting assistance to help active-duty military personnel and veterans to navigate through the voters' registration and voting process.
3. Absentee Voting: An Overview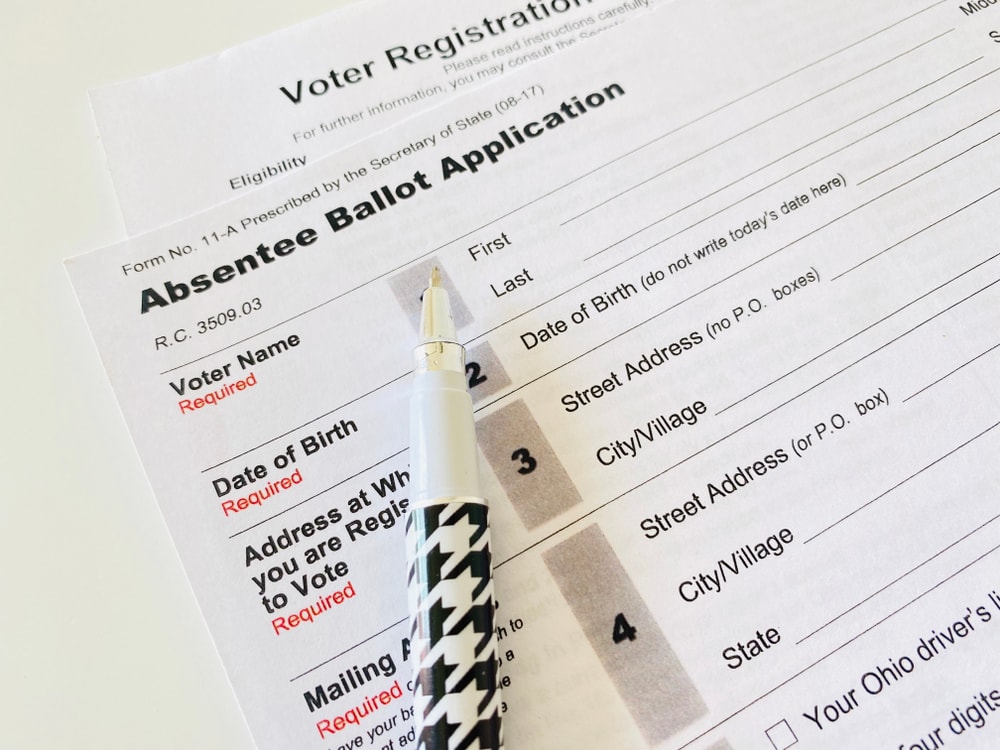 FVAP encourages all military personnel to use the Federal Post Card Application (FPCA) to begin their absentee voting process. If you are active duty, it will extend your eligibility as a voter to receive a ballot for all federal elections in future years.
The FPCA will act both as an absentee ballot request and a registration form. However, FVAP recommends all military voters to submit a new Federal Post Card Application every year and/or whenever they move.
4. How Can Active Duty Service Members Use Absentee Voting?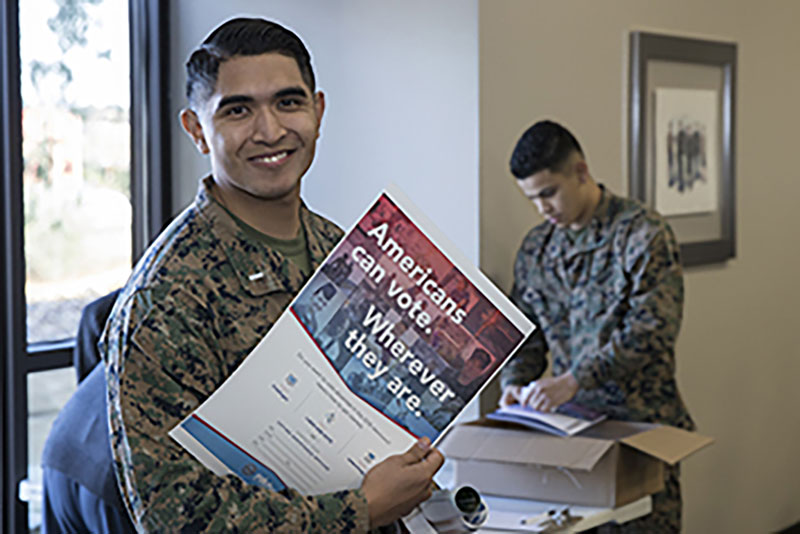 On active duty, you can use absentee voting if you are living away from your resident state or deployed on an international assignment.
Here is how:
Register for mail-in voting for the 2020 election and request your ballot via filling

FPCA

. Send it to your designated election office.

Check if there is a

deadline for voter registration

for the next election in your state.

Your voting residence is usually your legal state of residence (the U.S. territory or state where you are a registered voter).

Check your voting residence here.

Use the FPCA to ensure that your state will manage to send you a mail-in voting ballot for the 2020 election at least 45 days prior to the general elections.
Moreover, it is a good idea for you to send in a new FPCA in January every year and/or every time you relocate.
5. Where Can You Get Service Voting Information?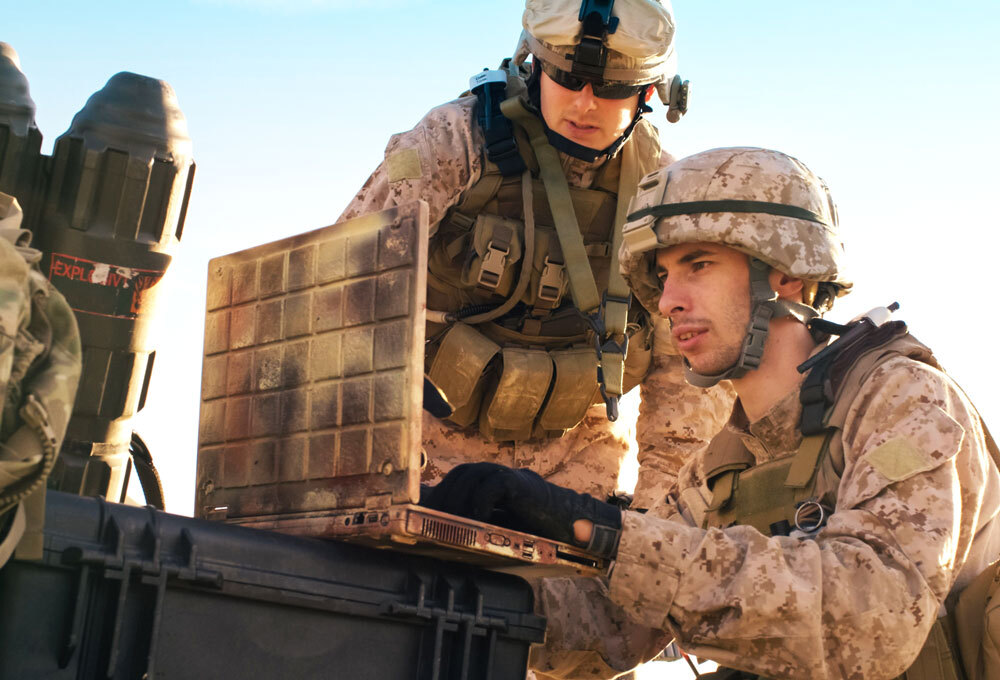 Each military service offers extensive voting information and assistance from the unit level up. If you are on active duty, you can contact the "Installation Voter Assistance Office" for assistance with any process of the mail-in voting for the 2020 election.
If you are looking for service-specific mail-in voting information, you can visit the FPCA website or contact your "Service Voting Action Officer."
If you wish to speak to someone local and in-person, you can contact your nearest local Installation Voter Assistance (IVA) office and speak to a Voting Assistance Officer (VAO).
Your VAO will be able to provide you with printed copies of all the forms, assist in completing those forms, and answer any questions you may have regarding the mail-in voting process for the 2020 elections.
6. How can you vote after a move?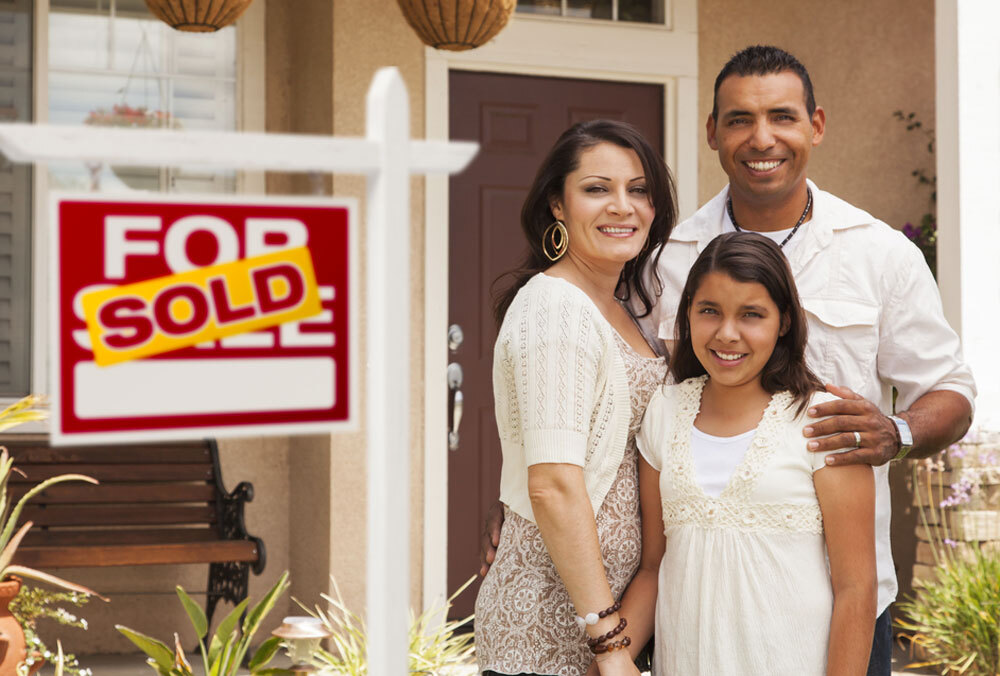 The election office will not be able to forward the voting material to you at a different location other than your registered address. Thus, you must inform the election office every time you move and update your information every year or whenever it's needed.
During your transition period after a deployment or Permanent Change of Station (PCS), you can get direct assistance by contacting your Installation Voter Assistance Office (IVA). They will guarantee that your ballot can still trace you.
You can also visit the IVA office while in-processing at your new duty station, overseas deployment, or returning from a deployment.
If you are a veteran or separating from active duty, check here how to get ready to vote during your transition to civilian life.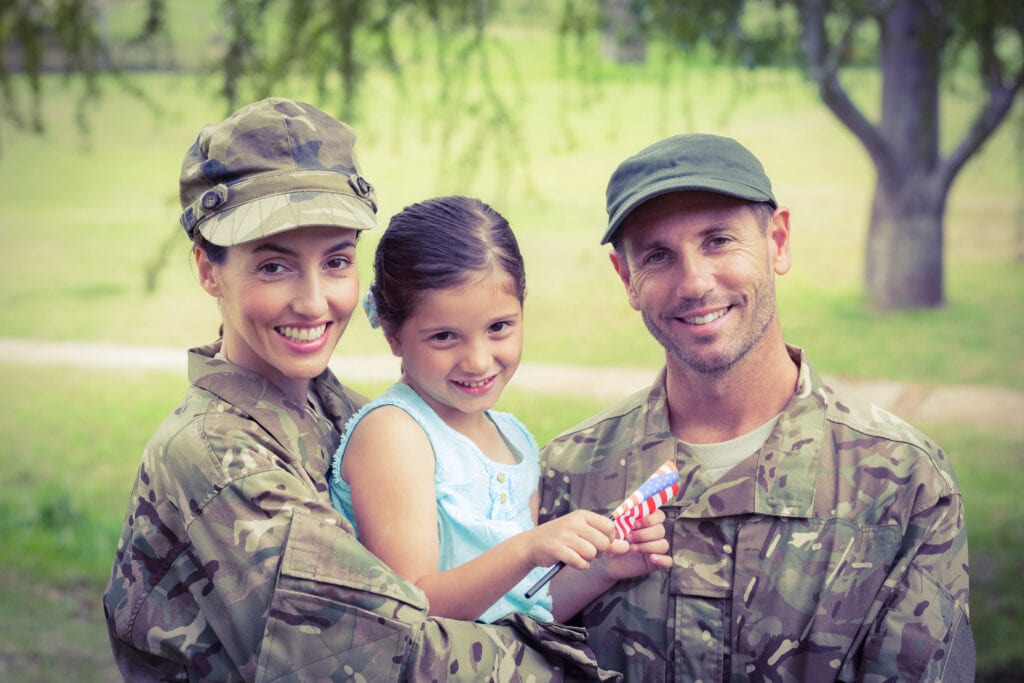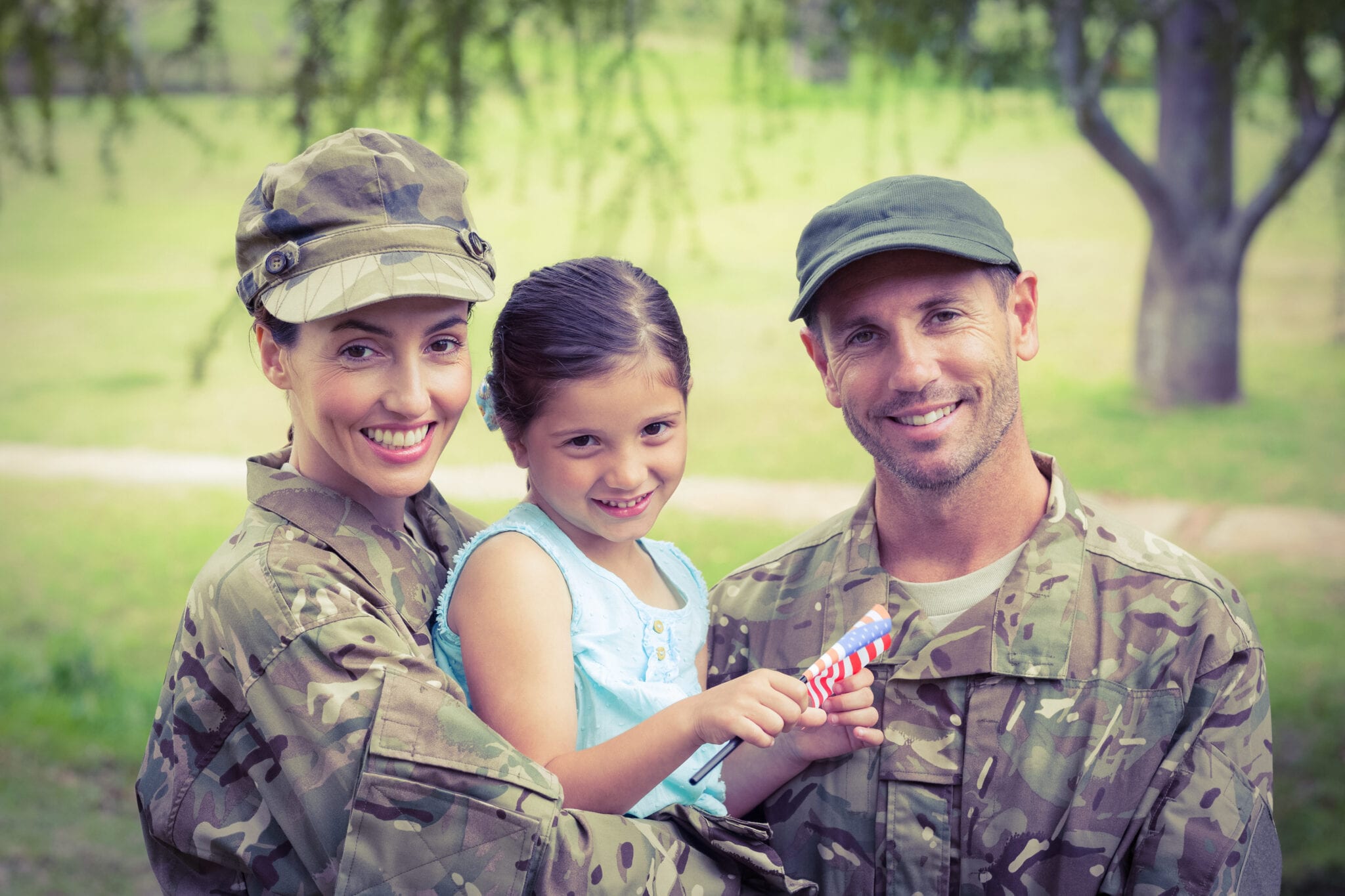 Military spouses and family members may be able to opt for mail-in voting in the 2020 election under the same law that allows military members to exercise their absentee voting rights.
This means if you are a spouse or a family member of the active duty military personnel living outside your voting jurisdiction, you can use mail-in voting in the all federal elections.
8. What is the Mail-In Voting Process for a Military Spouse or Family Member?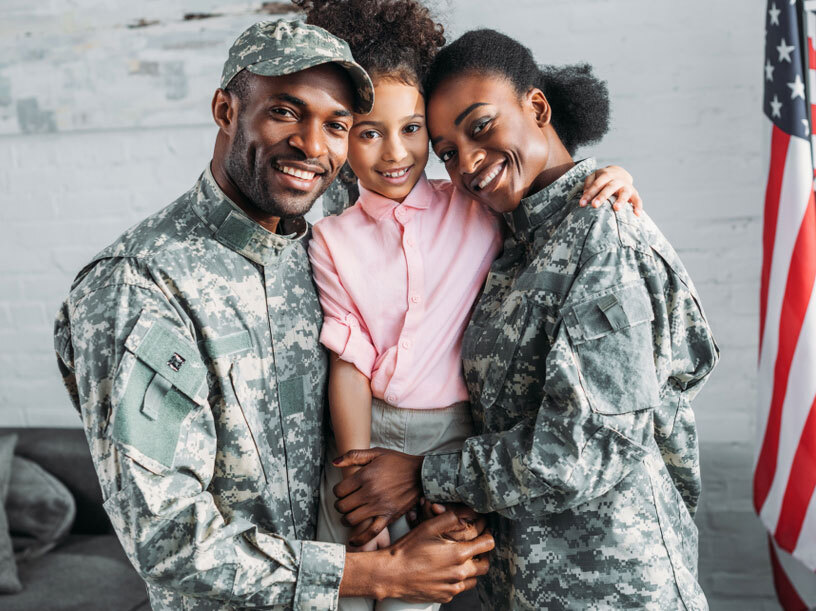 Most active duty personnel and their family members ask if they can use mail-in voting in the 2020 election. The answer is yes, they probably can, and here is how:
Register your vote and request a mail-in voting ballot by filling out your

"Federal Post Card Application (FPCA).

Once you fill it out, sent it to your designated election office.

Check your voter's registration deadlines with your resident state.

Similar to the active duty personnel, your voting residence will most likely be your legal state of residence.

You can check here.

While using FPCA, confirm with your residence state that they will be able to send in your mail-in voting ballot at least 45 days prior to the general election day.
As a spouse or a family member, you must also submit a new FPCA in January every year and/or every time you relocate.
9. Access to Mail-In Voting for Veterans and their Family Members in the 2020 Election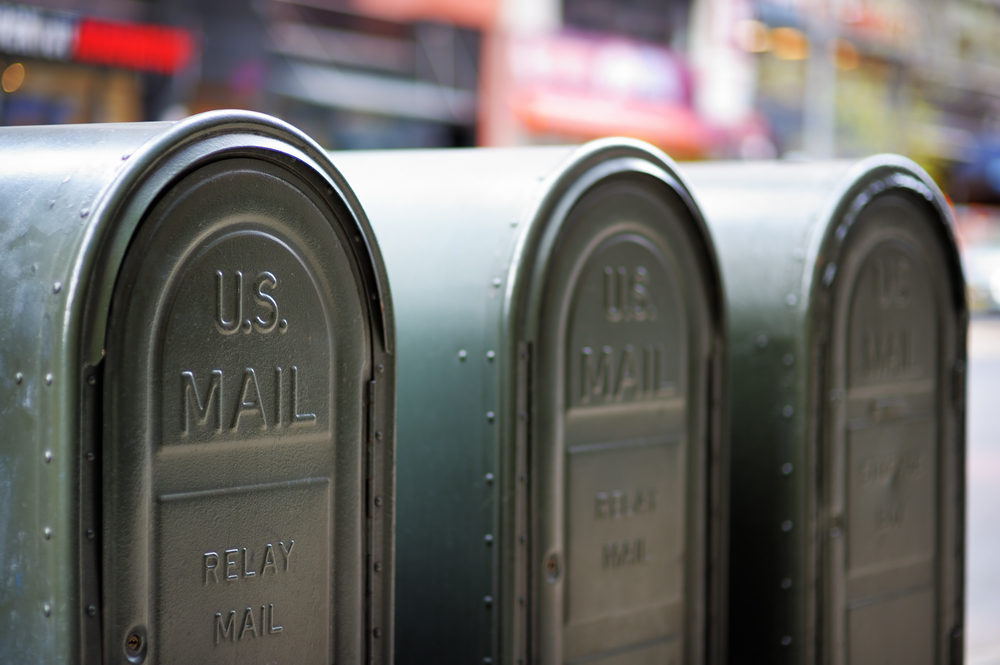 Mail-in voting is readily available to active duty service members and their spouses or family members while stationed abroad. However, the facility is not available in a similar fashion upon their return home.
A very few states offer mail-in voting but only for those with an authorized excuse. As a result, many returning home have no other choice but to cast their vote in person. This can be a real problematic issue for veterans lacking reliable child care and those with inflexible working hours.
Military personnel often have to work for unpredictable and long working hours. Moreover, many military households lack appropriate child care facilities on military bases.
10. Veterans Voting During the COVID-19 Pandemic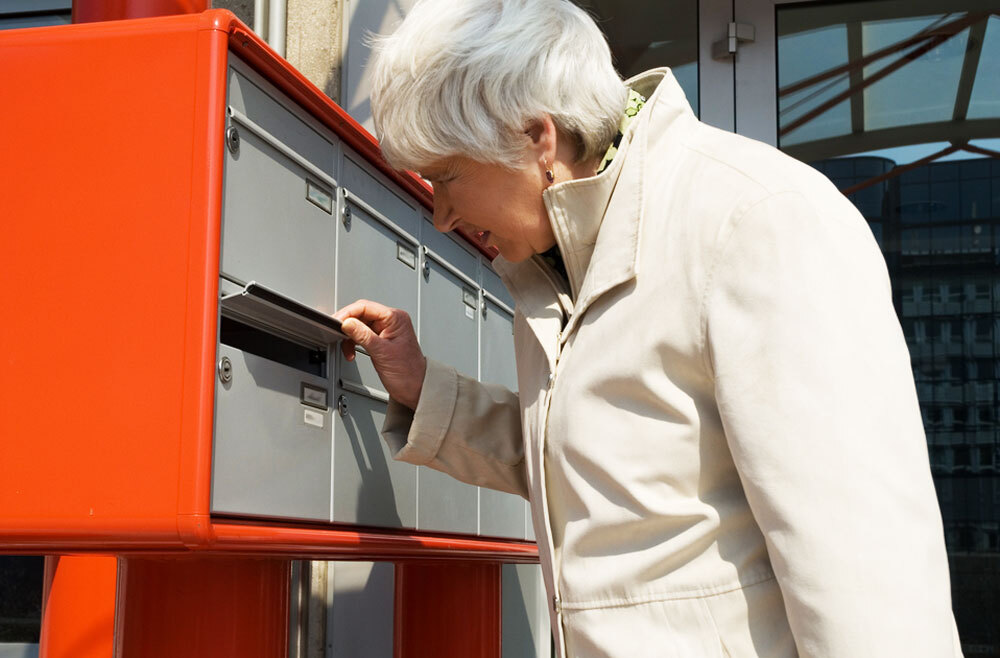 In-person voting may not be an option because it poses certain risks to elderly veterans or those with pre-existing medical conditions, especially in the current Coronavirus pandemic.
The Centers for Disease Control and Prevention (CDC) has identified elderly citizens and people with existing chronic medical conditions being more vulnerable to developing a life-threatening condition if they contract COVID-19.
Some veterans may qualify to meet their states' requirements to justify an absentee ballot. However, their caregivers and family members may not. The family members can get an exemption as well, as, upon their return from polling stations, they may unknowingly infect the veterans.
In order to prevent this from happening, the family members and caregivers may also qualify for a justification. They must be eligible to request a mail-in voting ballot and cast their respective votes from their residences during the pandemic.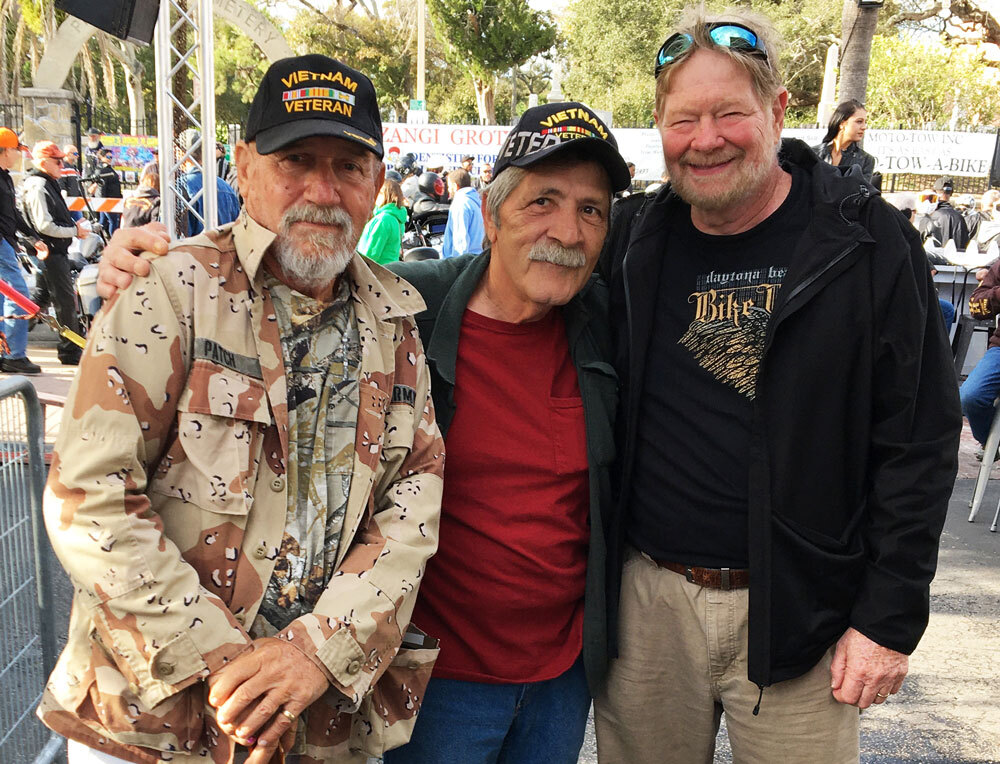 Senator Tammy Duckworth, an Iraq War veteran of the U.S. Army, said that "Veterans are the people who have dedicated their lives to defending each of our constitutional rights and one of those is the ability to vote – to freely vote – in our elections, and to think that they would be denied access to voting … [is] a shameful thing."
Similarly, the family members and caregivers of the veterans and active-duty members should not have to jump across hurdles or risk their health to exercise their voting rights. Mail-in and absentee voting are safe alternatives. They are trustworthy and secure. Congressman Jason Crow, a former Army Ranger, tweeted that every year soldiers send in their votes by mail and that he has seen it happen first hand and believes it to be secure and safe.
Mail-In Voting Take-Aways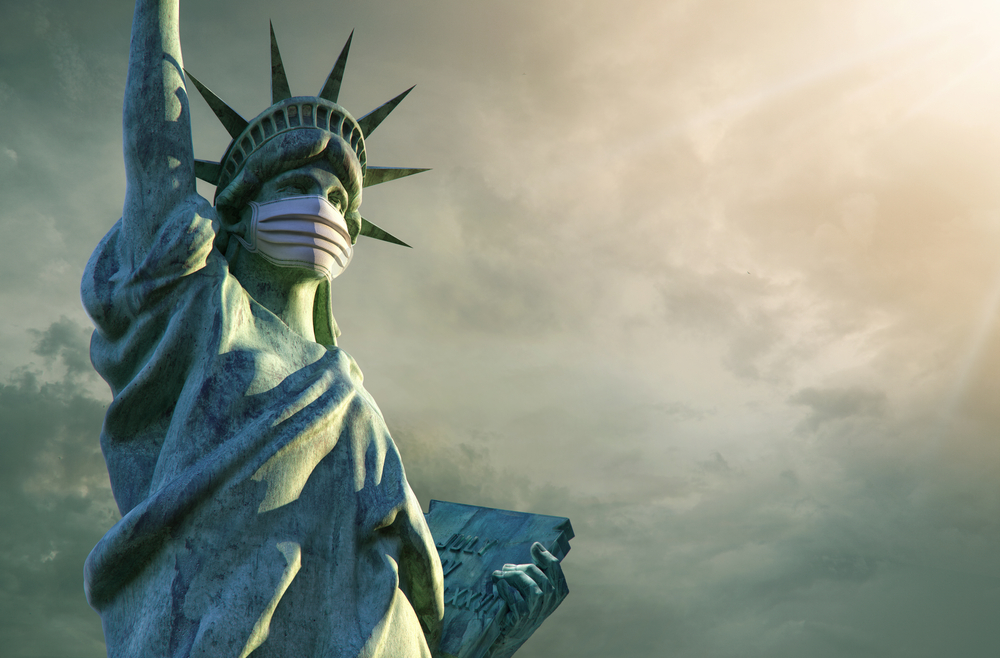 While the whole nation readies to vote in the 2020 election, it promises to be a pivotal moment in American history. Service members and veterans can use absentee and mail-in voting to have their votes counted. While some are accustomed to mail-in voting; to others, it may be an adjustment not to vote in person.
Mail-in voting is a convenient, secure, and reliable way to exercise your constitutional and democratic right to vote. 
Deserve a HIGHER VA Rating?
Learn more about how VA Claims Insider can help you get the rating you DESERVE!
Speak with a VA Disability expert and start for FREE! 
---
Brian Reese
Brian Reese is one of the top VA disability benefits experts in the world and bestselling author of You Deserve It: The Definitive Guide to Getting the Veteran Benefits You've Earned (Second Edition).
Brian's frustration with the VA claim process led him to create VA Claims Insider, which provides disabled veterans with tips, strategies, and lessons learned to win their VA disability compensation claim, faster, even if they've already filed, been denied, gave up, or don't know where to start.
As the founder of VA Claims Insider and CEO of Military Disability Made Easy, he has helped serve more than 10 million military members and veterans since 2013 through free online educational resources.
He is a former active duty Air Force officer with extensive experience leading hundreds of individuals and multi-functional teams in challenging international environments, including a combat tour to Afghanistan in 2011 supporting Operation ENDURING FREEDOM.
Brian is a Distinguished Graduate of Management from the United States Air Force Academy, Colorado Springs, CO, and he holds an MBA from Oklahoma State University's Spears School of Business, Stillwater, OK, where he was a National Honor Scholar (Top 1% of Graduate School class).