What is the 2018 Mission act?
The VA MISSION Act was signed into law on June 6, 2018 and launched by the U.S. Department of Veterans Affairs (VA) on June 6, 2019. Its intent was to strengthen the nationwide VA Health Care System and empower veterans with more health care options.
The "MISSION" stands for "Maintaining Internal Systems and Strengthening Integrated Outside Networks." The VA MISSION Act ended the Veterans Choice Program and established a new Veterans Community Care Program.
The VA Mission Act passed just before the VA Choice Program was set to run out of funding in June of 2018. The Choice Act intended to give eligible veterans access to private healthcare in place of VA care when the wait time for an appointment at a VA facility was longer than 30 days, or the veteran lived more than 40 miles driving distance from a VA facility.
The VA Mission Act was intended to remedy some of the high-profile shortcomings of the Choice Act, such as VA's slow pace of paying private providers for veterans' care, and limited access to care. Furthermore, the VA Mission Act created new access standards designed to give veterans more options for community care. The promise was a major evolution in veteran healthcare and its delivery.
We've now had over two years under the MISSION Act, and reviews are somewhat mixed regarding how well it has served veterans.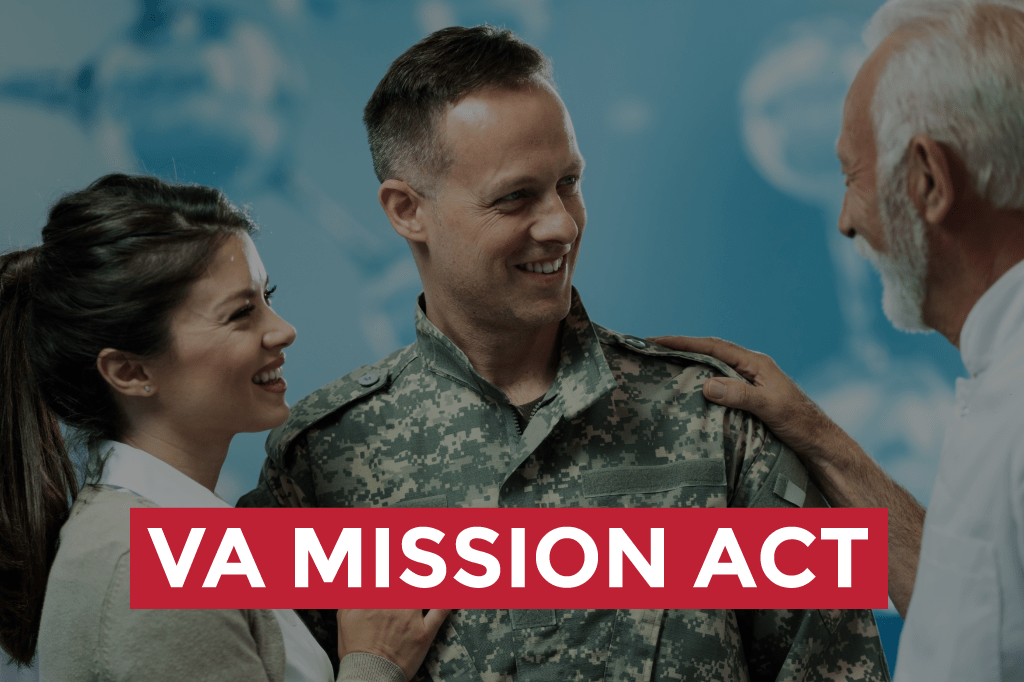 ---
You DESERVE a HIGHER VA rating.
WE CAN HELP.
Take advantage of a FREE VA Claim Discovery Call with an experienced Team Member. Learn what you've been missing so you can FINALLY get the disability rating and compensation you've earned for your service.
What was the purpose of the MISSION Act?
The MISSION Act sought to provide greater access to health care both in VA facilities and in the community, expand benefits for caregivers, and improve the VA's ability to recruit and retain the best medical providers.
The VA Mission Act also addressed in-network and non-VA healthcare issues, veterans' homes, access to walk-in VA care, telehealth, prescription drug procedures, and more.
In a statement at the time, VA Secretary Wilkie emphasized that "the Mission Act will enable VA to consolidate the Department's community care efforts into a single, simple-to-use program that will empower veterans with the ability to choose the healthcare providers they trust."
He also promised "less red tape, more satisfaction and predictability for patients, more efficiency for clinicians, and better value for taxpayers."
---
What changes were made by the MISSION act?
Expanded eligibility for community care and a new urgent care benefit were some of the most significant changes brought by the Mission Act. Clear eligibility criteria were established for veterans to access community care; urgent care services allow more rapid access to treatment wherever required.
In addition, more resources were made available for family caregivers who provide for the needs of their veterans. The VA Mission Act expanded VA's Program of Comprehensive Assistance for Family Caregivers.
The Caregiver Program was introduced in 2011 in an effort to provide benefits to caregivers (i.e. spouses or family members who end up leaving jobs to care for a veteran full-time due to the extent or nature of his or her disability) of post-9/11 disabled veterans.
Under the VA Mission Act, the Caregiver Program provides benefits to caregivers of pre-9/11 veterans in addition to post-9/11 veterans, and provides oversight for underperforming VA facilities. This expansion to include eligible veterans from all eras of service was to be implemented over the course of several years, in two phases. Caregiver benefits first became available to veterans who were injured on or before May 7, 1975. Two years later, further expansion includes veterans injured between 1975 and 2001.
Caregivers are provided monthly compensation, medical training, and healthcare benefits.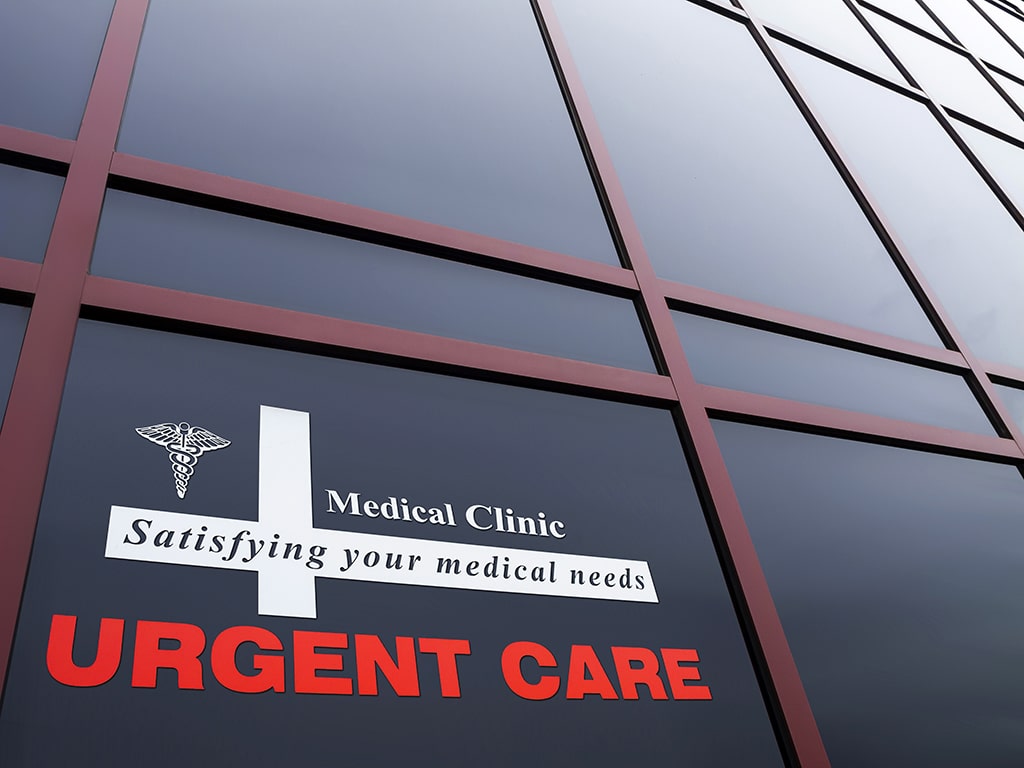 ---
Who is eligible for community care under the MISSION act?
"Will the VA pay for outside treatment?" is a question many veterans have. The MISSION Act was designed in large part to get veterans greater access to community care outside of the VA healthcare system. In theory at least, veterans could receive the care and services they need wherever and whenever they need them.
The VA MISSION Act created a new Veterans Community Care Program with new criteria. Eligibility depends on individual health care needs or circumstances. Veterans can work with their VA health care providers or other VA staff to see if they're eligible to receive community care based on the new criteria.
Eligibility for community care does not require a veteran to receive care in the community; veterans can still choose to have VA provide their care. It simply makes community care an option. Some veterans prefer to receive their healthcare from the VA; some prefer to use community providers.
Veterans may choose to receive care in the community if they meet any of the following six eligibility criteria:
Needs a service not available at any VA medical facility.
Lives in a U.S. state or territory without a full-service VA medical facility. This would apply to veterans living in Alaska, Hawaii, New Hampshire and the U.S. territories of Guam, American Samoa, the Northern Mariana Islands and the U.S. Virgin Islands.
Qualifies under the "grandfather" provision related to distance eligibility under the Veterans Choice Program.
VA cannot provide care within certain designated access standards (both average driving time standards and wait time standards).

For average drive time to a specific VA medical facility, the access standards are: 30-minute average drive time for primary care, mental health and noninstitutional extended care services; 60-minute average drive time for specialty care.
For appointment wait times at a specific VA medical facility, the access standards are: 20 days from the date of request for primary care, mental health care and noninstitutional extended care services, unless the veteran agrees to a later date in consultation with his or her VA health care provider; 28 days for specialty care from the date of request, unless the veteran agrees to a later date in consultation with his or her VA health care provider.

It's in the best medical interest of the veteran to receive community care based on defined factors. (The VA gives this example: you're a veteran with a certain type of ovarian cancer that your VA oncologist is not experienced in treating, and you live close to a community medical facility where there is a specialist for that type of cancer. )
A VA medical service does not meet certain quality standards.
For more information, see this VA fact sheet on Community Care: https://www.va.gov/COMMUNITYCARE/programs/veterans/General_Care.asp
---
Am I eligible for urgent care under the MISSION Act?
MISSION Act urgent care is confusing for many veterans. To be eligible for the urgent care benefit, you must be enrolled in VA health care and have received care through VA from either a VA or community provider within the past 24 months.
What is the difference between urgent care and emergency care?
Urgent care consists of medical services provided for minor illnesses or injuries that are not life-threatening. Emergency care consists of inpatient or outpatient hospital services that are necessary to prevent death or serious impairment of health (e.g., severe chest pain, seizures, heavy uncontrollable bleeding, or moderate to severe burns).
Copayments for urgent care are different from other VA medical copayments. Copayments for urgent care depend on an assigned priority group and the number of times you visit any urgent care provider in a calendar year.
See the VA's Urgent Care webpage for more information.
---
What are some challenges with the MISSION Act?
Veteran advocates and critics of the system have charged the VA with slow and inconsistent implementation of the community care access standards. Many veterans are still waiting far too long to receive care at a VA facility or to be referred to a private facility under the law's access standards.
The COVID-19 pandemic exacerbated those issues. The pandemic has resulted in almost 20 million cancelled, delayed or moved appointments. 7.3 million of those cancellations occurred in just the first six weeks. More than 2 million appointments were not tracked for follow up.
Also, because of the pandemic, telehealth visits skyrocketed from about 2,500 daily visits in February of 2020 to almost 45,000 daily visits in January of 2021—an increase of over 1,700%.
One of the VA's decisions most questioned in this regard is that in the spring of 2020, instead of allowing veterans to seek care wherever it was available, VA officials paused application of the access standards and limited access to the VA MISSION Act's community care options.
In pausing the program, critics say, the VA disregarded the law by failing to refer eligible veterans to community providers.
Critics have cited increasing wait times at the VA, and demanded that veterans receive quality and timely care. It's been suggested that the VA should expand health care delivery options by increasing the use of telemedicine and community care.
In a February 2021 virtual address to VSOs regarding the American Rescue Plan, VA Secretary Denis McDonough laid out plans for addressing some of these challenges.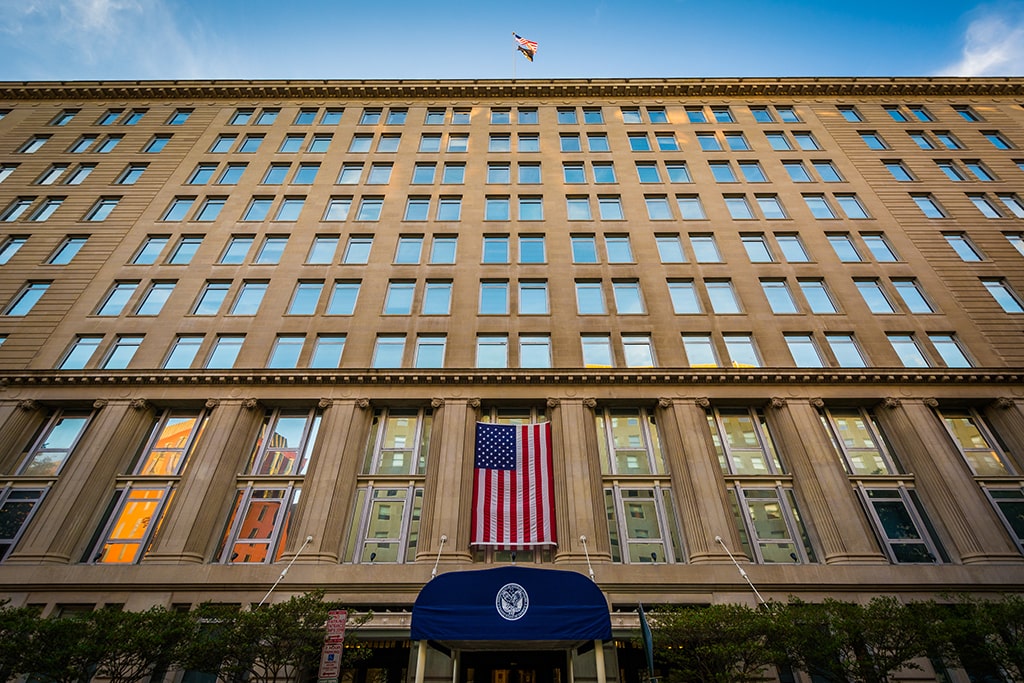 ---
What is the VA mission?
The VA's Mission Statement is "to fulfill President Lincoln's promise— 'To care for him who shall have borne the battle, and for his widow, and his orphan'—by serving and honoring the men and women who are America's Veterans."
The VA adds that this mission includes the families, caregivers and survivors of "those who have borne the battle."
VA's five core values underscore the obligations inherent in this mission: Integrity, Commitment, Advocacy, Respect, and Excellence.
Taking the first letter of each word—Integrity, Commitment, Advocacy, Respect, Excellence—creates the acronym "I CARE" which is intended to remind each VA employee of the importance of these values in his or her own work. The VA states that "these core values come together as five promises we make as individuals and as an organization to those we serve."
Visit the I CARE website for more information.
---
Where can I get more information on VA MISSION Act?
The VA offers a library of fact sheets on the MISSION Act:
https://www.va.gov/COMMUNITYCARE/pubs/factsheets.asp
And a video on community care: https://www.youtube.com/watch?v=oggmxhj8QRk
Info in the urgent care program is here:
https://www.va.gov/COMMUNITYCARE/programs/veterans/Urgent_Care.asp#Copayments
---
Want support from a community of veterans helping veterans?
Regardless of what state you live in, it's important that you pursue the monthly compensation payments due to you for disabilities connected to your military service.
Most veterans are underrated for their disabilities and therefore not getting the compensation they deserve. At VA Claims Insider, we help veterans understand and take control of the claims process so they can get the rating and compensation they're owed by law.
Our process takes the guesswork out of filing a VA disability claim and supports you every step of the way in building a fully-developed claim (FDC)—so you can increase your rating in less time!
If you've filed your VA disability claim and have been denied or have received a low rating – or you're not sure how to get started – reach out to us for a FREE VA Claim Discovery Call, so you can FINALLY get the disability rating and compensation you deserve. We've supported more than 15,000 veterans to win their claims and increase their ratings. NOW IT'S YOUR TURN.
---
About the Author
About VA Claims Insider
VA Claims Insider is an education-based coaching/consulting company. We're here for disabled veterans exploring eligibility for increased VA disability benefits and who wish to learn more about that process. We also connect veterans with independent medical professionals in our referral network for medical examinations, disability evaluations, and credible independent medical opinions and nexus statements (medical nexus letters) for a wide range of disability conditions.