Let's discuss abnormal weight loss in Veterans.
Have you noticed that you are unintentionally losing a noticeable amount of weight?
Unintentional weight loss is officially considered significant when there has been a greater than 5% loss of average body weight within a 6-12 month span. This can be a symptom of a serious underlying condition.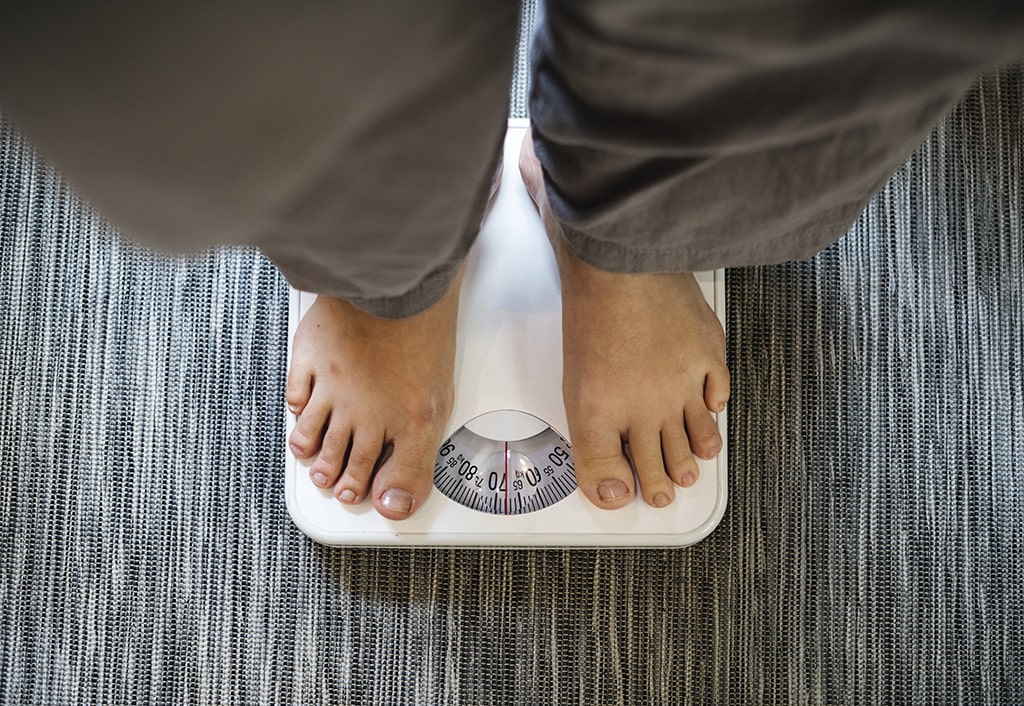 Conditions that contribute to abnormal weight loss in veterans
Among the possible conditions this significant weight loss can be pointing to are:
Cancer: Especially any gastrointestinal cancer, but also lung cancer, lymphoma, and others can lead to abnormal weight loss in veterans.
Depression: Depression often leads to weight loss as the affected usually experience loss of appetite and desire to be active.
Non-Malignant Gastrointestinal Diseases: There are a number of conditions this can refer to. Some of the most common are:

Celiac Disease: If you have Celiac you have a major sensitivity to gluten, a protein found in wheat, rye, and barley. Those with Celiac experience an attack from their immune system when they eat gluten. It damages your villi, the parts of the small intestines which assist in absorbing nutrients.
Symptoms include abdominal pain, bloating, diarrhea, anemia, fatigue, bone loss, depression, and even seizures.
While gluten-free has become a trendy dietary option, the truth is Celiac Disease is fairly rare.
It's also estimated that up to 83 percent of people affected by Celiac Disease do not know they have it or have been misdiagnosed.
Crohn's Disease: Those with Crohn's experience abdominal pain, rectal bleeding, weight loss, and fever when eating foods they are sensitive to. Crohn's can affect the entire digestive tract and is believed to be caused by genetics.
Ulcerative Colitis: Similar to Crohn's in symptoms, ulcerative colitis affects nearly a million Americans. This disease only affects the large intestine or colon.
If you have ulcerative colitis, your immune system mistakes food as invaders and sores or ulcers develop in the colon.


Hyperthyroidism: This occurs when your thyroid creates too much of the thyroid hormone which controls your metabolism. Even if you have a healthy appetite the increase in your metabolism will cause you to continue losing weight.
Other symptoms include fast, irregular heartbeat, anxiety, fatigue, sleep troubles, hand tremors, and heat intolerance.
Type 1 Diabetes: Type 1 diabetes causes weight loss by not using glucose for energy and therefore flushing out calories your body would otherwise use. Other symptoms include frequent urination, dehydration, fatigue, blurry vision, excessive thirst, and hunger.
Congestive Heart Failure. Congestive heart failure develops when the heart cannot fill up with enough blood or the heart cannot pump blood with enough force. This leads to your digestive tract not receiving enough blood to do its job, leading to nausea and early fullness. This also speeds up the metabolism.
What is abnormal weight loss in Veterans caused by?
While these are some of the main causes of substantial unintended weight loss, they are by no means the only causes. Because your unintended weight loss is only a possible symptom of a larger problem, it is highly recommended that you avoid trying to diagnose the problem yourself.
The VA does have programs in place to help which can aid in either weight loss or weight gain. For example, the MOVE! program created through the VA was put in place to help Veterans stay healthy and prevent further conditions from forming.
Need Help with VA Claim?
Every one of the possible underlying causes listed here is considered rateable by the VA if service-connected. If you have been experiencing noticeable weight loss without knowing why it is best to go see a medical professional be examined.

With the proper diagnosis in hand, the process of receiving the care and benefits you deserve from the VA can begin and your chances of returning to health go up significantly.
Need help getting started on your claim? Reach out to us! You can chat with someone here or if you're ready to build a winning VA Claim and gain access to over $7,500 worth of material, this is the link to do so.

Deserve a HIGHER VA Rating?
Learn more about how VA Claims Insider can help you get the rating you DESERVE!
Speak with a VA Disability expert and start for FREE! 
---
About the Author
About VA Claims Insider
VA Claims Insider is an education-based coaching/consulting company. We're here for disabled veterans exploring eligibility for increased VA disability benefits and who wish to learn more about that process. We also connect veterans with independent medical professionals in our referral network for medical examinations, disability evaluations, and credible independent medical opinions and nexus statements (medical nexus letters) for a wide range of disability conditions.