Veteran diabetes is more common than you think.
It is estimated that one in four Veterans have diabetes, according to the Department of Veteran Affairs. Many Veterans are not aware that they have the condition. Here are some of the symptoms to be aware of for diabetes.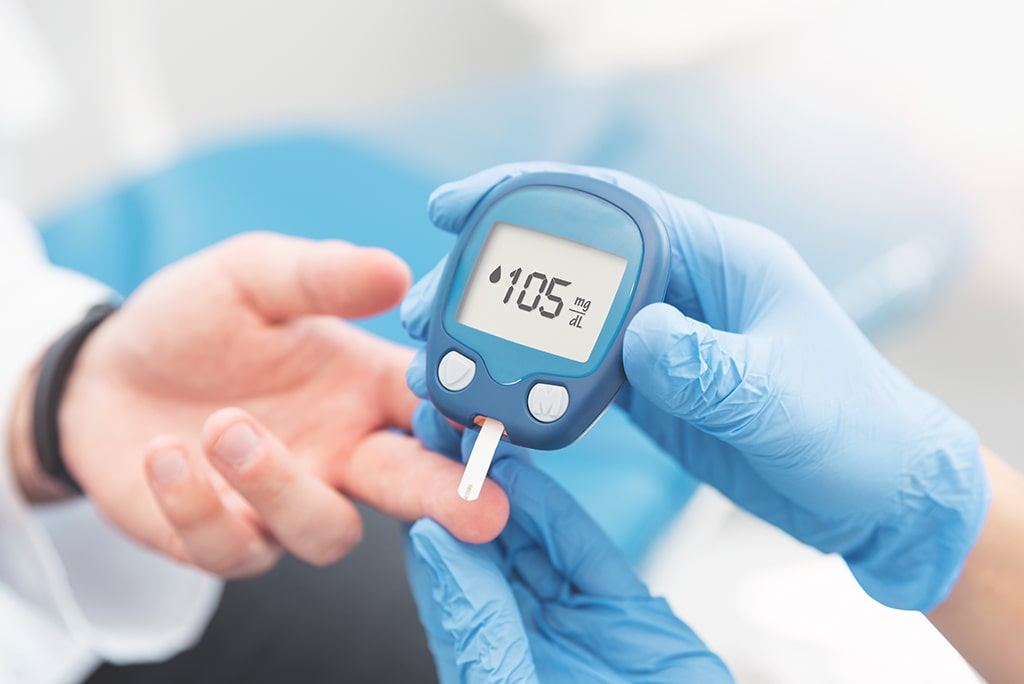 What is diabetes
Diabetes is a disease that prevents the body from properly producing or responding to insulin. This results in the inability to process carbohydrates properly and elevated levels of glucose in the body.
Veterans have a higher chance of having diabetes because of age and obesity. 25% of all Veterans have diabetes, yet many do not know it.
Type 1
In Type 1 diabetes, the body is not able to produce enough insulin. The body breaks down the food you eat into glucose but is still lacking insulin, which is needed to get the glucose from the bloodstream to the cells inside the body.
Type 2
Type 2 diabetes, or hyperglycemia, is where the body's blood sugar levels rise higher than normal. The body does not use insulin correctly which creates negative effects on the body. First, the pancreas overproduces insulin, but over time it is not able to continue making enough for the body.
Diabetes mellitus Type 2 is linked with Agent Orange. Exposure to herbicides can increase a veteran's chance of having Type 2 diabetes. If this is the case, there does not need to be a service connection between military service and diabetes.
Gestational diabetes
Gestational diabetes takes place around the 24th week of pregnancy, and is up to your doctor to decide how to continue safely through the remaining weeks of pregnancy.
Information is taken from the American Diabetes Association
Symptoms
While this is not an absolute list, having these symptoms present could be linked to diabetes.
Urinating often
Feeling very thirsty
Feeling very hungry, even with eating
Extreme fatigue
Blurry vision
Cuts/bruises that heal slowly
Weight loss
Tingling, pain, numbness in hands and feet
Early diagnosis is key to helping lessen the effects of diabetes. If you believe that you have any of these symptoms you need to get tested.
All of these symptoms may not be present at once. For example, gestational diabetes often has no symptoms.
Diagnosis
Having a C-Peptide test done is the only way to accurately prove if you have Type 1 or Type 2. The test looks to see if you are producing insulin and how much. Depending on the amount of insulin produced will determine which type of diabetes you have.
Filing Your Claim
The VA includes Type 2 diabetes from herbicides on its approved list for Veteran benefits. In order to qualify, make sure you have a couple of things in place.
Have a Type 2 Diabetes diagnosis
Participate in an Agent Orange Exam
Gather evidence linking service records to herbicide exposure
Preventing Veteran Diabetes
There are a couple of things that one can do to prevent diabetes. Exercising and keeping your weight within normal ranges. Reducing the number of carbohydrates consumed and spreading out the time you eat helps. As well as lowering the amount of high-fat and processed foods eaten.
About the Author
About VA Claims Insider
VA Claims Insider is an education-based coaching/consulting company. We're here for disabled veterans exploring eligibility for increased VA disability benefits and who wish to learn more about that process. We also connect veterans with independent medical professionals in our referral network for medical examinations, disability evaluations, and credible independent medical opinions and nexus statements (medical nexus letters) for a wide range of disability conditions.