You are not alone if you're a veteran experiencing lower back pain.
Many factors can cause lower back pain, including injuries or illnesses sustained during military service.
Lower back pain is a common condition that various factors can cause.
Treating lower back pain is often complex and requires a comprehensive approach that addresses the underlying causes and any secondary conditions that may have developed.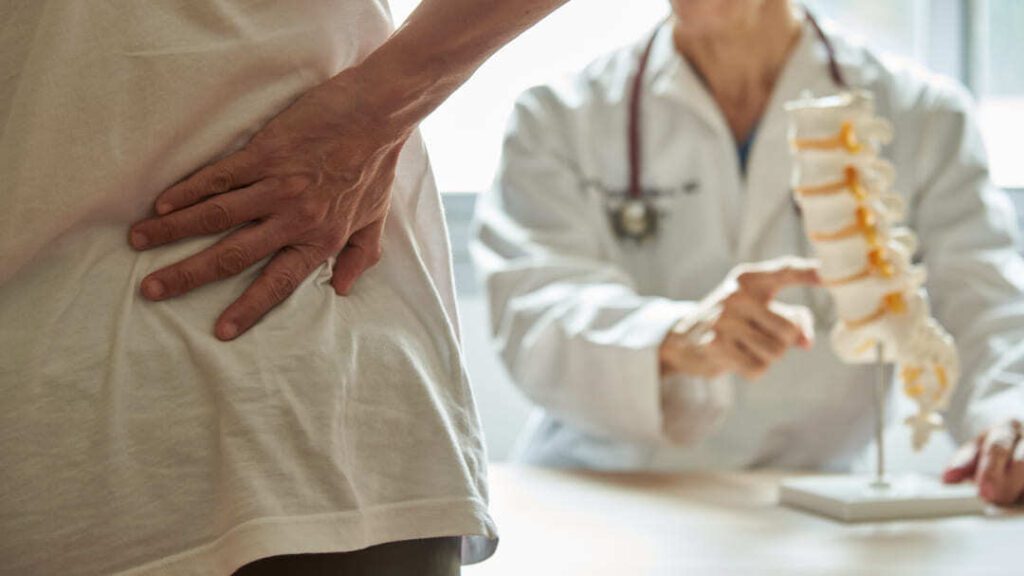 VA Secondary Conditions to Lower Back Pain
Lower back pain is one of the most common VA secondary conditions.
Secondary conditions develop as a result of an underlying condition or injury. In many cases, lower back pain is caused by spine, discs, or nerve damage.
This damage can occur due to an accident, disease, or overuse. While lower back pain is often treatable, it can lead to chronic pain and disability if left untreated.
VA benefits can help cover treatment costs for secondary conditions like lower back pain.
These benefits can include medical care, prescription drugs, and disability compensation. Treatment for lower back pain often includes physical therapy, exercise, and pain medication. In severe cases, surgery may be necessary. Veterans suffering from lower back pain should discuss all available treatment options with their doctor.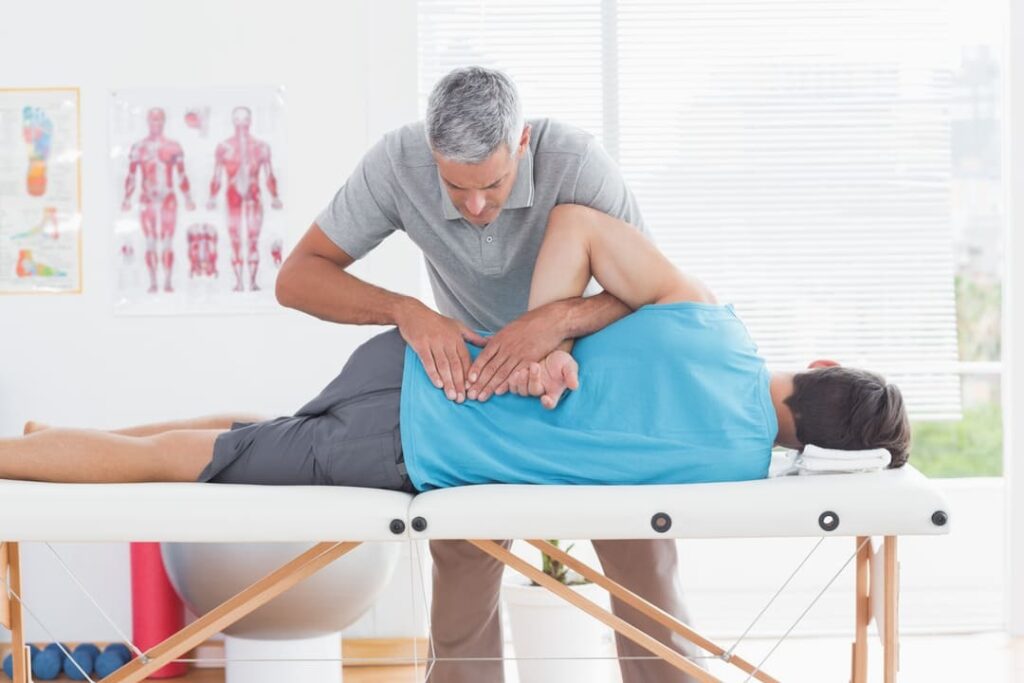 Top 6 Secondary Conditions for Back Pain
For veterans, back pain can be the result of an injury sustained during service, or it may be the result of a pre-existing condition that was exacerbated by military life.
While back pain is often treated with medication and physical therapy, several secondary conditions can complicate the healing process.
Mental Health Secondary to Back Pain
Mental health is often overlooked as a secondary condition to back pain. However, the two are very closely linked. People with chronic back pain are more likely to suffer depression, anxiety, and sleep disorders.
Moreover, mental health problems can make existing back pain worse. For example, anxiety can cause muscle tension, leading to more pain. Depression can make it difficult to stick to a treatment plan or stay motivated to exercise and stay active.
The VA offers various services to help veterans with their physical and mental health.
Radiculopathy Secondary to Back Pain
Radiculopathy is a condition that can result from damage to the nerve roots. The nerve roots are the part of the nerve that extends from the spinal cord to the rest of the body. When these roots are damaged, it can cause pain, numbness, and weakness in the arms or legs.
Radiculopathy is often caused by compression or injury to the spine, a common complication of back pain.
Shoulder Conditions Secondary to Back Pain
While shoulder conditions are not as commonly discussed as back pain, they can be just as debilitating. Shoulder conditions are often secondary to back pain, caused by how the body compensates for the loss of mobility in the spine.
The most common shoulder condition is rotator cuff tendinitis, characterized by inflammation of the tendons around the shoulder joint. This condition can be extremely painful, making it difficult to perform basic tasks such as reaching overhead or brushing your hair.
ED/FSAD Secondary to Back Pain
Erectile Dysfunction (ED) and Female Sexual Arousal Disorder (FSAD) are two conditions often caused by back pain.
While back pain is a common condition, it can lead to these sexual problems in both men and women.
In men, erectile dysfunction can be caused by the compression of nerves or blood vessels in the lower back. It can prevent erections from happening or cause them to be less firm than normal.
In women, arousal disorder can be caused by the same compressions in the lower back. It can lead to a lack of vaginal lubrication, making sex uncomfortable or even painful.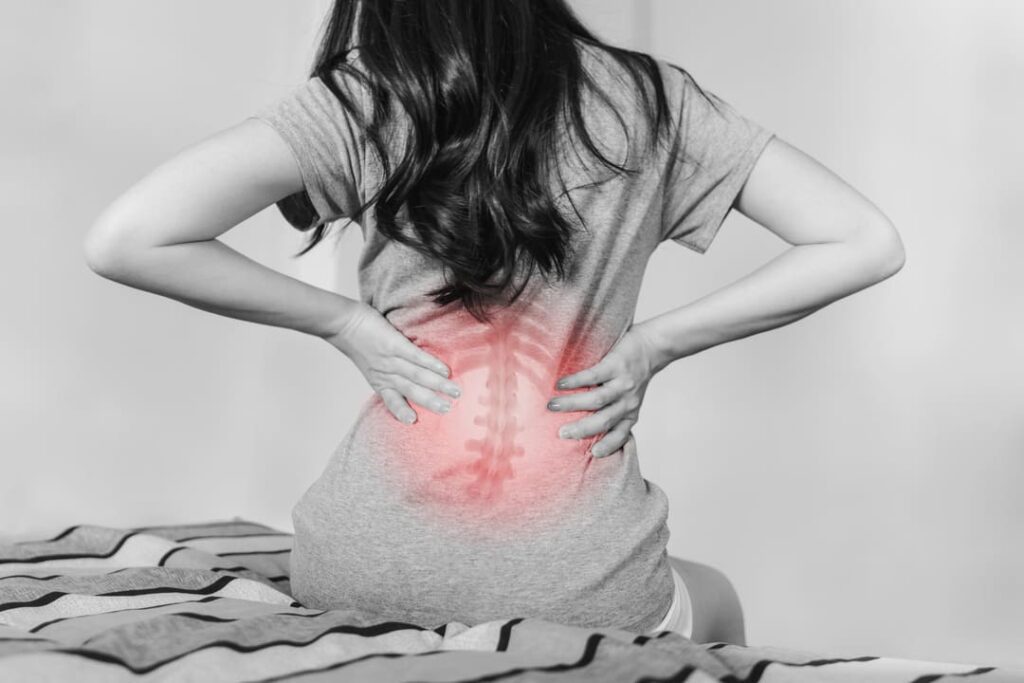 Plantar Fasciitis Secondary to Back Pain
Plantar fasciitis is a common condition that affects the heel and arch of the foot. It is often caused by overuse, such as running or standing for long periods. However, it can also be caused by other conditions, such as back pain.
When someone experiences back pain, they often compensate by walking differently. It can stress the plantar fascia, the thick band of tissue that runs along the bottom of the foot. Over time, this can lead to inflammation and pain in the heel and arch.
Hip Pain Secondary to Back Pain
Veterans are all too familiar with the debilitating effects of chronic pain.
For many, the pain is caused by injuries sustained during their service. In some cases, the pain is further complicated by conditions like hip pain, which can be both a cause and a symptom of back pain.
Hip pain can lead to a loss of mobility and an increased risk of falls when left untreated. In addition, chronic hip pain can make it difficult to get a good night's sleep, which can compound the effects of other health conditions.
Fortunately, treatments available can help veterans manage their hip pain and improve their quality of life. Through physical therapy, lifestyle changes, and Pain Management, many veterans can find relief from their hip pain and regain their independence.
Secondary Conditions to Degenerative Disc Disease
While degenerative disc disease is the most common cause of low back pain in veterans, many other conditions can contribute to this problem.
One of the most common is facet joint arthritis, which occurs when the cartilage between the vertebrae breaks down. It can lead to inflammation and pain and make it difficult for the spine to move properly.
Veterans may also suffer from spinal stenosis, a condition in which the spinal canal narrows and puts pressure on the nerves. It can cause pain, numbness, and weakness in the legs and feet. In some cases, fusing vertebrae may also be necessary to stabilize the spine. While these procedures can effectively treat pain, they can also lead to complications such as infection and blood clots. As a result, veterans need to work with their doctors to develop a treatment plan that is right for them.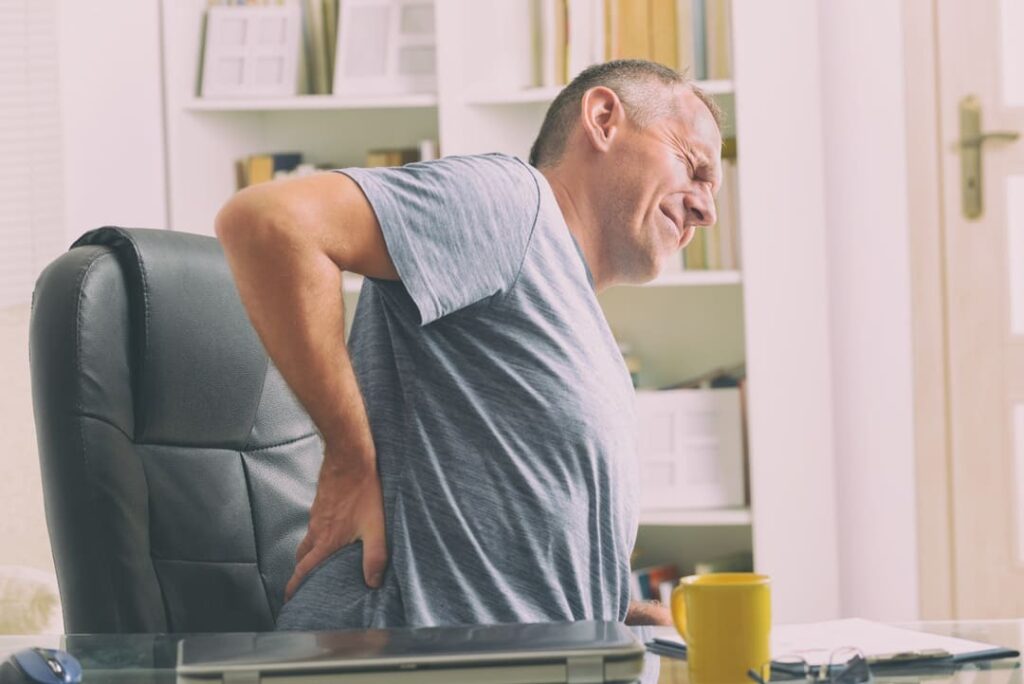 Secondary Conditions to Lumbar Strain
When you experience an injury to your lower back, the ligaments, muscles, and discs can all be affected. It is referred to as a lumbar strain.
Lumbar strain can lead to several secondary conditions, including herniated discs, sciatica, and chronic back pain if not treated properly. While rest and ice may help to relieve some of the pain associated with lumbar strain, it is important to see a doctor if the pain persists.
Otherwise, you may be at risk for further damage to your back.
We hope this guide has been helpful. We're VA Claims Insiders here to walk you through everything you need to know. Remember, if you have any questions, we encourage you to contact us for support.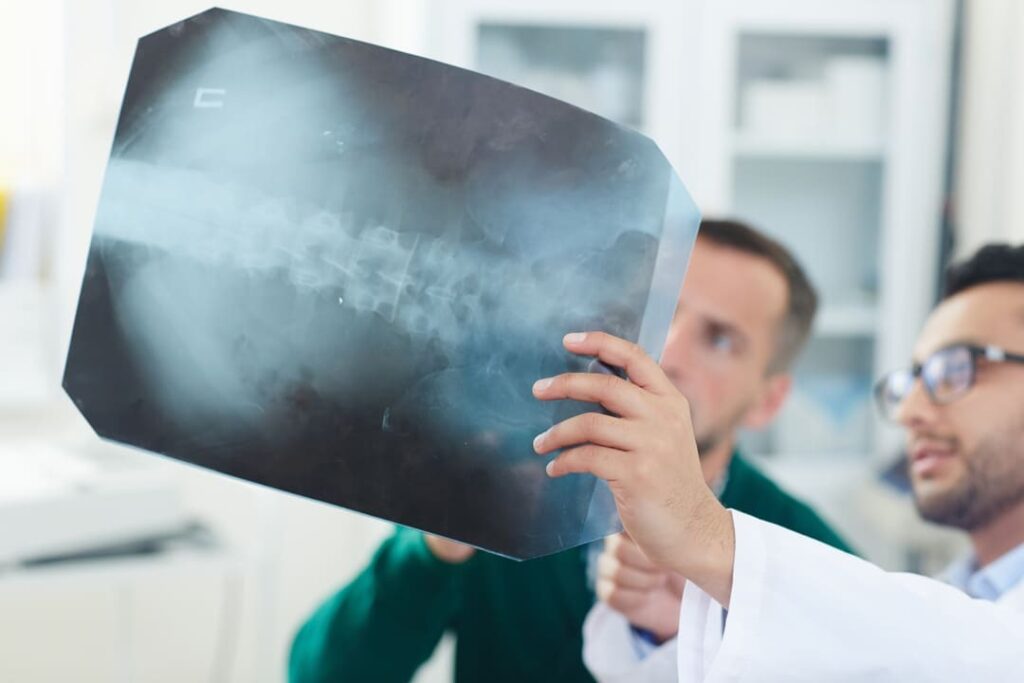 Frequently Asked Questions
What Are VA Secondary Conditions?
VA secondary conditions are non service-connected diseases or injuries that are proximately due to or the result of a service-connected disease or injury. They can include physical conditions, such as pain or stiffness, and mental health conditions, such as anxiety or depression.
Secondary conditions can also arise from treatments for service-connected conditions, such as surgery or medication side effects.
In some cases, a secondary condition can worsen a service-connected condition, resulting in an increased disability rating.
What Are VA Secondary Conditions to Back Pain?
Back pain is a common condition caused by various factors, including injury, poor posture, and disease.
For many people, back pain is temporary and can be treated with over-the-counter medications and home remedies. However, back pain can be a chronic condition leading to other health problems for others.
Those with chronic back pain risk developing secondary conditions, such as mental health, radiculopathy, shoulder conditions, hip conditions, plantar fasciitis, and ED/FSAD. These conditions can further complicate back pain treatment and make it more difficult to manage.
As a result, people with chronic back pain need to be aware of the potential risks and seek prompt medical care if they experience any new or worsening symptoms.
What Is the Highest VA Disability Rating for Back Pain?
VA disability ratings for back pain can vary depending on the severity of the condition. The highest possible rating is 100% disabled, which would be given if the condition completely incapacitates the veteran.
However, secondary service connection may also be taken into consideration. This secondary condition may also be rated if an individual has another disability that causes or worsens their back pain.
For example, if the veteran has a herniated disc and arthritis in their spine, both conditions would be considered when determining the final disability rating.
In general, the higher the secondary disability rating, the higher the overall rating for back pain will be.
How Does VA Rate Chronic Back Pain?
Veterans who suffer from chronic back pain may be eligible to receive VA disability benefits. The benefits awarded will depend on the severity of the condition and the veteran's ability to work.
To qualify for benefits, veterans must first have their condition evaluated. A disability rating will be assigned, which is used to determine the number of benefits that the veteran will receive. Veterans with severe chronic back pain may be unable to work and receive a higher disability rating. However, veterans with a less severe form of chronic back pain can still receive VA disability benefits.
What Is the VA Disability Rating for Lumbosacral Strain?
The VA disability rating for lumbosacral strain ranges from 10 to 100 percent, depending on the severity of the condition. For example, a veteran with mild symptoms may be rated at 10 percent, while a veteran with severe symptoms may be rated at 100 percent. Veterans with lumbosacral strain may also be eligible for additional benefits, such as medical care and job training.
What Is the Highest VA Rating for Lumbosacral Strain?
The VA rates lumbosacral strain according to the severity of the symptoms. The highest rating that can be given is a 100% disability rating. It is reserved for veterans who cannot work or manage their care. A 100% disability rating may also be given if the veteran has chronic pain that requires daily medication. For veterans who are not completely disabled, the VA rates lumbosacral strain using a system known as VA's General Rating Formula for Diseases and Injuries of the Spine. This system considers factors such as range of motion, muscle weakness, and nerve damage. The VA gives a separate rating for each affected body part, then assigns an overall rating.
What Is the Average VA Rating for Radiculopathy?
The average VA rating for radiculopathy is 30%. However, Veterans with more severe symptoms may be eligible for a higher rating.
Radiculopathy—also known as pinched nerve—refers to pain, tingling, and numbness that radiates from the cervical spine into the arms and legs. The condition is caused by compression of the spinal nerves, which can occur due to a herniated disc, degenerative disc disease, or spinal stenosis. The severity of radiculopathy symptoms varies from person to person, and the condition can range from mild to debilitating.
In some cases, radiculopathy may also lead to secondary disabilities.
What Conditions Are Secondary to Radiculopathy?
Veterans who suffer from radiculopathy may be service connected if they can show that their condition is a result of their time in service. Radiculopathy is a nerve condition that can cause pain, numbness, and weakness in the arms and legs. Secondary conditions are those that develop as a result of the primary condition. For example, someone with radiculopathy may also develop arthritis or degenerative disc disease.
These secondary conditions can sometimes be more debilitating than the primary condition. Veterans who suffer from secondary conditions may be eligible for additional benefits. If you are a veteran with radiculopathy, it is important to seek medical attention and to keep track of any secondary conditions that develop.
Can Lumbar Radiculopathy Cause Lower Back Pain?
Lumbar radiculopathy is a condition that results when there is compression or damage to the nerve roots in the lower back. It can lead to pain, numbness, and weakness in the affected area. While lumbar radiculopathy can cause lower back pain, it is important to note that this condition causes not all cases of pain.
In some cases, the pain may be due to a direct service connection, such as an injury sustained during military service. However, suppose you are experiencing lower back pain and believe it may be due to lumbar radiculopathy. In that case, speaking with a medical professional is important to get a proper diagnosis.
Can Hip Pain Be Related to Back Pain?
It's not uncommon for people to experience pain in both their hips and back. Hip pain and back pain are often related. A large network of muscles, ligaments, and bones connect the hip and spine. When one area is damaged or injured, it can also affect the other area. For example, if you have a herniated disc in your lower back, it can also cause pain in your hips. Likewise, if you have arthritis in your hips, it can lead to back pain.
A VA disability claim for hip and back pain can sometimes be difficult to obtain due to the lack of clear evidence linking the two conditions. However, if your doctor can document how the two conditions are related, you may be able to obtain benefits.
NEED MORE ASSISTANCE?
Most veterans are underrated for their disabilities and therefore not getting the compensation they're due. At VA Claims Insider, we help you understand and take control of the claims process, so you can get the rating and compensation you're owed by law.
Our process takes the guesswork out of filing a VA disability claim and supports you every step of the way in building a fully-developed claim (FDC)—so you can increase your rating fast!
If you've filed your VA disability claim and have been denied or have received a low rating—or you're unsure how to get started—reach out to us! Take advantage of a FREE VA Claim Discovery Call. Learn what you've been missing—so you can FINALLY get the disability rating and compensation you deserve!
About the Author
Brian Reese
Brian Reese is one of the top VA disability benefits experts in the world and bestselling author of You Deserve It: The Definitive Guide to Getting the Veteran Benefits You've Earned (Second Edition).
Brian's frustration with the VA claim process led him to create VA Claims Insider, which provides disabled veterans with tips, strategies, and lessons learned to win their VA disability compensation claim, faster, even if they've already filed, been denied, gave up, or don't know where to start.
As the founder of VA Claims Insider and CEO of Military Disability Made Easy, he has helped serve more than 10 million military members and veterans since 2013 through free online educational resources.
He is a former active duty Air Force officer with extensive experience leading hundreds of individuals and multi-functional teams in challenging international environments, including a combat tour to Afghanistan in 2011 supporting Operation ENDURING FREEDOM.
Brian is a Distinguished Graduate of Management from the United States Air Force Academy, Colorado Springs, CO, and he holds an MBA from Oklahoma State University's Spears School of Business, Stillwater, OK, where he was a National Honor Scholar (Top 1% of Graduate School class).