Due to the risk factors that veterans are exposed to in service, we see many Veterans with lupus. While there is no way to know if someone will develop lupus, by looking at medical history you can tell if someone is more inclined to develop lupus (or other autoimmune disorders). We will be discussing what this is and what Veterans with lupus can do moving forward.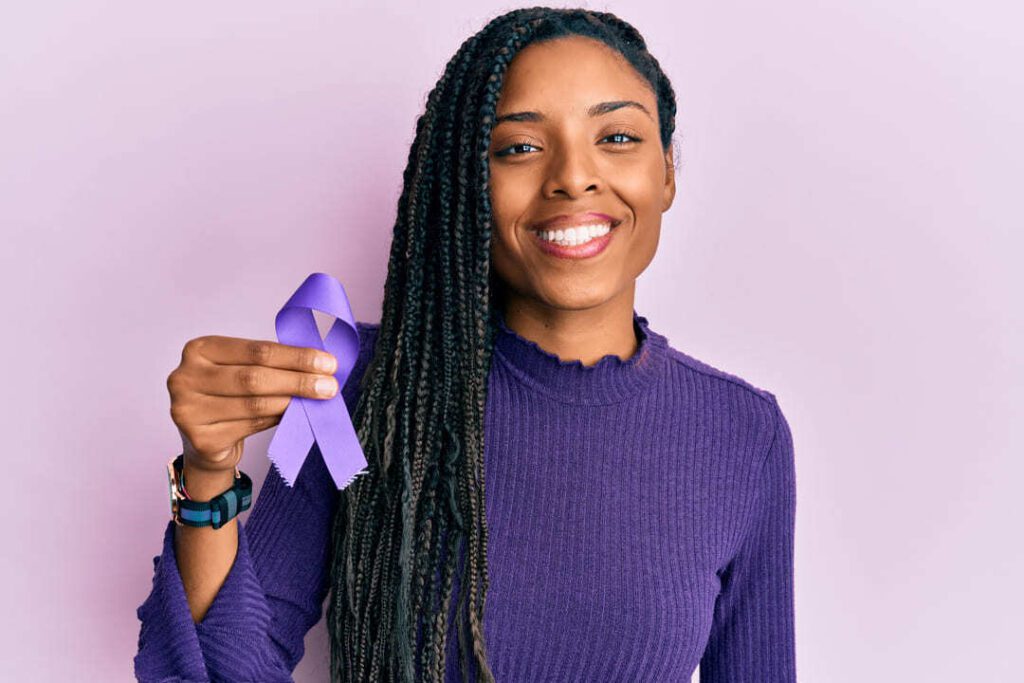 You DESERVE a HIGHER VA rating.
WE CAN HELP.
Take advantage of a FREE VA Claim Discovery Call with an experienced Team Member. Learn what you've been missing so you can FINALLY get the disability rating and compensation you've earned for your service.
---
What is Lupus
Lupus is an autoimmune disease that can affect any part of the body. In autoimmune disorders, your immune system can't tell what germs and viruses to attack, so it creates autoantibodies that attack the healthy parts of the body and cause pain and swelling. It is also a chronic disease, which means that its symptoms often last for at least six weeks, producing severe impairment.
Lupus makes your immune system overactive, which causes it to attack your body. This is the opposite of what happens with diseases like HIV, which causes your immune system to become underactive; this makes it hard to fight off infections and viruses. Lupus is not contagious; it does not spread from person to person. Lupus is entirely different from cancer, which is a condition of non-normal tissues growing and spreading. However, both diseases have treatments that use immunosuppressant drugs. Lupus symptoms can be mild or life-threatening and have to be treated by a doctor. Lupus, when managed correctly, will stabilize, which is ideal.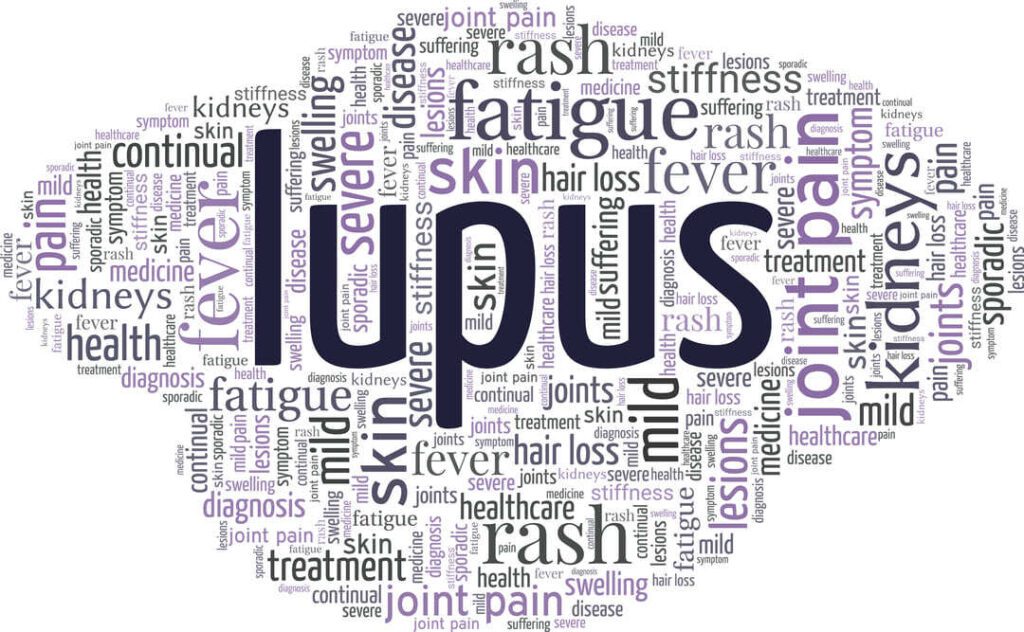 ---
Causes of Lupus
Lupus is still being researched, and many unknowns are surrounding the disease. There isn't just one universal cause for lupus, and a diagnosis is difficult and time-consuming. Some of the possible causes of lupus include.

Hormones: Females make up 9 out of every ten lupus cases, which shows it is related in some way to hormones, specifically estrogen. While both males and females produce estrogen, females produce significantly more. Some women even report increased lupus symptoms during pregnancy and menstrual periods, when estrogen production is unusually high
Genetics: There has also been some research on genes that are common in people that have lupus, but there has been no direct correlation to those genes being the cause
Environment: Most researchers believe that lupus is brought on by an environmental agent or virus, but will only affect those genetically susceptible
---
Possible Environmental Triggers
UV rays
Sulfa drugs
Antibiotic drugs such as penicillin or amoxicillin
---
Symptoms of Lupus
A lupus diagnosis can be challenging. It is best to visit your doctor to rule out other conditions and diseases.
Symptoms include:
Extreme fatigue
Painful joints
Fever
Anemia (low red blood cell count)
Swelling in feet, legs, hands, or eyes
Painful breathing
Rash across cheeks or nose
Sensitivity to light
Hair loss
Abnormal blood clotting
Mouth or nose ulcers
Raynaud's phenomenon (fingers turning white or blue when cold)
---
Treatment For Lupus
When it comes to finding a treatment course for you, it is good to talk to your doctor because lupus is different in everyone, and it is good for the doctor to know the specific symptoms you're experiencing. It is very vital to get all conditions diagnosed and have a paper trail to submit with your claim. Treatment should always be the focus, as Brian Reese stresses, "get your butt to the doctor!".

Reduce inflammation
Inflammation is a common symptom for Veterans with lupus. You can control inflation by taking non-steroidal anti-inflammatory drugs, also called (NSAIDs)
Reduce joint pain and fatigue
Joint pain and fatigue are two of the most frequently seen symptoms in Veterans with lupus. When it comes to controlling pain, you can take over-the-counter pain relievers. For example, Aspirin is an over-the-counter pain reducer that can help control inflammation, and in some cases, it can control lupus symptoms. Tylenol is also a recommended pain reliever, but it cannot control lupus symptoms or help with inflammation.
Control overactive immune system
When someone has lupus, it makes their immune system overactive, and it ends up attacking healthy parts of the body. Ways you can try to suppress your overactive immune system is by taking immunosuppressants, which reduce the strength of your body's immune system.
Some examples of these drugs are Azathioprine (Imuran) Cyclophosphamide (Cytoxan), and Leflunomide (Arava), these are not all the medications. You should talk to your doctor to see what they recommend. Some common side effects of immunosuppressants are infections, nausea, vomiting, and diarrhea. Side effects will differ depending on the specific medication you are taking.
Help treat and prevent flares caused by lupus. Someone who has lupus will often experience flares of specific symptoms. Some symptoms you might see during a lupus flare include increased inflammation and joint pain, rashes and sores, increased fatigue, and ulcers in the mouth or nose. Lupus is best controlled using antimalarials like hydroxychloroquine (Plaquenil®) and chloroquine (Aralen®).
When taking certain medications, you will most likely experience side effects, and they will differ depending on the drug. It is good to talk to your doctor to see which medications are right for you and how to control and minimize the side effects of your specific medication.

---
VA Disability Benefits for Veterans with Lupus
Anyone is susceptible to getting lupus, but Veterans can be at a higher risk factor due to military service. You have to be able to prove that the onset of Lupus symptoms occurred during service. Some research says that lupus is caused by exhaustion, emotional stress, and any other stress to the body like injuries. Many of those environmental factors are very common during combat and can most likely be linked to your service with our help.
The easiest way to connect lupus, if you have been out of service for a while, would be to claim it as a secondary to a psych rating. An injury that causes stress to your body can also be a factor in developing lupus. The VA disability compensation for this can be substantial, with VA disability ratings from 10% to 60% depending upon the severity, there is no reason not to pursue this compensation if eligible.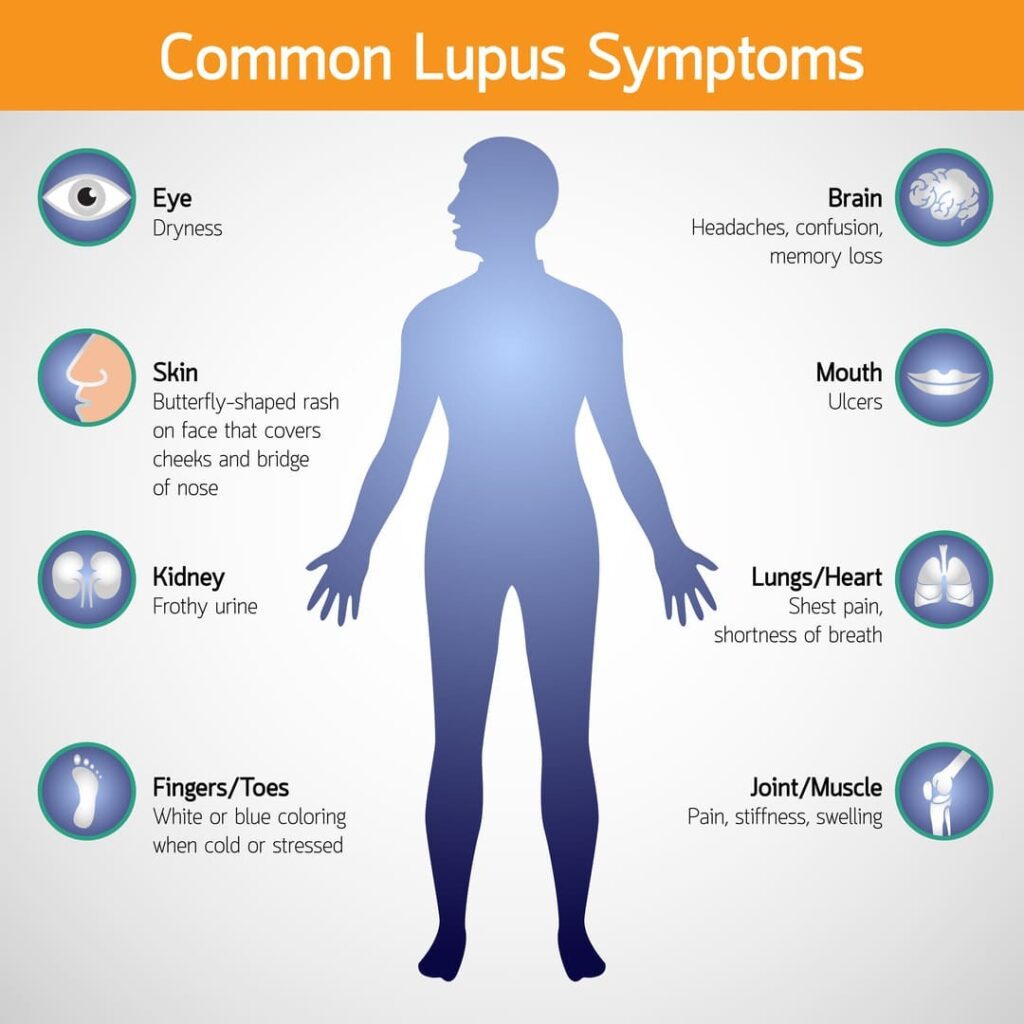 ---
Final Thoughts on Lupus
The VA recognizes this and will give you compensation. Lupus is an autoimmune disease that can attack healthy parts of your body and can be very disruptive to your health everyday life. Causes of lupus are linked to environmental factors that veterans are exposed to like stress and physical harm. There are many symptoms of lupus, and it is still being researched, but there are medications you can take to control and suppress your lupus.
To submit your claim with the correct evidence, our exceptional coaching staff and team of doctors are well versed with this condition and how to service connect lupus to your VA disability.

---
Top 5 Ways to Increase Your VA Disability Rating [FAST!]
How do I file a VA Disability Claim?
If you are struggling and one of the many Veterans with lupus, VA Claims Insider will get the compensation you deserve. A Veteran Coach will look over your entire medical history, and find your service-connected disabilities, including the best secondary conditions for your claim.
If you are fed up with the VA process and ready to get a system that works, we can get you the compensation you deserve!
To sign up with the VACI Elite program, click here.
To view more YouTube videos, click here.
To read more blog posts on veteran claim topics, click here.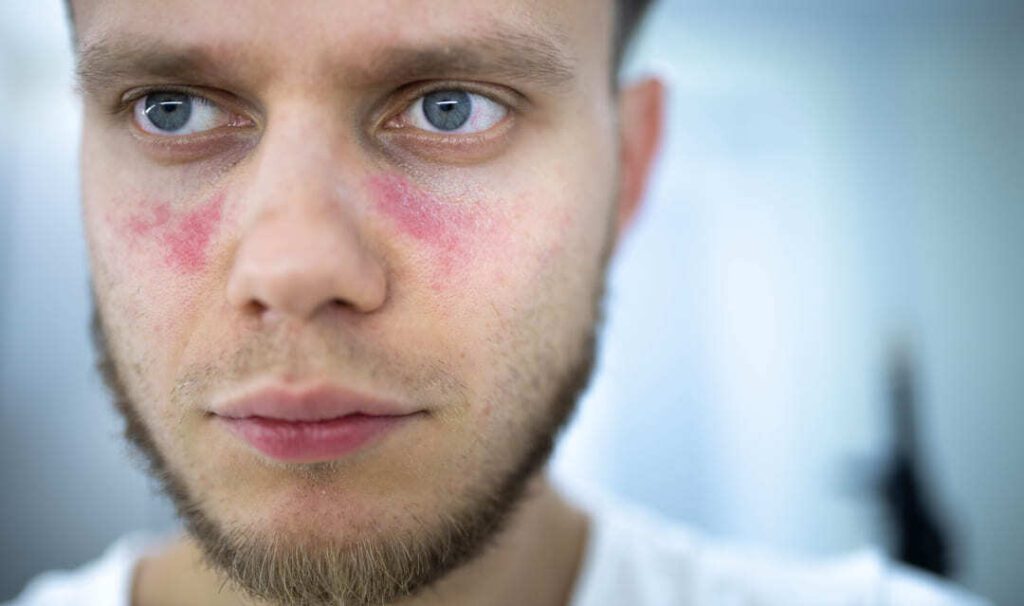 ---
About the Author
Brian Reese
Brian Reese is one of the top VA disability benefits experts in the world and bestselling author of You Deserve It: The Definitive Guide to Getting the Veteran Benefits You've Earned (Second Edition).
Brian's frustration with the VA claim process led him to create VA Claims Insider, which provides disabled veterans with tips, strategies, and lessons learned to win their VA disability compensation claim, faster, even if they've already filed, been denied, gave up, or don't know where to start.
As the founder of VA Claims Insider and CEO of Military Disability Made Easy, he has helped serve more than 10 million military members and veterans since 2013 through free online educational resources.
He is a former active duty Air Force officer with extensive experience leading hundreds of individuals and multi-functional teams in challenging international environments, including a combat tour to Afghanistan in 2011 supporting Operation ENDURING FREEDOM.
Brian is a Distinguished Graduate of Management from the United States Air Force Academy, Colorado Springs, CO, and he holds an MBA from Oklahoma State University's Spears School of Business, Stillwater, OK, where he was a National Honor Scholar (Top 1% of Graduate School class).