The decade leading up to 2023 has been one of progress for female veterans. We've seen an unprecedented rise in numbers, with women making up 15% of those serving our country. Now, there are over 2 million women veterans in our nation.
As these brave women transition from service to civilian life, they often face unique challenges and disabilities that require understanding and support. In fact, over 580,000 of our women veterans have a service-connected VA disability rating.
You served our country and made tremendous sacrifices-now let's ensure that you get the support you need. Here are seven of the most common disabilities for women veterans in 2023.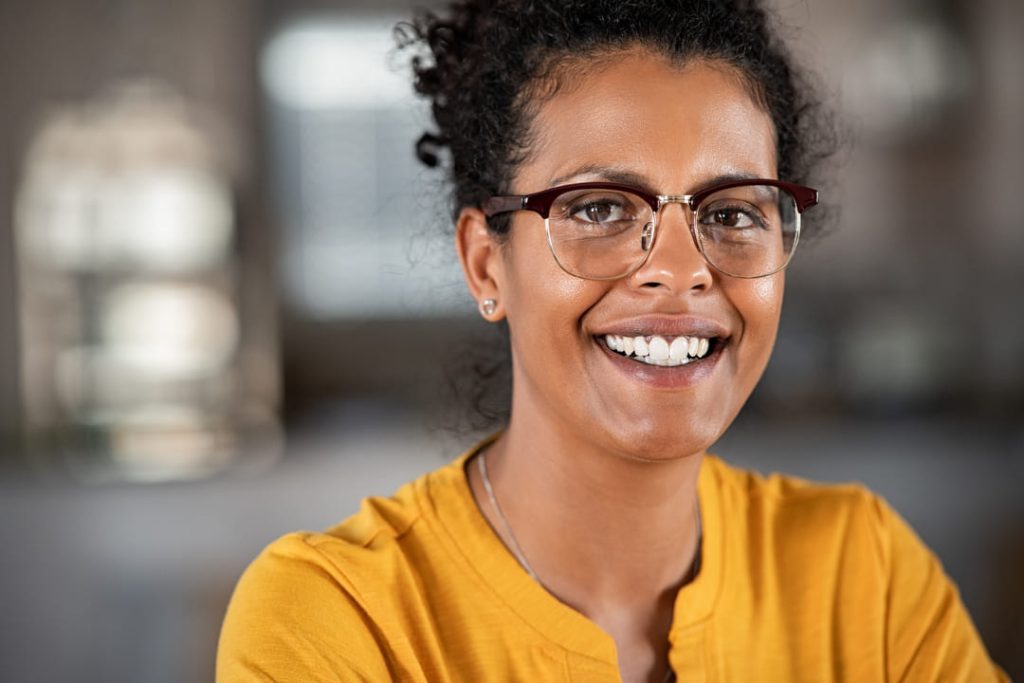 Post-Traumatic Stress Disorder (PTSD)
PTSD is one of the most common VA disability claims, impacting both male and female veterans. Women in the military face unique challenges that can increase their risk of developing PTSD. For example, they may be exposed to combat, sexual harassment, and gender discrimination—all of which have been linked to higher rates of PTSD among female veterans.
Many women veterans aren't receiving the treatment they need to manage their symptoms and live healthier lives.
Learn how to file a VA claim for PTSD to get the treatment and compensation you deserve.
Military Sexual Trauma (MST)
MST includes any sexual harassment or assault experienced during your military service.
MST is a terrible problem that plagues those who serve our country, and it continues to be an issue today. Women veterans are especially vulnerable to experiencing MST.
MST often leads to long-term physical and psychological trauma. Survivors of MST are particularly vulnerable to developing ongoing physical and mental health challenges.
We have an in-depth article on filing a winning VA claim for MST PTSD. The article includes strategies to win your MST VA claim if you have no written records supporting your claim.
For family members and friends of female veterans, it's important to understand that everyone's experience with PTSD and MST is different. Because of this, each person will respond differently to varying types of treatments or support systems. Here are some ways you can help a woman veteran with PTSD or MST:
Encourage her to seek professional help if she is struggling with symptoms
Listen without judgment when she talks about her experiences
Be patient if she needs time alone or is not ready to talk about her feelings
Help connect her with resources such as veteran service organizations or support groups
By providing emotional support and connecting them with helpful resources, we can help our fellow female vets get through this challenging time in their lives.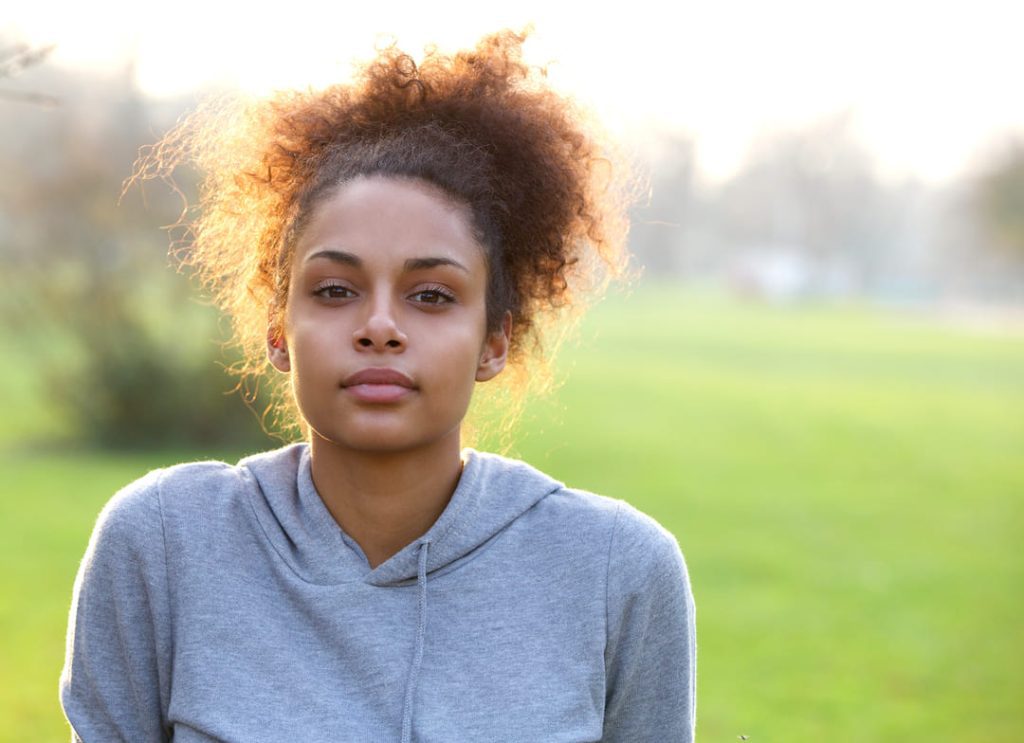 Back Pain
Chronic back pain is a widespread VA disability for female veterans due to the physical demands of military service. As a veteran, you're entitled to compensation for many conditions leading to long-term back pain caused or aggravated by your military service.
Many spine conditions are rated based on how much your spine is limited in different ways of movement, also called limitation of motion.
Some of the common conditions that cause chronic back pain include:
Sciatica – Caused by compression of the sciatic nerve which runs from your lower spine through your hips and down each leg. This type of chronic back pain can be caused by a herniated disc or spinal stenosis.
Intervertebral disc syndrome – This is an inflammation of the intervertebral discs that can cause chronic pain. It is often caused by bending, lifting, or twisting motions.
Arthritis – Arthritis is a common cause of chronic back pain.
The VA usually uses a General Rating Formula to determine your rating for many chronic back pain conditions.
Depending on your motion, you could be rated at 0%, 10%, 20%, 30%, 40%, 50%, or 100%.
To learn more about the VA rating you may qualify for, read our guide on VA ratings for back pain.
Depression and Anxiety
Depression and anxiety are common disabilities for women veterans that can have far-reaching effects on their life after service.
Research has found that women veterans who have experienced sexual trauma while serving have a significantly higher risk of developing depression than other female veterans. Additionally, there is an increased risk for PTSD, which can contribute to depression and anxiety symptoms if left untreated.
Women veterans need to understand the signs and symptoms of depression and anxiety to seek appropriate help when needed. Mental health services such as counseling or medication may be necessary for some individuals to manage these conditions properly.
Both depression and anxiety are mental health disorders. They are rated using the same formula based on how your symptoms impact your daily life. You could be rated 0%, 10%, 30%, 50%, 70%, or 100% for depression or anxiety.
You can learn more about filing a winning VA claim for anxiety and depression.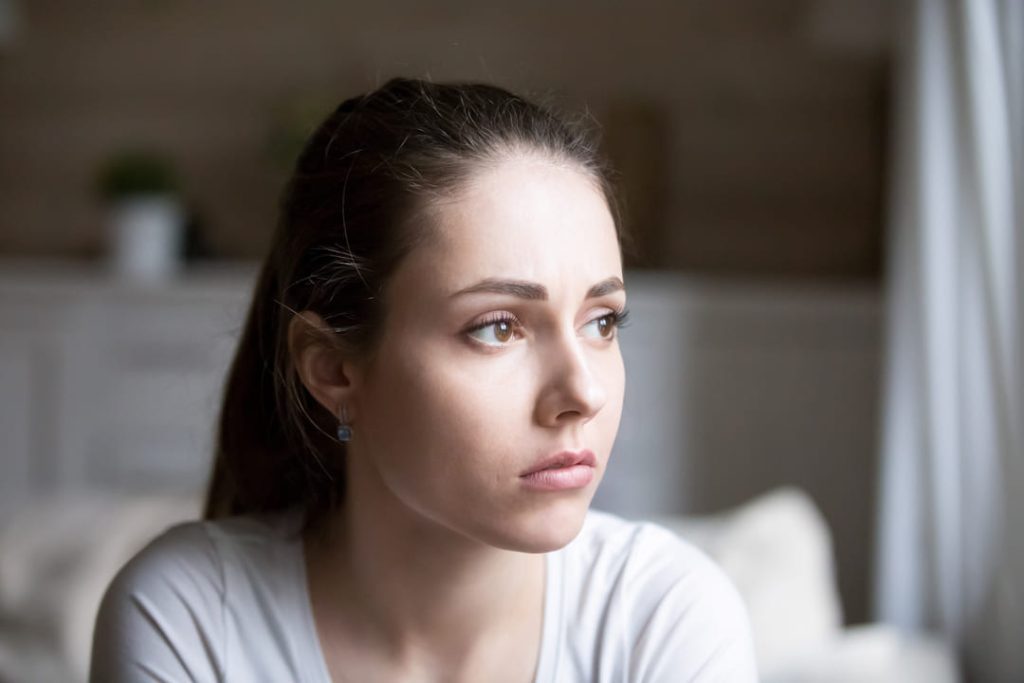 Migraines
A migraine headache is a recurring headache that may cause throbbing pain on one side of the head. They can also cause nausea, vomiting, increased sensitivity to light and sound, and blurred vision. In some cases, they may even last for several days.
A study of VA health care data shows that women veterans are 2.5 times more likely to suffer from migraines than their male counterparts.
Many female veterans deal with migraines but face unique challenges in preventing and treating migraine attacks. Women with migraines deal with social stigma because people don't understand how debilitating migraine attacks can be. Avoiding treatment due to a stigma can make it more difficult for women veterans to rejoin civilian life.
The first step in managing your migraines is understanding what triggers them for you specifically. This could be anything from certain foods or drinks to stress or lack of sleep.
Once you know your triggers, you must make lifestyle changes to avoid them whenever possible. Other things that may help include: relaxation techniques like yoga or meditation, regular exercise, avoiding caffeine and alcohol, eating regular meals throughout the day, and ensuring you get enough sleep each night. However, seeking treatment for your migraines is vital. Earning a VA rating for migraines can give you the care needed to improve your quality of life.
The VA rates Migraine headaches at 0%, 10%, 30%, or 50%.
Read more to learn how to file a winning VA claim for migraine headaches.
Gynecological Conditions
Nearly 10,000 female veterans receive a VA disability rating for gynecological conditions every year. These conditions can be caused by service-connected trauma, such as sexual assault or the physical demands of military life, along with toxic exposure and other stressors.
Among the top gynecologic conditions are:
Hysterectomy – Removal of the uterus makes up 15% of all gynecological VA disabilities.
Disease or injury of the ovary – Includes PCOS, irregular menstrual cycle, and ovarian cysts and makes up 14% of all gynecological VA disabilities.
Disease of the injury of the uterus – Includes Pelvic Inflammatory Disease (PID) and makes up 9% of all gynecological VA disabilities.
Endometriosis – A condition in which the tissue that usually lines the uterus grows outside of it, often causing pain and other symptoms.
Knowing the symptoms and treatment options for each condition above can help you improve your quality of life. Symptoms of these conditions can vary from woman to woman, so it's essential to speak with a healthcare provider about your specific needs.
Infertility Treatment
Infertility can be a painful and frustrating experience for many women. Unfortunately, military service or exposure to certain toxins can increase the likelihood of infertility in women.
Does the VA cover IVF?
The VA provides fertility treatment for eligible veterans, including medications and in-vitro fertilization (IVF). The VA will only cover the cost of infertility treatments if it is caused by a service-connected disability or illness. You must have your condition rated to get the care you need.
You can learn more about fertility treatment through the VA on their website.
Mammogram Access
Mammograms are important screening tests that can detect early signs of breast cancer. The VA covers mammogram screenings for all female veterans enrolled in VA health care. You can learn more about accessing breast cancer screening here.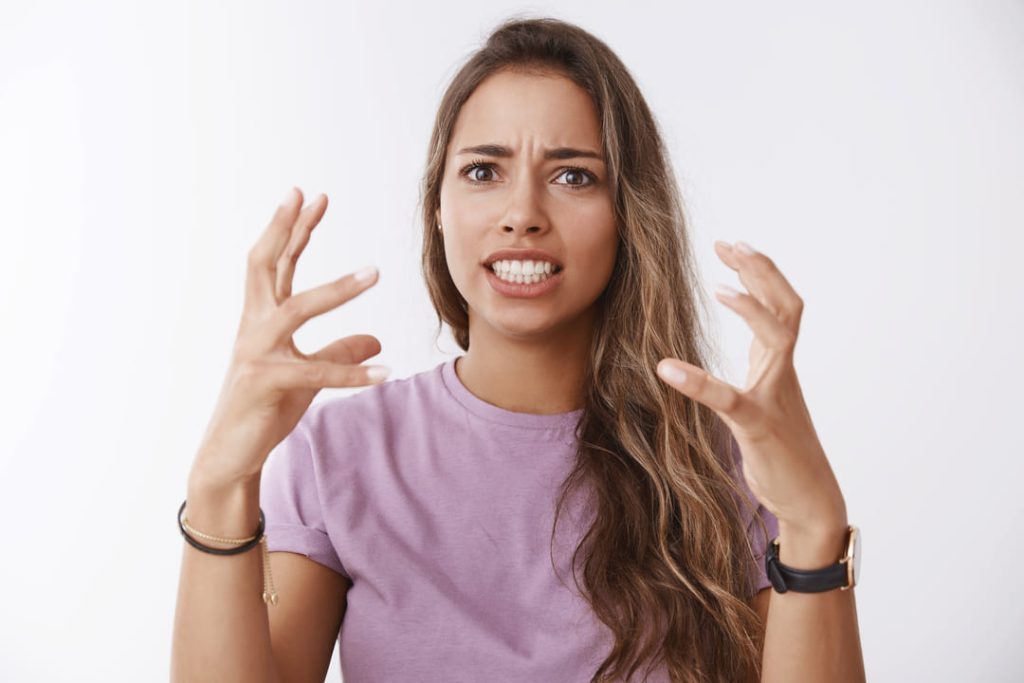 Tinnitus
As a woman veteran, you have a unique set of experiences that come with military service. One of those is tinnitus, a disorder that can cause long-term ringing or buzz in your ears. If you've ever experienced this uncomfortable and sometimes debilitating condition, then you know how frustrating it can be.
Untreated tinnitus can be as debilitating as hearing loss itself. Tinnitus is a condition that makes it difficult to sleep, concentrate, or relax. It can also make it hard to be in social or professional situations. Without treatment, hearing damage gets worse as you age.
Military training exercises, aircraft engine noise, and gunfire are all everyday loud noises that women veterans are exposed to that can lead to tinnitus. The VA rates veterans with tinnitus at 10%.
Learn how to file a winning VA claim for tinnitus.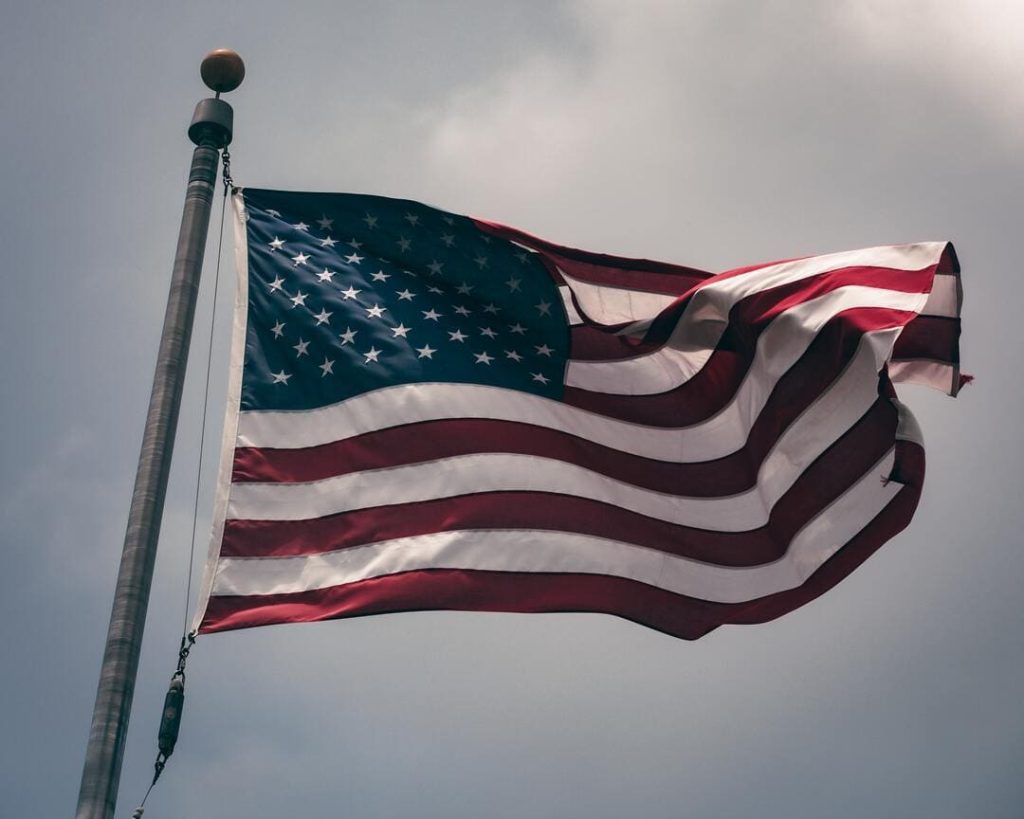 NEED MORE ASSISTANCE?
Most veterans are underrated for their disabilities and, therefore, not getting their due compensation. At VA Claims Insider, we help you understand and take control of the claims process, so you can get the rating and compensation you're owed by law.
Our process takes the guesswork out of filing a VA disability claim and supports you every step of the way in building a fully-developed claim (FDC)—so you can increase your rating FAST! If you've filed your VA disability claim and have been denied or have received a low rating—or you're unsure how to get started—reach out to us! Take advantage of a FREE VA Claim Discovery Call. Learn what you've been missing—so you can FINALLY get the disability rating and compensation YOU DESERVE!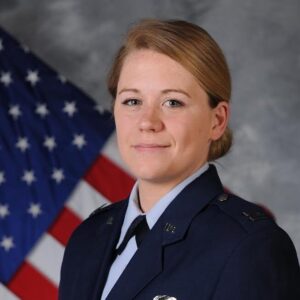 Trisha Penrod
Trisha Penrod is a former active-duty Air Force officer. As an Intelligence Officer, she led teams of analysts to apply advanced analytic skills to identify, assess, and report potential threats to U.S. forces.
Trisha attended the U.S. Air Force Academy and holds an MBA from Webster University. After receiving an honorable discharge in 2018, Trisha worked as a growth marketer and utilizes her analytic skills to help others accomplish their business goals.