Regardless of what others have said, it is not advised to file a VA claim for Sleep Apnea Secondary to Tinnitus.
It's a stretch at best, and in our experience, the VA will deny this claim.
Why?
Because there is very little medical research to explain a causal link between Tinnitus and Sleep Apnea—Tinnitus does not cause Sleep Apnea and vice versa.
It's also unlikely to find a competent and credible doctor who will write a high-quality Nexus Letter for Sleep Apnea Secondary to Tinnitus.
So, what about other options to service connect Sleep Apnea secondary?
Stay tuned because we'll explain in detail how to get your Sleep Apnea service connected, even if you've already been denied.
Should I File a VA Claim for Sleep Apnea Secondary to Tinnitus?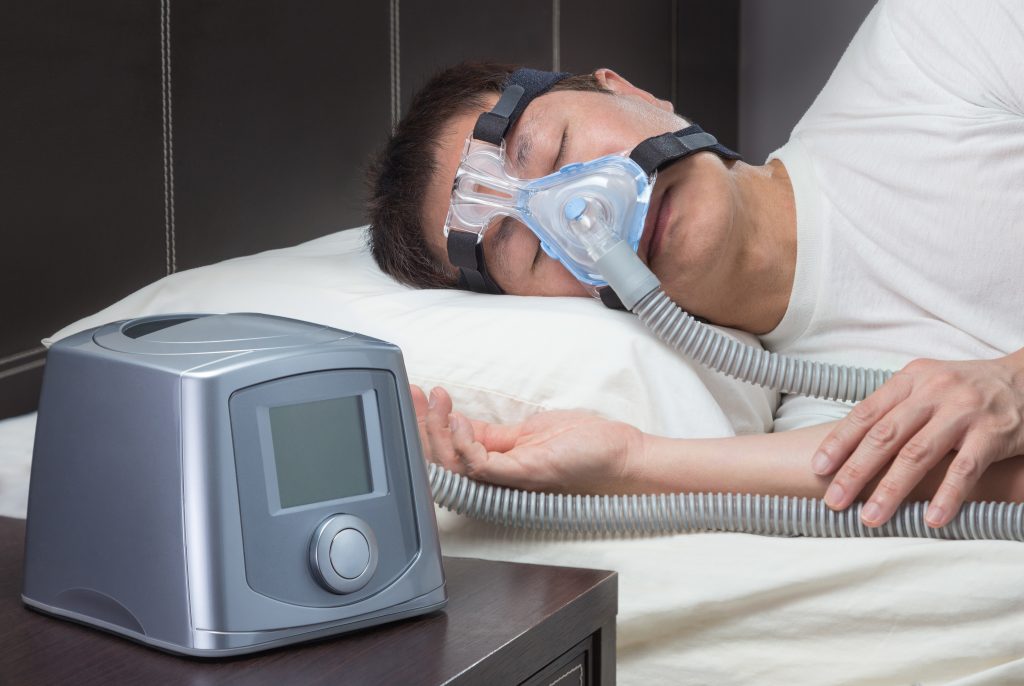 No, we do not advise veterans to file a claim for Sleep Apnea Secondary to Tinnitus.
There is very little medical research to explain a causal link between Tinnitus and Sleep Apnea—and we know that Tinnitus does not cause Sleep Apnea and vice versa.
We recommend veterans seek another form of secondary service connection for Sleep Apnea using one of the following 10 conditions.
Can Tinnitus Cause Sleep Apnea?
No, Tinnitus does not directly cause Sleep Apnea; however, it can contribute to sleep disturbances in some individuals.
Tinnitus (ringing in the ears) may interfere with falling asleep or staying asleep, leading to sleep deprivation and daytime fatigue.
Sleep deprivation can worsen existing health conditions and potentially aggravate sleep apnea symptoms.
On the other hand, Sleep Apnea can lead to sleep disturbances and changes in blood flow and oxygen levels in the body.
These changes might potentially exacerbate Tinnitus symptoms in individuals who already experience ringing or buzzing in the ears.
What Conditions Can Sleep Apnea Be Secondary To?
Instead of trying to service connect Sleep Apnea Secondary to Tinnitus, here's a list of the 10 most likely Sleep Apnea Secondary Conditions (that you have a much better chance of winning!)
Sleep Apnea secondary to Asthma
Sleep Apnea secondary to Deviated Septum
Sleep Apnea secondary to Medications
Sleep Apnea secondary to Rhinitis
Sleep Apnea secondary to Sinusitis
What are Secondary Conditions to Sleep Apnea?
Sleep Apnea is a serious sleep disorder that can have a significant impact on your health.
Here's a list of 10 conditions that Sleep Apnea may cause or aggravate:
Hypertension (High Blood Pressure): Sleep apnea can cause repeated drops in blood oxygen levels, which can lead to increased blood pressure and hypertension.
Cardiovascular Disease: Sleep apnea is associated with an increased risk of various heart conditions, including coronary artery disease, heart failure, arrhythmias (irregular heartbeats), and stroke.
Type 2 Diabetes: Sleep apnea is linked to insulin resistance and glucose intolerance, contributing to the development or worsening of type 2 diabetes.
Weight Gain and Obesity: Sleep apnea can disrupt normal sleep patterns, leading to fatigue and changes in appetite-regulating hormones, which may contribute to weight gain and obesity.
Daytime Fatigue and Sleepiness: Frequent interruptions in sleep due to sleep apnea can cause excessive daytime sleepiness, leading to reduced alertness and an increased risk of accidents.
Cognitive Impairment: Sleep apnea can lead to memory problems, difficulty concentrating, and cognitive impairment.
Depression and Anxiety: Sleep apnea has been linked to an increased risk of developing depression and anxiety disorders.
GERD (Gastroesophageal Reflux Disease): Sleep apnea can worsen symptoms of GERD, a condition where stomach acid flows back into the esophagus, leading to heartburn and discomfort.
Erectile Dysfunction: Sleep apnea can contribute to erectile dysfunction in men.
Metabolic Syndrome: Sleep apnea is a component of metabolic syndrome, a cluster of conditions that include high blood pressure, high blood sugar, abnormal cholesterol levels, and excess body fat around the waist. Metabolic syndrome increases the risk of heart disease, stroke, and diabetes.
Need a Nexus Letter Sleep Apnea?
Want to get a high-quality Nexus Letter for Sleep Apnea?
WE CAN HELP!
Veterans who become members of the VA Claims Insider Elite program get access to a network of independent medical providers who can write a Nexus Letter for Sleep Apnea as a secondary VA claim at reduced rates.
Why pay $1,500 to $2,000 for a Nexus Letter when you can get one for $595?
Click HERE to speak with an expert now for FREE (no risk, no obligation, no high pressure sales tactics).
Tired of Fighting the VA Alone? WE CAN HELP!
25,000+ disabled veterans served in our membership programs since 2016.
30% average VA rating increase for veterans who complete our #1 rated Elite program.
Employs 215 teammates; comprised of 74 veterans and 16 military spouses.
Better Business Bureau (BBB) accredited with an A+ rating.
About the Author
Brian Reese
Brian Reese is one of the top VA disability benefits experts in the world and bestselling author of You Deserve It: The Definitive Guide to Getting the Veteran Benefits You've Earned (Second Edition).
Brian's frustration with the VA claim process led him to create VA Claims Insider, which provides disabled veterans with tips, strategies, and lessons learned to win their VA disability compensation claim, faster, even if they've already filed, been denied, gave up, or don't know where to start.
As the founder of VA Claims Insider and CEO of Military Disability Made Easy, he has helped serve more than 10 million military members and veterans since 2013 through free online educational resources.
He is a former active duty Air Force officer with extensive experience leading hundreds of individuals and multi-functional teams in challenging international environments, including a combat tour to Afghanistan in 2011 supporting Operation ENDURING FREEDOM.
Brian is a Distinguished Graduate of Management from the United States Air Force Academy, Colorado Springs, CO, and he holds an MBA from Oklahoma State University's Spears School of Business, Stillwater, OK, where he was a National Honor Scholar (Top 1% of Graduate School class).