Hey Vets, My team and I here at VA Claims Insider have put together this Insider's Guide covering the Arizona Veterans Benefits you can expect if you live in the Copper state!
The Arizona Department of Veterans' Services (ADVS) administers a wide range of Arizona state benefits for disabled veterans, such as free benefits and disability claims counseling, state veteran homes, health care, education, pension, home loans and property taxes, insurance, recreational discounts, employment, and legal advice, among others.
You can visit the ADVS website to learn more about the activities, services, and benefits they can assist with if you are an in-state Veteran or family member of an Arizona disabled veteran. But first, let's jump into all the Veteran benefits and VA benefits the Grand Canyon State has in store for you!

Overview of Arizona Military Life
Arizona's veteran population ranks 13th largest according to the most recent available data from the U.S. Census Bureau (released in July 2019):
Adult Population: 5.4 million (15th)

Veteran Population: 480,778 (13th)
Arizona ranks in the top 20 for highest unemployment for vets, and is in the upper 20 states with veterans below poverty level.
Veteran Unemployment: 4.8% (15th overall)

Veteran Poverty Rate: 7.3% (18th)
Arizona also is in the upper half of states with disabled veterans.
Veterans with a Disability: 30.0% (4th)
Other economic factors to consider are that Arizona ranks right in the middle of states when it comes to cost of living (ranking 26th). It is also one of the 15 most expensive states when it comes to housing affordability (housing affordability ranking: 37th).
Overall, Arizona is only ranked 34th when it comes to an economic environment for veterans. Part of this is because the median income of veterans in Arizona is $36,053, which is in the lower average of states.
Despite this Arizona ranks high for overall quality of life (11th overall). Veterans love living in Arizona, many for its year long warm weather and natural beauty. Even though it ranks in the lowest 10 states for veteran health care (44th), Arizona has a good number of VA locations with 29 and 9 military bases. All of these factors play into why Arizona has one of the larger percentages of a veteran population (9%).
With all that said, let's take a closer look at the benefits for disabled veterans in Arizona.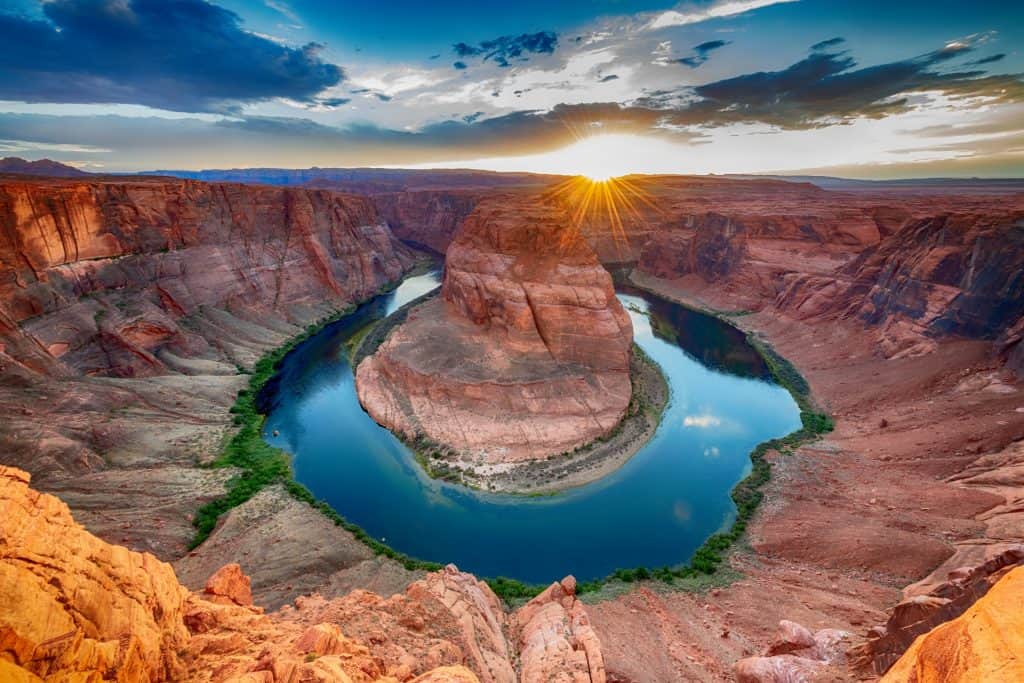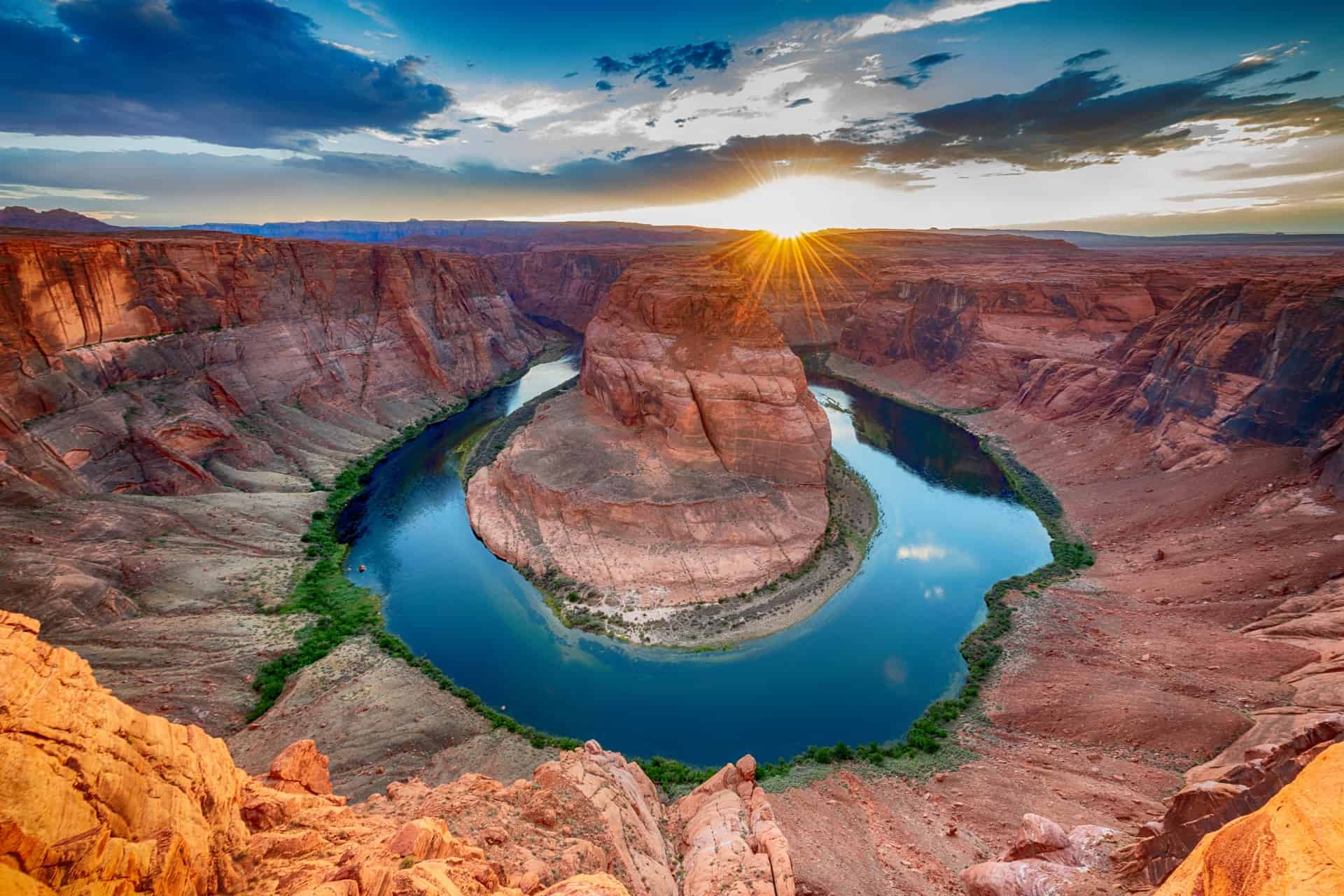 Arizona VA Benefits Overview
Veterans Benefits Administration- Pacific District
Arizona Veterans Benefits: Financial Benefits
Income Tax
Federal (Civil Service or Military Retirement) payments (including SBP) of up to $3,500.00 per year are tax-free.
Property Tax
The property tax of widows, widowers, and disabled persons may be waived in certain cases. Contact your County Assessor office for eligibility
Vehicle License Tax and Registration Fees
No license tax or registration fee is collected from any 100% service-connected disabled veteran for a personally owned vehicle. A veteran residing in Arizona is exempt from a vehicle license tax on a vehicle acquired by the veteran through financial aid from the VA. This also applies to the surviving spouse, if the veteran dies, until they remarry.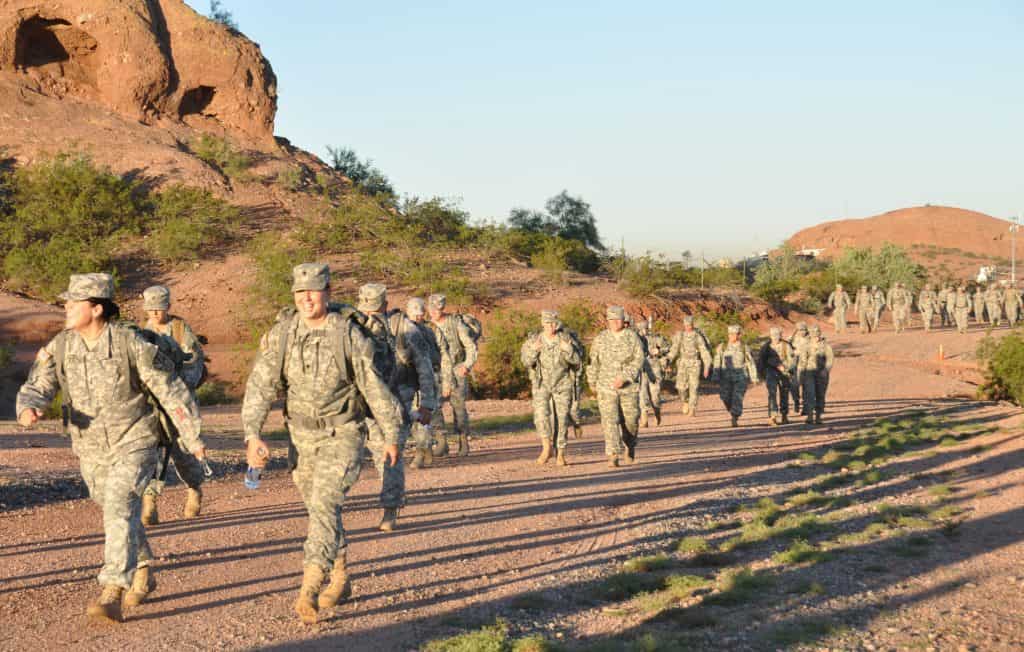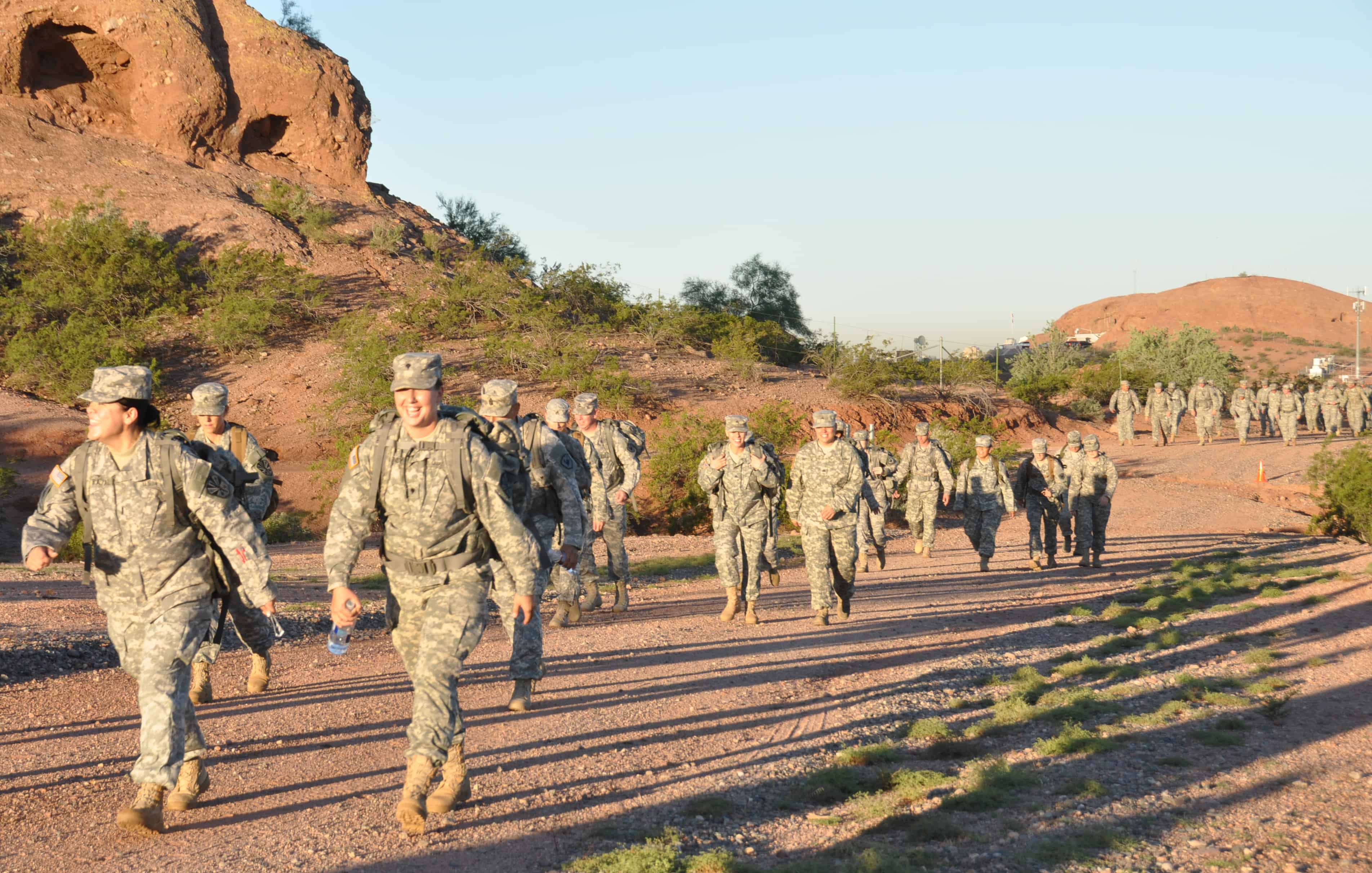 Arizona Military Family Relief Fund
The Arizona Military Family Relief Fund (MFRF) was established by the Arizona Legislature in 2007 to provide financial assistance to the families of currently deployed service members and Post-9/11 Military and Veteran Families for hardships caused by the service member's deployment after September 11, 2001.
Eligibility Requirements
Service Members and Veterans discharged under honorable conditions who meet all of the following criteria may be eligible for financial assistance:
Deployment by the service member or Veteran
Military deployment is the movement of armed forces. Deployment includes any movement from a military service member's home station to somewhere outside the continental U.S. and its territories.
Arizona Residency (one of the following must apply to the service member or veteran)
Claimed Arizona as home of record

OR

Member of Arizona National Guard at time of deployment

OR

Deployed from an Arizona military installation
Financial Hardship (one of the following must apply):
For veterans:

must demonstrate that a deployment caused their current financial hardship

For family members of a service member:

must demonstrate that a financial hardship is due to the service member's current deployment

For surviving families:

service member or Veteran died or was wounded in the line of duty and family members need financial assistance with travel and living expenses




(If a widow, widower or dependent child of a deceased service member is applying for financial assistance, the service member must have died in the line of duty in a combat zone or a zone where the person was receiving hazardous duty pay).
Financial assistance from the Arizona Military Family Relief Funds are determined by MFRF Advisory Committees, which are comprised of twelve members appointed by the Governor, as well as the ADVS Director or the Director's designee. The Pre-9/11 and Post-9/11 MFRF have separate advisory committees. One-time emergency financial assistance is available for first-time applicants through the Pre-9/11 or Post-9/11 MFRF Emergency Committee, which is comprised of five of the Advisory Committee members.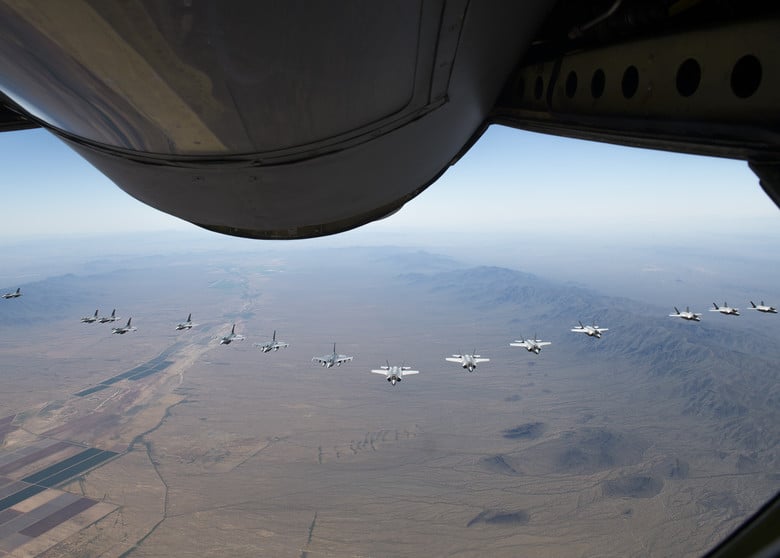 Arizona Veterans Benefits: Housing & Healthcare
Arizona State Veteran Home – Phoenix
ASVH-PHX is a 200-bed Medicare-certified, skilled-nursing care facility for eligible Arizona veterans, located in central Phoenix, near Indian School Rd and 3rd Street, at:
4141 North S. Herrera Way, Phoenix, AZ 85012 Telephone: 602-248-1550
ASVH-PHX serves the long-term care and rehabilitative needs of the veterans of Arizona, with energetic and caring staff whose members provide nursing, therapeutic recreation, and social services to those who have served our nation.
Arizona State Veteran Home – Tucson
Arizona's newest State Veterans Home is located by the Southern Arizona VA Health Care System (VA Hospital) in Tucson.
AZ STATE VETERANS HOME: 555 East Ajo Way Tucson, AZ 85713 Telephone: 520-638-2150
This facility is a 120-bed skilled-nursing facility offering many amenities to Arizona's veterans such as all private rooms, full baths, and selective dining in a home-like environment.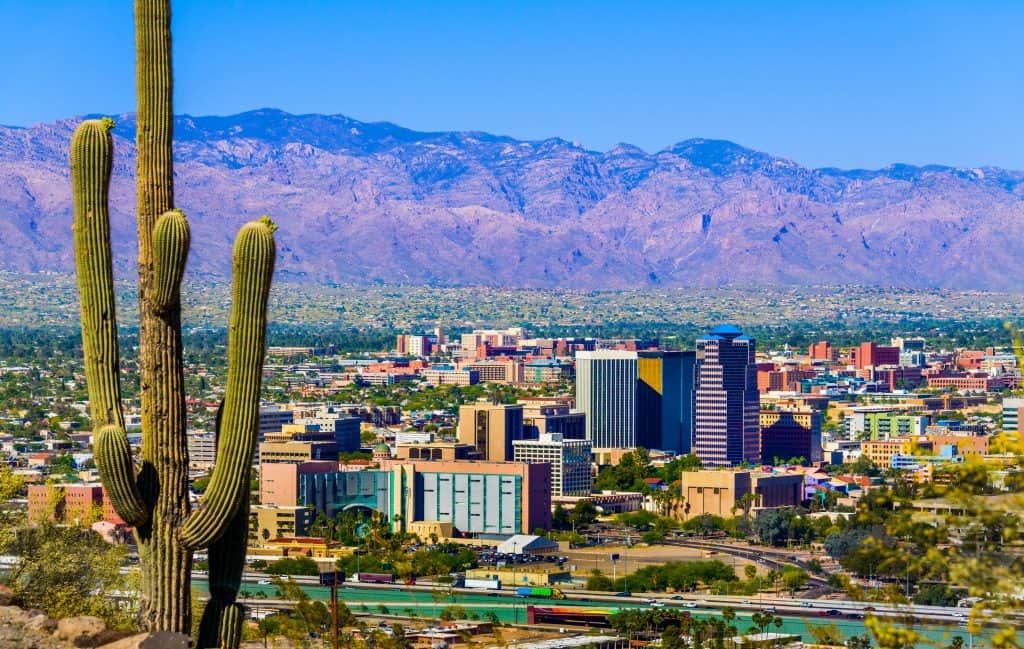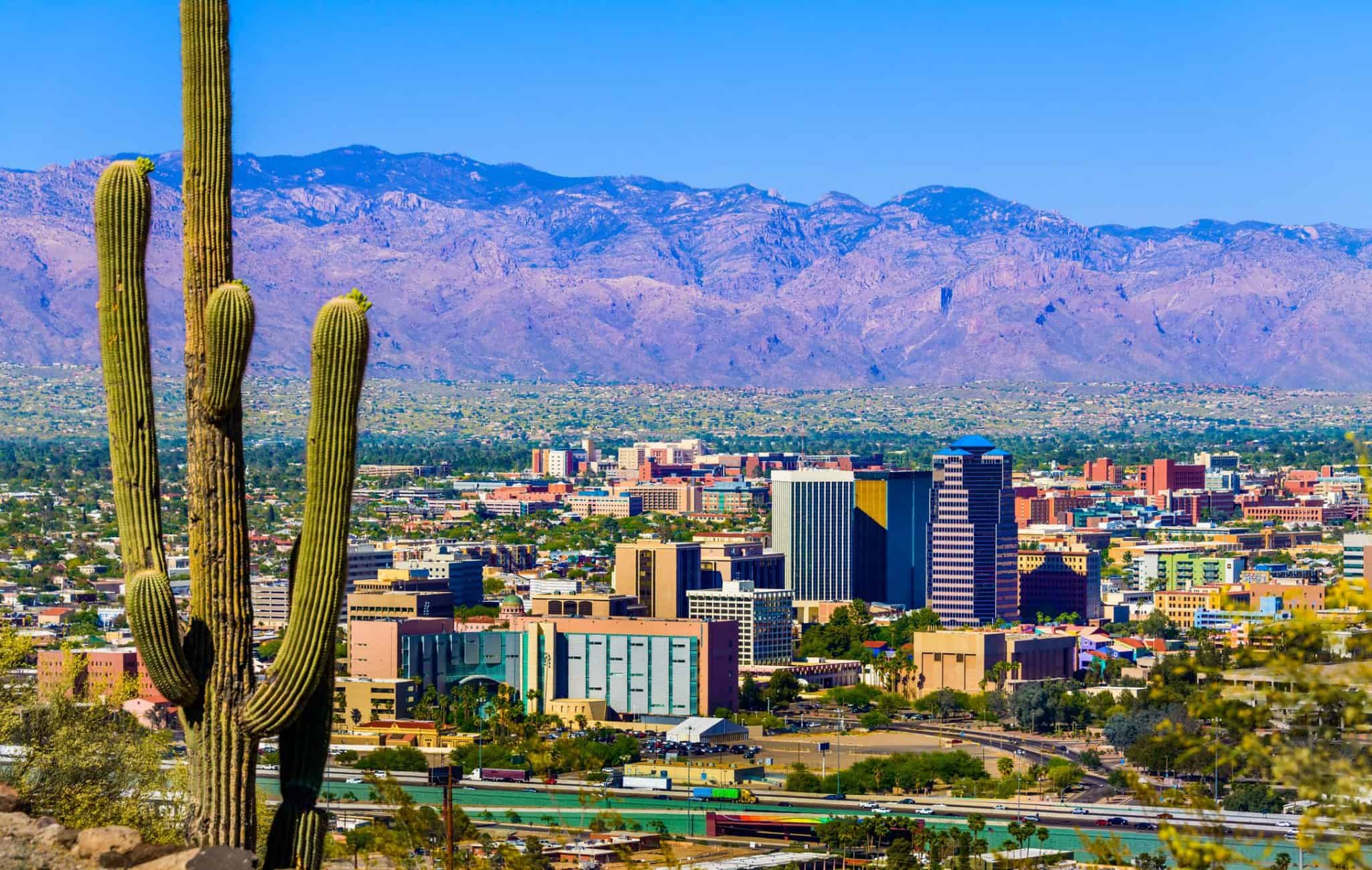 Arizona Veterans Benefits: Employment
ADVS Veteran Toolkit Program
July 2017 (revised July 2018): The Arizona Department of Veterans' Services is proud to launch the Veteran Tool Kit Program. It was created to help unemployed veterans get the supplies they need to start working. Surveyed veterans repeatedly said they were ready to work, but needed a few things to get them there, ranging from boots and tools to bicycles.
State Hiring Preference
Veterans who pass an examination for employment by the state, county or city will have 5 points added to their certification score. The veteran must have served for more than six months and have an honorable discharge.
Honorably discharged veterans getting VA disability compensation will have 10 points added to their certification score.
Certain spouses or surviving spouses shall be given a 5 point preference if the veteran died of a service-connected disability.
Arizona Veterans Benefits: Education
Arizona Purple Heart Tuition Waiver
This scholarship is available to:
Post 9/11 veterans with at least a 50 percent VA disability, a Purple Heart medal, and who were AZ residents during their service

Dependent children under 30 and un-remarried spouses of AZ military member who were killed in the line of duty on or after September 11, 2001

Post 9/11 AZ guard members who were medically discharged or received a Purple Heart.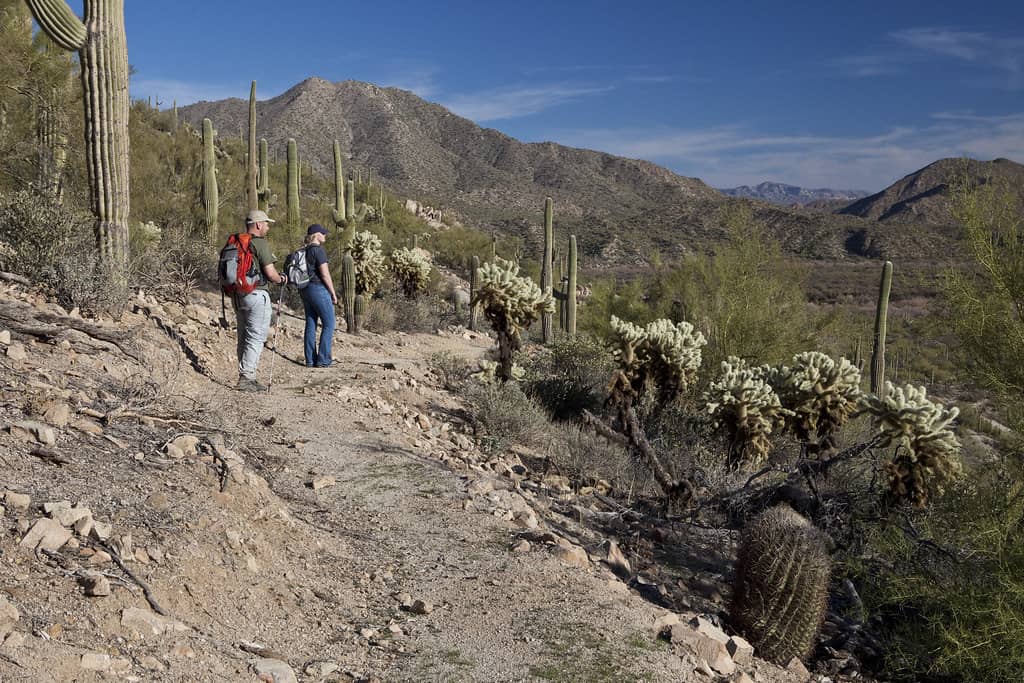 Arizona Veterans Benefits: Recreational Discounts, Licenses & Passes
Hunting and Fishing Licenses
Active duty members stationed in Arizona can get hunting and fishing licenses at the resident rate.
Free hunting/fishing combo licenses are available for 100% service-connected disabled veterans who have been an AZ resident for at least 12 months.
Arizona State Parks
Arizona offers the following discounts to their state parks:
50% day-use discount to all active duty, guard and reserve military members and up to three accompanying adult family members

50% day-use discount to all resident military retirees

50% off day-use pass to ALL disabled military.

FREE day-use pass to all resident 100% service-connected disabled veterans.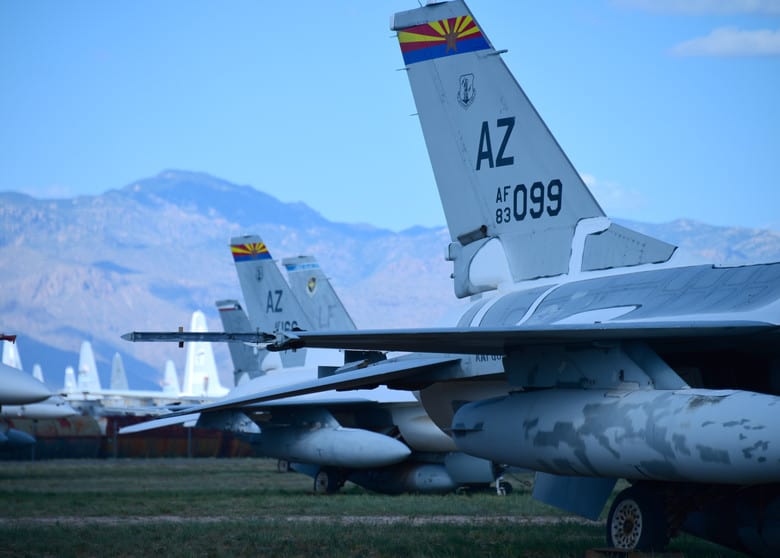 The Boneyard, Davis Monthan AFB
Arizona Veterans Benefits: Vehicle Licenses, Plates & Privileges
Arizona Veteran Driver License & License Plates
Veterans have the option to have the VETERAN designation on their Arizona-issued driver license, commercial driver license, identification card or learner permit denoting their military service. In addition, veterans applying for an Arizona commercial driver license (CDL) will have the option to request a waiver of the skills test if they meet certain requirements.
Several Military/Veteran license plates are also available from ADOT's Motor Vehicle Division, each of which provides some charitable funding to the Veterans' Donation Fund. The Veterans plate requires military/veteran documentation; the Women Veterans and Freedom plates have no current requirement for military or veteran status.
Arizona VA Facilities
Veterans Health Administration – VISN 22: Desert Pacific Healthcare Network
Station ID
Facility
Address
Phone

649

Northern Arizona VA Health Care System

500 North Highway 89, Prescott, AZ 86313

928-445-4860 /




928-445-4860

644

Phoenix VA Health Care System

650 E. Indian School Road, Phoenix, AZ 85012

602-277-5551

678

Southern Arizona VA Health Care System

3601 South 6th Avenue, Tucson, AZ 85723

520-792-1450

649

Chinle Comprehensive Care Facility (Indian Health Services)

Hwy 191 and Hospital Drive, Chinle, AZ 86503

928-674-7675

649GF

Holbrook VA Clinic

33 W. Vista Dr, Holbrook, AZ 86025

928-524-1050

649

Page VA Clinic

801 N Navajo Dr. Ste-B, Page, AZ 86040

928-645-4966

6381

Polacca VA Clinic

Highway 264 Mile Post 388, Polacca, AZ 86042

928-283-4465

649

Tuba City VA Clinic

167 N Main St P.O. Box 600, Tuba City, AZ 86045

928-283-4465

649GE

Anthem CBOC

41810 North Venture Dr., Bldg. B, Anthem, AZ 85086

623-249-2300 /




800-949-1005 X 2300

678GC

Casa Grande CBOC

1876 E. Sabin Drive, Building A Ste 15, Casa Grande, AZ 85122

520-836-2536

649GE

Cottonwood CBOC

501 S. Willard, Cottonwood, AZ 86326

928-649-1523

649GB

Flagstaff CBOC

1300 W. University Ave. Suite 200, Flagstaff, AZ 86001

928-226-1056 /




800-949-1005 X 5650

644GF

Globe-Miami VA Health Care Clinic

5860 S. Hospital Drive, Ste 111, Globe, AZ 85501-9449

928-425-0027

678GE

Green Valley CBOC

380 W. Vista Hermosa Drive #140, Green Valley, AZ 85614

520-399-2291

6425

Kayenta VA Clinic

394.3 Highway 160, Kayenta, AZ 86033

928-445-4860 X 3392 /




800-949-1005 X 3392

649GA

Kingman CBOC

2668 Hualapai Mountain Road, Kingman, AZ 86401

928-718-7300

649GC

Lake Havasu City CBOC

2035 Mesquite, Suite D, Lake Havasu City, AZ 86403

928-505-7100 /




800-949-1005 X 7100

644GH

Midtown VA Clinic

5040 N 15th Ave, Phoenix, AZ 85015

602-234-7080

644GG

Northeast VA Health Care Clinic

11390 E. Via Linda Rd., Ste. 105, Scottsdale, AZ 85259

480-579-2200

644GA

Northwest VA Health Care Clinic

13985 W. Grand Ave., Suite 101, Surprise, AZ 85374

623-251-2884

644GD

Payson VA Health Care Clinic

903 E Highway 260, Payson, AZ 85541

928-468-2100

678GD

Safford Clinic

355 N. 8th Avenue, Safford, AZ 85546

928-428-8010

644GB

Show Low VA Health Care Clinic

5171 Cub Lake Road, Suite C380, Show Low, AZ 85901

928-532-1069

678GA

Sierra Vista Clinic

101 N. Coronado Drive Suite A, Sierra Vista, AZ 85635

520-459-1529

644BY

Southeast VA Health Care Clinic

3285 S. Val Vista Dr., Gilbert, AZ 85297

480-397-2800

644GC

Southwest VA Health Care Clin

i

c

9250 W. Thomas Rd., Ste 400, Phoenix, AZ 85037

623-772-4000

644GE

Thunderbird VA Health Care Clinic

9424 N. 25th Ave., Phoenix, AZ 85021

602-633-6900

678GF

VA Northwest Tucson Clinic

2945 W. Ina Road, Tucson, AZ 85741

520-219-2418

678GG

VA Southeast Tucson Clinic

7395 S. Houghton Road Ste 129, Tucson, AZ 85747

520-664-1831

470-8262

Yuma Clinic

3111 S. 4th Avenue, Yuma, AZ 85364

928-317-9973

5161OS

Chinle Outstation

Navajo Route 7, Old BIA Complex-B59, Chinle, AZ 86503

844-286-7270

0518V

Dr. Cameron McKinley Department of Veterans Affairs Veterans Center

3180 Stillwater Drive, Suite A, Prescott, AZ 86305

928-778-3469

5162OS

Hopi Outstation

P.O. Box 929, 1 Main St., Hotevilla, AZ 86030

928-734-5166

0536

Lake Havasu Vet Center

1720 Mesquite, Suite 101, Lake Havasu, AZ 86403

928-505-0394

0524

Mesa Vet Center

1303 South Longmore, Suite 5, Mesa, AZ 85202

480-610-6727

0517V

Phoenix Vet Center

4020 N. 20th St. #110, Phoenix, AZ 85016

602-640-2981

0521V

Tucson Vet Center

2525 E. Broadway Blvd Suite 100, Tucson, AZ 85716

520-882-0333

0533V

West Valley Vet Center

14050 N. 83rd Avenue Suite 170, Peoria, AZ 85381

623-398-8854

0537V

Yuma Vet Center

1450 E. 16th St, Suite 103, Yuma, AZ 85365

928-271-8700

678CG

Casa Grande Rural Health Care Coordination Center

1179 E. Cottonwood Lane, Suite 1, Casa Grande, AZ 85122

520-629-4801

678SV

Sierra Vista Rural Health Care Coordination Center

157 North Coronado Drive, Suite B, Sierra Vista, AZ 85635

520-629-4802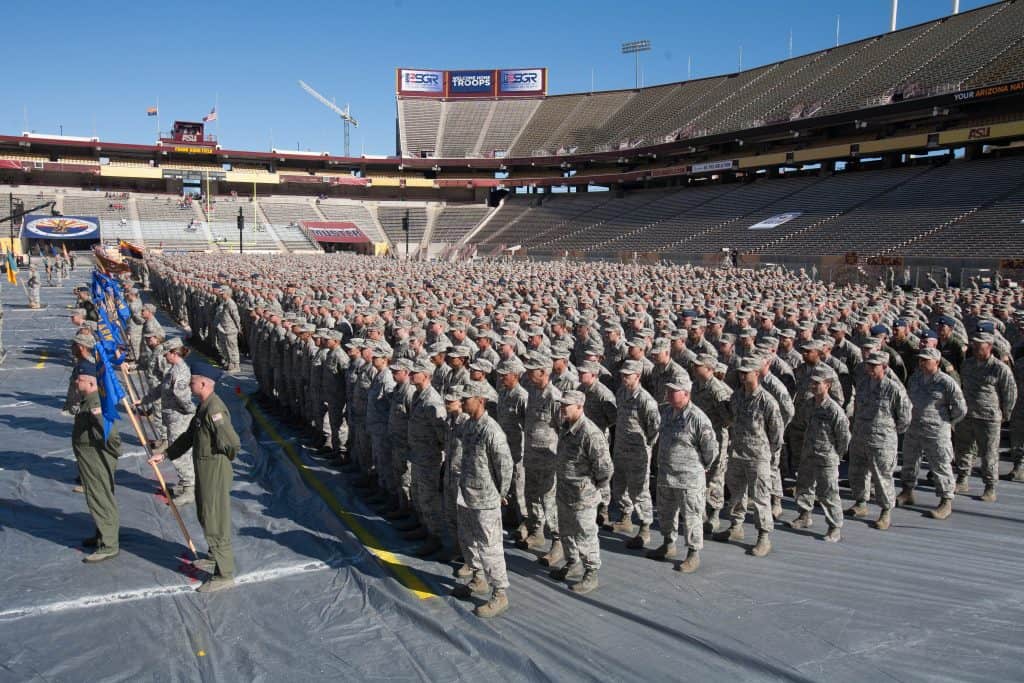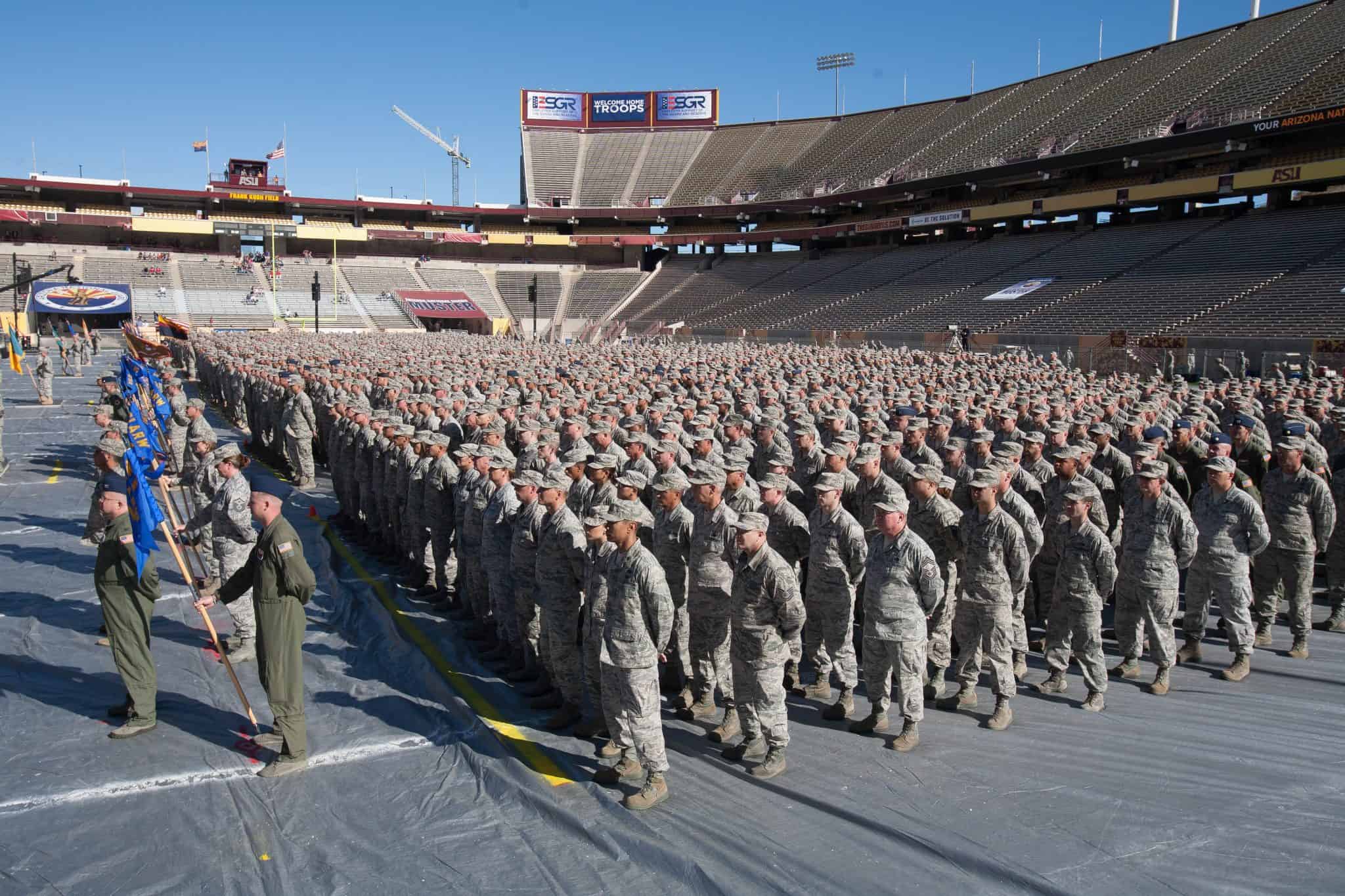 Veterans Benefits Administration – Pacific District
Station ID

Facility

Address

Phone

345

Phoenix Regional Office

3333 North Central Avenue, Phoenix, AZ 85012

800-827-1000

345

Intake Site At Davis-Monthan Air Force Base

Benefits Counseling Office, Tucson, AZ 85723

345

Intake Site At Fort Huachuca

ACAP Center (ATZS-ESD-A) Building 22420, Room 1,




Butler Road, Fort Huachuca, AZ 85613

345

Intake Site At Luke Air Force Base

56 MSS/DFB Building 1113 7282 N 137th Avenue




Luke AFB, AZ 85309

345

Phoenix Regional Loan Center

3333 North Central Avenue, Phoenix, AZ 85012

800-827-1000

914

National Memorial Cemetery of Arizona

23029 North Cave Creek Road, Phoenix, AZ 85024

480-513-3600

900

Presco

t

t National Cemetery

500 Highway 89 North, Prescott, AZ 86313

928-717-7569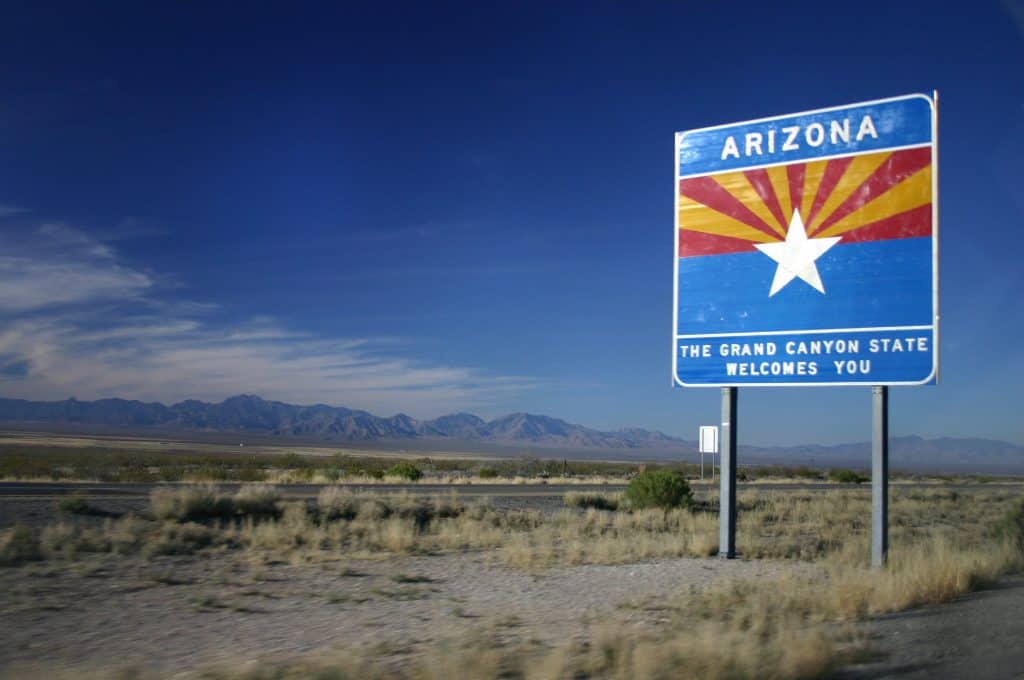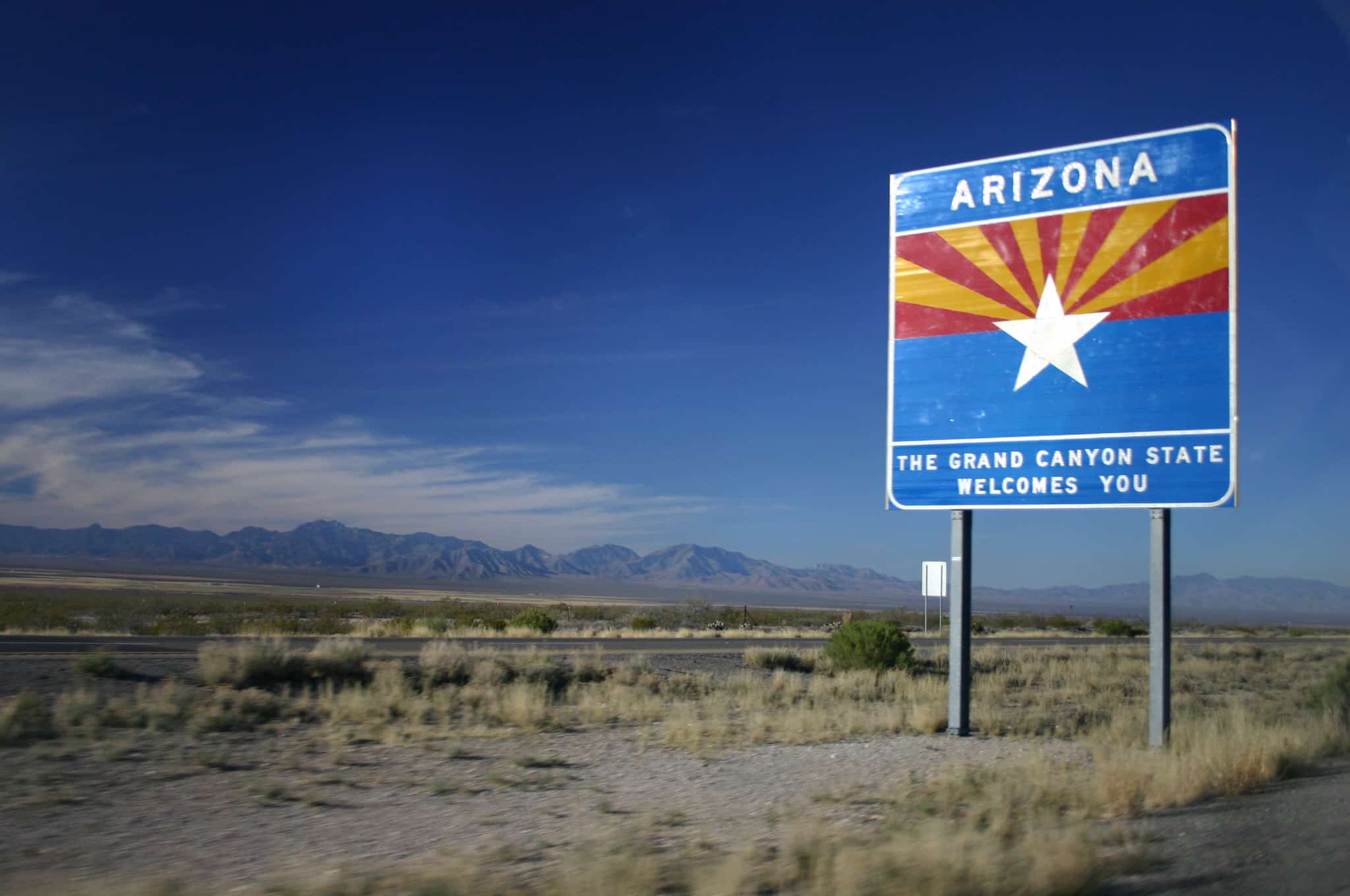 Arizona Veterans Benefits: Conclusion
Arizona is a beautiful state and one that veterans often love. They take seriously the care of their vets, but the reality is also that Arizona has limited resources when compared to other states.

Arizona provides a decent amount of benefits for its veteran and is attractive to veterans because of its strong quality of life, despite not being one of the best economic environments.

This is due strongly to the lack of great employment options for veterans, but also because Arizona's access to health care isn't as strong as other states.
Arizona is also fairly average as far as additional benefits for veterans go, which is not unusual for less populous states
If you are already in Arizona and are looking to make the most of your Arizona veteran benefits, you will want to visit the state portal for veterans at Arizona Department of Veterans' Services.
There you will find access to many of Arizona's benefit programs, as well as more information regarding each benefit available.
For a complete list of VA hospitals, treatment centers, and other resources in Arizona, you can also go to the Arizona VA directory here: Arizona VA Facilities List
---
About the Author
Brian Reese
Brian Reese is one of the top VA disability benefits experts in the world and bestselling author of You Deserve It: The Definitive Guide to Getting the Veteran Benefits You've Earned (Second Edition).
Brian's frustration with the VA claim process led him to create VA Claims Insider, which provides disabled veterans with tips, strategies, and lessons learned to win their VA disability compensation claim, faster, even if they've already filed, been denied, gave up, or don't know where to start.
As the founder of VA Claims Insider and CEO of Military Disability Made Easy, he has helped serve more than 10 million military members and veterans since 2013 through free online educational resources.
He is a former active duty Air Force officer with extensive experience leading hundreds of individuals and multi-functional teams in challenging international environments, including a combat tour to Afghanistan in 2011 supporting Operation ENDURING FREEDOM.
Brian is a Distinguished Graduate of Management from the United States Air Force Academy, Colorado Springs, CO, and he holds an MBA from Oklahoma State University's Spears School of Business, Stillwater, OK, where he was a National Honor Scholar (Top 1% of Graduate School class).