Veteran Education Benefits
If you're a veteran, you may be eligible for Veterans Education Benefits through the VA.
We want to ensure you have all the information you need to make an informed decision about your education benefits.
We've put together this guide on Chapter 31 VA Benefits to help you understand if you qualify for this education benefits. Here you'll find information on eligibility requirements, how to apply for benefits, and what kind of benefits you can receive.
We hope this guide will help you take advantage of the education benefits available and help you achieve your educational goals. Thank you for your service!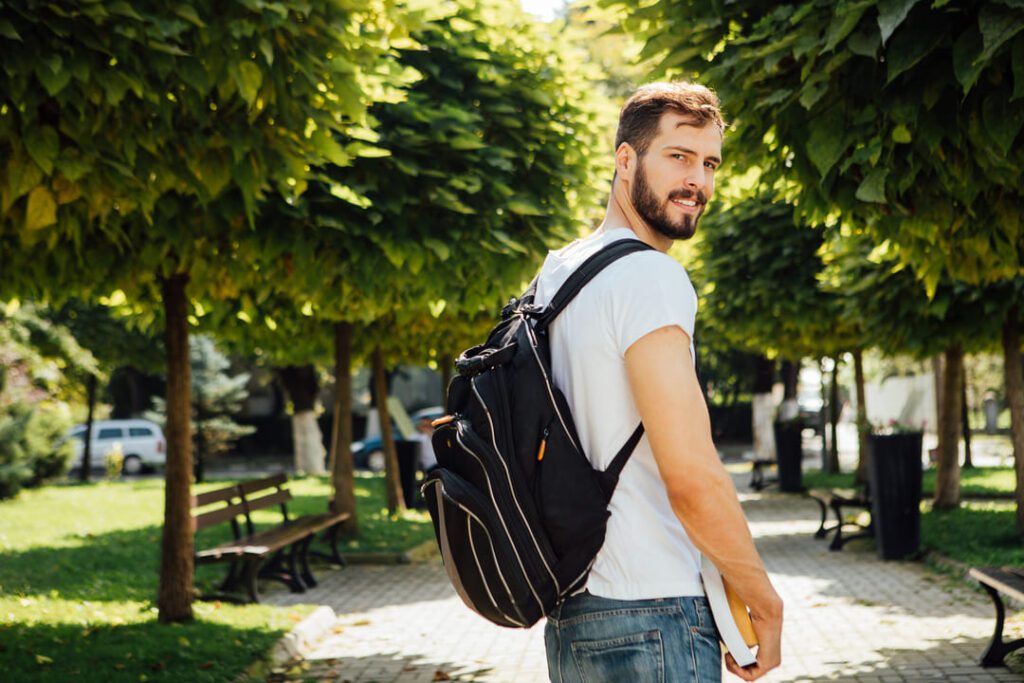 You DESERVE a HIGHER VA rating.
WE CAN HELP.
Take advantage of a FREE VA Claim Discovery Call with an experienced Team Member. Learn what you've been missing so you can FINALLY get the disability rating and compensation you've earned for your service.
---
What is the VA Vocational Rehabilitation and Employment Program (Chapter 31 VOC Rehab)?
The VA Vocational Rehabilitation and Employment Program (also referred to as VR&E, the Chapter 31 program) is an excellent resource for disabled veterans with a service-connected disability.
The program provides job counseling, job search assistance, and on-the-job training to help veterans find employment.
Additionally, the program offers education and career development services to help veterans transition to civilian life.
Veterans can also receive financial assistance for school or training programs. The VA Vocational Rehabilitation and Employment Program is a great way for veterans to get the skills and training they need to find successful careers.
---
Eligible Veterans for Chapter 31 VA Benefits Eligibility
Veterans who have service-connected disabilities are eligible for Chapter 31 VA benefits. These benefits include educational assistance and vocational rehabilitation.
Additionally, the VA website states that "Veterans participating in the VR&E program MAY receive a subsistence allowance while they pursue an educational or training program in preparation for a future career."
This stipend is based on attendance in a training program (full time, three-quarter time, or half time), the number of dependents, and the type of training. You can use the educational assistance for tuition, books, and other expenses.
To be eligible for Chapter 31 benefits, veterans must meet both of the following requirements:
you didn't receive a dishonorable discharge,
and you have a service-connected disability rating of at least 10% from VA.
Veterans discharged from active duty before January 1, 2013, have a basic period of eligibility that lasts 12 years. This period begins on the date that the veteran received notice of their date of separation from active duty or the date on which they received their first VA service-connected disability rating.
If you were discharged from active duty on or after January 1, 2013, the 12-year basic eligibility period doesn't apply to you. There's no time limit on your eligibility.
What Disability Rating Do I Need to Be to Qualify for Chapter 31?
While the specific requirements vary from state to state, if you are a veteran, you must have a service connected disability rating of at least 10% with a serious employment handicap (SEH) or 20% or more with an employment handicap to qualify for Chapter 31 benefits. In addition, you must be able to show that your disability is preventing you from being able to work or pursue vocational training. If you meet these requirements, you can begin working with a Vocational Rehabilitation Counselor to develop an individualized plan for achieving your employment goals.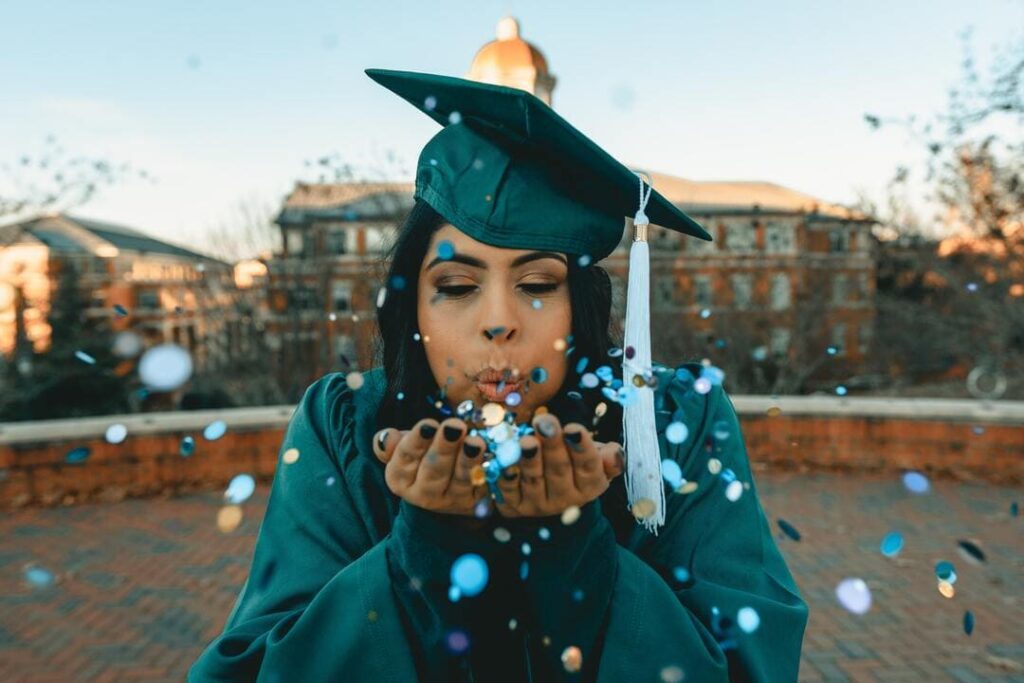 ---
What are Chapter 31 VA Benefits | Veteran Readiness and Employment Program (VR&E)?
The VA's VR&E program is designed to help service members who have service-connected disabilities prepare for, find, and keep suitable jobs.
The program offers a wide range of services to eligible veterans, including:
Vocational counseling: Individualized counseling and guidance help veterans choose a career path best suited to their skills, interests, and abilities.
Job training: On-the-job training, apprenticeships, and non-paid work experiences can lead to employment.
And education benefits: Payment for tuition, fees, books, and other necessary education-related expenses at approved colleges and universities.
Other services may include: resume development, other work-readiness support, help finding and keeping a job, including the use of special employer incentives and job accommodations, post-secondary education and training at a college, vocational, technical, or business school, Supportive rehabilitation services including case management, counseling, and medical referrals and independent living services.
---
What Is the Chapter 31 VA Benefits Pay Scale 2022?
The VA offers various options when it comes to getting the most out of your education and training benefits.
With the VA's comparison tool, you can see how different benefits stack up against each other. So whether you're looking for the most bang for your buck or the best possible education, the VA has you covered.
Chapter 31 Pay Chart – Subsistence Allowance Rate Increase as of October 1, 2021
You can find out how to calculate your possible subsistence allowance rates here.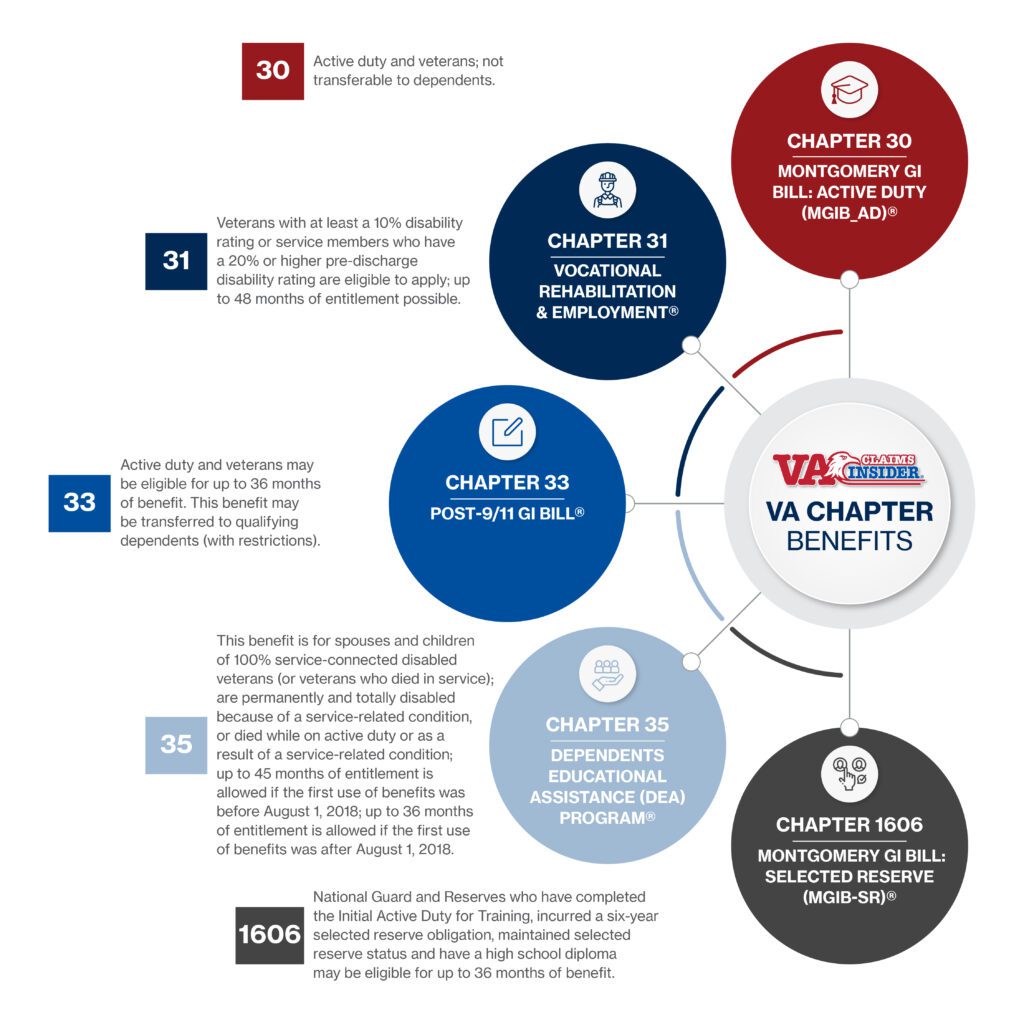 ---
Can a Veteran Get Multiple Degrees With Chapter 31?
Under the previous interpretation of the "48-month rule," veterans who used VR&E benefits first would only be able to use 36 months of other educational assistance benefits.
Since 2021, with the updated interpretation, veterans can use up to 48 months of benefits total. This change will help veterans get the most out of their education benefits and better support their success in achieving their goals.
If you're a veteran with a service-connected disability, you may be wondering if you're entitled to additional education benefits.
It may be possible for entitlement used in a VA education program to be reclassified as entitlement used in VR & E, which could result in additional entitlement to other VA education programs.
It's important to note that this process is very limited and restricted by law and regulation; not every veteran with a service-connected disability will qualify for retroactive induction. But if you think you might be eligible, it's worth looking into.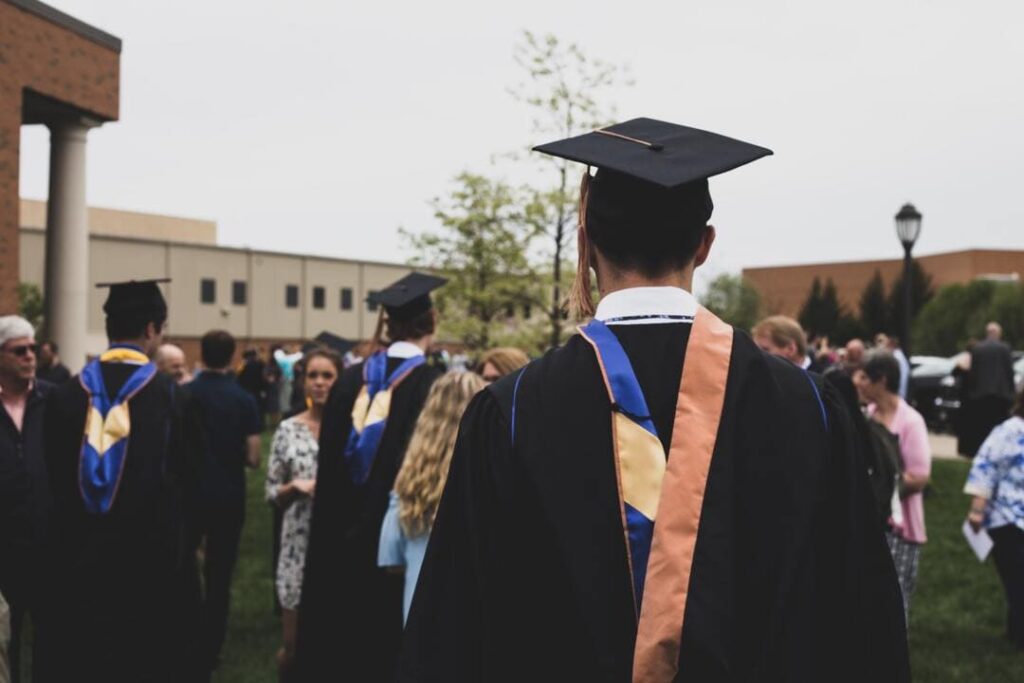 ---
What Is the Difference Between Chapter 31 and the GI Bill (Chapter 33)
Potential students should know the key differences between Chapter 31 and the Post-9/11 GI Bill (Chapter 33).
Chapter 31 is available to veterans with at least a 10% disability rating, but approval is not guaranteed. Up to 48 months of entitlement are possible.
Chapter 33, on the other hand, is available to active duty and veterans with no minimum disability rating. You may transfer this benefit to qualifying dependents with some restrictions. Up to 36 months of entitlement are possible.
The Post-9/11 GI Bill is more widely available and has more flexible eligibility requirements. As such, it is often seen as the superior option for those looking to take advantage of their educational benefits.
Does Chapter 31 Take Away From Chapter 33?
There's a lot of confusion out there about veterans' education benefits. Some people think that if you use Chapter 31 benefits, you can't also use Chapter 33. But that's not true!
Chapter 31 is specifically for vocational rehabilitation, while Chapter 33 is for the Post-9/11 GI Bill.
You can use both benefits at the same time. Chapter 31 can help you cover the cost of tuition, while Chapter 33 can cover things like your monthly housing allowance and book stipend.
Do all schools accept the GI Bill and Chapter 31?
If you're interested in using your benefits to attend school, you'll need to find a GI Bill-approved school. You can use this comparison tool to find schools and compare benefits. The tool will help you get more advice on choosing the right school.
You'll be able to click on each school to learn more about the benefits they offer, as well as compare the benefits of each school side-by-side to help you make an informed decision.
We hope this guide has been helpful. We're insiders and here to walk you through everything you need to know. Remember, if you have any questions about Veterans Education Benefits, we encourage you to contact us for support.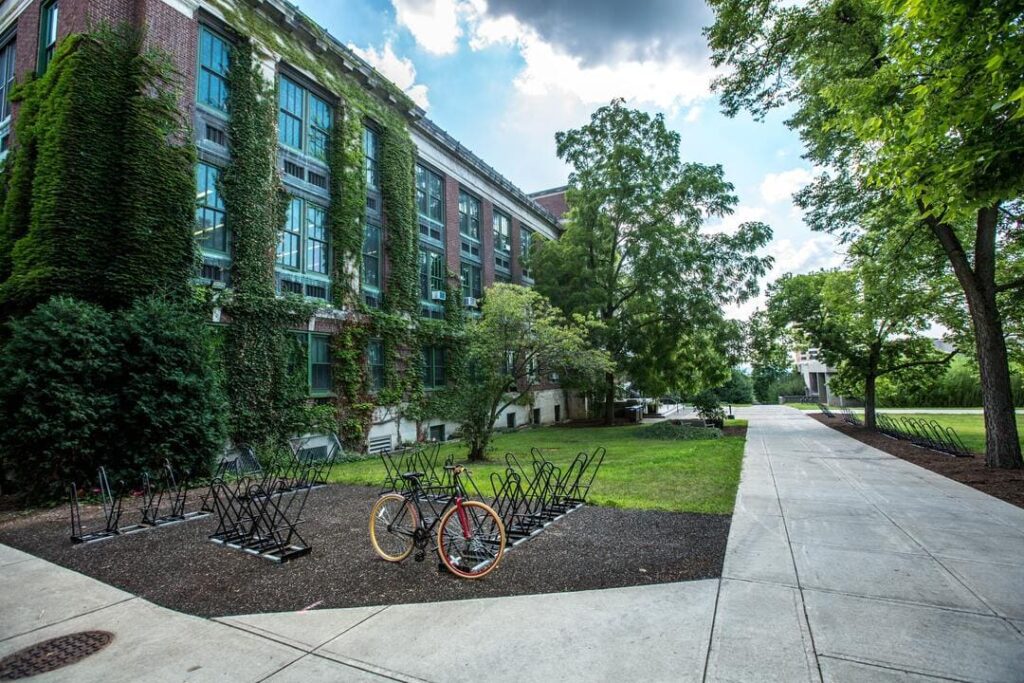 ---
NEED MORE ASSISTANCE?
Most veterans are underrated for their disabilities and therefore not getting the compensation they're due. At VA Claims Insider, we help you understand and take control of the claims process, so you can get the rating and compensation you're owed by law.
Our process takes the guesswork out of filing a VA disability claim and supports you every step of the way in building a fully-developed claim (FDC)—so you can increase your rating fast!
If you've filed your VA disability claim and have been denied or have received a low rating—or you're unsure how to get started—reach out to us! Take advantage of a FREE VA Claim Discovery Call. Learn what you've been missing—so you can FINALLY get the disability rating and compensation you deserve!
We've supported more than 15,000 veterans to win their claims and increase their ratings. NOW IT'S YOUR TURN.
---
About the Author
Brian Reese
Founder & CEO
Brian Reese is a VA benefits expert, author of the #1 Amazon Bestseller You Deserve It: The Definitive Guide to Getting the Veteran Benefits You've Earned, and founder of VA Claims Insider – "The Most Trusted Name in Education-Based Resources for Veterans."
His frustration with the 8-step VA disability claims process led him to create "VA Claims Insider," which provides U.S. military veterans with tips, strategies, and lessons learned for successfully submitting or re-submitting a winning VA disability compensation claim.
Brian is also the CEO of Military Disability Made Easy, which is the world's largest free searchable database for all things related to DoD disability and VA disability claims and has served more than 4,600,000 military members and veterans since its founding in 2013.
His eBook, the "9 Secrets Strategies for Winning Your VA Disability Claim" has been downloaded more than 300,000 times in the past three years and is the #1 rated free VA disability claims guide for veterans.
He is a former active duty Air Force officer with extensive experience leading hundreds of individuals and multi-functional teams in challenging international environments, including a combat tour to Afghanistan in 2011 supporting Operation ENDURING FREEDOM.
Brian is a Distinguished Graduate of Management from the United States Air Force Academy, Colorado Springs, CO and he holds an MBA from Oklahoma State University's Spears School of Business, Stillwater, OK, where he was a National Honor Scholar (Top 1% of Graduate School class).