Veterans new to the VA claims process are often curious, "Are there any VA benefits that come with having a 10% VA disability rating?"
YES!
While a 10% rating may not seem like much, it can make a HUGE impact on your benefits and budget. 

While you should never stop fighting until you properly rated—several great benefits come with a 10% rating.
In this post, we'll share the 8 BEST 10% VA disability benefits.
Let's take a look.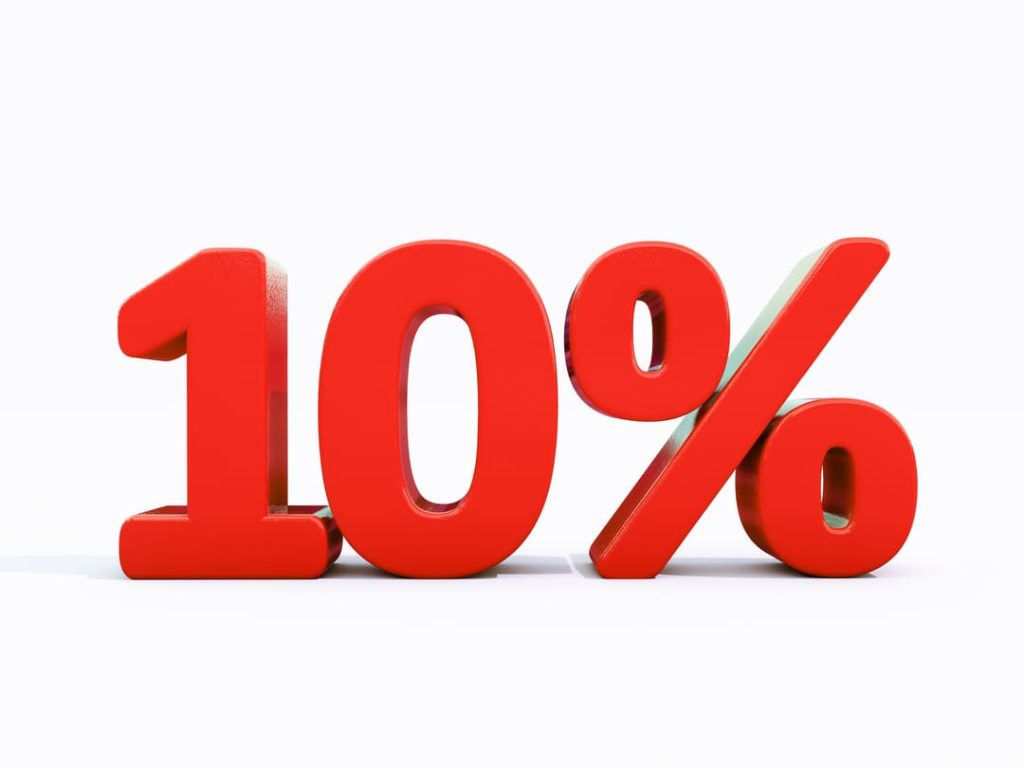 8 Benefits a 10% VA Rating Can Get You
You might not realize it, but 10 percent VA disability comes with access to many of the same benefits as a 100% rating.
Here's the list we've compiled of the benefits a 10% rating gets you.
Disability Compensation
So, how much is 10% VA disability pay? In 2023, a 10% rating earns you $165.92 per month.
The projected 2024 VA pay rate for 10% VA disability is $171.23 per month.
Unlike other rating percentages, a 10% rating is not affected by family factors. No matter if you're married or single or have a dozen kids, your monthly compensation is capped at $165.92 per month.
You can view the entire 2023 VA pay chart below and the 2024 VA Disability Pay Rates HERE.
2023 VA Disability Pay Chart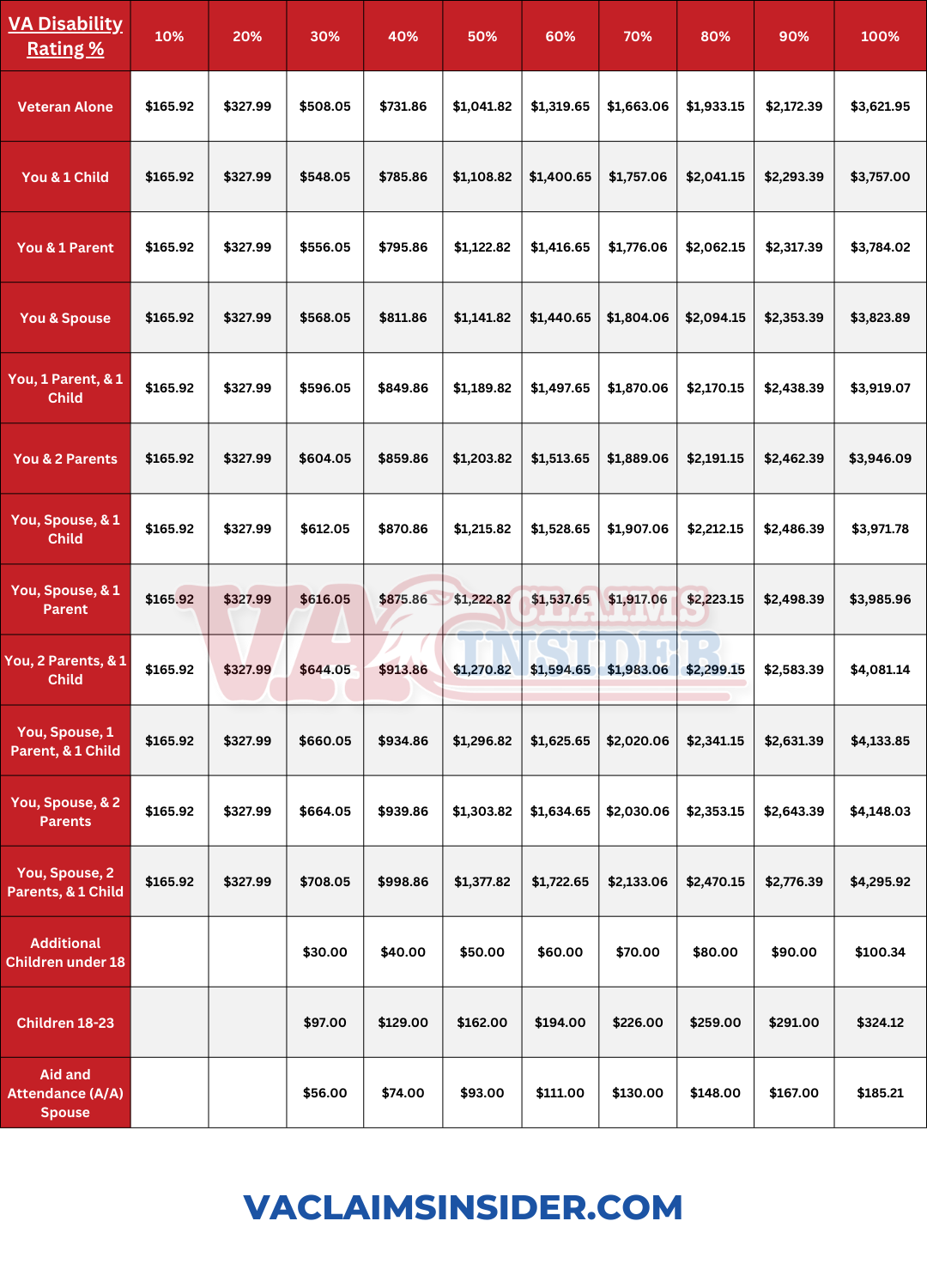 Figure 1. 2023 VA disability pay chart
You can also use our easy VA disability calculator to estimate your monthly compensation.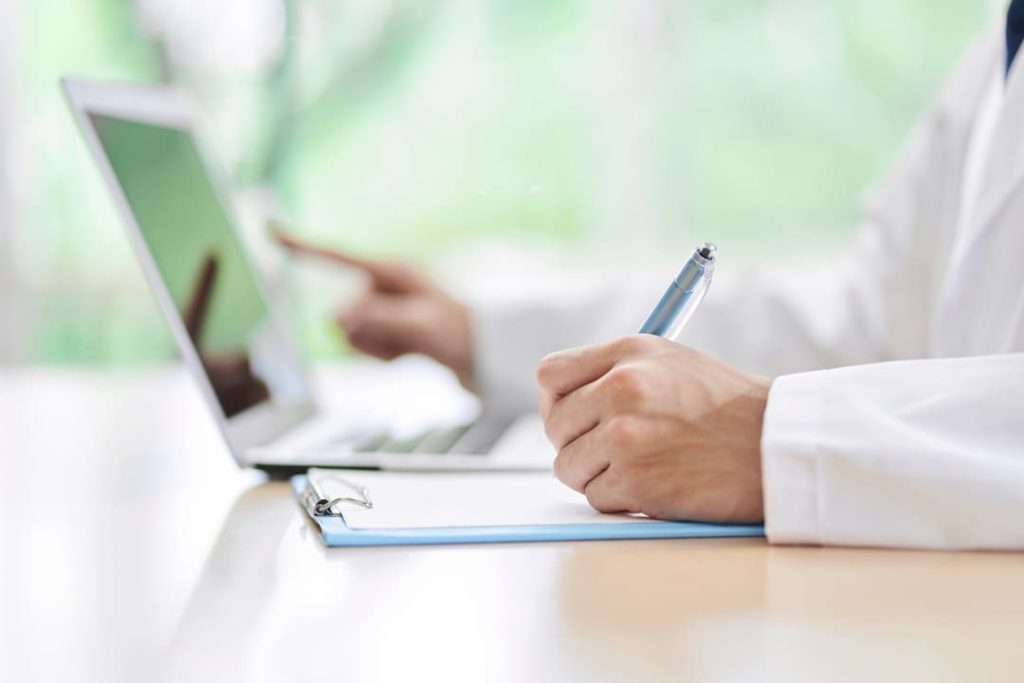 Health Care and Medication
If you're rated at 10%, that means the VA has determined your disability is service-connected. 
Any veteran with a service-connected disability has access to free:
Medical treatment for your service-connected disability
Mental health services
Readjustment counseling
10% VA disability could also get you assigned to VA healthcare priority group 3.
The VA priority group you're placed in affects how much your copay is for inpatient and outpatient care and medication. 
The table below shows copay rates for urgent care: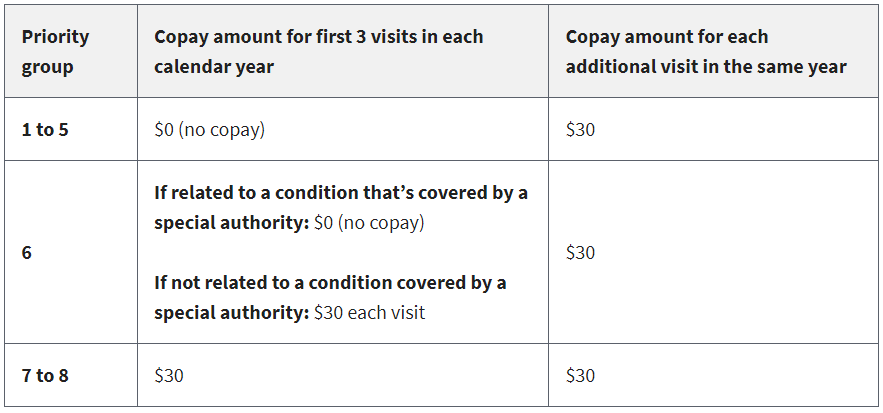 Figure 2. 2023 VA urgent care copay rates by priority group
NOTE: There is no copay for inpatient or outpatient care if you're rated at 10% or higher.
For medication, anything your doctor prescribes to treat your service-connected disability is free. No copay is required. But you will have a copay for certain medications, such as:
Medications your health care provider prescribes to treat non-service-connected conditions
Over-the-counter medications (like aspirin, cough syrup, or vitamins) that you get from a VA pharmacy.
Travel Allowance
The VA also reimburses travel to appointments at a VA medical facility or a VA-approved medical facility.
As long as the appointment is for your service-connected disability, you could be reimbursed for:
Plane tickets
Mileage
Train tickets
Taxi or bus rides
Meals
Lodging
To be reimbursed for travel, you'll need to file a claim through the Beneficiary Travel Self-Service System (BTSSS).
Be sure to file your claim within 30 days of your appointment.
Pro Tip: Hold on to your travel receipts and proof of attendance documents. You'll be asked to submit these when you file your claim.
Vocational Rehabilitation and Employment (VR&E) Services
If you have a 10% VA disability or higher, you could also be eligible for VR&E services if your disability makes it difficult for you to work.
The VR&E program helps disabled veterans find employment options that fit their needs through training and reeducation. There are five VR&E tracks available to eligible veterans.
VR&E services include:
An evaluation to help determine your abilities, skills, and interests for employment
Vocational counseling and rehabilitation planning
Job training, job-seeking skills, resume development, and other work-readiness assistance
Assistance finding and keeping a job. This can include the use of special employer incentives and job accommodations
On the Job Training, apprenticeships, and non-paid work experiences
Post-secondary training at a college, vocational, technical, or business school
Supportive rehabilitation services, including case management, counseling, and medical referrals
Independent living services for Veterans unable to work due to the severity of their disabilities
VA Funding Fee Exemption
Nearly all veterans have access to one or more VA home loan programs. But one big benefit to 10% VA disability or higher is an exemption from the VA Funding Fee.
The VA Funding Fee is a one-time fee that veterans pay towards a VA loan used to buy, build, or improve a home. It's meant to cover some of the costs of the loan since VA home loans don't require a down payment.
VA Funding Fees are typically paid at closing and are a percentage of the amount of the loan. But with a 10% VA disability rating, you won't have to worry about it.
VA Life Insurance (VALife)
This is a new program offered by the VA to any veteran with a service-connected disability, even if you're rated at 0%.
The VA started taking applications for VALife on January 1st, 2023, and there's no time limit to apply after getting your disability rating.
VALife is guaranteed-acceptance whole life insurance. According to the VA, if you're eligible, you'll be automatically accepted. You won't have to prove you're in good health. And coverage lasts for the rest of your life.
VALife comes with benefits such as:
Up to $40,000 in whole life insurance coverage in $10,000 increments
Cash value that starts to add up two years after your application is approved
Pro Tip: Keep in mind that coverage doesn't start until two years after you apply, and you're required to pay premiums during those two years.
Federal Employment Preference
10% VA disability also gets you a 10-point preference when applying to federal jobs. 
This preference is applied by adding 10 points to your civil examination score, which could improve your ranking among the other candidates.
Commissary Access
If you have at least 10% VA disability, then you have access to on-post commissaries! 
If you're near a post, this could add a lot of green to your bottom line. 
As you probably know from your time in the military, commissaries are tax-free. Not to mention they're already normally cheaper than off-post grocery stores because commissary goods are sold at cost with just a 5% markup.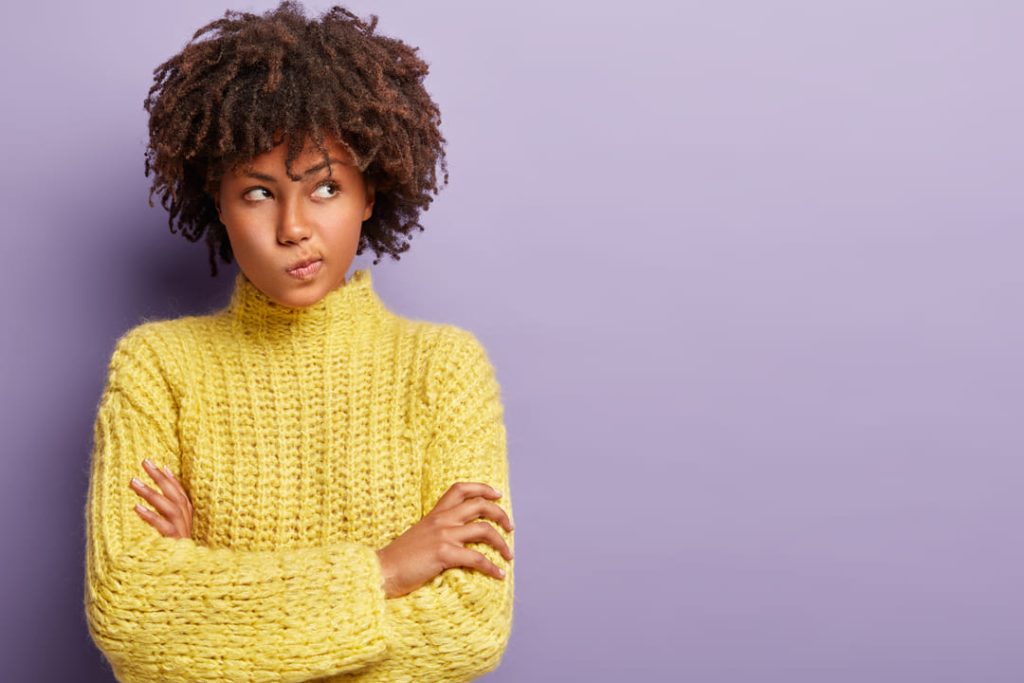 You DESERVE a HIGHER VA rating.
WE CAN HELP.
Take advantage of a FREE VA Claim Discovery Call with an experienced Team Member. Learn what you've been missing so you can FINALLY get the disability rating and compensation you've earned for your service.
How to get a 10% VA Disability Rating
We've written several posts with detailed information on what it takes to be eligible for a VA rating and how to file a claim. But here are the basics:
First, you should meet ALL of these basic eligibility criteria:
You have a current medical diagnosis of your disability
You had an in-service event, Injury, or illness which you believe caused or aggravated your condition
You have evidence linking 1 and 2 (a nexus letter can help prove this)
If you meet ALL of these requirements, you should consider filing a VA claim for disability benefits.
The process for filing a claim is:
Submit an intent to file. This will lock in your effective date.
Gather your evidence. You'll need things like doctor reports, medical records, a Nexus letter or an Independent Medical Opinion, and proof of service.
File your claim. This can be done online, through the mail, or in person at a VA regional office.
Hurry up and wait. Unfortunately, the VA claims process averages 122 to 131 days from start to finish.
What Disabilities Get a 10% VA Disability Rating?
There are a few disability categories that get 10% ratings more often than others.
Some of these disabilities, such as tinnitus, are actually capped at 10%. That means it's impossible to get a rating increase beyond 10% for tinnitus, no matter how severe your symptoms are.
Listed below are a few categories that receive a lot of 10% ratings: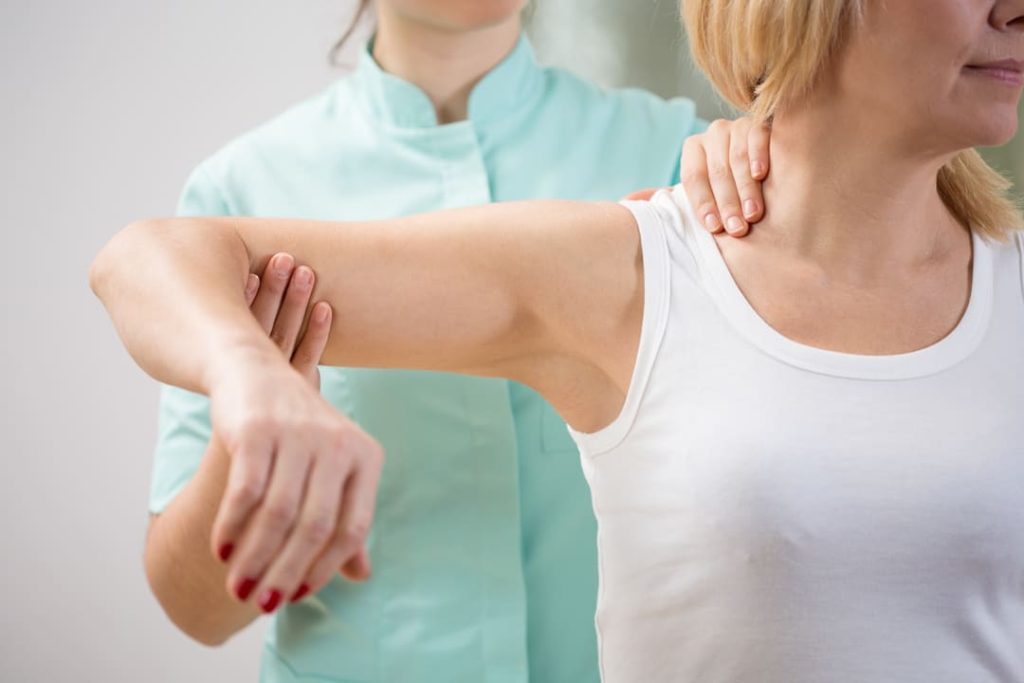 The VA has awarded more 10% ratings for musculoskeletal disabilities than any other category. The 3 top musculoskeletal disabilities are:
Limited range of motion of the knee
Lumbosacral or Cervical Strain
Limited range of motion of the ankle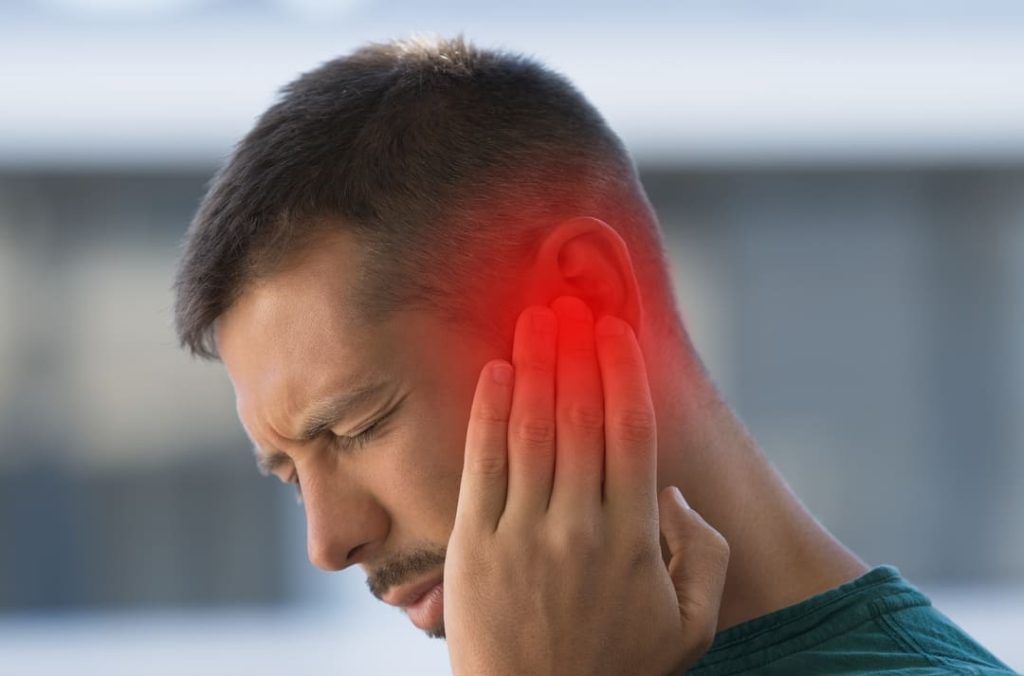 Auditory
The top 3 auditory disabilities are:
Hearing loss
Labyrinthitis
Neurological
The VA has awarded 1,585,955 10% ratings for neurological disabilities. The top 3 are:
Paralysis of the sciatic nerve
Paralysis of the median nerve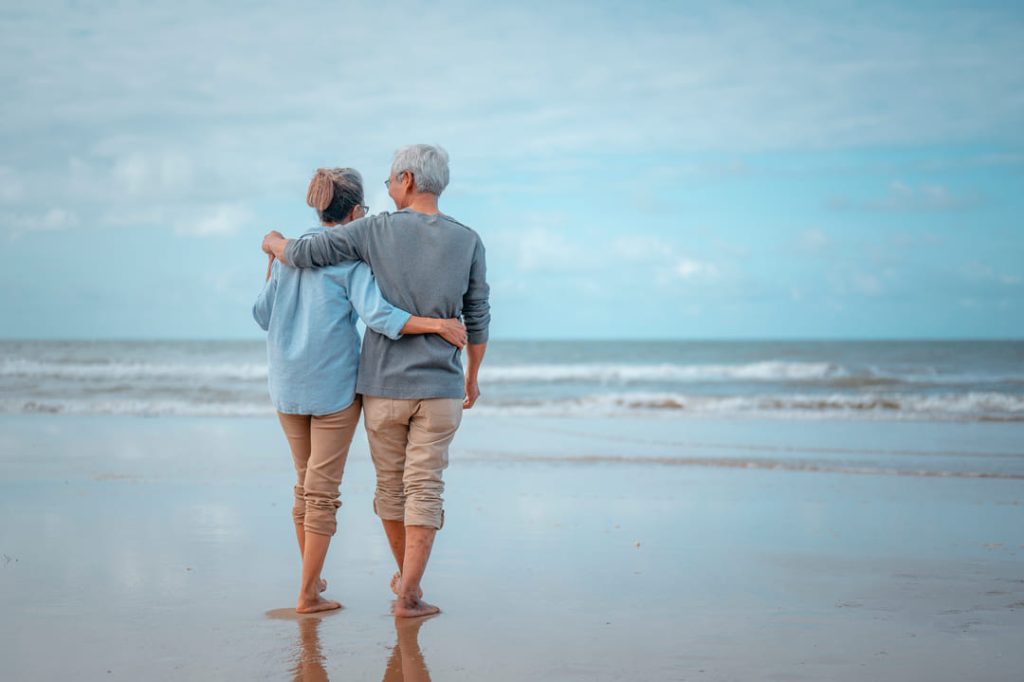 Wrapping Up: Is a 10% VA Rating Worth It?
It's true; The monthly compensation of a 10% VA disability rating pales in comparison to the monthly compensation at the 90% or 100% VA disability levels.
But in most cases, it's absolutely worth it to get your 10% VA rating—even if that's just a stepping stone on your way to a higher rating.
While the 10% pay rate isn't going to make you rich, the other benefits that come with your 10% rating can be life-changing. There's also an opportunity for some veterans to receive back pay, which can be substantial.
Additionally, you can use your 10% VA rating to pursue secondary conditions, which could make you eligible for a higher VA rating and the additional benefits and compensation that come with it.
All in all, we want to make sure you're getting all the benefits you're due.
If you think you have a secondary condition and might be eligible for a higher rating, or if you have a condition that's capped at 10% and are considering filing a VA claim, we've got your six! 

Reach out to us and schedule your FREE VA Claims Insider Discovery Call. This is a free, no-obligation call, so you've got nothing to lose.