Many veterans develop musculoskeletal conditions due to trauma, overuse, and degeneration during military service. If that sounds like you, you may be entitled to benefits if you can prove your condition is tied to your military service.
This Veteran's Guide to Musculoskeletal Conditions will explain what these conditions are, how the VA rates them, and whether or not you may qualify for VA benefits and compensation!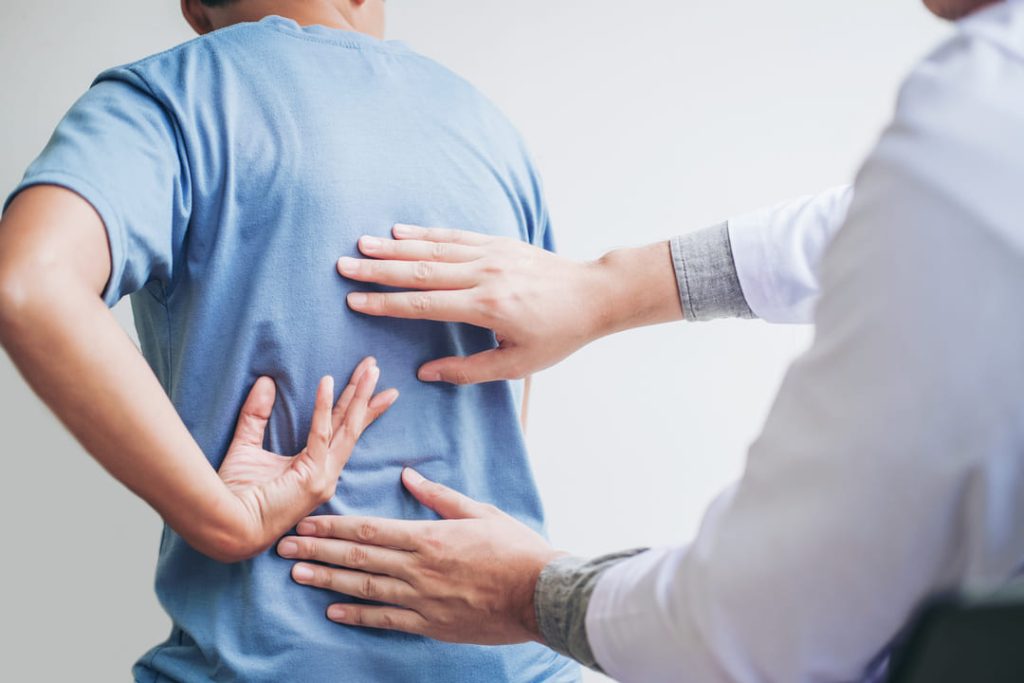 You DESERVE a HIGHER VA rating.
WE CAN HELP.
Take advantage of a FREE VA Claim Discovery Call with an experienced Team Member. Learn what you've been missing so you can FINALLY get the disability rating and compensation you've earned for your service.
What are Musculoskeletal and Joint Injuries?
Musculoskeletal conditions refer to a wide range of injuries and illnesses that affect the body's bones, muscles, tendons, and ligaments. Common musculoskeletal conditions include sprains, strains, arthritis, fatigue, weakness, and reduced flexion in their arms, neck, and joints.
Veterans know their job's intensity and how they are more likely to sustain injuries on the front lines. Therefore, it's not unheard of for veterans to endure injuries to their shoulders, back, legs, knees, and hips.
However, musculoskeletal conditions aren't always directly related to an injury while serving. In addition, some veterans may experience secondary injuries from their time in the service.
For example, suppose you impaired your arm while serving. In that case, you're more likely to put additional stress on the non-injured arm, causing long-term strain and, potentially, leading to a musculoskeletal condition like arthritis.
Musculoskeletal Conditions Rated by the VA
The Department of Veterans Affairs (VA) rates musculoskeletal conditions for disability compensation. Here are a few examples of some of the most common musculoskeletal disorders rated by the VA:
Arthritis: This is a general term used to describe inflammation of the joints, as there are many different types of arthritis, including osteoarthritis and rheumatoid arthritis. The VA rates arthritis based on the range of motion, the severity of the condition, and the level of functional impairment it causes.
Back conditions: The VA rates various back conditions, including herniated discs, degenerative disc disease, and spinal stenosis. The VA will consider the range of motion, level of pain, functional impairment, and the need for surgery.
Amputations: The VA rates amputations based on the degree of amputation and the level of functional impairment following surgery. This includes losing a limb, finger, or toe.
Fractures and Dislocations: The VA rates fractures and dislocations based on the location of the injury, its severity, and the level of functional impairment.
Soft Tissue Injury: The VA rates soft tissue injuries such as strains, sprains, and contusions based on the severity of the injury, the level of functional impairment, and the need for continuous treatment or rehabilitation.
Shin splints: The shin splints VA rating is based on conservative treatment, limited weight-bearing ability, muscle dislocation, overall function impairment, and painful range of motion.
Osteomyelitis: The VA rates osteomyelitis depending on the severity level, ranging from acute, subacute, or chronic. For example, veterans with an inactive case or without evidence of an active case within the last five years receive the lowest rating.
Ankle Tendonitis: The VA disability for ankle tendonitis mainly depends on your level of plantar flexion and mobility.
Bursitis: The VA rates bursitis on the level of mobility of the affected extremity. For example, if a veteran has bursitis in the shoulder, the rating would be based on the degree to which they can move their arm.
Gout: Since gout is a form of arthritis, the VA rates it in the same category. Your rating will be based on the severity and the number of yearly flare-ups.
Decompression Sickness: The VA rates compression sickness under the appropriate diagnostic code within the affected body system.
Tuberculosis of the Joints and Bones: The VA rates tuberculosis of the joints and bones based on whether it is active or inactive.
Read our Top 5 Ways to Get a VA Rating for Arthritis for more.
Causes of Service-Related Musculoskeletal Conditions
Several issues occur regularly while serving that can lead to musculoskeletal conditions, including:
Accidents
Overuse of specific body parts
Strenuous physical training
Carrying heavy equipment
Repetitive motions
Over time, these issues can lead to severe medical conditions requiring VA musculoskeletal benefits and compensation. Common diagnoses like back pain, tendinitis, shin splints, and plantar fasciitis can be caused by everyday exercises conducted while serving.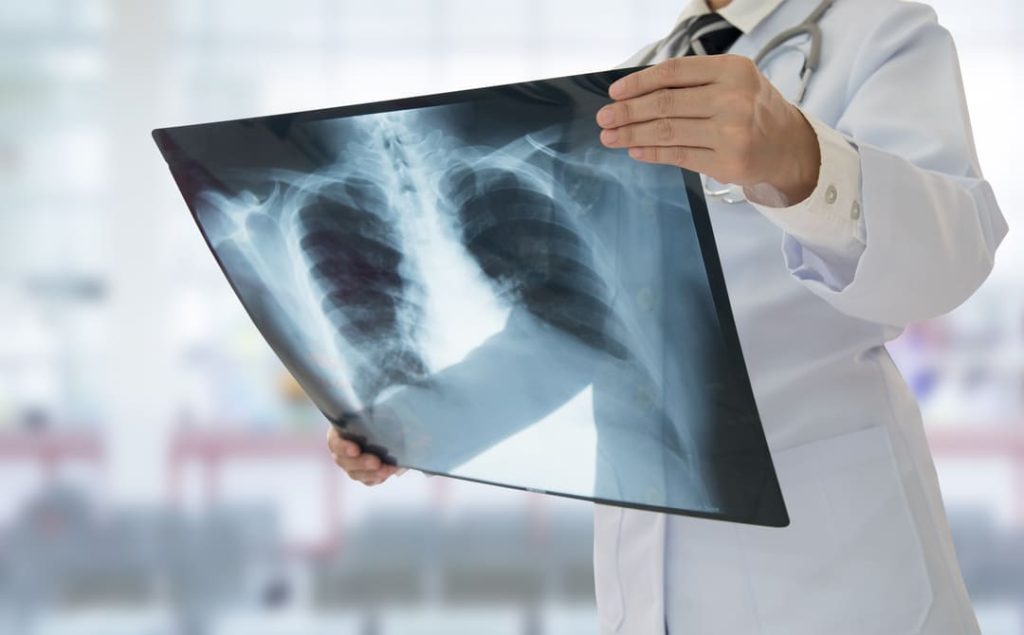 Diagnosis and Treatment for Musculoskeletal Conditions
Veterans will undergo testing to determine the cause of their musculoskeletal condition before treatment begins. The following are the most common types of testing you'll experience:
X-rays
Blood tests
Computed tomography (CT) scans
Magnetic resonance imaging (MRI) scans
Once your condition has been diagnosed, you will soon begin treatment. Since musculoskeletal disorders vary in severity, so will your treatment plan. Your doctor may recommend the following, depending on your diagnosis.
Pain relievers
Physical therapy
Therapeutic massage
Acupuncture
Steroid injections
Occupational therapy
There are several methods to relieve pain while recovering at home, including:
Hot and cold therapy, including ice packs and heating pads
Stretching – If receiving physical therapy, your therapist can recommend appropriate stretches
Conditioning and strengthening
Over-the-counter pain reliever medications
Stress reducer techniques
You should always seek professional medical advice if you are not receiving relief from your treatment plan.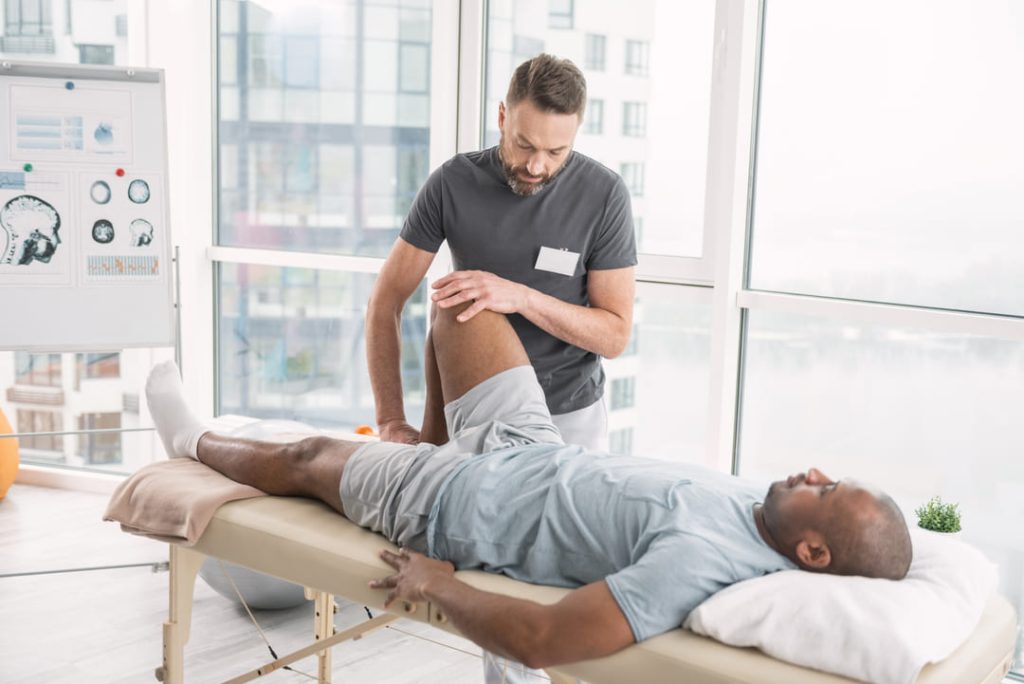 Qualifications for Receiving VA Benefits for Musculoskeletal Conditions
Veterans with one or more listed conditions may be eligible for a musculoskeletal VA rating, including the appropriate VA benefits and compensation.
Veterans must have a service-connected injury or illness and a rating of at least 10% from the VA to be eligible for disability compensation.
Some musculoskeletal system diseases become permanent because they are incurable, like degenerative arthritis. However, you only qualify for Permanent & Total (P&T) status if you receive a VA rating of 100%.
Required Proof for VA Benefits for Musculoskeletal Conditions
You must provide the following when you submit a claim to prove your disability.
Diagnosis of a current disability in a medical record
Evidence of an in-service event, injury, disease, or aggravation
"Nexus," meaning a link or connection between #1 and #2 above via competent medical evidence
PRO TIP: You can appeal your claim if denied but feel entitled to disability benefits. Ensure you provide the necessary documents and supplement information to support your claim.
Vocational Rehabilitation and Employment (VR&E) Services for Veterans
Vocational Rehabilitation and Employment (VR&E) services are available to disabled veterans.
These services are designed to help veterans with service-connected disabilities prepare for, find, and maintain employment, including job training, career counseling, and assistance with job placement.
The VA also provides benefits to veterans with conditions that have affected their ability to work, including a pension for veterans who are permanently disabled as a result of their military service.
In addition, the VA offers a program called "Total Disability Individual Unemployability,"(TDIU) allowing veterans who can't work due to their service-connected conditions to receive the same compensation as veterans rated 100% disabled.
Additional benefits may include home modifications, respite care, financial assistance, health care services, vocational rehabilitation services, and adaptive equipment.
PRO TIP: You will only qualify for unemployability if your condition alone qualifies for at least a 60% rating or you have multiple service-connected disabilities, with one disability rated at 40 percent or higher, and a total rating of at least 70% rating and results in unsuccessful attempts at employment despite valiant efforts.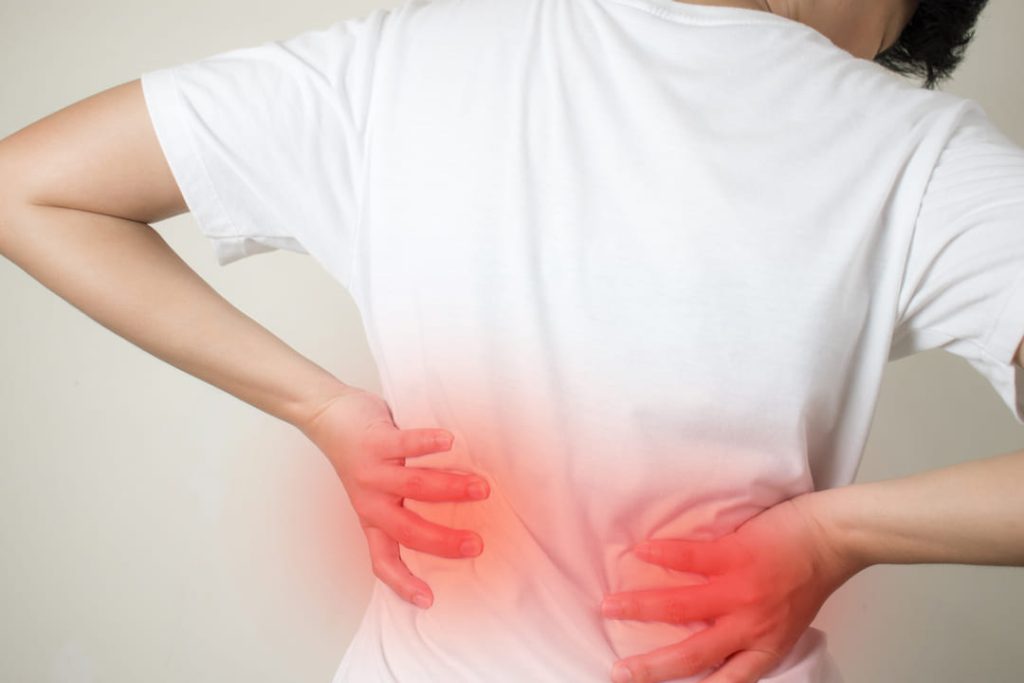 How the VA Rates Musculoskeletal Conditions
Musculoskeletal conditions are one of the most straightforward claims for VA disability and are commonly rated at 0%, 10%, or 20%. However, they can range from 0%-100%, depending on the severity and level of impairment.
The Veteran Affairs Schedule for Rating Disabilities (VASRD) occasionally uses terms like "incapacitating." Unless specifically noted, there are no clear-cut definitions for terms like this, so the Rating Authorities must decide precisely what it means in each case.
The general rule for defining "incapacitating," however, is whether or not the condition makes it impossible for the service member to do their job or function well in daily life. If it does, it most likely would be considered incapacitating.
Veterans with musculoskeletal conditions directly linked to their time in the service are eligible for a musculoskeletal VA rating, along with the appropriate VA benefits and compensation.
VA Disability Ratings for Musculoskeletal Conditions
The following is a sample of VA disability ratings for musculoskeletal conditions. For a complete list of VA disabilities for the musculoskeletal system, listed in order by Diagnostic Code (DC), visit CFR Title 38, Part 4, the Schedule for Rating Disabilities.
| | | |
| --- | --- | --- |
| Diagnostic Code | Musculoskeletal Condition | VA Rating |
| 5000 | Osteomyelitis | 10%-100% depending on the severity |
| 5001 | Active or inactive tuberculosis of the joints and bones | 100% (for active) |
| 5002 | Multi-joint arthritis in two or more joints | 20%-100% depending on the severity |
| 5003 | Degenerative arthritis, with exceptions for post-traumatic variations | 10%-20% depending on the number of joints affected |
| 5009 | Other forms of arthropathy, except gout | Unlisted; arthropathy's acute phase is rated under diagnostic code 5002, and residuals are under 5003 |
| 5010 | Post-traumatic arthritis | Based on the limitation of motion, dislocation, or other specified instability if multiple joints are affected, the ratings should be combined |
| 5011 | Decompression Illness | Based on the manifestations within the body under the proper diagnostic code, like arthritis for musculoskeletal residuals |
| 5012 | Bones, neoplasm, malignant, primary or secondary | 100% until one-year post-treatment, then based on residuals |
| 5013 | Residuals of osteoporosis | Unlisted* |
| 5014 | Residuals of osteomalacia | Unlisted* |
| 5015 | Benign bone neoplasms | Unlisted* |
| 5023 | Heterotopic ossification | Unlisted* |
| 5024 | Tendinitis, tenosynovitis, tendinopathy, or tendinosis | Unlisted* |
Musculoskeletal VA ratings chart
*You will access diagnostic codes 5013 through 5024 as degenerative arthritis based on your affected areas' motion limitation.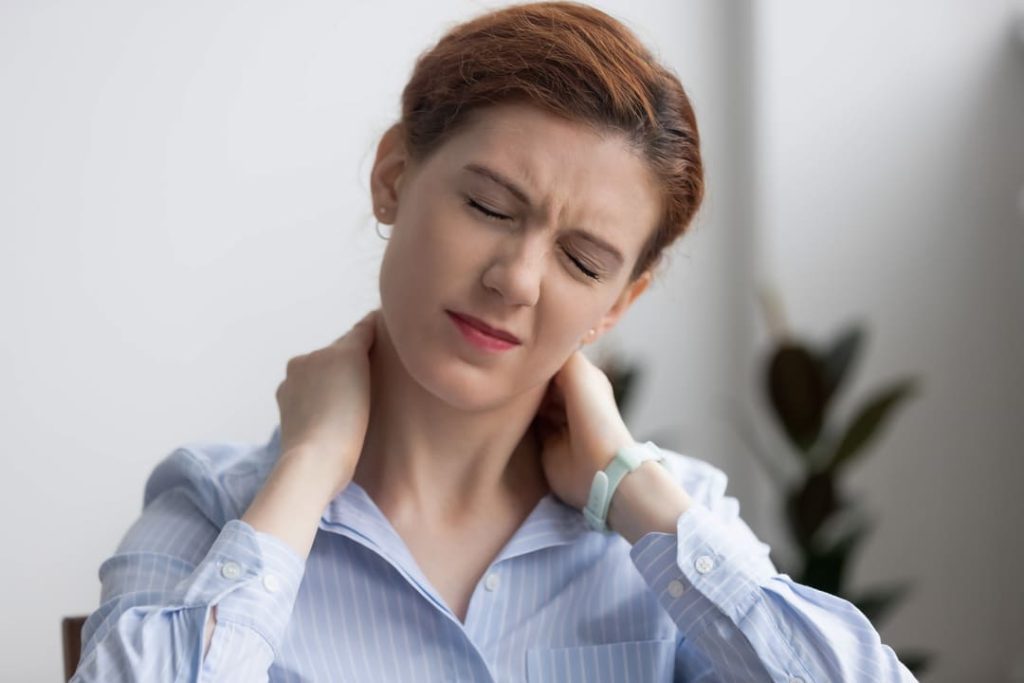 NEED MORE ASSISTANCE?
Most veterans are underrated for their disabilities and, therefore, not getting the compensation they're due. At VA Claims Insider, we help you understand and take control of the claims process, so you can get the rating and compensation you're owed by law.
Our process takes the guesswork out of filing a VA disability claim and supports you every step of the way in building a fully-developed claim (FDC)—so you can increase your rating fast! If you've filed your VA disability claim and have been denied or have received a low rating—or you're unsure how to get started—reach out to us! Take advantage of a FREE VA Claim Discovery Call. Learn what you've been missing—so you can FINALLY get the disability rating and compensation you deserve!