Shoulder issues can be extremely debilitating, making it difficult to perform even basic tasks. If you're a veteran dealing with shoulder pain, you may be wondering how to get a shoulder pain VA rating.
This article discusses four things you need to know about shoulder pain and VA disability. We'll cover the different types of shoulder injuries that can qualify for disability benefits, how the VA rates shoulder injuries, and what evidence is needed to support a claim.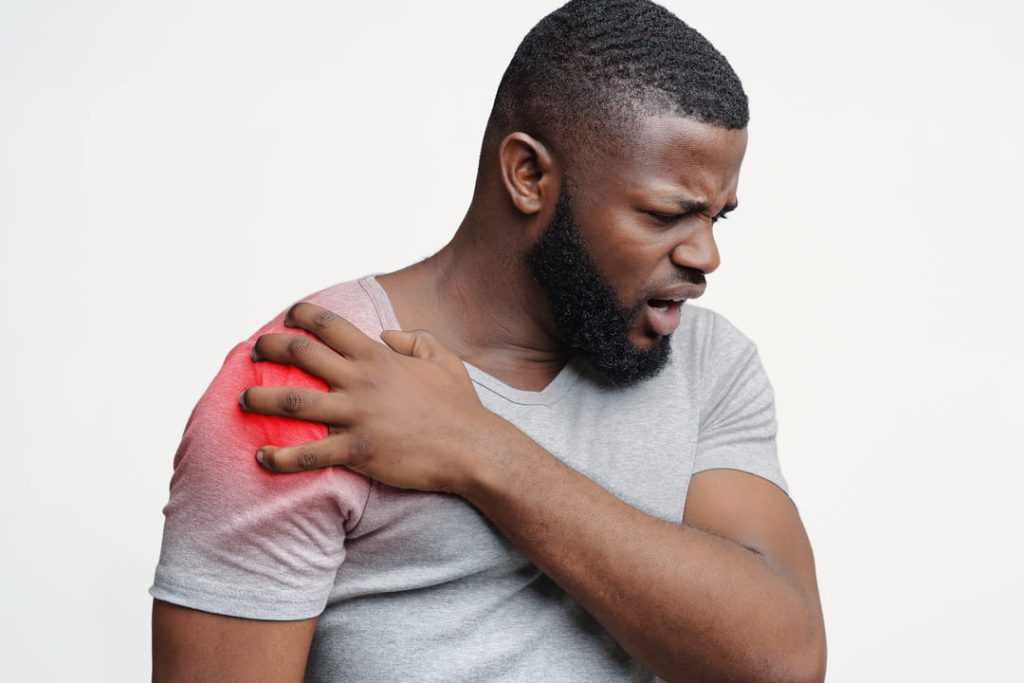 1. Many Different Conditions Could Be Causing Your Shoulder Pain
Veterans may be more susceptible to shoulder injuries due to the physical nature of their service. Shoulder injuries are often caused by overuse, repetitive motions, or sudden trauma.
Shoulders are incredibly complex, composed of bones, muscles, tendons, and ligaments. Any of these structures can be injured, resulting in shoulder pain.
If you're suffering from shoulder pain, it's important to get seen by a doctor to determine the underlying cause of the pain and get a diagnosis. Some shoulder injuries may require surgery. Doctors treat less severe shoulder injuries with conservative measures such as physical therapy, rest, and ice.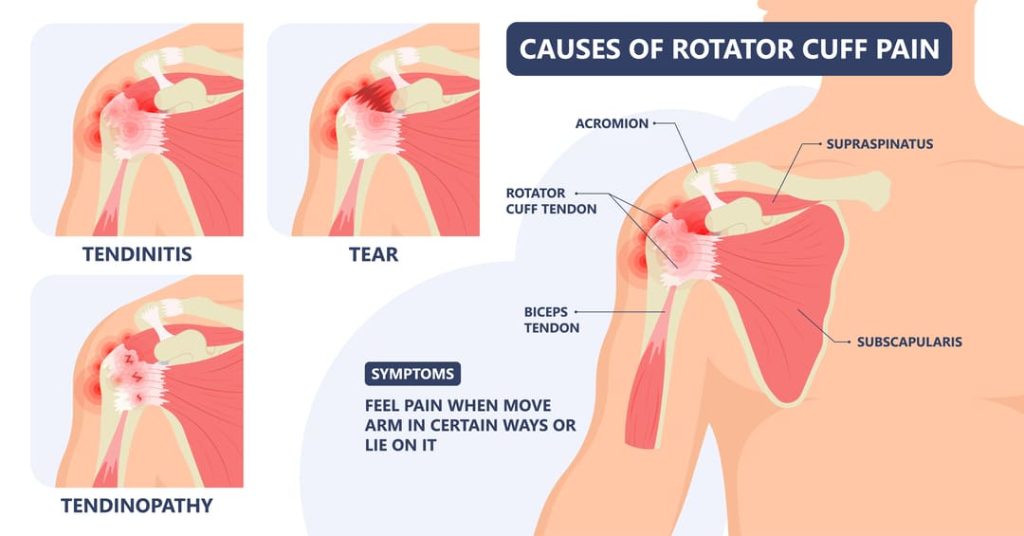 The most common shoulder injuries in veterans are rotator cuff tears, shoulder impingement, bursitis, and tendinitis. However, many different conditions could be causing your shoulder pain, including:
Shoulder Dislocation: A shoulder dislocation occurs when the ball of your upper arm bone pops out of its socket. This can be a painful, sometimes frequent injury and may require surgery to fix.
Rotator Cuff Tears: A rotator cuff is a group of four muscles and tendons that attach the shoulder blade to the upper arm bone. A rotator cuff tear occurs when one of these tendons or muscles is torn. These tears can be difficult to repair and may lead to chronic shoulder pain and weakness.
Shoulder Replacement: Shoulder replacement is a surgery that involves replacing the damaged parts of the shoulder with artificial components. This surgery is typically only recommended for patients with severe shoulder pain, arthritis, or other disability that has not improved with other treatments.
Shoulder Impingement: Shoulder impingement is when the shoulder blade rubs against the rotator cuff, causing pain and inflammation.
Shoulder Bursitis: Bursitis is an inflammation of the fluid-filled sacs that act as cushions between bones, tendons, and muscles, causing stiffness and pain in the shoulder.
Frozen Shoulder: Frozen shoulder is a condition in which the shoulder joint becomes stiff and painful. This can make it difficult to perform even basic tasks such as reaching overhead or combing your hair.
Shoulder Separation: A shoulder separation is an injury to the ligaments that connect the shoulder blade to the collarbone. This can be a very painful injury and may require surgery to fix.
Shoulder Amputation or loss of use: If a veteran has a severe arm injury, shoulder amputation may be necessary.
These conditions can make it difficult to perform everyday tasks such as reaching for items, combing your hair, or even putting on a shirt. All of these conditions can lead to chronic shoulder pain and disability.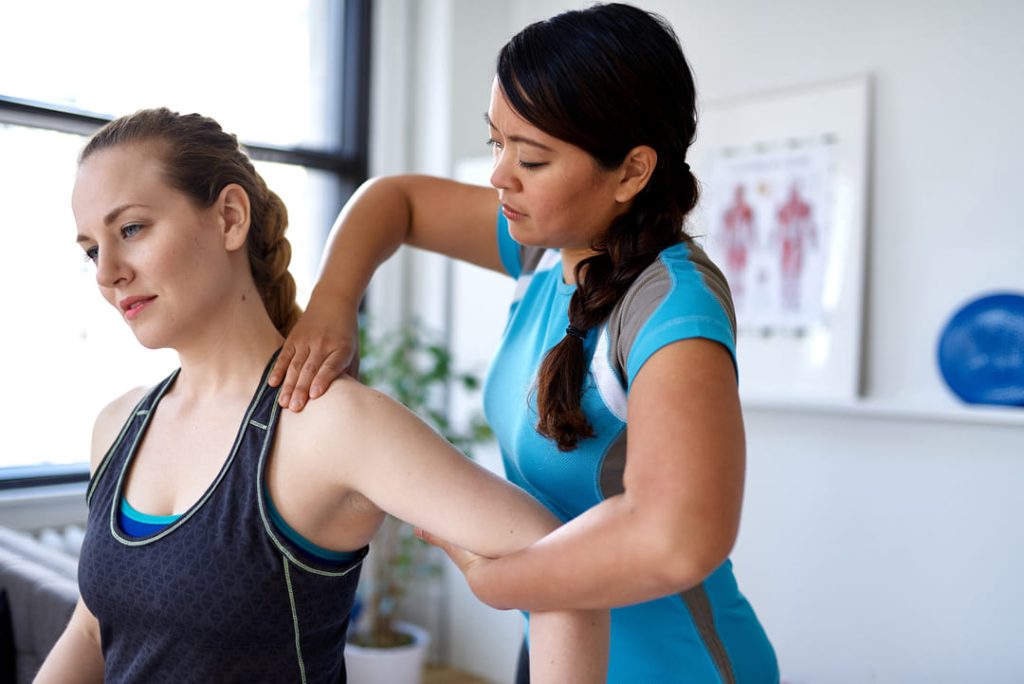 2. How to Service Connect Your Shoulder Pain
To be eligible for a shoulder pain VA rating, you must meet three criteria by law:
You have a medical diagnosis for your shoulder, and you're experiencing current symptoms
You experienced an event, injury, or illness while you were serving that caused or aggravated your shoulder pain (either directly or indirectly)
There's a nexus (or a link) between your shoulder condition and your military service
Direct Service Connection for a VA Rating for Shoulder Pain
There are a few different ways to prove service connection for shoulder pain. The most common is called direct service connection. This means that you have a current shoulder condition caused or worsened by an event or injury during your military service.
This could be something like a shoulder dislocation that occurred during a training exercise. Or, it could be something like shoulder impingement that was caused by repetitive motions you were doing during your service. You can use your service medical records, military records, and a personal statement to prove your shoulder injury occurred while you were serving.
Additional records include:
Military personnel records
Military and private medical treatment records:

Doctor's reports
X-rays or MRIs
Other lab results
Your military records are important. We explain where you can find your military records in this article.
Proving the link between your service and an in-service event or injury will be the most difficult part of getting the VA to award you a shoulder pain VA rating. You may also be eligible for secondary service connection if you can't prove a direct link.
Secondary Service Connection for a Shoulder Pain VA Rating
If you have another service-connected disability that led to your shoulder condition, you may qualify for disability compensation via secondary service connection. For example, if you have shoulder pain as a result of surgery for your service-connected back pain, you may be eligible for secondary service connection.
3. How the VA Will Assign you a Shoulder Pain VA Rating
Most likely, the VA will rate your shoulder pain under one of two different rating schedules. The VA uses 38 CFR 4.71 to rate your musculoskeletal system and 38 CFR 4.73 to rate muscle injuries.
Most of the time, you'll receive a musculoskeletal rating based on your shoulder range of motion if you were to lift your arm away from the side of your body. The examiner will look for how your shoulder functions when you move your arm and how far you can move before you feel pain.
You'll also receive a higher rating if the injury impacts the arm of your dominant hand.
You will probably only receive one rating for your condition per shoulder. So if you're rated based on your musculoskeletal system, don't expect a rating for a muscle injury unless it's a different condition.
This chart shows how musculoskeletal ratings work for VA disability ratings for shoulder pain: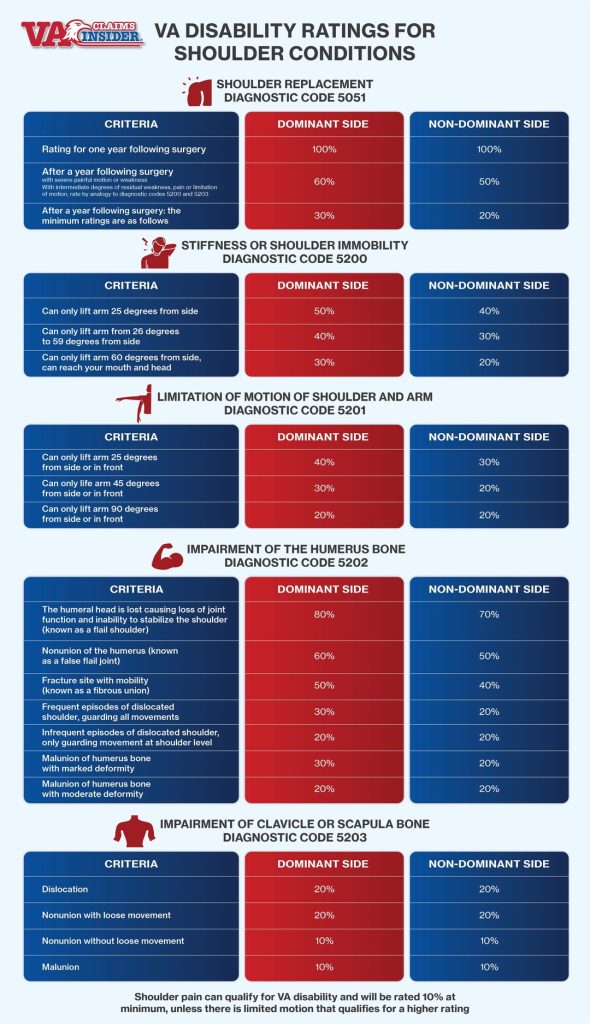 If you have muscular damage to your shoulder, you may be eligible for a rating from 0% to 40% (depending on the severity of damage).
Severe – rated at 30% to 40% depending on dominant or non-dominant arm
Moderately severe – rated at 20% to 30% depending on dominant or non-dominant arm
Moderate – rated from 10% to 20% depending on shoulder function
Slight – rating at 0%
The VA disability rating for shoulder rotator cuff tear is typically around 10%-20%. This is often based on if you can rotate or extend your shoulder, using the criteria listed above.

The VA disability rating for shoulder impingement is usually rated either as an impairment of the clavicle or scapula OR limitation of motion of the arm. This is commonly rated from 10% to 40%.
You could also be eligible for a VA disability rating for arthritis in your shoulder if your range of motion limitation doesn't qualify you for a compensable rating.
20% – With X-ray evidence of involvement of two or more major joints or two or more minor joint groups, with occasional incapacitating exacerbations
10% – With X-ray evidence of involvement of two or more major joints or two or more minor joint groups
Keep in mind the VA will likely rate your shoulder injury using one type of rating criteria.
Pro Tip: In accordance with the "Painful Motion" principle, if you have pain upon flexion or abduction of your shoulder, the VA is required to award the minimum compensable rating for the condition, which is 10%.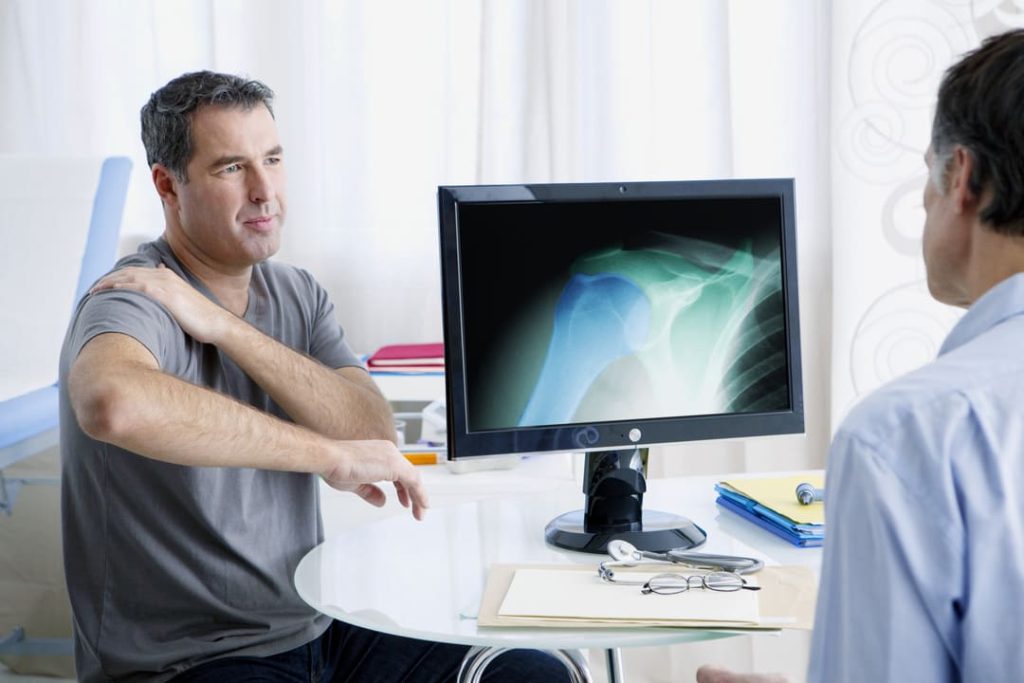 4. What to Expect At Your VA C&P Exam for Your Shoulder Pain
When you file for a VA disability rating for shoulder pain, you will most likely be scheduled for a Compensation & Pension (C&P) exam. This is an examination that a VA-hired doctor conducts. The exam aims to gather more information about your shoulder condition and how it affects your daily life.
You can expect the C&P examiner to ask questions about your shoulder pain, how it started, what makes it worse, and what treatments you've tried. The examiner will also perform a physical examination of your shoulder. They may test your range of motion and look for muscle weakness.
A Goniometer will probably be used at your C&P exam to measure Range of Motion (ROM) of your shoulder and arm. Each measurement is rounded to the nearest five degrees.
VA ratings for shoulder pain require an accurate Range of Motion (ROM) test of the flexion and abduction of the arm or shoulder.
What happens after the C&P exam?
The C&P examiner will then write a report about their findings and send it to the VA regional office. A decision maker at the VA will review all of the evidence in your claim, including the C&P report, and decide your shoulder pain VA rating.
If you file a Fully Developed Claim for your shoulder condition, you can expect to wait about 110 days for the VA to decide on your VA disability rating for shoulder pain (as of August 2022).
If you're unhappy with the decision on your VA rating for shoulder pain, you have the right to file to overturn the VA's decision. There are three options you should know about:
File a Higher Level Review
File a Supplemental Claim
File an Appeal with the Board of Veterans' Appeals (BVA)
If you've been denied a shoulder pain VA rating, don't give up. You still have options. You can file one of three options or file a new claim. Or, you can get help from an expert veteran coach who can help you navigate the VA claims process. We're here to help you receive the compensation and care you rightfully earned.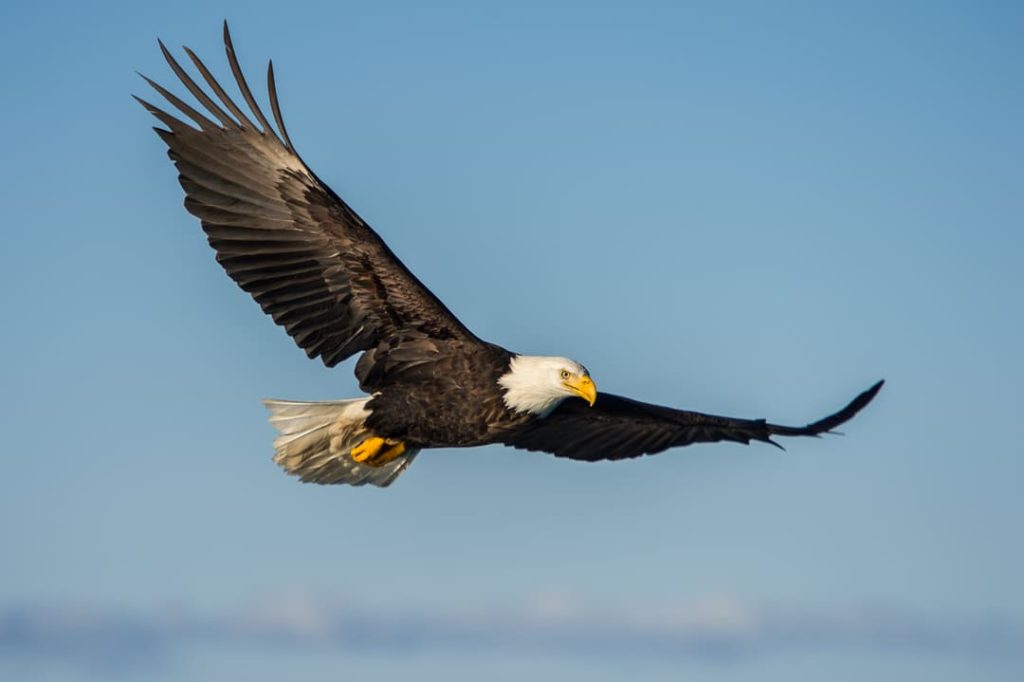 NEED MORE ASSISTANCE?
Most veterans are underrated for their disabilities and therefore not getting the compensation they're due. At VA Claims Insider, we help you understand and take control of the claims process, so you can get the rating and compensation you're owed by law. Our process takes the guesswork out of filing a VA disability claim and supports you every step of the way in building a fully-developed claim (FDC)—so you can increase your rating FAST!
If you've filed your VA disability claim and have been denied or have received a low rating—or you're unsure how to get started—reach out to us! Take advantage of a FREE VA Claim Discovery Call. Learn what you've been missing—so you can FINALLY get the disability rating and compensation YOU DESERVE!
Brian Reese
Brian Reese is one of the top VA disability benefits experts in the world and bestselling author of You Deserve It: The Definitive Guide to Getting the Veteran Benefits You've Earned (Second Edition).
Brian's frustration with the VA claim process led him to create VA Claims Insider, which provides disabled veterans with tips, strategies, and lessons learned to win their VA disability compensation claim, faster, even if they've already filed, been denied, gave up, or don't know where to start.
As the founder of VA Claims Insider and CEO of Military Disability Made Easy, he has helped serve more than 10 million military members and veterans since 2013 through free online educational resources.
He is a former active duty Air Force officer with extensive experience leading hundreds of individuals and multi-functional teams in challenging international environments, including a combat tour to Afghanistan in 2011 supporting Operation ENDURING FREEDOM.
Brian is a Distinguished Graduate of Management from the United States Air Force Academy, Colorado Springs, CO, and he holds an MBA from Oklahoma State University's Spears School of Business, Stillwater, OK, where he was a National Honor Scholar (Top 1% of Graduate School class).