Why is my VA claim taking so long?
How bad is the VA claims backlog?
What can I do to speed up my VA disability claim?
We'll answer those questions and more in this new high-value blog post.
Here's the brutal truth fellow veterans:
The VA claims backlog is real and it's going to get even worse through 2024.
Let's explore the main reasons why your VA claim is taking so long for a decision as well as 3 tips to skip to the front-of-the-line and have your claim decided faster.
Why is My VA Claim Taking So Long in 2023?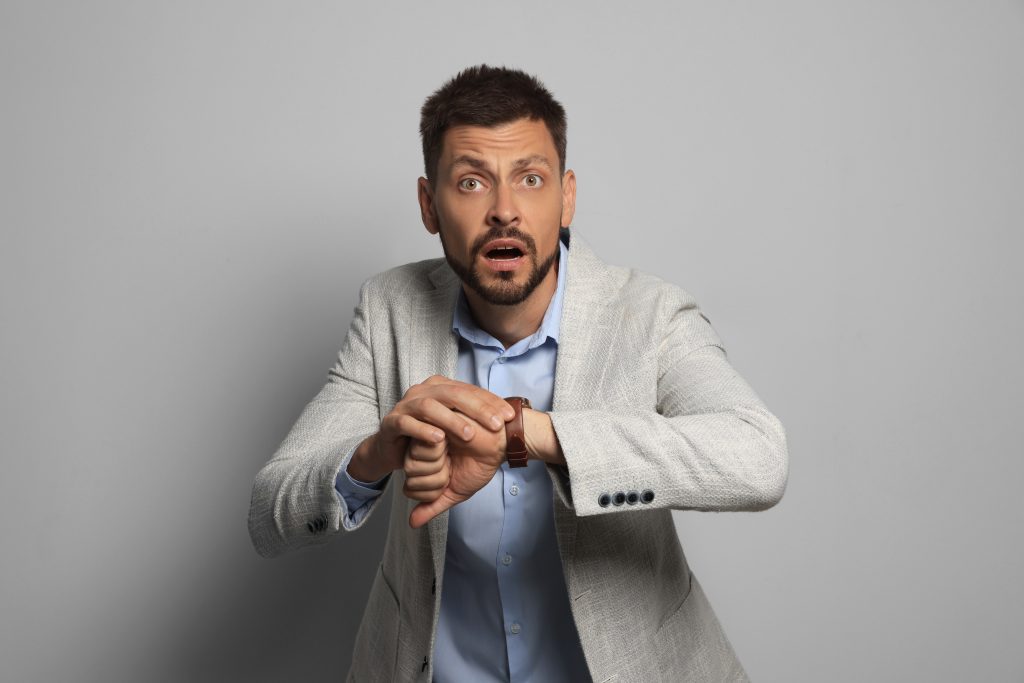 There are the 4 main reasons why the VA is taking so long to review and rate your VA claim in 2023:
Reason #1: Sharp Rise in VA Claim Submissions
More claims than ever are being submitted to the VA, in particular, a sharp rise in PACT Act related claims for benefits.
For example, as of September 2023, there are 1,077,288 pending VA claims (submitted, but not decided), which is the highest number since 2012.
Note: Pending claim includes disability compensation and pension claims that have been received by the VA that require development and a decision by a VA claims processor.
Reason #2: VBA Staffing Problems
The Veteran Benefits Administration (VBA) is having trouble recruiting and retaining quality talent, especially among the VSRs and RVSRs (key personnel who adjudicate VA claims for benefits).
You can view and search VBA jobs HERE.
Reason #3: VBA Broken Systems and Outdated Technology
The VBA's systems are broken and outdated, especially the Veteran Benefits Management System (VBMS), which is the primary system VA personnel use to review and adjudicate your disability claim.
In addition, the exam requesting system is outdated and does not properly send the correct exam information to the private C&P exam companies, which causes a delay in conducting adequate exams for rating purposes.
Finally, the cloud system that ties to tracked VA claim items is not working properly, which causes claims that should be sent to reviewers to get stuck in the cloud (station 499).
Reason #4: VSRs and RVSRs are Overdeveloping Claims
We have seen a spike in VSRs and RVSRs ordering C&P exams for veterans who have submitted a Fully Developed Claim with a privately prepared DBQ.
This is called "overdevelopment" of a VA claim and shouldn't be happening.
Overdevelopment bogs down the VA system, when in reality, the RVSR can make a rating decision on the submitted DBQ alone without ordering a separate C&P exam.
Stop snap ordering C&P exams when they aren't needed!
How Many VA Claims Are Pending a Rating Decision?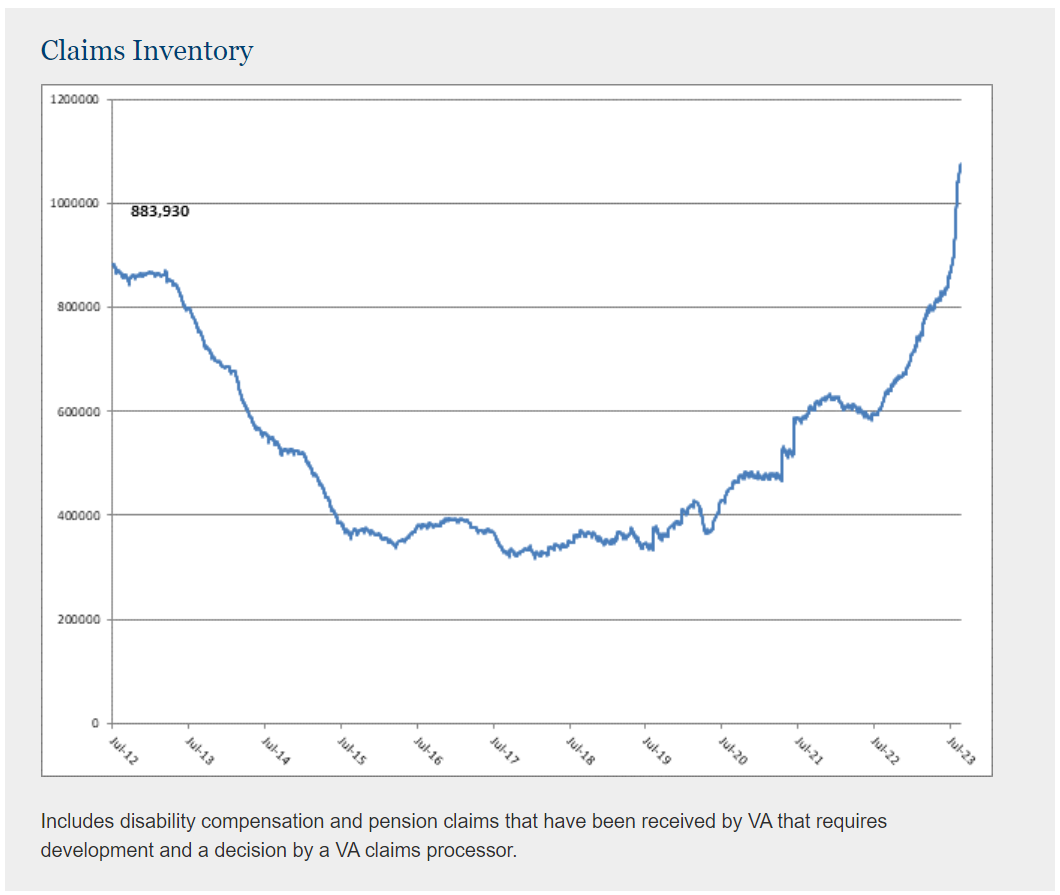 As of September 2023, there are 1,077,288 pending VA claims (submitted, but not decided), which is the highest number since 2012.
Click HERE to view the VA's pending claims inventory.
How Many Backlogged VA Claims Are There in 2023?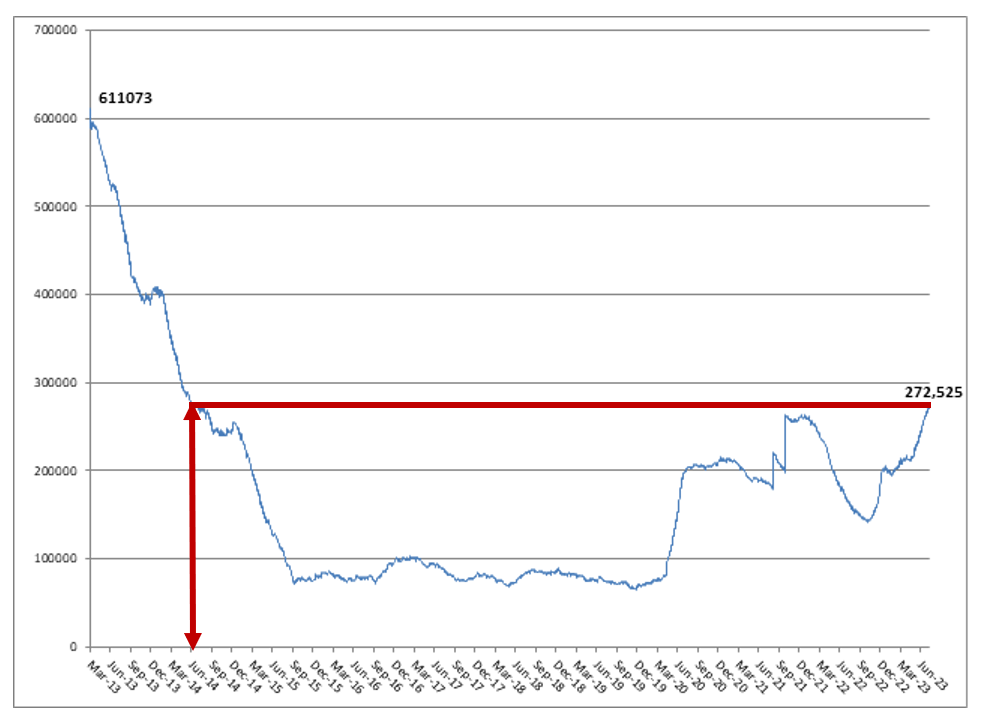 As of September 2023, there are 282,220 backlogged VA claims, which is now at its highest point since June 2014.
Click HERE to view the VA's backlogged claims inventory.
How Can I Speed Up My VA Claim?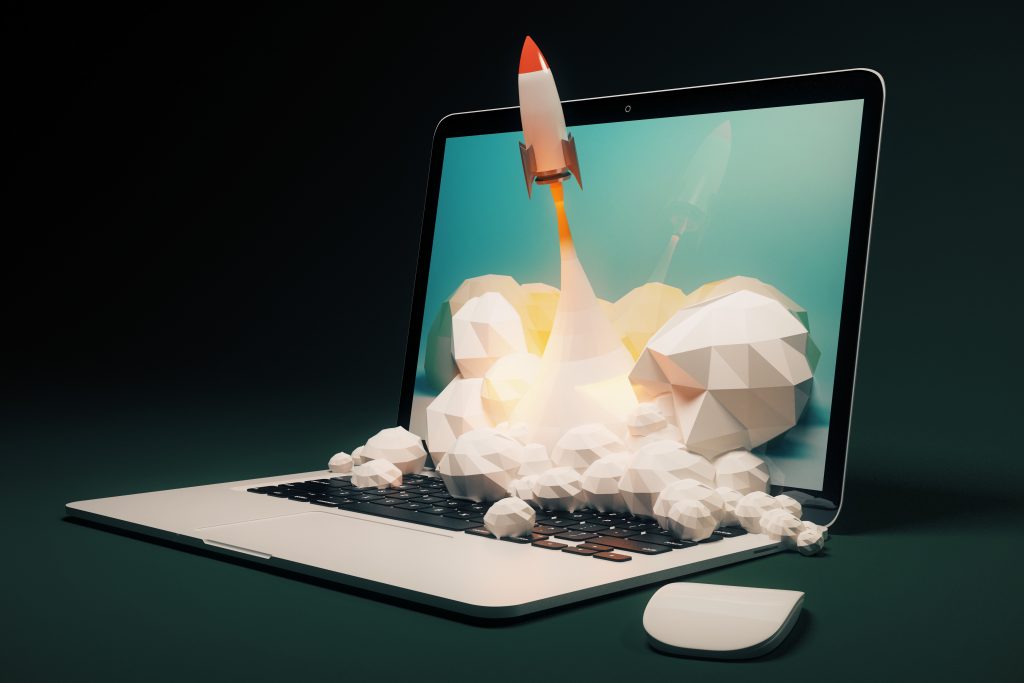 You can help the VA help you get your VA claim approved faster, regardless of the claims backlog!
The VA Rater is not out to deny your claim — it's on you to give the VA all the evidence the VA Rater needs to make a more accurate rating decision, faster.
At VA Claims Insider, we teach veterans the "SEM Method," which stands for Strategy + Education + Medical Evidence = VA Rating You Deserve Faster (Regardless of the VA Claims Backlog)
#1. Strategy:
Your VA claim Strategy should focus on:
1-3 disability conditions per 1 claim only – simple, simple, simple, think less is more!
Mental health claims, simple increase claims, and/or secondary claims (if eligible)
#2. Education:
Your VA claim Education should focus on:
High-Value VA disability claims, which are claims that have a high likelihood of being rated at 30% or higher on their own.
#3. Medical Evidence:
Your VA claim Medical Evidence should focus on:
Mental health evaluation and Independent Medical Opinion (IMO) is preferred, if and only if, you have a mental health condition.
Medical evaluations to include first-time Medical Dx, Nexus Letters, and/or VA DBQs for high value claims only.
Wondering if you should get a Nexus Letter?
If you've already submitted your VA claim, you can call 1-800-827-1000, speak to a representative, and ask for the status of your claim.
How Bad is the VA Claims Backlog in 2023?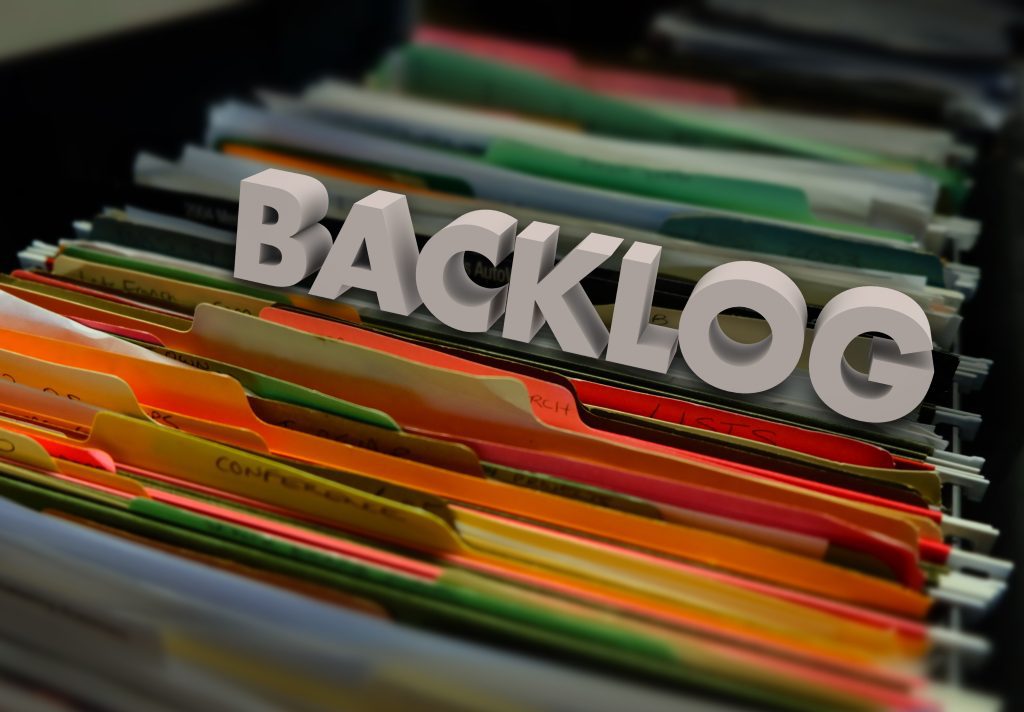 Bad, and it's going to get even worse into 2024.
In September 2023, the VA claims backlog hit 282,220—its highest point since June 2014.
The VA claims backlog number represents submitted VA claims that have been pending for more than 125 days since receipt by the VA.
How Long Does a VA Claim Take Right Now?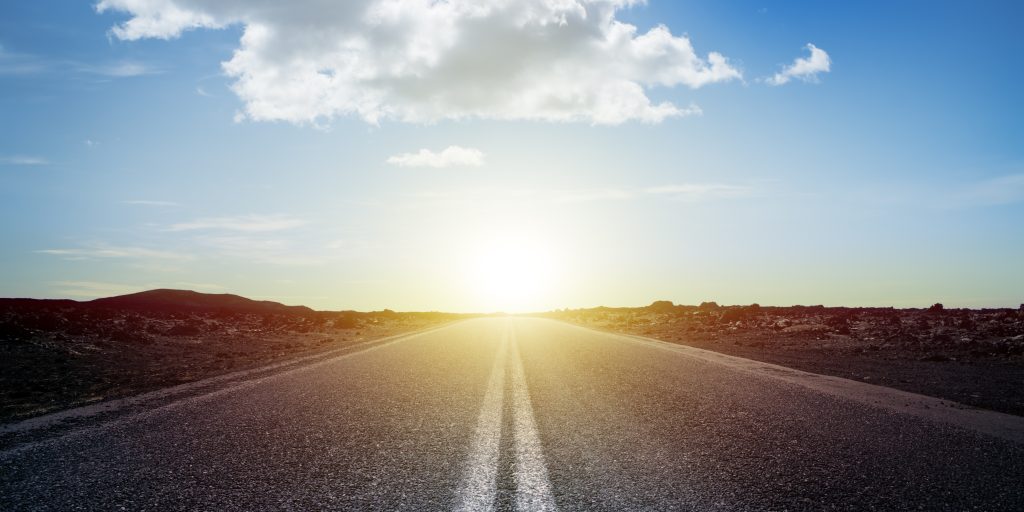 As of September 2023, on average, the VA is taking 125.5 days to decide Fully Developed Claims and 132.4 days for Standard Claims.
You can view the detailed VBA claims data HERE.
Need Nexus Letters and DBQs? WE CAN HELP!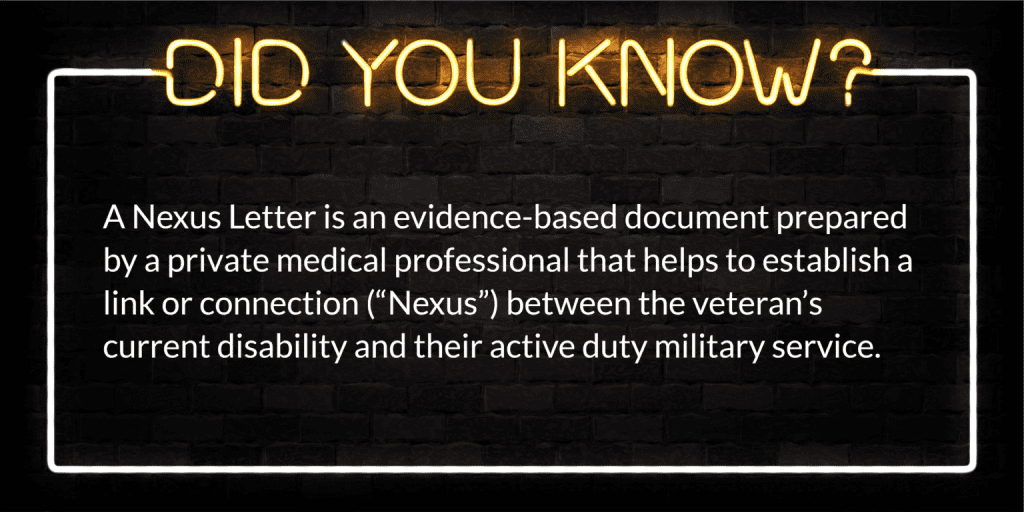 Are you looking to find high-quality Nexus Letters and DBQs?
Veterans who become members of the VA Claims Insider Elite program get access to a network of independent medical providers who can provide Nexus Letters and DBQs for your VA claim at reduced rates.
Why pay $1,500 to $2,000 for a Nexus Letter when you can get one for $595?
Click HERE to speak with an expert now for FREE (no risk, no obligation, no high pressure sales tactics).
Are You Stuck, Frustrated, and Underrated? WATCH THIS:
25,000+ disabled veterans served in our membership programs since 2016.
30% average VA rating increase for veterans who complete our #1 rated Elite program.
Employs 215 teammates; comprised of 74 veterans and 16 military spouses.
Better Business Bureau (BBB) accredited with an A+ rating.
About the Author
Brian Reese
Brian Reese is one of the top VA disability benefits experts in the world and bestselling author of You Deserve It: The Definitive Guide to Getting the Veteran Benefits You've Earned (Second Edition).
Brian's frustration with the VA claim process led him to create VA Claims Insider, which provides disabled veterans with tips, strategies, and lessons learned to win their VA disability compensation claim, faster, even if they've already filed, been denied, gave up, or don't know where to start.
As the founder of VA Claims Insider and CEO of Military Disability Made Easy, he has helped serve more than 10 million military members and veterans since 2013 through free online educational resources.
He is a former active duty Air Force officer with extensive experience leading hundreds of individuals and multi-functional teams in challenging international environments, including a combat tour to Afghanistan in 2011 supporting Operation ENDURING FREEDOM.
Brian is a Distinguished Graduate of Management from the United States Air Force Academy, Colorado Springs, CO, and he holds an MBA from Oklahoma State University's Spears School of Business, Stillwater, OK, where he was a National Honor Scholar (Top 1% of Graduate School class).