If you find yourself searching for "VSO near me," check out our answers to these three frequently asked questions about VSO services.
When you return home after serving your country honorably, there are many benefits and services available to honor your sacrifice and support you as you re-enter civilian life.
For many veterans, however, obtaining those benefits—especially disability compensation—can prove challenging or cumbersome.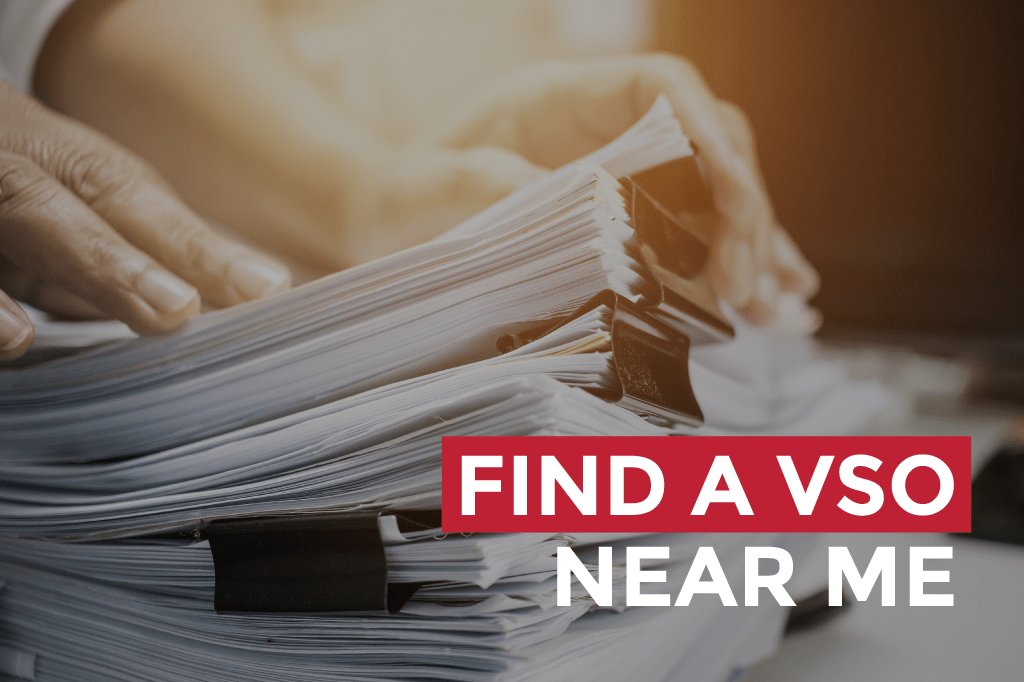 Sometimes referred to as a VSO, a Veterans Service Officer can (among other services) help you prepare, present and file a disability claim with the VA. They can track the claim through the VA system, and act as a liaison between you and the VA.
---
How Do I Find a VSO Near Me?
Finding a VSO near you is simple. You can find an accredited VSO, Attorney, or Claims Agent using either of these options:
Visit eBenefits and select "Manage", "VA Representative", "Representative Search or Request for Representative" and then you can search by state/territory, zip code, or an organization's name to find a recognized VSO near you.
Visit VA.GOV and select "VA Benefits and Health Care", "Disability", "View all in disability", "Get Help filing a claim".
Search the VA Office of the General Counsel's list to find a VA-recognized organization or "VSO representative near me" using your city, state or zip code
Either of these tools will make it easy to find a VSO near you.
The VA also has a directory of VSOs and published this page about finding a VSO that you may find helpful.
You DESERVE a HIGHER VA rating.
WE CAN HELP.
Take advantage of a FREE VA Claim Discovery Call with an experienced Team Member. Learn what you've been missing so you can FINALLY get the disability rating and compensation you've earned for your service.
---
What Can a VSO Near Me Do?
Veterans Service Organizations advocate on behalf of veterans and provide veteran-specific resources. Many are federally-chartered (officially recognized by Congress) and are mostly private, non-profit organizations run by volunteers. They're usually trained and accredited by the VA or other recognized organizations and recognized by the VA Secretary.
Well-known federally-chartered VSOs include American Veterans (AMVETS), Disabled American Veterans (DAV), The American Legion, and Veterans of Foreign Wars (VFW). View the complete Directory of Veterans Service Organizations here.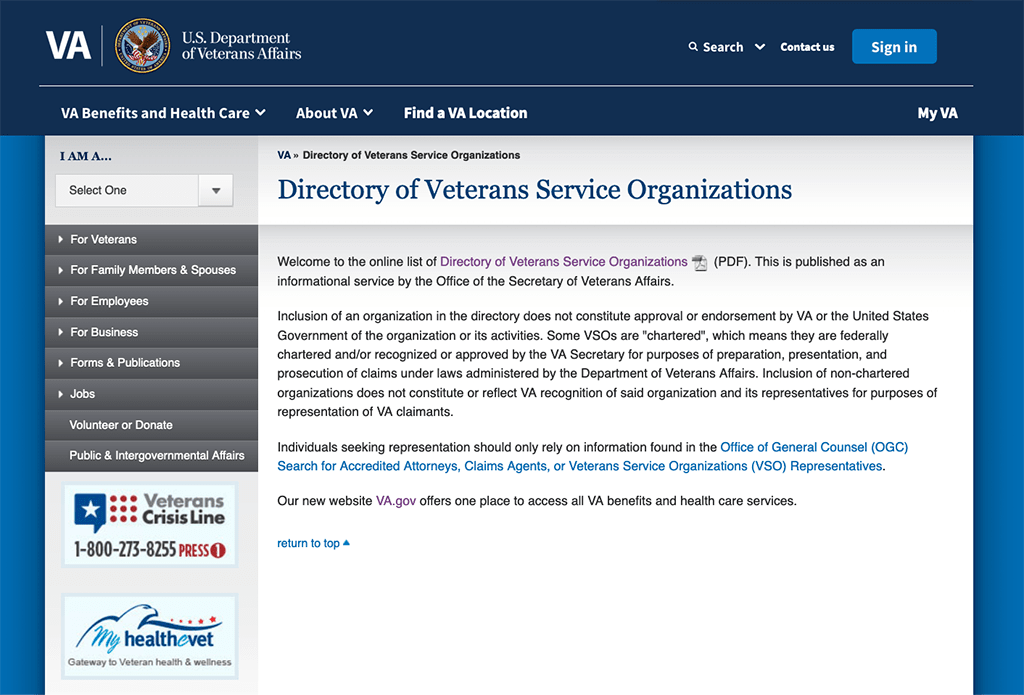 VSOs work on behalf of veterans and service members, as well as their dependents and survivors. They provide a wide range of support services. They can answer questions about county, state, federal and local benefits and resources; help you to complete and file benefit claims; and represent you in a VA hearing.
Accredited attorneys, claims agents, and VSOs can help you understand and apply for VA benefits such as financial support, education benefits, employment assistance, home loans, health care, and more.
A VSO can also help you gather documents, and even help with transportation and other services.
One of the most common reasons that veteran use VSOs is for help with filing a disability claim. When a VSO helps you file a claim, they may act as your power of attorney (POA) in the course of representing you.
---
How to File a VA Claim on the NEW VA.gov Website (Step-By-Step Tutorial!)
---
How Can I Get Help Filing for VA Benefits?
If you've made the decision to file a VA disability claim and you're wondering "is a VSO near me my best option for support with a disability claim?" then exploring assistance from a VSO in your area may be helpful to you.
It's important to know that a VSO is only one option for assistance with VA claims. It can be helpful, but it's not right for everyone.
You can also use VA Claims Insider—whether as a complement to VSO services or not— to ensure the best outcome for your claim.
VA Claims Insider can educate you extensively, in the process of a fully developed claim, and connect you with the medical evidence you'll need to win a successful claim at the highest rating possible.
VA Claims Insider will not prepare or file a claim for you. When you work with VA Claims Insider, you maintain full control of your claim.
Many veterans who receive coaching from VA Claims Insider find that they get a higher rating faster, because they understand the process themselves and are supported to stay the course even when it's difficult.
We can also connect you with independent medical professionals in our referral network for medical examinations, disability evaluations, and credible independent medical opinions and nexus statements (medical nexus letters) for a wide range of disability conditions.
---
MAKE SURE YOU GET ALL THE BENEFITS YOU DESERVE
Regardless of what state you live in, it's important that you pursue the monthly compensation payments due to you for disabilities connected to your military service.
Most veterans are underrated for their disabilities and therefore not getting the compensation they deserve. At VA Claims Insider, we help veterans understand and take control of the claims process so they can get the rating and compensation they're owed by law.
Our process takes the guesswork out of filing a VA disability claim and supports you every step of the way in building a fully-developed claim (FDC)—so you can increase your rating in less time!
If you've filed your VA disability claim and have been denied or have received a low rating – or you're not sure how to get started – reach out to us for a FREE VA Claim Discovery Call, so you can FINALLY get the disability rating and compensation you deserve. We've supported more than 15,000 veterans to win their claims and increase their ratings. NOW IT'S YOUR TURN.
---
About the Author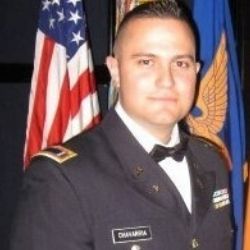 Eddie Chavarria
A 14-year Army and National Guard Veteran, Eddie spent six years enlisted and deployed to Iraq in 2004. When he returned, he applied to and was accepted for flight school.
He ended his career as Warrant Officer with three aircraft under his belt (Blackhawk, Apache A/D and Lakota) and Maintenance Platoon Leader. He has enjoyed his success working with veterans at VACI, finding it both rewarding and humbling.
You can connect with Eddie at [email protected].