Hi Veterans, Brian Reese here! The VA Claims Experts at VA Claims Insider and I have worked to compile this Insider's Guide to the Utah Veterans Benefits that Vets can expect if they live in the Beehive state!
The Utah Department of Veterans and Military Affairs(UDVMA) administers a wide range of state of Utah benefits, such as free benefits and disability claims counseling, state veteran homes, health care, education, pension, home loans and property taxes, insurance, recreational discounts, employment, and legal advice, among others.
You can visit the UDVMA website to learn more about the activities, services, and benefits they can assist with if you are an in-state Veteran or family member of an Utah disabled veteran. You can also download their FREE booklet below!
>>Click HERE to download the Utah Veterans Benefits Booklet<<
OK, now let's jump into all the disabled veterans services and Utah VA benefits that the Beehive State has in store for you!

Overview of Utah Military Life
Utah's veteran population ranks 37th in the states according to the most recent available data from the U.S. Census Bureau (released in July 2019):
Adult Population: 2.2 million (35th)

Veteran Population: 124,785 (37th)
Utah ranks in the top half of states for highest unemployment for vets, and is in the lower 15 states with veterans below poverty level.
Veteran Unemployment: 4.2% (25th overall)

Veteran Poverty Rate: 6.1% (37th)
Utah also is in the upper half of states with disabled veterans.
Veterans with a Disability: 30.4% (21st)
Other economic factors to consider are that Utah ranks right in the middle of states when it comes to cost of living (ranking 24th). Also it is one of the 10 most expensive states when it comes to housing affordability (housing affordability ranking: 44th).
However, overall Utah is ranked 3rd when it comes to an economic environment for veterans. Part of this is because the median income of veterans in Utah is $41,257, which is one of the higher marks in the states.
Despite this Utah ranks low for overall veteran quality of life (42nd overall). Although there are many things going right for Utah, the veteran population is low and a good portion of the state is unusable due to the salt flats. Utah also ranks in the lowest 10 states for veteran health care (41st). The state has a low number of VA locations with 13 and 5 military bases. All of these factors play into why Utah has one of the lower percentages of a veteran population (6%).
With all that said, let's take a closer look at the benefits for disabled veterans in Utah.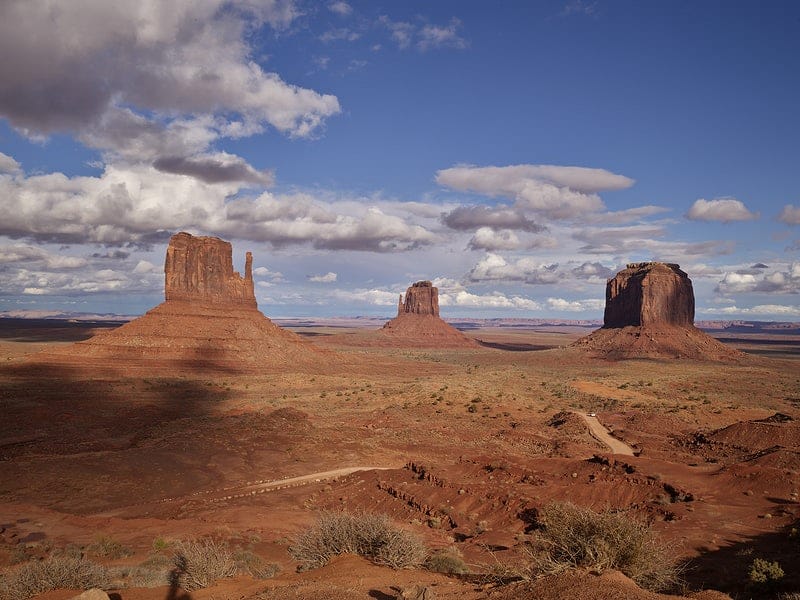 Utah VA Benefits Overview
Veterans Benefits Administration- Pacific District
Utah Veterans Benefits: Financial
DISABLED VETERAN PROPERTY TAX ABATEMENT
A Utah permanent place-of-residence property tax abatement that uses the VA's percentage-rating for a service-connected disability is available for disabled Veterans or for their unremarried widows or minor orphans. The Veteran's disability rating must be at least 10% in order to qualify for this abatement.
PURPLE HEART FEE EXEMPTION
A recipient of the Purple Heart with a Purple Heart license plate, is exempt from paying the fees related to motor vehicle license and registration. This does not exempt one from the property taxes or age-based fees which are still applicable. (Utah Code 41-1a-1211)
MILITARY LEAVE
Utah state, county, city or other municipal government employees, who are members of the organized Reserve / National Guard, are allowed full pay (Some exceptions appl) for 15 days of military leave per year for annual military encampments. This Military leave is in addition to and distinguished from the (annual)) accrued vacation leave with pay.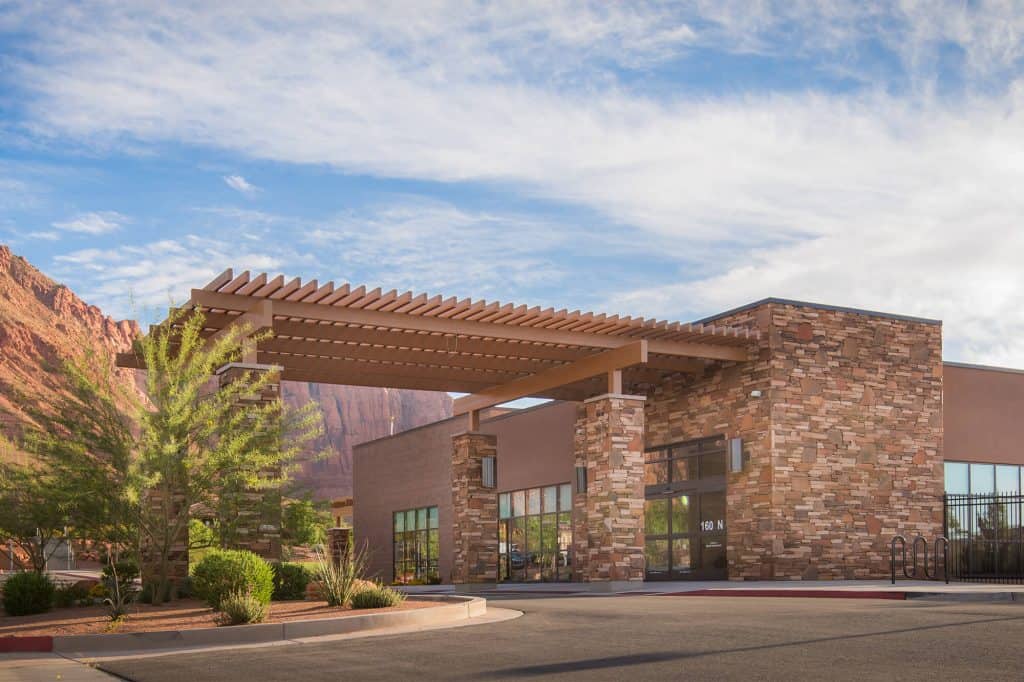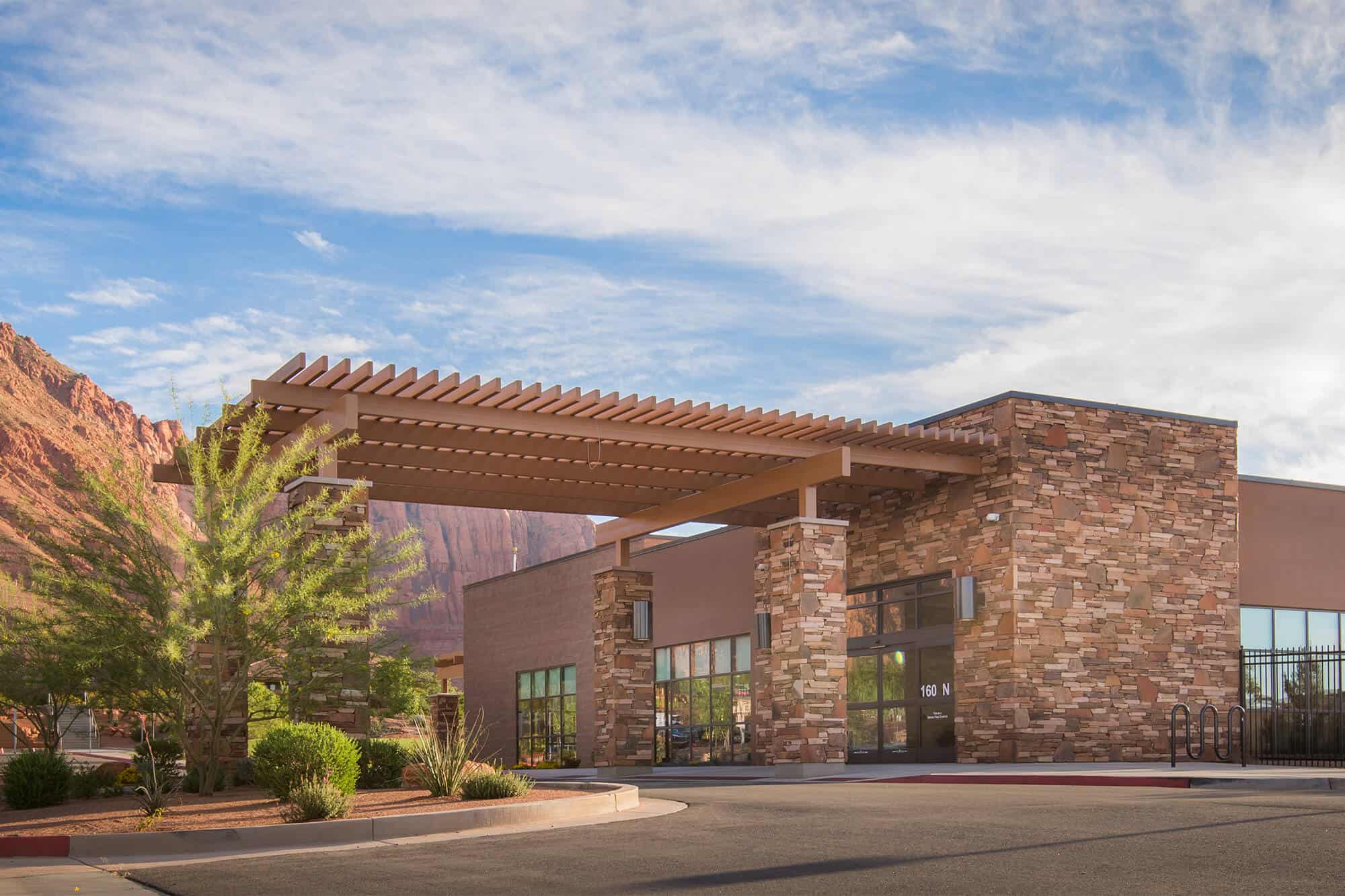 Utah State Veterans Home
Utah Veterans Benefits: Housing & Healthcare
Utah State Veterans Homes
Quality nursing and health care services are provided for Utah Veterans with U.S. military service during peacetime or wartime. While wartime service is not a requirement for admission to the homes, wartime Veterans with one day or more of wartime service, as recognized by state and federal laws, do have a priority. A Veteran's spouse or surviving spouse may also be eligible for admission to the Utah State Veterans Homes provided that the marriage to the Veteran occurred no less than one year before the application. There are currently four (4) Veterans Homes in Utah for eligible Veterans, spouses, and Gold Star parents.
William E. Christoffersen Salt Lake Veterans Home
700 Foothill Drive Salt Lake City, UT 84113-1104
Phone: (801) 584-1900
George E. Wahlen Ogden Veterans Home
1102 North 1200 West Ogden, UT 84404
Phone: (801) 334-4300
Southern Utah Veterans Home
160 North 200 East Ivins, UT 84738
Phone: (435) 634-5220
Mervyn Sharp Bennion Central Utah Veterans Home
1551 North Main Street Payson, UT 84651
Phone: (801) 465-5400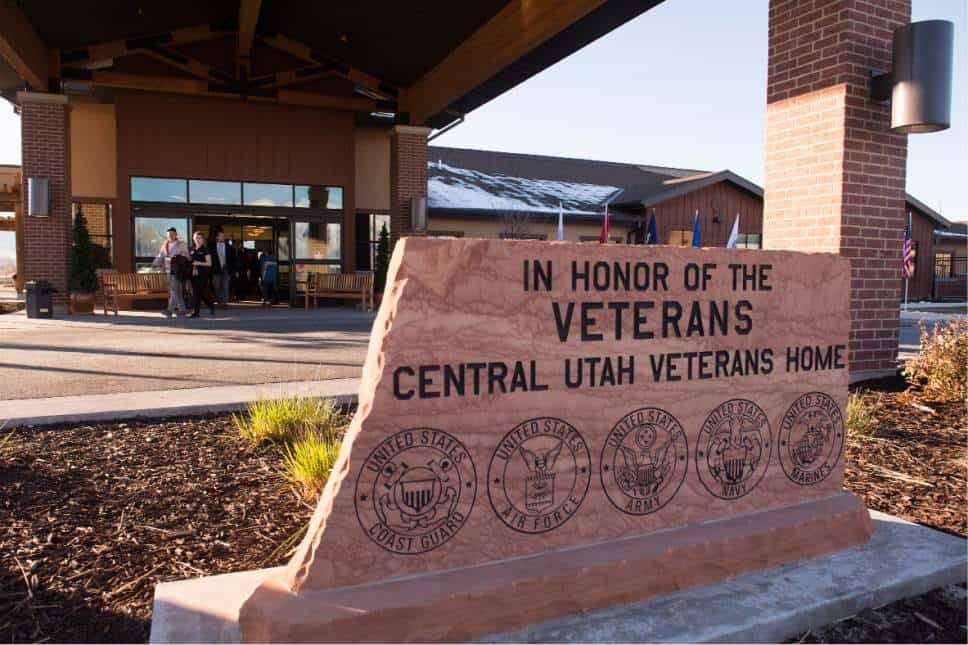 HOMELESS VETERANS FELLOWSHIP
The Homeless Veterans Fellowship provides transitional housing for up to 18 months for Veterans. They also provide emergency food bags and personal hygiene items, and coffee and donuts are provided during open hours.
541 23rd Street Ogden, UT 84401
Phone: (801) 392-7662

Valor House
Located on the VA campus in Salt Lake City, Valor House provides transitional housing for up to two years for homeless Veterans. There are a total of 60 beds available. For more information regarding this program, please contact Rich Landward at (801) 5821565 ext. 2703 or (800) 613-4012 ext. 2703.
Utah Veterans Benefits: Employment
VETERANS JOB PREFERENCE
Eligible Veterans, spouses, or un-remarried widows/widowers are granted either 5 or 10 additional points for employment preference. These points are added to the results of any written and/or oral exam or other related qualifying technique or examinations by any Utah government entity (i.e., state, county, local municipality, etc.).
VETERANS HIRING PRIORITY
Any officers, agents or representatives of the state, or any contractors performing work for the Utah state government, who willfully fail to give preference to a preference eligible Veteran shall be guilty of a misdemeanor.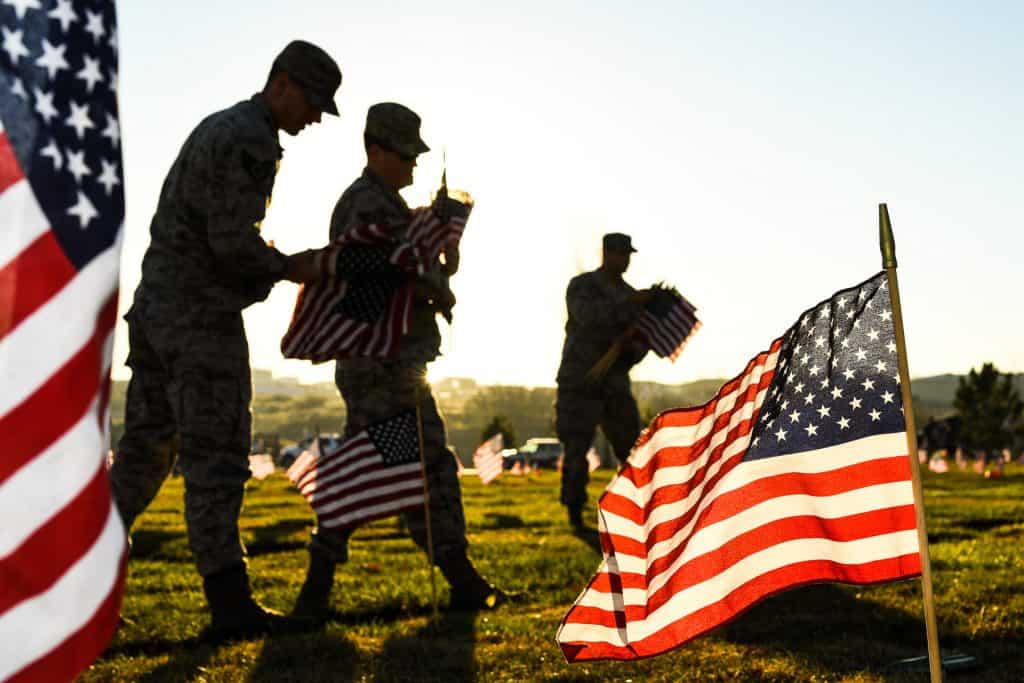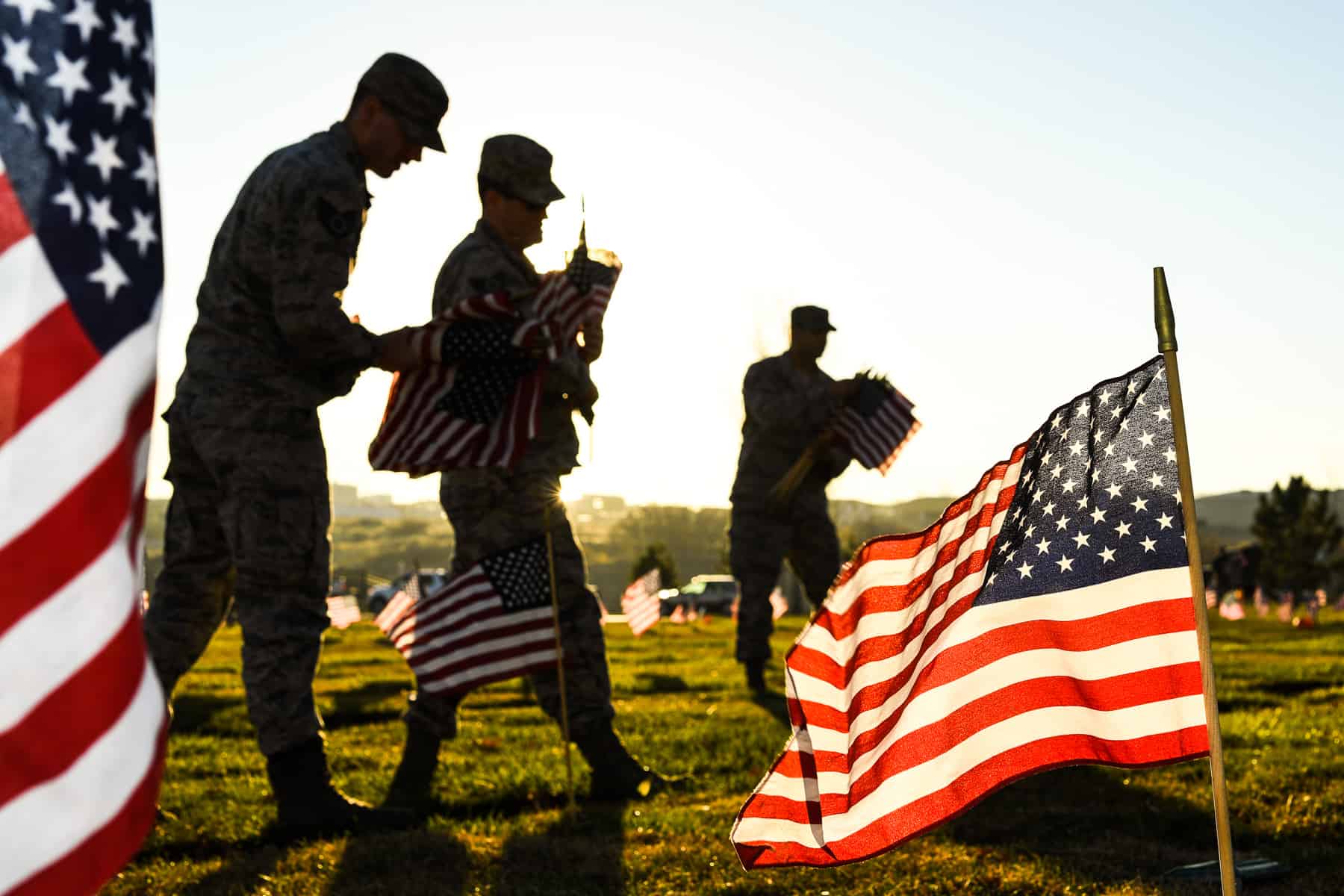 Team Hill Airmen carry flag bundles during a flag-placing detail, Utah Veterans Memorial Cemetery, Bluffdale, Utah, Nov. 10, 2016. (U.S. Air Force photo by R. Nial Bradshaw)
VETERANS EMPLOYMENT REPRESENTATIVES
The Disabled Veterans Outreach Program representatives (DVOPs), along with the Local Veterans Employment Representatives (LVERs) are located statewide in various employment centers of the Utah Department of Workforce Services (DWS).
They provide intensive employment-related services and aid for targeted Veterans, such as referrals to employment opportunities, help with resume writing and referral letters, ensuring that Veterans hiring preference is adhered to, employment counseling, etc.
ACCELERATED CREDENTIALING TO EMPLOYMENT (ACE) PROGRAM
The ACE Program assists Utah Veterans, and actively-drilling members of the Guard and Reserve, and their respective spouses, in overcoming most barriers to employment or even better employment by assisting them in attaining certificates and licenses using their military training and/or experience, or by assisting them with short-term training.
VETERANS BUSINESS RESOURCE CENTER
This program ensures that veteran entrepreneurs and their family members have the best resources available to start or grow a business in Utah. The program works closely with the Utah Veteran-Owned Business Partnership to help serve the 17,000 veteran-owned business and veteran entrepreneurs throughout the state. This program and Small Business Development Network offer the following free services to the veterans, military personnel, and their immediate families: Veterans Business Advisor: 801-957-5288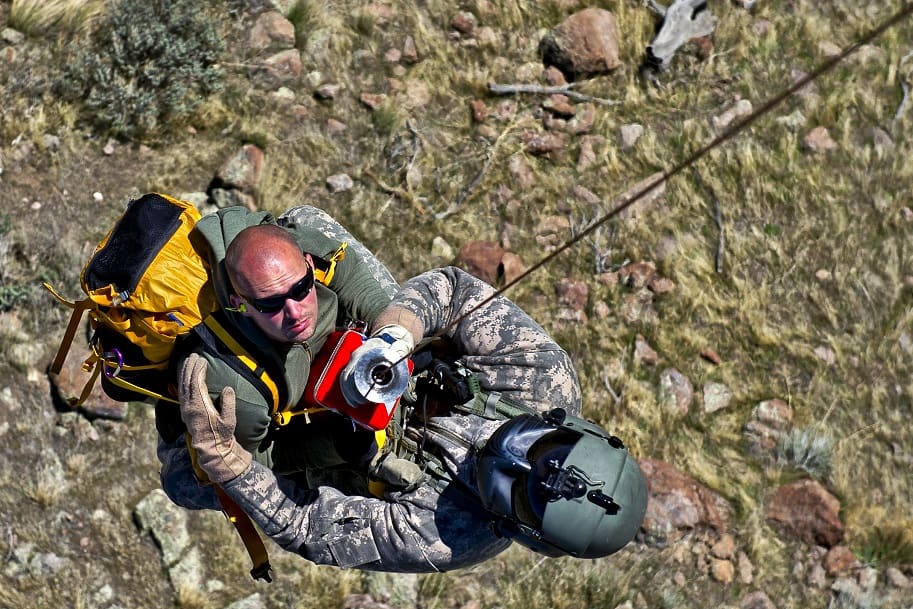 Sgt. Nathan McLaughlin, a standardization instructor from C Company, 1-171 Medevac, Utah Army National Guard, from West Jordan, Utah, rescues a lost hiker during a training exercise. [April 3, 2012 – Photo by Air Force Tech. Sgt. Dennis Henry]
Utah Veterans Benefits: Education
PURPLE HEART TUITION WAIVER
Utah public institutions of higher learning are required to waive the tuition of a Utah resident admitted to an undergraduate or graduate program leading to a degree, or a vocational training that leads to a certificate or diploma, if the student is a recipient of a Purple Heart.
IN-STATE TUITION RATES
Armed Forces personnel pay in-state tuition rates simply by providing proof from their commander that they are indeed assigned to an institution in Utah.
VETERANS TUITION GAP PROGRAM
This program enables qualifying military Veterans to receive tuition assistance for the last school year at State institutions of higher education. It is for tuition only and does not include housing, books, etc.
The qualifications to receive this benefit are as follows:
Must be a Utah resident

Admitted to a State school

No previous degrees earned

Eligible for Chapters 1606, 30, 31, 32 , 33 Post 9/11 GI Bill, but has exhausted

The money is distributed one quarter or semester at a time

Make Satisfactory Academic Progress (SAP)

Three or less semesters left to complete graduation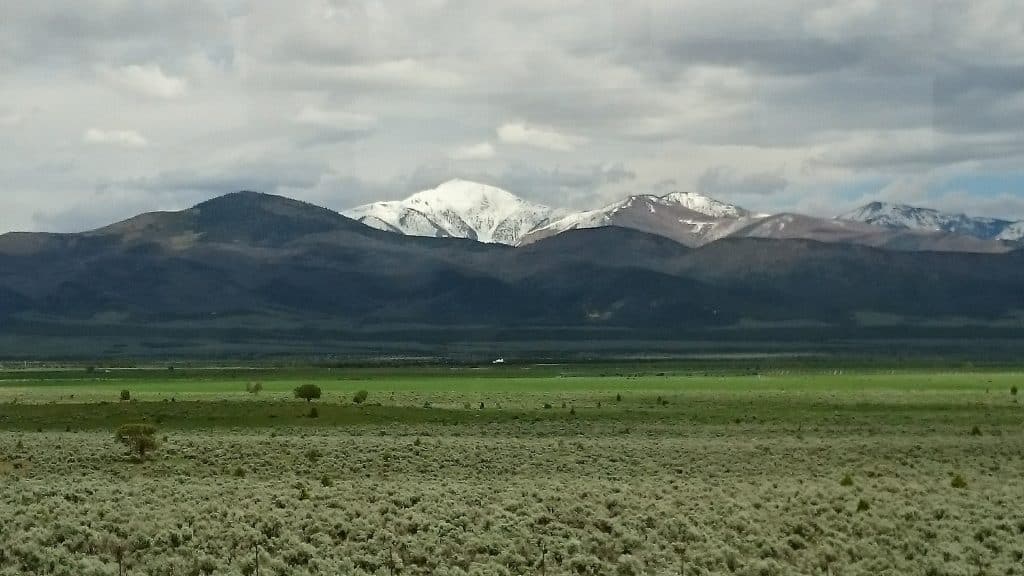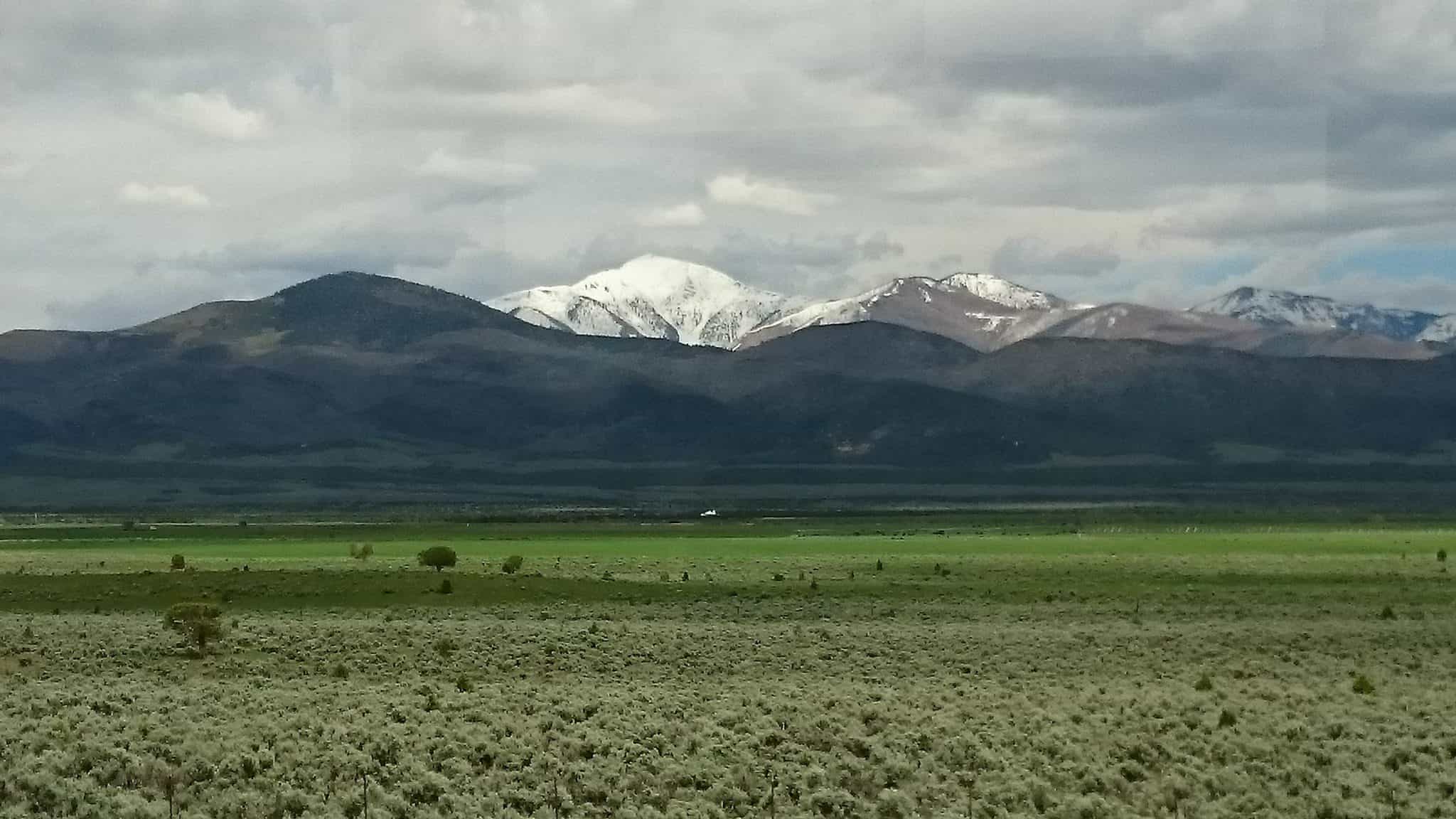 Veterans Memorial Highway in Utah
SCOTT B. LUNDELL TUITION WAIVER FOR SURVIVING DEPENDENTS
This benefit waives the undergraduate tuition at state institutions of higher education for the surviving dependents of a Utah resident military member killed in the line of duty after 9/11/2001. This waiver does not apply to fees, books, or housing expenses. The Utah Department of Veterans and Military Affairs is the administering agency for this benefit.
HONORARY HIGH SCHOOL DIPLOMAS
Veterans from WWII, Korea, and Vietnam who left high school for military service during those conflicts may be eligible to receive Honorary High School Diplomas from the particular school that they left. Contact the local school district for information on how to receive the diploma.
VETERANS UPWARD BOUND
Veterans Upward Bound (VUB) is funded by the Department of Education and sponsored by Weber State University. VUB provides an invaluable service by assisting Veterans in obtaining admission to the States postsecondary schools. Veterans can receive free instruction and free tutorial assistance in Mathematics, English, and basic computer applications. These services are provided to Veterans in the counties of Salt Lake, Davis, and Weber. For more information, contact (801) 626-7173.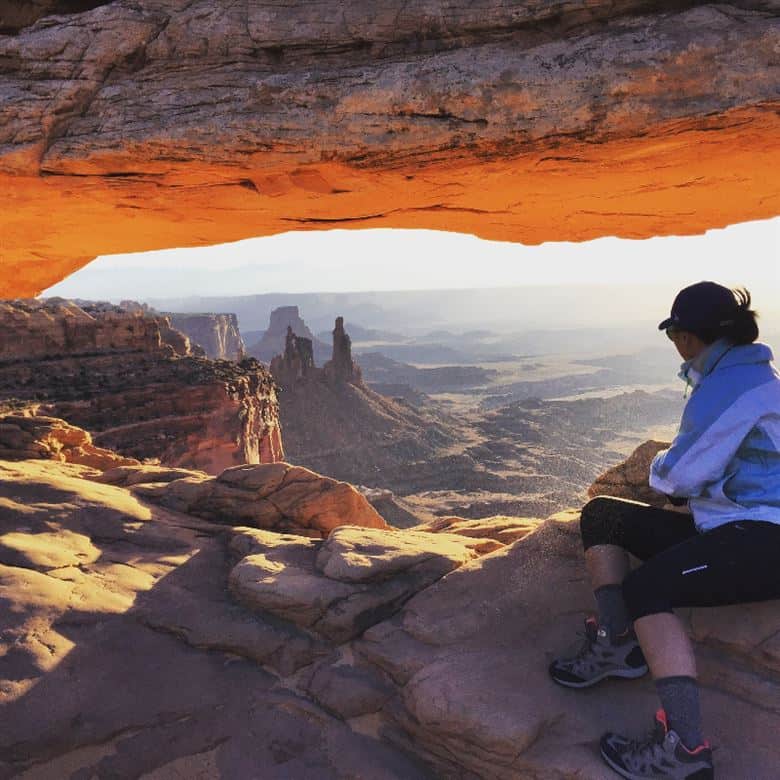 Photo by Senior Airman Grace Lee, 56th Fighter Wing Public Affairs photojournalist, looks over the view sitting underneath Mesa Arch Nov. 3 in Canyonlands National Park in Utah.
Utah Veterans Benefits: Recreational Discounts, Licenses & Passes
BUS / TRAX REDUCED FARE CARDS
Utah Transit Authority (UTA) offers Reduced Fare Cards for riding UTA busses and TRAX light-rail systems to Veterans meeting one of the following criteria by having:
A disability that causes difficulty getting on or off a system

A difficulty standing in a moving system

A difficulty reading system schedules and understanding signs

A difficulty in hearing announcements by system operators
To be eligible for the Reduced Fare, you must provide one of the following documents along with a completed application form:
Proof of Age (65 or older) and Photo ID (may be same item) e.g., a state driver's license, pictured VA Card, or passport

Medicare Card and Photo ID

Healthcare Provider Statement Form from one of the following approved providers: Physician Optometrist Audiologist Psychologist Psychiatrist Physician's Assistant (PA) Advanced Practice Registered Nurse (APRN) Nurse Practitioner (NP) Licensed Clinical Social Worker (LCSW)
Upon approval of your eligibility, the $2.00 card fee is due. FAREPAY cards are $2.00 plus a $5.00 load.
The Reduced Fare Card will entitle you to use UTA's fixed route bus, light rail (TRAX) street car, and the commuter rail (FrontRunner) services at a reduced rate. FrontRunner connects Salt Lake, Davis, and Weber counties, and has stations in Salt Lake City, Woods Cross, Farmington, Clearfield, Roy, Layton, and Ogden. Each station has connections to UTA's bus system and park and ride lots.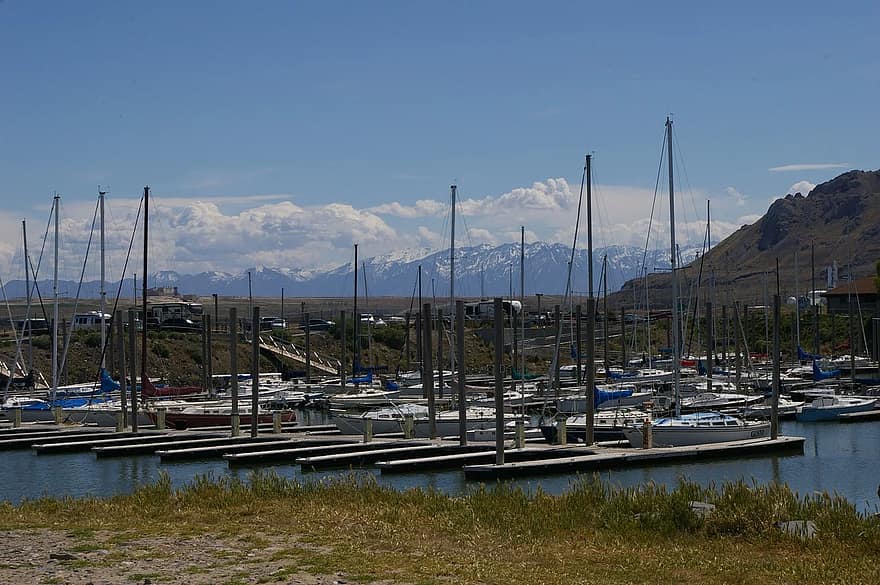 Salt Lake City has many opportunities for R&R on the water.
FISHING LICENSE PRIVILEGE
Veterans with 20% service connected disability rating with the Federal VA can purchase a Fishing License at a reduced cost of $12.00 a year. Verification is done by providing a Summary of Benefits Letter obtained from Veteran Affairs. You can apply for your license at the Utah Division of Wildlife Resources website or by calling 1-800-827-1000, or by visiting the regional VA Salt lake City Public Contact Office.
FREE USE OF ARMORIES
Federally-chartered Veterans organizations shall have the right to the free use of armories owned or leased by the State of Utah, provided that their use of the armories does not interfere with their use by the National Guard or organized militia of the state. (Utah Code 71-3-1)
VETERANS WITH DISABILITIES PARK PASS
Veterans that are 50% service connected disabled will need to provide a current summary of benefits letter issued by the Federal Department of Veterans Affairs in order to obtain the Honor Pass at select locations across Utah. Visit Utah State Parks website for locations near you, or call 801-538-7220.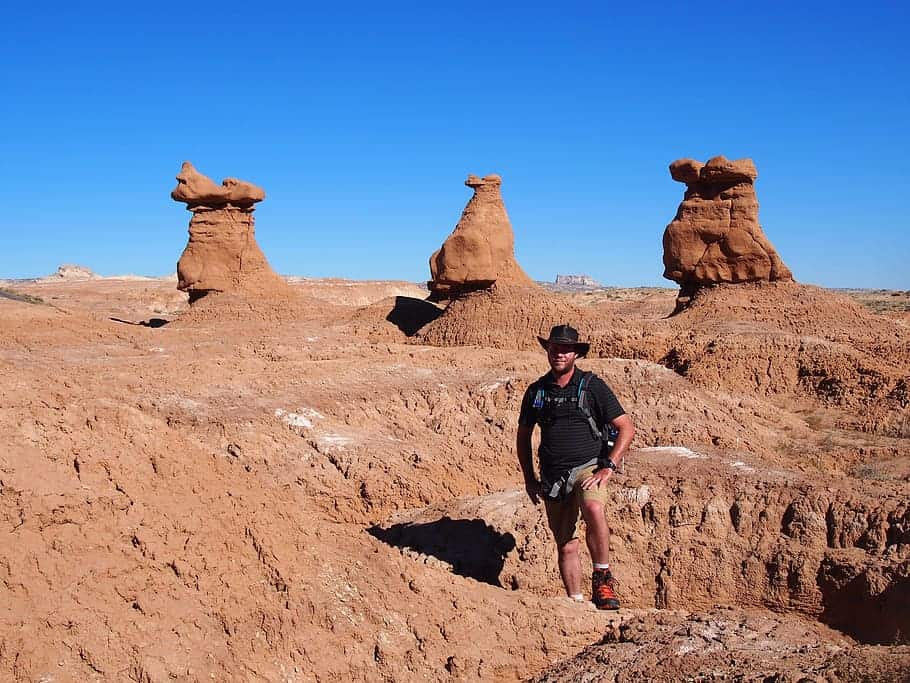 Utah Veterans Benefits: Vehicle Licenses, Plates & Privileges
DISABLED VETERAN LICENSE PLATES
A "Disabled Veteran" license plate is available for all Veterans having a service connected disability. This plate has a one-time $15.00 fee and no additional renewal fees. Military I.D. card or other documentation, and a VA Summary of Benefits letter (SBL), must be presented to prove eligibility for this plate. Note: This Plate does not qualify for disabled parking privileges. (Utah Code 41-1a-418 thru 422)
VETERAN STATUS ON UTAH DRIVER LICENSE AND UTAH ID CARDS
Veterans can now have "VETERAN" printed on their state issued driver licenses or state ID cards. In order to have this accomplished, go to any state Driver License or ID office and indicate on the application for these cards that you are a Veteran. You must have served on active duty and have an Honorable or General Discharge. Veterans must provide a DD-214 or a Report of Separation to have their status verified. All renewal fees are still applicable. (Utah Code 53-3-804)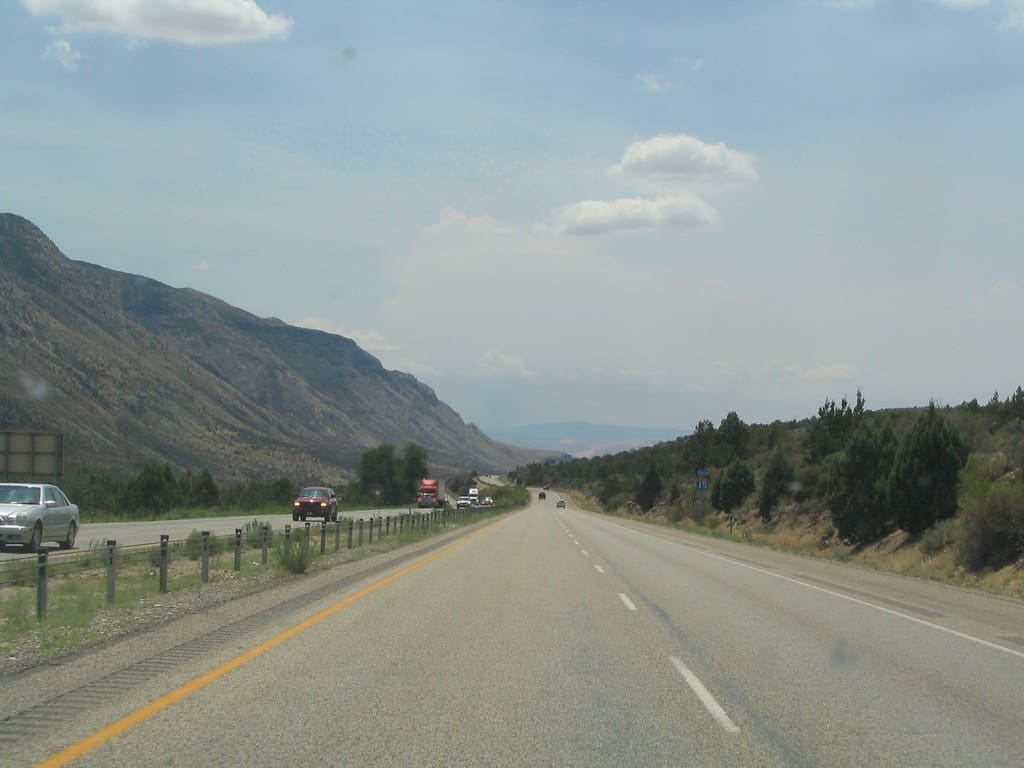 Utah Memorial Highway
Utah State VA Facilities
Veterans Administration Utah – VISN 19: Rocky Mountain Network
Station ID

Facility

Address

Phone

660

VA Salt Lake City Health Care System

500 Foothill Drive




Salt Lake City, UT 84148

801-582-1565

575

Moab Veterans Community Clinic

702 South Main Street, Suite 5-B




Moab, UT 84532

435-719-4144

660GB

Ogden VA Clinic

982 Chambers Street South Ogden, UT 84403

801-479-4105

660GE

Orem VA Clinic

1443 West 800 North, Suite #302




Orem, UT 84057-3658

801-235-0953

660

Price VA Clinic

189 South 600 West, Suite B




Price, UT 84501

435-613-0342

660GD

Roosevelt VA Clinic

245 West 200 North Roosevelt, UT 84066-2336

435-725-1050

660GG

St. George VA Clinic

230 North 1680 East, Building N




St. George, UT 84790

435-634-7608

660QC

Weber County VA Clinic

5957 Fashion Pointe Dr. Suite 103




South Ogden, UT 84403

801-479-4105

660GJ

Western Salt Lake VA Clinic

2750 South 5600 West West Valley City, UT 84120

801-417-5734

5141OS

Major Brent Taylor Vet Center Outstation

2357 N 400 E




North Ogden, UT 84414

801-737-9737

0532

Provo Vet Center

360 S. State Street Bldg C Suite 103




Orem, UT 84058

801-377-1117

0540v

Saint George Vet Center

1664 South Dixie Drive, Suite C-102




St. George, UT 84770-4494

435-673-4494

0514

Salt Lake City Vet Center

22 West Fireclay Avenue Murray, UT 84107

801-266-1499
National Cemetery Administration – Continental District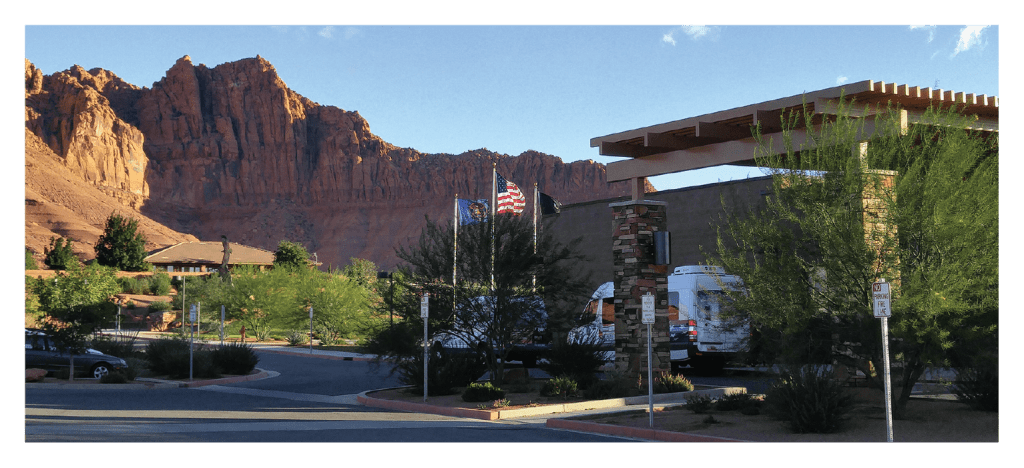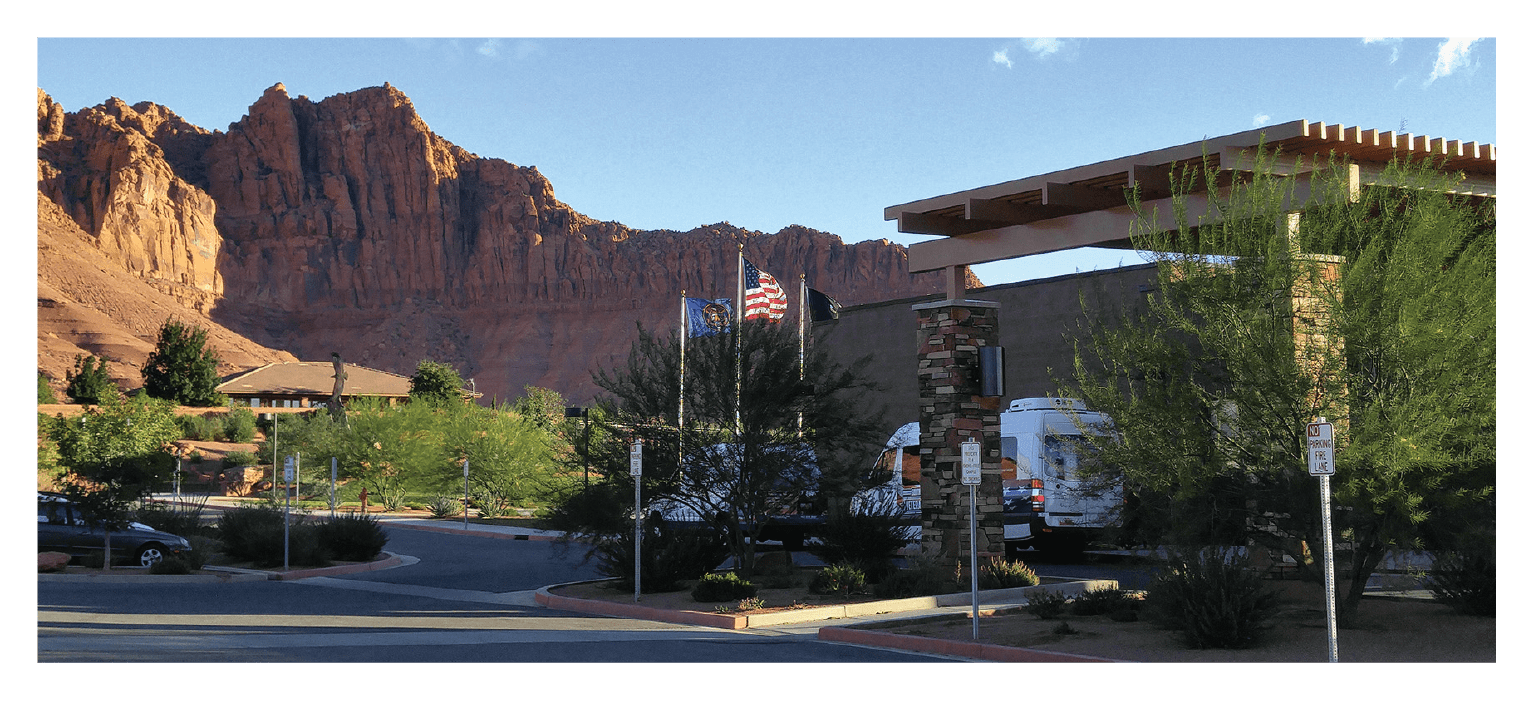 Veterans Administration, Utah
Utah Veterans Benefits: Conclusion
Utah is a beautiful state and one that provides relatively good economic opportunity for its veterans. They take seriously the care of their vets, but the reality is also that Utah has limited resources when compared to other states.

Utah provides a decent amount of benefits for its veteran does not have the strongest quality of life for veterans, despite being one of the best economic environments. This is due strongly to Utah's access to health care not being as strong as other states. Utah is also fairly average as far as additional benefits for veterans go, which is not unusual for less populous states.
If you are already in Utah and are looking to make the most of your Utah veteran benefits, you will want to visit the state portal for veterans at https://veterans.utah.gov/
There you will find access to many of Utah's benefit programs, as well as more information regarding each benefit available. For a complete list of VA hospitals, treatment centers, and other resources in Utah, you can also go to the Utah VA directory here: Utah VA Facilities List
We're Veterans helping Veterans Worldwide™, and since 2016 we've helped 10,000+ Veterans just like you INCREASE their VA disability rating!
---
About the Author
Brian Reese
Brian Reese is one of the top VA disability benefits experts in the world and bestselling author of You Deserve It: The Definitive Guide to Getting the Veteran Benefits You've Earned (Second Edition).
Brian's frustration with the VA claim process led him to create VA Claims Insider, which provides disabled veterans with tips, strategies, and lessons learned to win their VA disability compensation claim, faster, even if they've already filed, been denied, gave up, or don't know where to start.
As the founder of VA Claims Insider and CEO of Military Disability Made Easy, he has helped serve more than 10 million military members and veterans since 2013 through free online educational resources.
He is a former active duty Air Force officer with extensive experience leading hundreds of individuals and multi-functional teams in challenging international environments, including a combat tour to Afghanistan in 2011 supporting Operation ENDURING FREEDOM.
Brian is a Distinguished Graduate of Management from the United States Air Force Academy, Colorado Springs, CO, and he holds an MBA from Oklahoma State University's Spears School of Business, Stillwater, OK, where he was a National Honor Scholar (Top 1% of Graduate School class).