When you leave the military, one of your biggest questions may be "What are my VA benefits?" Perhaps even more important, you may wonder "How do I actually get my VA benefits?"
As a veteran, veteran's dependent, or surviving spouse, there are many VA benefits available to you. Understanding which ones you qualify for is an important start. Knowing how to pursue the benefits you're owed—where to go, how to get help, what it takes to file and win a successful claim, how to achieve the highest disability rating—can be complex, but fortunately there's plenty of help available to you.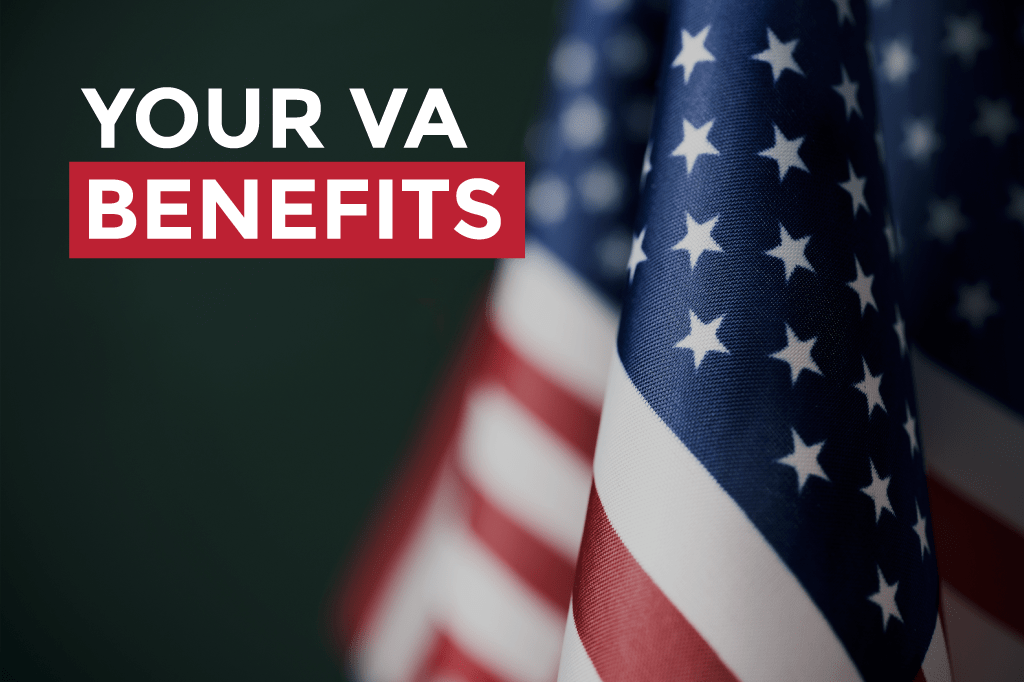 In this post, we'll look generally at what VA benefits are available to you, and key resources for getting started on the journey to obtaining all your rightful VA benefits.
You DESERVE a HIGHER VA rating.
WE CAN HELP.
Take advantage of a FREE VA Claim Discovery Call with an experienced Team Member. Learn what you've been missing so you can FINALLY get the disability rating and compensation you've earned for your service.
---
What VA benefits are most commonly available to me as a veteran?
The most common benefit type (and the one most people think of when they refer to "my VA benefits") is disability compensation, and that's certainly a significant one. Most veterans return from service with one or more disabilities that are in need of care and for which they deserve to be compensated.
When you file a disability claim with the VA, you need to prove service connection (a nexus—or link—between the disability and your service, or secondary to a service connected disability). With your condition service-connected, the VA will assign a disability rating to your condition(s). With a disability rating (or combined disability rating) from the VA, you may be eligible for monthly compensation.
The VA assigns a disability rating (or combined disability rating) based on the severity of the condition. The VA uses evidence you provide in your claim as well as, in many cases, a Compensation and Pension (C&P) exam, which is very important to prepare for. The C&P exam is a medical examination of a veteran's disability, performed by a VA healthcare provider or a VA contracted provider.
The VA uses your disability rating or combined disability rating to determine how much compensation you'll receive each month, as well as your eligibility for some other VA benefits.
You can have multiple disability ratings, and the VA will use those to calculate your combined VA disability rating. Your combined rating may be different from the sum of your individual ratings because "VA math" involves more than adding up your individual ratings. (Check out our VA disability rating calculator.)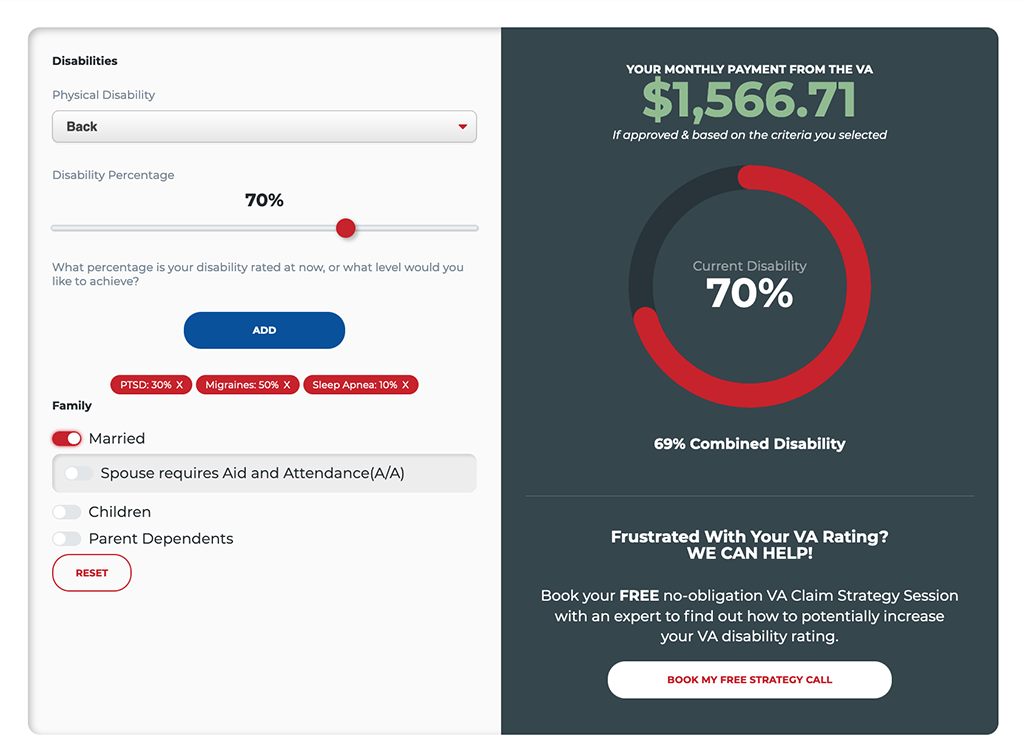 Other veteran benefits include health care, education, employment, business, home loan and other financial help, and recreational privileges. Some veteran benefits are federally-administered, and some are unique to the state you live in.
---
Can I access my VA benefits online?
Yes, VA.gov offers one site that allows you to access all your benefits online. At VA.gov you can:
Check your disability claim and appeal status
Find out how much money you have available to pay for school or training
Refill prescriptions and communicate with your health care team
You can create an account and sign in using any of the following methods:
Using an existing My HealtheVet account
With a DS Logon account
With an ID.me account
The Department of Defense Self-Service Logon, or DS Logon, is a secure identity (username and password) that is used by DoD and VA self-service websites to provide identity authentication. It allows service members, veterans or family members to access several DoD or VA websites—VA.gov, My HealtheVet, and eBenefits.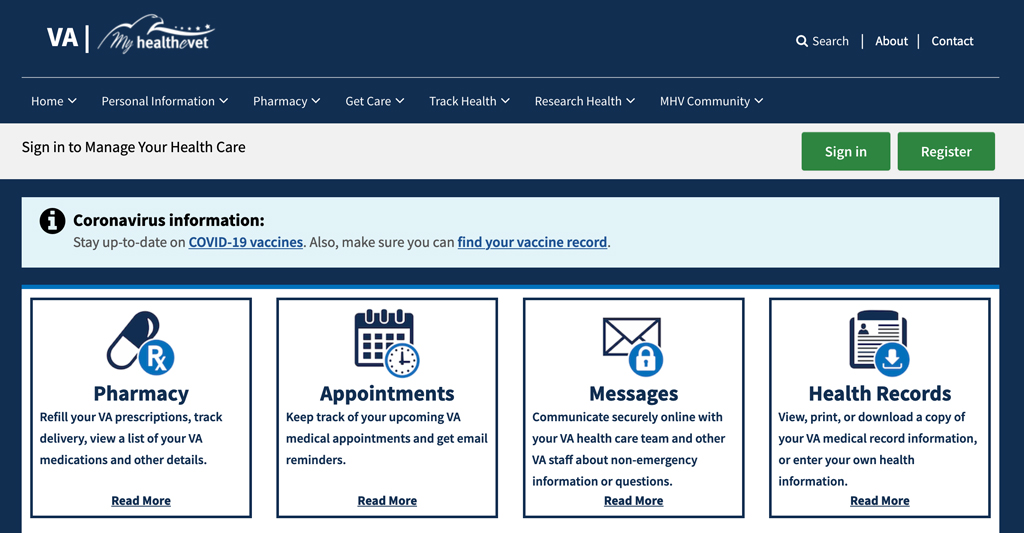 Your DS Logon username will include your first name, last name, and possibly a few numbers to make it unique. You can set your own password, but it must follow strict password guidelines. Passwords expire after 150 days.
ID.me is a trusted technology partner of the VA and helps to keep your personal information safe. ID.me specializes in digital identity protection.
eBenefits is a joint VA/DoD online service that enables veterans, service members, and their families to research, access, and manage military benefits and personal information (note: much of the functionality of eBenefits has migrated to VA.gov).
To get a DS Logon, go to www.ebenefits.va.gov and use the registration wizard. If you are unable to complete registration through the wizard, do the following:
---
Where can I learn more about successfully claiming my VA benefits?
Below are some resources we encourage you to explore. If you're still confused or overwhelmed about "how do I access my VA benefits," these will help. In addition to VA.gov and local Veteran Service Organizations, VA Claims Insider offers a wealth of helpful educational resources for veterans who want to learn more about what they earned and how to successfully file a claim that gets you everything you deserve—as quickly and easily as possibly.
Va Intent to File: Your Questions Answered
What is a Service Connected Disability
How to File a VA Claim on the NEW VA.gov Website (Step-By-Step Tutorial!)
Top 5 Ways to Increase VA Disability Rating in 2022
Check the status of a VA claim or appeal online
VSOs Near Me: 8 Questions About Veteran Service Orgs, Answered
Your benefits by state: see our blog
You Deserve It: The Definitive Guide to Getting the Veteran Benefits You've Earned – Get VACI Founder Brian Reese's Bestselling Book as a Free PDF
---
Have questions, or want support from a community of veterans helping veterans?
Don't let confusion or overwhelm stop you from getting the benefits you're owed. Most veterans are underrated for their disabilities and therefore not getting the compensation they deserve. At VA Claims Insider, we help veterans understand and take control of the claims process, so they can get the rating and compensation they're owed by law.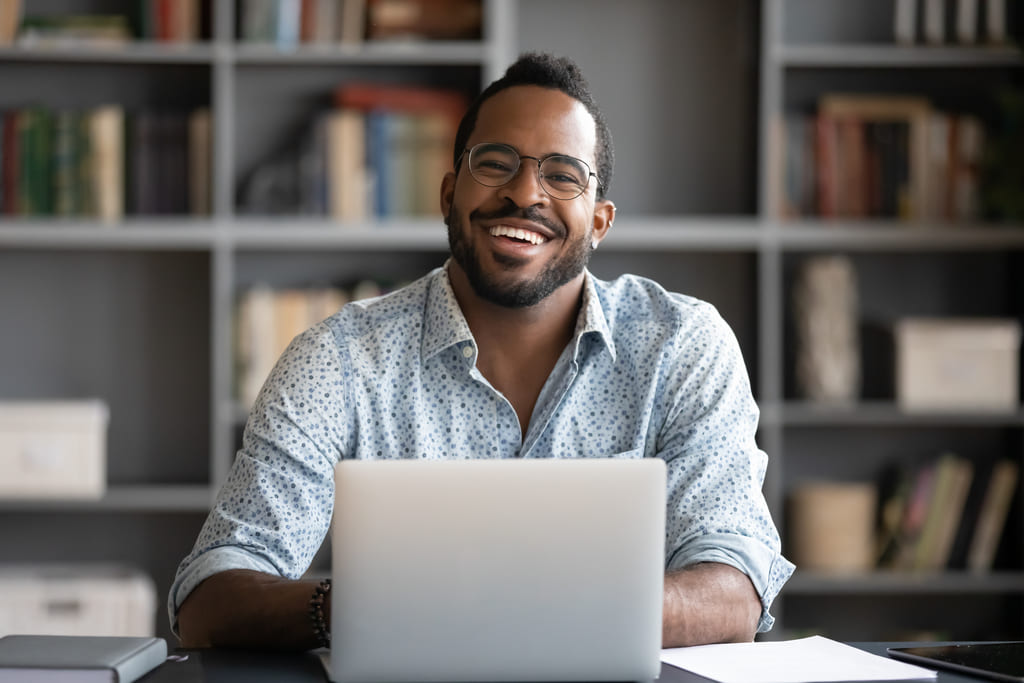 We can help you service-connect your disability and get a higher rating from the VA. We can also help you with the medical evidence needed to win your appeal.
Our process takes the guesswork out of filing a VA disability claim and supports you every step of the way in building a fully-developed claim (FDC) – so you can increase your rating in less time! If you've filed your VA disability claim and have been denied or have received a low rating – or you're not sure how to get started – reach out to us for a FREE VA Claim Discovery Call, so you can FINALLY get the disability rating and compensation you deserve.
---
About VA Claims Insider
VA Claims Insider is an education-based coaching/consulting company for disabled veterans who are exploring eligibility for increased VA disability benefits. VACI was founded in 2016 by Brian Reese, Air Force service-disabled veteran and former U.S. Air Force Captain.
VACI currently serves more than 300,000 unique veterans per month across its websites and membership programs. VACI's mission is "Veterans helping veterans access education-based resources to get the VA disability rating and compensation they deserve."
Along with a suite of digital products and services inside our education-based membership programs, VACI also connects veterans with vetted medical professionals in an independent referral network for medical examinations, disability evaluations, and credible medical nexus letters for a wide range of disability conditions.
---
About the Author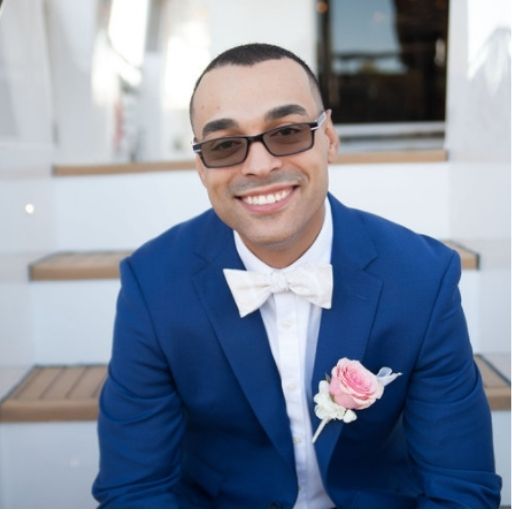 Aaron Daugherty
Aaron is a Navy Veteran with a 100% P&T disability rating. He enlisted at age 23 and served for three years before being medically discharged in 2009. He found his calling years ago as a National Service Officer with the Vietnam Veterans of America Organization and has assisted thousands of veterans in filing and appealing claims through the Department of Veterans Affairs. He is honored to continue assisting veterans in obtaining the benefits they deserve for their service to our country.
You can connect with Aaron at [email protected].