If a Veteran has an upcoming Compensation and Pension or C&P exam for tinnitus, back pain, mental health or any other service-related condition, they most likely have a lot of questions and seeing as you're reading this post right now, you may very well have many of the same questions that we'll be covering today.
As part of VA Claims Insider's ongoing commitment to support Veterans, this guide has been prepared to help Veterans prepare for any pending C&P exam for tinnitus, back pain and more.
How to approach any C&P exam for Tinnitus and other conditions. The top 3 tips we'll cover today are:
Tip #1. Attention to Detail
Tip #2. Mapping the objectives of the exam
Tip #3. Total clarity
The guide will also discuss the best ways to explain to a medical professional what is happening because of a service-related disability, how to appeal a bad C&P exam for tinnitus, tinnitus or whichever condition is impacting the Veteran who must take the exam.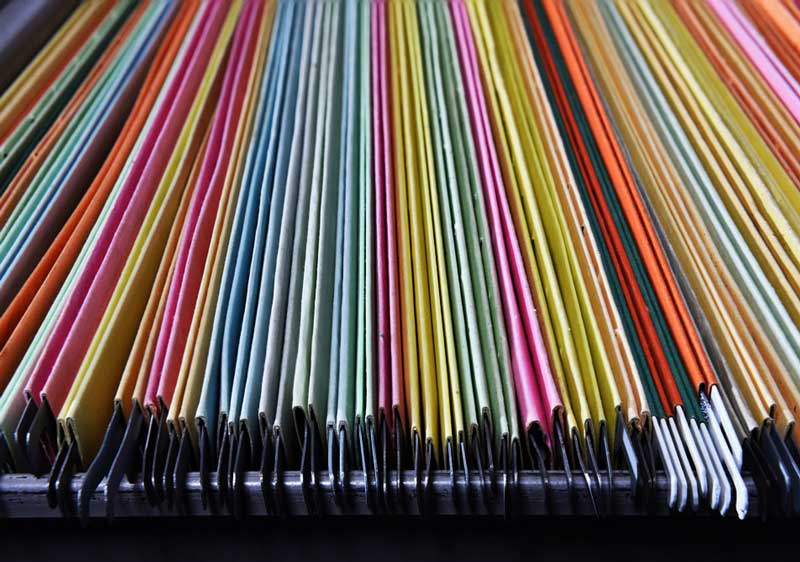 Before we jump in, we also aggregated some of our BEST posts related to C&P exams below – be sure to check them out!
Clicking on these articles will open up a new window so you don't lose your place with this article!
What is the definition of a C&P exam for tinnitus or another condition?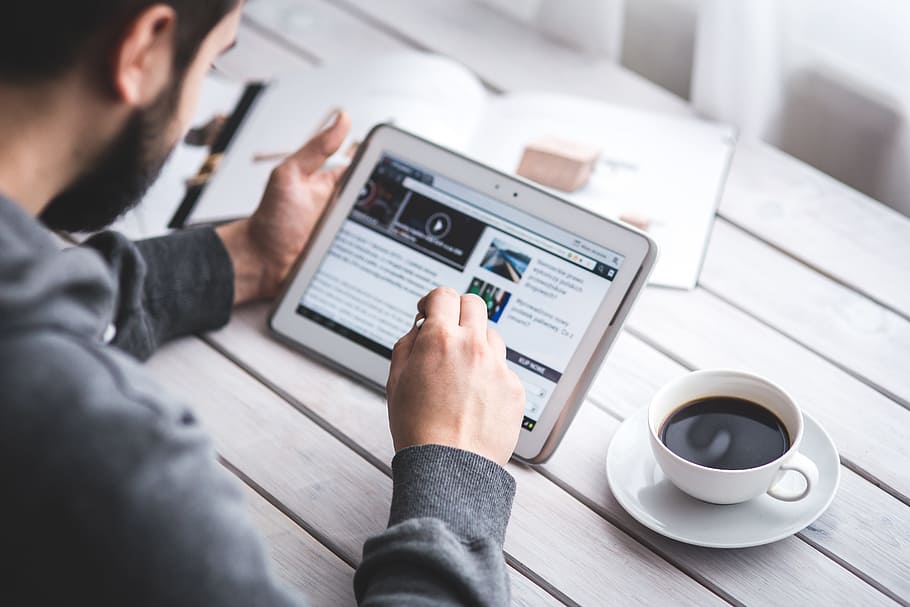 A C&P exam can be performed in-person, via telehealth, by providing Acceptable Clinical Evidence (ACE) or conducted at a VA Medical Center. By the way, we have a great article on the Top 5 Telehealth Companies for Veterans here!
If the Department of Veterans Affairs (VA) notifies a Veteran that they are scheduled to attend a C&P Examination, in accordance with 38 CFR 3.326, Veterans are obligated to attend.
A C&P exam for tinnitus, back pain or any other condition must be performed by a VA or contracted physician to evaluate the current severity of a condition.
Candidly, the C&P exam for tinnitus, PTSD or other service-related condition is the single most important day in the VA disability claims process. The VA will also request a medical opinion and rationale for conditions that have not already been rated.
This can feel like a lot of pressure. A bad C&P exam for tinnitus, for example, can be a huge setback in getting the benefits Veterans deserve by law.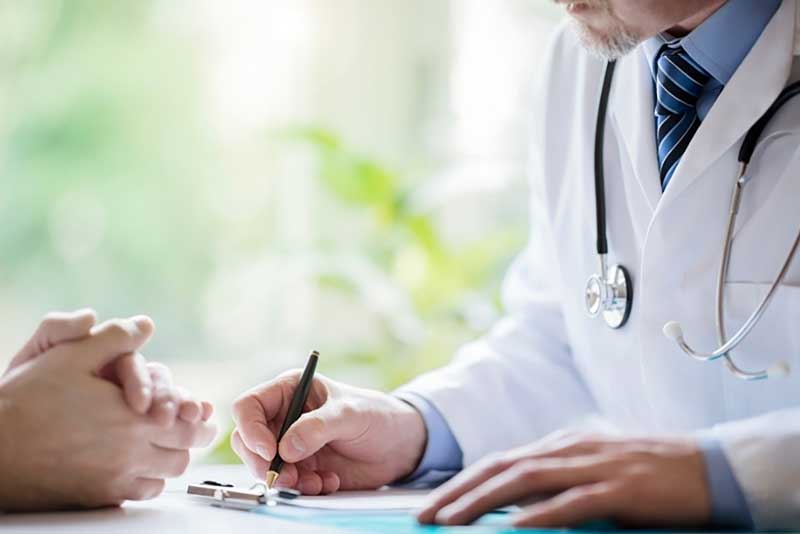 The nature of the exam will vary depending on the type of condition being evaluated, and even depending on the C&P examiner conducting the exam.
For example, while the VA recommends structured diagnostic interview for a C&P exam determining PTSD, only 12% of examiners conducted a structured interview. Examiners are expected to provide a medical opinion, even if they do not hold a medical degree.
The VA will also request a medical opinion and rationale for conditions not already rated. However, by applying best practices, Veterans have an opportunity to clearly convey the extent of any occupational impairment.
Top 3 Tips for a C&P exam for tinnitus, back pain or any other condition
Tip #1. Attention to Detail
First, Veterans must do a thorough self-evaluation and have a clear understanding of the contents of their medical records. This is an essential first step.
Veterans may work with a VSO or designated representative to access their comprehensive medical record, or C-file, or they can file a Freedom of Information Act (FOIA) request to the VA Regional Office in your state and ask for a complete copy of their VA Claims File. A FOIA request is typically a much slower process.
Tip #2. Mapping the objectives of the exam
C&P exams might focus on different conditions. Veterans should be aware of key details prior to any exam. Understanding the context of a medical condition is a powerful tool to have in the VA disability claim process. Veterans should also be aware of the rating schedule for the claimed condition.
Rating schedules are what will guide the evaluator. The schedule is a description of disabilities that result from every disease and injury that Veterans could have as a result from military service.
Veterans need to keep the VA's goals in mind. Specifically, a C&P exam for tinnitus, back pain or another other service-connected condition is looking for relevant medical evidence, ongoing treatment or diagnosis. Knowing what the VA needs keeps a C&P exam in proper perspective.
This is not an antagonistic interview. Rather, the examiner is looking to make a determination based on a Veteran's input. Have detailed answers prepared to accurately describe what its like living with a service-related condition.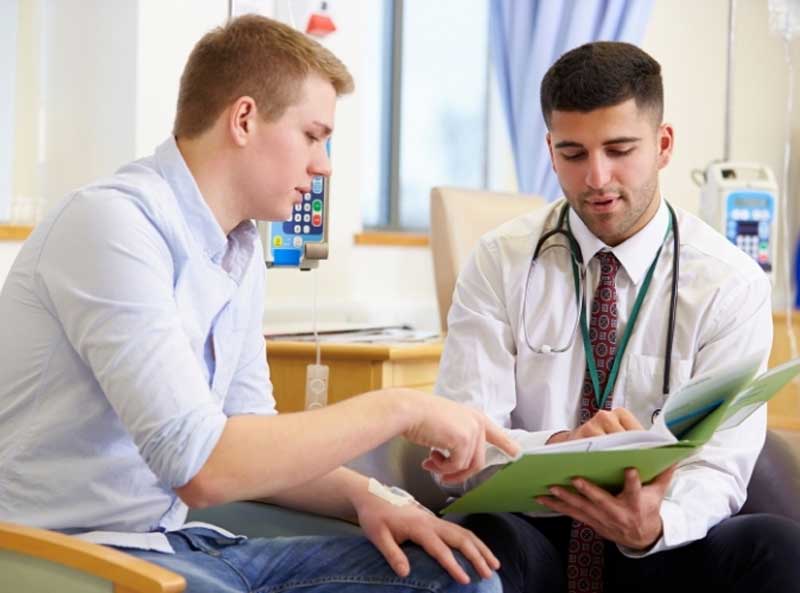 A Veteran who does not adequately describe their symptoms will not get the support and benefits they need. For instance, if a Veteran describes their depression as "a little depressed once or twice a week" examiners are directed to not assign "depressed mood" as a significant impairment.
For Veterans struggling with depression, describing the hopeless feeling they can have in polite terms will not yield positive results.
In addition, it can be helpful to bring any medical device or equipment prescribed for the specific condition being evaluated to a C&P exam for tinnitus, PTSD or other service-related condition.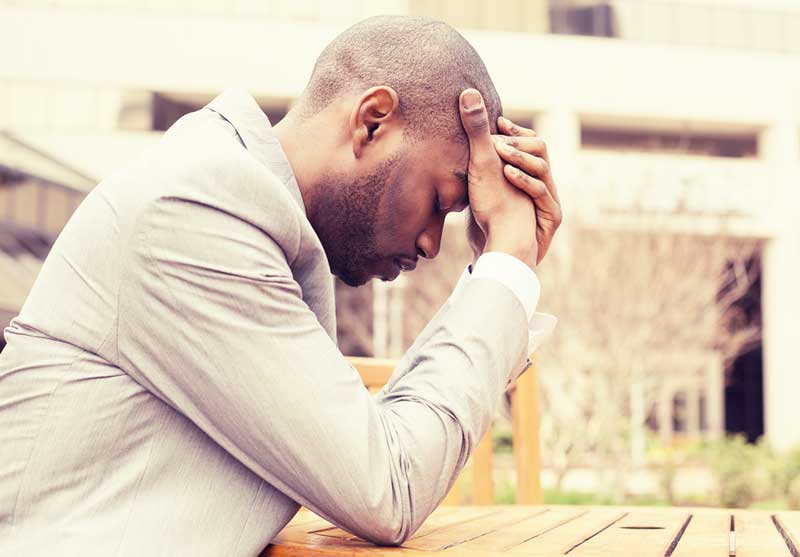 Tip #3. Total clarity
A Veteran attending a C&P exam for tinnitus or any condition should assume the exam begins as soon as they enter the office. Veterans need to be comfortable expressing themselves in detail. Being clear about the severity of conditions may seem counterintuitive.
The skills many successful people develop in the military like adapting and overcoming in sub-optimal conditions are often deeply ingrained. However, it is imperative that Veterans are upfront about how they are struggling. Being vulnerable with an examiner may feel uncomfortable, but it is necessary.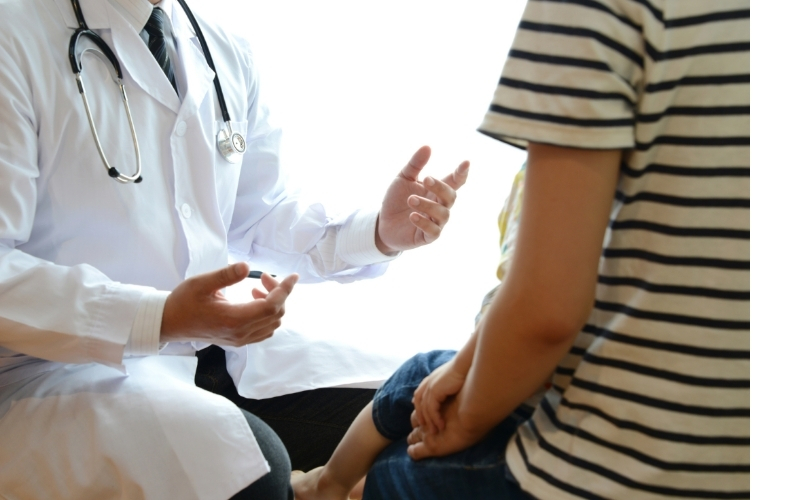 The evaluation will take personal statements from others, known as buddy letters into account. These statements from other service-members can help describe the triggering incident that led to the condition and/or the impact on a Veteran's performance.
Veterans will only be asked and physically examined about the claimed condition. Examiners will not diagnose or treat any condition. They will also not accept additional medical evidence that is not already in a Veteran's medical record.
Considerations for specific C&P exams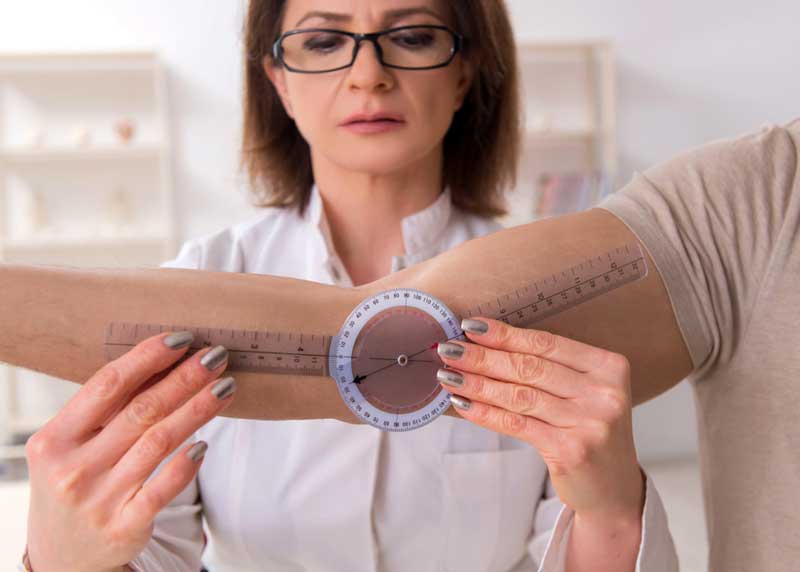 In exams that determine range of motion, Veterans should ensure the examiner uses a goniometer. A goniometer is a device that measures a range of motion in degrees.
Veterans in this kind of exam need to stop when they feel pain. Pushing through can give the examiner the wrong data to impact their determination. Some conditions may require several types of repetitive movements like extension, flexion and rotation.
Mental health exams have their own set of strategies to provide the clearest picture to an examiner. Veterans should be able to provide examples of the symptoms described in a rating schedule.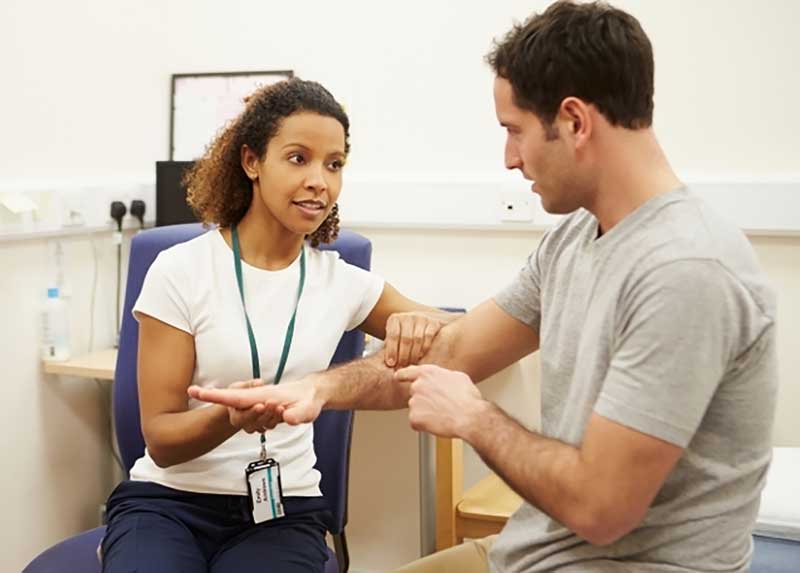 A C&P exam is a medical evaluation that can potentially improve the quality of life for a Veteran and their family. Every effort must be made to avoid downplaying the severity of symptoms.
Veterans also need to be able to explain how their condition complicates their everyday life and provide examples of the occupational and social impairments that a mental health condition is presenting, for example.
Veterans need to be sure to keep the conversation on track and not allow an examiner to suggest an alternate cause of a claimed mental health condition to other life events.
Results of a C&P exam for tinnitus, PTSD or another service-related condition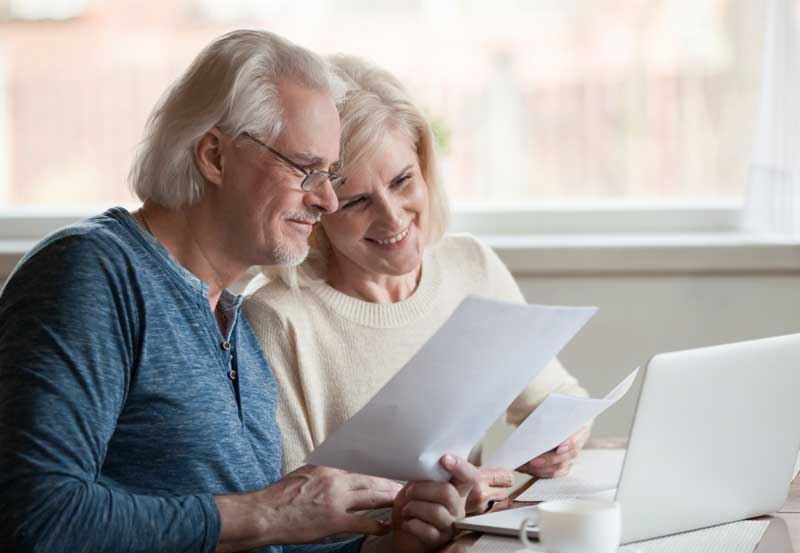 Depending on the VA Regional Office, Veterans normally receive a rating decision within 2-3 weeks. In total, from start to finish the VA claim process, takes about 3 months from start to finish.
However, claims may take longer depending upon the complexity of disabilities.
Bad C&P exams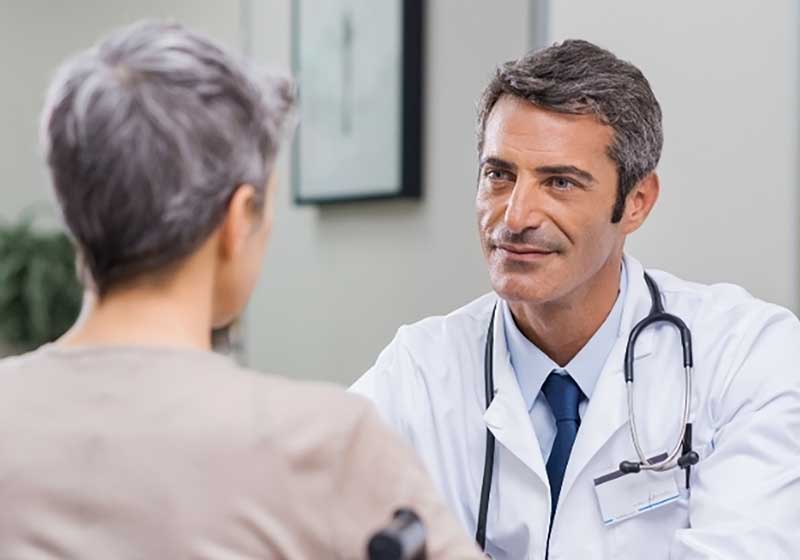 As already mentioned, a C&P exam for tinnitus, back pain, any service related condition is a crucial step in a disability claim. With so much riding on this exam, its importance cannot be overstated.
What happens if despite a Veteran's best efforts, they get a bad C&P exam? How would they even be able to tell?
First, a Veteran's C&P exam for tinnitus or whatever conditions are bothering them should not be rushed. It is recommended that private practitioners allot a minimum of three hours to conduct the exam. VA facilities are also recommended to devote a minimum of an hour.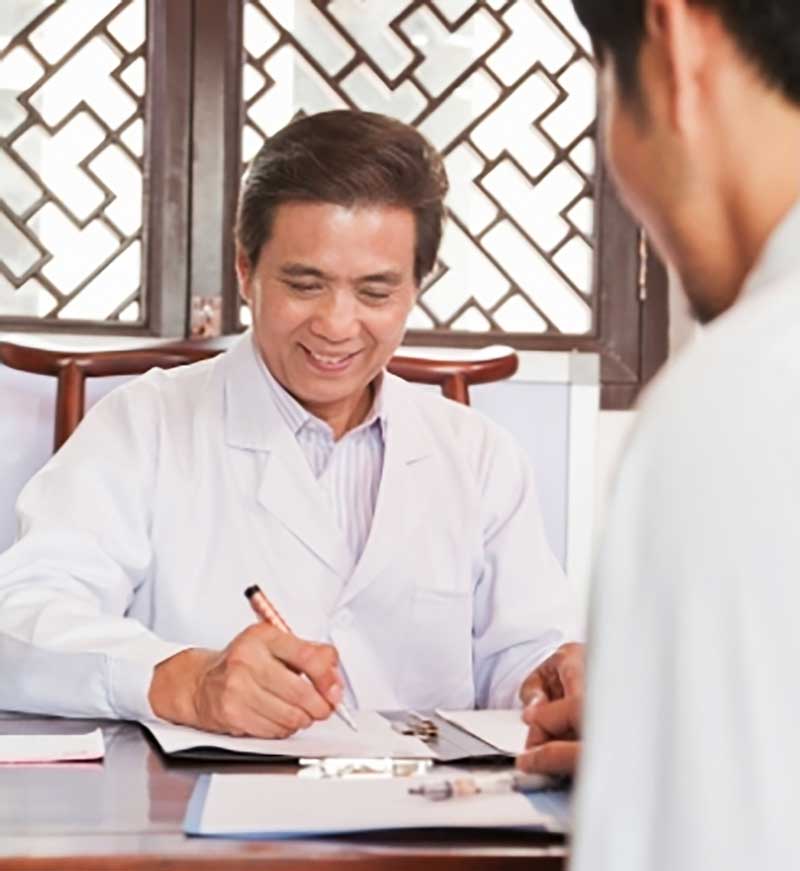 This is not a box checking exercise, this is a life-changing decision that needs total concentration. If an examiner does not allow a Veteran to elaborate on the severity and lifestyle impact of their symptoms, the Veteran is at risk for being underrated.
Other red flags include, during range of motion exams, for example, examiners should not be forcing a Veteran to perform painful movements. All questions need to be relevant to the claimed condition and standard tools and assessments for the claimed condition should not be substituted for other evaluation methods.
How to report a bad C&P exam
Veterans who suspect an improper evaluation should contact the VA immediately after their exam. A bad C&P exam cannot be easily adjudicated once the claim has been decided. The examiner should be reported to the Veteran's contract partner (QTC, LHI, VES) in writing, either as a memorandum for record or a VA form 21-4138.
Key Takeaways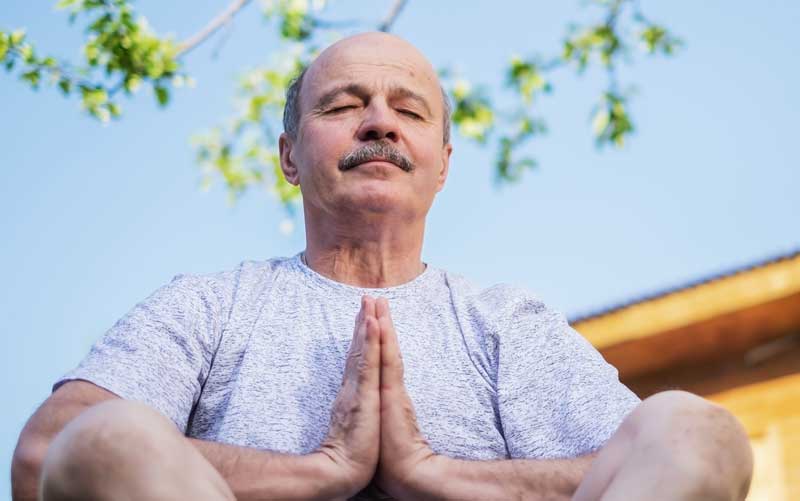 A C&P exam for tinnitus, back pain, or any other service-connected condition is a stressful but necessary step toward eligibility for VA benefits that will improve the quality of life for a Veteran and their family. With some preparation and focus, Veterans can help improve their probability of a positive outcome.
Veterans looking for coaching and support from a community of disabled Veterans should check out VA Claims Insider Elite. Thousands of Veterans who have bee through the process are ready to support them with education, actionable strategies and empathy.
Additional Bonus Resources: Video Collection on C&P Exams for Tinnitus [and more!]
If you're interested in learning more about a C&P exam for tinnitus, PTSD or any service-connected issue you may have, take a look at one of VA Claims Insider's videos about C&P exams.
If you're ready for assistance with your VA disability claim, you can sign up for VA Claims Insider Elite to get instant access to the ELITE Experience Portal (EEP) and $13,119 worth of proprietary VA claim resources TODAY for FREE. Reach out so our medical team can get started on your VA disability claim now:
We're Veterans helping Veterans Worldwide™, and since 2016 we've helped 10,000+ Veterans just like you INCREASE their VA disability rating!
---
About the Author
About VA Claims Insider
VA Claims insider is an education-based coaching/consulting company. We're here for disabled veterans exploring eligibility for increased VA disability benefits and who wish to learn more about that process. We also connect veterans with independent medical professionals in our referral network for medical examinations, disability evaluations, and credible independent medical opinions and nexus statements (medical nexus letters) for a wide range of disability conditions.