There are many things I wish I had known before I took off the uniform and transitioned into civilian life from the Air Force five years ago. Some were pretty obvious, but others weren't so much. Here's a military to civilian transition guide to the top ten things that come to mind:
Go to the doctor
Get a copy of your medical records
File for VA disability, if applicable
Talk to any fellow service members who witnessed an in-service event that can help your VA disability claim
Bring the correct forms to your medical out-processing appointment
Translate your military experience for the civilian job market
Learn about your educational benefits
Get the most out of TAP (Transition Assistance Program)
Budget and save for the future
Seek community
You DESERVE a HIGHER VA rating.
WE CAN HELP.
Take advantage of a FREE VA Claim Discovery Call with an experienced Team Member. Learn what you've been missing so you can FINALLY get the disability rating and compensation you've earned for your service.
---
1. Go to the Doctor Before Transitioning Out of the Military
It's important to get seen by your primary care doctor while still in the service. We know how tempting it is to put doctor's visits off. You're busy, your unit has expectations of you, and there can be a stigma associated with visiting the doctor.
Not only is this important to make sure you're healthy as you begin the military transition to civilian life, but it's also critical to lay the foundation in case of a future disability or claim.
Disabilities typically worsen with age. What seems like a minor complaint now might get worse in the future. You don't necessarily have to do anything with your military medical records, but if your condition worsens as a result of your service, receiving free healthcare later for that condition is worth the time it takes to visit the doctor now. That is much easier if the military has a record that your condition began while you were still serving.
You must be your biggest advocate. Taking care of your health now by getting an issue on the record is something many veterans regret not doing when they had the chance.
It's important to lay the foundation in case of a future disability or claim. If you have any health concerns, get them checked out before leaving military service, no matter how small these concerns are.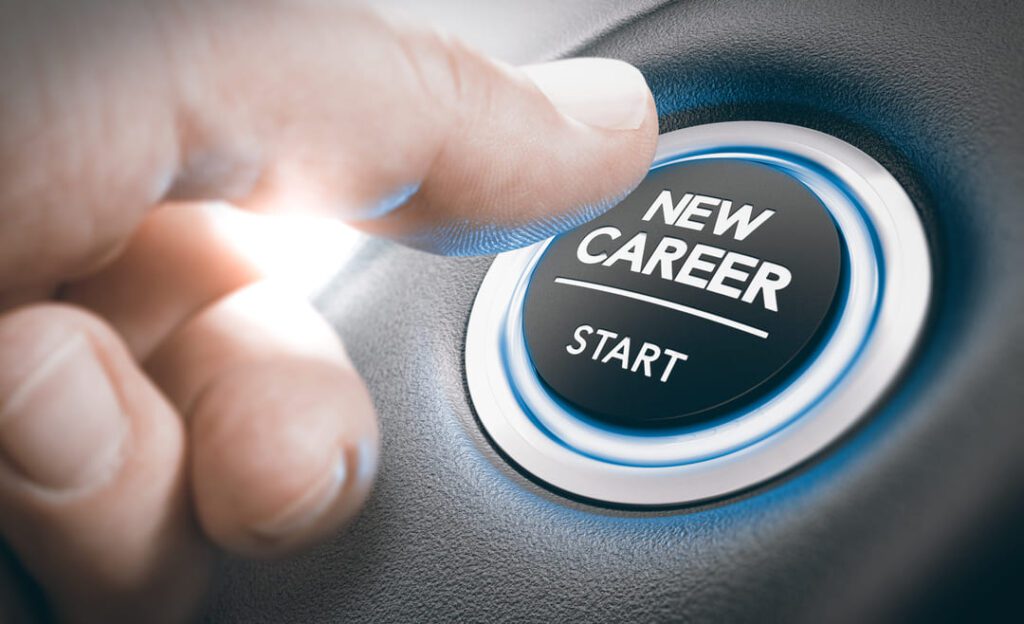 ---
2. Get a Copy of Your Medical Records
If you're serving, make sure to get a copy of your medical records before separating. Military medical records are called Service Treatment Records (STR).
The DoD and VA are still in the process of digitizing all medical records. Even though the DoD is supposed to make sure the VA gets a copy of your records, it's always a good idea to have a backup copy of your own.
Most branches offer you the choice of a digital or paper copy of your records. I opted for the digital copy because I'm a mess with hard copy papers, but it's up to you to choose.
Each base and branch of service handles medical record requests differently. Visit your local base or post's Military Treatment Facility to find out how to request hard copy records. You must ask for these at least 30 days before your final out-processing date, so plan ahead.
If you've already separated and are looking for your records, you can learn how to access your records in our article where do I find my military medical records.
---
3. File for VA disability, if Applicable
When you're about to separate or retire, there are two critical dates for filing for a VA disability rating–be sure to mark these on your calendar!
180 days out: At the 180-day mark, you become eligible to file a VA claim for disability benefits under the Benefits Delivery at Discharge (BDD) program.
The BDD program accelerates the VA claim process, allowing you to file for disability benefits before your discharge.
90 days out: You can use the BDD program to file your claim until you're within 90 days of discharge. If you wait until after you separate or the 90-day mark, you'll have to file a claim with the VA, which can take much longer.
You'll need your Service Treatment Records to file under the BDD program (see item #4—getting your medical records). The program is worth it, as 50-60% of veterans who file under this program receive results within 30 days of filing a claim.
Learn more about how to file in our post on the Benefits Delivery at Discharge program.
---
4. Talk to Any Fellow Service Members Who Witnessed an In-Service Event
When planning to file a claim, you may be considering using witness statements or buddy letters to support your claim. There are a few instances where we recommend testimony from fellow service members. These include:
Combat-related claims
Lost medical records
Historical narratives for mental-health-related claims
If you have a claim that fits into one of those categories, touch base with your fellow service members who witnessed the event or your condition before transitioning out of the military. Let them know you're planning to file a VA claim and see if they'd be willing to write you a buddy letter.
It's easier to connect with fellow service members before leaving the military. Once you're out, it can be harder to track people down or coordinate a meeting.
A note on buddy letters: it's essential to be selective about when and how you use buddy statements. In some cases, conflicting information from lay witnesses can actually slow down your claim or lead to denial. So weigh the pros and cons before including a buddy statement with your VA claim.
Learn more in our post on when to use a buddy statement to support your VA claim.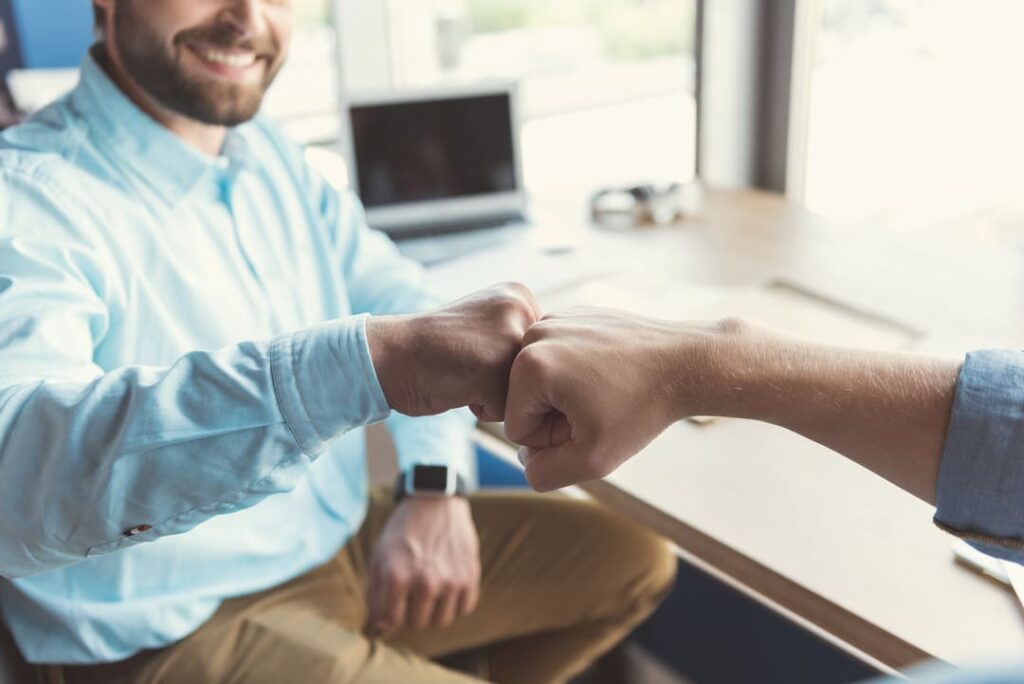 ---
5. Bring the Right Forms to Your Medical Out-Processing Appointment
When out-processing, you'll attend an appointment called the Separation Health Assessment. This is a chance for the military to make sure you're healthy enough to separate from service and properly document any health concerns.
The Separation Health Assessment is one of your last chances to get a condition on your service treatment records.
Not having your condition documented in your military medical records can make it more difficult to prove that the condition started during service—and this proof is often a requirement for getting VA disability benefits.
Bring DD Form 2807-1 with you to the exam. This form documents your service-connected conditions and will help to ensure they're included in your military medical records for filing a VA claim.
To make the most of your appointment, have your medical documentation in hand. If you know anything is missing from your medical history, bring it up in this appointment.
I had a knee injury that was not documented as I never had time to get it checked out. I mentioned it to the doctor doing the exam and am thankful that this is now in my records years later!
Bringing issues up will help ensure your medical records are as complete as possible before leaving the military, which is essential for filing a successful VA claim.
---
6. Learn to Translate Your Military Experience
Learn how to talk about your military experience in a way that will appeal to civilian employers. It can be challenging to translate your military experience into terms that a civilian employer will understand. Still, it's important to make that effort.
As a supervisor, I witnessed my Airmen making the mistake of using their military performance reports and simply copying and pasting the same bullets into a resume to send out to possible future employers.
Unless these civilian companies work around the Department of Defense, they probably have no idea what your acronym soup means. You need to articulate how your military experience has prepared you for the civilian workforce in terms that a civilian employer will understand. This is key for your military transition to civilian life.
When writing your resume or interviewing for a job, think about how your military experiences have prepared you for the civilian workforce and focus on those transferable skills. Military transition resume writing is one of the most important skills you want to develop before separating.
When preparing to write your resume, it's best to brainstorm in advance. Write out a list of the following:
All of your skills and qualifications
Any licenses you've gained
The specific experiences you've had
The responsibilities of each job
Concrete examples of achievements
Consider the impact you had on your unit. Instead of just detailing your job duties, talk about your improvements to the mission or how you helped develop those you supervised.
Translate your Military Occupational Specialty (MOS) or Air Force Specialty Code (AFCS)
You can use your MOS or AFSC to help identify the skills you can use in a civilian job. Career One Stop has a great Veterans Job Matcher tool to match your current specialty to civilian job opportunities. You can also learn how to translate common acronyms and military jargon into terms civilian employers can understand.
For example, if you were an intelligence analyst like me, you might be able to transfer those skills to a job as a research analyst or marketer.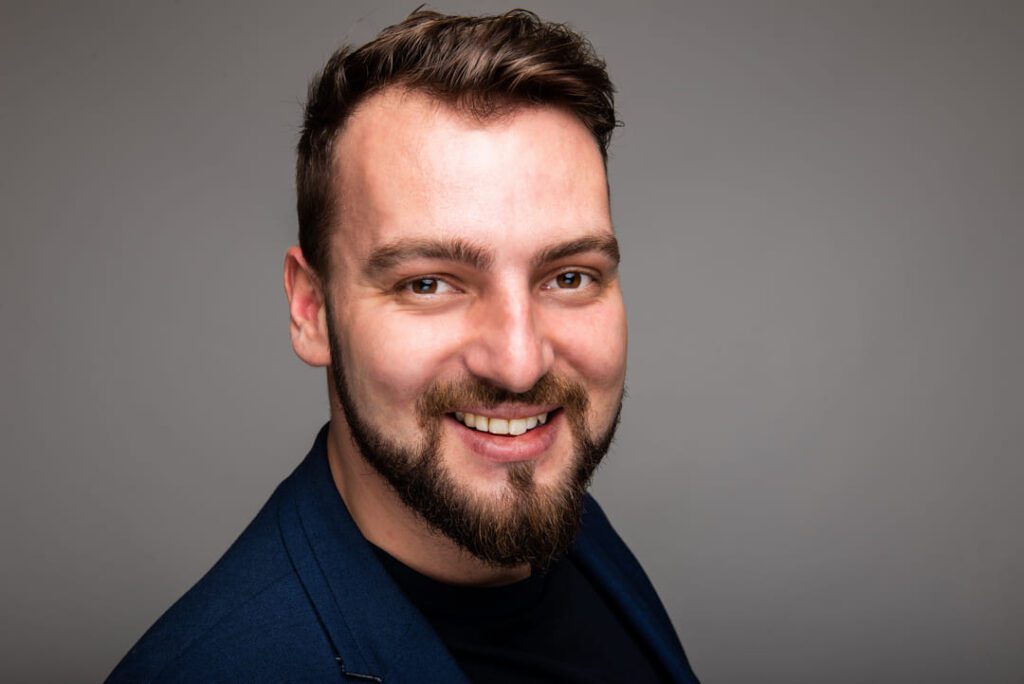 Create a LinkedIn Profile
LinkedIn is a great way to network with others in your field and find job openings. You can also use LinkedIn to connect with recruiters specializing in placing veterans in jobs.
Many employers will post job openings on LinkedIn, so it's good to set up a profile and start connecting with others in your field before you separate. You may also get resume ideas based on contacts with similar experiences.
---
7. Learn About Your Educational Benefits
Maybe you're looking for a change of career and need to go back to school to make this happen. After leaving the military, the many educational opportunities available can be confusing.
Below we've listed some programs that may benefit you!
Military Tuition Assistance
You don't have to wait to leave active duty to start your education. While you're still in the military, you can use Tuition Assistance (TA) to fund your education.
This benefit pays for up to 100% of your tuition and fees (up to $250 per credit hour and $166 per semester credit hour).
The best part is that you can use TA for both undergraduate and graduate programs and certificate programs, so long as they're offered by an accredited school.
Contact your base education office to learn more.
Post-9/11 GI Bill
The Post-9/11 GI Bill is one of the most powerful tools you can use to fund your education during your military transition to civilian life. This benefit will pay for up to 100% of your tuition and fees for in-state public schools and a generous stipend for books and housing.
You can use this benefit to attend school full-time or part-time and pay for up to 36 months of education.
Check out our complete guide to the Post-9/11 GI Bill to learn more.
Yellow Ribbon Program
The Yellow Ribbon Program is a great way to help cover the cost of higher education for expenses that exceed the VA's maximums under the Post-9/11 GI Bill (including the high cost of attending a private school). This program is available at participating schools.
Montgomery GI Bill
The Montgomery GI Bill is available to veterans who enlist for at least two years. Generally, this bill is for veterans who served before September 10, 2001. The benefits include up to 36 months of tuition assistance for things like tuition, fees, books, and supplies.
For more information, read our post on the Montgomery GI Bill.
Veterans Upward Bound Program
The Veterans Upward Bound Program is a free federal program that helps veterans prepare for college. The program offers academic tutoring, mentoring, and other services to participants.
Learn more about the Veterans Upward Bound program here.
VET TEC Program
The VET TEC Program is an innovative new program that helps veterans train for high-tech careers. The program offers up to 12 months of benefits to eligible participants in career fields, including information technology, cybersecurity, and more. You only need one day of remaining GI Bill benefits to qualify for this program.
Learn more about the VET TEC program here.
Find Out More About Education Benefits
There are also many scholarships and grants available to veterans. The Veterans Affairs website also has a great search tool, the GI Bill Comparison Tool, that can help you find the right institution for you.
Remember that you can now use your GI Bill benefits anytime during the rest of your life, thanks to the Forever GI Bill of 2017. If you're not sure what you want to do right away, you can take some time to figure it out.
Each of the local organizations listed below can help you understand the numerous benefits available to you, including post-service education opportunities:
Air Force Base: Airmen and Family Readiness Center
Army Post: Military and Family Life Counseling
Naval Base: Fleet and Family Support Program
Coast Guard Base: Coast Guard Mutual Assistance
Knowledge is power, and while we recommend doing your own research, there may be programs or benefits you miss out on simply because you never found out about them. Most bases employ full-time counselors whose job is to make sure you know about the opportunities available. When in doubt, utilize your on-base resources before you get out.
---
8. Get the Most Out of TAP (Transition Assistance Program)
TAP is a five-day Transition Workshop that's open to all service members within 365 days of leaving the military. You can take the program up to 2 years out from your retirement date if you're retiring.
The program is a joint effort between the DoD, VA, and Department of Labor to ensure veterans are set up for success throughout their military transition to civilian life.
The program covers topics such as:
Transition goals, plans, and strategies
Benefits and entitlements
Financial planning
Education and training opportunities
Employment resources
A capstone project specific to your transition goals
For many service members, TAP is a box to be checked. Since TAP is now a requirement to transition out of active duty service, some military members view it as a waste of time.
However, TAP can be a valuable resource if you take advantage of it and go into the week-long program with a positive attitude.
Here are a few tips to get the most out of TAP:
Pay attention. I can't stress this enough. Some of the briefs will be boring, but you never know when you might hear of a program or benefit that can change your life. For me, this was hearing about Boots to Business, an entrepreneurial education and training program put on through the Small Business Administration.
Many civilians who are briefing you throughout TAP are experts at what they do. They are there to help you. Make sure to ask plenty of questions outside of their regular briefings.
If this applies to you, bring your spouse. Spouses are welcome, and going through this together can help you set expectations and develop confidence in your plan for your future.
Flush out your resume during the class. One of the biggest complaints about TAP is that the resume templates you get during the course are too generic. However, they're a great place to start, and you can utilize the counselors to help you develop yours if you put in extra time outside of class.
Follow these tips to make the most of TAP and set yourself up for success in your transition to civilian life.
---
9. Budget and Save for the Future
One of the most important things you can do before taking off the uniform is budget and save for your future. Military service is an excellent opportunity to save money, but it's also important to start thinking about your post-military life.
What kind of lifestyle do you want to have? How much debt do you want? Do you want to buy a house or rent?
These are all important questions to consider when creating your budget.
A Note on Debt
If you have debt, now is the time to start working on a plan to pay it off. Debt can be a significant financial burden, especially if you're trying to save for the future.
Consider the Cost of Living Changes
If you're moving to a different city or state after your separation, consider your cost of living changes. You may land a civilian job that pays more than your current military pay. Comparing the cost of living between your current location and where you plan to land can give you a better idea of how much money you'll need to make to maintain your current lifestyle.
Utilize your on-base resources or get free financial counseling services through Military OneSource to get help with budgeting and creating a financial plan. No matter your plans for after military service, it's important to start budgeting and saving now.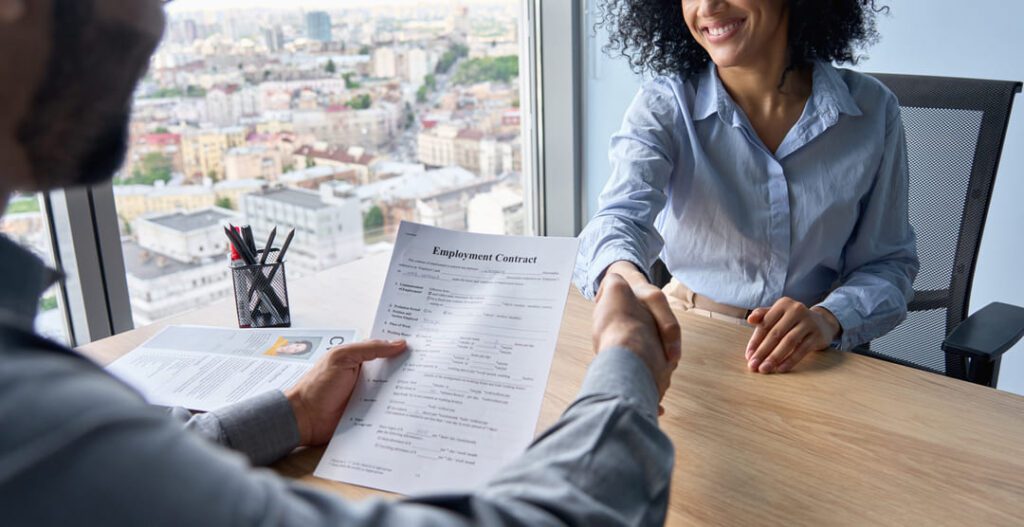 ---
10. Seek Out Community
When you ask many veterans what they miss the most about the military, it usually comes back to community. This can be one of the most challenging aspects of the military transition to civilian life.
When you're serving, you're surrounded by brothers and sisters in arms who've been through the same things you have. Even if you PCS, you quickly meet and connect with others over shared experiences.
This tends to change when you leave military service. When I took the uniform off, I moved back to be close to family and was suddenly surrounded by people who couldn't possibly comprehend what I had experienced during my time serving.
Finding a sense of community is vital. This looks different for everyone, but here are some options to get you started:
Look for veteran-specific organizations in your area. These organizations can provide support and resources to help you transition to civilian life.
Join a club, hobby group, exercise group and/or religious organization. This can help you connect with people who share your interests and values.
Volunteer in your community. This is a great way to give back and connect with others who care about making a difference.
Reach out to family and friends (even if it's been a while). They may not have served, but they can provide support and understanding during this transition.
---
Don't wait to get started!
One final piece of advice: don't wait until the last minute to start thinking about your transition! The earlier you start, the better prepared you'll be.
These are just a few things I wish I'd known before taking off the uniform. Hopefully, if you're a transitioning service member, this list will give you a head start in your transition planning.
---
NEED MORE ASSISTANCE?
Most veterans are underrated for their disabilities and therefore not getting the compensation they're due. At VA Claims Insider, we help you understand and take control of the claims process, so you can get the rating and compensation you're owed by law.
Our process takes the guesswork out of filing a VA disability claim and supports you every step of the way in building a fully-developed claim (FDC)—so you can increase your rating fast!
If you've filed your VA disability claim and have been denied or have received a low rating—or you're unsure how to get started—reach out to us! Take advantage of a FREE VA Claim Discovery Call. Learn what you've been missing—so you can FINALLY get the disability rating and compensation you deserve!
We've supported more than 15,000 veterans to win their claims and increase their ratings. NOW IT'S YOUR TURN.
---
About the Author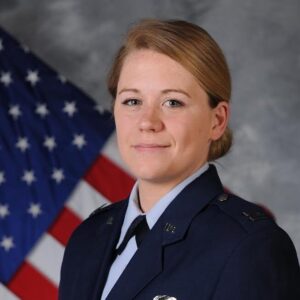 Trisha Penrod
Trisha Penrod is a former active-duty Air Force officer. As an Intelligence Officer, she led teams of analysts to apply advanced analytic skills to identify, assess, and report potential threats to U.S. forces.
Trisha attended the U.S. Air Force Academy and holds an MBA from Webster University. After receiving an honorable discharge in 2018, Trisha worked as a growth marketer and utilizes her analytic skills to help others accomplish their business goals.