As a Veteran, you have earned educational benefits for yourself and your family. We'll detail eligibility and how to claim benefits in this post covering education benefits for Post-9/11 Veterans and their families.
The Post-9/11 GI Bill is one of the best applications of your educational benefits as it is widely available to most Veterans, and if you plan ahead, you can pass these benefits on to your dependents. You can also take advantage of Educational and Career Counseling services to help you decide on a career path after your military service.
Additionally, if you are a Veteran with a service-connected disability, you may also be eligible for Federal Student Loan Forgiveness, and Dependents Educational Assistance (DEA) Benefits.
Educational Benefits for Veterans
The GI Bills
There are two GI Bills you may qualify for:
The Montgomery Bill
The Post-9/11 GI Bill
We'll be focusing on the Post-9/11 GI Bill, as this bill is available to any service member who served time in the military after September 10, 2001. For more information on the Montgomery GI Bill, read our article: Top GI Bill Facts.
The Post-9/11 GI Bill (or Chapter 33) provides financial support for both education and housing.
Eligibility for Education Benefits for Post-9/11 Veterans
To be eligible for full Post-9/11 GI Bill benefits, you must have at least one of the following:
Served at least 36 months of active duty after September 10, 2001
Received a Purple Heart with an honorable discharge
Been discharged due to a service-connected disability after serving 30 continuous days
If you received a Purple Heart, or were discharged for a service-connected, you automatically qualify for 100% of your Post-9/11 GI Bill benefits regardless of how long you served. You can also see eligibility by time served at the VA's Forever GI Bill site.
What Kind of Education Can I Pursue?
You aren't limited just to college with the Post-9/11 GI Bill! Whatever your interests are, the GI Bill can most likely help you go to school for them.
Everything from HVAC repair to EMT training, even barber or beautician school, is covered under the "non-college degree program" category. Programs covered by education benefits for Post-9/11 Veterans include:
Graduate and undergraduate degrees
Technical and vocational training
On-the-job training and internships
Flight training

Correspondence training
Licensing and national testing programs
Tutorial assistance
How Much Money is Covered and For How Long?
If you decide to pursue an undergraduate or graduate degree, then understanding how the VA pays tuition and fees for the Post-9/11 GI Bill is vital. The benefit provides up to 36 months of entitlement.
Tuition
As of August 1, 2020 if you are eligible for the full Post-9/11 benefit, you will receive all tuition and fee payments for an in-state student covering all public schools.
For private schools, the maximum amount paid is currently $25,162.14 per academic year. Since private schools can cost a lot more than $25k, the Yellow Ribbon program is definitely something you want to keep in mind!
Yellow Ribbon Benefit
The Yellow Ribbon Benefit is a fantastic program under the Post-9/11 GI Bill that partners the VA with colleges & universities to cover tuition & fee expenses which may exceed the VA's maximum amount (anything above the $25,162.14). Yellow Ribbon institutions enter into an agreement with the VA to cover a specific amount, or even all remaining tuition and fees.
You can find out which schools participate in the program, as well as how much money these programs cover, by checking out the VA's Yellow Ribbon page.
Housing Allowance
If you go to school in a large city, you may be eligible for thousands of dollars per month for your housing cost, all tax free!
Full-time students receive a monthly housing allowance (MHA) paid equivalent to an E-5 rate with dependents based on the zip code of the campus you are attending.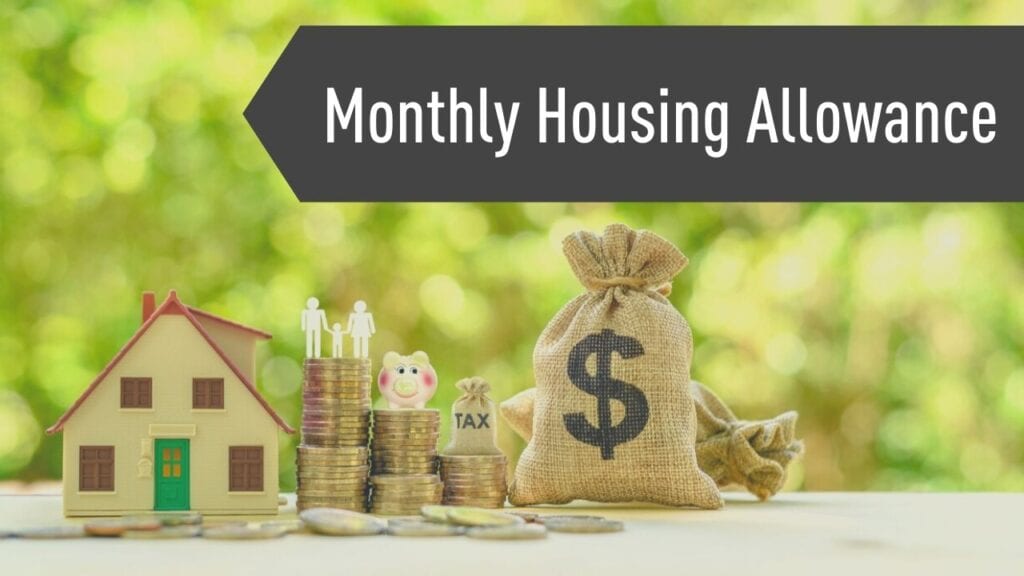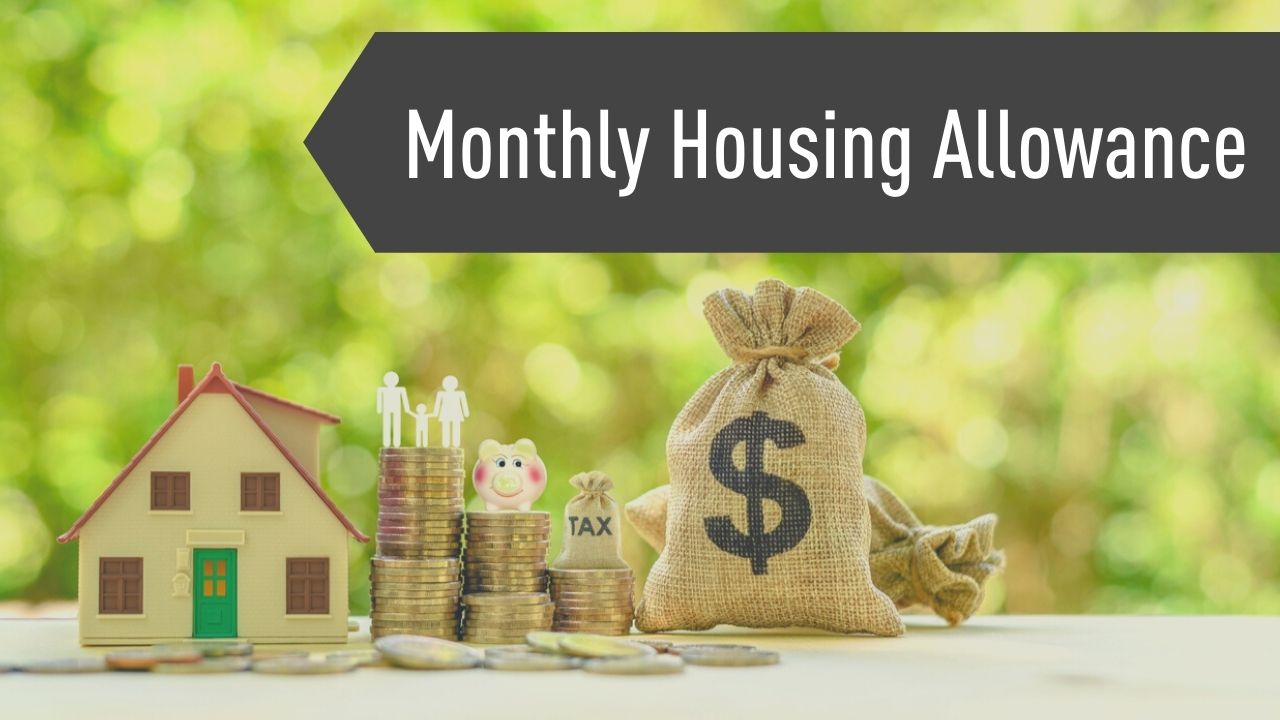 To be eligible, you must attend school greater than 50% of the school's full time credit requirement. If you are attending less than full-time, your allowance is rounded to the nearest 10%. So if you were attending a college that considered 12 credit hours to be full-time, but were only taking 9 credits, you would be considered attending 75% and you'd receive 80% of the E-5 MHA rate with dependents.
If you attend school exclusively online, you are eligible for a housing allowance of $916.50. However, if you are a full-time student taking at least one classroom course, you'll receive the full MHA rate.
Books and Supplies Stipend
Attending a college or university also grants you eligibility for an annual $1,000 book and supply stipend, paid proportionally to your attendance.
Estimate Your Benefits and Apply
You can estimate your total benefits, including tuition, housing allowance, and your annual stipend based on the school you are interested in attending by using the GI Bill Comparison tool.
If you're undecided on what type of training or educational benefit you'd like to use, you can now use Post-9/11 GI Bill benefits for life if you left military service after January 1, 2013 thanks to the Forever GI Bill. Additionally, you can seek counseling on what the right move is for you.
Apply for GI Bill Benefits with the VA here.
Educational and Career Counseling
If you are unsure about what your career aspirations are, Educational and Career Counseling may be a good option to explore. Chapter 36 benefits can also provide you with counseling to help you decide what kind of career you'd like to pursue, whether it's military or civilian. You can even receive educational and career counseling to help you find a training program, or even a job!
To receive these benefits, you'll need to apply for the Veteran Readiness and Employment program and work with a Vocational Rehabilitation Counselor.
Loan Forgiveness
If you already have student loans and are a Veteran with a 100% P&T rating OR have a 100% Total Disability Individual Unemployability (TDUI) status, you may be eligible for a new streamlined student loan forgiveness program.
You can now apply for the program online here.
---
Educational Benefits for Spouses and Children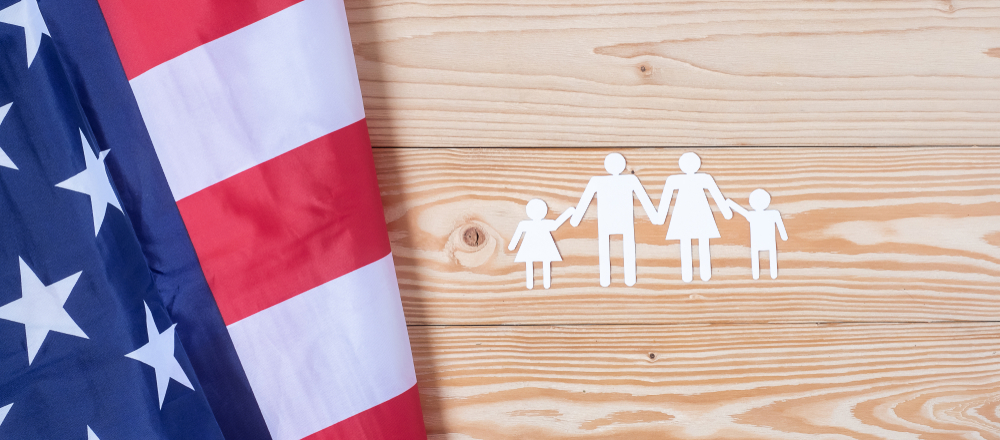 Post-9/11 GI Bill for Dependents
Utilizing the Post-9/11 GI Bill for your dependents is a great way to pay for college. If you apply the Yellow Ribbon program, you can even pay for your child's entire private college tuition!
The key for transferring your Post-9/11 GI Bill benefits to dependents is that the process must start while you are on active duty. After you've left active duty, it's too late, regardless of your VA disability rating. To be approved, you'll need to transfer your benefits between your 6 year and 16 year mark. This time limit does not apply to Purple Heart recipients.
To transfer your Post-9/11 GI Bill benefits to a spouse or child, you'll request a Transfer of Entitlement (TOE) through milconnect. If approved, your dependents can apply for up to 36 months of benefits.
Children
Children qualify for Post-9/11 benefits between the ages of 18 (or after high school graduation) and 26. As the service member, you must have completed or committed to complete at least 10 years of total service, however children can use the benefit whether you are separated or still serving.
You can decide to transfer to children with a minimum of 6 years of service already completed and you agree to re-enlist for four additional years of service.
Spouses
Spouses can start using Post-9/11 benefits right away once approved, and can still use the benefits until 15 years after your separation. If you are still actively serving, they won't qualify for the housing allowance.
In order to give your family options, we recommend giving at least one month of GI Bill benefits to every dependent while you are on active duty. This gives you flexibility to add or remove benefits after you've left military service.
Dependents' Educational Assistance (DEA)
Also known as Chapter 35, the DEA program is designed to help children and spouses of Veterans with disabilities. Although this is a subset of the GI Bill, monthly payments are sent directly to the dependent using the program instead of being paid to the institution. However, one thing to keep in mind is that DEA benefits are generally less than traditional GI BIll benefits, and may not cover the entire cost of tuition.
Who is Eligible?
While this benefit also applies to families of service members who died, went missing in action, or were interned in the line of duty, for Veterans with 100% P&T disabilities one of the following must be true:
You must be permanently and totally disabled due to a service-connected disability, or
You are in the hospital, or getting outpatient treatment, for a service-connected permanent and total disability and are likely to be discharged for that disability (effective December 23, 2006)
The VA Rated Me 100% P&T Disabled. How Does This Apply to my Family?
Children of Disabled Veterans
Children qualify for DEA benefits between the ages of 18 and 26. Their marriage status does not impact benefit eligibility. If your children decide to join the military, they waive their eligibility while they are serving. Military service extends this benefit until their 31st birthday.
Spouses of Disabled Veterans
If you have been rated by the VA as permanently and totally disabled, with an effective date within 3 years after discharge, spouses qualify for benefits 20 years from the effective date. Your spouse has to begin training or school after the effective date in order to receive benefits.
How Can My Dependents Use DEA?
If eligible, dependents can use these benefits for up to 36 months. This was recently cut down from 45 months for dependents who started using the program before August 1, 2018.
Dependents can pursue any degree or certificate program offered by a college or university. Additionally, work training programs and apprenticeships are covered. Spouses are eligible to be reimbursed for the cost of correspondence courses.
Effective October 1, 2020, students will receive directly:
| Attendance | Reimbursement |
| --- | --- |
| Full Time | $1,265 per month |
| 3/4 Time | $1,000 per month |
| 1/2 Time | $734 per month |
| 1/4 Time (or less) | $316.25 per month |
You can find additional information on benefits, including apprenticeships and OJT, and even post-secondary tutoring at the VA's Education and Training website.
For tips on how to enroll in DEA, read our article on the Dependent's Educational Assistance Program.
Dependents who use DEA Benefits Get Longer Educational Benefits
Dependents can also use the Post-9/11 GI Bill consecutively with DEA benefits if they are a dependent of a 100% P&T disabled Veteran. You may have heard of the "48 month rule" which is a general rule that you cannot use different VA educational benefits consecutively for more than 48 months. This does not apply with DEA benefits.
Dependents are eligible for up to 81 months of educational benefits when DEA benefits are combined with another educational benefit. Your dependent could use 36 months of their transferred Post 9/11 GI Bill benefits and then 36 months of DEA benefits.
Additional Options to Pay for Schooling
If you are looking for additional ways to pay for you or your family members' education, don't forget scholarships and grants for disabled Veterans and their families.
Folds of Honor Scholarship
Folds of Honor provides educational scholarships to spouses and children of America's fallen and disabled service-members. VA Claims Insider is proud to be a 1-Star Sponsor of this wonderful foundation!
Read more: VA Claims Insider and Folds of Honor Team Up to Support Education for Veteran Families

via PRWeb.com
With grants up to $5,000 per year in academic scholarships for the dependents of disabled veterans who have service connected disabilities rated at 10% or higher, Folds of Honor is a fantastic option.
You can also learn more about more scholarships in our post 75+ Best Veteran Charities in 2020.
We're Veterans helping Veterans Worldwide™, and since 2016 we've helped 10,000+ Veterans just like you INCREASE their VA disability rating!
---
About the Autho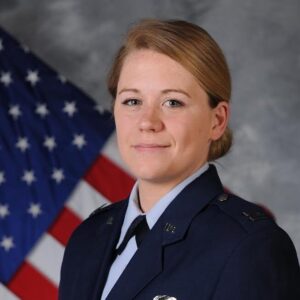 Trisha Penrod
Trisha Penrod is a former active-duty Air Force officer. As an Intelligence Officer, she led teams of analysts to apply advanced analytic skills to identify, assess, and report potential threats to U.S. forces.
Trisha attended the U.S. Air Force Academy and holds an MBA from Webster University. After receiving an honorable discharge in 2018, Trisha worked as a growth marketer and utilizes her analytic skills to help others accomplish their business goals.