The new Disabled Veteran Student Loan Forgiveness Program discharges the Federal Student Loan Debt of veterans who are Totally and Permanently Disabled with a 100% P&T VA Rating OR have a 100 percent Total Disability Individual Unemployability (TDIU) status.
It's officially called the Total and Permanent Disability (TPD) discharge program, and has been a huge success to date.
And guess what else veterans?
A little known fact is that if you're a veteran with a 100 percent scheduler VA disability rating (neither P&T nor TDIU status apply to you), you're also eligible for Disabled Veteran Student Loan Forgiveness!
Want the Video Tutorial to Learn "How to Get a 100% Permanent and Total (P&T) VA Disability Rating"
>> Click HERE to View the TPD Discharge Program – Frequently Asked Questions <<
According to Trump's executive order, only half (50%) or 25,000 of the approximately 50,000 totally and permanently disabled veterans who currently qualify for the discharge of their Federal student loan debt have received the benefits provided to them by the Higher Education Act of 1965, as amended.
But why did only 50% of eligible disabled veterans apply for VA student loan forgiveness?
Well, to be frank, the old process was confusing and frustrating, and prevented many disabled veterans from receiving the student loan debt relief for which they were entitled to by law.
The good news is that the new and improved disabled veteran student loan forgiveness program is super easy, intuitive to submit and get approved, and eligible disabled veterans can even apply online at the link below:
>> Click HERE to apply now for VA student loan forgiveness if you're 100 percent permanent and total or 100 percent total based on individual unemployability. <<
List of Top 3 Veteran Benefits of Disabled Veteran Student Loan Forgiveness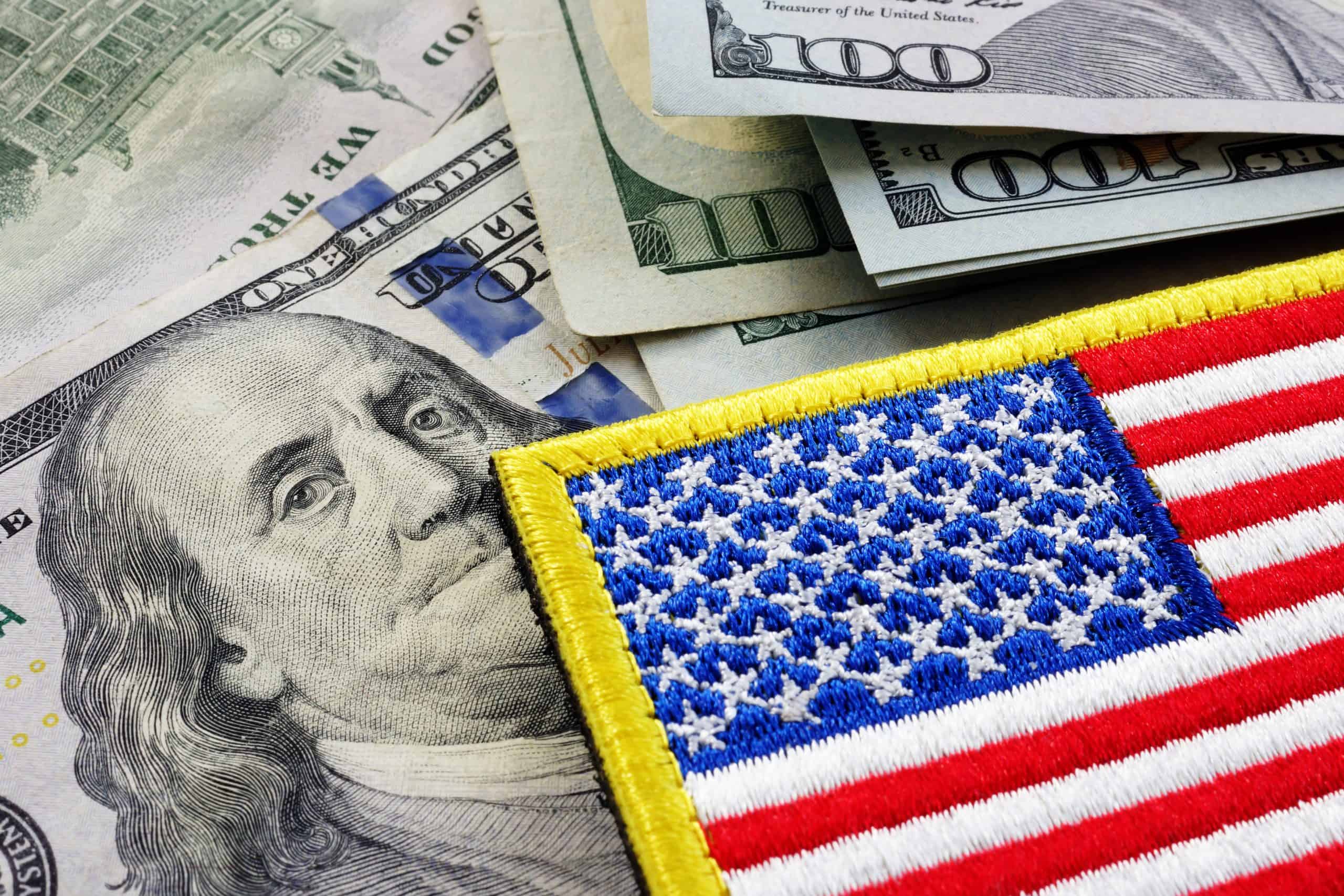 #1 Benefit of the Federal Student Loan Forgiveness for Disabled Veterans: All veteran student loan debt wiped clean, potentially saving you hundreds of thousands of dollars overnight!
#2 Benefit of the Disabled Veterans Student Loan Debt Discharge Program: Previous loan payments received on or after the effective date of the VA's disability determination may be returned to the veteran.
#3 Benefit of Veteran Student Loan Forgiveness: No federal tax on TPD discharges of a loan approved from Jan 1, 2018 through Dec 31, 2025.
Please note that loan amounts discharged due to TPD may still be considered as income for state tax purposes.
If you receive a TPD discharge of a federal student loan, you may want to consult with your state tax office or a tax professional before you file your state tax return.
What Qualifies for Veteran Student Loan Forgiveness?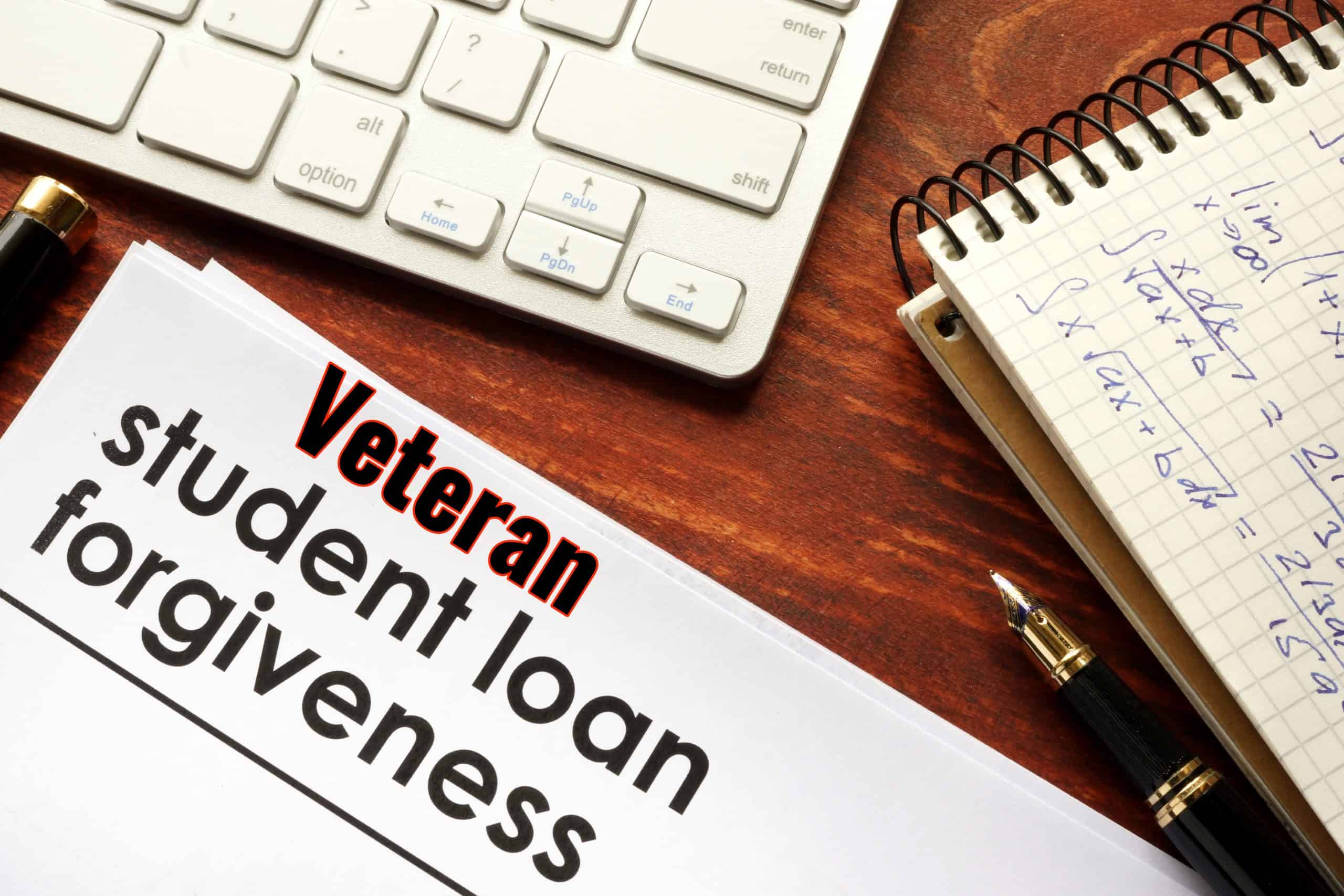 The Total and Permanent Disability (TPD) discharge program, also known as the disabled veteran student loan forgiveness pogram, relieves eligible veterans from having to repay a William D. Ford Federal Direct Loan (Direct Loan) Program loan, Federal Family Education Loan (FFEL) Program loan, and/or Federal Perkins Loan (Perkins Loan) Program loan or complete a TEACH Grant service obligation on the basis of a total and permanent disability rating.
Eligible veterans must complete a TPD discharge application and send it, along with any required documentation of your eligibility for discharge, to Nelnet, the TPD discharge servicer.
The TPD discharge application applies to ALL your federal student loans and/or TEACH Grant service obligations.
Disabled Veterans Student Loan Debt Statistics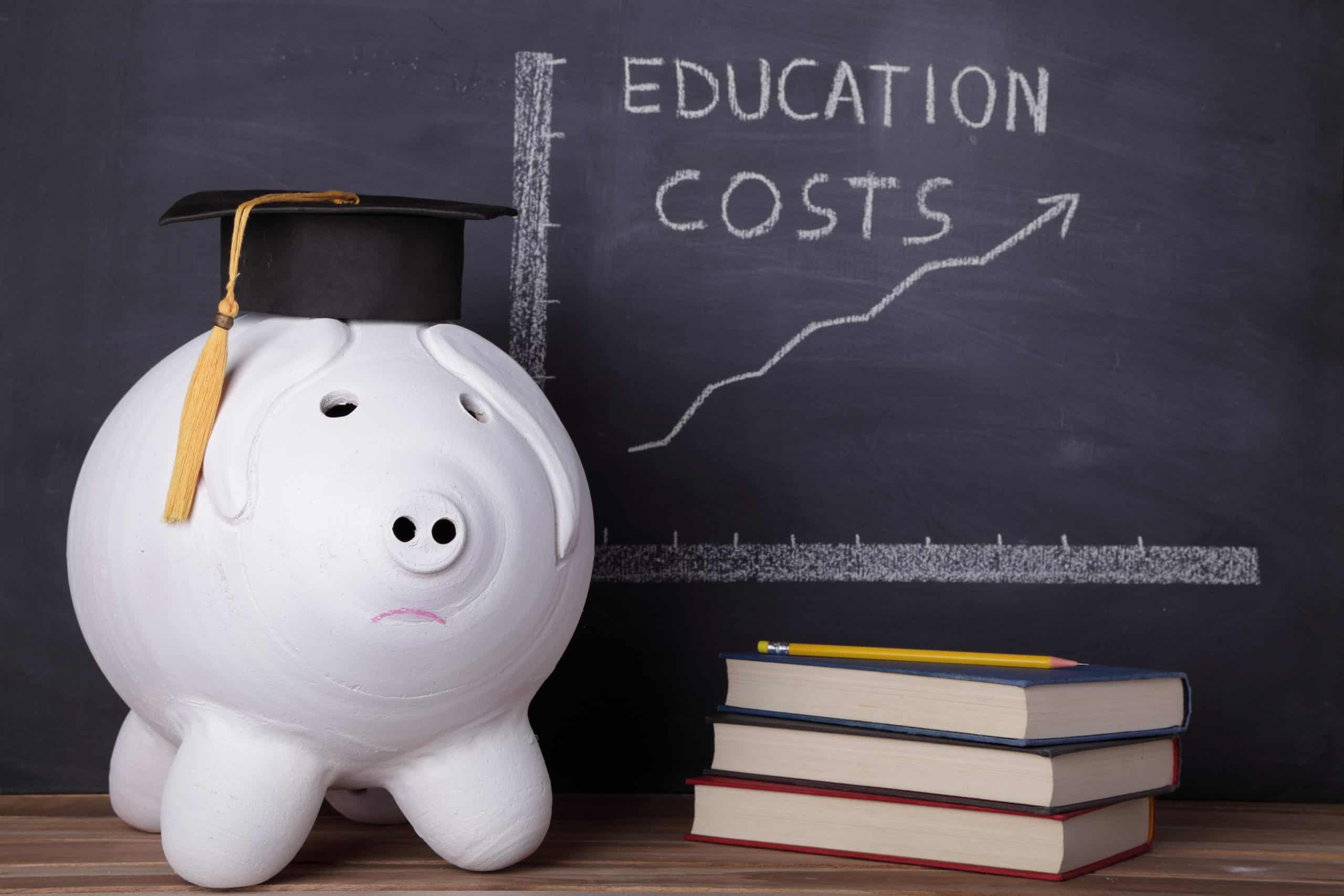 According to the Department of Veterans' Affairs (VA), disabled veterans hold roughly $1 billion of student loan debt.
Granted, this only amounts to around .057% of the $1.73 trillion of student loan debt amount afflicting the country, but hey, it's a start.
At VA Claims Insider, we've seen hundreds of fellow disabled veterans in our VA Claims Insider Elite Membership Program get their student loans forgiven entirely just by utilizing our proprietary resources and network of private independent medical doctors for disability exams and VA medical nexus letters.
We're Veterans helping Veterans Worldwide™, and since 2016 we've helped 10,000+ Veterans just like you INCREASE their VA disability rating!
And in case you're wondering, the answer is "YES" — the TPD veteran student loan forgiveness program is 100% legit and an unbelievable benefit for disabled veterans who meet the eligibility criteria outlined on the TPD discharge official site.
VA Student Loan Forgiveness Eligibility and Application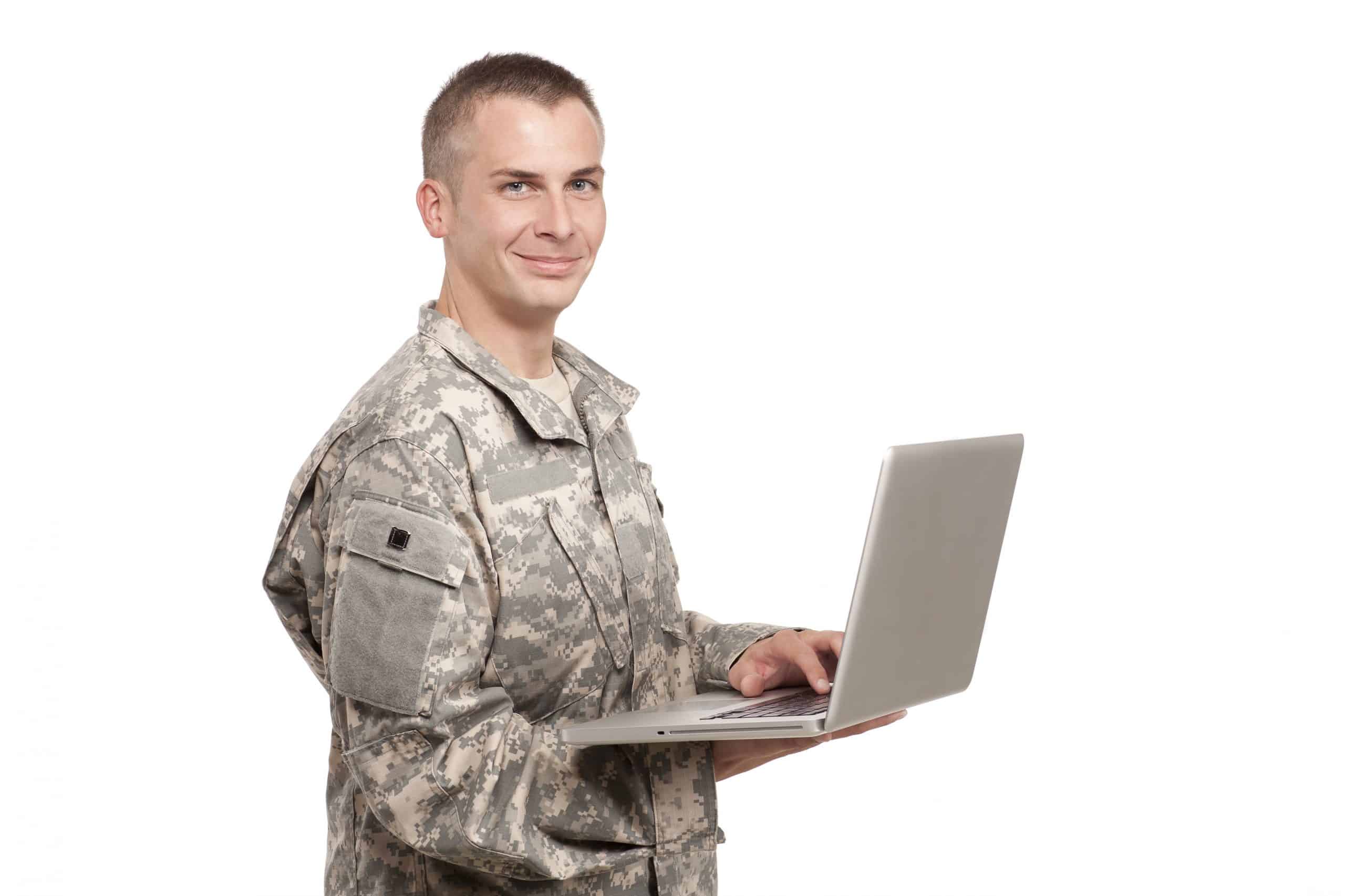 If you're a disabled veteran, you can qualify for disabled veteran student loan forgiveness by providing documentation from the VA that shows you have received a VA disability determination because you:
(1) Have a service-connected disability rating that is 100 Percent Permanent and Total OR
(2) Are totally disabled based on an individual unemployability rating OR
(3) Have a service-connected disability rating that is 100% scheduler (it does NOT need to be P&T or TDIU).
You'll want to download your official VA Benefit Summary Verification letter to prove your TPD discharge eligibility.
In case you're wondering "HOW" to do that, here's a quick tutorial in 5-simple-steps:
Step #2: On the left-hand side of the page, click the "Disabilities" link to see if any of your ratings have changed (the page also displays your current combined VA disability rating).
Step #3: Next, go to the top of the page, and hover over "Manage" and then click "Documents and Records."
Step #4: Click "VA Letters"
Step #5: Now click "Benefit Summary – Veteran Benefits" and scroll down to check your current rating, monthly payment amount, and if you're permanently and totally disabled.
That's it!
Disabled veterans can also qualify for a TPD discharge by having a physician certify on the TPD discharge application that you are "unable to engage in any substantial gainful activity due to a physical or mental impairment" that:
Can be expected to result in death;
Has lasted for a continuous period of at least 60 months; or
Can be expected to last for a continuous period of at least 60 months
Substantial gainful activity is a level of work performed for pay or profit that involves doing significant physical or mental activities, or a combination of both.
>> Click HERE Now to Review the 2020 HHS Poverty Guidelines <<
The physician who certifies your TPD discharge application MUST be a Doctor of Medicine (MD) or doctor of osteopathy/osteopathic medicine (DO) who is licensed to practice in the United States.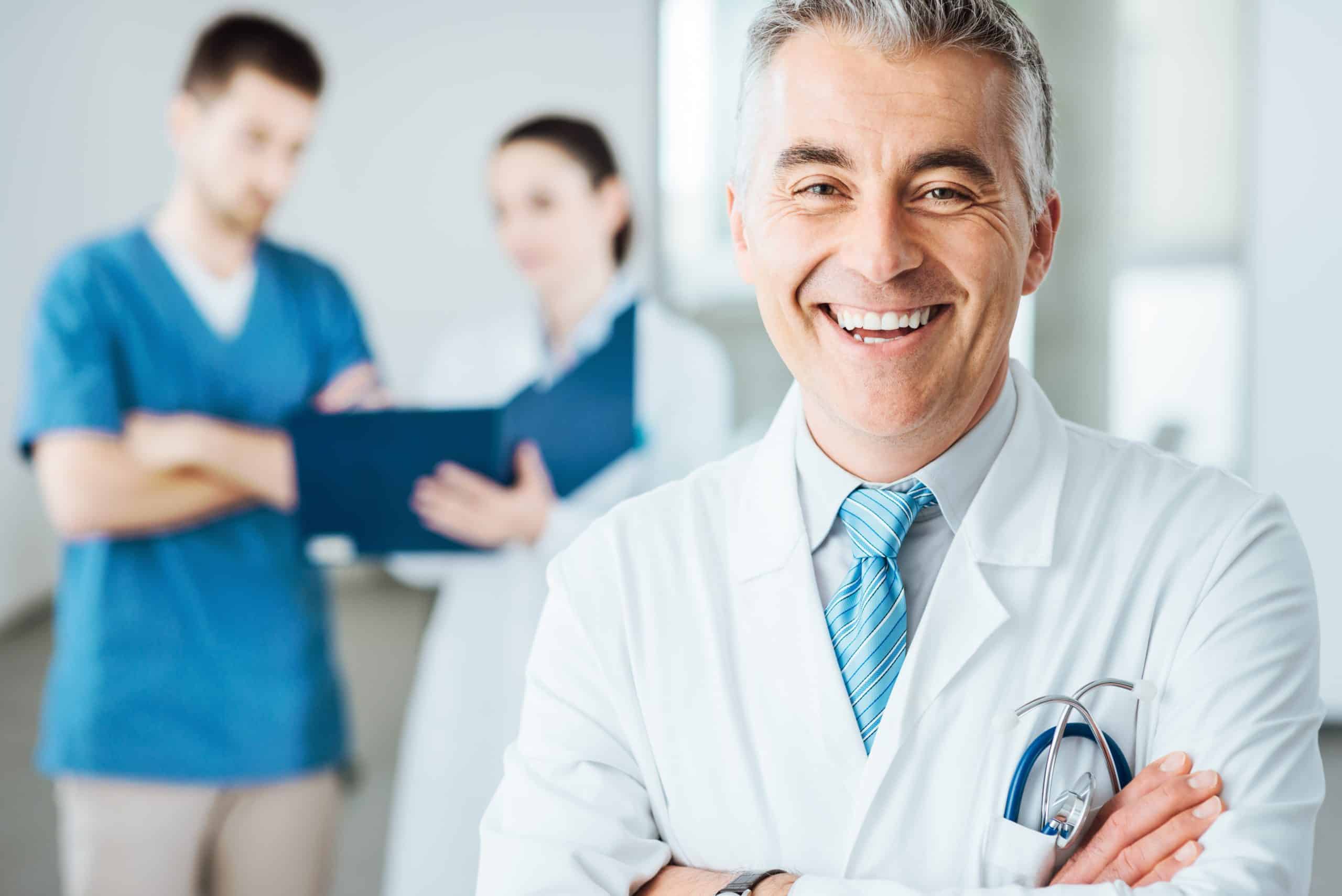 Veterans can learn more about applying for a TPD discharge and obtaining a TPD discharge application by visiting the official website: TPD discharge website and see the "Application Process" located HERE.
Veterans can also let Nelnet know that you want to apply and request a TPD discharge application by phone or email.
If you do, any required payments on your federal student loans will stop for 120 days to give you time to submit your application and any required supporting documentation.
You can contact Nelnet by email at [email protected] and by phone at 1-888-303-7818 Monday through Friday from 7am to 2am Eastern Time (ET), and Saturday from 8am to 7pm ET.
For additional ways to contact Nelnet, and to get more information about applying for a TPD discharge, visit the TPD Discharge Official Website HERE.
About The Author
Brian Reese
Brian Reese is one of the top VA disability benefits experts in the world and bestselling author of You Deserve It: The Definitive Guide to Getting the Veteran Benefits You've Earned (Second Edition).
Brian's frustration with the VA claim process led him to create VA Claims Insider, which provides disabled veterans with tips, strategies, and lessons learned to win their VA disability compensation claim, faster, even if they've already filed, been denied, gave up, or don't know where to start.
As the founder of VA Claims Insider and CEO of Military Disability Made Easy, he has helped serve more than 10 million military members and veterans since 2013 through free online educational resources.
He is a former active duty Air Force officer with extensive experience leading hundreds of individuals and multi-functional teams in challenging international environments, including a combat tour to Afghanistan in 2011 supporting Operation ENDURING FREEDOM.
Brian is a Distinguished Graduate of Management from the United States Air Force Academy, Colorado Springs, CO, and he holds an MBA from Oklahoma State University's Spears School of Business, Stillwater, OK, where he was a National Honor Scholar (Top 1% of Graduate School class).