If you're dealing with a military medical discharge, you might think that could prevent you from receiving an honorable discharge. You might also believe that you won't be entitled to any VA benefits. But despite the myths and rumors you may have heard about a military medical discharge, you've earned your veteran's benefits even (and especially!) if you suffered medical injuries or an illness while on active duty—no matter how long you served.
In this blog, we're going to answer questions about medical discharge benefits—what VA benefits and compensation you're entitled to, and how you can apply for them while still on active duty or after you've been medically discharged.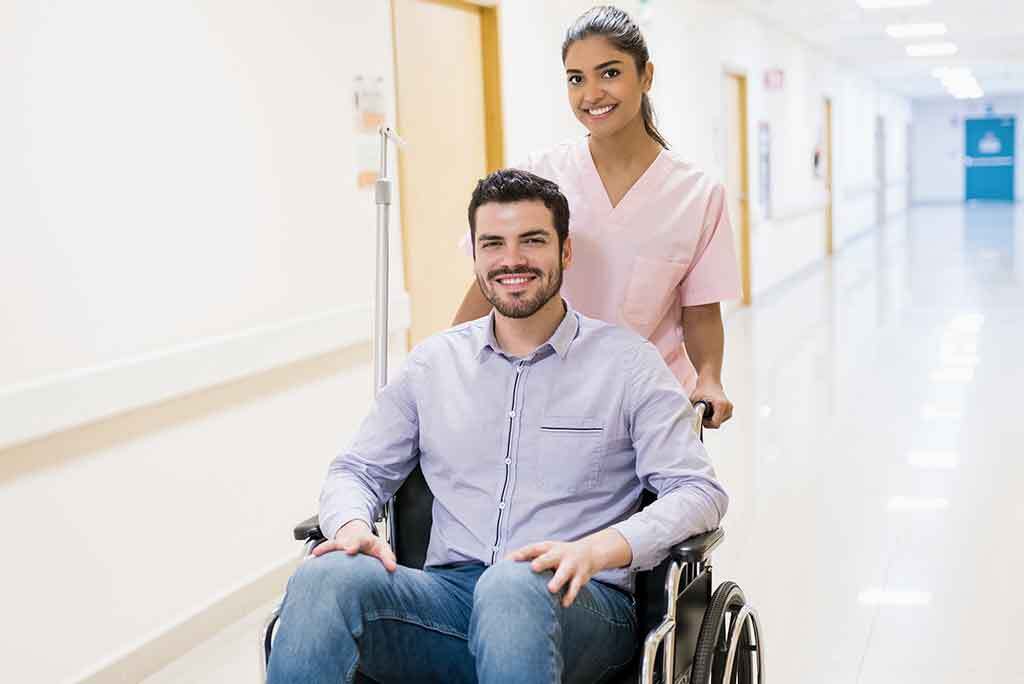 You DESERVE a HIGHER VA rating.
WE CAN HELP.
Take advantage of a FREE VA Claim Discovery Call with an experienced Team Member. Learn what you've been missing so you can FINALLY get the disability rating and compensation you've earned for your service.
---
What is a military medical discharge?
If you become sick or are injured to the point where military duty is no longer possible, you may be given a medical discharge. This type of discharge is based on a medical evaluation of your condition and can be a lengthy process.
While most military medical discharges are due to physical injuries, mental health concerns also can result in a medical discharge. You can receive a medical discharge for depression or post-traumatic stress disorder (PTSD).
Whether you're applying for a medical discharge or have developed medical issues after you've separated from the military, you can apply for VA compensation for service-connected medical issues. Conditions that resulted in a medical discharge are often even easier to service-connect because the medical evidence will be strong (although it's still very possible to obtain medical evidence to service-connect a disability or medical condition even if it wasn't documented during active duty).
Is a medical discharge considered honorable?
A Medical Review Board will review your case and determine the most appropriate course of action, including which type of discharge is warranted and whether you should be separated from the military.
A medical discharge is typically a general discharge under honorable conditions, but the severity and circumstances under which the medical condition began can impact the type of discharge you receive. The details of your discharge will be listed on your DD-214.
If a medical condition is identified right after you join the military and is considered a pre-existing condition, you will probably receive a general discharge, which will make you eligible for most veteran's entitlements. A medical discharge isn't viewed negatively and doesn't interfere with benefit eligibility.
Type of discharge is also a factor in determining disability compensation (pay). It's important when possible to have all medical ailments accurately documented in your military record, especially if your injury or illness results in your separation from the military.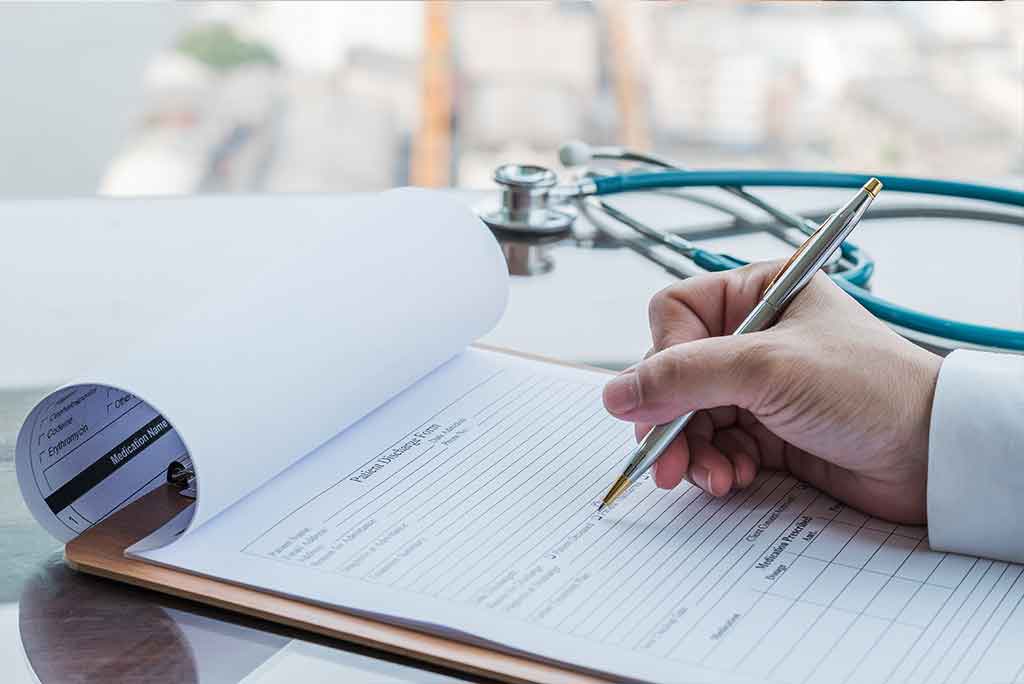 How do I file for a claim before my medical discharge from the military?
If you have an illness or injury that you believe was caused or made worse by your active-duty service, you can file a Pre-Charge Claim for disability benefits 180 to 90 days before leaving the military. This may help speed up the claim decision process so you can get your benefits sooner. Find out how to file a claim through the Benefits Delivery at Discharge (BDD) program. This site will also tell you what to do if you have less than 90 days left on active duty.
How do I prepare for a military medical discharge?
There are things you can do before you're discharged to make sure that you can get all of the veteran's benefits that you are entitled to.
Follow these steps to make your claim as easy and as timely as possible:
1. Get multiple copies of your DD-214 and make sure that you have the proper discharge code upon medical separation.
2. Make sure to have your active duty medical records electronically copied before separation.
3. Make any and all appointments to see medical professionals as needed, and have them document any injuries, illness, and mental illness.
4. Check with your admin or pay office to see what military medical discharge you may be entitled to, and if you are eligible to be medically retired.
5. Attend the Transition Assistance Program (TAP). This program provides you with information, resources, and tools you and your loved ones may use to help prepare for the move from military to civilian life. You can begin TAP one year prior to separation or two years prior to retiring.
6. Make sure right before transitioning out of the military that you enter the Benefits Delivery at Discharge (BDD) program. This way, you can apply for disability benefits before separation.
7. Maintain and keep a positive mindset for the new chapter you're about to embark on—becoming a civilian again.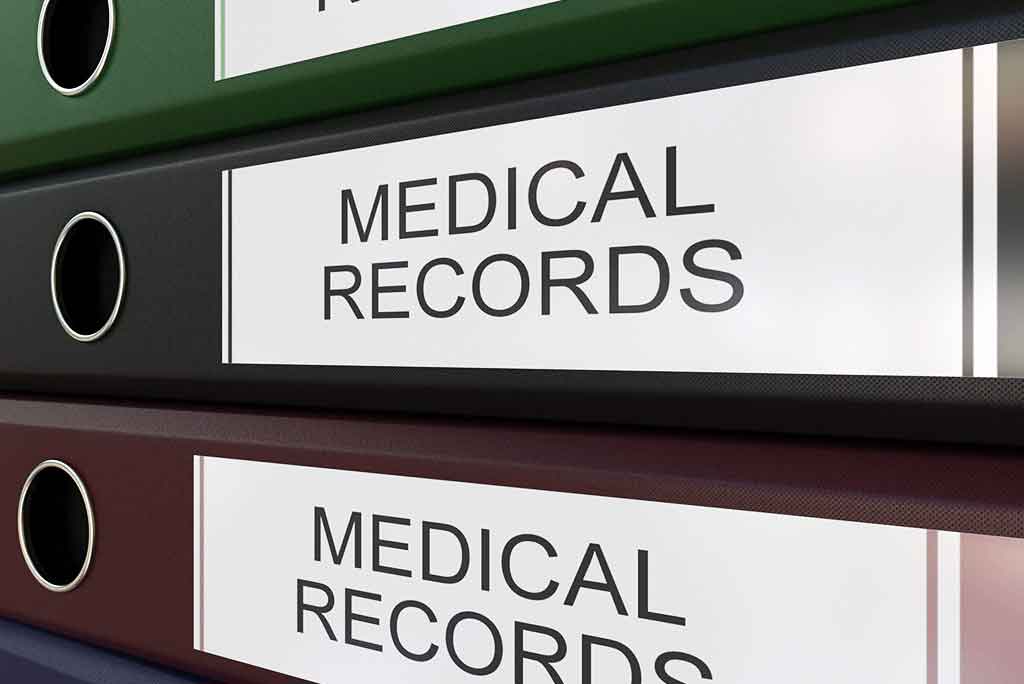 How do I file for a claim after my discharge from the military?
You can file a claim for disability compensation (pay) or VA benefits even after you've left the military. This is especially important if you develop a medical condition (including depression) that you think happened because of your service in the military.
Here are the "Top 5 Tips" on things to do before you file a medical discharge claim after you've left the military:
· Tip #1: Get your butt to the doctor! They can be a big help in the claims process.
· Tip #2: Obtain copies of your service treatment records.
· Tip #3: Write strong personal statements Using 38 CFR Part 4 as your "north star."
· Tip #4: Get a Buddy Letter to help prove that your disability originated in the military.
· Tip #5: Ask your doctor to write a Medical Nexus Letter to help prove the "Nexus" for service connection.
What type of veteran's benefits am I entitled to with a general medical discharge?
Certain VA benefits and other military entitlements require certain types of discharges. If you received a medical discharge under honorable conditions, including a general discharge, you're entitled to nearly all of your VA benefits. You may also qualify for VA disability compensation if you were injured while serving, or a condition you had was made worse while serving in the military.
Here are just a few of the VA benefits you may be entitled to:
· VA Disability Compensation (pay) – A monthly tax-free payment if you got sick or were injured while serving in the military You may qualify for VA disability benefits for physical or mental health conditions (like depression or PTSD) that developed before, during, or after your military service.
· Military Retirement Benefits
· VA Education Benefits (Post-9/11 and Forever GI Bill)
· Veterans' Insurance Benefits (Veterans' Group Life Insurance)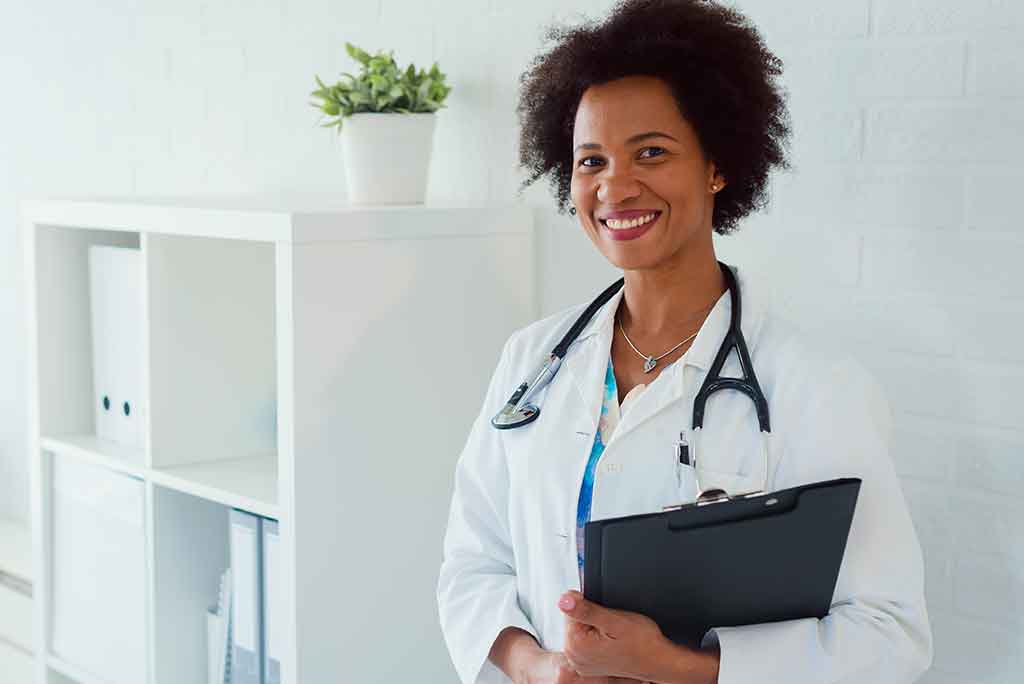 If I was discharged under "other than honorable" conditions, can I get my discharge upgraded?
The short answer is yes. If your "other than honorable" discharge was related to the following, you could be considered for a discharge upgrade:
· Mental Health Conditions, including PTSD
· Traumatic Brain Injury (TBI)
· Sexual Assault or Harassment (Military Sexual Trauma)
· Sexual Orientation (Don't Ask, Don't Tell)
To begin the process of upgrading your discharge, go to How to Apply for a Discharge Upgrade.
---
MAKE SURE YOU GET ALL THE BENEFITS YOU DESERVE
Regardless of what state you live in, it's important that veterans pursue the monthly compensation payments due them for disabilities connected to their military service.
Most veterans are underrated for their disabilities and therefore not getting the compensation they deserve. At VA Claims Insider, we help veterans understand and take control of the claims process, so they can get the rating and compensation they're owed by law.
Our process takes the guesswork out of filing a VA disability claim and supports you every step of the way in building a fully-developed claim (FDC) – so you can increase your rating in less time! If you've filed your VA disability claim and have been denied or have received a low rating – or you're not sure how to get started – reach out to us! You served … you deserve.
---
About the Author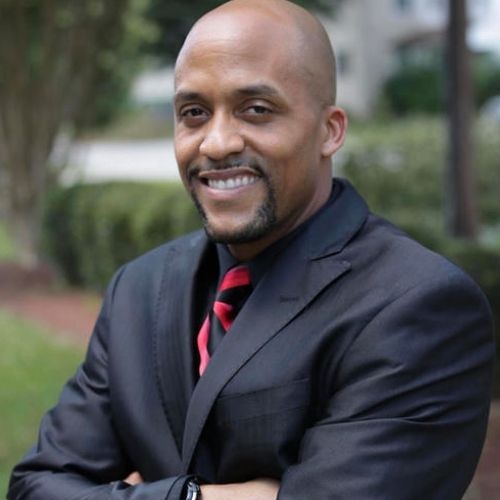 Reggie Moore
Reggie Moore is a US Navy Veteran who served one enlistment. His background is in search and rescue and navigation as an Operations Specialist. Reggie also worked in launching and recovering F-18 Superhornets.
After leaving the Navy, Reggie became a car sales executive for over nine years. He and his wife have a real estate business. Reggie has a Bachelor's degree in Business and Marketing, and a Master's in Public Relations and Advertising. His 18+ years of sales experience and customer service contribute to his success as a veteran coach. Reggie is thankful to God for being a servant in helping our veterans.