United States troops are exposed to tick bites worldwide in training and in the fields. As a result, many veterans develop the tick-borne illness Lyme disease. If you are one of the many veterans with a Lyme Disease VA disability rating, this article will provide you with crucial information. Continue reading to learn about the risks you may face, including overlaps between instances of Lyme disease and veteran suicide.
In recent years, the rate of suicide among veterans has remained high. While many factors contribute to this disturbing trend, a new study suggests that Lyme disease may be playing a role. Could something as simple as a tick bite put our veterans at risk?
The connection between Lyme disease and suicide is still being explored, but the study provides evidence that the infection could contribute to mental health problems in veterans. If further research confirms this link, it could lead to better diagnosis and treatment for Lyme disease, saving the lives of veterans with a VA disability rating for Lyme disease.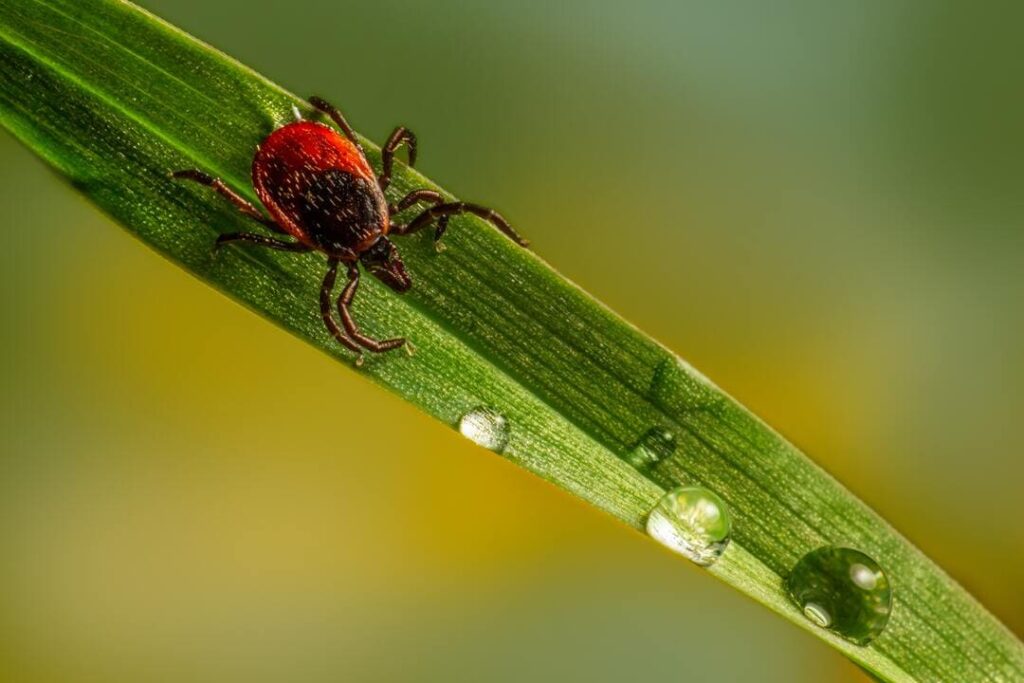 ---
What Is Lyme Disease?
Lyme disease is an infection caused by bacteria carried by black-legged ticks.
The bacteria can infect any body system, but the most common systems affected are the nervous, musculoskeletal, and cardiovascular systems. It most commonly affects the skin, joints, and nervous system.
If left untreated, Lyme disease can cause serious health problems, including joint pain and swelling, heart problems, and neurological problems. It can spread to other body parts and cause recurrent opportunistic infections, central nervous system manifestations, and death.
Early diagnostic laboratory testing and treatment are essential for preventing serious complications. Lyme disease is often diagnosed based on symptoms, but other diagnostic laboratory testing may also be used, such as blood tests and MRI scans. The disease can also cause other secondary diseases, such as chronic fatigue syndrome and fibromyalgia.
Specific diagnostic laboratory tests that can confirm Lyme disease diagnosis include serologic testing, polymerase chain reaction (PCR) testing, and skin biopsies.
Lyme disease can be a debilitating illness, but most patients fully recover with early diagnosis and proper treatment.
---
Symptoms of Lyme Disease
Lyme disease is a serious illness that can majorly impact your health. The most common symptom of Lyme disease is a rash that resembles a bull's eye. Other symptoms may include fever, headache, fatigue, joint pain, and a skin rash called erythema migrans.
Doctors commonly identify Lyme disease by signs and the patient's history of exposure to tick-infested regions.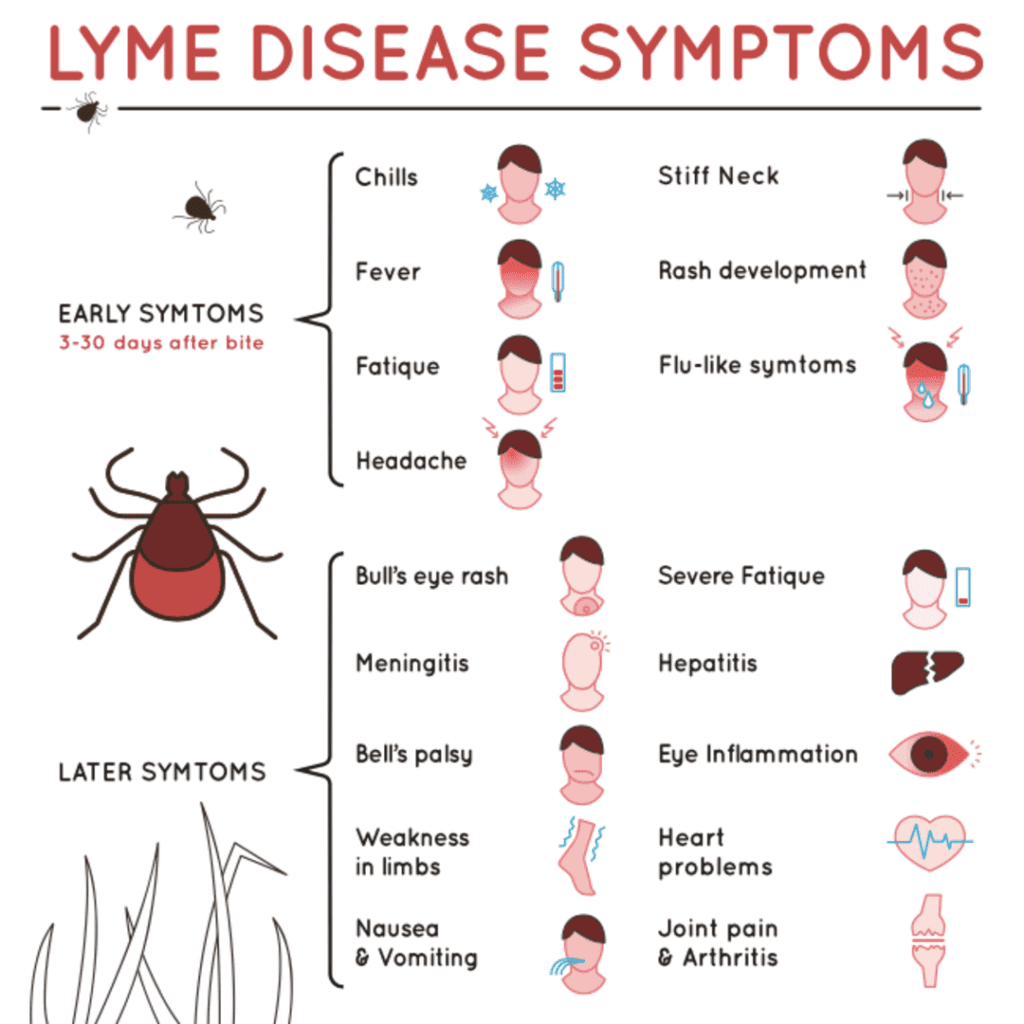 ---
How to Treat Lyme Disease
Treatment for Lyme disease usually involves a course of antibiotics, but in some cases, patients may also need to undergo physical therapy or take prescription pain medication.
In severe cases, intravenous antibiotics may be necessary. Some people may also experience lingering symptoms for months or even years after treatment. These so-called "post-treatment Lyme disease syndrome" can be challenging to manage, but there are a variety of treatments available to help patients cope with their symptoms.
The sooner Lyme disease is detected, the easier it is to treat. If left untreated, Lyme disease can lead to serious health complications, such as neurological problems and kidney damage. Early diagnosis and treatment are essential for preventing the development of these complications.
---
How Veterans Are Exposed to Tick Bites
Veterans who have served in the Army, Navy, Marines, or Air Force may be at increased risk for tick bites. Troops are often stationed in or around tick-infested areas, such as woods or brush.
Tick bites can cause several serious health problems, including Lyme disease, Rocky Mountain spotted fever and tularemia.
Lyme disease is a serious tick-borne illness that affects thousands of people each year. Although it is most commonly found in the northeastern United States, Lyme disease has been reported in 50 states and more than 70 countries worldwide. Lyme disease is a particularly serious concern for members of the military, who are often exposed to tick bites while training or serving in the field.
Military risk assessments have found high Lyme disease rates at installations all around the country, so there have been many cases of Lyme disease service connection.
---
Lyme Disease Misdiagnoses
Because it can be challenging to diagnose, many people with Lyme disease are misdiagnosed and do not receive their treatment. Misdiagnosis is especially dangerous for veterans who may have been exposed to Lyme disease while serving in areas where the disease is less common.
The VA did not recognize Lyme disease until the mid-1990s, but many veterans were undoubtedly infected before then. As a result, some veterans who qualify may not have submitted a VA claim for Lyme disease.
While there are effective treatments, for some patients, Lyme disease continues to wreak havoc on their daily lives years after a tick bit them and communicated the disease.
Some veterans with Lyme disease fall into a sad cycle of misdiagnoses, ineffective treatments, and endless rejection that can only be broken by proper diagnosis and treatment.
Lyme disease profoundly affects both the mind and body. The disabling physical symptoms are often made worse by the negative impacts on mental health. Depression, anxiety, irritability, insomnia, and forgetfulness are just ways Lyme disease can take a toll on veterans' mental health.
Lyme disease is one of the few infections that can cause changes in the brain that resemble those seen in neurodegenerative diseases like Alzheimer's and Parkinson's. If left untreated, Lyme disease can lead to suicidal ideation and attempts. There is a well-documented connection between Lyme disease and mental health problems.
---
Lyme Disease VA Disability Rating
If you seek a VA rating for Lyme disease, it is important to be aware of the evaluation criteria.
Under DC 6319, the VA currently assigns a 100 percent evaluation for Lyme disease when it is active. The VA will rate Lyme disease under the appropriate body system affected by any residual disability of infection. These residual disabilities include but are not limited to arthritis, Bell's palsy, radiculopathy, and ocular and cognitive dysfunction.
The VA will consider the severity of your symptoms, diagnosis, and impact of the disease on your ability to function. It is also important to ensure that your medical records include the appropriate diagnostic codes. By providing the VA with accurate and complete information, you can give yourself the best chance of receiving the benefits you deserve.
---
What to Know About Disability and Social Security Benefits
Additionally, the Social Security Administration (SSA) provides disability benefits for those unable to work due to their medical condition. The SSA uses a five-step sequential evaluation process to determine if an individual is eligible for disability benefits.
The first step of the evaluation process is to determine if the individual is currently working. If the answer is no, the SSA will move on to the next step.
The second step is to determine if the individual has a severe impairment. An impairment is considered severe if it significantly limits an individual's ability to perform basic work activities. If the answer is yes, the SSA will move on to the third step.
The third step is to determine if the individual's impairment meets or medically equals one of the SSA's listings of impairments. If the answer is yes, the individual will be found disabled and eligible for benefits. If the answer is no, the SSA will move to step 4.
The fourth step determines if the individual can perform any of their past work, despite their impairment. If the answer is yes, then the individual will be found not disabled and will not be eligible for benefits. If the answer is no, the SSA will move to step 5.
The fifth and final step is to determine if the individual can perform any other work, given their age, education, and work experience. If the answer is yes, then the individual will be found not disabled and will not be eligible for benefits. If the answer is no, the individual will be found disabled and eligible for benefits.
---
Is There a Link Between Veterans' Suicides and Lyme Disease?
According to many medical experts, the largest cause of death from Lyme disease is suicide. According to Dr. Robert Bransfield, a psychiatrist who has studied the link between Lyme disease and suicide, as many as 1,200 suicides each year may be attributed to Lyme disease or other tick-borne illnesses.
Ruben Lee Sims is just one example of the countless veterans who have Lyme disease. For 34 years, he went undiagnosed and untreated until he finally found a doctor who specializes in Lyme disease and tick-borne diseases. Misdiagnosis can make life even more difficult for struggling veterans.
---
Resources to Help Veterans
There are several resources available to help veterans cope with the illness.
The Department of Veterans Affairs offers various services, including preventive education, diagnosis and treatment, and support for caregivers.
In addition, many state and local governments offer programs specifically for veterans with Lyme disease. These programs can provide financial assistance, transportation assistance, and other forms of support.
Finally, several non-profit organizations offer resources and support for veterans with Lyme disease. These organizations can provide information about treatment options, support groups, and financial assistance. With the right resources, veterans with Lyme disease can receive the care and support to manage their illness.
If you or someone you know has thoughts of suicide, please seek assistance right away. Many resources are available, and talking to someone who understands what you're going through can be very helpful.
---
Lyme Disease in Relation to Invasive Cervical Cancer and HIV Related Illness
In some cases, Lyme disease can also lead to more serious problems such as invasive cervical cancer, HIV-related illness, and immune disorders.
Lyme disease is particularly dangerous for people with HIV as it can weaken the immune system and make it more difficult for the body to fight off other infections. In addition, Lyme disease can mimic the symptoms of other HIV-related illnesses and HIV-related constitutional symptoms, making it difficult to diagnose.
Lyme disease can lead to serious complications, including neurological problems, heart problems, and even death if left untreated. Early diagnosis and treatment are essential for preventing serious health problems in people with HIV infected with Lyme disease.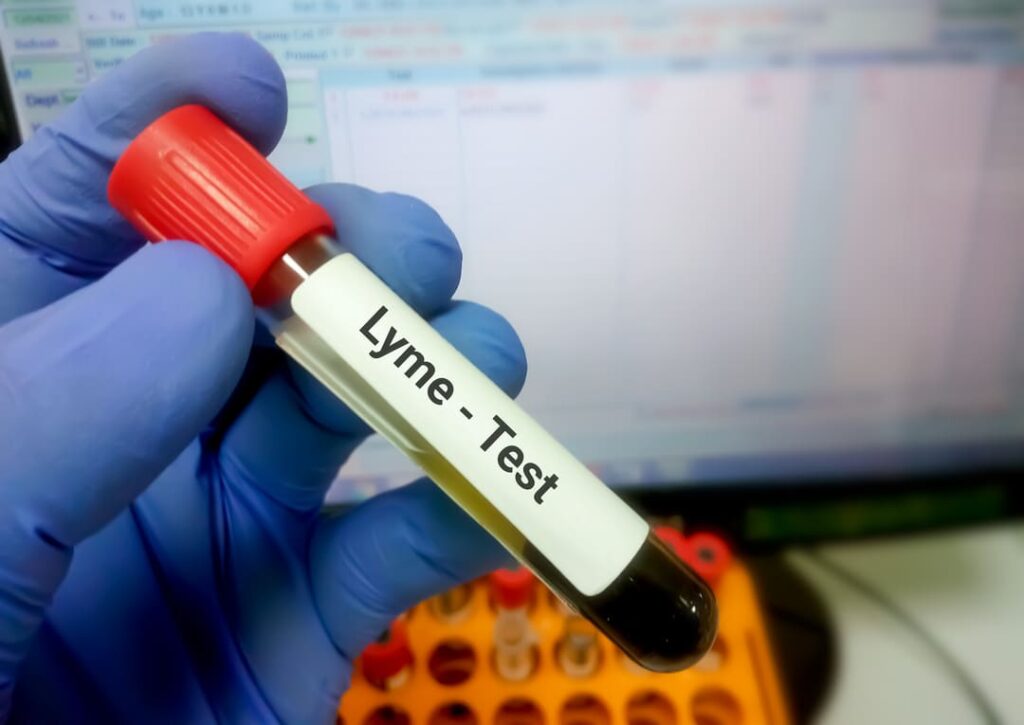 ---
Frequently Asked Questions
Is Autoimmune Disease a VA Disability?
Autoimmune diseases are difficult to live with under any circumstances, but they can be especially challenging for veterans.
In addition to the physical symptoms, many sufferers also experience anxiety, depression, and long-term fatigue. These conditions can make it difficult to work and maintain meaningful relationships.
Is Lyme Disease Considered an Autoimmune Disease?
Lyme disease has been traditionally classified among infectious diseases, but growing evidence suggests it may also be an autoimmune disease.
Studies have shown that the bacteria that cause Lyme disease can persist in the body even after treatment with antibiotics. In addition, Lyme disease has been linked to several autoimmune conditions, such as rheumatoid arthritis and multiple sclerosis.
The scientific and medical communities have a lot to learn about Lyme disease to understand and treat this condition better.
Can You Prove Lyme Disease?
There is no single test that can definitively diagnose Lyme disease, and the diagnosis is often made based on a combination of symptoms, lab tests, and clinical examination.
As a result, some people may question whether Lyme disease is real. However, the evidence clearly shows that Lyme disease is a serious condition that needs to be taken seriously.
Can Lyme Disease Leave Permanent Damage?
Early diagnosis and treatment are essential for preventing permanent damage. If Lyme disease is not treated promptly, it can spread to other parts of the body and cause more serious problems, such as neurological damage or death.
Lyme disease is difficult to diagnose, and no single test can confirm its presence. As a result, many people living with Lyme disease go undiagnosed and untreated. It can lead to long-term health problems, including chronic pain and cognitive difficulties. Lyme disease is a serious infection that patients, policymakers, and doctors should not take lightly.
Is Lyme Disease Considered a Social Security Disability?
According to the Social Security Administration (SSA), Lyme disease can qualify as a disability if it meets certain criteria.
For Lyme disease to be considered a disability, the SSA requires that the claimant have objective medical evidence of the infection. The claimant must also have a severe impairment that prevents them from working regularly or participating in other activities.
Lyme disease can be challenging to diagnose and treat, so claimants need to work closely with their doctors and the SSA to document their claims properly.
What Does the VA Do for Suicidal Patients?
The VA has a unique mission for suicide prevention. As the largest provider of mental health services to veterans, the VA is uniquely positioned to provide comprehensive support and treatment to those at risk for suicide.
The VA has implemented several initiatives to prevent suicide among veterans, including providing 24/7 crisis counseling, establishing Veterans Crisis Lines, and partnering with local crisis centers. In addition, the VA has created a dedicated suicide prevention team that works to identify veterans at risk for suicide and connect them with appropriate resources.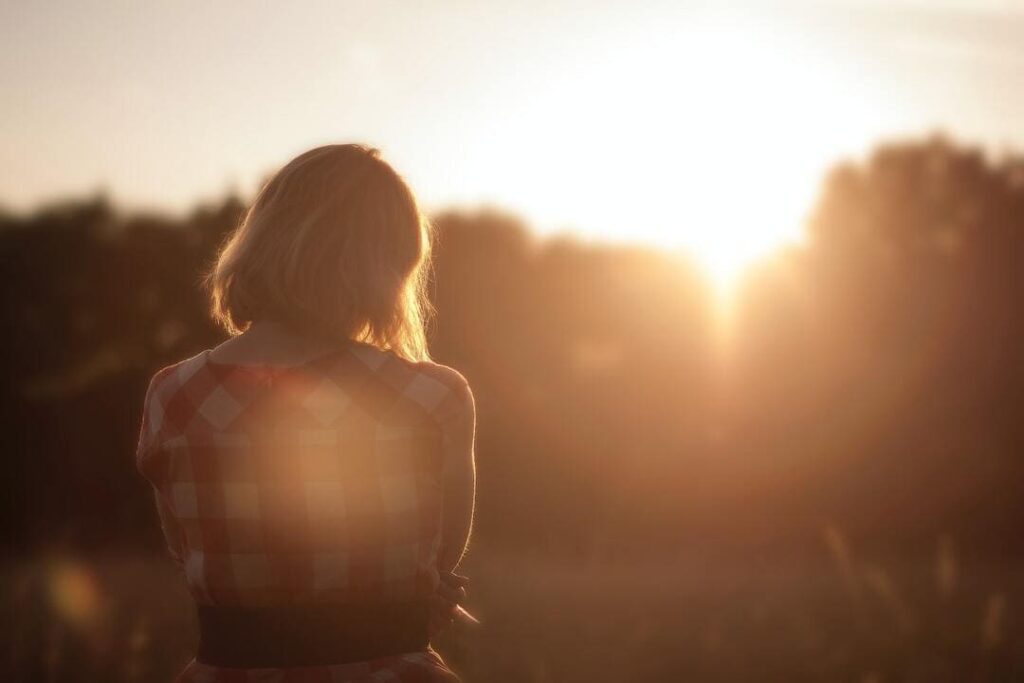 What Is a Service-Connected Disease?
A service-connected disease is any illness or injury incurred or aggravated during active military service.
Service-connected diseases can be physical or mental, and they can occur as a result of exposure to hazardous materials, combat conditions, or other stressful situations.
Veterans who develop service-connected diseases may be eligible for disability benefits from the VA. The severity of symptoms, implications to work and social life, and other circumstances related to the disability will determine the number of benefits that a veteran receives. In some cases, veterans may also be eligible for medical care and treatment from the VA.
---
NEED MORE ASSISTANCE?
Most veterans are underrated for their disabilities and therefore not getting the compensation they're due. At VA Claims Insider, we help you understand and take control of the claims process, so you can get the rating and compensation you're owed by law.
Our process takes the guesswork out of filing a VA disability claim and supports you every step of the way in building a fully-developed claim (FDC)—so you can increase your rating fast!
If you've filed your VA disability claim and have been denied or have received a low rating—or you're unsure how to get started—reach out to us! Take advantage of a FREE VA Claim Discovery Call. Learn what you've been missing—so you can FINALLY get the disability rating and compensation you deserve!
We've supported more than 15,000 veterans to win their claims and increase their ratings. NOW IT'S YOUR TURN.
---
About the Author
Brian Reese
Brian Reese is one of the top VA disability benefits experts in the world and bestselling author of You Deserve It: The Definitive Guide to Getting the Veteran Benefits You've Earned (Second Edition).
Brian's frustration with the VA claim process led him to create VA Claims Insider, which provides disabled veterans with tips, strategies, and lessons learned to win their VA disability compensation claim, faster, even if they've already filed, been denied, gave up, or don't know where to start.
As the founder of VA Claims Insider and CEO of Military Disability Made Easy, he has helped serve more than 10 million military members and veterans since 2013 through free online educational resources.
He is a former active duty Air Force officer with extensive experience leading hundreds of individuals and multi-functional teams in challenging international environments, including a combat tour to Afghanistan in 2011 supporting Operation ENDURING FREEDOM.
Brian is a Distinguished Graduate of Management from the United States Air Force Academy, Colorado Springs, CO, and he holds an MBA from Oklahoma State University's Spears School of Business, Stillwater, OK, where he was a National Honor Scholar (Top 1% of Graduate School class).