If you are a veteran and have been struggling with sleep problems, you may wonder if a VA sleep study is the right solution. Fortunately, the VA offers sleep studies to veterans who may be suffering from sleep apnea, restless leg syndrome, insomnia, chronic respiratory failure, excessive daytime sleepiness, or other sleeping problems. When it comes to sleep, snoring is just the tip of the iceberg. Sleep problems can cause a person's breathing to change or even make them stop breathing during the night.
We've done the research and we see that the number one question veterans are asking is "How do I schedule a sleep study with the VA?" So let's dive into some insider tips on how to schedule a sleep study with the VA. Continue reading for important VA sleep study tips and related links to help you learn more!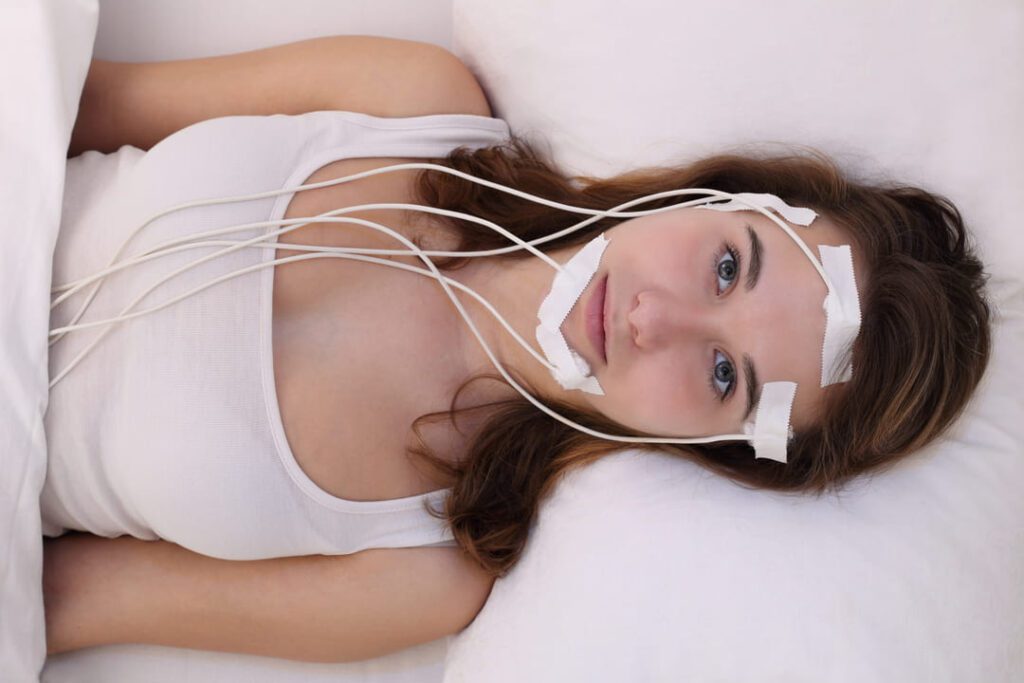 You DESERVE a HIGHER VA rating.
WE CAN HELP.
Take advantage of a FREE VA Claim Discovery Call with an experienced Team Member. Learn what you've been missing so you can FINALLY get the disability rating and compensation you've earned for your service.
---
Why go to a Sleep Lab for Sleep Apnea?
For some people, sleep apnea is a serious medical condition that requires treatment. If you or your physician think you may have sleep apnea, you should look into your options for care. With sleep apnea, you may stop breathing for short periods of time while asleep. This can happen many times throughout the night and can cause loud snoring. Sleep apnea can also lead to daytime sleepiness, irritability, and difficulty concentrating or focusing on tasks. If left untreated, sleep apnea can increase your risk for high blood pressure, heart disease, hypertension, and even stroke. Do not let your condition go left unchanged.
The good news is that sleep apnea is treatable! One of the most common treatments for sleep apnea is a continuous positive airway pressure (CPAP) machine. This machine helps to keep your airway open while you sleep so that you can breathe properly. In order to get a CPAP machine, you will need to have a sleep study done.
---
Types of Sleep Apnea
There are three types of sleep apnea, which we will explore in-depth below.
Obstructive sleep apnea (OSA)
Obstructive sleep apnea is the most common type of sleep apnea. It occurs when the muscles in the back of your throat relax and block your airway. Obstructive sleep apnea can happen to anyone, but it is more common in people who are overweight or obese.
Central sleep apnea (CSA)
Central sleep apnea occurs when your brain doesn't send the correct signals to the muscles that control your breathing.
Mixed sleep apnea
This type of sleep apnea is a combination of OSA and CSA.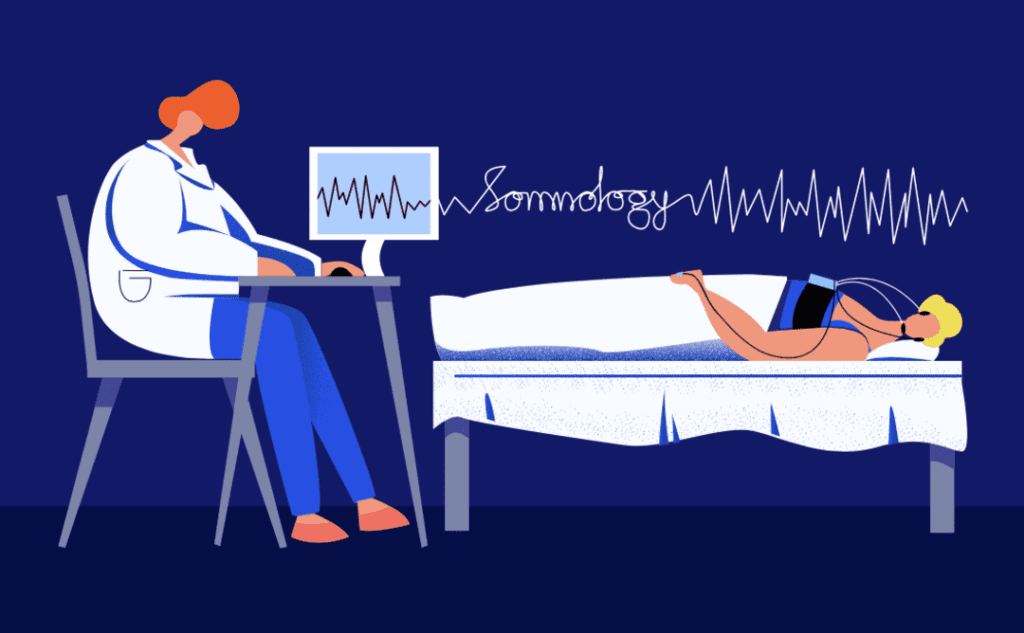 ---
Risk Factors for Sleep Apnea
There are certain factors that can increase your risk for sleep apnea. These risk factors include:
Being overweight or obese
Having a large neck circumference
Having a family history of sleep apnea
Smoking
Using alcohol or sedatives before bed
Suffering from nasal congestion or allergies
If you have any of these risk factors, you should talk to your doctor about how your sleep might be affected.
---
What is the purpose of a VA sleep study?
A VA sleep study aims to help veterans suffering from sleep disorders such as sleep apnea. Sleep apnea can cause fatigue during the day, impacting work performance and quality of life. Bad sleep also contributes to mental health issues, including depression.
A VA sleep study can help determine if a veteran has a sleep disorder and, if so, how best to treat it. For veterans with ongoing sleep issues, it can provide their doctors with more data about their current diagnosis. There are several pros to scheduling a VA sleep study:
First, the VA could pay for the sleep study cost.
Good news: The VA might pay for the cost of your sleep study! If a veteran is rated at a combined overall rating of 50% or higher, then the VA covers the total cost of the sleep study if it is ordered by a VA doctor. However, if a veteran is rated overall less than 50%, the veteran may have to pay a copay.
Remember, the VA rates service-connected disabilities according to the VA claim a veteran submits about their symptoms. When determining a rating and the related amount of VA disability benefits a veteran will receive, the VA considers the ways their service-connected disability limits their ability to maintain substantially gainful employment and other factors. There needs to be a relationship between the veteran's military service and the disability to establish a direct service connection. Some conditions can be service-connected on a secondary basis.
Second, veterans can often schedule their studies at local VA clinics.
The VA wants to make it as easy as possible for veterans to get the help they need. The VA understands that not everyone can travel long distances for a study, so they have locations set up in clinics all over the country. Chances are, there is a sleep lab near you.
Third, the studies are typically conducted in a comfortable setting and last only one night.
Patients are typically asked to arrive in the evening, and after a brief interview and set-up, they are given a chance to relax in their own room before bed. The following day, patients can talk with the study team about their experience before departing.
Overall, these studies provide a convenient and comfortable way for veterans to get the answers about their sleep health.
Fourth, results from the study can help a veteran with a potentially serious sleep disorder.
The results of a VA sleep study can help veterans get a diagnosis and the treatment they need for their sleep issues, including sleep apnea. The study will usually involve spending one or more nights in a sleep lab, where your sleep patterns will be monitored.
After the study is complete, a report will be sent to your primary care physician. The medical professional will use the medical evidence to determine if you get sufficient sleep.
If your doctor believes you may display sleep apnea symptoms from repeatedly interrupted breathing, they may diagnose you with a sleep disorder using the proper diagnostic code.
Understanding your current diagnosis will illuminate what type of sleep medicine or lifestyle changes you may need. If you have documented sleep apnea, you could also qualify for a CPAP machine and other devices you may need for your sleep apnea treatment.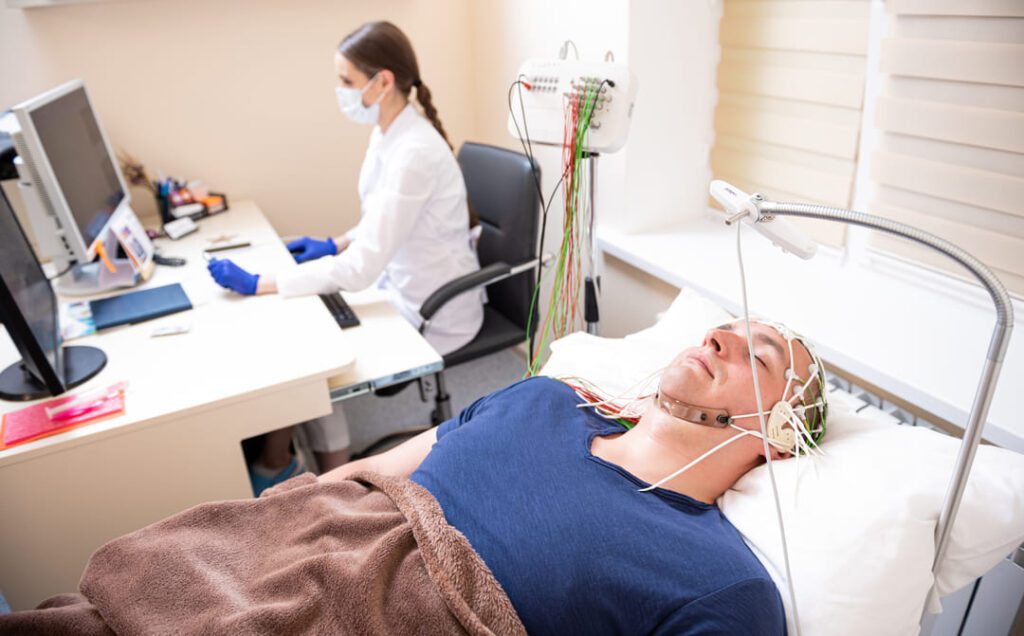 ---
Will the VA pay for a sleep study?
Many veterans wonder if a VA sleep study is free. The answer is that it depends. There are different types of VA sleep studies, and some are free while others have a cost associated with them. As mentioned above, if a veteran is rated at a combined overall score of 50 percent or higher, the VA will pay for the whole cost of the sleep study if ordered by a VA doctor. If the overall rating of a veteran is less than 50%, he or she may be required to pay a copay to the VA.
Here is more information about the different studies that may be available to you:
Polysomnography or PSG Test
Polysomnography, more commonly referred to as a sleep study, is a test used to diagnose sleep disorders. It monitors different aspects of your sleep, tracking heart rate, breathing, oxygen level, brain activity, and other body functions.
There are pros and cons to taking a polysomnography sleep study in a VA facility.
One pro is that the VA has many locations across the country, so there is likely one near you.
The main con of having a sleep study done in a VA facility is that the wait time can be quite long. It is not uncommon to have to wait several months for an appointment.
Ambulatory PSG Test
Some veterans may choose to participate in an ambulatory PSG test instead. An ambulatory PSG test is a sleep study that can be done in your own home instead of a VA sleep center.
A home sleep study provides most of the same information as a study done at a clinic. This information is gathered by a special computer loaned to the patient by a sleep clinic or a medical supplier. If you opt to complete this kind of study, you will be given instructions on how to use the computer, or someone may come to your home to help with the equipment. Be sure to talk with any family members living in your home about the study before it begins.
This can be more convenient for some people, as you don't have to travel to the VA center and can sleep in your own bed. There are some downsides to this type of sleep study. First, you may not get the same level of attention from the staff as you would at a VA sleep center.
If you are still unsure about which test to take and the associated costs, you can check your eligibility by conducting a search on the VA website. The website includes which VA benefits or VA disability compensation you may be eligible for. You can also file a VA disability claim here.
---
What can I expect in a VA sleep study?
If you're a veteran considering participating in a study, you may be wondering what to expect. We will answer the following common questions to give you a better idea of what a sleep study is like and what you may need to do to prepare:
How long does a VA sleep study last?
A typical VA sleep study lasts only one night. However, there are several types of VA sleep studies, and some may last longer than others.
What happens during a VA sleep study?
During a typical study, participants will be monitored for different aspects of their sleeping patterns. A computer will track heart rate, breathing, oxygen level, brain activity, and other body functions. This information will help doctors diagnose any sleeping disorders that you may have.
Is there anything I need to do beforehand?
Before participating in a VA sleep study, veterans should know what to expect. They should also make sure that they are prepared for the study by following the necessary instructions.
Some things that veterans need to do before participating in a VA sleep study include:
– Make sure they have a doctor's referral
– Inform their doctor about all medications they are taking for various medical conditions
– Do not smoke during the 2-3 hours preceding the study
– Avoid caffeine and alcohol for 24 hours before the study
Once you are prepared, you can schedule your VA sleep study by contacting the nearest VA facility.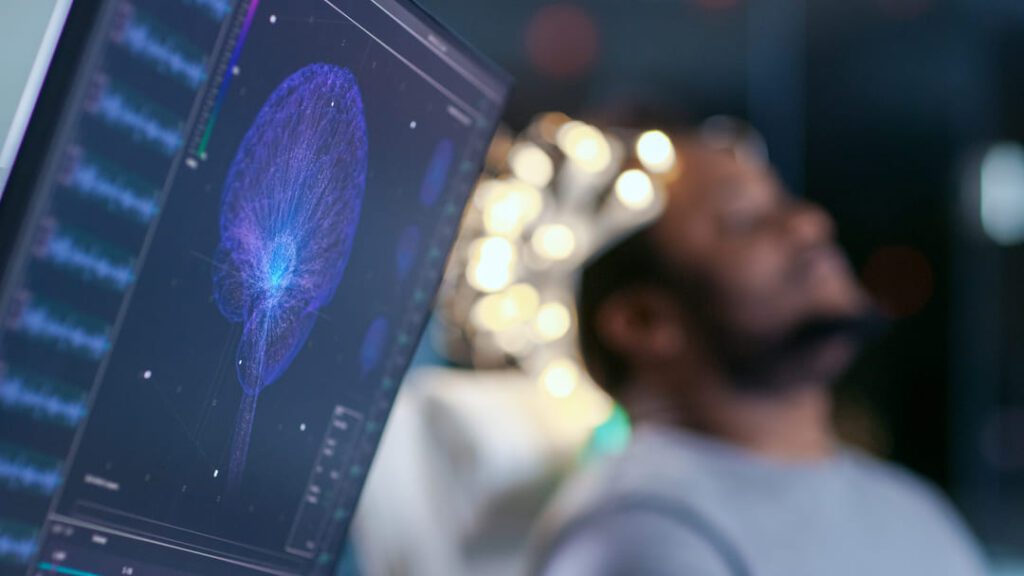 ---
How do I get a sleep study with the VA?
Here are some tips on how to find a VA sleep center near you:
Check the VA website for resources.
Talk to your primary care physician or mental health care provider and ask if they know of any VA sleep centers in your area.
Contact the Sleep Disorders Clinic at the National Center for PTSD (1-877-222-8387) to learn about studies offered through the Department of Veterans Affairs' national network of polysomnography labs.
---
What is a diaphragm stimulator?
After your sleep study, you should discuss treatment options with your doctor. One option is a diaphragm simulator.
A diaphragm stimulator is a device that helps people breathe better when they are sleeping. It is placed on the stomach and sends tiny electrical currents to the diaphragm to help it move up and down. This helps people get more air and sleep better without strain on their throat muscles.
A diaphragm stimulator is a device that can be used to help people with Central Sleep Apnea. It is an implantable device that stimulates the phrenic nerve in the chest to send signals to the diaphragm, just like the brain does.
If patients are interested in this procedure, they first need to undergo assessments from a sleep specialist and a cardiologist to determine if they are candidates for it.
---
​​Next Steps
If you're a veteran considering participating in a VA sleep study, this blog post has hopefully answered some of your questions. We have outlined what to expect during a VA sleep study, how to schedule one, and the different types of studies that are available. We also talked about diaphragm stimulators and their use. If you still have any questions after reading this article, contact the nearest VA facility for more information.
At VA Claims Insider, we are veterans helping veterans. Search our website to find resources about submitting a service-connected VA claim, information about VA disability benefits, how the VA assigns ratings, information about post-traumatic stress disorder, and more.
---
About the Author
Brian Reese
Brian Reese is one of the top VA disability benefits experts in the world and bestselling author of You Deserve It: The Definitive Guide to Getting the Veteran Benefits You've Earned (Second Edition).
Brian's frustration with the VA claim process led him to create VA Claims Insider, which provides disabled veterans with tips, strategies, and lessons learned to win their VA disability compensation claim, faster, even if they've already filed, been denied, gave up, or don't know where to start.
As the founder of VA Claims Insider and CEO of Military Disability Made Easy, he has helped serve more than 10 million military members and veterans since 2013 through free online educational resources.
He is a former active duty Air Force officer with extensive experience leading hundreds of individuals and multi-functional teams in challenging international environments, including a combat tour to Afghanistan in 2011 supporting Operation ENDURING FREEDOM.
Brian is a Distinguished Graduate of Management from the United States Air Force Academy, Colorado Springs, CO, and he holds an MBA from Oklahoma State University's Spears School of Business, Stillwater, OK, where he was a National Honor Scholar (Top 1% of Graduate School class).