It could be time for you to file for irritable bowel syndrome…
Do you suffer from cramping, abdominal pain, bloating, gas, diarrhea and or constipation? If you do, you just may have a condition known as Irritable Bowel Syndrome or simply IBS. It's a common disorder that affects the large intestine.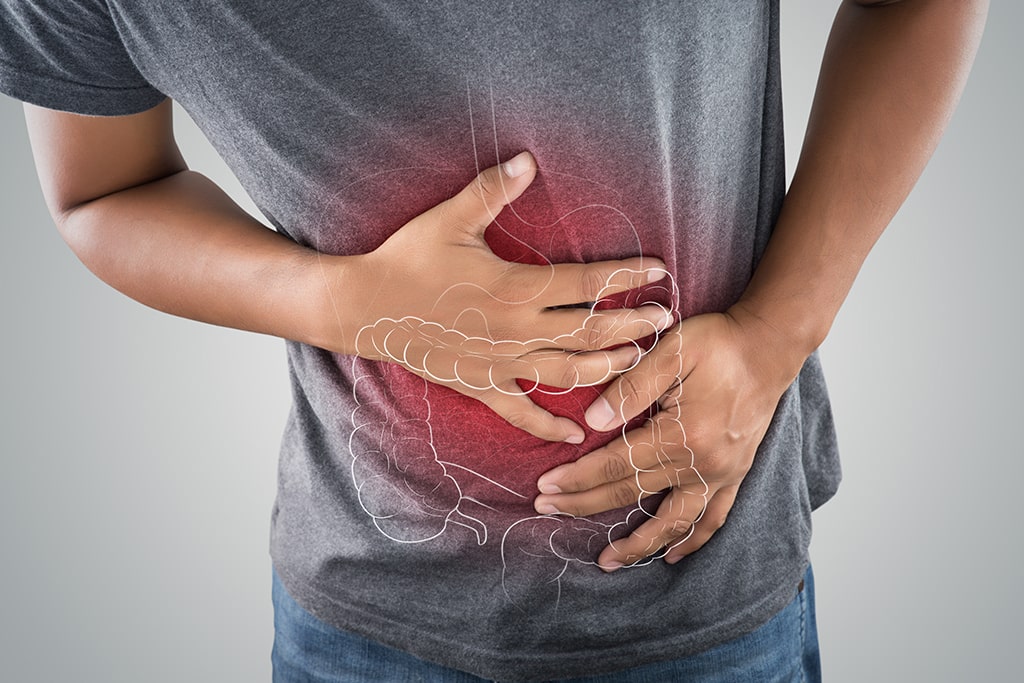 To file for Irritable Bowel Syndrome it requires a medical diagnosis, however, lab tests or imaging studies are rarely required. Treatment can help but it can't be cured. It's chronic and can last for years or be a lifelong condition. It affects mostly women but I suspect more men suffer from it than are reported. The causes are unknown. It is diagnosed only after other possible digestive disorders and diseases have been ruled out.
The 3 different types of IBS
1) IBS-D: Diarrhea being predominant. Symptoms include abdominal discomfort or pain, urgency, and diarrhea.
2) IBS -C: Constipation being predominant. Symptoms include abdominal discomfort or pain, bloating and constipation.
3) IBS-A with alternating Diarrhea and Constipation. Symptoms include all of the above!
There is an equal number of people that suffer from each type. There is also evidence that people with IBS will alternate between types over time. It is difficult to find a single drug treatment that will relieve all the symptoms of IBS. There are different medications available for IBS with constipation and for IBS with diarrhea.
Doctors will tailor a treatment plan for patients who have IBS with alternating symptoms. It is important that you follow the treatment plan or you'll probably make the problem worse.
Related conditions to Irritable Bowel Syndrome
Why am I talking about this you ask? Because I have been suffering from it since 1983! I suffered in silence for years. I was embarrassed by it and didn't want to acknowledge it as a problem. It's a women's problem after all! There are disabilities/conditions I have that are contributing factors: PTSD, Generalized Anxiety Disorder and Hypothyroidism. My IBS can and probably is, related to all of these conditions. It is also well known that you can have IBS and GERD at the same time. I do!
My fellow veterans, both man and woman. If you suffer from PTSD or any other mental health condition and have an unexplained abdominal condition; you may just have IBS and should file for Irritable Bowel Syndrome. Don't wait, be embarrassed and suffer in silence as I did.
Research IBS yourself and file for Irritable Bowel Syndrome through the VA. There is tons of information available regarding IBS. Most importantly, if you believe that you have a problem, go to your doctor and explain what's going on. Have them rule out any other possibilities and get the proper treatment. I'm glad I did and I'm service connected for it as a primary condition. It can also be claimed as a secondary condition. Happy stomach, happy mind!
More about how to file for Irritable Bowel Syndrome
Deserve a HIGHER VA Rating? WE CAN HELP.
Join our premier education-based membership program, VA Claims Insider Elite, connect with an expert-level Veteran Coach (VC) within minutes, and finally get the rating you deserve. Click the button below to start for FREE.
---
About the Author
About VA Claims Insider
VA Claims insider is an education-based coaching/consulting company. We're here for disabled veterans exploring eligibility for increased VA disability benefits and who wish to learn more about that process. We also connect veterans with independent medical professionals in our referral network for medical examinations, disability evaluations, and credible independent medical opinions and nexus statements (medical nexus letters) for a wide range of disability conditions.