If you're a disabled veteran, you may be entitled to VA disability back pay. VA disability back pay is the amount of money you're owed between the date when your disability began and the date when you were finally granted benefits by VA.
Unfortunately, the VA is often behind in processing claims and awarding benefits. As a result, many veterans are owed months or even years of VA disability back pay.
Retroactive back pay can make a huge difference in the lives of disabled veterans and their families, providing much-needed tax-free financial assistance. While it may take some time to receive the back pay, it's important for veterans to understand how back pay works and pursue additional back pay if eligible.
Read on to learn how VA back pay is calculated, what happens if there's a change in your VA disability rating, and how much you can expect to receive.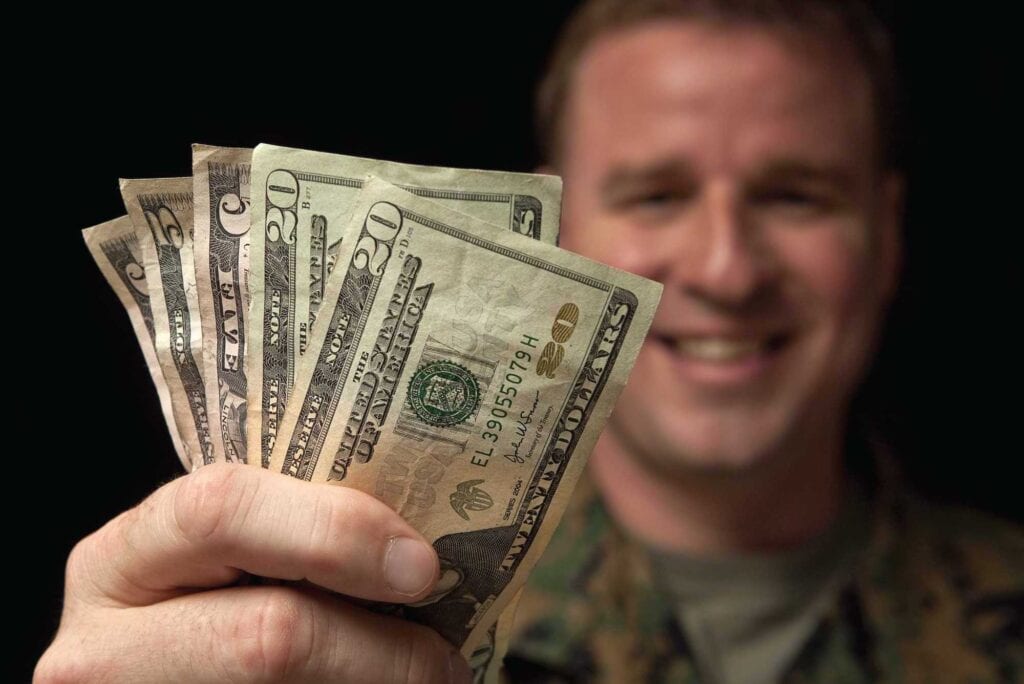 ---
How does VA disability back pay work?
The VA will compensate you for a portion of the time that you were disabled but did not receive monthly benefits, also known as back pay.
VA disability back pay may be paid to veterans when existing VA disability payments are increased, as well as for first-time rating decisions. VA payments can increase because of a VA rating increase on a worsened or secondary disability, or because of an increase in the VA compensation rate. The VA then calculates and pays out any retroactive VA disability back pay owed to you.
The main factors the VA considers to calculate back pay include:
If you have a previous VA rating
If your dependents changed
How far back your effective date goes
---
Does VA pay back to your effective date?
VA disability back pay is calculated based on the effective date of your VA disability claim. The effective date is usually the date that your VA disability claim was received by VA, but there are some exceptions.
A common misconception is that the VA will grant back pay all the way to the date of your injury or the event to which the disability began. The VA does not consider these dates to be effective dates.
Let's break out the effective date used to calculate your back pay, based on your situation:
First-Time Filers
For first-time filing veterans, the effective date is typically the day you filed your VA claim or submitted your intent to file. One exception is if you file within one year of discharge.
Filing Within One Year of Discharge
If you're a veteran with a service-connected disability and you file within one year of discharge, you may be eligible for an effective date that goes all the way back to your date of discharge.
Rating Increase for a Worsened Condition
If you already have a VA rating and re-file for a condition that has worsened, your effective date will likely either be the date you filed for an increased rating OR when medical evidence showed your condition worsened as long—as you file within one year of this evidence (if there is medical evidence, this is usually the best option).
If the new rating is higher, you'll receive back pay for any difference in pay between the old and new rating. For example, if you're rated 50% disabled and VA increases your disability rating to 70%, the VA will calculate the difference in pay between the two VA disability ratings and pay you any back pay you're owed.
However, if your new rating is lower, you won't receive any back pay (and you'll also receive less monthly compensation going forward).
---
How does the VA calculate disability back pay?
The amount of VA disability back pay you're owed is based on your VA disability rating and the number of months between the effective date of your rating and the VA's decision to award you a rating or increase your rating. Usually, the higher your VA rating, the more back pay you'll receive.
Dependent Changes
The more life changes you've had, the more complicated these calculations get. For instance, if you gain dependents (spouse, children, or parents) between your effective date and when you're awarded a new rating, this could increase payments for some of the months you're owed back pay.
What if my VA disability back pay spans over several years?
Over time, monthly VA disability compensation increases with inflation. Since there's no limit on the amount of time the VA can award back pay, the VA uses historical monthly compensation to calculate back pay if pay spans over several years.
Staged Ratings
If your disability claim does take years to process, these calculations can be even more complex if your disability progressed and worsened over the time it took the VA to process your claim. In this case, the VA may award you a staged rating, or a rating that gradually increased over the time you were waiting for your rating.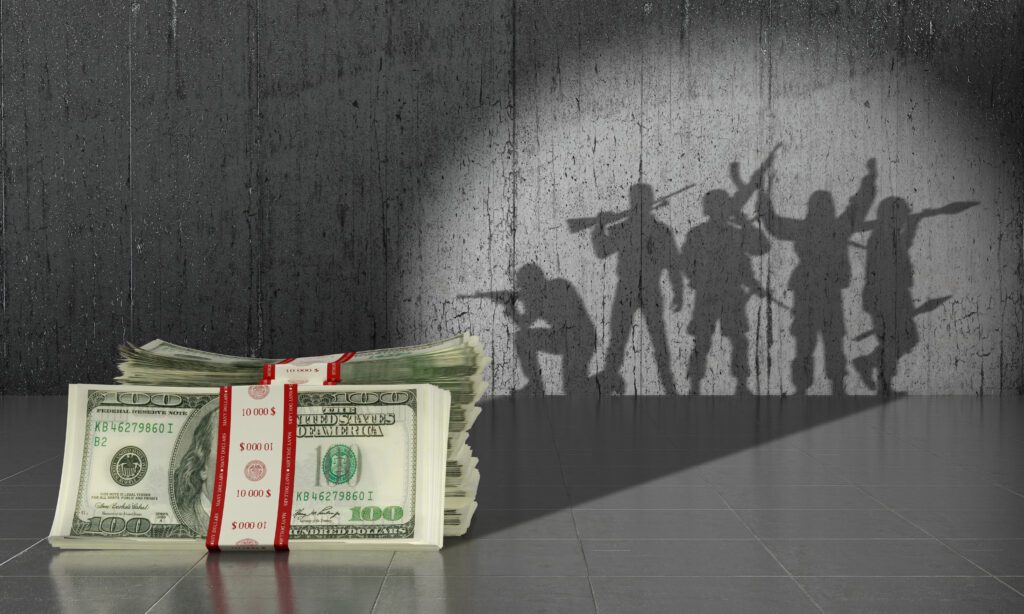 ---
Example: VA Disability Back Pay Calculation
Let's say you're a single veteran with no dependents and you filed your initial intent to file in January. In October of that year (10 months later), you were awarded a disability rating of 60%. Your monthly compensation for 2022 is $1,214.03. You would be eligible for 10 months of VA disability back pay, or $12,140.30. Keep in mind, that payment is tax-free!
---
Other Scenarios Affecting VA Back Pay
Below are some other situations or circumstances that could warrant back pay.
Appeal a Denial
If your initial claim was denied and you resubmit your claim with new and material evidence and receive a rating, the effective date of your VA disability claim will likely be the date the VA received your original claim. This is also true if the VA reviews your case and reverses its initial decision.
Presumptive Service-Connected Condition Denials
If your condition is added to the VA's list of presumptive service-connected conditions and you were originally denied for that condition due to lack of service-connection, you could be eligible for much larger back pay. The effective date of your VA disability back pay should be considered the effective date of your original claim. One example would be if you had a condition added to the Agent Orange presumptive list. As an example, Parkinson's-Like Symptoms was recently added to this list.
Law Changes
Occasionally Congress passes a new law governing VA disability. If benefits are affected, Congress will often set an effective date based on the new law. When this happens, all qualifying veterans receive back pay for the benefits increase from the effective date to current day. In cases like Blue Water Navy veterans experiencing disabilities as a result of Agent Orange exposure, your back pay could span decades.
Awarded a TDIU Rating
If you receive a Total Disability Individual Unemployability rating, your effective date could go back to the date in which medical evidence first showed you were unable to maintain substantial employment.
---
When will I receive my back pay for VA disability, once it's awarded?
The VA pays out disability back pay in one lump sum, and you should receive your VA disability back pay within a few months of the VA's decision on your claim.
---
How do I know if my VA disability back pay is correct?
Once a decision has been made, the VA will send you a retroactive pay letter. This letter will list the amount of pay you're owed and will be receiving, and the effective date of your benefits. Pay extra attention to the effective date listed on this letter. If this date is wrong, you may be receiving less retroactive pay than you're owed!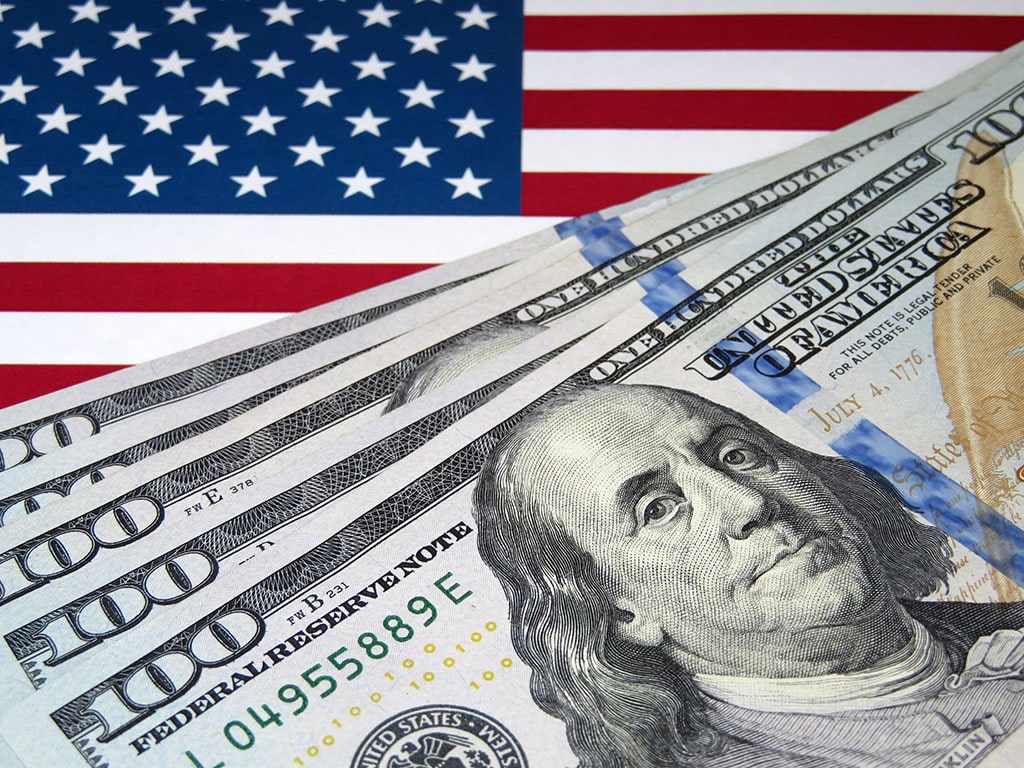 ---
How to Fix an Incorrect Effective Date
If you're within one year of your ratings decision, your effective date has not yet become final. You can appeal the incorrect effective date under the Appeals Modernization Act by filing a higher-level review, supplemental claim, or appeal to the Board of Veteran's Appeals.
Higher-Level Review
In higher-level reviews, you can't submit any additional evidence. You can apply for a Higher-Level Review by filing VA Form 20-0996.
Supplemental Claim
For supplemental claims, you must submit new and relevant evidence. If you have additional historical medical records that prove your disability started earlier than the VA's record, a supplemental claim could be a good solution. You can file a supplemental claim with VA Form 20-0995.
Board of Veteran's Appeals
By filing an appeal to the board, you're requesting a case review of your claim by a Veterans Law Judge. You have the option to submit additional evidence or not. You can file an appeal with VA Form 10182.
Clear and Unmistakable Error Claim
Maybe you're a veteran with an incorrect effective date, but it's been longer than one year since you received your VA rating. Your rating is considered final. You no longer have the option of appealing your effective date.
In this case, you'll want to file a Clear and Unmistakable Error (CUE) claim. A CUE claim is an argument that your VA records contain an error.
To file a CUE claim, you'll need to compose a revision of the original decision, clearly stating the error and showing how it has affected the outcome of your benefits, that you've received less back pay than you should have. You will also need to provide proof of the error—the VA will not do any research on the information for you.
A CUE claim should not be pursued lightly—if you haven't yet exhausted all other appeal options, you should pursue those first. If the one-year appeal process timeframe is not yet over, an appeal is the correct direction.
---
You Served, You Deserve….Back Pay!
Make sure you're getting the right amount of back pay from the VA. By paying attention to your back pay and your effective date, you can be sure to get the benefits you earned and deserve. If you think the VA made a mistake on your back pay, don't hesitate to reach out to us. VA Claims Insider will help you figure out if you're eligible for more benefits and how to go about getting them.
NEED MORE ASSISTANCE?
Most veterans are underrated for their disabilities and therefore not getting the compensation they're due. At VA Claims Insider, we help you understand and take control of the claims process, so you can get the rating and compensation you're owed by law.
Our process takes the guesswork out of filing a VA disability claim and supports you every step of the way in building a fully-developed claim (FDC)—so you can increase your rating fast!
If you've filed your VA disability claim and have been denied or have received a low rating—or you're unsure how to get started—reach out to us! Take advantage of a FREE VA Claim Discovery Call. Learn what you've been missing—so you can FINALLY get the disability rating and compensation you deserve!
We've supported more than 15,000 veterans to win their claims and increase their ratings. NOW IT'S YOUR TURN.
---
Insider Tip: 100% Disability Benefits You Don't Want to Miss
About the Author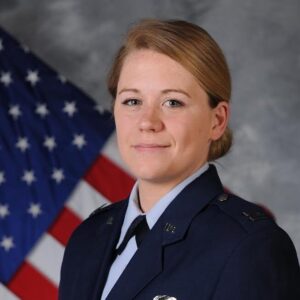 Trisha Penrod
Trisha Penrod is a former active-duty Air Force officer. As an Intelligence Officer, she led teams of analysts to apply advanced analytic skills to identify, assess, and report potential threats to U.S. forces.
Trisha attended the U.S. Air Force Academy and holds an MBA from Webster University. After receiving an honorable discharge in 2018, Trisha worked as a growth marketer and utilizes her analytic skills to help others accomplish their business goals.